Towards an alternative vision for the Indo-Pacific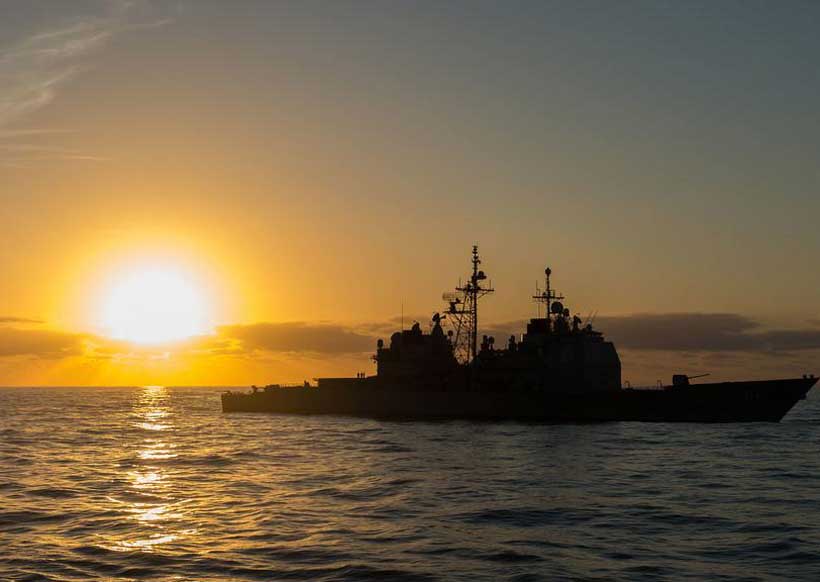 Authors: Tridivesh Singh Maini & Mahitha Lingala*
The vision for a Free and Open Indo-Pacific initiative has been perceived as Washington's strategy to counter China's Belt and Road Initiative and it's growing influence in Asia.
While the initial steps were taken by the Obama Administration in 2015 during Obama's visit to India by releasing a Joint Strategic Vision statement for the Indo-Pacific and Indian Ocean region and putting efforts into canvassing for India to act as a partner to support Washington's 'pivot to Asia' strategy,the Trump Administration has given a further push to the concept of the FOIP (Free and open indo Pacific). During his 12 day Asia trip in November2017, Trump used the term Free and Open Indo-Pacific on more than one occasion – much to the discomfort of Beijing.
While delivering his second major address of the trip, he mentioned USA's vision of a free and open Indo-Pacific region at the APEC(Asia Pacific Economic Cooperation) CEO Summit in Da Nang (Vietnam). Upon his return from the trip, Trump stated that the Free and Open Indo-Pacific was one of his key foreign policy objectives.
The revival of the Quad, consisting of US, India, Australia and Japan, has given a further fillip to the FOIP strategy. This initiative was revived in 2017 after a decade. Their most recent meeting in fact was held on June 1, 2019 at Bangkok. During the meeting, officials from the four countries these met and held consultations on a number of issues and reaffirmed their shared commitment to preserving and promoting the rules-based order in the Indo-Pacific.
Some steps have been taken, by the US, towards enhancing connectivity in the Indo-Pacific region.
The Trump Administration passed the BUILD (Better Utilisation of Investment Leading to Development) act in October 2018, through which a new development agency, the USIDFC was created. According to the BUILD act, the USIDFC seeks to combine '… the capabilities of OPIC and USAID's Development Credit Authority, while introducing new and innovative financial products to better bring private capital to the developing world'
Earlier in August 2018, in an address to the Indo-Pacific Business Forum at the US Chamber of Commerce, Washington DC,US Secretary of State Mike Pompeo committed 113 Million USD for investments in technology, energy and infrastructure. Pompeo dubbed this as a 'down payment' towards a new era in the Indo-Pacific.
Joint efforts of stakeholders in the Free and Open Indo-Pacific Narrative
Efforts have also been made to work jointly for promoting connectivity in the Indo-Pacific.
In the APEC Summit in November 2018, Australia, Japan, and US signed an MOU for jointly developing infrastructure in the Indo-Pacific. The MOU was signed between Australia's Department of Foreign Affairs and Trade (DFAT) and its Export Finance and Insurance Corporation (Efic), the Japan Bank for International Cooperation (JBIC), and the U.S. Overseas Private Investment Corporation (OPIC).
The Joint Statement issued by all three countries stated, that the trilateral partnership would lend support to '..infrastructure projects that adhere to international standards and principles for development, including openness, transparency, and fiscal sustainability'. The three countries have identified a Liquefied Natural Gas (LNG) project in Papua New Guinea to which three agencies – JBIC, OPIC and EFIC – will jointly provide assistance to the tune of 1 Billion.
During the recent trilateral meeting between Japan, India and the US (dubbed as JAI), on the sidelines of the G20, connectivity initiatives were discussed. In a tweet, the Indian Prime Minister stated, that in the discussions on the Indo-Pacific region, connectivity and infrastructural development were high on the agenda.
Towards an alternative vision for the Indo-Pacific
While the narrative of the Indo-Pacific has been dominated by the US, Indonesia and India have sought to put forward a vision which is similar, but not identical to that of the US (Japan and other stakeholders seem to be comfortable with this vision).
Indonesia's vision of the Indo-Pacific seeks to give an integral role to ASEAN in the FOIP, and is not merely focused on the China factor. During the last meeting of Quad, in June 2019 at Bangkok, member countries batted for ASEAN playing a larger role in the Indo-Pacific given its economic and geo-political relevance.
Last year at the Shangri La Dialogue, Indian Prime Minister too had stated, that India's vision of the Indo-Pacific is inclusive and by no means targeted at any one country. Said the Indian PM:
"….by no means do we consider it as directed against any country. A geographical definition, as such, cannot be. India's vision for the Indo-Pacific region is, therefore, a positive one,"
This was a month after the Indian Prime Minister had met with President Xi Jinping, with an eye on bringing relations back on track after the Doklam stand off (which had taken place in 2017).
Indonesia organised a high level dialogue on Indo-Pacific Cooperation in March 2019 in Djkarta where delegates from 18 East Asia Summit (EAS) countries were present. Indonesia while referring to the need for a rules based order, also spoke about the need for peace and prosperity and to avoid '…potential rivalry and competition in the region'
It would be pertinent to point out that during Indian PM, Narendra Modi's May 2018 visit both sides had agreed upon a"Shared Vision of Maritime Cooperation in the Indo Pacific" . One of the important steps in this direction, is India's decision to develop the Sabang Port in (Aceh Province) close to the Andaman and Nicobar Islands. The port will give India access to markets of ASEAN countries on the one hand and in strategic terms, it is India's answer to China's increasing presence in the Straits of Malacca.
ASEAN Summit – June 2019
At the recent ASEAN Summit, the grouping put forward its Indo-Pacific outlook. This was interesting. While on the one hand, it talks about firmly standing for a rules based order on the other, it also speaks against rivalries and a 'zero sum game' (alluding to US-China rivalry).
This vision interestingly, was welcomed by the US and other countries.
It is not just Indonesia, but even certain South Asian countries which are vary of the US narrative. At the Dalian Forum or the Summer Davos, Bangladesh Prime Minister Sheikh Hasina made it clear, that the Indo-Pacific narrative should not be targeted at anyone and not just focused on security issues.
While it is true, that the Indo-Pacific narrative can not be wished away, as China has sought to do in the past (a senior official dubbed it as a bubble). It is also true, that the vision has to define itself in terms of what it stands for, and can not be merely targeted at China. The vision for the Indo-Pacific needs to be in sync with the geo-political and economic realities of Asia.
An unpredictable Trump has resulted in a change in geo-political dynamics. In the last two years, both Japan and India have sought to mend ties with China. As a result, it has been argued that India has been more cautious vis-à-vis the Quad Grouping as well as the overall narrative of the FOIP.
 Second, smaller countries not just in ASEAN, but South Asia, which are important stakeholders in the Indo-Pacific, do not want to get entangled in the US-China rivalry. A perfect instance is Bangladesh. There are off course many countries which have expressed their concern with regard to the overall economic implications of the Belt and Road Initiative, but want to avoid any open confrontation with Beijing.
Conclusion
Perhaps it is time for an Indo-Pacific strategy, which emanates from Asia, and does not have to blindly toe Washington's line. Also, if the alternative vision needs to be successful, it needs to have a clear and pragmatic vision for connectivity and economic linkages. In this context, the Trump Administration's emphasis of giving a larger role to the private sector is important. Governments and donor agencies can not match Chinese investments in connectivity projects and infrastructure, it is time that the private sector emerges as an important stakeholder in the Indo-Pacific strategy. The Indo-Pacific strategy needs to be innovative and should avoid being reactive or knee jerk.
*Mahitha Lingala is a student at the OP Jindal Global University, Sonipat, India
Abrogation of Article 370 and Indian Plan for Plebiscite in Jammu & Kashmir
Since 2014 India is being ruled by a Hindu ultra-nationalist party of Bhartiya Jannta Party (BJP) and extremist Narendra Modi has transformed the political and social fabric of the country. The minority groups especially the Muslims and low caste Hindus (Dalits) are victims of Hindutva terrorism. Armed mobs charged with Hindu nationalism frequently attacked on minority groups and batten them to death. The BJP once again secured the sweeping victory in Indian national election of 2019 with a promise to revoke the Article 370 and 35A of the Indian Constitution. The Article 370 came into effect in 1949 giving special status to Jammu and Kashmir for making laws to govern the entity except foreign relations, defense, finance, and communications.
Yet, before taking into consideration the implications of revoking of Article 370 and 35A, it is important to trace the genesis of Kashmir dispute and its special status. The World War II brought an end to Western imperialism around the globe and an era of modern sovereign statehood began. Consequently, Pakistan and India emerged as sovereign states on 14th and 15th August 1947. The partition plan was devised by Lord Louis Mountbatten on 3rd June 1947 dividing Indian subcontinent into two separate sovereign states and giving special right to peripheral autonomous princely states to join either India or Pakistan. The annexation plan was followed by the rule of religious, linguistic, geographic and cultural proximity. The Jammu & Kashmir is a Muslim majority state having geostrategic importance for India and Pakistan. Being a Muslim majority state having close geographic, cultural, religious and economic affinity, it was considered to become part of Pakistan, but Maharaja Harri Singh, a Hindu ruler acceded the territory with New Delhi without paying due attention to wishes of indigenous peoples. The decision was rejected by the local masses and a movement was started for independence and annexation with Pakistan. When the Maharaja used brutal force against liberation forces asking help from New Delhi after signing the Instrument of Accession, Pakistan became the party of this dispute and first Indo-Pak war broke out.
Consequently, the seeds of perpetual enmity sowed in South Asia over the dispute of Jammu & Kashmir, which is still a nuclear threshold putting billions of lives in danger. After losing grounds in Jammu & Kashmir, India brought the issue into the United Nations Security Council for reconciliation, and with the help of UN a cease fire agreement was enforced between two states on 1st January 1949. The UNSC resolution of 21st April 1948, one of the Principal UN resolutions on Kashmir stated that "both India and Pakistan desire that the question of the accession of Jammu and Kashmir to India or Pakistan should be decided through the democratic method of a free and impartial plebiscite". The resolutions of UN affirms that India and Pakistan has accepted the UN role as a mediator and agreed to resolve it through the wishes of peoples of Jammu & Kashmir. Since then, Pakistan has frequently reiterated its commitment for a free and impartial plebiscite, but India always rejected the notion by claiming Kashmir an integral part of Indian Union.
The article 370 was the basis of Jammu & Kashmir accession to Indian Union which explicitly noted that New Delhi has accepted the provisional accession of Jammu & Kashmir, while the final decision would be taken after a democratic rule of impartial plebiscite. The article came into effect in 1949, exempts Kashmir from Indian Constitution. It allows the Indian-administered region jurisdiction to make its own laws in all matters except finance, defense, foreign affairs and communications. It also established a separate constitution and a separate flag and denied property rights in the region to the outsiders.
Now the BJP under ultra nationalist Narendra Modi has made a controversial move and abolished the special status of Jammu & Kashmir through revoking the Article 370. The presidential decree has sparked the widespread anxiety in the state and local inhabitants are of view that Narendra Modi wants to fully integrate the state with Indian Union. The peoples of Jammu & Kashmir bluntly rejected the Indian decision and asked international community to intervene. Pakistan, being a party of dispute has also expressed the grave concerns over Indian act and initiated various measures to reverse the Indian decision. The Prime Minister of AJ&K government and Pakistan stated that we do not accept the unilateral decision taken by government of India and stand by the Peoples of Indian occupied Kashmir.
There are two possible scenarios after abrogation of Article 370. First, to reverse the Indian decision and to save Kashmiri's.
This objective can be achieved with an effective diplomatic efforts. It is primary responsibility of Pakistan and international community to intervene in the matter and put pressure on India to reverse its decision. The international community need to realize that Kashmir is a disputed territory and a unilateral action of India has changed the status quo, which is largely rejected by the Kashmiri masses. United Nations, being an international body to maintain international peace and security must play its role in this critical time and save Kashmiri's from persecution. It is indeed a much success that UNSC has discussed the issue in its meeting on 16th August, but it is also alarming that it refused to deliver a joint statement. It is high time for Pakistani diplomacy to convince the P5 members of UNSC (China, Russia, United States, France and UK) about the gravity of Kashmir issue and threat of nuclear war. These members have power to put pressure on India to reverse the decision, otherwise a chance of nuclear war cannot be ruled out in South Asia.
Second scenario is the UN plebiscite in Kashmir after successful demographic transformation in Jammu & Kashmir.
The abrogation of Article 370 exposed that India has made its mind to hold the long awaited plebiscite in the state after ensuring feasible conditions. The presidential order has enabled Indian parliament to make laws for Kashmir and opened the doors for non-state residents to settle and purchase land in Kashmir. The decision is a blue print of Indian government's plan of large scale demographic change and ethnic cleansing of Muslims. Under the Hindutva doctrine, the Indian government has launched the operation of ethnic cleansing and mass murder of Muslims, which ultimately transform them into minority group. Meanwhile, the BJP government will construct special enclaves for Hindu extremists and help them to settle in the state. The Indian troops will kill thousands of Kashmiri Muslims in the name of law and order maintenance and major leaders of Muslim community will also be target of Indian brutality.
Kashmir is a territorial dispute between Pakistan and India. Pakistan time and again reiterates for free and impartial plebiscite under the UN auspices. Now the Indian government under Prime Minister Modi is also preparing grounds for plebiscite. The abrogation of Article 370 is a one step forward. Once, India settled the winnable majority of Hindus in Kashmir, then it will request the UN to arrange a plebiscite for a permanent solution. Therefore, the Hindu majority voters in the UN plebiscite will provide a legal cover to Indian illegal occupation of Kashmir. Ultimately, India will legalize it occupation and the matter will be solved once for all and there will be no international intervention in the internal matters of India.
The Likely Outcome of Narendra Modi's Unconstitutional Seizure of Kashmir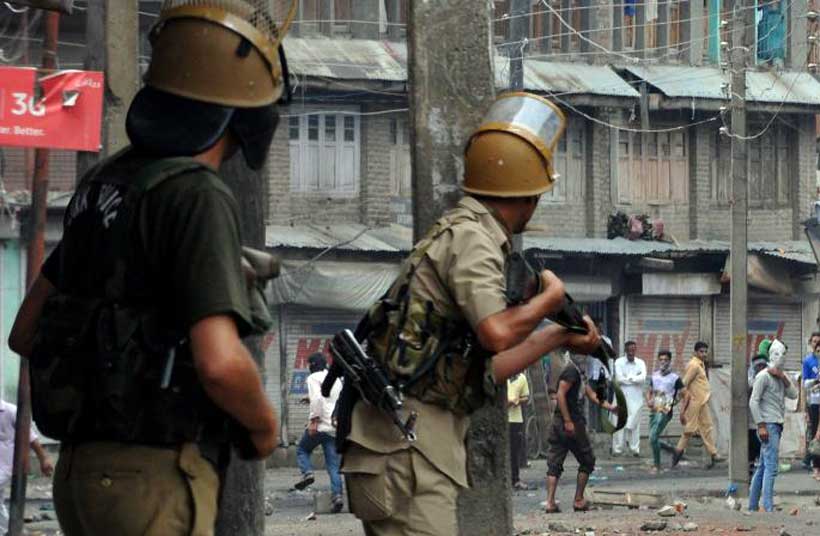 An independent fact-finding mission into the now military-ruled constitutionally autonomous Indian state of Jammu-Kashmir (commonly referred to simply as "Kashmir") reports that "The whole of Kashmir is, at the moment, a prison, under military control." That's not on account of any rebellion which had occurred there (none did); it is instead simply because of an unprovoked blitz unconstitutional invasion, on August 5th, of virtually only Hindu Indian troops, into the now Hindu-totalitarian-run nation of India's, only majority-Muslim state, so as to conquer that state totally, and thus to now turn India itself into an apartheid-supremacist regime, much like Israel is over Palestine. Kashmir has suddenly been turned into India's own Palestine. That land was suddenly grabbed and turned into a huge prison for Muslims.
The longer any Constitution is, the more unmanageable and less just the country or other state tends to be, and India unfortunately has one of the world's two longest Constitutions. Wikipedia says that "The Indian constitution is the world's longest for a sovereign nation.[b][3][4][5] At its enactment, it had 395 articles in 22 parts and 8 schedules.[16] At about 145,000 words, it is the second-longest active constitution – after the Constitution of Alabama [that's the American state of Alabama] – in the world.[34]"
When Narendra Modi suddenly announced on August 5th that the Constitutionally guaranteed autonomy of India's only majority-Muslim state, Kashmir-Jammu, or "J&K," is now past history, no longer in effect, the brilliant "Moon of Alabama" blogger immediately headlined — and explained why — "India Will Come To Regret Today's Annexation Of Jammu And Kashmir". He provided this historical background:
In July 1949, Sheikh Abdullah and three colleagues joined the Indian Constituent Assembly and negotiated the special status of J&K, leading to the adoption of Article 370. This article limited the Union's legislative power over Kashmir to the three subjects in the Instrument of Accession. If the Union government wanted to extend other provisions of the Indian Constitution, it would have to issue a Presidential Order under Article 370. The state government would have to give prior concurrence to this order. Moreover, the constituent assembly of J&K would have to accept these provisions and incorporate them in the state's constitution. Once Kashmir's constitution was framed, there could be no further extension of the Union's legislative power to the state. This secured J&K's autonomy.
Incidentally, this was the reason for listing the provisions of Article 370 as "temporary" in the Indian Constitution: the final contours of the state's constitutional relationship with the Union were to be determined by the constituent assembly of J&K.
Today Amit Shah, the leader of India's Upper House, announced the unilateral revocation of Article 370 (and the related Article 35a).
Shah did this by calling Article 370 "temporary" and ignoring that that appellation ("temporary") had referred only to its being temporary until J&K would officially concur in it, which J&K quickly did. Ever since then, it has been, and remains, permanent (according to the Supreme Court of India ruling on 16 December 2016, reaffirming that same Court's earlier ruling, on 10 October 1968). Therefore, it is clear that only by means of amending India's Constitution can J&K's autonomy be undone.
That anonymous blogger (whom I consider to be one of the world's greatest investigative journalists) then continued:
It is inevitable that the actions today will lead [to] a new insurgency in J&K and beyond. Even if Pakistan's Prime Minister Imran Khan does not want to support a new guerilla army in J&K, the military and other nationalist Pakistanis will push to supply it with everything that is needed [in order to support such an army].
So: at least unless and until India's Constitution is amended, Modi's grab for Kashmir not only is unConstitutional, but if this military occupation continues, then it is likely to spark a war in Kashmir, which could quickly become a war between Hindu-majority India and Muslim-majority Pakistan, next door to India.
How likely is India's Constitution to be amended so as to allow this military occupation to continue indefinitely?
Wikipedia says:The procedure [to amend] is detailed in Article 368. An amendment bill must be passed by each house of Parliament by a two-thirds majority of its total membership when at least two-thirds are present and vote. Certain amendments pertaining to the constitution's federal nature must also be ratified by a majority of state legislatures.
Whether all of that can be done is highly questionable. So: not only is Modi's action unConstitutional, but it could remain so — and produce a huge war.
No matter how bad India's Constitution might be, Modi is far worse, because he is violating it by means of this brutal and entirely unjustifiable military crackdown.
On the same day as the crackdown, Indian Hindus in other parts of the country announced online that they now planned to relocate to Kashmir. The expectation is that the Muslims in Kashmir will be driven out and replaced by Hindus. This is widely believed to be the Indian Government's plan, and the reason for this crackdown: an ethnic-cleansing of J&K for the benefit of India's Hindus.
On August 10th, the New York Times detailed how horrific the crackdown is. Headlining "Inside Kashmir, Cut Off From the World: 'A Living Hell' of Anger and Fear", they reported, from the city of Srinagar in Kashmir, that:
A sense of coiled menace hung over the locked-down city and the wider region on Saturday, a day after a huge protest erupted into clashes between Kashmiris and Indian security forces.
Shops were shut. A.T.M.s had run dry. Just about all lines to the outside world — internet, mobile phones, even landlines — remained severed, rendering millions of people incommunicado.
The New York Times gained one of the first inside views by a news organization of life under lockdown in Kashmir and found a population that felt besieged, confused, frightened and furious by the seismic events of this week. …
Tens of thousands of troops from the Indian Army, the Central Reserve Police Force (a paramilitary unit) and the Kashmiri State police have been deployed in just about every corner of the valley. In some villages, even remote ones, a soldier was posted outside the gate of each family's home. …
Mr. Modi has said the new status will make Kashmir more peaceful and prosperous. In a televised speech on Thursday, which most Kashmiris could not watch because their television service had also been cut, he insisted that turning Kashmir into a federal territory would eliminate corruption, attract investment and move it "forward with new hopes.''
Narendra Modi had risen to power in India by imposing a 3-day anti-Muslim "pogrom" or "ethnic cleansing" in the state of Gujarat, from 27 February through 1 March of 2002, during which, approximately 150,000 people were driven to refugee camps. So, there is clear reason for India's 15% Muslim minority to fear the country's 80% Hindu majority, who, in 2014, elected this bigot, Modi, to lead India. And, now since August 5th, that bigot has an iron grip on India's only Muslim-majority state, J&K.
The pressure upon Pakistan's leader, Imran Khan, to respond militarily, against the Modi-led bigots, can only rise, as long as Modi's unConstitutional aggression, perhaps amounting to an even bigger ethnic cleansing, now against the residents in J&K, continues. A mass-exodus of Muslims from J&K is likely and expected, especially into adjoining Pakistan. As those refugees accumulate there, the pressure on Khan can only rise even further. Already on August 11th, Khan tweeted that "Attempt is to change demography of Kashmir through ethnic cleansing. Question is: Will the world watch & appease as they did Hitler at Munich?"
As of yet, there is no actual discussion in the now totalitarian Indian media, regarding a Constitutional Amendment, in order to legalize Modi's August 5th action. His Government's official position is:
Whatever its legal or historical status, the time has come to amend, if not end Article 370. We must not forget that the continuance of Article 370 is the biggest hurdle to a lasting solution to the Kashmir conundrum. As such, it is the other side of the Pulwama massacre. Strikes across the border are only one way to avenge or redress the latter. But the internal rectification required is the full and complete integration of Jammu and Kashmir with the rest of India. In order to accomplish this, Article 370 must go.
So, they aren't actually saying that Article 370 "is gone," but that it "must go." They are, right at the start, setting up the possibility for an Amendment-resolution, by asserting that "the time has come to amend, if not end Article 370." They are not actually saying Article 370 has ended. This lacuna is their existing policy's escape-valve. The regime's goal is to act as if Article 370 is already simply gone, until the public overwhelmingly assumes that it has somehow been Constitutionally removed — even though it hasn't. The regime's control over its press is sufficient to exclude, for now, any public debate about that central issue — it is a non-issue, currently. It is an issue that's thus being held in abeyance.
But, also, the official position asserts that, come what may, Article 370, and 35A both must no longer continue in force; and specific condemnations of the Muslim faith and of Muslim traditions are prominent in this part of the Government's official position, such as:
abrogation of laws like Article 370 and 35A will be opposed by vested interests. It has taken decades to rid the Muslim daughters of India of the evil and ignominy of tripletalaaq — a pernicious custom whereby a Muslim male could divorce his wife by a simple rendering of the word talaaq, three times, by any means. Here too, the Muslim clergy, all male dominated, termed such a judgement by the apex court as an assault on their faith, conveniently forgetting that Muslim countries such as Pakistan have already enacted such laws decades ago. It is, thus, time for India to move on and not be held hostage to blackmail and threats from religious power brokers.
So: the Hindu regime is now officially damning Islam, and calling Muslim clergy "religious power brokers." This is blatantly in violation of India's 471-page Constitution. Here is from the Constitution's Table of Contents:
PART III
FUNDAMENTAL RIGHTS
General
12. Definition …………………………………………………………………. 6
13. Laws inconsistent with or in derogation of the fundamental rights. … 6
Right to Equality
14. Equality before law ………………………………………………………………….. 6
15. Prohibition of discrimination on grounds of religion, race, caste, sex or place of birth … 7
Among the reasons for the Constitution's extraordinary length are its many exceptions, such as, for example, Article 371A, which says that nothing in the Constitution "shall apply to the State of Nagaland unless the Legislative Assembly of Nagaland by a resolution so decides."
However, what will happen if the Government's promise that its August 5th action will bring 'peace' to Kashmir turns out to become too blatantly false in order for that lie to be able to be successfully continued? Perhaps the 'news'-media will then receive changed instructions, so as to allow a public debate about whether, maybe, there ought to be a Parliamentary initiative to put forth such an Amendment to the Constitution, for consideration. And, if the Government by then has decided to cancel the August 5th action, that failed initiative would be the best possible excuse for doing this: the failure of the initiative to revise Article 370 would become the excuse for cancelling the August 5th action. And, then, the peace-negotiations, could begin, between the J&K state, and the Indian Government. Modi has not locked that exit-door from his policy; and, if he walks through it, he'll be able to blame the legislature, for failing to remove Article 370.
Every dictatorship thrives on the continuing inability of the public to examine and analyze reality in the way that a scientist does in the practice of his/her particular profession; and that's the reason why these intellectual skills, the most basic ones of all — thinking in the way that a scientist does — are not being taught in all of public education, but instead the popular myths are taught to children, and are being reinforced in India and other dictatorships. That makes the public controllable, by the dictators. And so it is, in India today.
As regards the Constitutionality of the measure that the Modi regime is applying so as to impose this theft of control over J&K from J&K's majority-Muslim residents, that measure is Presidential Order C.O. 272, which was issued on August 5th. The chief blog of India's Constitutional lawyers, "Indian Constitutional Law and Philosophy", headlined on August 13th "Guest Post: Article 370: The Constitutional challenge", and the author, "Nivedhitha K.", opened that "The Presidential Order C.O. 272 … is the genesis of the subsequent events," and closed that "the Presidential Order C.O. 272 and all the subsequent activities that have … genesis in the presidential order are unconstitutional." The logical process between the opening and ending was flawless; and, so, there can be no honest legal question about the unConstitutionality of what Modi has been doing to J&K ever since August 5th — Modi's traitorism to India's Constitution, and thus to all Indians. The only real question is instead whether India's 'news'-media will start to publicize this important fact. Meanwhile, the Government races forward with its rape of India's Constitution, in the hope that enough J&K Muslims will evacuate that land so as to enable Hindus 'democratically' to impose some sort of apartheid anti-Muslim regime there. It's simply a race against time, all in clear violation of Indian law, to achieve Hindu control there. Modi seems to be as bold as Hitler was. Fascists everywhere are traitors to their country, and this is now being made manifestly clear in India. No nation where the Constitution is unenforced can be a democracy — not even if the Constitution itself might be thought, by some people, to be, itself, democratic.
Indian Subcontinent Independence and Economies Lagging Counterparts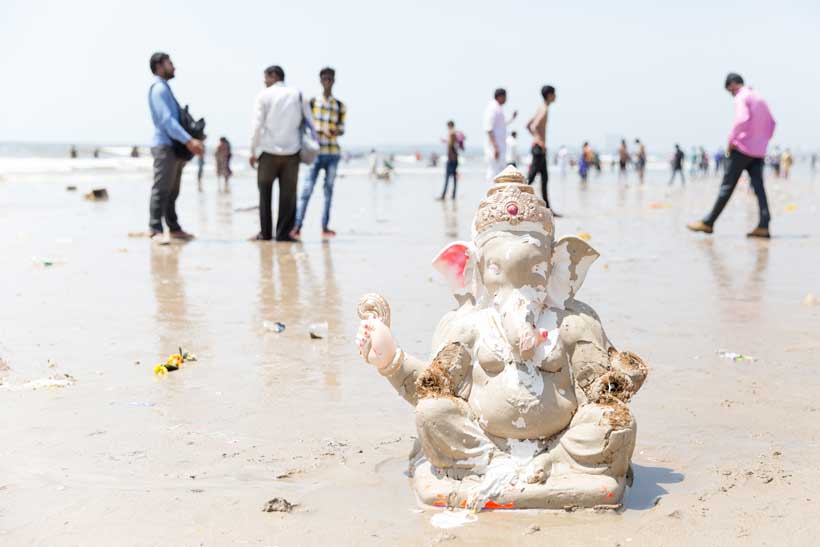 Mid-August is when the subcontinent celebrates independence from Britain. Born in a cauldron of hate 72 years ago, India today is again filling it to the brim.
In one fell swoop, Mr. Modi has denuded Kashmir of the flimsy shroud purporting to preserve its cultural and territorial integrity through articles 370 and 35A in the constitution — the latter empowering the state legislature to define permanent residents while Article 370 ensured special status allowing a state flag, a separate constitution and autonomy over internal administration.
The proverbial velvet glove masking the iron fist has been removed. It allowed a certain pretense by the quisling generations of leadership while they shielded their ears from the sound of military boots. All the while, restive young men tired of fetters and humiliation surrendered to the desire for freedom and paid the price … in blood.
How many have died? No one really knows but in the decades since the 1980s, estimates run to a hundred thousand, perhaps more, although Delhi's figures are naturally lower. And a new cycle of death is about to commence.
The question of which particular central government is in overall control matters less when the residents of a state/province/territory are free to run their own daily lives. In Kashmir they are not, because Delhi does not agree with their wants. As a matter of fact, the whole Indian subcontinent has been fractious, often at war, and wars have a cost.
In 1950, three years after independence, India had a per capita GDP placing it in the middle range among the countries in the world. Now despite its 'economic miracle' it is near the bottom preceding only destitute African nations and war-torn Syria and Afghanistan. Pakistan and Bangladesh are similar.
In one of the world's hottest (but clearly not hot enough) economies, almost 80 percent of India lives on less than a half dollar a day or 20 rupees. So reported Reuters in 2007, drawing on the report, "Conditions of Work and Promotion of Livelihoods in the Unorganized Sector," published by India's "National Commission for Enterprises in the Unorganized Sector" or (NCEUS).
It identifies most of those having to live on less than 20 rupees (or 50 US cents in 2007) as from the informal labor sector, providing day labor with no job security. Worse, 26 percent were living below the then poverty line of 12 rupees per day, until the gate posts for poverty were changed to burnish the country's image. Meanwhile, the rupee has nearly halved in value to its present 71 to the dollar. The fate of Pakistan and Bangladesh are not dissimilar.
But compare the subcontinent to other countries that were not too different economically seven decades ago. In 1950 India had a per capita GDP of US $597. Pakistan $650; Indonesia, Thailand and South Korea in the mid $800 range. The figures for 2018 from the World Bank tell their own story: India $2016, Pakistan $1473, Indonesia $3894, Thailand $7274 and South Korea an off the scale $31,363. Why are India, Bangladesh and Pakistan not even close to any of them?
Pakistan has been damaged by the spillovers of the Afghan war but that is a small part. What about India? Kashmir and its other insurgencies drain resources. Moreover, military expenditures driven by the mistrust of each for the other, and India's search for some undefined and unattainable glory are also part of the problem.
The major cause by far are incompetent governments unable to deliver sound economic policy … starting first with a decent education system. The wealth of a country in our modern world lies with the capabilities of its work force, not last century's divisive nationalist rhetoric. If it is not clear enough to the governments in the subcontinent, then Lee Kuan Yew of Singapore (current per capita GDP over $58,000) has a blueprint.