Thailand's Growth Moderates as Global Risks Intensify
Thailand's economic growth began to moderate in early 2019 in the context of weaker global growth. The country's growth rate is projected to fall from 4.1 percent in 2018 to 3.5 percent in 2019, according to the World Bank's Thailand Economic Monitor, released today.
Exports contracted by 4 percent in the first quarter of 2019 —the first quarterly contraction in three years. Private investment and household consumption continued to grow close to their three-year high, helped by low inflation, increasing employment and rising recurrent fiscal spending. At the same time, public investment weakened as the implementation of "megaprojects" slowed due to election-related delays. As a result, the economy's pace of expansion slowed to 2.8 percent in the first quarter of 2019, falling below 3 percent for the first time since mid-2015.
The World Bank projects growth to gradually increase from the expected 3.5 percent in 2019 to 3.6 and 3.7 percent in 2020 and 2021, assuming private consumption can be sustained, and public investment accelerates.
"Policy continuity and the implementation of planned public infrastructure projects in the Eastern Economic Corridor will be of vital importance to sustain growth," said Birgit Hansl, World Bank Country Manager for Thailand, "Increased regional integration and making better use of Thailand's strategic location could support trade in goods and services."
Prolonged political uncertainty is a key risk for Thailand's economic outlook going forward. Lingering doubts about the cohesiveness of the newly established 19-party coalition government could adversely impact investor and consumer confidence and contribute to a further delay in the timely implementation of large public infrastructure projects. Externally, ongoing trade tensions between the US and China could further weaken demand for Thailand's exports and discourage private investment in export-oriented industries.
This edition of the Thailand Economic Monitor highlights the importance of harnessing financial technology (fintech) for financial inclusion. Thailand has made large strides in expanding access to financial services. Today, 82 percent of Thai adults have a formal bank account and the gender gap is small. However, the report finds that challenges remain in the quality of digital financial services, as well as in access to broadband services.
"Expansion of digital services to the underserved would bring about new economic opportunities and support a reduction of inequality as envisaged in Thailand's national strategy," said Kiatipong Ariyapruchya, World Bank Senior Economist for Thailand. "As fintech activities continue to grow in Thailand, inter-governmental collaboration and building a supportive environment for a sound fintech ecosystem would be important."
Among the report's policy recommendations to leverage the full potential of fintech are: lifting barriers to firms seeking to enter the financial sector; encouraging collaboration between traditional banks and fintech firms; improving coordination among regulators for example on regulatory sandboxes; encouraging public-private and private-private collaboration; and supporting initiatives such as incubators and early-stage seed funding vehicles, as well as providing matching grants to help a fintech firms to take off in Thailand.
Emerging and Developing Economies Less Prepared Now for a Deeper Downturn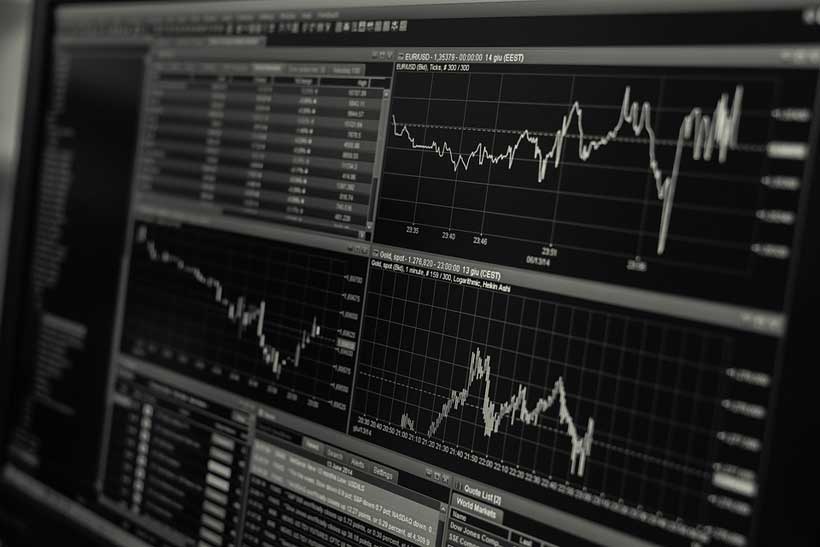 Emerging and developing economies are less well positioned today to withstand a deeper global downturn, should it occur, than they were before the 2009 global recession, although they now have more resilient policy frameworks to respond, a new World Bank Group study of the global recession and its aftermath finds.
With multiple risks to global growth clouding the outlook, there is concern whether emerging and developing economies can effectively respond to a deeper economic slowdown as they were able to do during the 2009 global recession. The new study by the World Bank Group, A Decade after the Global Recession, compares emerging market and developing economies' preparedness then and now, and finds reason both for concern and for optimism.
"The big lesson of the past decade is clear, you need to be prepared for the unexpected," said World Bank Group Vice President for Equitable Growth, Finance and Institutions, Ceyla Pazarbasioglu. "Developing countries need to urgently boost resilience and growth, by building human and physical capital, streamlining business regulations, and strengthening institutions."
Since the 2009 global recession, emerging and developing economies have become more vulnerable to external shocks in an environment of mounting debt and weakening long-term growth prospects, the study finds.
However, at the same time, many emerging market and developing economies now have stronger policy frameworks, such as fiscal rules and inflation targeting monetary policy regimes, than during earlier financial crises and global recessions. Meanwhile, international financial sector regulation has strengthened.
"Policy frameworks in many emerging and developing economies have become more resilient, for example through inflation targeting regimes and fiscal rules," said World Bank Prospects Group Director Ayhan Kose. "However, in light of downside risks and elevated vulnerabilities, policymakers should prepare their economies to mitigate the impact of adverse shocks and ensure that policy space is available to act when such shocks occur, as they inevitably will."
The World Bank Group's response to the global recession was unprecedent in both financing volume and country coverage, and prioritized the areas of finance, infrastructure, fiscal management, and social protection. The Bank introduced new crisis response facilities to improve its assistance to developing economies and improved its monitoring of global macroeconomic developments to more effectively flag risks.
Africa: Urgent action needed to mobilise domestic resources as tax revenues plateau
The average tax-to-GDP ratio for the 26 countries participating in the new edition of Revenue Statistics in Africa was unchanged at 17.2% for the third consecutive year in 2017. This was lower than the averages for Latin America and the Caribbean (LAC) at 22.8% and for the OECD at 34.2%, underlining the need for urgent action to enhance domestic revenue mobilisation in Africa.
The 26 countries covered in Revenue Statistics in Africa 2019, released today in Tunis at the African Union's 13th Session of the Committee of Directors-General of National Statistics Offices, represent nearly three-quarters of Africa's GDP. The report shows that tax-to-GDP ratios varied widely across these countries in 2017, ranging from 5.7% in Nigeria to 31.5% in the Seychelles. This fourth edition has grown from 21 to 26 countries and includes Equatorial Guinea, Madagascar, Mauritania, Nigeria and the Seychelles for the first time.
While tax revenues plateaued as a percentage of GDP for the Africa (26) in 2017, non-tax revenues (primarily rents and royalties from natural resources, as well as grants) continued to decline and were lower than tax revenues in all but three of the 26 countries: Botswana, the Republic of the Congo and Equatorial Guinea. Between 2010 and 2017, an increase in tax revenues equivalent to 1.9% of GDP on average was offset by a decline in non-tax revenues from 7.5% of GDP to 5.7% of GDP.
African economies continue to rely heavily on taxes on goods and services, which accounted for 53.7% of total tax revenues across the 26 countries. Within this category, value-added taxes (VAT) accounted for 29.4% of total tax revenues. Meanwhile, corporate income taxes (CIT) generated 18.6% of total tax revenues – a higher proportion than in LAC and in the OECD – and were equivalent to 2.8% of GDP in 2017. This is the same level as in 2016, halting the decline in CIT as a percentage of GDP since 2013.
Overall, the tax structure across participating countries has evolved over the past decade, with VAT and personal income tax (PIT) accounting for a higher proportion of revenue generation in 2017 relative to 2008, on average. However, PIT (15.4% of total tax revenues) and social security contributions (8.1% of total tax revenues) remain low in Africa. Reforms to broaden the personal tax base, remove harmful and regressive subsidies, and expand social insurance coverage can assist in domestic resource mobilisation efforts while contributing to inclusive growth.
Enhancing the efficiency of VAT systems can also provide higher and more sustainable revenues, and improve distributional or environmental outcomes. Environmental taxes are found to represent a small but increasing share of tax revenues in Africa and can have an important role in raising revenues and encouraging the transition to a low-carbon economy. Property taxes are shown to be much lower in Africa than in LAC and in the OECD but have the potential to play a key role in funding better local services. Equally, improvements in governance and spending may also lead to higher revenues by improving tax morale and making citizens more willing to pay taxes.
A special feature assesses the potential impact of the African Continental Free Trade Area (AfCFTA) on the level and structure of tax revenues, drawing on the detailed data on these revenues in this report. While AfCFTA is likely to strengthen Africa's economic growth and increase tax revenues in the medium-to-long term, the elimination of taxes on trade within the region will likely reduce revenues in the short term. Trade taxes accounted for 11.8% of total taxation on average in 2017 across the 26 countries in this report. Low-income and least developed countries in the region tend to rely more on trade taxes and are more vulnerable to the short-term impact of reduced trade taxes, underlining the importance of the flexibility mechanisms envisaged by the AfCFTA.
Revenue Statistics in Africa is a joint initiative between the African Tax Administration Forum (ATAF), the African Union Commission (AUC) and the Organisation for Economic Co-operation and Development (OECD) and its Development Centre, with the technical support of the African Development Bank (AfDB), the World Customs Organisation (WCO) and the Cercle de Réflexion et d'Échange des Dirigeants des Administrations fiscales (CREDAF) and the financial support of the European Union.
Brazil must immediately end threats to independence and capacity of law enforcement to fight corruption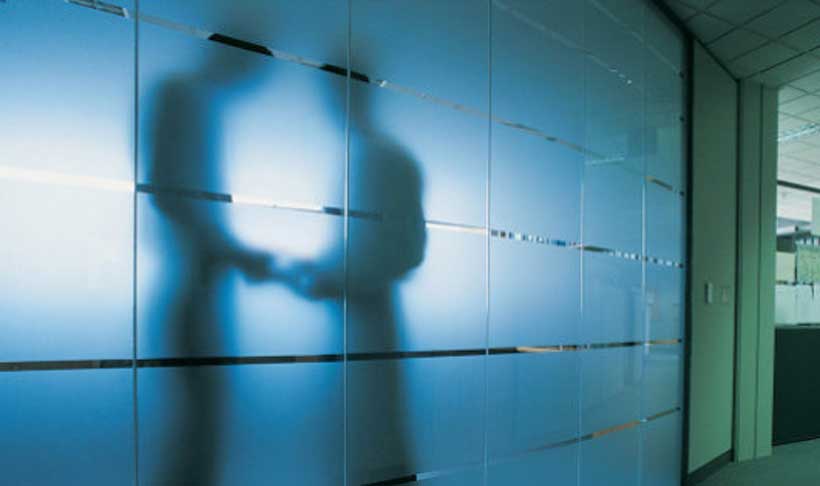 The OECD Working Group on Bribery urges Brazil, one of the founding Parties to the Anti-Bribery Convention since 1997, to preserve the full capacity and independence of law enforcement authorities to investigate and prosecute foreign bribery and corruption. Despite being recognised by the Working Group for its significant anti-corruption enforcement efforts following its previous evaluation in 2014, there are now concerns that Brazil, due to recent action taken by the legislative and judiciary branches, risks backsliding on progress achieved, that could seriously jeopardise Brazil's ability to meet its obligations under the Anti-Bribery Convention.
The Working Group has continuously alerted Brazil since 2016 of risks posed by attempts to broaden the definition of what constitutes abuses of authority by judges and prosecutors. Despite these warnings, a Law on abuses of authority (13. 869/2019) characterised by vague concepts will enter into force in January 2020. The Working Group has also expressed concerns that, following injunctions of the Supreme Court, limitations on the use of reports by Financial Intelligence Unit, Federal Revenues and other administrative agencies in criminal investigations might seriously hamper Brazil's ability to detect and effectively fight corruption. This, combined with other actions by the Supreme Court and the Federal Auditor's Court that are likely to have an effect on concluded foreign bribery cases, could constitute a serious push back in Brazil's exemplary fight against corruption.
On 12-13 November 2019, a High-Level Mission of the OECD Working Group on Bribery discussed these issues in Brasilia with Minister of the Office of the Comptroller General Wagner de Campos Rosário, Minister of Justice Sérgio Moro, Attorney General André Mendonça, Deputy Prosecutor General of the Republic Hindemburgo Chateaubriand, President of the Supreme Court José Antonio Dias Toffoli, Senator Marcos do Val, as well as with the Chair of Brazil-OECD Parliamentary Group and Leader of the Government Deputy Vitor Hugo along with members of this Group. However, the High-Level Mission could not meet as scheduled with Prosecutor General of the Republic Augusto Aras, and with the Presidents of the Commission of Constitution and Justice of both the Chamber of Deputies and the Senate.
"Despite disappointing last minute cancellations of key high level representatives, we appreciate the readiness of the Brazilian authorities to meet with us to discuss outstanding issues related to law enforcement capacity and independence in foreign bribery cases," said Drago Kos, Chair of the Working Group on Bribery. "However, we are quite alarmed that what Brazil had managed to achieve in recent years in the fight against corruption may now be seriously jeopardised. Brazil must strive toward reinforcing its framework and legal tools to fight foreign bribery, not weaken them."
"The OECD high-level mission is a relevant initiative, as it brings a comprehensive analysis of the landscape of the fight against corruption in the country" said Minister of the Office of the Comptroller General Wagner de Campos Rosário. "Brazil has evolved considerably in recent years in the fight against corruption. The enactment of the corporate liability law (Law 12.846/2013), the establishment of leniency agreements, and the adoption of integrity plans in federal agencies and entities are important progresses. Nonetheless, this is a continuous process of improvement and we will always be seeking to improve our controls and mechanisms to combat the evil of corruption, thereby ensuring the delivery of better quality public services to citizens."