Thailand's Growth Moderates as Global Risks Intensify
Thailand's economic growth began to moderate in early 2019 in the context of weaker global growth. The country's growth rate is projected to fall from 4.1 percent in 2018 to 3.5 percent in 2019, according to the World Bank's Thailand Economic Monitor, released today.
Exports contracted by 4 percent in the first quarter of 2019 —the first quarterly contraction in three years. Private investment and household consumption continued to grow close to their three-year high, helped by low inflation, increasing employment and rising recurrent fiscal spending. At the same time, public investment weakened as the implementation of "megaprojects" slowed due to election-related delays. As a result, the economy's pace of expansion slowed to 2.8 percent in the first quarter of 2019, falling below 3 percent for the first time since mid-2015.
The World Bank projects growth to gradually increase from the expected 3.5 percent in 2019 to 3.6 and 3.7 percent in 2020 and 2021, assuming private consumption can be sustained, and public investment accelerates.
"Policy continuity and the implementation of planned public infrastructure projects in the Eastern Economic Corridor will be of vital importance to sustain growth," said Birgit Hansl, World Bank Country Manager for Thailand, "Increased regional integration and making better use of Thailand's strategic location could support trade in goods and services."
Prolonged political uncertainty is a key risk for Thailand's economic outlook going forward. Lingering doubts about the cohesiveness of the newly established 19-party coalition government could adversely impact investor and consumer confidence and contribute to a further delay in the timely implementation of large public infrastructure projects. Externally, ongoing trade tensions between the US and China could further weaken demand for Thailand's exports and discourage private investment in export-oriented industries.
This edition of the Thailand Economic Monitor highlights the importance of harnessing financial technology (fintech) for financial inclusion. Thailand has made large strides in expanding access to financial services. Today, 82 percent of Thai adults have a formal bank account and the gender gap is small. However, the report finds that challenges remain in the quality of digital financial services, as well as in access to broadband services.
"Expansion of digital services to the underserved would bring about new economic opportunities and support a reduction of inequality as envisaged in Thailand's national strategy," said Kiatipong Ariyapruchya, World Bank Senior Economist for Thailand. "As fintech activities continue to grow in Thailand, inter-governmental collaboration and building a supportive environment for a sound fintech ecosystem would be important."
Among the report's policy recommendations to leverage the full potential of fintech are: lifting barriers to firms seeking to enter the financial sector; encouraging collaboration between traditional banks and fintech firms; improving coordination among regulators for example on regulatory sandboxes; encouraging public-private and private-private collaboration; and supporting initiatives such as incubators and early-stage seed funding vehicles, as well as providing matching grants to help a fintech firms to take off in Thailand.
Luxembourg has achieved high levels of growth and well-being but must do more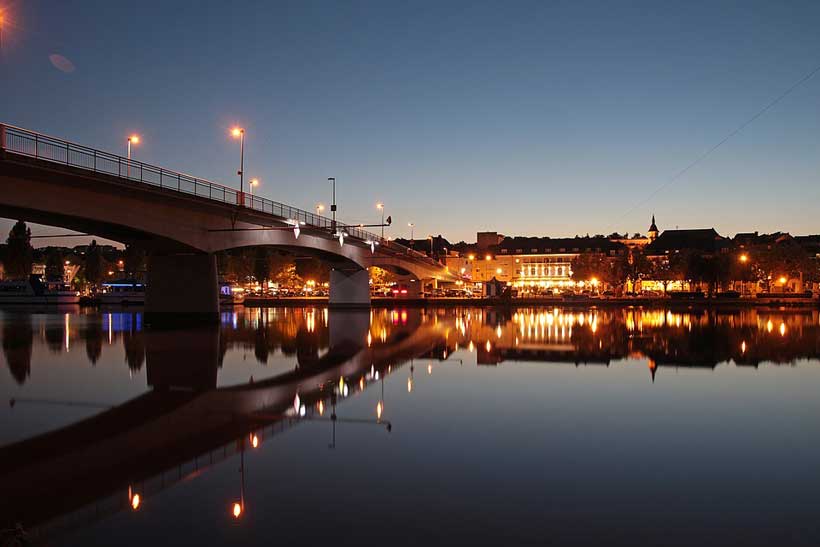 Luxembourg's economy has grown at a robust pace and has enviable levels of well-being, but public policy can do more to make growth sustainable and inclusive, according to a new report from the OECD.
The latest OECD Economic Survey of Luxembourg discusses the challenges of making housing more affordable and reviving productivity growth. The Survey projects economic expansion will continue, with growth of about 2% this year and 2.5% next, but cautions about the risks of a possible downturn.
The Survey, presented in Luxembourg City by OECD Secretary-General Angel Gurria, Luxembourg's Finance Minister Pierre Gramegna and Housing Minister Sam Tanson, discusses the need to address financial sector risks, ageing-related pressures and use tax reform to support sustainable growth.
"Luxembourg is in an enviable position, with growth that outpaces its neighbours and high levels of well-being for its citizens," Mr Gurria said. "The challenge facing policymakers today is to ensure that Luxembourg remains prosperous and that this prosperity is widely shared, through reforms that enhance economic resilience, inclusiveness and sustainability."
Reducing financial risks should be a priority, the Survey said. With rising household indebtedness creating vulnerabilities for families and banks alike, the Survey recommends Luxembourg introduce borrower-based macroprudential instruments, such as caps on loan-to-value or debt-service-to-income ratios, as foreseen in draft legislation.
It also underlines the need to further enhance financial sector resilience and foster the transition to a low-carbon economy. The disclosure of climate-related risks by financial intermediaries, in line with the recommendations by the Task Force on Climate-related Financial Disclosures, should be pursued. Further reinforcement of financial supervision, namely by continuing to monitor credit risks on intra-group bank exposures and to enhance on-site inspections and data collection on investment funds, is also necessary.
The Survey points out the need to make the housing market more efficient and more equitable. Tax policy can be used to boost housing supply, notably by reforming recurrent taxes on immovable property to hike the cost of not using land available for construction. Increasing residential density, ensuring that municipalities penalise landowners and developers for non-use of building permits, and phasing out or reducing the tax deductibility of mortgage interest should also be considered.
To improve inclusiveness, Luxembourg can directly finance new land acquisition by public providers of social housing and better use means testing to target its provision. Linking housing allowances and social housing rents to local rents is also recommended.
Fiscal policy should support growth and economic dynamism while ensuring the sustainability of public finances. For example, continuing the move toward higher taxes and excise duties on transport fuel – especially on diesel – combined with flanking measures over the short term for the most affected poor households, will address congestion and climate change risks while creating new revenue streams.
The Survey notes that stronger productivity growth will above all require enhanced training so as to continually upgrade the skills of the workforce. In addition, modernisation of bankruptcy law would ease early restructuring and second chance opportunities and facilitate the exit of non-viable firms. Elimination of restrictions on advertising and marketing in professional services would boost competition. Also, promotion of cutting-edge technologies by public sector users would boost adoption by businesses.
Bangladesh: Climate-Smart Growth Key to Achieving Upper-Middle Income Status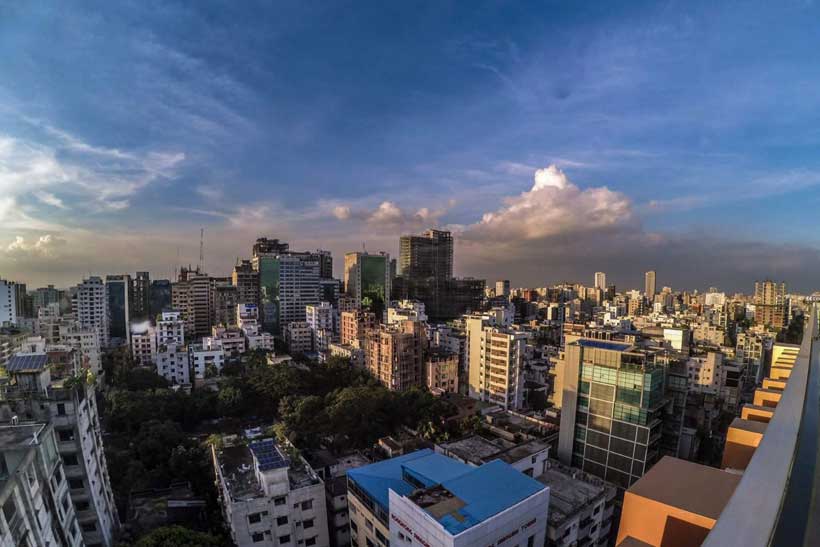 The World Bank reaffirmed its continued support to Bangladesh to achieve the country's vision of reaching an upper-middle income status through ensuring green growth, as the Bank's Chief Executive Officer Kristalina Georgieva concluded a two-day visit to the country.
As a co-chair of the Third Executive Meeting of the Global Commission on Adaptation (GCA) that took place in Dhaka on July 10, Georgieva commended Bangladesh for its leading role in adaptation and disaster preparedness, despite being among the countries most vulnerable to climate change.
"The world can learn from Bangladesh's adaptation and strong disaster-coping mechanisms. Their approach is working when we compare recent and past natural disasters: Cyclone Bhola in 1970 killed half a million people while last May Cyclone Fani, of similar strength caused less than 10," said Georgieva. "But climate change will make the threat of natural disasters more frequent and intense. The World Bank remains committed to help Bangladesh improve resilience and ensure climate-smart growth."
For Bangladesh, dealing with climate change is a development priority.With active community participation, the country has improved defensive measures, including early warning systems, cyclone shelters that double up as schools, evacuation plans, coastal embankments, reforestation schemes and increased awareness and communication. The World Bank has supported these measures, which have reduced deaths in major storms.
On Wednesday, she met with the Honorable Prime Minister Sheikh Hasina and commended Bangladesh's remarkable progress in economic development and poverty reduction. They discussed the country's development priorities, and how the bank can support them.
Today, Georgieva visited a learning center, known as Ananda School that brings poor out-of-school children back to primary education. The World Bank is supporting the government project that enrolled about 690,000 poor and out-of-school children, half of whom are girls, in Ananda Schools, which in Bengali means "school of joy". To cover the poorest slum children, the project has been expanded to 11 city corporations. In Cox's Bazar area, the program is providing learning opportunities to Rohingya children and helping the dropped-out youth from the host community.
"I am most impressed with the resilience of the people of Bangladesh and their determination for a better future for their children," added Georgieva. "This has been the driving force that made Bangladesh become a low-middle income country from being one of the poorest nations at birth only within four decades. The country also showed extreme generosity by providing shelter to about a million Rohingya population. The World Bank stands by Bangladesh in its journey to an upper-middle income status."
The World Bank was among the first development partners to support Bangladesh following its independence. Since then, the World Bank has committed over $30 billion, mostly in grants and interest-free credits to Bangladesh, supported by the International Development Association (IDA), the World Bank's arm for the poorest countries. Bangladesh currently has the largest IDA program totaling $12.6 billion.
Oil Market Report: Re-balancing slows down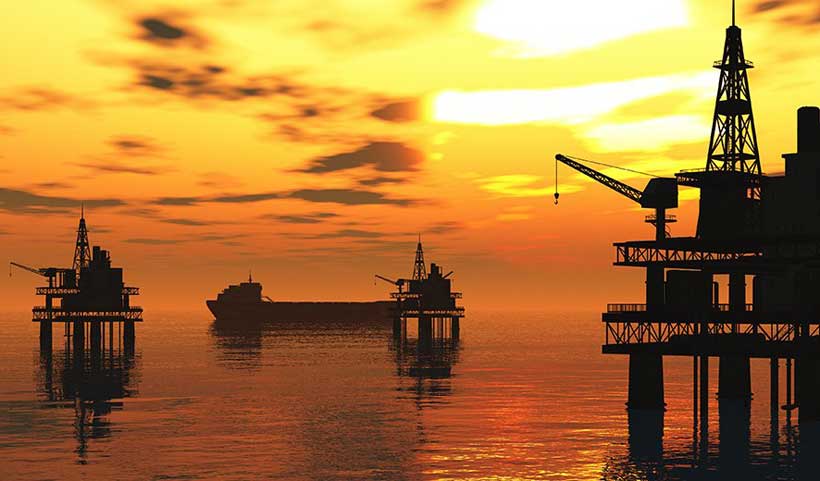 The main message of this Report is that in 1H19 oil supply has exceeded demand by 0.9 mb/d. Our latest data show a global surplus in 2Q19 of 0.5 mb/d versus previous expectations of a 0.5 mb/d deficit. This surplus adds to the huge stock builds seen in the second half of 2018 when oil production surged just as demand growth started to falter. Clearly, market tightness is not an issue for the time being and any re-balancing seems to have moved further into the future.
In the meantime, the widely-anticipated decision by OPEC+ ministers to extend their output agreement to March 2020 provides guidance but it does not change the fundamental outlook of an oversupplied market. On our balances, assuming constant OPEC output at the current level of around 30 mb/d, by the end of 1Q20 stocks could increase by a net 136 mb. The call on OPEC crude in early 2020 could fall to only 28 mb/d.
Clearly, this presents a major challenge to those who have taken on the task of market management. The picture will evolve as 2019 progresses, but in the near term the main area of focus remains demand growth. While the GDP estimates behind our forecast are unchanged from last month's Report, there are indications of deteriorating trade and manufacturing activity. Recent data show that global manufacturing output in 2Q19 fell for the first time since late 2012 and new orders have declined at a fast pace. On the positive side, the mood surrounding the US/China trade dispute appears to have improved and the resolution of outstanding issues would be a massive boost to economic confidence.
The outlook for oil demand growth in 2019 is little changed from our last Report at 1.2 mb/d. On the basis that the economic outlook in 2020 is better, there will be a rebound to 1.4 mb/d. This is despite the fact that we have downgraded our estimate for global oil demand growth in 2Q19 by 0.45 mb/d. There are many reasons for this: European demand is sluggish; growth in India vanished in April and May due to a slowdown in LPG deliveries and weakness in the aviation sector; and in the US demand for both gasoline and diesel in the first half of 2019 is lower year-on-year. Unless the economic backdrop and the trade disputes worsen, global growth is nevertheless expected to be higher in 2H19. There will be support from oil prices, which, if they stay roughly where they are today, will be about 8% below the levels seen last year.
Geopolitical tensions remain high in the Middle East Gulf and we recently saw the the interception of an Iranian tanker in the Mediterranean. Even so, the oil price impact has been minimal with no real security of supply premium. This is not the case for shipping costs with reports of Gulf insurance rates rising sharply. For now, maritime operations in the region are close to normal and markets remain calm due to economic weakness, high oil stocks and a significant spare production capacity cushion. As always, the IEA continues to closely monitor the security of supply situation and is in regular contact with its members and partners.