China's Experience with High Speed Rail Offers Lessons for Other Countries
China has put into operation over 25,000 kilometers of dedicated high-speed railway (HSR) lines since 2008, far more than the total high-speed lines operating in the rest of the world. What type of planning, business models, and approaches to construction enabled this rapid growth? In an era when many railways face declining ridership, what pricing and services make high-speed rail attractive to this large number of passengers and maintain financial and economic viability? A new World Bank study seeks to answer these and other questions.
"China has built the largest high-speed rail network in the world. The impacts go well beyond the railway sector and include changed patterns of urban development, increases in tourism, and promotion of regional economic growth. Large numbers of people are now able to travel more easily and reliably than ever before, and the network has laid the groundwork for future reductions in greenhouse gas emissions," said Martin Raiser, World Bank Country Director for China.
The World Bank has financed some 2,600 km of high-speed rail in China to date. Building on analysis and experience gained through this work and relevant Chinese studies, China's High-Speed Rail Development summarizes key lessons and practices for other countries that may be considering high-speed rail investments.
A key enabling factor identified by the study is the development of a comprehensive long-term plan to provide a clear framework for the development of the system. China's Medium- and Long-Term Railway Plan looks up to 15 years ahead and is complemented by a series of Five-Year Plans.
In China, high-speed rail service is competitive with road and air transport for distances of up to about 1200 km. Fares are competitive with bus and airfares and are about one-fourth the base fares in other countries. This has allowed high-speed rail to attract more than 1.7 billion passengers a year from all income groups. Countries with smaller populations will need to choose routes carefully and balance the wider economic and social benefits of improved connectivity against financial viability concerns.
A key factor keeping costs down is the standardization of designs and procedures. The construction cost of the Chinese high-speed rail network, at an average of $17 million to $21 million per km, is about two-thirds of the cost in other countries.
The study also looks into the economic benefits of HSR services. The rate of return of China's network as of 2015 is estimated at 8 percent, well above the opportunity cost of capital in China and most other countries for major long-term infrastructure investments. Benefits include shortened travel times, improved safety and facilitation of labor mobility, and tourism. High-speed networks also reduce operating costs, accidents, highway congestion, and greenhouse gas emissions as some air and auto travelers switch to rail.
This report is the first of a series of five studies of transport in China—high-speed rail, highways, urban transport, ports, and inland waterways—produced by TransFORM, a knowledge platform developed by the World Bank and China's Ministry of Transport to share Chinese and international transport experiences and facilitate learning in China and other countries.
CPC: Promoting the digital Silk Road and the Long-Term Goals of 2035
At the Two Sessions in China 2023, China renewed its pledge to intensify efforts to attract and utilize foreign investments, vowing to expand market access and ensure national treatment for foreign-funded companies. We should point out that the Two Sessions are expected to be a valuable opportunity to promote the building of the "digital Silk Road". There are many changes have been witnessed in China's foreign investment in the past few years, so the Two Sessions meetings have planned to promote the construction of the digital Silk Road in China in the upcoming days.
The (Recommendations of the CPC Central Committee on the Formulation of the Fourteenth Five-Year Plan for National Economy and Social Development and the Long-Term Goals of 2035) adhering to the implementation of expanding opening up to the outside world on a larger scale, in a broader field, and at a deeper level based on China's market supremacy to "promote international cooperation and achieve mutual benefit and win-win".
The Issuance of the new version of the "Encouragement List of foreign investments" is an important measure that expands the scope of foreign investment and helps raise foreign investment confidence. Through the guidance of the "encouragement list of foreign investments" can flow into areas that meet China's need for high-quality development, and promote the formation of a new development pattern in which domestic circulation is the main ingredient and domestic and foreign dual circulation reinforce each other. This indicated China's progress towards attracting foreign investment to areas of high-quality development, and meeting the domestic demand for the establishment of the new order of an open economy at a higher level.
After the amendments to the Law on Encouragement and Attraction of Foreign Investment in China, the total number of "China Foreign Investment Encouragement List" has increased to 1,235. We find that these amendments embody the demands of improving industries, upgrading them, and harmonious development between regions, and encourage foreign funds to flow into the advanced manufacturing sector and the modern service industry, and encourage foreign funds to flow into western and central China. Among the newly added investment fields, there are advanced manufacturing fields such as (artificial intelligence and digital technology), in addition to areas related to people's livelihood such as modern logistics and information services.
Preferential policies are what foreign investors are most interested in. According to the "China Foreign Investment Encouragement List", the foreign-funded enterprises can invest in more areas, as well as enjoy a series of preferential policies.
The Issuance of the "China Investment Encouragement List" is conducive to stabilizing the expectations and confidence of foreign investors, and is conducive to the stabilization of foreign trade and foreign investment. At the same time, it will give continuity and stability to the "policy of reassurance" for foreign-invested enterprises operating inside China.
The meetings of the two sessions also emphasized the importance of the digital silk road in strengthening China's strength. Since the announcement of the establishment of the Digital Silk Road in 2017, the leaders of the Communist Party of China have worked to enhance cooperation with countries along the Belt and Road Initiative in the field of technology, including sectors (digital economy, artificial intelligence, and the Internet of Things).
Now, Huawei Chinese Company, which controls about 30% of the global communications infrastructure market, was able to obtain 91 contracts from different cities around the world to develop 5G networks.
Alibaba Cloud, affiliated to the Chinese e-commerce giant company, is also one of the most active companies within the Digital Silk Road. The company works with many countries in digital technology investments and artificial intelligence and in several related fields, including providing solutions for smart cities.
Today, China wants to employ the rapidly growing digital economy and reap its benefits, especially as this economy has the ability to empower disadvantaged regions and their populations in a way that was impossible in the past. Chinese digital trading platforms or social networks such as "Taobao", "JD.com" and "WeChat" have changed the way companies operate in these countries, bringing new opportunities and innovations, and this has had a noticeable positive impact on some of the poorest communities, which were Previously besieged due to its geographical isolation.
The meetings of the two sessions 2023 affirmed the importance of the "digital economy" and the companies operating within it have become a powerful driving force behind reducing rural poverty in China. At the 2015 G-20 Hangzhou Summit, after an impassioned speech by Chinese President "Xi Jinping", members agreed that the digital economy can have great potential for development outcomes. The ambition is that there can be synergy between the countries of the Belt and Road Initiative, especially when we combine the digitization of the Silk Road with the Sustainable Development Goals. During the 2016 World Internet Summit, nine countries launched an initiative to develop cooperation in the field of digital economy among countries along the Silk Road, and the Chinese Road has acquired a digital dimension since then.
To this day, the economic cooperation based on information and communication technology and the application of other new technologies in the countries of the Belt and Road Initiative is called the "Digital Silk Road" to achieve development goals. In this context, the Secretary-General of the Organization, António Guterres, said at the opening of the Belt and Road Forum for International Cooperation: "While the Belt and Road Initiative and the 2030 Agenda differ in nature and scope, sustainable development is the overarching goal. Both seek to create opportunities, global public goods, and win-win cooperation". Both aim to deepen connectivity across countries and regions: connectivity in infrastructure, trade, finance, policy, and perhaps most of all, people-to-people".
The meetings of the two sessions this year 2023 stressed the need for the Digital Silk Road to be compatible with the ambitious national goals of the Chinese authorities such as "Made in China 2025" and "China Standards 2035." These initiatives aim to enhance domestic technological innovation and production and transaction capabilities in China, and at the same time. These goals are part of a comprehensive vision of the Chinese government to enhance its presence in the world of technology and achieve greater independence in the global digital system. The meetings of the two sessions 2023 stressed the need to reduce the dependence of the Chinese state on other technology leaders, especially the United States, Japan and selected European countries.
In Conclusion, China's Digital Belt initiative helps many Chinese tech giants and smaller players in the sector boost their domestic sales and relationships and gain a foothold in overseas markets for digital technology, with the help and facilitation of the Chinese government.
iCET: The Arc of Instability in South Asia
On 22 May 2022; the U.S. President Joe Biden and the Indian Prime Minister Narendra Modi announced the launch of a new India-U.S. 'Initiative on Critical and Emerging Technologies (iCET)' to elevate and expand the strategic technology partnership and defense industrial cooperation between the two countries. On 31 Jan 2023; in the inaugural meeting of National Security Advisors of both countries, Jake Sullivan along with his Indian counterpart Ajit Doval formally spearheaded the initiative on defense and emerging technologies — what NSA Sullivan called "a strategic bet" on the relationship between the two democratic partners.
According to a White House fact sheet, the two leaders believe that India and the U.S., being two democracies with common values and respect for human rights, should shape the way "technology is designed, developed, governed, and used" to enable "an open, accessible, and secure technology ecosystem, based on mutual trust and confidence, that will reinforce our democratic values and democratic institutions." The two countries reaffirmed their dedication to removing regulatory obstacles and welcomed new bilateral initiatives and cooperation between their governments, businesses, and academia. They also highlighted the importance of business and talent mobility in both countries.
Some of the key technology sectors identified under the initiative include defense, semiconductor supply chains, space, and STEM (Science, Technology, Engineering, and Math). Moreover, the initiative also identified areas such as biotechnology, advanced materials, and rare earth processing technology. There is an emphasis on finding ways to engage in co-development and co-production while underlining the importance of "innovation bridges" in the key technology areas through expos, and workshops. Additionally, there are plans for long-term research and collaboration on maritime security and Intelligence Surveillance Reconnaissance (ISR) operational use cases.
A joint Indo-U.S. quantum coordination mechanism involving stakeholders from industry, academia, and government to foster research and industry collaboration have also been established. There are also plans to coordinate and develop consensus and ensure multi-stakeholder standards that are in line with democratic values. Moreover, advancing cooperation on research and development in 5G and 6G, facilitating deployment and adoption of open radio access network (Open RAN) in India, and fostering global economies of scale within the sector were also among the major endeavors in the stated initiative.
In terms of their closer partnership, both countries intend to see India get rid of its reliance on Russian arms. Though this remains questionable that how much benefit or technology the U.S. is willing to share with India notably in fields such as high-tech and defense, as Washington is also worried that India will develop into another threat by virtue of rapid development after China.
Besides; iCET would help invigorate the decades old partnership between the two states, has set up a range of ambitious goals, which means a great deal for India and in advancing the economic growth, creating jobs and help address the emerging challenges of the 21st century, including health, energy, climate change, cyber, defense and security.
The recently announced partnership has the potential to interrupt and disrupt the volatile security architect of the South Asian region. Most significantly; Pakistan and China are the two states in the Asian region to be at the receiving end of this initiative. It is being observed that Indo-U.S. strategic relations in one way or other have always impacted the security calculus of the region. Whether its Indo-U.S. defense agreement/contracts, nuclear deal, technological cooperation, or space endeavors, both states have contributed in altering the strategic dynamics of South Asian region broadly. The iCET is going to further compound the situation.
China in response to the announced initiative has called it off by claiming it as 'same bed, different dreams'. China believes India is willing to ramp up its ties with the U.S. to advance technology and attract more funding to replace its position in the global industrial and supply chains. On the other hand, to rope in India, in Washington's perspective, it has to cater to what the country wants, also will help in promoting the very agenda that puts India as part of "friend-shoring," only then India can become a supply-chain alternative to China. In short; U.S. expects India to work for maintaining a balance of power in this region as per U.S. choices and demands.
Pakistan has not officially responded to iCET but obviously the increasing interest and cooperation between U.S. and India is likely to impact Pakistan in terms of defense, economic, political and external relations, therefore disturbing the balance of power in the region. This will undermine efforts to encourage Pakistan to play a more constructive role in the region. With the U.S. as a powerful actor in the international system, India has started to readjust its foreign policy by aligning itself and to work closely vis a vis strategic interests of the United States. Mutual strategic alliance between the two can place Pakistan in an uncomfortable position, thus likely to be marginalized in security calculus of U.S. The strategic initiative might be fruitful for the two states but has the potential to increase the asymmetry in the balance of power among pugnacious South Asian rivals.
In response to the evolving threatening environment in response to iCET initiative, there is a need for a broader framework on regional security where there is a need for U.S. to be more constructive and justified in its dealing with the two important South Asian countries; Pakistan and India. In words of Winston Churchill, 'the price of greatness is responsibility'. The U.S. being a great power must show responsibility by managing to minimize the long standing conflicts in South Asia through dialogues and table talks. Though such a dialogue process is a long shot with the emerging regional scenarios in the current times but discussions involving the stakeholders would definitely yield qualitatively different conversations on regional security.
A Fintech Boom Nobody Saw Coming: Pakistani Apps Make Their Mark on the Global Stage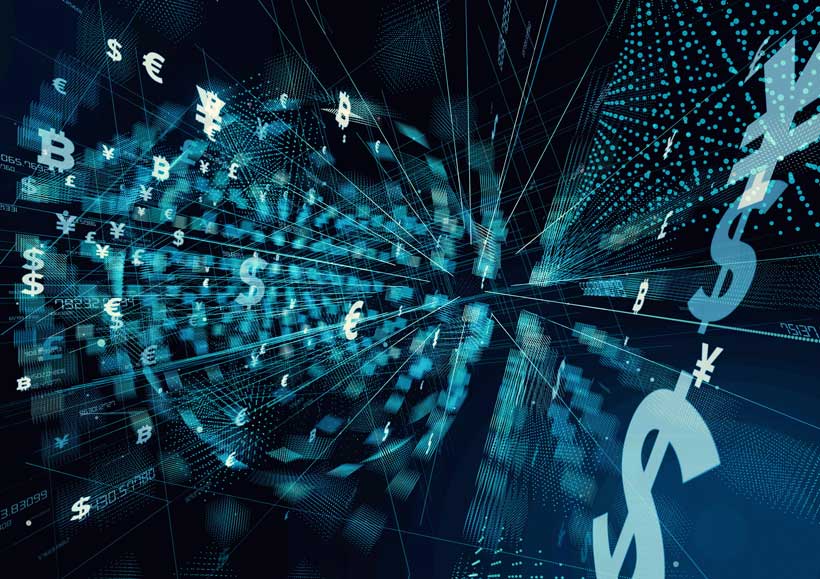 Pakistan's fintech industry has seen a significant rise in recent years, with a number of local apps gaining popularity among consumers and businesses alike. These apps, which provide financial services through technology, have made it easier and more convenient for people to access financial services, especially in remote or undeserved areas – becoming more convenient for consumers to use than traditional financial institutions.
In a global context, the tech boom in Pakistan is often underrepresented. However, a closer look reveals a different story. Despite facing geopolitical and economic challenges, a number of inspiring startup founders have made their mark. It's important to note that these challenges are not unique to developing countries but are affecting developed nations as well. One particularly noteworthy achievement is the success of women in the fintech industry in Pakistan, with Meenah Tariq, CEO of Metric (world's most founder-friendly accounting app), leading the way. Her business has not only flourished in Pakistan but seen global expansion with users across the globe. The flourishing tech industry in Pakistan stands testament to the remarkable strides made by the country, with a particularly noteworthy contribution from the indomitable women of steel who have left an indelible impact. The strong response to Pakistan-based apps mirrors the country's thriving tech industry. With a growing pool of talented developers and a start-up culture, it's no surprise that Pakistan is producing some of the most advanced accounting software/app on the market.
As more and more businesses around the world discover the benefits of these innovative tools, it's clear that the global appreciation for Pakistan-based fintech accounting apps is only set to grow. With their advanced features and user-friendly design, these apps are poised to revolutionize the way businesses handle their financials and drive success. In recent months, the fintech app has expanded into several other countries, with Metric hitting the 150 countries mark.
It is note-worthy that fintech boom in Pakistan not only bring-forth exciting opportunities for innovation and drive economic growth, but also has the potential to boost the country's international image through tech diplomacy. Fostering partnerships with other countries and organizations presents opportunities for key players in the fintech, to not only export their own cutting-edge technologies, but also import high-quality technology that can bring mutual benefits. By nurturing inter-regional and international cooperation, the fintech industry can help position Pakistan as a contributor in the technology arena and make a significant impact on the global stage. This potential for tech diplomacy highlights the crucial role that fintech startups can play in elevating Pakistan's reputation as a hub for innovation and technological advancement. The role of fintech startups in this process cannot be overstated and it is imperative that they seize this opportunity to drive positive change and growth for the nation.
One of the major drivers of the rise of fintech in Pakistan has been the increasing prevalence of smartphones and internet access. According to a report by the Pakistan Telecommunication Authority, as of 2021, there were over 150 million smartphone users in the country, with internet penetration reaching over 60%. This has made it easier for people to access financial services through their phones, rather than having to visit a bank, or hire an accountant or any other financial facilities that are widely used in developed countries but Pakistan was missing out on it.
Fintech apps for the purpose of digital banking, peer-to-peer payments, and mobile wallet services etc. in particular, have seen a lot of growth in Pakistan, as they offer many of the same services as traditional banks, but without the need to visit branches. Sadapay, for example – another fintech startup from Pakistan simplifies finance effortlessly with its cost-effective, efficient solution. This has been especially appealing to young people a lot. Nayapay, Keenu, Tez Financial Services, Paysys Labs are yet another additions to the list of fintech Pakistani apps. This trend is particularly appealing to young people, who are looking for hassle-free and accessible financial solutions. The rise of fintech apps in Pakistan has not only transformed the way people manage their finances, but has also provided a much-needed boost to the country's economy by creating new job opportunities and fostering innovation.
The rise of fintech apps in Pakistan has also been driven by a number of government initiatives. The State Bank of Pakistan, the country's central bank, has been supportive of the development of fintech, and has implemented several measures to encourage the growth of the industry. For example, the bank has set up a regulatory sandbox, which allows fintech companies to test their products and services in a controlled environment, without the need for full regulatory approval. In addition to the government's support, a number of private investors have also been backing fintech startups in Pakistan. This has provided the necessary funding for these companies to develop and scale their products and services.
Overall, the rise of fintech apps in Pakistan has been a positive development for both consumers and businesses. For consumers, these apps have made it easier and more convenient to access financial services. For businesses, fintech has provided a new platform for delivering financial services and reaching new customers. With the increasing demand for fintech services around the world, and the success that some of these companies have already achieved in other countries, there is a significant opportunity for these companies to grow and succeed on a global scale.
However, it is important to note that the use of fintech apps in Pakistan is still in the early stages, and there are a number of challenges that need to be addressed. For example, there is a need for better infrastructure and connectivity in certain areas of the country, in order to make it easier for people to use these apps. Despite these challenges, the future looks bright for fintech in Pakistan. As more people become aware of these apps and their benefits, and as the infrastructure and regulatory environment continue to improve, it is likely that we will see even more growth and adoption of fintech in the country.
In conclusion, Pakistan's fintech scene is one to watch, as a number of local players are making their mark on the global stage. These companies are providing innovative financial services and are poised for further growth and success in the coming years. So, fintech is the future of financial industry in Pakistan.