Central Asia: European Union matches political commitment with further concrete support
To underpin the European Union's political commitment and kick-start the implementation of the new EU Central Asia Strategy, High Representative for Foreign Affairs and Security Policy/Vice-President of the European Commission, Federica Mogherini, at the EU-Central Asia Ministerial meeting in Bishkek, Kyrgyz Republic, today presented a set of EU funded regional programmes. These programmes will support the environment, climate action, sustainable consumption and production, energy, gender equality, counter-terrorism, and education. 
Coming on top of over €1 billion of bilateral and regional assistance for the period 2014-2020, these programmes, worth €72 million, will benefit all countries of the region – Kazakhstan, the Kyrgyz Republic, Tajikistan, Turkmenistan, Uzbekistan and Afghanistan.
"The positive regional dynamics in Central Asia and a demand for closer cooperation with the European Union presents a significant opportunity for a closer, stronger partnership", said High Representative/Vice-President, Federica Mogherini. "Our new Strategy for the region will enable us to cooperate more closely with the countries of Central Asia in tackling the challenges they face: from sustainable development to economic diversification, strengthening civil society and human rights to providing expertise and financial support for reform processes. We are ready to build on the enormous momentum gained over the last five years, as a consistent and reliable partner, to foster resilience, prosperity and regional cooperation."
Commissioner for International Cooperation and Development Neven Mimica added: "The EU's contribution worth €72 million boosts our strong partnership with Central Asia, for the benefit of our citizens. Together with national governments, civil society and the private sector we will work to create opportunities and shared prosperity, while protecting our planet for future generations."
The new programmes announced today cover:
Sustainable energy: The EU will invest €20 million in a new hydropower plant in Tajikistan, with additional support from Germany. This hydropower plant will create new opportunities for Tajikistan to meet increasing demand, and to export excess electricity to neighbouring countries, including to northern Afghanistan.
Economic empowerment: The EU will invest €2 million in the economic empowerment of women in the region. This project will be implemented together with Kazakhstan and Uzbekistan. It will provide Afghan women with the skills they need to participate in the economic development of Afghanistan, and contribute to closer peaceful ties with Central Asia.
Education: The EU also launched a new €36 million programme in support of the education sector in Kyrgyzstan. This financing agreement will support Kyrgyzstan's education development strategy, in order to better formulate, implement and monitor education policy. It will help to improve resource allocation, ensure equitable access across gender, ethnicity and linguistic background, and enhance the synergy between skills and labour market needs.
Inclusive sustainable growth: The EU has extended the activities of the SWITCH Asia Programme, with an amount of €14 million. The programme will support sustainable consumption and production and promote inclusive sustainable growth. It aims to reduce poverty and contribute to economic prosperity in Central Asia.
In addition to those programmes announced today, several others are in preparation:
Sustainable development: The EU is preparing a contribution in support of the initiative of the Government of Uzbekistan to establish the Multi-Partner Trust Fund for Human Security for the Aral Sea Region, under the auspices of the United Nations. The initiative will reduce vulnerability of the people living around the lake and advance sustainable development in the Aral Sea region.
Intra-regional trade: The EU will launch an upgraded phase of the Border Management in Central Asia programme. With this new phase, the EU aims to increase security and facilitate intra-regional trade in Central Asia and Afghanistan through integrated border management.
Health: The EU will furthermore launch the next phase of the Central Asia Drugs Action Programme. The goal is to work on integrated, balanced and evidence-based drug policies.
Counter-terrorism: New technical assistance to support law enforcement capacities and regional cooperation in countering terrorism.
Background
The High Representative and the European Commission set out a vision for a renewed partnership with Central Asia in May 2019. This Joint Communication was endorsed by EU Foreign Ministers at the June Foreign Affairs Council. The new strategy comes at a key moment of fast-developing Euro-Asian connectivity, reform and opening up in some of the countries of Central Asia, and new momentum for regional cooperation.
The Strategy focuses the EU's engagement on strengthening resilience and enhancing prosperity, as well as investing in regional cooperation in Central Asia.
EU cooperation with Central Asia amounts to over €1 billion, including both bilateral and regional assistance, for the period 2014-2020.
EU trade agreements: Delivering new opportunities in time of global economic uncertainties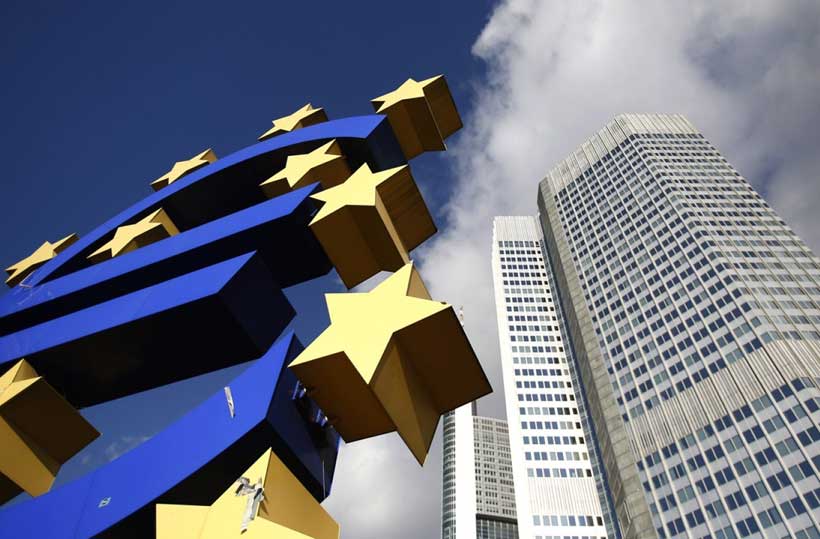 Despite the difficult global economic climate, European companies have continued to make good use of the opportunities created by the European Union's trade network – the largest in the world. In 2018 this network covered 31% of Europe's trade exchanges, a figure that is set to rise significantly (to almost 40%) as more trade agreements enter into force, according to the European Commission's annual report on the implementation of trade agreements released today. Overall, trade accounts for 35% of the EU's gross domestic product (GDP).
In 2018 EU exports to and imports from trade agreement partners showed positive developments, with a continued growth of 2% and 4.6% respectively, with a strong performance of EU agri-food exports. The EU's growing network of trade agreements is creating economic opportunities for workers across Europe, with over 36 million jobs being supported by exports to outside of the EU. The EU recorded a surplus of €84.6 billion in trade in goods with its trade agreement partners, compared to its overall trade deficit with the rest of the world of about €24.6 billion.
Commenting on the report, Commissioner for Trade Cecilia Malmström said "Trade agreements create opportunities for European businesses to grow and hire more people. Today's report shows that overall trade is up, and more of our global trade is covered by preferential deals than ever before. Our food and drink exports in particular are flourishing thanks to lower tariffs and legal protection abroad for artisanal EU products like Champagne and Feta. The report also provides evidence of how our focus on trade and sustainable development is bearing fruit. Furthermore, we have taken a number of unprecedented steps to enforce the commitments made by our trade partners in the last year, including notably on workers' rights. There is still work to be done, of course. But by opening up this data to the wider public we hope to launch a wider discussion about how to make sure trade agreements benefit as many citizens as possible."
Looking at specific sectors across agreements, the 2018 report shows:
EU agri-food exports to trade partners continued to grow with an overall increase of 2.2% compared to the previous year. Exports of agri-food products to South Korea also gained 4.8 %. Also noteworthy are agri-food exports to Georgia, Moldova and Ukraine, which grew by 11% compared to 2017;
EU industrial goods exports also increased overall by 2%, with stronger growth among others for chemicals (2.5 %), mineral products (6 %) and base metals (4.4 %).
Looking for instance at one of the recent trade agreements, the report shows that in the first full calendar year (2018) of the EU-Canada trade agreement implementation:
bilateral trade in goods grew by 10.3% and the EU's trade surplus with Canada increased by 60%;
EU goods exports to Canada rose by 15% (or €36 billion in extra export revenue), especially for sectors where import duties were previously high such as pharmaceuticals (up 29%), machinery (up 16%) or organic chemicals (up 77 %); 
EU Agri-food exports to Canada (accounting for 9% of total EU exports) rose by 7%.
Moreover, following intensive discussions in the joint committees created under the different trade agreements, several partner countries lifted barriers to trade, thus allowing more EU companies to benefit fully from the opportunities these agreements offer. Danish and Dutch farmers, for example, will be able to export beef to South Korea, while Poland and Spain will be able to export poultry meat to South Africa.    
The report investigates also the impact of the provisions included in the dedicated 'Trade and Sustainable Development' (TSD) chapters, which are part of all modern EU trade agreements. These chapters aim at engaging with trade partners to implement international rules on labour and the environment, as incorporated in multilateral environmental agreements or International Labour Organisation (ILO) conventions. Recent achievements ahead of the entry into force of the respective agreements include the ratification by Mexico and Vietnam of ILO Convention 98 on the rights to organise and collective bargaining. Additionally, the agreements with Vietnam, Japan, Singapore, Mercosur and Mexico include reinforced commitments to effectively implement the Paris Agreement on Climate Change.
In 2018 and 2019, the EU also took several enforcement actions under its trade agreements, including in relation to labour standards. Among other examples, the EU requested a panel following South Korea's failure to ratify ILO Conventions on workers' rights, notably freedom of association and collective bargaining.
However, the report also highlights the need to increase efforts – together with Member States and stakeholders – to raise awareness of the opportunities trade agreements offer, as well as stepping up enforcement action so the agreements deliver the intended results. 
The report will now be subject to discussion with the European Parliament and Member States' representatives in the Council.
How to increase green investment in the EU
A shift to a less-polluting economy requires significant investment. The EU wants to attract more private money as public funds are insufficient.
EU investments
The EU needs about €180 billion a year of additional investment in energy efficiency and renewable energy to cut carbon emissions 40% by 2030. Even more is needed to achieve carbon neutrality by 2050.
Some investment in climate and environment projects comes from the EU budget. For example, about 20% of the 2019 budget of €165.8 billion is related to tackling climate change. The European Parliament wants to increase this share of the budget to 30%.
How does the EU attract private green investment?
Public money is not enough for the amount of green investment that is needed, which is why the EU is working to attract private investment. Billions have already been mobilised through the European Fund for Strategic Investments and European Investment Bank (EIB) loans, and the share of money earmarked for climate projects is set to increase.
The EIB's role in financing climate-friendly projects has increased. In her speech in Parliament in July, Ursula von der Leyen, the future president of the European Commission, said she would propose increasing it further by turning parts of the EIB into Europe's climate bank. How to get the EIB more involved in green projects was discussed by MEPs on Wednesday 9 October.
The Parliament and the Council are also discussing new rules on sustainable investment that would act as a guide to investors, businesses and policy makers on what economic activities and investments should be considered as green.
EU signs agreement with Montenegro on European Border and Coast Guard cooperation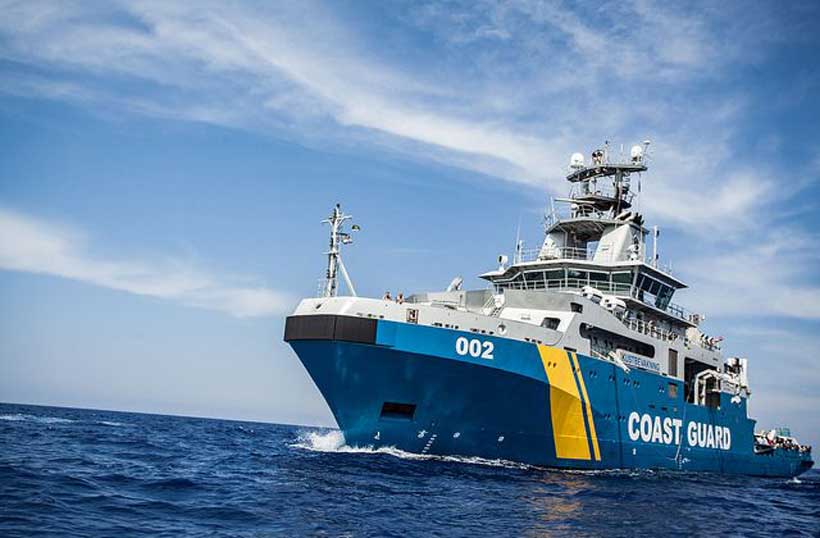 Today, the European Union signed an agreement with Montenegro on border management cooperation between Montenegro and the European Border and Coast Guard Agency (Frontex). The agreement was signed on behalf of the EU by Dimitris Avramopoulos, Commissioner for Migration, Home Affairs and Citizenship and, Maria Ohisalo, Minister of the Interior of Finland and President of the Council, and on behalf of Montenegro by Minister of the Interior, Mevludin Nuhodžić.
Dimitris Avramopoulos, Commissioner for Migration, Home Affairs and Citizenship said: "Today, we are further strengthening our border cooperation with Montenegro, taking yet one more step towards bringing the Western Balkan region closer to the EU. The migratory and security challenges we face are common and our response must be joint too."
Maria Ohisalo, Minister of the Interior of Finland said: "The objective of this agreement is to allow Frontex to coordinate operational cooperation between EU Member states and Montenegro on the management of the borders that the European Union and Montenegro have in common. The signing of this agreement is yet another demonstration of the deepening and expanding cooperation with Montenegro. It will bring benefits for both parties, in particular in enhancing border management activities."
This agreement allows the European Border and Coast Guard Agency to assist Montenegro in border management, carry out joint operations and deploy teams in the regions of Montenegro that border the EU, subject to Montenegro's agreement.
These activities aim at tackling irregular migration, in particular sudden changes in migratory flows, and cross-border crime, and can involve the provision of increased technical and operational assistance at the border.
Strengthened cooperation between priority third countries and the European Border and Coast Guard will contribute to tackling irregular migration and further enhance security at the EU's external borders.
Next steps
The draft decision on the conclusion of the agreement was sent to the European Parliament, which needs to give its consent for the agreement to be concluded.
Background
Today's status agreement is the second such agreement to be concluded with a partner country, after a similar agreement was signed with Albania in October 2018. Negotiations with Montenegro were concluded on 5 July 2018 and the draft status agreement was initialled by Commissioner Avramopoulos and Montenegro Interior Minister Mevludin Nuhodžić in February 2019. The Council then authorised the signature of the agreement on 19 March 2019.
Similar status agreements have also been initialled with North Macedonia (July 2018), Serbia (September 2018) and Bosnia and Herzegovina (January 2019) and are pending finalisation.
The European Border and Coast Guard launched the first-ever joint operation on the territory of a neighbouring non-EU country in Albania on 22 May this year.
The European Border and Coast Guard Agency can carry out deployments and joint operations on the territory of neighbouring non-EU countries, subject to the prior conclusion of a status agreement between the European Union and the country concerned.
Earlier this year, following a proposal by the European Commission, the European Parliament and the Council agreed to reinforce the European Border and Coast Guard. This will allow for joint operations and deployments to take place in countries beyond the EU's immediate neighbourhood.
Cooperation with third countries is an important element of the European integrated border management concept. This concept is applied through a four-tier access model which includes: measures in third countries, measures with neighbouring third countries, border control measures and measures within the Schengen area.