Bulls and Bears Clash over Health of Asian Economy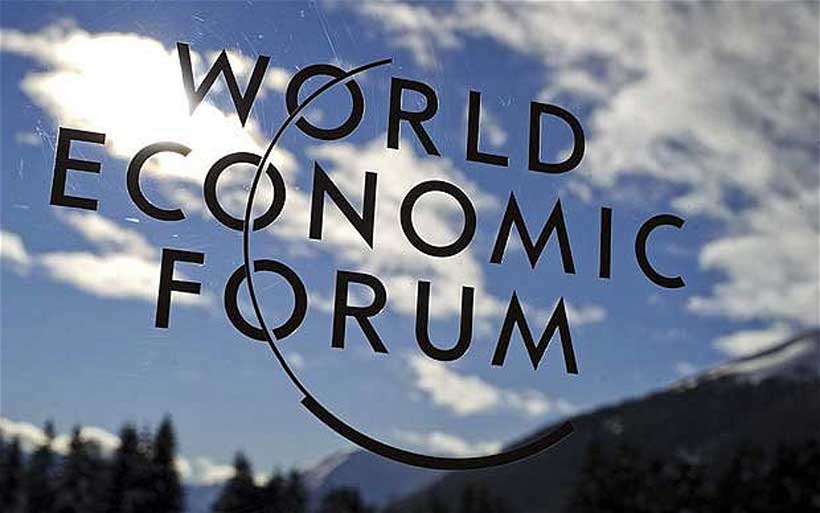 Despite the US-China trade war truce, and the collective sigh of temporary relief it engendered, projections indicate slower global economic growth this year, and there is great uncertainty for the future.
"Truce does not mean progress," warned Jin Keyu, Professor of Economics at the London School of Economics and Political Science, in a debate at the World Economic Forum's Annual Meeting of the New Champions.
Yet, a couched optimism prevailed among some panellists over the strength of China's continued economic growth.
Jeffrey Lu Minfang, Chief Executive Officer of the Mengniu Group, People's Republic of China, cited a combination of strong consumption, improved services and 5G technology that could grow China's GDP at a relatively high level, hitting national targets of over 6% annual growth.
"Local consumption is driving the economy," Lu stressed, while admitting that "in the service sector, there is a lot of room to improve productivity."
"The Chinese economy is shifting more into services," which boosts credit flow, said Zhu Wei, Senior Managing Director and Chairman, Greater China, at Accenture, People's Republic of China.
The make-up of China's GDP growth is more important than its size alone, reminded Paul Yang, Chief Executive Officer for Greater China at Kohlberg Kravis Roberts & Co. Fixed-asset formations such as real-estate, he said, are giving way to consumption and services led by a population of millennials larger than in the US and Europe combined.
"China is making a conscious effort to open up its markets," Yang added. "There will be more foreign investment into the country. And, on the outbound, more Chinese companies are … investing in foreign companies."
Even the trade war hides opportunity within danger for China. "The trade war is pushing China to strive for self-sufficiency and greater independence," said Jin. "And that's not bad for China, as it wants to enter a new phase of economic growth."
"China was slotting into the international system as it is," Jin clarified. "But, in the last 10 years since the [financial] crisis, there have been questions about whether the existing economic, monetary and financial architecture is a sound one, and this is an opportunity for China to reshape it."
Yet, the risk remains of stagflation – inflation combined with unemployment and stagnant demand – catalysed by the attempted bifurcation of tech supply chains and a new "tech cold war".
More than two-thirds of exporting companies in China are multinationals, and can weather the trade war for the time being, said Yang. "It is impossible surgery to bifurcate the supply chain into two separate camps," he highlighted, noting that global supply chains mean that goods increasingly do not come from a single origin country.
"Globalization is irreversible," he said. "You cannot go back to 50 years ago, to be a solely country business again."
The jury is out on the economic outlook for Asia, and the trade war seems likely to drag on much longer. "The current strategy seems to suggest there will be some time before this is completely resolved," said Jin.
Zhu expressed a more optimistic long-term line: "Trade tensions will still continue. But eventually, there will be equilibrium."
As Yang concluded: "The economy will find a way."
Turkey's Syria offensive could spark another catastrophe
Airstrikes and a ground offensive by Turkey in northern Syria against Kurdish forces have left civilians dead and forced tens of thousands to flee, UN agencies said on Friday, amid fears of another "humanitarian catastrophe" in the war-torn country.
Expressing concern about the military campaign launched on Wednesday, the UN's emergency relief chief Mark Lowcock noted that the Turkish Government had "assured me that they attach maximum importance to the protection of civilians and the avoidance of harm to them".
Speaking to journalists in Geneva, Jens Laerke from the Office for the Coordination of Humanitarian Affairs (OCHA), said that Thursday had seen "intense shelling all along the north-eastern Syrian border with Turkey, from Jarablus, to the west of the Euphrates, to the Iraqi border".
Highlighting the potential for further suffering for Syrians caught up in more than eight years of war, Christian Cardon de Lichtbuer, from the International Committee of the Red Cross (ICRC), said that "we have there all the ingredients for unfortunately yet another humanitarian crisis in Syria".
UN human rights office confirms eight civilian deaths
As of Thursday evening, the UN human rights office, OHCHR, reported that seven civilians, including two women and a boy, had been killed in the first two days of the Turkish operation.
A male civilian man was also reported killed in Jarablus on Wednesday, OHCHR spokesperson Rupert Colville said, adding that a woman and a boy were injured yesterday, during "counter-attacks and ground strikes" by Kurdish non-State armed groups.
In response to the mass displacement of people from the northern border area, mainly to Al-Hasakeh district, the World Food Programme (WFP) has provided ready-to-eat meals to around 11,000 people there, with the help of the Syrian Arab Red Crescent (SARC).
WFP supports close to 650,000 people in north-eastern Syria via a field hub in Qamishli; around 580,000 are currently in areas under Kurdish control, it said in a statement.
"Mass population displacement has been reported since the escalation of violence", said WFP spokesperson Hervé Verhoosel. "Over 70,000 people from Ras al-Ain and Tal Abiad have been displaced so far."
UN food agency 'will cover' needs of the displaced
Several thousand more have move to Raqqa governorate since the beginning of Operation Peace Spring by the Turkish military on Wednesday, Mr. Verhoosel added, while many other were on their way to shelters in Raqqa city, "where WFP will be covering their food needs".
Although UN humanitarian staff remain in Qamishli, "their ability to operate and provide relief is severely restricted" by the hostilities, OCHA's Mr. Laerke explained, adding that local authorities were also reportedly "imposing some quite strict security measures at checkpoints".
Linked to the military campaign, Marixie Mercado from the UN Children's Fund (UNICEF) said that the Alouk water pumping station reportedly came under attack early on Thursday.
"This is a station that provides safe water to at least 400,000 people in Hassakeh governorate, including displacement camps," she said
In Tal Abiad, two schools have been reportedly taken over for military use, Ms. Mercado added, while child protection programmes have been suspended in Ras al-Ain, Mabrouka camp, Tal Halaf, Sulok and Tal Abiad.
Health and Nutrition response in Ras al-Ain and Mabourka camp had also been put on hold, while schools in these areas have closed and the water supply has been affected.
Asked whether any Syrian refugees had been seen returning to a so-called safe zone either side of the Turkey-Syria border, Andrej Mahecic, spokesperson for the UN High Commissioner for Refugees (UNCHR), said that he had "no information" of any Syrian refugees doing so.
Any such buffer zone would have to set up "with full international humanitarian law safeguards in place, including the consent of the Government and warring parties and the zone being of civilian character, the safety of civilians would be hard to guarantee", the UNHCR spokesperson added.
So-called 'safe zone' is not managed by UN
Echoing those comments, OCHA highlighted the vulnerability of those displaced by the conflict and the uncertainty surrounding a so-called buffer zone cleared of Kurdish fighters on the border, reportedly proposed by Turkey.
"It's not something that's been set up by humanitarians, it is a zone that has been set up by military planners in Turkey," said Mr. Laerke. "We do not control it and we have not been involved in the planning of it."
After more than eight years of war in Syria, needs are "significant and widespread", Najat Rochdi, Senior Humanitarian Adviser to the UN Special Envoy for Syria, reiterated in Geneva on Thursday.
Over 11 million people require some form of humanitarian assistance, she said, including 4.7 million living in areas of high severity of need.
Amid uncertainty about how the military campaign will develop, the ICRC reiterated concern about the lack of basic services available to those displaced in the coming days and weeks, in towns and cities levelled by bombardment and shelling in a bid to drive out ISIL forces.
"People are moving inside Syria, so we can assume, yes, they will go towards (the) south," said the international Red Cross committee's Mr. de Lichtbuer. "With the complexity and so areas like Deir-Ez-Zor, and Raqqa, which are not necessarily places that can welcome thousands of people, we will see how it evolves in the coming hours, because it is moving very fast."
ADB Unveils New 5-Year Strategy for Nepal to Promote Stronger, More Inclusive Economy
The Asian Development Bank (ADB) has released a new 5-year Country Partnership Strategy (CPS) for Nepal that lays out ADB's support to help the country achieve its goal for a stronger and more inclusive economy.
The Nepal CPS for 2020–2024, endorsed by ADB's Board of Directors today, will focus on three priority areas: improved infrastructure for private sector-led growth, improved access to devolved services, and environmental sustainability and resilience. Under the new strategy, ADB expects to lend an estimated $500 million to $600 million on average during 2020–2022.
"With the political stability and the federal system of governance in place, Nepal is poised to bring about the desired economic and social transformation," said ADB Country Director for Nepal Mr. Mukhtor Khamudkhanov. "Our new CPS is aligned with the government's plan of achieving higher economic growth, reducing poverty, and improving people's lives. Nepal has seen reduced poverty and raised literacy levels in the last decade. Now, moving forward, smooth implementation of federalism, investments in critical physical infrastructure, and creating an environment for private sector investments are critical to further boost growth and reduce poverty."
Under the new CPS, ADB will support hydropower development and renewable energy, roads and air transport, logistics, and trade facilitation to strengthen domestic, regional, and international connectivity; reduce the costs of production and trade for businesses; and attract private investment. The CPS will help support development of cities and urban municipalities, quality education and employment-oriented skills development, and increased agriculture productivity and commercialization to augment rural incomes. These will be targeted to benefit women and disadvantaged social groups.
In all its development programs and projects, ADB will continue to prioritize gender equality and social inclusion, as well as disaster resilience and environmental sustainability.
The CPS also supports increased availability of, and more equitable access to, basic services through the federal system of governance; stronger resilience to natural hazards that occur periodically; and sustainable use of natural resources. ADB will assist with policy reforms for devolved service delivery, including subnational public financial management; and sector reforms in agriculture, air transport, and water supply. Knowledge and development of institutional capacity, especially at subnational levels, will be emphasized.
The CPS reflects feedback from ADB's consultations with the government agencies at the central, provincial, and local levels, as well as with international development partners, civil society, and the private sector.
Since its establishment in 1966, ADB has provided almost $6 billion in financial and technical assistance to Nepal. The assistance was provided in energy, transport, water supply and urban infrastructure services, agriculture and irrigation, and education.
Bangladesh Economy Continues Robust Growth with Rising Exports and Remittances
The Bangladesh economy sustains strong growth in FY19 led by rising exports and record remittances, says a new World Bank report, "Bangladesh Development Update October 2019: Tertiary Education and Job Skills," launched today.
Remittances grew by 9.8 percent, reaching a record $16.4 billion in FY19. The contribution of net export growth was positive, supported by a diversion of garment export orders from China and a decline in imports. Agricultural and pharmaceutical exports led non-RMG export growth. However, leather and leather product exports declined by 6 percent.
Net foreign direct investment (FDI) increased by 42.9 percent from a low baseline with investments in the power, food, and textile sectors. Private consumption grew by 5.4 percent. Private sector credit growth was weak and bank liquidity remains constrained. Non-performing loans continued to rise in the banking sector.
The report warns about an uncertain global outlook and domestic risks in the financial sector. Exchange rate appreciation is also a challenge for Bangladesh's trade competitiveness. Reforms in the financial sector, including revenue mobilization and doing business, will be essential for progress. The report also urges closing the infrastructure gap and timely implementation of the Annual Development Plan.
"Bangladesh's economy is projected to maintain strong growth backed by sound macroeconomic fundamentals and progress in structural reforms," said Mercy Miyang Tembon, World Bank Country Director for Bangladesh and Bhutan. "To achieve its growth vision, Bangladesh will need a high-productivity economy. Human capital development that is responsive to labor market demand for higher-level skills and to rapid technological advancements will be crucial."
Bangladesh needs to create quality jobs for about two million young people entering the labor force every year. To harness the benefits of this growing labor supply, investments in human capital are required. The country needs to invest significantly in teaching, learning and ICT facilities, among other areas, to create a competitive workforce.
Higher labor productivity will be essential to diversify the economy beyond garment exports and remittances. Growing sectors—such as export-oriented manufacturing, light engineering, shipbuilding, agribusiness, information and communication technology (ICT), and pharmaceuticals—will require skilled professionals in managerial, technical, and leadership positions.
Tertiary graduates struggle to find jobs, indicating a major skills gap. Only 19 percent of college graduates are employed full-time or part-time. At the tertiary level, more than a third of graduates remain unemployed one or two years after graduation, while unemployment rates of female graduates are even higher.
"Labor market surveys repeatedly show that employers struggle to fill high-skill positions such as technicians and managers," said Bernard Haven, World Bank Senior Economist, and co-author of the report. "To bridge the demand and supply gap, investments in skills training, equitable access for female and poor students, public funding mechanisms to develop market-relevant skills and an effective regulatory and accountability framework are needed."