Bulls and Bears Clash over Health of Asian Economy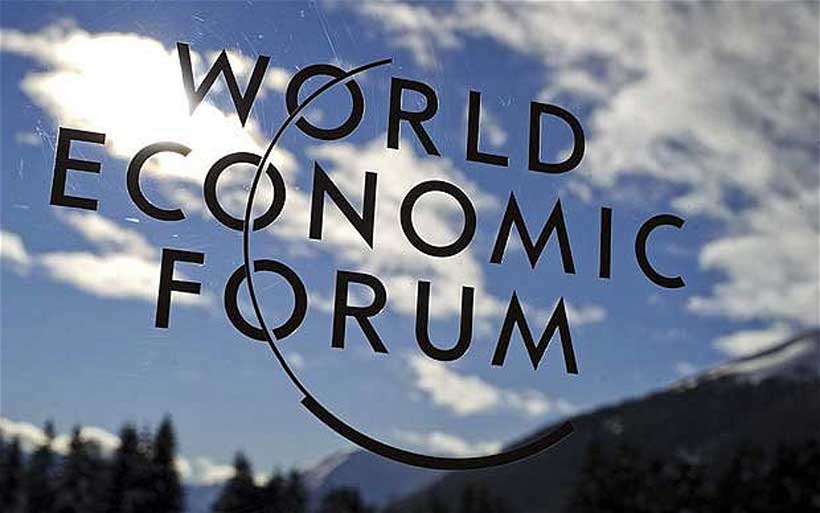 Despite the US-China trade war truce, and the collective sigh of temporary relief it engendered, projections indicate slower global economic growth this year, and there is great uncertainty for the future.
"Truce does not mean progress," warned Jin Keyu, Professor of Economics at the London School of Economics and Political Science, in a debate at the World Economic Forum's Annual Meeting of the New Champions.
Yet, a couched optimism prevailed among some panellists over the strength of China's continued economic growth.
Jeffrey Lu Minfang, Chief Executive Officer of the Mengniu Group, People's Republic of China, cited a combination of strong consumption, improved services and 5G technology that could grow China's GDP at a relatively high level, hitting national targets of over 6% annual growth.
"Local consumption is driving the economy," Lu stressed, while admitting that "in the service sector, there is a lot of room to improve productivity."
"The Chinese economy is shifting more into services," which boosts credit flow, said Zhu Wei, Senior Managing Director and Chairman, Greater China, at Accenture, People's Republic of China.
The make-up of China's GDP growth is more important than its size alone, reminded Paul Yang, Chief Executive Officer for Greater China at Kohlberg Kravis Roberts & Co. Fixed-asset formations such as real-estate, he said, are giving way to consumption and services led by a population of millennials larger than in the US and Europe combined.
"China is making a conscious effort to open up its markets," Yang added. "There will be more foreign investment into the country. And, on the outbound, more Chinese companies are … investing in foreign companies."
Even the trade war hides opportunity within danger for China. "The trade war is pushing China to strive for self-sufficiency and greater independence," said Jin. "And that's not bad for China, as it wants to enter a new phase of economic growth."
"China was slotting into the international system as it is," Jin clarified. "But, in the last 10 years since the [financial] crisis, there have been questions about whether the existing economic, monetary and financial architecture is a sound one, and this is an opportunity for China to reshape it."
Yet, the risk remains of stagflation – inflation combined with unemployment and stagnant demand – catalysed by the attempted bifurcation of tech supply chains and a new "tech cold war".
More than two-thirds of exporting companies in China are multinationals, and can weather the trade war for the time being, said Yang. "It is impossible surgery to bifurcate the supply chain into two separate camps," he highlighted, noting that global supply chains mean that goods increasingly do not come from a single origin country.
"Globalization is irreversible," he said. "You cannot go back to 50 years ago, to be a solely country business again."
The jury is out on the economic outlook for Asia, and the trade war seems likely to drag on much longer. "The current strategy seems to suggest there will be some time before this is completely resolved," said Jin.
Zhu expressed a more optimistic long-term line: "Trade tensions will still continue. But eventually, there will be equilibrium."
As Yang concluded: "The economy will find a way."
Child labour 'robs children of their future', scourge must end
Although child labour has decreased significantly over the last decade, one-in-ten children are still caught up in harmful work, the UN's labour agency said on Friday, kicking off a year-long bid to eradicate the practice.
"There is no place for child labour in society", said Guy Ryder, Director-General of the International Labour Organization (ILO). "It robs children of their future and keeps families in poverty."
Breaking down the stats
While the number has dropped from 246 million in 2000 to 152 million in 2016, ILO noted uneven progress across regions.
It pointed to some 72 million children working in Africa, which account for almost half of the world's total. This is followed by Asia and the Pacific, home to 62 million child labourers.
ILO highlighted that 70 per cent of these children work in agriculture – mainly in subsistence and commercial farming and livestock herding – and almost half in occupations or situations considered hazardous to their health and lives.
The COVID factor
Meanwhile, the COVID-19 pandemic has considerably exacerbated the situation by rendering everyone more vulnerable to exploitation, compounding poverty within defenseless populations and jeopardizing hard-fought gains in the fight against child labour.
Furthermore, school closures have pushed millions more children into the labour market, so they can contribute to the family income.
"With COVID-19 threatening to reverse years of progress, we need to deliver on promises now more than ever", said the ILO chief.
A year of action
On a positive note, ILO said that joint and decisive action can reverse this trend.
In collaboration with the Alliance 8.7 global partnership, ILO launched the International Year for the Elimination of Child Labour to encourage legislative and practical actions to eradicate child labour worldwide.
Adopted by the General Assembly in 2019, the year aims to urge governments to work towards achieving Target 8.7  of the Sustainable Development Goals  (SDGs).
Target 8.7 calls for immediate measures to end forced labour, modern slavery and human trafficking while also eliminating the worst forms of child labour, including use of child soldiers, and by 2025 ending child labour in all its forms.
The 12-month campaign will also prepare the ground for the fifth Global Conference on Child Labour (VGC) in 2022, which will welcome additional commitments towards ending child labour in all its forms by 2025, and forced labour, human trafficking and modern slavery by 2030.
"This International Year is an opportunity for governments to step up and achieve Target 8.7 of the Sustainable Development Goals by taking concrete actions to eliminate child labour for good".
IRENA's World Energy Transition Day Kick-Starts Crucial Assembly Meeting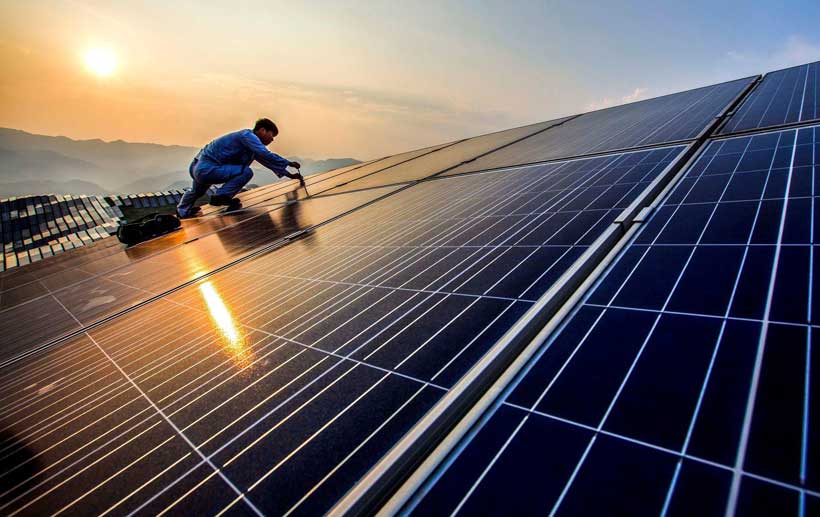 The International Renewable Energy Agency's (IRENA) Eleventh Assembly started today (Monday) and takes place virtually setting the course for a critical year of global commitments to low-carbon development. With the postponed COP26 set to take place later this year, 2021 is seen as an important moment for countries to raise climate mitigation ambition including renewable energy deployment, to align economic recovery efforts with the goals of the Paris Agreement.
"The COVID-19 pandemic defined 2020," said Francesco La Camera, IRENA Director-General. "However, as countries look to recover from the devastating impacts of the pandemic and build back in a way that is more resilient, just and sustainable, we can define this year as the moment we placed the energy transition at the heart of global policy and investment decision making."
The opening day of the Assembly, marked as World Energy Transition Day, sets the direction for four days of high-level discussions on net-zero policies, national energy planning, renewable energy investment and the energy-healthcare nexus, from January 18-21. Close to 2000 high level attendees including Heads of State, Ministers, energy decision makers, multilateral organisations, international stakeholders, and private sector actors will engage in Assembly meetings under the overarching theme of 'COVID19 – Energy Transition'.
United Nations Secretary General, António Guterres, told Ministers and global leaders at the Assembly: "The trillions of dollars needed for recovery from the pandemic must be simultaneously used to move our economies towards net-zero emissions. We must build a global coalition to achieve carbon neutrality by 2050. Renewable technologies are the first choice for decarbonization strategies."
Teresa Ribera, Deputy Prime Minister of the Government of Spain and Minister of Ecological Transition and Demographic Challenge, is the President of the Assembly.
"We are all well aware of the pressing need to change gears towards a sustainable energy future: with over 70% of GHG emissions coming from this sector, the energy transition plays a key role in managing the global climate emergency," said H.E. Teresa Ribera. "Developing countries, economies in transition and highly industrialised countries all have huge opportunities in the decarbonisation of their development pathways: energy access and security, sound economic growth, industry modernisation, job creation.
"To us all, IRENA has become a lighthouse in the energy revolution we need," she added. "Promoting innovation and widespread adoption of renewables and energy efficiency technologies and encouraging Governments to accelerate the transition. Spain is proud to align with IRENA's endeavours and I will be honoured to take the lead of its 11th Assembly in 2021."
Assembly sessions on the 18th, 19th and 20th include a high-level panel on energy transformation for a sustainable post-COVID recovery, followed by four ministerial discussions covering the topics of national energy planning and implementation, scaling up of renewable energy financing, the pathway to carbon neutrality and the role of the energy transition in energising healthcare.
Additionally, conclusions from preliminary stakeholder meetings that took place on the 13th and 14th of January, including IRENA's Legislators Forum, Public-Private Dialogue and the IRENA Youth Forum, will be reported back to the Assembly. The Assembly, which takes place at the start of Abu Dhabi Sustainability Week (ADSW), is being live-streamed on the IRENA website.
"IRENA's global mandate offers us a unique opportunity to convene global leaders, promote knowledge sharing and create the partnerships needed to advance low-carbon development and realise the immediate and long-term benefits of the transition," continued La Camera. "The Assembly is at the heart of these efforts."
World Leaders to Meet During Davos Agenda in a Crucial Year to Rebuild Trust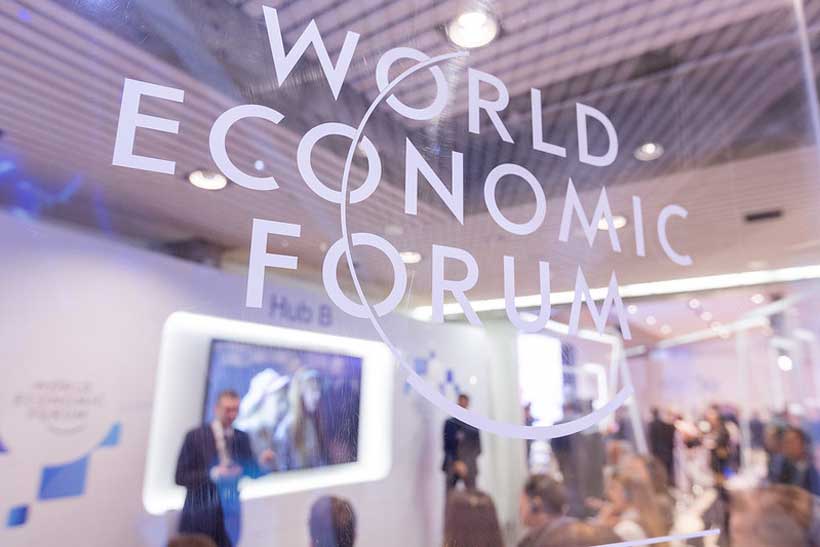 The World Economic Forum Davos Agenda, taking place virtually on 25-29 January, will bring together the foremost leaders of the world to address the new global situation. Heads of state and government, chief executives and leaders from civil society will convene under the theme: A Crucial Year to Rebuild Trust.
The meeting will focus on creating impact, rebuilding trust and shaping the policies and partnerships needed in 2021.
"In the context of the COVID-19 pandemic, the need to reset priorities and the urgency to reform systems have been growing stronger around the world," said Klaus Schwab, Founder and Executive Chairman of the World Economic Forum. "Rebuilding trust and increasing global cooperation are crucial to fostering innovative and bold solutions to stem the pandemic and drive a robust recovery. This unique meeting will be an opportunity for leaders to outline their vision and address the most important issues of our time, such as the need to accelerate job creation and to protect the environment."
The COVID-19 pandemic has demonstrated that no institution or individual alone can address the economic, environmental, social and technological challenges of our complex, interdependent world. The pandemic has accelerated systemic changes that were apparent before its inception. The fault lines that emerged in 2020 now appear as critical crossroads in 2021. The Davos Agenda will help leaders choose innovative and bold solutions to stem the pandemic and drive a robust recovery over the next year.
The five programme themes are:
1. Designing cohesive, sustainable, resilient economic systems (25 January)
2. Driving responsible industry transformation and growth (26 January)
3. Enhancing stewardship of the global commons (27 January)
4. Harnessing the technologies of the Fourth Industrial Revolution (28 January)
5. Advancing global and regional cooperation (29 January)
Special addresses from G20 heads of state and government and international organizations will provide crucial insights into a range of important issues in the year ahead. Participants will hear first-hand how these public figures will demonstrate leadership and drive action in areas such as the environment, jobs, and advances in innovation brought by the Fourth Industrial Revolution.
Heads of state and government include:
Xi Jinping, President of the People's Republic of China; Narendra Modi, Prime Minister of India; Yoshihide Suga, Prime Minister of Japan; Emmanuel Macron, President of France; Angela Merkel, Federal Chancellor of Germany; Ursula von der Leyen, President of the European Commission; Giuseppe Conte, Prime Minister of Italy; Moon Jae-in, President of the Republic of Korea; Alberto Fernández, President of Argentina; Cyril Ramaphosa, President of South Africa; Pedro Sánchez, Prime Minister of Spain; Guy Parmelin, President of the Swiss Confederation and Federal Councillor for Economic Affairs, Education and Research; Ivan Duque,President of Colombia; Carlos Alvarado Quesada, President of Costa Rica; Nana Addo Dankwa Akufo-Addo,President of the Republic of Ghana; Kyriakos Mitsotakis, Prime Minister of Greece; Benjamin Netanyahu, Prime Minister of Israel; Abdullah II ibn Al Hussein, King of the Hashemite Kingdom of Jordan; Paul Kagame, President of Rwanda; Lee Hsien Loong, Prime Minister of Singapore, the host of the World Economic Forum Special Annual Meeting 2021.
Other world leaders are expected to confirm.
Leaders from international organizations, government agencies and central banks include:
António Guterres, Secretary-General, United Nations (UN); Tedros Adhanom Ghebreyesus, Director-General, World Health Organization (WHO); Kristalina Georgieva, Managing Director, International Monetary Fund (IMF); Amina Mohammed, Deputy Secretary-General, United Nations (UN); Achim Steiner, Administrator, United Nations Development Programme (UNDP); Phumzile Mlambo-Ngcuka, Undersecretary-General and Executive Director, United Nations Entity for Gender Equality and the Empowerment of Women (UN WOMEN); Dongyu Qu,Director-General, Food and Agriculture Organization of the United Nations (FAO); Inger Andersen, Executive Director, United Nations Environment Programme (UNEP); Henrietta Fore, Executive Director, United Nations Children's Fund (UNICEF); David Beasley, Executive Director, United Nations World Food Programme (WFP); Fang Liu, Secretary-General, International Civil Aviation Organization (ICAO); Anthony Fauci, Director, National Institute of Allergy and Infectious Diseases, National Institutes of Health, USA; Angel Gurría, Secretary-General, Organisation for Economic Co-operation and Development (OECD); Mauricio Claver-Carone, President, Inter-American Development Bank (IDB); Guy Ryder, Director-General, International Labour Organization (ILO); Jürgen Stock, Secretary-General, International Criminal Police Organization (INTERPOL); Fatih Birol, Executive Director, International Energy Agency (IEA); Peter Maurer, President of the International Committee of the Red Cross; Rebecca Fatima Sta Maria, Executive Director, APEC Secretariat (Asia-Pacific Economic Cooperation).
Christine Lagarde, President, European Central Bank; François Villeroy de Galhau, Governor of the Central Bank of France; Andrew Bailey, Governor of the Bank of England.
The private sector will be represented by more than 1,000 leaders from the Forum's member and partner organizations. Seven of the top ten companies by market capitalization are engaged year-round with the Forum and many will participate in The Davos Agenda week. As a working meeting to advance ongoing project work, more than 500 chief executives and chairpersons will take part in sessions throughout the week.
Leaders from civil society are a critical voice in shaping the agenda. Those taking part in the meeting include:
Seth Berkley, Chief Executive Officer, Gavi, the Vaccine Alliance; Gabriela Bucher, Executive Director, Oxfam International; Sharan Burrow, General Secretary, International Trade Union Confederation (ITUC); Hindou Oumarou Ibrahim, President, Association for Indigenous Women and Peoples of Chad (AFPAT); Marco Lambertini, Director-General, WWF International; Laura Liswood, Secretary-General, Council of Women World Leaders; Delia Ferreira Rubio, Chair, Transparency International; Peter Sands, Executive Director, Global Fund to Fight AIDS, Tuberculosis and Malaria (GF).
Drawn from over 10,000 civic-minded young leaders, members of the World Economic Forum's Global Shapers, Young Global Leaders, Technology Pioneers and Social Entrepreneurs communities will bring unique perspectives to The Davos Agenda.
Flagship reports, initiatives, and the latest book on Stakeholder Capitalism
On January 25, Professor Schwab will release his latest book, titled "Stakeholder Capitalism: A Global Economy that Works for Progress, People and Planet." It explores how societies can build the future post-COVID, and builds on the Forum's 50-year-old advocacy of the stakeholder approach.
The World Economic Forum will release its Global Risks Report 2021 on 19 January. The flagship report is an important marker for prioritizing action in public and private sectors in the year ahead.
The Davos Agenda will also mark the launch of several World Economic Forum initiatives to accelerate the race to net-zero emissions, to champion new standards for racial justice, to ensure artificial intelligence is developed ethically and in the global public interest and to close the digital divide. More details on these initiatives and others will be disclosed at the meeting.
Opening Event and Crystal Awards
The meeting will be preceded by the Opening Event, available on YouTube on Sunday 24 January at 19.00 CET, featuring a welcome from Klaus Schwab and a special address by Guy Parmelin, President of the Swiss Confederation, just before the 27th Crystal Awards hosted by Hilde Schwab, Chairperson and Co-founder, Schwab Foundation for Social Entrepreneurship, and the photographer Platon.
The awards will be followed by the world premiere of "See Me: A Global Concert." The official programme of The Davos Agenda will begin on 25 January.