Bulgaria strengthens its co-operation with the OECD via an Action Plan
As part of Bulgaria's efforts to deepen and structure its co-operation with the OECD and contribute to the country's public policy and reform agenda, Bulgaria's Prime Minister Boyko Borissov has presented an Action Plan to OECD Secretary-General Angel Gurría.
Bulgaria's OECD Action Plan opens the path for greater engagement with a range of OECD bodies and identifies a number of policy areas where OECD experts will interact with Bulgarian officials to strengthen public policy and the drive for successful reforms.
Prime Minister Borissov delivered the Action Plan during a bilateral meeting with Mr Gurría in Poznan, Poland, in the margins of the 4-5 July Western Balkan Summit of the Berlin Process.
"The activities outlined in the Action Plan will give Bulgaria access to key information and recommendations to develop and strengthen its reform agenda in favour of strong, inclusive and sustainable growth," said OECD Secretary-General Angel Gurría. "It is Bulgaria's plan, based on Bulgaria's priorities. We are committed to leveraging OECD expertise and sharing best practices to help Bulgaria advance its reform agenda and move closer to the standards of the OECD."
The Action Plan consists of 21 policy areas that will support Bulgaria's key reform priorities in: economic policy, investment, financial affairs, fiscal affairs, budgeting and public expenditures, corporate governance and state-owned enterprises (SOEs), science and innovation, education, digital economy, consumer policy, trade, development, tourism policies for sustainable and inclusive growth, agriculture, the fight against corruption, employment and social entrepreneurship, environment and climate change, statistics, public management and regional development, health and competition.
During the implementation of the Action Plan, the OECD will conduct a number of policy reviews in various areas of the Bulgarian economy, to provide specific recommendations drawing on OECD best practices. This will include for instance an OECD Economic Survey of Bulgaria, a Public Governance Review and an Investment Policy Review. In addition, Bulgaria intends to adopt and implement several international standards, including the OECD Codes of Liberalisation of Capital Movements and of Current Invisible Operations, while enhancing its participation in OECD committees on corporate governance, digital economy policy and public governance, amongst other.
Independent panel finds critical early failings in COVID-19 response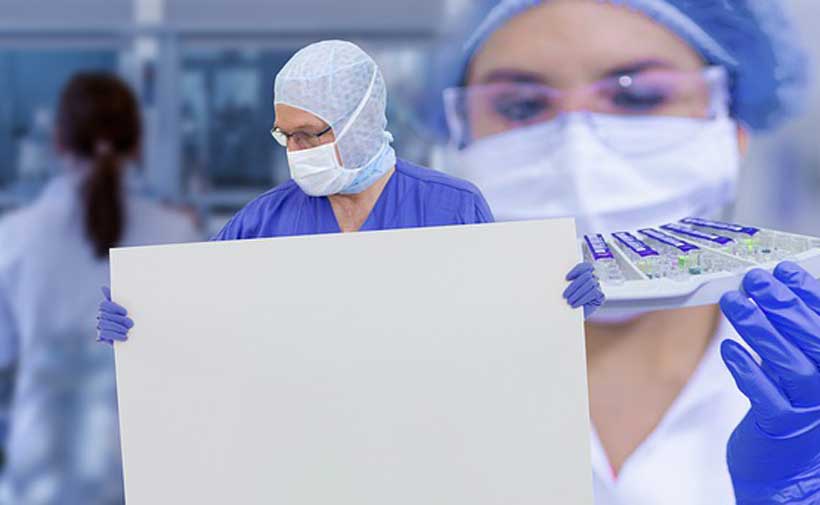 The global system for pandemic alert and response is "not fit for purpose", highlighting the need for a new framework in the wake of COVID-19, experts appointed by the World Health Organization (WHO) said in an interim report presented on Tuesday.
The Independent Panel for Pandemic Preparedness and Response found critical elements to be "slow, cumbersome and indecisive" in an era when information about new disease outbreaks is being transmitted faster than countries can formally report on them.
"When there is a potential health threat, countries and the World Health Organization must further use the 21st century digital tools at their disposal to keep pace with news that spreads instantly on social media and infectious pathogens that spread rapidly through travel", said Helen Clark, former Prime Minister of New Zealand and co-chair of the panel.
"Detection and alert may have been speedy by the standards of earlier novel pathogens, but viruses move in minutes and hours, rather than in days and weeks."
'Lost opportunities' at the outset
The Independent Panel was established to review lessons learned from international response to COVID-19, which first emerged in Wuhan, China, in December 2019. Nearly 94 million confirmed cases and more than two million deaths have been reported globally as of Tuesday.
The panel's second progress report said countries were slow to respond to the new coronavirus disease, noting "there were lost opportunities to apply basic public health measures at the earliest opportunity".
Although WHO declared on 30 January 2020 that COVID-19 was a Public Health Emergency of International Concern (PHEIC), the panel found many countries took minimal action to prevent spread both within and beyond their borders.
"What is clear to the Panel is that public health measures could have been applied more forcefully by local and national health authorities in China in January", the report said.
"It is also clear to the Panel that there was evidence of cases in a number of countries by the end of January 2020. Public health containment measures should have been implemented immediately in any country with a likely case. They were not."
The report also outlined critical shortcomings at each phase of response, including failure to prepare for a pandemic despite years of warning.
"The sheer toll of this epidemic is prima facie evidence that the world was not prepared for an infectious disease outbreak with global pandemic potential, despite the numerous warnings issued that such an event was probable", it said.
Deepening inequalities
Pandemic response has also deepened inequalities, according to the panel, with inequitable access to COVID-19 vaccines a glaring example as rollout has favoured wealthy nations.
"A world where high-income countries receive universal coverage while low-income countries are expected to accept only 20 per cent in the foreseeable future is on the wrong footing – both for justice and for pandemic control. This failure must be remedied", said the panel's co chair, Ellen Johnson Sirleaf, former President of Liberia.
The report further highlighted the need to strengthen the UN's health agency.
"The WHO is expected to validate reports of disease outbreaks for their pandemic potential and, deploy support and containment resources, but its powers and funding to carry out its functions are limited", Ms. Sirleaf said. "This is a question of resources, tools, access, and authority."
Countries are also urged to ensure testing, contact tracing and other public health measures to reduce virus spread, are being implemented, in efforts to save lives, particularly as more infectious virus variants emerge.
The Independent Panel began its review last September and will present a report to the World Health Assembly, the decision-making body of WHO, in May.
Child labour 'robs children of their future', scourge must end
Although child labour has decreased significantly over the last decade, one-in-ten children are still caught up in harmful work, the UN's labour agency said on Friday, kicking off a year-long bid to eradicate the practice.
"There is no place for child labour in society", said Guy Ryder, Director-General of the International Labour Organization (ILO). "It robs children of their future and keeps families in poverty."
Breaking down the stats
While the number has dropped from 246 million in 2000 to 152 million in 2016, ILO noted uneven progress across regions.
It pointed to some 72 million children working in Africa, which account for almost half of the world's total. This is followed by Asia and the Pacific, home to 62 million child labourers.
ILO highlighted that 70 per cent of these children work in agriculture – mainly in subsistence and commercial farming and livestock herding – and almost half in occupations or situations considered hazardous to their health and lives.
The COVID factor
Meanwhile, the COVID-19 pandemic has considerably exacerbated the situation by rendering everyone more vulnerable to exploitation, compounding poverty within defenseless populations and jeopardizing hard-fought gains in the fight against child labour.
Furthermore, school closures have pushed millions more children into the labour market, so they can contribute to the family income.
"With COVID-19 threatening to reverse years of progress, we need to deliver on promises now more than ever", said the ILO chief.
A year of action
On a positive note, ILO said that joint and decisive action can reverse this trend.
In collaboration with the Alliance 8.7 global partnership, ILO launched the International Year for the Elimination of Child Labour to encourage legislative and practical actions to eradicate child labour worldwide.
Adopted by the General Assembly in 2019, the year aims to urge governments to work towards achieving Target 8.7  of the Sustainable Development Goals  (SDGs).
Target 8.7 calls for immediate measures to end forced labour, modern slavery and human trafficking while also eliminating the worst forms of child labour, including use of child soldiers, and by 2025 ending child labour in all its forms.
The 12-month campaign will also prepare the ground for the fifth Global Conference on Child Labour (VGC) in 2022, which will welcome additional commitments towards ending child labour in all its forms by 2025, and forced labour, human trafficking and modern slavery by 2030.
"This International Year is an opportunity for governments to step up and achieve Target 8.7 of the Sustainable Development Goals by taking concrete actions to eliminate child labour for good".
IRENA's World Energy Transition Day Kick-Starts Crucial Assembly Meeting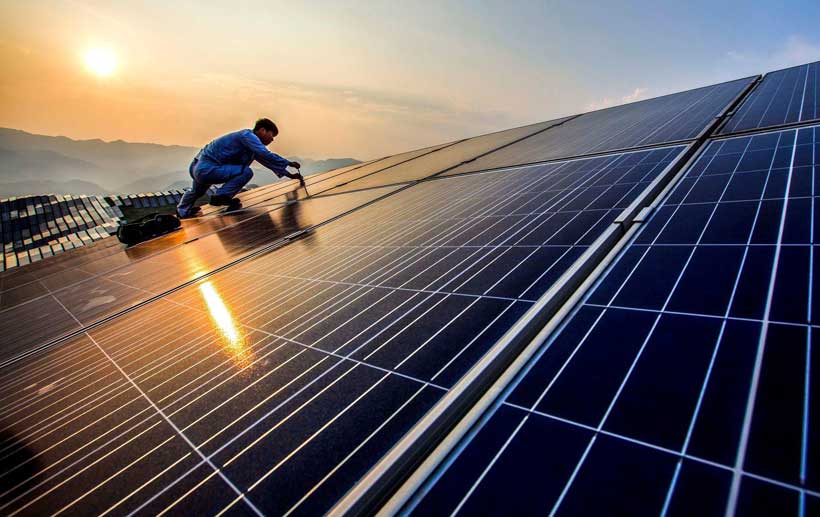 The International Renewable Energy Agency's (IRENA) Eleventh Assembly started today (Monday) and takes place virtually setting the course for a critical year of global commitments to low-carbon development. With the postponed COP26 set to take place later this year, 2021 is seen as an important moment for countries to raise climate mitigation ambition including renewable energy deployment, to align economic recovery efforts with the goals of the Paris Agreement.
"The COVID-19 pandemic defined 2020," said Francesco La Camera, IRENA Director-General. "However, as countries look to recover from the devastating impacts of the pandemic and build back in a way that is more resilient, just and sustainable, we can define this year as the moment we placed the energy transition at the heart of global policy and investment decision making."
The opening day of the Assembly, marked as World Energy Transition Day, sets the direction for four days of high-level discussions on net-zero policies, national energy planning, renewable energy investment and the energy-healthcare nexus, from January 18-21. Close to 2000 high level attendees including Heads of State, Ministers, energy decision makers, multilateral organisations, international stakeholders, and private sector actors will engage in Assembly meetings under the overarching theme of 'COVID19 – Energy Transition'.
United Nations Secretary General, António Guterres, told Ministers and global leaders at the Assembly: "The trillions of dollars needed for recovery from the pandemic must be simultaneously used to move our economies towards net-zero emissions. We must build a global coalition to achieve carbon neutrality by 2050. Renewable technologies are the first choice for decarbonization strategies."
Teresa Ribera, Deputy Prime Minister of the Government of Spain and Minister of Ecological Transition and Demographic Challenge, is the President of the Assembly.
"We are all well aware of the pressing need to change gears towards a sustainable energy future: with over 70% of GHG emissions coming from this sector, the energy transition plays a key role in managing the global climate emergency," said H.E. Teresa Ribera. "Developing countries, economies in transition and highly industrialised countries all have huge opportunities in the decarbonisation of their development pathways: energy access and security, sound economic growth, industry modernisation, job creation.
"To us all, IRENA has become a lighthouse in the energy revolution we need," she added. "Promoting innovation and widespread adoption of renewables and energy efficiency technologies and encouraging Governments to accelerate the transition. Spain is proud to align with IRENA's endeavours and I will be honoured to take the lead of its 11th Assembly in 2021."
Assembly sessions on the 18th, 19th and 20th include a high-level panel on energy transformation for a sustainable post-COVID recovery, followed by four ministerial discussions covering the topics of national energy planning and implementation, scaling up of renewable energy financing, the pathway to carbon neutrality and the role of the energy transition in energising healthcare.
Additionally, conclusions from preliminary stakeholder meetings that took place on the 13th and 14th of January, including IRENA's Legislators Forum, Public-Private Dialogue and the IRENA Youth Forum, will be reported back to the Assembly. The Assembly, which takes place at the start of Abu Dhabi Sustainability Week (ADSW), is being live-streamed on the IRENA website.
"IRENA's global mandate offers us a unique opportunity to convene global leaders, promote knowledge sharing and create the partnerships needed to advance low-carbon development and realise the immediate and long-term benefits of the transition," continued La Camera. "The Assembly is at the heart of these efforts."