Why does Ukraine fret so much about Russia's return to PACE?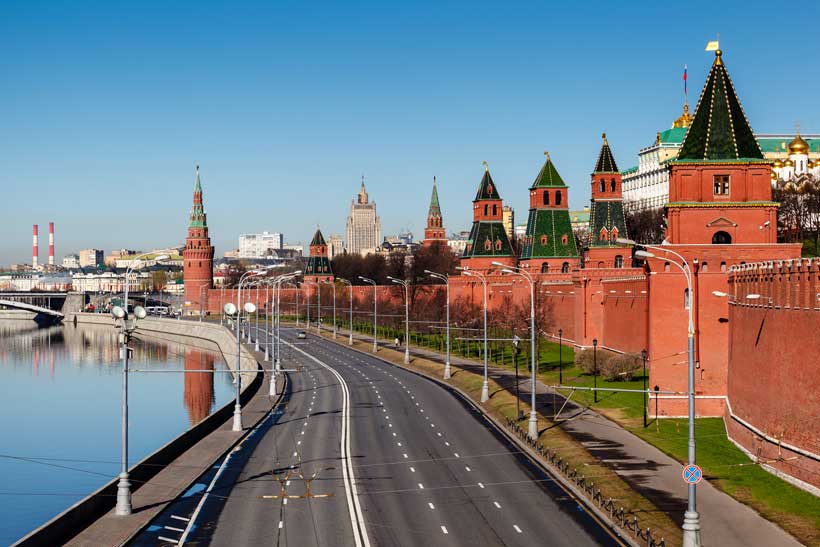 Ukrainian politicians and experts blame PACE's decision to restore the Russian delegation's voting rights on President Volodymyr Zelensky and his administration, and also on the leadership of the Council of Europe for allegedly wanting to ensure the resumption of Russia's annual contribution of 30 million euros to the Council's budget. They also foul France and Germany for striking a deal with Moscow, which they describe as "a shame not only for Ukraine, but primarily for European values."
Kiev believes that there is only one right way to go, and that is an anti-Russian, nationalistic, dependent and provocative one, coupled with additional sanctions against Moscow. This stance was rejected by 118 PACE delegates from Azerbaijan, France, Spain, Italy, Norway, Austria, Slovakia, Portugal, Serbia and Turkey, with 62 delegates from Ukraine and Georgia, and the majority of delegates from Poland, Lithuania, Latvia, Estonia, Britain and Sweden voting for it, and 10 delegates abstaining.
Simultaneously, Ukrainian politicians and media representatives tried to ignore a statement by their Foreign Minister Pavlo Klimkin, who said that the decision to return the Russian delegation to PACE was taken before (!) the presidential elections in Ukraine. He said that this had been brewing for some time, and would have been made regardless of the political situation in the country.
"It is not an issue of a distribution of responsibility, which, by the way, I don't exempt myself from. It's not about Poroshenko, Zelensky or somebody else either. This is a common problem, which we should be working together to address. In view of the ongoing election campaign, I fully understand the need for people to go on air and social networks, but it is really a matter of honesty and readiness to face the challenges as they are."
Well, a surprise sign of political sobriety on Klimkin's part, and a very inconvenient interpretation of the event for Kiev.
The prominent Ukrainian political analyst Vitaly Portnikov paints a rather gloomy picture of where things could go from now.
"What we are dealing with is a banal political special operation, primarily aimed at the resumption of full-fledged cooperation between the West and the Kremlin. It is by no means coincidental that this special operation was set in motion during the presidential election campaign in Ukraine, because its masterminds were eager to show just how sick and tired the Ukrainians were of the conflict, how much they wanted to "end all this shooting" and reconcile with Russia. Therefore, the West would subsequently change its tack and help implement popular aspirations so clearly expressed during the Ukrainian elections by making its own compromises with Russia. In the next stage of this special operation, US President Donald Trump would meet with his Russian counterpart, Vladimir Putin, in Osaka to seal the fate of the post-Soviet countries, agree joint efforts to "deoligarchize" them and create effective institutions there. The next stage would be to discredit Ukraine as a country run by oligarchs using a weak and dependent president and a controlled parliament of rascals to accomplish their goals. This, in turn, would help bring about a regime change in Ukraine, force out the oligarchs and bring to power a Moldova-style coalition working under Moscow's control and imitating mutual understanding with the West."
What is interesting here is that Ukrainian experts started talking about such scenarios only after Russia's return to PACE. It seems that this fact alone proved enough to spoil the mood of Ukrainian politicians and experts, who now paint a grim picture of their country's future. They are aware of a problem, but they have no idea how to deal with it. Ukraine has no desire to change, even though it understands full well that in its present state it is increasingly losing its appeal to Europe. Given the hysterical state of mind of the country's political elite, the situation there is very alarming and dangerously fraught with the darkest possible scenario.
With Russia now back in PACE, Ukraine is in a state of shock, dreading the possible lifting of anti-Russian sanctions. Ukrainian ex-President Petro Poroshenko described Russia's return to PACE as the first step towards lifting the sanctions, "a powerful challenge to Ukraine," "the first serious diplomatic blow that Ukraine received in the last five years," and also "a blow to fundamental European values, when a price has been chosen between values and price." He also vowed to fight the spread of "the virus of forgiveness of Russia for the annexation of Crimea and the occupation of Donbass." Poroshenko's statements reflected his relief and hidden joy that Russia's return to PACE did not happen on his watch, because otherwise a political defeat at home would have been compounded by a foreign policy debacle.
Ukraine's current president, Volodymyr Zelensky, is equally "disappointed" by the Russian delegation's return to PACE, despite all his efforts to prevent that happening.
"Last week I personally discussed this issue with the President of France and the Federal Chancellor of Germany. I tried to convince Mr. Macron and Mrs. Merkel that the Russian delegation's return to PACE is possible only after Moscow has met the fundamental requirements put forward by the Parliamentary Assembly. It is a pity that our European partners did not hear us and acted differently."
The young Ukrainian president was thus taught a lesson in Realpolitik where state interests always come before declarations, ideology or the spirit of the times.
Ukraine may find itself in the "gray zone" of European politics. Kiev can blame this on a compliant Europe or the "cunning Putin." Or it could adequately assess its own foreign and domestic policy, which threatens to push it back to the very "gray zone" of world and European politics, which Kiev believes it emerged from thanks to the "revolution of dignity." Later, however, Ukraine took a step back unleashing a civil conflict in the south-east.
The Minsk process and the Normandy format were meant to pull Ukraine out of the "gray zone," to create the impression of a certain normalcy amid an ongoing civil conflict and the emergence of the Donetsk and Luhansk People's Republics. A sort of political schizophrenia grown on an anti-Russian soil…
What came as the first blow to Kiev, however, was not Russia's return to PACE, but rather the fall from power of the Moldovan oligarch Vladimir Plakhotnyuk. For Kiev this is something more than just a precedent, it is the specter of a "big deal," which came about so unexpectedly and translated into an agreement struck by political rivals in Moldova. This is something Kiev fears most, a future where, with Russian gas flows diverted elsewhere, the Ukrainian gas transportation system will turn into a pile of scrap metal, where nationalistic rhetoric will be increasingly criticized in the world and international demands for the implementation of the Minsk accords will likewise increase.
The situation for Ukraine is very serious indeed: Moscow and Washington can act as one in Moldova, and Europe, interested in joint energy projects and economic relations with Russia, and facing strong US pressure on energy issues (regarding the construction of Nord Stream-2) is looking for ways to normalize relations with Moscow.
From our partner International Affairs
Latvia risks to turn to a ghost state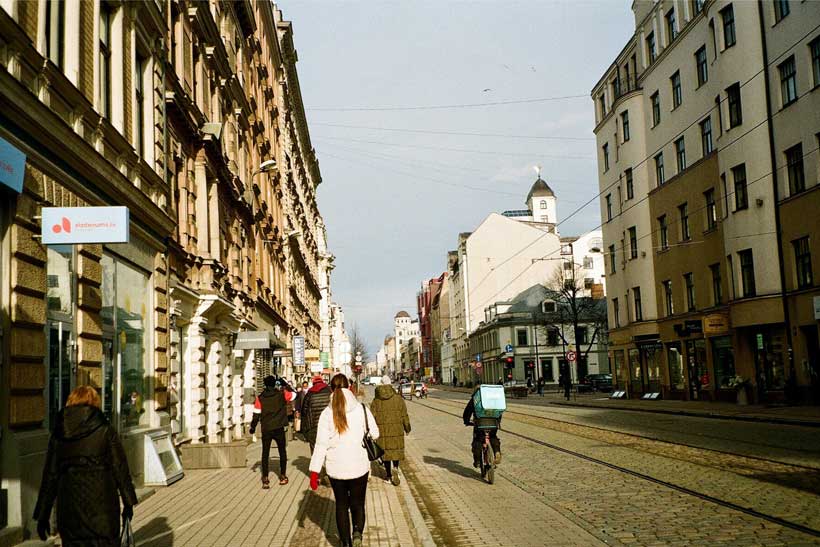 Latvia 2020 population was estimated at 1,886,198 people at mid year according to UN data.
At the beginning of 2022 population of Latvia accounted for 1 million 876 thousand people, which is 17.5 thousand people fewer than a year ago.
The current population of Latvia is 1,826,608 as of May 17, 2023, based on Worldometer elaboration of the latest United Nations data.
For many years Latvia has suffered from a so-called "brain drain", a phenomena when young highly trained and qualified people emigrate from the country. Since Latvia became a member of European Union and Schengen Area and when working in other countries became especially easy, the human capital flight from the country has intensified and reached high figures, when Latvia lost many residents due to emigration.
The number of young people continues to has decline sharply. At the beginning of 2022, there were 234,500 boys and girls aged 13 to 25 living in the country. This is 12.5% of all residents. Behind the reduction of this group is not only a decrease in the birth rate, falling living standards but also emigration. The young and talented people prefer not to stay here.
One new reason for youth to leave the country has appeared this year. Latvia reintroduces compulsory military service. The decision was made by the country's parliament on April 5. Latvia has not had compulsory military service since 2007 when it was abolished.
From 2024 onward, the number of conscripts will increase. The plan is to call up 7,500 Latvians every year, starting in 2028. This will increase the size of the army from over 22,000 soldiers to 50,000, including territorial defense and reserves.
The Baltic nation feels threatened due to the war in Ukraine. But, new public surveys show that many young men are not convinced that compulsory military service is the right reaction. Only a small share of people back compulsory military service.
Young men are known for their rebellious ways. So, it's hardly surprising that the Latvian government's recent decision to reintroduce compulsory military service has not gone down particularly well with them.
Far fewer people wanted to become professional soldiers. There have not been any national opinion polls conducted on the topic recently. But a study in May 2022 found that more than 40% of Latvians opposed it. According to Maris Andzans, a professor at Riga Stradins University, who wrote in a February briefing for the Washington-based Center for European Policy Analysis, support was lower among younger respondents, with only 34% in the 18-24 age group supportive of the idea.
In Latvia, there is also another segment of the population that doesn't like the idea of military service. Some members of the country's Russian-speaking minority are skeptical about what they perceive as the country's pro-Western course. Russian-speakers make up about a quarter of Latvia's 1.9 million-strong population. Joining the Latvian army to "fight against your own people" is not something they wanted to do. So many are planning to leave. So, a phenomena of "men drain" when young highly trained and qualified people emigrate from the country because of unwillingness to serve.
Russia and Georgia Working Towards Improving Bilateral Relations
Russian President Vladimir Putin's latest decree to review the visa regime for Georgian citizens and relaunching Tbilisi-Moscow flights between the two capitals starting May 15, has sparked antagonism among members of the European Union. Putin signed the decree waiving the visa requirement for Georgian citizens. In another decree, the president canceled the ban for Russian air carriers to perform flights to Georgia and on selling tours to the country.
According to the document, "from May 15, 2023, citizens of Georgia may enter the Russian Federation and leave the Russian Federation without visas, on the basis of valid identity documents." In addition, a decree was issued to lift restrictions on flights to Georgia, which have been in force since July 2019.
Georgian President Salome Zourabichvili branded these decisions as provocative, while Georgian Foreign Minister Ilia Darchiashvili said that he welcomed the visa-free travel and direct flights. Russia introduced visas for Georgians in 2000. Georgia waived the visa requirement for Russians in 2012.
According to several media reports, the United States and the European Union have warned Tbilisi about the risks of sanctions in the event of the resumption of air traffic with Russia. Both Russia and Georgia have had cross-haired relations down the years. Diplomatic ties between the two countries were severed by Tbilisi in 2008 after Russia recognized the independence of Abkhazia and South Ossetia.
Georgia, like any other former Soviet republics, to some extent have reservations on their political relations with Russia. In a number of post-Soviet republics prefer dealing with the United States and the European Union. Russian authorities are aware of these facts and trends, while policies are still considered or seen as hard and dominating.
Addressing the third Central Asian Conference of the Valdai Discussion Club on May 16, Russian Deputy Foreign Minister Mikhail Galuzin said that some Central Asian countries and the former Soviet republics are showing little appetite for risk and, there also signs that may join sanctions against Russia.
However, he warned that any artificial severance of ties with Russia may cause more damage than the costs of any secondary sanctions. The senior Russian diplomat emphasized that Russia is seeking to consistently intensify its strategic partnership with these countries across the region. With with the bulk of them experiencing economic transformations, more foreign investments are trickling in from the United States and European.
Despite that, Georgian Prime Minister Irakli Garibashvili expressed hope that European partners would understand the importance of the decision to carry on trading with Russia because trade is among the broad interest of and the proximity as a factor for Georgia.
Georgian Airways launches its Tbilisi-Moscow flights starting May 20, the Civil Aviation Agency has already issued a permit to Georgian Airways for flights, to be operated seven times a week, to Russia.
The Russian Transport Ministry said that after the restrictions are lifted, Russian airlines will also fly between Moscow and Tbilisi 7 times a week using domestic aircraft. Red Wings, whose fleet is comprised mainly of Russian SSJ100s, quickly announced they were ready to start flights to Georgia if they could receive the necessary permits. Three Russian airlines have applied for direct regular flights to three Georgian airports including Tbilisi, Kutaisi and Batumi.
Restoring flights between Georgia and Russia in 2023 could bring $300 to $400 million in additional revenue for the Georgian tourism sector, Georgian Deputy Prime Minister and Economy Minister Levan Davitashvili said at a briefing after a government meeting held May 15.
Davitashvili noted the successes achieved in the tourism sector in the post-pandemic period and expressed hope that this year the flow of travelers from Russia will increase even more, as well as from other countries, in particular from neighboring Azerbaijan.
The Deputy Prime Minister stressed that it would not be "pragmatic" to turn down direct flights between Russia and Georgia. That the country's population would positively assess the efforts that the authorities are making to improve the country's economy. At the same time, Davitashvili stressed that the country's course towards joining the European Union remains unchanged.
After the Soviet Union collapsed, Russia's relations with former Soviet republics has remarkable difficulties due to several factors. Georgia, like all the former Soviet republics, has its political sentiments, viewpoints and approach towards Russia, which mounted 'special military operation' in Ukraine since February 2022, and has currently come under a series of stringent sanctions.
Russia, Ukraine to receive African Delegation for Potential Peace Plan
Local Russian and foreign media awash with the latest potential peace efforts, this time, from African leaders. Presumably this group of peace-makers, headed by South African President Cyril Ramaphosa, will demonstrate collective efforts at resolving the heightened political differences between Russia and its neighbouring Ukraine.
According official sources monitored by this author, the peace plan is backed by African leaders of Senegal, Uganda, Egypt, the Republic of the Congo and Zambia. Four of those six African countries – South Africa, Congo, Senegal and Uganda – abstained from a U.N. vote last year on condemning Russia's invasion. Zambia and Egypt voted in favour of the motion.
Zambia has historical ties with Russia. Uganda is a U.S. ally on regional security in East Africa, but Ugandan President Yoweri Museveni has spoken of his country's friendship with Russia and its neutral position in the war in Ukraine. Previously, the African Union, regional economic organizations have officially called for the adoption of diplomacy mechanisms and negotiations through which to end the crisis between Russia and Ukraine.
Last year in March, Senegalese President Macky Sall and the Chairperson of the African Union Commission, Moussa Faki Mahamat, held discussions on the main aspects of the special military operation and on the importance of humanitarian issues and suggested ending the conflict through diplomacy with Russian President Vladimir Putin.
In a phone conversation May 12, South African President Cyril Ramaphosa said Putin supported his idea of several African leaders participating in the Ukrainian settlement. The South African leader pointed out that the Ukrainian crisis negatively impacts Africa because it triggered growing food and fuel prices. "A group of African heads of states took the view that Africa does need to put forward an initiative, a peace initiative, that could help to contribute to the solution of that conflict," he added, according to report by Singapore's CABC radio station.
Ramaphosa said he spoke with Putin and Zelenskyy by phone over the weekend and they each agreed to host "an African leaders peace mission" in Moscow and Kyiv, respectively. "Principal to our discussions are efforts to find a peaceful resolution to the devastating conflict in the Ukraine," Ramaphosa was quoted in media reports.
According to Russian media, a group of African countries is in the process of coordinating the terms and timeframes of its visit to Moscow and Kiev in order to lay out their Ukrainian reconciliation initiative. It said further that "the modalities of the trip are being worked on with both countries. It's a group of African Heads of State."
It said the governments of Russia and Ukraine had agreed to receive an African delegation, whose goal is to find a peaceful solution to the Ukrainian conflict. Vladimir Putin and Vladimir Zelenskyy have given their consent to receive the African delegation in Moscow and Kiev.
Details of the plan have not been publicly released, although Ukraine's stated position for any peace deal is that all Russian troops must withdraw from its territory. But Ramaphosa said the United States and Britain had expressed "cautious" support for the plan and the U.N. Secretary General had also been briefed about the initiative.
Considered one of Moscow's closest allies on the continent, South Africa says it is impartial and has abstained from voting on U.N. resolutions on the war. Last week, it rejected claims by U.S. ambassador to South Africa that weapons were loaded onto a Russian vessel from a naval base in Cape Town in December. Reports said Ramaphosa had opened an inquiry into the allegation.
South Africa is preparing to attend the next Russia-Africa Summit in July 2023 in St. Petersburg. In August, it will host the next BRICS gathering in Durban. The BRICS group of nations are Brazil, Russia, India, China and South Africa. With BRICS as an example, China has attempted playing a crucial role in the conflict resolution between Russia and Ukraine.
China has been, so far, offering to mediate possible peace talks, an offer clouded by its show of political support for Moscow. Beijing released a proposed peace plan in February, and a Chinese envoy is preparing to visit Russia and Ukraine. But there appeared to be little chance of an imminent breakthrough to end the war since Ukraine and its Western allies largely dismissed the Beijing's proposal.
The Kremlin wants Kyiv to acknowledge Russia's annexation of the Crimean Peninsula and the Ukrainian provinces of Donetsk, Kherson, Luhansk and Zaporizhzhia, which most nations have denounced as illegal. Ukraine has rejected the demands and ruled out any talks with Russia until its troops pull back from all occupied territories. Ukraine is determined to recover all Russian-occupied areas.
Zelenskyy's 10-point peace plan also includes a tribunal to prosecute crimes of aggression, which would enable Russia to be held accountable for its invasion. Zelenskyy had private talks with Pope Francis at the Vatican on May 14, later saying he sought support for Ukraine's peace plan from the pontiff.
As a new world is awakening to the worsening situation, it is necessary that all countries must be guided by the principles of non-interference, respect for national sovereignty and territorial integrity. Due to its 'special military operation' that it started in February 2022, Russia is currently experiencing a raft of sanctions imposed by the United States and Canada, European Union, Japan, Australia, New Zealand and a host of other countries.