Why does Ukraine fret so much about Russia's return to PACE?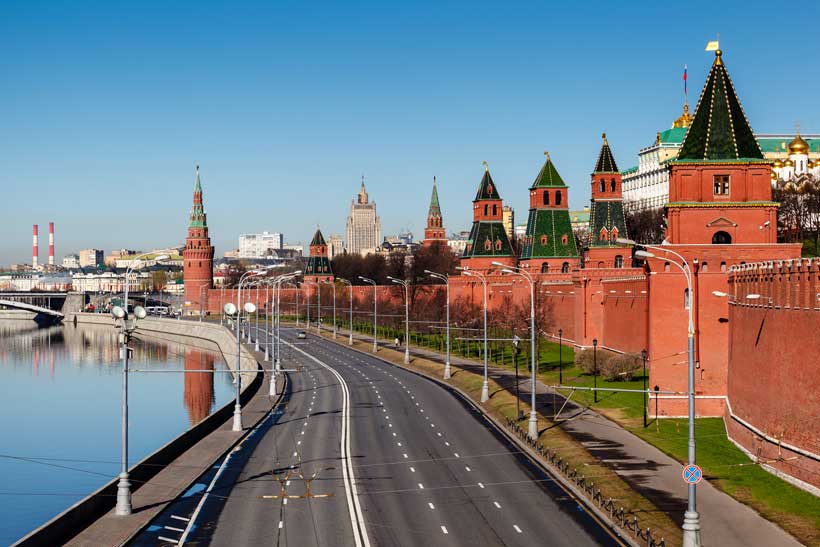 Ukrainian politicians and experts blame PACE's decision to restore the Russian delegation's voting rights on President Volodymyr Zelensky and his administration, and also on the leadership of the Council of Europe for allegedly wanting to ensure the resumption of Russia's annual contribution of 30 million euros to the Council's budget. They also foul France and Germany for striking a deal with Moscow, which they describe as "a shame not only for Ukraine, but primarily for European values."
Kiev believes that there is only one right way to go, and that is an anti-Russian, nationalistic, dependent and provocative one, coupled with additional sanctions against Moscow. This stance was rejected by 118 PACE delegates from Azerbaijan, France, Spain, Italy, Norway, Austria, Slovakia, Portugal, Serbia and Turkey, with 62 delegates from Ukraine and Georgia, and the majority of delegates from Poland, Lithuania, Latvia, Estonia, Britain and Sweden voting for it, and 10 delegates abstaining.
Simultaneously, Ukrainian politicians and media representatives tried to ignore a statement by their Foreign Minister Pavlo Klimkin, who said that the decision to return the Russian delegation to PACE was taken before (!) the presidential elections in Ukraine. He said that this had been brewing for some time, and would have been made regardless of the political situation in the country.
"It is not an issue of a distribution of responsibility, which, by the way, I don't exempt myself from. It's not about Poroshenko, Zelensky or somebody else either. This is a common problem, which we should be working together to address. In view of the ongoing election campaign, I fully understand the need for people to go on air and social networks, but it is really a matter of honesty and readiness to face the challenges as they are."
Well, a surprise sign of political sobriety on Klimkin's part, and a very inconvenient interpretation of the event for Kiev.
The prominent Ukrainian political analyst Vitaly Portnikov paints a rather gloomy picture of where things could go from now.
"What we are dealing with is a banal political special operation, primarily aimed at the resumption of full-fledged cooperation between the West and the Kremlin. It is by no means coincidental that this special operation was set in motion during the presidential election campaign in Ukraine, because its masterminds were eager to show just how sick and tired the Ukrainians were of the conflict, how much they wanted to "end all this shooting" and reconcile with Russia. Therefore, the West would subsequently change its tack and help implement popular aspirations so clearly expressed during the Ukrainian elections by making its own compromises with Russia. In the next stage of this special operation, US President Donald Trump would meet with his Russian counterpart, Vladimir Putin, in Osaka to seal the fate of the post-Soviet countries, agree joint efforts to "deoligarchize" them and create effective institutions there. The next stage would be to discredit Ukraine as a country run by oligarchs using a weak and dependent president and a controlled parliament of rascals to accomplish their goals. This, in turn, would help bring about a regime change in Ukraine, force out the oligarchs and bring to power a Moldova-style coalition working under Moscow's control and imitating mutual understanding with the West."
What is interesting here is that Ukrainian experts started talking about such scenarios only after Russia's return to PACE. It seems that this fact alone proved enough to spoil the mood of Ukrainian politicians and experts, who now paint a grim picture of their country's future. They are aware of a problem, but they have no idea how to deal with it. Ukraine has no desire to change, even though it understands full well that in its present state it is increasingly losing its appeal to Europe. Given the hysterical state of mind of the country's political elite, the situation there is very alarming and dangerously fraught with the darkest possible scenario.
With Russia now back in PACE, Ukraine is in a state of shock, dreading the possible lifting of anti-Russian sanctions. Ukrainian ex-President Petro Poroshenko described Russia's return to PACE as the first step towards lifting the sanctions, "a powerful challenge to Ukraine," "the first serious diplomatic blow that Ukraine received in the last five years," and also "a blow to fundamental European values, when a price has been chosen between values and price." He also vowed to fight the spread of "the virus of forgiveness of Russia for the annexation of Crimea and the occupation of Donbass." Poroshenko's statements reflected his relief and hidden joy that Russia's return to PACE did not happen on his watch, because otherwise a political defeat at home would have been compounded by a foreign policy debacle.
Ukraine's current president, Volodymyr Zelensky, is equally "disappointed" by the Russian delegation's return to PACE, despite all his efforts to prevent that happening.
"Last week I personally discussed this issue with the President of France and the Federal Chancellor of Germany. I tried to convince Mr. Macron and Mrs. Merkel that the Russian delegation's return to PACE is possible only after Moscow has met the fundamental requirements put forward by the Parliamentary Assembly. It is a pity that our European partners did not hear us and acted differently."
The young Ukrainian president was thus taught a lesson in Realpolitik where state interests always come before declarations, ideology or the spirit of the times.
Ukraine may find itself in the "gray zone" of European politics. Kiev can blame this on a compliant Europe or the "cunning Putin." Or it could adequately assess its own foreign and domestic policy, which threatens to push it back to the very "gray zone" of world and European politics, which Kiev believes it emerged from thanks to the "revolution of dignity." Later, however, Ukraine took a step back unleashing a civil conflict in the south-east.
The Minsk process and the Normandy format were meant to pull Ukraine out of the "gray zone," to create the impression of a certain normalcy amid an ongoing civil conflict and the emergence of the Donetsk and Luhansk People's Republics. A sort of political schizophrenia grown on an anti-Russian soil…
What came as the first blow to Kiev, however, was not Russia's return to PACE, but rather the fall from power of the Moldovan oligarch Vladimir Plakhotnyuk. For Kiev this is something more than just a precedent, it is the specter of a "big deal," which came about so unexpectedly and translated into an agreement struck by political rivals in Moldova. This is something Kiev fears most, a future where, with Russian gas flows diverted elsewhere, the Ukrainian gas transportation system will turn into a pile of scrap metal, where nationalistic rhetoric will be increasingly criticized in the world and international demands for the implementation of the Minsk accords will likewise increase.
The situation for Ukraine is very serious indeed: Moscow and Washington can act as one in Moldova, and Europe, interested in joint energy projects and economic relations with Russia, and facing strong US pressure on energy issues (regarding the construction of Nord Stream-2) is looking for ways to normalize relations with Moscow.
From our partner International Affairs
Hope for 'long-elusive progress' in negotiating peace in eastern Ukraine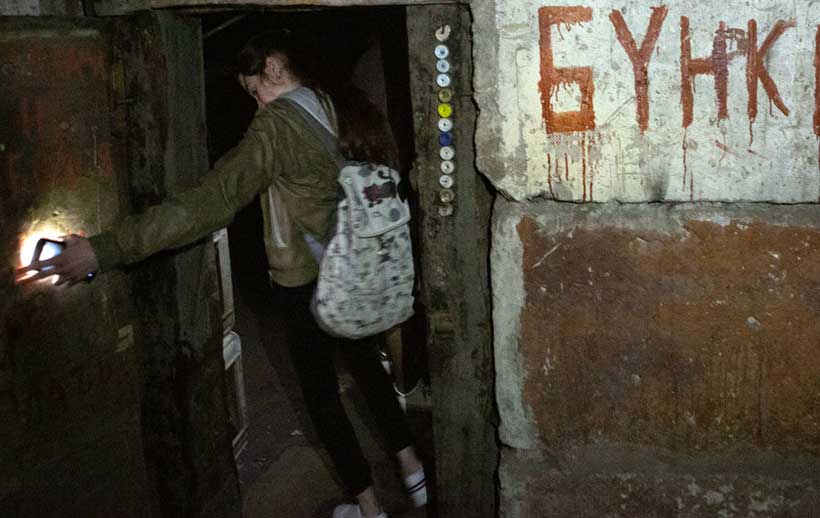 Marking the fifth anniversary of the 2015 Minsk II agreement, the UN political chief told the Security Council on Tuesday, that along with the Minsk Protocol and the Minsk memorandum, it remains "the only agreed framework" for a negotiated, peaceful settlement of the conflict in eastern Ukraine.
Rosemary DiCarlo, Under-Secretary-General for Political Affairs, also recalled that the Secretary-General has consistently expressed the UN's "strong backing" for the lead role of the Normandy Four, the Trilateral Contact Group (TCG), and the OSCE to find a peaceful settlement of the conflict in eastern Ukraine and called for "a revitalization of these efforts".
Making progress
Since her last update in mid-July, Ms. DiCarlo offered hope for "long-elusive progress" in implementing the Minsk provisions, including key security and political aspects.
"Most notably", she said, "on 9 December, and after a three-year hiatus, the leaders of France, Germany, Russia and Ukraine met in Paris under the so-called Normandy Format" and called for, among other things, immediate measures to stabilize the situation.
The leaders committed to fully implement the ceasefire and to support an agreement within the contact group on three areas aimed to disengage forces and equipment.
"They encouraged the Trilateral Contact Group to facilitate the release and exchange of conflict-related detainees and committed to supporting an agreement within the Group, on new crossing points along the line of contact, based primarily on humanitarian criteria", she said.
Moreover, she said that the participants recalled that the Organization for Security and Co-operation in Europe (OSCE) Special Monitoring Mission requires secure access throughout Ukraine to fully implement its mandate.
Referring to her first visit to the country in December, she noted that her "interlocutors were clear…to see tangible progress in the negotiations".
While many stressed the need for greater involvement of women in the peace efforts, some looked to improve the humanitarian situation for ordinary people and others to strengthen political that would support initiatives to ensuring sustainable peace.
Concerning reports
Disturbing reports of ceasefire violations across the contact line near Zolote are "deeply concerning", she said, calling them "a stark reminder" that in the absence of sustained political will, "there is a very real risk of backsliding and further violence".
"At this pivotal time, I hope this Council will encourage all stakeholders to do their utmost to ensure sustained positive momentum in the negotiations and display the political will and flexibility to reach agreement on the key steps forward and focus on the implementation of agreed commitments, including first and foremost commitment to a durable ceasefire", she stated.
Impact on civilians
In eastern Ukraine, the armed conflict continues to claim lives, cause injuries, restrict freedoms and negatively impact basic human rights.
"The UN Human Rights Monitoring Mission in Ukraine has regularly reported on the human rights situation and on violations", Ms. DiCarlo lamented.
The UN is particularly concerned for those along the contact line, who remain the most vulnerable.
"Civilians are paying the highest price in this crisis. 3.4 million people – including the elderly, the disabled and children – require humanitarian assistance and protection services", she informed the Council.
Moreover, humanitarian access and the protection of civilians are everyday challenges.
"Water, education and health infrastructure continued to be severely impacted by the conflict, reducing access to those facilities for civilians living there" she said, adding, "attacks on civilian infrastructure must stop".
Wider repercussions
She pointed out that as the UN and partners seek unimpeded and sustained access to reach the most vulnerable civilians, the 2019 Humanitarian Response Plan remains severely underfunded and the 2020 Plan requires $158 million.
"This conflict continues to exact an unacceptable humanitarian toll on the Ukrainian population", she concluded. "It destabilizes overall peace and security in Ukraine, but also potentially in the region as a whole".
Political will lacking
The newly appointed Special Representative of the OSCE's Chairperson-in-Office in Ukraine, Heidi Grau, outlined the latest discussions in the TCG, saying its activities have "remarkably intensified over the past six months".
She spoke of disengaging forces and recommitting to a ceasefire, as well as on political and economic aspects.
However, she bemoaned, "despite undeniable achievements…trust and political will are still lacking for a real breakthrough"
"I hope that the TCG's reinforced working plan, to which the sides have acquiesced, will foster change in that respect, too", she said in closing.
For his part, Halit Çevik, Chief Monitor of the OSCE's Special Monitoring Mission, said the overall security situation on the ground.
He cited a number of ceasefire violations, saying "political commitment to a ceasefire…has yet to be translated into concrete implementation on the ground".
"What lays ahead in the coming months is crucial", he stated, underscoring an urgency to maintain momentum toward peace.
The key elements to address the security situation are set out in the Minsk agreements.
President Zelensky at the MSC 2020: An Epistemological Shift toward Reconciliation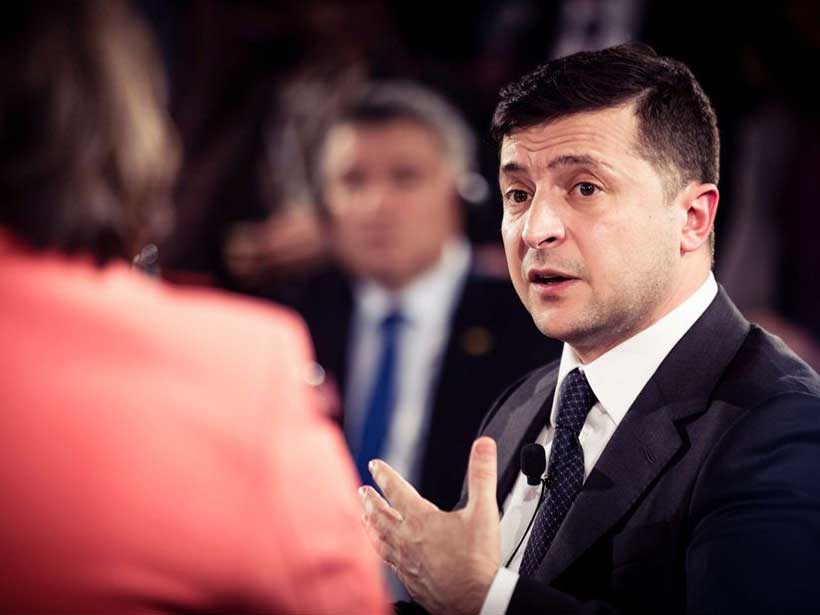 On Saturday February 15, Ukrainian President Zelensky reiterated his pledge to end the conflict in the Donbas during his tenure, in a speech that contrasts with his predecessor. President Zelensky's priority has shifted towards the "mental return of Donbas and Crimea" an expression he coined to characterise his new policy.
A new storyline:
Former President Poroshenko repeated ad nauseam that Ukraine was containing a Russian invasion of Europe.  Years of counter-productive rhetoric contributed to a standstill in the negotiations and reinforced the quasi-independent status of the self-proclaimed republics of Luhansk and Donetsk (LNR and DNR) whose reliance on Russia only increased, as Petro Poroshenko isolated them further.
In April 2018, authorities in Kyiv renamed the anti-terrorist operation in the Donbas region, calling it an operation to deter Russian aggression. Designating Russia as an aggressor state barely altered Russian position and its relation with Ukraine, yet the most important consequence of rewording the operation in the Donbas is the indirect acknowledgement that LNR and DNR authorities are not terrorists. As a matter of fact, the LNR and DNR have never been listed on any list of terrorist organisations, be it in Ukraine, Europe or the United States.
Already in April 2018, the peace organisation based in the Netherlands, Pax highlighted the opportunity of the Donbas Reintegration Bill as a way "to direct the process of conflict resolution in Ukraine towards peace-building instead of further escalation of violence." This assumption was somehow ascertained by a July 2019 poll conducted by the Ilko Kucheriv Democratic Initiatives Foundation. According to this poll, only 17% of Ukrainians support establishing peace in the Donbas by means of force, and 49% believes that some compromises should be made for the sake of peace. The door was opened for President Zelensky.
A change of characters
President Zelensky opted for an approach that radically contrasts with his predecessor who abused of his anti-russian stance to hide the lack of socio-economic improvement in Ukraine. The May 2019 presidential election, followed by parliamentarian elections constituted a reminder of the root causes that drove Ukrainians to revolt several times since 2004, namely the thirst for functional institutions. A recent NDI study confirms that:"Ukrainians remain united in the desire that their country becomes a fully functioning democracy."
During the election campaign, Volodymir Zelensky promised to resolve the conflict, understanding that there is no development without peace. Consequently, authorities engaged in an epistemological change readjusting state priorities by first winning back the Donbas. After years of war, it is obviously taking colossal efforts to overcome doubts and reticence, as some hardliners still constitute potential spoilers towards reconciliation. Nonetheless, the vast majority of the population, including in the security forces and voluntary battalions are inclined to explore new options, as their daily problems are now listened to. For example, turning words into practice, new authorities decided to extend the provision of public services to Ukrainians living in the Donbas and Crimea. Equally, the Ministry of Veterans' Affairs, Temporarily Occupied Territories and Internally Displaced Persons provides aid to those who have fought and those who are suffering from the conflict.
Ukraine reloaded
In October, the Cabinet of Ministers decided to recognize birth certificates issued by the self-proclaimed authorities in the Donbas. Such symbolic inclusive gesture is a statement to welcome back its newborn citizens, granting them basic rights under Ukrainian Law. According to a September report, UNICEF estimates that 750 schools were damaged, affecting the education of 700'000 children since 2014. Therefore, new authorities pay special attention to education, understanding that the young generation is central in building peace.
At the end of October, the city of Mariupol hosted a Unity Forum, attended by the highest instances of the country. Participants, including diplomats from the US and UK openly discussed unity and reconciliation. Interestingly, an entire session was devoted to transitional justice and basic principles for post-conflict settlement. Authorities are resolutely engaged in efforts to reducing human rights violation and restoring the rule of law all over Ukraine. All of this does not go unnoticed; the UN human rights watchdog, the UNOHCHR welcomed the positive changes in the country in its latest report, and endorsed governmental support towards transitional justice.
Today, transitional justice is increasingly debated tanks to the top-down policy to engage in a unity dialogue. Professor Senatorova, member of the Legal Reform Commission under the President of Ukraine, has recently launched a Centre for International Humanitarian Law and Transitional Justice. According to her: "It is today, and not after the conflict is over, that we have to formulate our vision for tomorrow. People living in the occupied territories and all those who suffered because of this war should get clear answers on post-conflict rebuilding and transitional justice measures. Unfortunately, mistrust remains high due to the presence of proxy elements, mistakes made by Ukrainian authorities, but also due to the lack of expertise in formulating clear social, legal and humanitarian response. The task of the experts working in the Centre for International Humanitarian Law and Transitional Justice is to build such expertise and overcome hindrances towards peace and reconciliation. We stand for the elimination of discrimination of the people living in the occupied territories, IDPs and all those, who became the victims of this conflict. Our objective is also to create mechanisms for establishing the responsibility of both sides for crimes committed since 2014. Among these mechanisms we advocate for a truth commission. People on both sides have suffered enough, and they deserve to get reparations, satisfaction, transparency and peace."
International Ovatio
Prior to the 2019 elections, the international community was perplexed about Ukraine's lack of reform and the general stagnation. Recently, the EU has praised the implementation of reforms and the fight against anti-corruption. In a virtuous circle, Ukraine and Russia settled their gas dispute, agreed on gas transit, prisoners are exchanged and talks under the Normandy format have resumed. At the Munich Conference, President Zelensky voiced his intention to organise elections across Ukraine, including in the Donbas. Surely, no major breakthrough or peace deal is to be expected in the near future because trust, pardon and justice will take time. Yet, as authorities understand that there is no violent resolution to the situation in the Donbas, they are focusing on the solution rather than the problems.
"If in five years, we will end the war, bring our people back, then I did (became president) for a reason", concluded the President Zelensky at the Munich Security Conference.
Russia's Changing Economic Attitude towards Abkhazia & Tskhinvali Regions
Looking at the arc of separatist states on the Russian borders, there have recently been interesting developments which might signal a new approach in Moscow's policies.
Ukraine's Lugansk and Donetsk, Georgia's Abkhazia and Tskhinvali regions, Moldova's Transdnistria region – all these territories were helped and maintained in one way or another by Moscow. In some cases, Moscow recognized independence (Georgia's territories); in others, it pursues a federalization model (for example, in Ukraine and previously in Moldova).
Models of support differ, but the geopolitical agenda remains the same for all territories: preventing Georgia, Moldova and Ukraine from becoming fully-fledged members of NATO and the EU.
If so far this policy has been successful, its long-term prospects, however, are doubtful. Preventing the NATO/EU membership of Georgia, Moldova and Ukraine does not prevent deeper cooperation between these states and the West. In fact, this approach has resulted in the creation of an arc of states geopolitically hostile to Russia. This increases instability and serves as a constant diplomatic pressure on Moscow's foreign policy.
Moscow's control of those separatist states has been based on direct financial and military aid. But the Russians were also interested in the economic benefits those regions could bring to Moscow. Decades have passed since the end of the Soviet Union, and the separatist regions have transformed into veritable appendages to Russia, with Russian money serving as the only economic lifeline. Though there were at times genuine measures taken in Moscow to raise economic and social conditions in Abkhazia and Tskhinvali, the policy has largely failed. Abkhazia and Tskhinvali have become predatory entities which pin their survival on Moscow's money and military might.
A decade or two ago, when Russia was on the rise economically, this state of affairs was still acceptable to the Kremlin. However, the Ukraine crisis of 2014 resulted in large economic sanctions with Russia's GDP having experienced a sharp decline. As a result, control over expenses became stricter.
Vladislav Surkov's resignation in January 2020 from his curating position in the Kremlin, over the Abkhazia and Tskhinvali region and eastern Ukraine, came as a result of this changing attitude within the Russian political elite. This is the case not only with Georgia's territories, but also with eastern Ukraine. There too expenses are high, while economic benefits are not.
There is also a question of the political elites of the separatist entities in Ukraine, Georgia and Moldova, which failed to provide Moscow with clear ideas on how they are willing to raise the economic and social conditions in their territories.
These changes in attitude are not only dictated by immediate economic concerns. True, the expenses the Russian budget bears should not be overestimated, as spending tens of millions of US dollars does not represent a big fraction of the Russian budget.
What we are seeing here is more about those deeper developments in the thinking of the Russian political elite, which span the entire period since the break-up of the Soviet Union. Russian political elites have grown increasingly unwilling to spend money abroad if there are no benefits on the ground. And it is not only about winning in a geopolitical sense, as was the case in the 1990s or 2000s: Moscow is now increasingly tending to seek a mixture of both economic and geopolitical benefits.
We are then likely to see in the coming years Moscow's stricter approach to spending in the Abkhazia and Tskhinvali regions. This could further complicate an already difficult economic and social situation in these two Georgian territories, as well as causing deep reverberations in the structures of politics classes in Abkhazia and Tskhinvali. However, even these measures are not set to improve the internal situation. For Moscow, Abkhazia and Tskhinvali are adjacent territories and despite some hopes in Tskhinvali, there is little chance that Russia will be looking to annex those lands.
Thus, in the long run, Russia's policies towards Abkhazia and Tskhinvali have reached a certain deadlock. Those territories now only serve a geopolitical purpose: preventing Tbilisi from NATO/EU membership, but not full-scale cooperation between Georgia and the West.
Author's note: first published in Georgia Today