Why does Ukraine fret so much about Russia's return to PACE?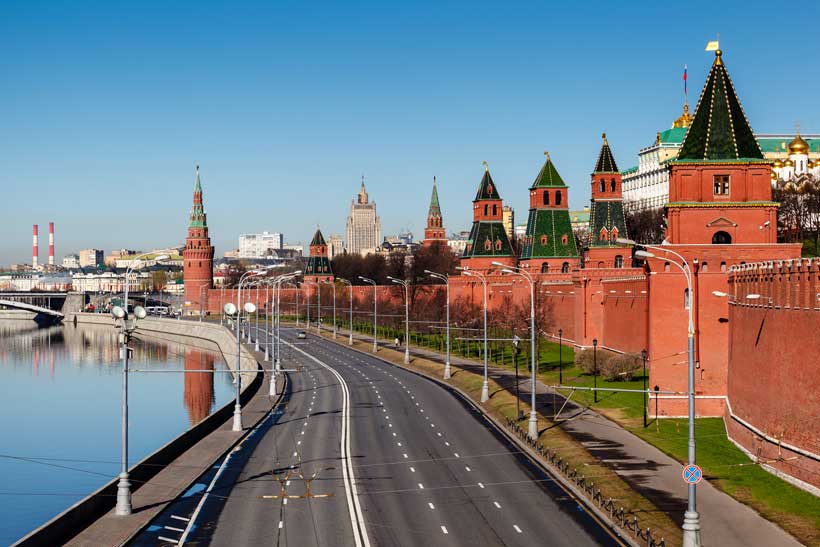 Ukrainian politicians and experts blame PACE's decision to restore the Russian delegation's voting rights on President Volodymyr Zelensky and his administration, and also on the leadership of the Council of Europe for allegedly wanting to ensure the resumption of Russia's annual contribution of 30 million euros to the Council's budget. They also foul France and Germany for striking a deal with Moscow, which they describe as "a shame not only for Ukraine, but primarily for European values."
Kiev believes that there is only one right way to go, and that is an anti-Russian, nationalistic, dependent and provocative one, coupled with additional sanctions against Moscow. This stance was rejected by 118 PACE delegates from Azerbaijan, France, Spain, Italy, Norway, Austria, Slovakia, Portugal, Serbia and Turkey, with 62 delegates from Ukraine and Georgia, and the majority of delegates from Poland, Lithuania, Latvia, Estonia, Britain and Sweden voting for it, and 10 delegates abstaining.
Simultaneously, Ukrainian politicians and media representatives tried to ignore a statement by their Foreign Minister Pavlo Klimkin, who said that the decision to return the Russian delegation to PACE was taken before (!) the presidential elections in Ukraine. He said that this had been brewing for some time, and would have been made regardless of the political situation in the country.
"It is not an issue of a distribution of responsibility, which, by the way, I don't exempt myself from. It's not about Poroshenko, Zelensky or somebody else either. This is a common problem, which we should be working together to address. In view of the ongoing election campaign, I fully understand the need for people to go on air and social networks, but it is really a matter of honesty and readiness to face the challenges as they are."
Well, a surprise sign of political sobriety on Klimkin's part, and a very inconvenient interpretation of the event for Kiev.
The prominent Ukrainian political analyst Vitaly Portnikov paints a rather gloomy picture of where things could go from now.
"What we are dealing with is a banal political special operation, primarily aimed at the resumption of full-fledged cooperation between the West and the Kremlin. It is by no means coincidental that this special operation was set in motion during the presidential election campaign in Ukraine, because its masterminds were eager to show just how sick and tired the Ukrainians were of the conflict, how much they wanted to "end all this shooting" and reconcile with Russia. Therefore, the West would subsequently change its tack and help implement popular aspirations so clearly expressed during the Ukrainian elections by making its own compromises with Russia. In the next stage of this special operation, US President Donald Trump would meet with his Russian counterpart, Vladimir Putin, in Osaka to seal the fate of the post-Soviet countries, agree joint efforts to "deoligarchize" them and create effective institutions there. The next stage would be to discredit Ukraine as a country run by oligarchs using a weak and dependent president and a controlled parliament of rascals to accomplish their goals. This, in turn, would help bring about a regime change in Ukraine, force out the oligarchs and bring to power a Moldova-style coalition working under Moscow's control and imitating mutual understanding with the West."
What is interesting here is that Ukrainian experts started talking about such scenarios only after Russia's return to PACE. It seems that this fact alone proved enough to spoil the mood of Ukrainian politicians and experts, who now paint a grim picture of their country's future. They are aware of a problem, but they have no idea how to deal with it. Ukraine has no desire to change, even though it understands full well that in its present state it is increasingly losing its appeal to Europe. Given the hysterical state of mind of the country's political elite, the situation there is very alarming and dangerously fraught with the darkest possible scenario.
With Russia now back in PACE, Ukraine is in a state of shock, dreading the possible lifting of anti-Russian sanctions. Ukrainian ex-President Petro Poroshenko described Russia's return to PACE as the first step towards lifting the sanctions, "a powerful challenge to Ukraine," "the first serious diplomatic blow that Ukraine received in the last five years," and also "a blow to fundamental European values, when a price has been chosen between values and price." He also vowed to fight the spread of "the virus of forgiveness of Russia for the annexation of Crimea and the occupation of Donbass." Poroshenko's statements reflected his relief and hidden joy that Russia's return to PACE did not happen on his watch, because otherwise a political defeat at home would have been compounded by a foreign policy debacle.
Ukraine's current president, Volodymyr Zelensky, is equally "disappointed" by the Russian delegation's return to PACE, despite all his efforts to prevent that happening.
"Last week I personally discussed this issue with the President of France and the Federal Chancellor of Germany. I tried to convince Mr. Macron and Mrs. Merkel that the Russian delegation's return to PACE is possible only after Moscow has met the fundamental requirements put forward by the Parliamentary Assembly. It is a pity that our European partners did not hear us and acted differently."
The young Ukrainian president was thus taught a lesson in Realpolitik where state interests always come before declarations, ideology or the spirit of the times.
Ukraine may find itself in the "gray zone" of European politics. Kiev can blame this on a compliant Europe or the "cunning Putin." Or it could adequately assess its own foreign and domestic policy, which threatens to push it back to the very "gray zone" of world and European politics, which Kiev believes it emerged from thanks to the "revolution of dignity." Later, however, Ukraine took a step back unleashing a civil conflict in the south-east.
The Minsk process and the Normandy format were meant to pull Ukraine out of the "gray zone," to create the impression of a certain normalcy amid an ongoing civil conflict and the emergence of the Donetsk and Luhansk People's Republics. A sort of political schizophrenia grown on an anti-Russian soil…
What came as the first blow to Kiev, however, was not Russia's return to PACE, but rather the fall from power of the Moldovan oligarch Vladimir Plakhotnyuk. For Kiev this is something more than just a precedent, it is the specter of a "big deal," which came about so unexpectedly and translated into an agreement struck by political rivals in Moldova. This is something Kiev fears most, a future where, with Russian gas flows diverted elsewhere, the Ukrainian gas transportation system will turn into a pile of scrap metal, where nationalistic rhetoric will be increasingly criticized in the world and international demands for the implementation of the Minsk accords will likewise increase.
The situation for Ukraine is very serious indeed: Moscow and Washington can act as one in Moldova, and Europe, interested in joint energy projects and economic relations with Russia, and facing strong US pressure on energy issues (regarding the construction of Nord Stream-2) is looking for ways to normalize relations with Moscow.
From our partner International Affairs
Lithuanians fight for silence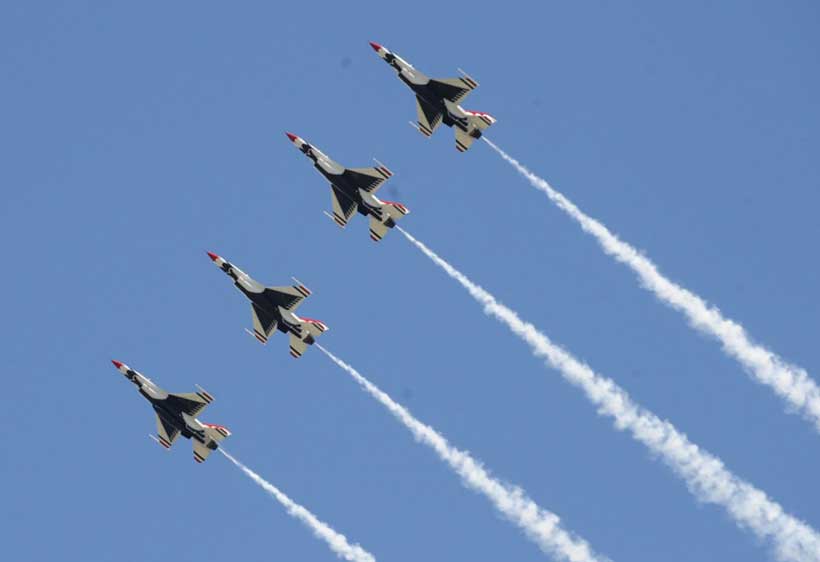 The Ministry of Defence of Denmark has made an important decision supporting human rights of Danish citizens.
Thus, Denmark's new fleet of F-35s, which are to replace the F-16s currently in use, will arrive at Skrydstrup air base in South Jutland starting in 2023. When the new air force is finally ready, far more neighbours will be bothered by the noise exceeding limit values, calculations by the Danish Defence Ministry show. The 100 worst-affected homes will have to suffer noise levels of over 100 decibels, which is comparable to a rock concert or a busy motorway.

The noise pollution from F-35s is projected to exceed that of the F-16s, though noise pollution from F-16 also bother locals. Discontent of citizens reduced their confidence not only in the Ministry of Defence but in their current government and NATO as well.

Thus decided to compensate the victims.This step has improved the image of the armed forces and showed the population the care that the Ministry of Defense shows to a residents of the country.
A similar situation has developed in Lithuania. Lithuanian citizens demand compensation from the Ministry of National Defense due to high noise level made by fighter flights from Šiauliai airbase as part of NATO's Baltic Air Policing.
Lithuania is a NATO member state and contribute to the collective defence of the Alliance. Thus, Šiauliai airbase hosts fighter jets that conduct missions of the NATO's Baltic Air Policing.
Citizens also initiated on-line petitions in order to attract supporters and demonstrate their strong will to fight violation of human rights in Lithuania.
According to peticijos.lt, the petition was viewed more than 5 thousand times. This shows great interest of Lithuanian society in the subject.At the same time existing control over any political activity, as well as silence of current government and Ministry of National Defence don't allow people openly support such idea. All websites with petitions demand the provision of personal data. Nobody wants to be punished and executed.
The lack of response is not a very good position of the Lithuanian Ministry of Defence in case Lithuania wants to prove the existence of democracy. Denmark is a prime example of a democratic society caring for its people.
Georgia Returns to the Old New Silk Road
Georgia has historically been at the edge of empires. This has been both an asset and a hindrance to the development of the country. Hindrance because Georgia's geography requires major investments to override its mountains, gorges and rivers. An asset because Georgia's location allowed the country from time to time to position itself as a major transit territory between Europe and the Central Asia, and China further away.
This geographic paradigm has been well in play in shaping Georgia's geopolitical position even since the breakup of the Soviet Union in 1991 and the rise of modern technologies. Thereafter, Georgia has been playing a rebalancing game by turning to other regional powers to counter the resurgent Russia. Turkey, Azerbaijan, Iran (partly) and bigger players such as the EU and the US are those which have their own interest in the South Caucasus. However, over the past several years yet another power, China, with its still evolving Belt and Road Initiative (BRI), has been slowly emerging in the South Caucasus.
This how a new Silk Road concept gradually emerged at the borders of Georgia. In fact, a closer look at historical sources from the ancient, medieval or even 15th-19th cc. history of Georgia shows an unchanged pattern of major trade routes running to the south, west, east and north of Georgia. Those routes were usually connected to outer Middle East, Central Asia, and the Russian hinterland.
Only rarely did the routes include parts of the Georgian land and, when it happened, it lasted for merely a short period of time as geography precluded transit through Georgia: the Caucasus Mountains and seas constrained movement, while general geographic knowledge for centuries remained limited.
It was only in the 11th-12th cc. that Georgian kings, David IV, Giorgi III and Queen Tamar, spent decades of their rule trying to gain control over neighboring territories with the goal to control the famous Silk Roads. Since, foreign invasions (Mongols, Ottomans, Persians, Russians) have largely prevented Georgia from playing a major transit role for transcontinental trade.
This lasted until the break-up of the Soviet Union. After 1991, Georgia has returned to its positioning between the Black and Caspian seas, between Central Asia and Eastern Europe. Major roads, pipelines and railway lines go through Georgian territory. Moreover, major works are being done to expand and build existing and new Georgian ports on the Black Sea with the potential to transform Georgia into a sea trade hub.
A good representation of Georgia's rising position on the Silk Road was a major event held in Tbilisi on October 22-23 when up to 2000 politicians, potential investors from all over the world, visited the Georgian capital. The event was held for the third time since 2015 and attracted due attention. In total, 300 different meetings were held during the event.
The hosting of the event underscores how Georgia has recently upped its historical role as a regional hub connecting Europe and Asia. On the map, it is in fact the shortest route between China and Europe. There is a revitalization of the ancient Silk Road taking place in Georgia. This could in turn make the country an increasingly attractive destination for foreign investment. Indeed, the regional context also helps Tbilisi to position itself, as Georgia has Free Trade Agreements with Turkey, the CIS countries, the EFTA and China and a DCFTA with the European Union, comprising a 2.3 billion consumer market.
Thus, from a historical perspective, the modern Silk Road concept emanating from China arguably represents the biggest opportunity Georgia has had since the dissolution of the unified Georgian monarchy in 1490 when major roads criss-crossed the Georgian territory. In the future, when/if successive Georgian governments continue to carry out large infrastructural projects (roads, railways, sea ports), Tbilisi will be able to use those modern 'Silk Roads' to its geopolitical benefit, namely, gain bigger security guarantees from various global and regional powers to uphold its territorial integrity.
Author's note: First published in Georgia Today
Strategic Black Sea falls by the wayside in impeachment controversy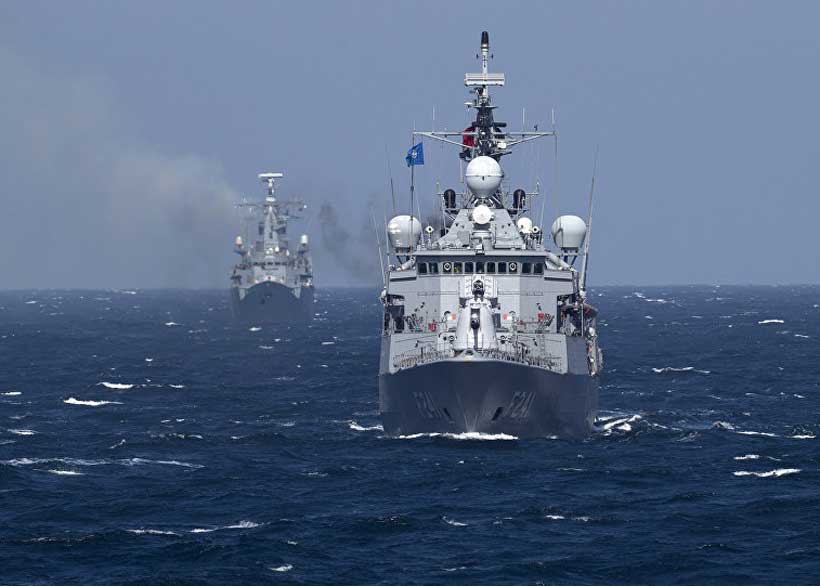 Presidents Donald J. Trump and Recep Tayyip Erdogan had a plateful of thorny issues on their agenda when they met in the White House this week.
None of the issues, including Turkey's recent invasion of northern Syria, its acquisition of a Russian anti-missile system and its close ties to Russia and Iran, appear to have been resolved during the meeting between the two men in which five Republican senators critical of Turkey participated.
The failure to narrow differences didn't stop Mr. Trump from declaring that "we've been friends for a long time, almost from day-one. We understand each other's country. We understand where we are coming from."
Mr. Trump's display of empathy for an illiberal leader was however not the only tell-tale sign of the president's instincts. So was what was not on the two men's agenda: security in the Black Sea that lies at the crossroads of Russia, Eastern Europe, the Caucasus and NATO member Turkey.
The Black Sea is a flashpoint in multiple disputes involving Russia and its civilizationalist definition of a Russian world that stretches far beyond the country's internationally recognized borders and justifies its interventions in Black Sea littoral states like Ukraine and Georgia.
The significance of the absence of the Black Sea on the White House agenda is magnified by the disclosure days earlier that Mr. Trump had initially cancelled a US freedom of navigation naval mission in the Black Sea after CNN had portrayed it as American pushback in the region.
The disclosure came in a transcript of closed-door testimony in the US House of Representatives' impeachment inquiry of Mr. Trump's policy towards Ukraine by Christopher Anderson, a former advisor to Kurt Volker, the US special representative to Ukraine until he resigned in September.
Mr. Anderson testified that Mr. Trump phoned his then national security advisor, John Bolton, at home to complain about the CNN story. He said the story prompted the president to cancel the routine operation of which Turkey had already been notified.
The cancellation occurred at a moment that reports were circulating in the State Department about an effort to review US assistance to Ukraine.
"We met with Ambassador Bolton and discussed this, and he made it clear that the president had called him to complain about that news report… I can't speculate as to why…but that…operation was cancelled, but then we were able to get a second one for later in February. And we had an Arleigh-class destroyer arrive in Odessa on the fifth anniversary of the Crimea invasion," Mr. Anderson said.
The operation was cancelled weeks after the Russian coast guard fired on Ukrainian vessels transiting the Strait of Kerch that connects the Black Sea to the Sea of Azov and separates Russian-annexed Crimea from Russian mainland. 'This was a dramatic escalation," Mr. Anderson said.
Mr. Trump at the time put a temporary hold on a condemnatory statement similar to ones that had been issued by America's European allies. Ultimately, statements were issued by US Secretary of State Mike Pompeo and the United Nations ambassador Nikki Haley but not by the White House.
The Black Sea's absence in Mr. Trump's talks with the Turkish leader coupled with the initial cancellation of the freedom of navigation operation, the initially meek US response to the Strait of Kerch incident, and the fallout of the impeachment inquiry do little to inspire confidence in US policy in key Black Sea countries that include not only Turkey, Ukraine and Georgia, a strategic gateway to Central Asia, but also NATO members Bulgaria and Romania.
In Georgia, protesters gathered this week outside of parliament after lawmakers failed to pass a constitutional amendment that would have introduced a proportional election system in advance of elections scheduled for next year.
The amendment was one demand of protesters that have taken to the streets in Georgia since June in demonstrations that at times included anti-Russian slogans.
Russia and Georgia fought a brief war in 2008 and Russia has since recognized the self-declared independence of two Georgian regions, Abkhazia and South Ossetia.
Some 1500 US troops participated in June in annual joint exercises with the Georgian military that were originally initiated to prepare Georgian units for service in Afghanistan and Iraq.
The absence of the Black Sea in Mr. Trump's talks with Mr. Erdogan raises the spectre that the region could become a victim of the partisan divide in Washington and/or Mr. Trump's political priorities.
The Republican-dominated US Senate has yet to consider a bipartisan Georgia Support Act that was last month passed by the House of Representatives. The act would significantly strengthen US defense, economic, and cyber security ties with Georgia.
A Chinese delegation that included representatives of several Chinese-led business associations as well as mobile operator China Unicom visited the breakaway republic of Abkhazia this week to discuss the creation of a special trade zone to manufacture cell phones as well as electric cars.
The Black Sea is one region where the United States cannot afford to sow doubt. The damage, however, may already have been done.
Warned Black Sea security scholar Iulia-Sabina Joja in a recent study: "The region is (already) inhospitable for Western countries as they struggle to provide security… The primary cause of this insecurity is the Russian Federation… Today, Russia uses its enhanced Black Sea capabilities not only to destabilize the region militarily, politically, and economically, but also to move borders, acquire territory, and project power into the Mediterranean."
Ms. Joja went on to suggest that "a common threat assessment of NATO members and partners is the key to a stable Black Sea. Only by exploring common ground and working towards shared deterrence can they enhance regional security."