The Global Hypersonic Race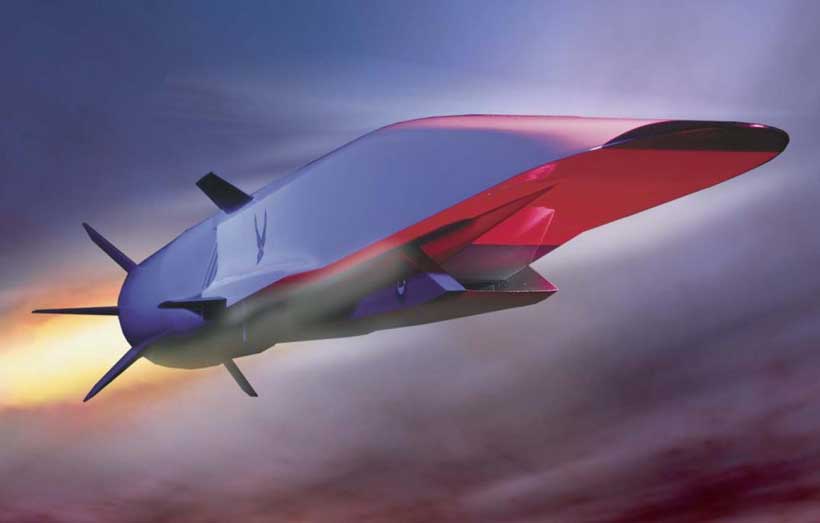 Prominent Western politicians have launched a global discussion about the risks associated with Russia developing hypersonic weapons. Arms control experts are attempting to estimate the potential of these new weapons, but attempts at this stage are hindered by the absence of important technical data and the lack of specialized terminology in this field.
The discussion of the threats posed by hypersonic weapons was triggered by President of the Russian Federation Vladimir Putin, who in his address to the Federal Assembly on March 1, 2018, described the impressive capabilities of Russia's new Avangard and Kinzhal strategic missile systems as follows: "The glide vehicle strikes its target like a meteorite, like a fireball, with its surface temperature reaching between 1600 and 2000 degrees Celsius, while remaining completely controllable at the same time."
Federal Minister for Foreign Affairs of Germany Heiko Maas attempted to take the lead in discussing the destabilizing new technology. In March 2019, he hastily organized the "2019. Capturing Technology. Rethinking Arms Control" international conference in Berlin. In his opening speech, Maas said: "Manoeuvrable missiles travelling at many times the speed of sound barely leave time for considered human responses. The fact that we are not just talking about science fiction here is demonstrated by Russia's announcement that the first Avangard systems will be entering service this year. I would therefore also like to seize this conference as an opportunity to establish an international missiles dialogue that takes into account both the challenges posed by new technologies and the dangers of their proliferation. The experts gathered here today could form the backbone of this kind of global Missile Dialogue Initiative."
However, the subsequent discussion at the conference demonstrated that many of the participants were unfamiliar with the topic of hypersonic weapons. Recognized experts on missile control proved unprepared to hold a substantive conversation about hypersonic technology. As a result, the dialogue was reduced to discussing the INF Treaty.
At the end of the conference, the ministers of foreign affairs of Germany, the Netherlands and Sweden signed a political declaration stressing the "need to build a shared understanding of how technologically enhanced military capabilities may change the character of warfare and how this will influence global security."
In the United States, where hypersonic technology has already been developing at a rapid pace, including as part of the Prompt Global Strike programme, Putin's announcement was used as a pretext for investing more in the Pentagon's projects. "We have lost our technical advantage in hypersonics [but] we have not lost the hypersonics fight," said Vice Chairman of the Joint Chiefs of Staff General Paul Selva. Meanwhile, Under Secretary of Defense for Research and Engineering Mike Griffin, for his part, has identified hypersonics as his top priority and called for an industrial base to be established that could support the development and production of thousands of deterrence hypersonic vehicles.
Mike White, the Pentagon's assistant director for hypersonics, announced that the department had a three-step plan for the development of hypersonic weapons that involves investing generously in offensive capabilities, then in defensive systems, and finally, at least ten years from now, in reusable airborne hypersonic vehicles. The Pentagon's spending on hypersonic projects has increased from $201 million in 2018 to $278 million in 2019, and the overall cost of the program is estimated at $2 billion.
China has been no stranger to this "war of words," with several fantastic reports emanating from the country about "successful tests of hypersonic flight vehicles," the creation of a material capable of withstanding temperatures of up to 3000 degrees Celsius, and even the development of a universal engine that can accelerate a vehicle from zero to hypersonic flight. Japan has stated its intent to create a High-Speed Gliding Missile, an equivalent of Russia's Avangard.
Minister of the Armed Forces of France Florence Parly has announced the country's plans to use the ASN4G supersonic air-to-surface cruise missile as the baseline for the V-MaX supersonic glider that could travel at a speed of over 6000 km/h. The project is being led by ArianeGroup, a joint venture between Airbus and Safran, and the first test flight could take place in late 2021.
In the meantime, the global expert community has yet to come up with a clear scientific definition for the term "hypersonic vehicle." Hypersonic flight is conventionally understood to mean atmospheric flight at speeds higher than Mach 5, that is, five times the speed of sound. The second important feature of a hypersonic aircraft is its ability to maneuver with the use of aerodynamic forces, rather than merely adjusting the target accuracy. This entails longer atmospheric flight times and greater susceptibility to the destructive factors associated with atmospheric flight.
At present, only a handful of countries are close to creating effective hypersonic weapons. Hypersonic weapons engineers are faced with some very unique technical challenges. To begin with, there is the problem of ensuring controlled and sustained flight in a rarefied atmosphere whose density varies with altitude. Among other things, this creates difficulties for propulsion systems that consume oxygen.
Also, the friction created by the hypersonic airflow around the vehicle's surface generates a sheath of ionized plasma, with the nose fairing temperature reaching up to 3000 degrees Celsius. Even vehicles made of ultra-heat-resistant alloys or composites lose their shape and original aerodynamic characteristics due to the heating and ablation. For example, the U.S. Lockheed SR-71 Blackbird high-altitude supersonic reconnaissance aircraft would become 10cm longer in flight owing to thermal expansion, and fuel would seep from its seams on landing.
Controlling a hypersonic vehicle from launch to target impact is a separate problem, as the plasma sheath blocks radio signals. Solving this problem requires complex and expensive research. Even US engineers have not yet found a solution to this problem.
Another challenge is linked to the fact that the plasma sheath significantly complicates navigation, which for a strike vehicle must be autonomous, prompt and very accurate. Plasma makes electro-optical and radio-frequency homing impossible. Inertial navigation systems cannot provide the required accuracy at long distances. A solution to this problem has yet to be found.
The traditional types of aviation fuel (jet fuel and methane) are unsuitable at hypersonic speeds. A hypersonic vehicle needs a special kind of fuel. Also, a universal propulsion engine capable of accelerating a vehicle from zero to hypersonic speeds has not yet been created. At present, militaries have to make do with rocket boosters or supersonic aircraft to accelerate vehicles to speeds at which their supersonic combustion ramjet engines can be engaged.
When it comes to the flight mode, there are three different types of hypersonic vehicles. The first type is an unpowered glide vehicle, which rides a ballistic missile to an altitude of approximately 100km, separates, and performs a maneuverable flight in the upper atmospheric layer at speeds between Mach 8 and Mach 28. By skip-gliding along the atmosphere like a skipping stone along the water surface, such a vehicle can increase its flight range by several times. The second type is a scramjet-powered vehicle, which can only fly in the atmosphere because its engine needs oxygen. The third type is a quasi-ballistic or semi-ballistic missile that mainly follows a shallow ballistic trajectory but can also maneuver to evade enemy missile defenses. One example here is the Russian Iskander-M missile, which flies at hypersonic speeds of between 2100 and 2600 m/sec (Mach 6 to Mach 7) at an altitude of 50km.
Experts sometimes use the term "aeroballistic." However, this definition is not applied to the speed of flight, but rather to the mode of travel: namely, it implies a combined mode of partially traveling along a ballistic trajectory and partially employing aerodynamic control surfaces and jet vanes for steering. An aeroballistic vehicle does not necessarily have to be hypersonic, as the term can also be applied to slower vehicles, although it is now widely used in the context of the hypersonic Kinzhal and Iskander-M missiles.
Hypersonic vehicles have one distinct feature which traditional exo-atmospheric ballistic missiles do not. While most ballistic missiles develop speeds of dozens of Machs (i.e., they also travel at hypersonic speeds), they are not described as hypersonic unless they or their warheads are capable of aerodynamic maneuvering in the atmosphere.
Some ballistic missile warheads are capable of terminal trajectory corrections. They are not classed as hypersonic vehicles, since the purpose of their maneuvering is not to increase the flight range or evade an anti-missile attack, but merely to reduce the circular error probable (CEP).
All hypersonic vehicles can be subdivided into five categories depending on their mission:
Manned aircraft (the first and so far only example here is the U.S. North American X-15, which set the world airspeed record of Mach 6.72 in 1967)
Unmanned vehicles (mainly experimental projects such as the Boeing X-43, which reached Mach 9.6 in 2004)
Scramjet-powered hypersonic missiles (such as the Russian 3M22 Zircon)
Hypersonic glide vehicles (the Russian Avangard or the U.S. Advanced Hypersonic Weapon)
Air- or ground-launched spaceplanes (the Soviet Buran and U.S. Space Shuttle vehicles, which reach speeds of Mach 25 upon re-entry).
Military hypersonic vehicles fall into the following three categories:
1. Reconnaissance vehicles
At present, only one purely reconnaissance hypersonic vehicle is known to be under development: the Lockheed Martin SR-72, which can theoretically travel at speeds of up to 7400 km/h. This vehicle is expected to be better at monitoring mobile missile systems than reconnaissance satellites. It could also eventually be equipped to carry a charge for a pinpoint strike.
Another experimental orbital hypersonic vehicle is the Boeing X-37B. Although little is known about its intended mission, it could also serve as a reconnaissance platform.
2. Hypersonic kill vehicles
Scramjet-powered hypersonic cruise missiles that can be launched by an aircraft, a sea-surface ship or a submarine (the Russian 3M22 Zircon or the U.S. X-51A Waverider, which is currently under development) can be used to destroy enemy missile early warning systems, anti-aircraft and anti-missile defenses, airfields, hardened command posts and critical facilities.
Glide vehicles (the Russian Avangard; the U.S. Lockheed Martin Falcon, HIFiRE and HSSW/TBG [High-Speed Strike Weapon/Tactical Boost Glide]; and the Chinese WU-14/DF-ZF) are primarily intended as nuclear strike weapons.
Quasi-ballistic missiles (the Russian Kinzhal and Iskander-M; the Indian Shaurya tactical missile; and the Chinese DF-21D anti-ship ballistic missile) are relatively difficult to detect by radar thanks to their shallow trajectory. Their warheads can change trajectory, so enemy missile defenses cannot calculate the exact target, and the warhead's maneuverability considerably complicates interception.
3. Hypersonic interceptors
These are surface-to-air missiles designed to intercept ballistic missile warheads, normally in their terminal, atmospheric phase of trajectory. The most advanced interceptors can engage ballistic missiles at exo-atmospheric altitudes and even shoot down low-orbit satellites.
To stand a chance of intercepting a ballistic target, an interceptor must not only develop a high speed, but also launch promptly and maneuver actively. U.S. RIM-161 SM-3 Block IIA missiles of the Aegis Ballistic Missile Defense System can travel at speeds of up to Mach 15.25; the Russian S-400 48N6DM missiles have a speed of Mach 7.5, and the future S500 77N6-N1 missiles will be able to reach speeds of up to Mach 21.
Advantages of Hypersonic Missiles
Hypersonic missiles have several obvious advantages over ballistic missiles. First, they follow significantly shallower trajectories, so ground-based radars detect them later into the flight. Second, thanks to their maneuvering, high speed and unpredictable trajectory, the enemy cannot be certain of the hypersonic vehicle's target, whereas the trajectory of a ballistic missile is currently fairly easy to calculate. Third, ballistic missile interception experiments have been conducted since the 1960s, and there are plenty of reports on successful trial intercepts. However, intercepting a high-speed maneuvering atmospheric target is extremely difficult and is believed to be impossible at present. Also, the mass production of hypersonic vehicles is expected to be cheaper than that of ballistic missiles. Despite the challenges associated with developing scram engines, such jets have virtually no moving parts and their cross-sections represent special configuration tubing. According to analysts at the U.S. company Capital Alpha Partners, "If hypersonic weapons can be produced with unit costs of $2 million, or less, they will impact some of the outyear weapons plans. A weapon that travels at Mach 5, or faster, and that can maneuver will see strong U.S. demand in the later part of this decade." Finally, the kinetic energy of a hypersonic missile is so high that its release will be enough to destroy certain types of targets even without using a charge. This gives experts reason to state that hypersonic missiles might become an alternative to nuclear weapons in certain situations.
Shortcomings of Hypersonic Missiles
As for the shortcomings of hypersonic missiles, experts point out that they cannot offer high target accuracy because it is almost impossible to fit such a missile with a homing head, and its high speed will result in an increase in targeting error. A hypersonic vehicle is believed to have a CER of between 30 and 50 meters. Furthermore, high-speed missiles will have a large infrared signature due to frictional skin heating, making them easily detectable by IR sensors. Designers will need to find a compromise between the high impact speed and the high probability of standoff detection. Also, a scramjet-powered missile must be initially accelerated to a speed of about Mach 3. This complicates the use of such weapons, which require a rocket booster or a high-speed air-launch platform. Experts believe that, due to a plethora of technological problems, hypersonic weapons currently have a relatively limited effective range (some 1000km for scramjet-powered missiles). However, the veil of secrecy surrounding this type of weaponry provokes rumors and excessive fears, and this destabilizing factor could prompt the enemy to resort to a pre-emptive strike.
Challenges for International Security and Stability
The U.S. expert community has carefully studied the potential of Russian hypersonic weapons in terms of how they could affect the balance of forces and concluded that, in general, they do not pose an existential threat to major nuclear powers. Thus, fitting Avangard missiles with glide vehicles will not increase the size of the Russian nuclear arsenal, nor will it extend the effective range of the missiles, their range of action or their strike speed. The United States and other nuclear powers will still be able to respond to a Russian nuclear attack.
U.S. experts admit that maneuvering hypersonic vehicles are almost impossible to intercept. However, given that the U.S. missile defense system has very limited intercept capabilities when it comes even to Russian ballistic missiles, the introduction of Avangard hypersonic missiles changes little in the nuclear war scenario. For the United States, this is more of a technological challenge, with which both the Pentagon and the White House are fairly unhappy. Dominance in military technology has remained a priority for the United States for decades, ever since the launch of the first Soviet satellite. Therefore, the news of Russia's hypersonic achievements does not sit well with Washington. At the same time, it has provided the United States with an opportunity to study the possibility of extending missile defense to near space. Megawatt laser weapons are believed to be capable of destroying both ballistic and hypersonic missiles. The current level of U.S. technology already allows for equipping different types of ground transport with lasers generating in excess of 50kW of power, while sea-based lasers can generate over 150kW. Under the current trend, laser power increases tenfold every three years. In this sense, within five years, we can expect U.S. laser technology to reach a level that where the Pentagon may be confident in the possibility of building lasers that are capable of shooting down hypersonic devices. The next step will then be to deploy laser weapons in the Earth's orbit.
In light of the above, the emergence of hypersonic weapons will introduce a number of destabilizing factors for international security. First, countries possessing such weapons will have an asymmetric advantage over other developing countries. Second, it will trigger the deployment of the space-based laser component of the missile defense system. Third, it will provoke a new global arms race, including with regard to laser weapons, hypersonic anti-missile systems, cyber-weapons, railguns and unmanned delivery platforms for strike weapons. Moreover, for non-nuclear powers, hypersonic missiles may become a serious instrument of deterrence or power projection. It should also be noted that hypersonic missiles could be used in a pre-emptive strike against an enemy whose main weapons are situated within their effective reach (at present, within a radius of up to 1000km). That is, the deployment of hypersonic weapons can be considered as a critical threat to the country's immediate neighbors. Finally, there are global risks to the Missile Technology Control Regime (MTCR). The secret hunt for missile components such as fuel, alloys, electronics and airframe blueprints has never stopped. In the new environment, even those countries that are signatories to the MTCR are interested in obtaining prompt global strike technologies.
The current leaders of hypersonic weapons research are, in addition to Russia, the United States and China.
China
Despite its ambitious statements, China has not yet rolled out a reliable prototype of a hypersonic vehicle. Chinese engineers have developed the YJ-12 supersonic anti-ship cruise missile, but the country's military currently only has subsonic ground-based cruise missiles in service. It may be the case that Beijing hopes to leap from subsonic straight to hypersonic, skipping supersonics altogether.
China is believed to be working on at least two hypersonic programs. Since 2014, it has been testing the DF-ZF (dubbed Wu-14 in the United States) hypersonic glide vehicle complete with the DF-17 medium-range ballistic missile for the launch vehicle (eventually to be replaced by the DF-31 missile). The second project, the air-launched CH-AS-X-13 missile, is primarily intended against aircraft carriers. According to a representative of the Chinese Academy of Engineering, the Institute of Mechanics has created a turbine-based combined-cycle engine capable of accelerating a vehicle to Mach 6.
United States
As part of the High Speed Strike Weapon (HSSW) program, the Defense Advanced Research Projects Agency (DARPA) and the United States Air Force are working on three hypersonic concepts. The Tactical Boost Glide (TBG) combat vehicle riding a solid-fuel rocket booster, under development by Lockheed Martin and Raytheon, is planned as an equivalent to Russia's Avangard. The Boeing Hypersonic Air-Breathing Weapon Concept (HAWC) will have a combined-cycle engine (the turbine will accelerate the vehicle to Mach 2, after which the scramjet will further propel it to hypersonic speeds). According to some reports, the vehicle may be reusable. Northrop Grumman Corporation is working to design the combined-cycle Advanced Full Range Engine (AFRE) for HAWC under a contract with DARPA. Finally, the reusable unmanned craft under development as part of the HyRAX project and the XS-1 Experimental Spaceplane program will be used as an inexpensive launch vehicle to insert dual-use satellites into low-Earth orbits.
The HSSW program is aimed at designing and testing a hypersonic strike vehicle by 2020. The key specifications include speeds of Mach 6 to 10, an effective range of over 1000km, a CEP of under 5m and a variety of warhead types (penetrator, HE-fragmentation or cluster).
The U.S. Air Force Research Laboratory is looking into the possibility of creating a combined-cycle propulsion system for reusable vehicles, including by way of integrating scramjets with reheated bypass turbojets.
In addition to DARPA, hypersonic weapons are being developed by the United States Army Space and Missile Defense Command in conjunction with the Sandia National Laboratory under the Advanced Hypersonic Weapon project, which calls for the creation of a hypersonic glide vehicle with a precision terminal guidance system.
Russia's breakthrough in the hypersonic weapons race may have shaken the global balance of forces, but it has not reshaped it. The United States is not far behind Russia technologically, and may even be ahead in certain aspects of hypersonic weapons, including when it comes to making combined-cycle or hybrid propulsion systems for hypersonic vehicles that would allow a reusable reconnaissance/strike vehicle to be created. Nevertheless, the Russian achievements came as an unpleasant surprise for all the leading world powers.
The situation appears different for those nations that do not command massive nuclear arsenals. The Russian example opens a window of opportunities for them. Hypersonic weapons may appear to be an excellent solution for ensuring a decisive military advantage over a technically lacking adversary. Those countries lagging behind in the arms race may perceive hypersonic weapons as a critical and potentially disarming threat to an unfriendly neighbor.
In the art of war, uncertainty often drives progress. As the leading analytical centers are working to collect relevant information and understand the scale of possible threats, politicians and militaries are approving investment in new defense programs. A new item on defense budgets around the world has appeared.
From our partner RIAC
Militarization of Indian Ocean and its Implications on Pakistan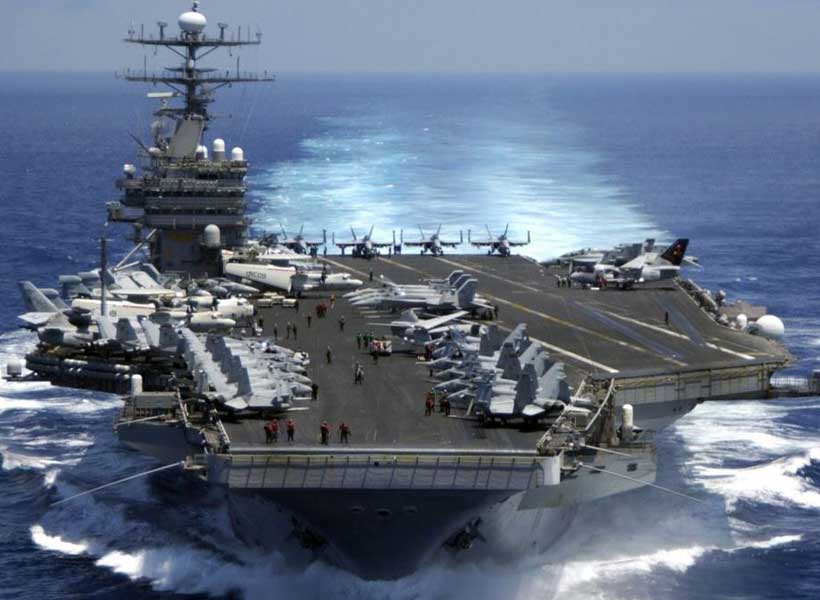 "Whoever controls the Indian Ocean, dominates the Asia"-Alfred Thayer Mahan
Indian Ocean is the third largest ocean of the world. It is considered as hub of globalization as it provides connectivity between east and west. Two-Third of the world trade occurred through this ocean so it is having a tremendous strategic location which is significant for emerging power. [1]Indian Ocean also called as "Ratnakara" (the mine of gems) in sansikrit. The most crucial trade route is Malacca straitin the ocean and secondly it provide passage to oil from Persian gulf to rest of the world. The economic interest and threatening security environment engaged different regional and extra regional players militarily.[2]
Oxford Dictionary stated Militarization as "preparation for an immediate combat situation or a violent conflict by nations or arms groups". [3]It can be of various forms like deployment of troops, Building up Naval capabilities, Weapons of Mass destruction. In Indian Ocean Militarization done by many foreign countries and also other countries who are sharing border with Indian Ocean. As different states have stakes and interests. The protagonist countries are; India, China, Pakistan and USA respectively.
Major Players in Indian Ocean
India is also a fastest growing economy. It is located in the center of Indian Ocean and it's coastline along ocean is 75, 00. This region is top priority of India as for her it is very significant as 90% of trade occurred through the ocean and it also imports LNG, 45% coming through sea. it is also dependent on resources of ocean.[4]India suspects that china is surrounding her by following her policy string of pearls. For increasing involvement of china, India has looked upon USA for making alliance or to contain china in Indian Ocean.[5] In opening of Malacca strait there are two islands; Nicobar and Andaman respectively over there they have naval presence in case of any conflict India can tackle china.
USA is another actor which is involved in ocean and playing cards, USA has its base in Diego Garcia so that in case of any conflict it can deploy its naval forces quickly. As USA is dependent on Middle East for oil so openness of passage is very crucial So second involvement is to protect its own interest that in case of any conflict Iran may block the strait of Hormuz in this case USA naval fleet will be able to prevent Iran to do so. Thirdly small Nations such as Australia having a lesser power so it ally with USA for its protection and this could only possible if USA stay over there's also gives this justification.[6]
China is rising economically and it's second great power after USA. It is also dependent on Indian Ocean in term of oil trade, Raw material and it's sea lane route passing through very critical area of Indian Ocean; Malacca Strait as near to it there is presence of Indian navy so by developing it's navy she can protect her resources. India's growing economy and china's growing global influence have highlight the strategic standing of ocean. China wants its regional maritime presence. Right now focusing on open sea and offshore defense[7].
In Context of Pakistan CPEC has great importance. India fears that the OBOR, undergirded by CPEC, could hand over it to the margins of both land and maritime Asia. By choosing for the Gwadar Port and CPEC, Pakistan has chosen to become a regional economic pivot and a major maritime power. In this regard, it has three fundamental and instantaneous responsibilities: to complete CPEC projects on time and take them to the next higher stage, to build national agreement behind them, and to eliminate terrorism. Pakistan is successfully moving in all these directions. Second, Pakistan will have larger naval presence in IOR; and that demands, for general maritime security, a stronger Pakistan Navy for protection of the sea lanes carrying Pakistan's as well as international merchandize. This task would require more naval assets and related infrastructure. While China would be there to safeguard its own interests in the Arabian Sea and the Indian Ocean, Pakistan, which up to now has been largely oriented as a land and air power, would have to build its conventional and strategic naval muscle proportionately Indian Ocean is transforming because of three reasons; China's rise as an emerging economy and its inauguration of maritime Silk Road; one belt one road (OBOR) and secondly rebalancing of USA pivot to Asia and thirdly emerging economies which are littoral to Indian Ocean. In Years ahead there would be rapid economic activities and would instigate rapid militarization.[8]
Implications on Pakistan
Challenges to Pakistan are originating because of power projection of different states in Indian Ocean. Side by side terrorism, piracy and environmental concerns are further adding to the scenario. OBOR also need proper security mechanism. India-USA strategic partnership is also a high stake for USA as this will help India to build up nuclear capabilities; air craft carrier technology, drones, marine helicopters and anti-submarine gear respectively. Which will in turn instigate risky situation for Pakistan and third thing is India is making partnership with other states to like Iran and other Gulf states to tackle the Pakistan and China partnership.[9]
China is continuously building its naval capabilities. China's maritime power named, Far sea defense, aimed to achieve two objectives; firstly to secure its maritime security and secondly to protect its interest in term of economics in Indian Ocean in Indian Ocean and West Africa. As china is expanding its economic interest so presence of navy will protect transportation routes and will help to secure sea lanes and to achieve china need to have comprehensive naval capabilities. Chinese building up of naval capabilities will ultimately engage USA as well which will put catastrophic effect in the region.[10]
Moreover, militarization is also posing non -traditional security threats such as piracy, terrorism and environmental issues as well and now after the partnership of China and Pakistan in Indian Ocean, it is dire need to overcome these challenges as this is good for both to secure their interests.[11]
India has also deployed its navy in the ocean to secure its own interest. As being the major shareholder in Indian Ocean trade and commerce activities in esteem of imported crude oil, raw materials, and consumer goods, the country's exports. It has become essential for India to ensure the security of SLOCs from the Persian Gulf, Europe, and East Asia. The security of these vigorous shipping lanes is also linked with India's dependence on the security of the Indian Ocean, combined with its need to monitor and, if necessary, patterned the naval activity of other regional powers. The Indian Navy's presence has moved to 40 ships and submarines, two nuclear submarines, two aircraft carriers. This would go up to have a 165-ship fleet by 2022 ranging from surface combatants, submarines to three aircraft carrier groups with a total of 400 MiG-29K aircraft and helicopters. India's defense budget is more than Pakistan. Pakistan has also naval presence in the Indian Ocean but up till now India is leading and Pakistan is building its capabilities.
Summary of forces
This bar chart showing that Pakistan's forces are far behind from India.Pakistan is also struggling for building capabilities in term of maritime security.Aman Exercise first time happened in 2007 and at that time 28 countries contributed but now Multinational Aman(Together for peace) Exercise 2017 happaened in arbian sea in which navies of 35 states joined the exercise and this representation was shown with boarded helicopters,explosive ordnance diposal,special operation forces and maritime observers. PLA Navy conducting major naval manoeuvres with Pakistan Navy in the North Arabian Sea in a exhibition of resolve to guard multibillion dollar innovativeness CPEC.Pakkistan Navy has elevated a Special naval Task Force to protect and defense the Gwadar port. The newly-instituted special Task Force will include ships, fast attack craft, drones and surveillance possessions to guard the port as well as contiguous sea.[12]
India's blue Navy is putting great implication on Pakistan.Pakistan is uptill now lag behind naval capabilities. Pakistan newly tested a 700 km land-sea version of cruise missile, Babur. Not too long ago, India test fired submarine launched Intermediate Range Ballistic missile, K-4. On December 26 last, India tested Agni-V, Intercontinental Ballistic Missile (ICBM). With a strike range of over 5,000 km, Agni V can reach southern parts of China. To ensure satisfactory stability, Pakistan tested its version of submarine launched cruise missile, Babur III early this January.Pakistan has also signed deal with China (PLA Navy) and according to this deal Pakistan will buy Hangor class of submarine also negotiationg on corvettes to further extend the strategic partnership.it can create balance in indian cocean.Pakistan has to build its conventional and navy muscles correspondingly.As it is necessary for pakistan to tackle India and alone Pakistan can't do that.[13]
Modernization Plans of Pakistan in Indian Ocean
Indian Ocean is though hub of globalization but side by side it's posing a threat to Pakistan's national security. To secure its survival Pakistan is developing new capabilities as according to realist perspective 3s (statism, survival, security) are very crucial for a state.Inspite of significant geopolitical position, Pakistan has not paid attention to its own country and this lack of attention has put her far behind from India but now the current nuclearization of Indian Ocean by many other countries has opened the eyes of Pakistan and also due to project of CPEC, Pakistan is now focusing on its navy to tackle any difficult situation in Indian Ocean. As Pakistan is not economically well off so that's why she will focus on upgradation of existing arsenals rather to make new one.
Pakistan is building up its arsenal with the help of China, Russia and Turkey. Chinese are providing support in building of not only arsenals but side by side giving training to Pakistani technicians. China is not only supporting Pakistan economically but also building human resource. Russia will supply F-22 frigates with enhanced capability of sensors and possibly will also include SAM, surface to air missile. Pakistan has also hired second fast attack craft missile (FACM) named PNS HIMMAT and this is under the program of AZMAT fast attack craft missile which was initiated in 2013 with the collaboration of China and now Pakistan has made its indigenous second FACM and first one was PNS DEHSHAT.Though it is a small vessel but still has capability to hit surface ships. Fast attack craft is also equipped with other arsenals like guns and other electronic combat equipment and it has fast speed but it can be used in operation beyond 100-150 nautical miles from its respective coast. No doubt it's an appreciated accumulation in the operational capability of Pakistan .But disadvantage is its small size and it can't be operated in area which is far from its range. But FAC's capability can be improved by investing in supersonic anti-ship missile ASHM and ASHM which is longer in range which can provide long range surveillance and this can effectually extend the range of fast air craft FAC.[14]
Gwadar port has brought Pakistan and China more closer and now Pakistan is enhancing its naval assets with the collaboration of China. Pakistan has finalized the agreement over submarines with China and China will deliver eight submarines; S20 and SSK respectively. Among eight submarines, four of them will be constructed in Pakistanand rest of four will be constructed in China. Pakistan has also done agreement with Turkey in upgradations of its naval assets; in term of undersea combat competences. In June, agreement between Pakistan and Turkey over 3 Agosta 90B-class (aka Khalid-class) which is "diesel-electric attack submarines" furnished with air-independent impulsion schemes.Anti-ship warfare capability will further enhance the chance to prevent the naval blockade and these steps like upgradation of existing arsenals, training programs is a clear message that Pakistan is ready to counter existential threats in Indian Ocean.[15]
Modernizaton plans of India in Indian Ocean
Chinese presence and its partnership with Pakistan have alarmed India and she is also developing and heavily investing in naval assets to tackle its major rivals; Pakistan and China respectively. India is focusing on its indigenous capabilities to modernize its weapons and in term of extension of its naval forces. Since 2014 India has different type of vessels which are 41 in number. These includes; corvettes, frigates, aircraft carriers, nuclear and conventional powered submarines and these are still under construction[16]. Side by side India is also investing in Anti-submarine shipscapabilities like "Kamorta-class corvette". Long range surveillance maritime aircraft and ships which include "Saryu-class petrol vessel "and UAV's (Unmanned Aerial Vehicles) like "IAI-Heron-1"but still India is lagging behind in term of submarine armada which has put very bad impact on its other naval capabilities[17].
India is also building aircraft carrier but still under development.one aircraft is INS Vishal which is 65,000 in weightage and will be able to house almost 55 aircrafts and aircrafts will be launched by a system (CATOBAR) "catapult assisted take-off but arrested recovery". This system will help aircraft in launch from carrier and aircraft will able to carry heavier armaments payload and this aircraft carrier is expected to be commissioned in Indian navy in 2030s.it will be driven by nuclear apparatus. But India has no experience in term of nuclear impulsion in surface vessel so there is chance that India may cooperate with US and France in term of this aspect[18]. Since 2012 India has only one nuclear driven submarine which she has taken from Russia on contract[19]
India is also building nuclear city where she is developing both nuclear and conventional weapons and located in South India.She is also developing thermonuclear weapons and this will disturb the balance of whole region.Already there is conventional assymetry between India and Pakistan but this will instigate full fledge arms race in the region[20].It is commonly said that she is developing its nuclear city but still there is no credible information about it, whether she is developing or not.
Second strike capability of Pakistan
Pakistan's full spectrum deterrence will not be complete without a triad vis-a-vis India, including a symmetric and credible naval component. The stronger a country's economy, the stronger security cover it would need to protect and sustain it. Pakistan has a narrow window to build its naval capabilities. The opportunity will shrink if this task belongs to the distant future and the precipitation of spying networks around Pakistan's coastline and the mainland would thicken more vigilance and cooperation with friendly countries will be required to combat this threat.[21]
Second strike capability is traditionally acquired by having submarine-launched ballistic/cruise missiles. They serve as credible deterrence tanks to their survivibility and give a great boost to the defence of a state.Both states are working on second strike capability.First India tested SLBM (Submarine Launched Ballistic Missile) K-4 and K-15.India is trying to test its missiles and when tests will successful India will deploy missile on its nuclear powered submarine.Pakistan tested its second strike capbility after India by launching first ever nuclear capable submarine launched cruise missile Babur-III. In near future India has 2 nuclear submarines and this missile only launched through this submarines rest of the submarines are not capable whereas in term of pakistan ,have all conventional submarines and Babur-III launched from any of these without any modification.Pakistan doesn't have nuclear powered submarine.while coming to range Indian missile has wide range as compare to pakistan's missile.From both sides this project will take 10-15 years.[22]
Future scenarios of Naval Upgradation in Pakistan
Pakistan has signed agreement with Germany to buy ATR-72 which is basically plane spotter and there are chances that pakistan navy convert it into Anti-ship warfare and this will allow it to proficient of Anti-ship wrafare plateform.In coming years Pakistan will upgrade it with airborne surviellance radar.[23]Pakistan has also inaugurated its Pakistan Airbase(PAF) in Bholari which is situated in Karachi.It is operational now and this base will play a supportive role both for land and sea.Though Pakistan is lagging behind India but Pakistan still able to tackle India.This will deliver aerial defese to our land and side by side will also protect China-Pakistan economic corridor(CPEC) project[24]In future ahead cooperation of China and Pakistan will help to modernize Pakistan's naval assets.
Conclusion
Introduction of nukes in Indian ocean has raised new multi challenges for Pakistan. Despite of Pakistan wish to keep waters clean from nuclear weapons, India has taken first step to furthur complicate the strategic enviroment of South Asia. Though Pakistan is in the process of development of possible counters, however over all such developments will initiate a cold war type competion between India and Pakistan thus creating arms race. Though idea of sea based ''assured second strike'' capability may serve as major deterrent factor to avoid all out conflict but development of other conventional naval build up might increase friction in the context of Arabian Sea – Indian ocean security paradigm.Pakistan and India are traditional rivals. They have apprehensions from each other which are deep rooted. The Indian Ocean is the most significant and relevant water body. It has political, economic, security and energy imperatives for whole world. It is the global trade route encompassing oil and energy trade which is the driving force of whole world's industry. The Indian Ocean is the theatre of new game for global powers. There are various rivals in competition for influence.Indian designs are to become a global power with active role in every sphere. It has a first priority to compete Chinese influence. Pakistan has a main security threat from India. Its foreign policy has long been hostage to this threat. The rivalry, which reached to the nuclearization of both states may reach Indian Ocean as Pakistan has always been in quest of balancing the power as against India.Pakistan needs robust efforts to achieve security in Indian Ocean to safeguard its interests.
---
[1]Pejsova,Eva, "Scrambling for the Indian Ocean", European union institute of strategic studies,2016
[2]"Strategic importance of Indian Ocean",Himfact,2015,http://www.youtube.com/watch?v=997KUreZIA
[3]"Militarization in the Indian Ocean Region" ,Indian Defense Forum,2015
[4]Jaishankar,Dhruva, "Indian Ocean Region: A pivot for India's growth", Brookings institution India center,2016
[5]"Militarization in the Indian Ocean", Indian Defense Forum,2015
[6]Ibid.
[7]Albert, Eleanor, "competition in the Indian Ocean", council on foreign affairs,2016
[8] Masood khan,Sardar, "Indian Ocean Region: Strategies and challenges", Pakistan observer,2016
[9]"Emerging Challenges in Indian ocean pose serious threat to Pakistan's security interest", Pakistan today,Islamabd,2017
[10]Qamar Fatima,Asmajamshed, "The political and Economic significance of Indian Ocean: An analysis, A research journal of South Asian Studies,2015
[11]"Indian Ocean maritime security challenges: Is Pakistan ready",Times of Islamabad, 2017
[12]Muhammad Azam Khan, "Aman 17 and Balance of power in Indian ocean", The News,2017
[13]Ibid.
[14]Usman Ansari, "Pakistan Seeks To Energize Naval Modernization", Defense News, 2015
[15]Bilal khan, "The Pakistan Navy 2016 and beyond", QUWA (Defense News and Analysis group)
[16]"Why India's 'Blue Water' Ambitions Matter". Archived from the original on 2014-11-23.
[17]"India's Growing Unmanned Naval Fleet". Archived from the original on 2014-10-30.
[18]Franz-Stefan Gady, "Confirmed: India's Next Aircraft Carrier Will Be Nuclear", 2016.
[19] VIVEK BHARDWAJ, "TOP 10 Most Advanced Upcoming Projects,Future,Indian Navy", 2015.
[20]Adrian Levy, "India Is Building a Top-Secret Nuclear City to Produce Thermonuclear Weapons", Foreign Policy Magazine, 2015.
[21]Sardar Masood Khan, "Indian Ocean Region: stratregies and challenges", Pakistan Observer, 2015.
[22]Zarnab Tahir, "Deterrence and second strike capability of South Asia", Center for Strategic and contemporary Research,2017
[23]Bilal khan, "Is it finally the Pakistan's Navy turn", QUWA, Defense news and analysis group, 2015
[24]"PAF inaugurates new operational air base at Bholari near Karachi", 2017
PNS Yarmook: An Upgrade For Pakistan's Naval Capability
Pakistan Navy has always played its part to contribute towards national security. It has been working to secure the maritime boundaries of Pakistan while adopting a credible deterrence approach. On July 13th, 2020 induction ceremony of Pakistan Navy Ship called Corvette PNS Yarmook took place at Karachi. In 2017 Pakistan Ministry of Defence signed a contract with a Dutch Ship Manufacturing Company called Damen Shipyard to build two multipurpose OPVs (Offshore patrol vessels), PNS Yarmook is the first one and the second PNS Tabuk is yet under construction. The CNS, Admiral Zafar Mahmood Abbasi while speaking on the occasion stated that this is a significant milestone for the Pakistan Navy as the induction of this vessel will help Pakistan secure its maritime borders and this warship will act as a force multiplier enhancing Pakistan's naval capability.
This newly inducted warship is a state of the art anti-ship, anti-submarine, electronic warfare platform that has a terminal defence system and advanced self-protection. It is also capable of performing various other maritime operations and can transport UAV (Unmanned Air Vehicle) and helicopters simultaneously. In case of any special mission operations, it can accommodate two 20 foot equivalent Units and is also capable of launching two RHIBs (Rigid-Hulled Inflatable Boats) at 6.5 meters and 11.5 meters at the same time. Damen has built about 40 vessels of the security and defence segment in the past which include several sophisticated vessels made for Royal Netherland Navy along with the flagship of Romanian Border Police and the Stefan cel Mare offshore patrol vessel, which shows that it is a highly capable and trustworthy international player for shipbuilding. It is also expected to deliver the second vessel named PNS Tabuk by the end of this year.
Historically, the role of Corvette was fighting minor wars, coastal patrols, and supporting large fleets. During World War II, the modern Corvette was introduced as a convoy escort vessel and easily built patrol. In the late 20th Century the modern navies started a trend of better maneuverability and smaller surface capability. Corvettes measure up to 55-128m (180-420 ft.) in length and have a displacement of 500-3000 tons long. They are armed with surface to air missiles, the surface to surface missiles, small and medium caliber guns and anti-submarine weapons. Modern Corvettes are also capable of accommodating of medium or small anti-submarine helicopters. India's navy currently has four Corvettes of Kamorta class in its inventory. Hence Pakistan has been compelled to follow the same path. The newly inducted Corvette PNS Yarmook, though one in number, but given the limited resources it would likely add up a resort option. In the longer term, this would serve the purpose of enhancing the Pakistan Navy's response capabilities.
With the expansion of the Exclusive Economic Zone (EEZ) of Pakistan about 350 nautical miles away from the coast, the area of responsibilities of the Pakistan Navy has increased. Moreover, with the development of the deep seaport of Gwadar as part of the CPEC (China-Pakistan Economic Corridor), Pakistan is about to become a central trade platform, which India is continuously trying to derail. Unfortunately, India always tries to promulgate that CPEC is not economic cooperation, it is military cooperation. However, it is the right of every state to protect its interests whether they are economic. This has increased India's concerns and has led it to develop more advanced and sophisticated naval buildup. India believes that the development of the Gwadar port will prove hazardous for its interest in Central Asian states. Nonetheless, India's long term dream for the blue water navy and gain control over the Indian Ocean region (IOR) continue to be a source of serious concerns for Pakistan's maritime security. Hence induction of PNS Yarmook will help Pakistan to secure its sea lines and enhance sea-based defense and also to patrol more frequently. These warships will enable Pakistan to counter India's naval developments and vested interest in the IOR more effectively. In the contemporary era, maritime security has a great significance for economic development as it is directly linked with the maritime economy of any state. Given the economic potential of Gwadar deep seaport, the Pakistan navy has to deal with future challenges arising from India. In this regard, PNS Yarmook being a technologically advanced vessel will boost up Pakistan Navy's capabilities to deal with such challenges and to maintain peace and stability in the IOR.
Pakistan Navy apart from protecting Pakistan's maritime frontiers is also conducting peacetime missions such as bathymetry and hydrography. Pakistan has recently inducted PNSV BEHR MASAH to discover the undersea resources by performing oceanographic, hydrographic, and geographical surveys. It is believed that PNS Yarmook and PNS Tabuk along with guiding Pakistan's maritime frontiers will help perform these peacetime missions without any external threats. Other than that, they will add more flexibility in performing regional maritime patrols in IOR and will act as a force multiplier for Pakistan Navy.
Relevancy of Russian Non-Strategic Nuclear Weapons in current NATO-Russian threat environment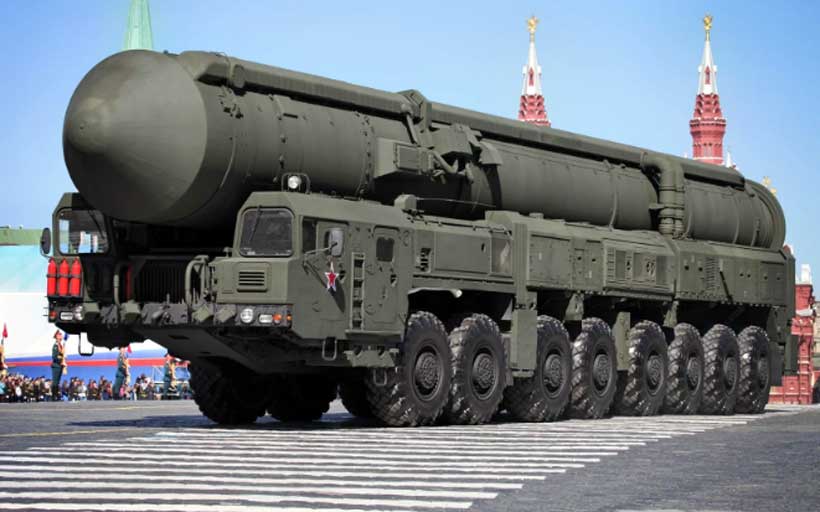 Non-strategic nuclear or tactical nuclear (NSNWs) weapons are basically battlefield weapons and used to hit counterforce (Command and control, nuclear facilities etc.) target of enemy and they are used for limited purpose. NSNWs include Artillery, mines, SRM (small range missile), bombers, ships and submarines etc. There is no exact definition of range and yield of tactical nuclear weapons but just that tactical weapons have smaller yield than strategic weapons[1]
During cold war era there was clear distinction between strategic and non-strategic nuclear weapons in term of range and yield. Non-strategic nuclear weapons had low yield and range and were used to target any specific area. But after cold war there is blur line or we can say now there is no more clear distinction between both strategic and non-strategic nuclear weapons as their delivery system, range and yield have been improved. Now they have same capability as strategic weapons and can create huge destruction on large scale.[2]
Russia use term 'Non-strategic nuclear weapons for its tactical or conventional nuclear weapons. It is clear indication that Russian perspective on Tactical nuclear weapons is far different from American perspective. What is the definition of non-strategic nuclear weapons still there is no common consent on it. But it is the fact that Russian tactical weapons are strategic as they have same capability or yield as one strategic weapon has and some weapons have more destructive capability than the bombs which were released on Hiroshima and Nagasaki. Basically these non-strategic nuclear weapons were not covered in strategic Arms Reduction Treaty START and Intermediate nuclear force INF.[3]
Russia justify its non-strategic nuclear weapons in this way that its survival is under threat due to European countries whom US has provided extended deterrence and there is huge conventional asymmetry vis-a-vis US and NATO countries. Due to this reason Russia wants to keep NSNWs. There is a ratio of almost 3,000-6,000 NSNWs which can be delivered in counter response to NATO or European theatre. Russian stance towards non-strategic nuclear weapons is that she is relying on these weapons to make deterrence effective and to give message to US and its NATO allies that in case of any armed aggression, Russia will use nuclear strike against them.[4]
Background
United States was the first to start arms race as she developed its nuclear weapons and then Russia followed the same suit. In the early 50's both started to develop tactical nuclear weapons to use in battlefield as there was nuclear rivalry between soviet and US so there was huge competition between both of them. In mid-1970's soviet was ahead in term of mega tonnage then USA[5].After the dissolution of USSR, geo-politics had changed the dynamics of the world and according to particular strategic environment soviet adapted the method of limited use of atomic weapons to deter its potential adversary (US and NATO) as soviet was comparatively weaker than US in term of conventional weapons that's why for soviet this was the only way to curb the crisis. Russia realized non-nuclear but strategic conventional armaments as being of potential use in such scenarios[6]
Throughout the cold war nuclear weapons were central to strategy of the US and Soviet as both states had focused on limited war so both decrease the number of nuclear weapons These Include long-range missiles, magnitude bomb, intercontinental ballistic missiles (ICBMS), submarine launched ballistic missiles (SLBMS) and heavy bombers etc. These were basically to hit counterforce target of enemy forces and side by side they also positioned number of strategic weapons beyond their own zones along with the troops. Respective weapons typically had less Yield and range so they had less power than nuclear weapons. These weapons were used for battlefield to achieve tactical and limited purpose.
In 1987 soviet and the US signed Intermediate Range Nuclear Forces (INF) Treaty, removed intermediate and middle range cruise missiles. But after the disintegration of Soviet Union there was huge security concern and soviet economy was also collapse and the conventional superiority which soviet had on US during cold war but after cold war Russia get weak in terms of technology and conventional weaponry and according to particular geopolitical circumstance the US also alter its weaponry. Due to further advances little attention was given to tactical nuclear weapons or strategic nuclear weapons. It is clear from the fact that in Presidential nuclear initiative (PNI) from 1991-1992, little attention were given to tactical nuclear weapons and in START, non-strategic weapons were also not included.
Non-Strategic Nuclear weapons (NSNWs) during cold war
US Doctrine and military strategy:
NSNWs were installed for protection of the U.S. allies against hostility which was posed by the Soviet Union and Warsaw Pact allies, side by side these weapons were against other adversaries as well. For the US and its NATO allies it was under the strategy of flexible response. According to this strategy, NATO did not claim that they will use nuclear weapons against any sort of attack but they preserved the capability to deter the escalation of war. This was a sort of balance of resolve under which US and NATO influenced the perception of soviet so that soviet don't escalate the crisis but give up.[7]
As the Cold War was about to an end, NATO recognized that now there is no need of having nuclear weapons at large scale or to defeat ant tactical attack from the side of soviet. As now Soviet is not able to launch full scale war on NATO. Side by side NATO also understand that these weapons would continue to play a crucial political role in NATO's strategy by putting ambiguity in the concentration of any potential adversary that in case of any aggression NATO can use its nuclear arsenal.[8]
US Force structure:
During cold war US shaped and resize its non -strategic nuclear weapons according to particular security threat environment.US had deployed these weapons on zones of NATO and Asian allies in order to provide extended deterrence. In l970, US started to reduce its non- strategic nuclear weapons about more than 7,000 and in late 1980 NSNWs were less than 1,000.US reduced because its NATO allies were also agreed that less number of weapons are enough for the purpose of deterrence but having a good quality .Now US focus was on upgradation of its arsenals as she was not perceiving any immediate threat from Soviet .Between 1980-1988 US developed and upgrade its nuclear arsenals, which include, GLCM (ground launched cruise missiles) ,IRBM (intermediate range ballistic missiles), SRBM(submarine range ballistic missiles),and also build new bombs for navy but after the collapse of soviet Union, US stopped its modernizing programs and both soviet and US signed intermediate nuclear force(INF) to eradicate all short and medium range cruise and ballistic missiles[9]
Soviet doctrine and military strategy:
Like US, Soviet reliance was also on nuclear weapons as a military strategy[10]. During cold war soviet has doctrine of NFU (no first use) but this doctrine can be changed anytime by any state according to particular circumstances. The other thing was that soviet strategic nuclear weapons were more cohesive than US and these arsenals were also useful in case of any astonishment attack or preventive attack[11] .In 1980, Russia also started to reduce nuclear arsenals as they said that strategic weapons have shattering effects but at the same time they are used for deterrence.
Force Structure:
During cold war, Soviet Union had installed number of delivery vehicles to deliver NSNWs (nonstrategic nuclear weapons). In different periods, it installed devices that were so minute that they could adjust in little container, nuclear mines, shells which were used for artillery, short-, medium-, and intermediate-range ballistic missiles, short-range air-delivered missiles, and gravity bombs. The USSR installed these arms on almost 600 centres, some of which were positioned in Warsaw Pact states in East Europe including some western and southern outside of the nation and all over in Russia. In 1991, after disintegration soviet was left with about 20, 0000 of non-strategic nuclear weapons before dissolution of Warsaw pact it was almost 25, 0000 NSNWs. [12]
Non-Strategic Nuclear weapons after Cold War
US strategy and doctrine
NSNWs are still central to strategy of US and NATO policy and US maintained its doctrine of First use (FU) and US relies on amalgam of conventional and nuclear weapons maintaining both offensive and defensive posture and continue to deter and providing extended deterrence . "New Strategic Concept" which were retained in April 1999 specified, "To defend concord and to prevent conflict or intimidation, the Coalition will maintain amalgam of both strategic and conventional weapons. Strategic weapons make a unique contribution in interpretation the dangers of belligerence in contradiction of the Coalition in numerable and offensive".[13]
Furthermore, the 2010 Strategic Concept stated more reductions in nuclear weapons, in the upcoming future. The allies are "strongminded to follow an inoffensive world for all, in a way that promotes international stability according to Non-proliferation treaty, and is grounded on the belief of security for all." Whereas coalition had "affectedly concentrated the quantity of strategic weapons based in Europe" and also reduced the role of strategic weapons in NATO plan." Besides, the arms control progression "should concentrate on the discrepancy with the superior Russian stocks of short-range nuclear weapons." so, nevertheless NATO no more watched Russia as an opponent, the coalition deceptively arranged that the discrepancy in NSNWs (Non-strategic nuclear weapons) could generate security apprehensions for some supporters of the coalition.[14]
Force structure:
From side to side, the late 1990s, George W. Bush Government, the United States preserved almost 1,100 non-strategic nuclear weapons in its dynamic stock. Around about 500 were air-delivered bombs organised at centres in Europe. Whereas the rest of arsenals, counting some extra air-delivered shells and almost 320 strategic equipped sea-launched cruise missiles, were apprehended in storing zones in the United States[15].US has condensed the quantity of its centres in Europe that stock strategic arsenal from over 125 centres in -1980s to 10 centres, in seven countries, in 2000.[16]
Russia military doctrine strategy
In past, 20years, Russia has reviewed its strategic and conventional weapons with succeeding varieties looking to dwelling a huge dependence on strategic weapons. Like, the armed doctrine delivered in 1997 permitted for the use of strategic weapons "in case of a riskto the survival of the Russian Coalition. "Doctrine printed in 2000 prolonged the environments when Russia may be used strategic weapons to comprise outbreaks using weaponries of mass destruction in contradiction of Russia or its partners "and side by side in rejoinder to large-scale hostility exploiting non-strategic nuclear weapons in circumstances serious threat to the security and sovereignty of the Russian Alliance[17]
In 2010, it did not definitely approve the preventive use of strategic weapons. But also specified that "Russia assets the precise to usage of strategic arsenal in comeback to a use of strategic or any sort of additional weapons of mass destruction; biological and chemical weapons in contradiction of her and her supporters, and side by side in a case of an hostility in contradiction of her with conventional weaponries that would place in risk the survival of the state.[18]So, there is little indication that Russia strategies to practise strategic armaments at the very start of a clash, before it has involved with conventional armaments. Russia might recourse to the practice of strategic weaponries first, in ongoing limited war.[19]
Force structure:
Non-strategic nuclear weapons in Russian storage, it is very difficult to get idea about that how many NSNWs Russia possess. This ambiguity originates from various factors: improbability about the quantity of nonstrategic nuclear weapons (NSNWs) that the Soviet Union had positioned and stored during 1991, in this year President Gorbachev broadcast his PNI; improbability about the speed of warhead abolition in Russia; and thirdly, ambiguity almost whether all warheads detached from positioning are still programmed for exclusion. Soviet Union might have installed 15,000-25,000 NSNWs(Non-strategic nuclear weapons) in the late 1980s and early 1990s. Through the 1990s, Russian administrators specified that they had finished the arsenals extractions authorized by the PNIs and had ensued to eradicate weapons at a degree of 2,000 each year.[20]
Russia had also seemingly concentrated the quantity of armed centres that could install nonstrategic nuclear weapons (NSNWs), has merged its storing capacities for these arsenals. According to an estimate, the Soviet Union may have almost 500-600 storing locations for strategic armaments by 1991. By the end of this particular period, this amount may have deteriorated to almost 100. In previous 10centuries, Russia might have additional amalgamated its storing positions for strategic arsenals, recollecting almost 50 in manoeuvre[21]
21st century: Relevancy of Russian Non-Strategic Nuclear Weapons in response to current NATO threat environment
The strategic balance in Eastern Europe turned a dramatic turn following collapse of Soviet Union in 1991. Newly born Russia was far-cry of previous super power. Though threat was gone, but NATO instead of restricting its capabilities and influence continued to expand, ultimately absorbing more states in Eastern Europe. After Global war on terror, NATO-Russia tensions eased down to great extent but after American with drawl from Anti-Ballistic treaty in 2002, Russia decided not to give extra leverage to arms control agreements with NATO, one of it was maintenance of credible fleet of Tactical Nuclear Weapons which in Russian perspective are called Non-Strategic Nuclear Weapons (NSNWs).
Russia is economically far behind from Western Europe and US .Russian has about 30% of world's natural resources which include precious metals, oil and gas. By exporting these resources, Russia produce a huge revenue but in 2014 after decline in oil prices and sanctions which were imposed by US and European countries on Russia on its defence and energy sectors, due to its annexation of Crimea and these all circumstance lead towards deterioration in Russian rubble .[22] Another aspect is, Russia exported its Gas and oil to European countries and during Ukrainian crisis Russia used gas as a mean to blackmail European states[23]. Europe made 75% of Russian export and it was huge share in Russian economy[24].After sanctions imposed by US and European Union (in term of technology and shale oil production and other sectors) in response to that Russia cut down its supply of gas to European nations due to which it effect the gross domestic product(GDP) of Russia[25]
European states are now relying on renewable energy resources; fossil fuels and shale oil etc.[26] Now Russia is no more able to blackmail European states to fulfil its own geopolitical interests and European states has freed them from the Russian import of oil and gas. Due to such economic conditions, Russia has only option of non-strategic nuclear weapons for the purpose of deterrence against its adversaries as she don't has enough to build new arsenals as US. Russian defence budget is just 5% of American defence budget[27].
Another justification provided by Russians on its non- strategic nuclear weapons is NATO's drill inside Baltic States, Russia provides another justification of its non-strategic nuclear weapons as NATO is expanding towards eastern European states and Baltic States and it's a severe threat for Russia .NATO is doing agreements and improving conventional and nuclear competences and deploying nuclear capable missile on Eastern Europe and Baltic states near to Russian territory not only this NATO and US are also supporting oppositions inside Russia. NATO is also agree to support Allie's forces in term of readiness, training and command and control whereas US pledged under European Reassurance initiative (ERI), in which US will provide security assurance to its European allies, on its eastern border to deter and provide advancing resistance against a Russian conventional attack. But NATO maintained a comparable force in West Berlin to serve same interest as US, and it was fruitful for more than forty years in dissuading a Soviet (Russia) endeavour to alteration the status quo by might or coercion. [28]
Russia is facing adversary which is far ahead in every aspect; smart weaponry, long range missiles which are highly conventional capable, well trained soldiers, nuclear weapons kinematic and non-kinematic means of warfare etc. In response to it Russia has its non-strategic nuclear weapons and side by side building its offensive and defensive capabilities, conducting military exercises, verified delivery system of nuclear and conventional weapons and it seems that Russia is signalling US that though there is asymmetry between them but still Russia can respond US and her allies with its present capabilities. [29]
The Russian nuclear arsenal is not just for outdated nuclear deterrence, just to prevent the status quo but it is also to be used as a tool of bullying. At the same time, Russia's nuclear bluffing has generated the perception that a nuclear attack in Europe is once again possible. And it has upraised concerns about Russia's supposed "escalate to terminate "strategy – a strategy that forecasts forced threats which include concrete limited nuclear use, to sack conventional war on Russia's standings [30]
In a situation that would echo in the West, Russia might decide to slice out territory from one of the Baltic States through amalgam of both conventional and nuclear weapons, opening with an instant conventional interchange to generate a "fait accompli" and will hit counterforce target and in turn it will hit adversary's capabilities. Russia will try to do limited war but in case NATO react to this strike rapidly and Russia feel its conventional defeat than there is chance that Russia will go for nuclear strike. [31]
Russia didn't declare what is its nuclear threshold but Russia has military doctrine of first use (FU) and she can launch attack on NATO due to miscalculation as this is game of perception or misperception.
Withdrawal from the ABM (Anti- Ballistic Missile) treaty by US in 2002.This is also tremendous security concern for Russia as US is building Ballistic Missile Defence (BMD) and US has deployed BMD in Europe and to counter BMD, Russia has deployed non-strategic nuclear weapons[32]. Deployment of missile shield in Europe means that, "there is preparation of first strike capability", according to Putin. Russia has its Iskandar program in response to BMD and current status of this program is not clear up till now.[33]
Due to lack of precision guided non -strategic nuclear weapons like submarine launched cruise missiles (SLCMs) maintained by space technology, don't have effective command and control C4ISR (computer, command, control, communication, intelligence, surveillance and reconnaissance).Still Russia needs to work on all of these aspects.
Conclusion
Russian outlook on its Non –Strategic Nuclear Weapons, deal with both of political and military aspect. Non-Strategic Nuclear Weapons have played a central role in the military strategy of Russia against its potential adversary US and NATO after the disintegration of Soviet Union. Russian armed forces still lag behind in term of hi-tech weaponry; unmanned aerial vehicles (UAVs),Precision guided conventional weapons and electronic warfare competences with respect to US and NATO. Russia is relying on old soviet military hardware though she is investing in building new military hardware but full implementation is not happening as Russian economy is weak after its dissolution. Russia has capability to attain limited territory with limited options but to fight with major rival, it will take a long way to go.
Though there is asymmetry between Russia and NATO. Russia is behind in terms of technological development but both are doing tit for tat mechanism like US has deployed BMD in response to which Russia launched Iskander missile though it is short range but can cover eastern European states. Both states are doing this for their survival according to realistic perspective but this is engaging both of them in arms race which is very disastrous as it can instigate crisis.
Agreements like INF (Intermediate nuclear forces), PNI (Presidential Nuclear Initiative) and START treaty didn't pay attention towards Non- strategic Nuclear weapons which was very crucial to discuss but to different other developments NSNWs were ignored. There are chances that both Russia and US will extend New START treaty but it remains to be seen that whether they will include Non –Strategic Nuclear weapons or not.
---
[1] Brian Alexander, Alistair Millar, ed. (2003). Tactical nuclear weapons: emergent threats in an evolving security environment (1. Ed.). Washington DC: Brassy's. p. 7. ISBN 978-1-57488-585-9. Retrieved 22 March 2011.
[2]Ibid.
[3] Robert M.Gates,(senior fellow at centre for a new American security), "Russia's Evolving nuclear doctrine and its implications'', Foundation pourla recherché strategique, 2016
[4] Tom Nichols, Douglas Stuart, Jeffrey D. McCausland,BOOK, Tactical nuclear weapons and NATO, 2012
[5] "US and Russian Tactical nuclear weapons: A forgotten threat", enter for global and health security",PSR,2016
[6] Robert M.Gates,(senior fellow at center for a new American security), "Russia's Evolving nuclear doctrine and its implications'', Fondation pourla recherché strategique, 2016
[7]"The United States retains substantial nuclear capabilities in Europe to counter Warsaw Pact conventional superiority and to serve as a link to U.S. strategic nuclear forces." National Security Strategy of the United States, White House, January 1988, p. 16
[8] North Atlantic Treaty Organization, "The Alliance's Strategic Concept," NATO Office of Information and Press, Brussels, Belgium, 1991, para. 8.
[9]CRS Report RL30033, "Arms Control and Disarmament Activities: A Catalog of Recent Events", by Amy F. Woolf
[10]CRS Report 97-586, "Russia's Nuclear Forces: Doctrine and Force Structure Issues", by Amy F. Woolf and Kara Wilson
[11]Ivan Safranchuk, "Tactical Nuclear Weapons in the Modern World: A Russian Perspective," in Alexander, Brian and Alistair Millar, editors, Tactical Nuclear Weapons (Washington DC: Brassey's Inc., 2003), p. 53
[12]Joshua Handler, "The 1991-1992 PNIs and the Elimination, Storage and Security of Tactical Nuclear Weapons," in Alexander, Brian and Alistair Millar, editors, Tactical Nuclear Weapons (Washington DC: Brassey's Inc., 2003), p. 31.
[13]The Alliance's Strategic Concept, approved by the Heads of State and Government participating in the meeting of the North Atlantic Council in Washington DC, April 23-24, 1999.
[14]ibid., pp. 7-8
[15]"NRDC Nuclear Notebook: U.S. Nuclear Forces, 2007," Bulletin of the Atomic Scientists, January/February 2007.
16USNuclear Weapons in Europe, 1954-2004, by Robert S. Norris and Hans M. Kristensen. Bulletin of the
Atomic Scientists. November/December 2004
17Joshua Handler, in Alexander and Millar, Tactical Nuclear Weapons, pp. 23-25
18 "Russia's Military Doctrine," Reprinted in Arms Control Today, May 2000
19New Russian Military Doctrine, Available at Opensource.gov, February 5, 2010.
20Pavel Podvig, "New Russian Doctrine and Preventive Nuclear Strikes," Russian Strategic Nuclear Forces, October 14, 2009, http://russianforces.org/blog/2009/10/new_russian_doctrine_and_preve.shtml
21Lewis Dunn, "Non-strategic Nuclear Weapons Control: What is the Problem?," in Larsen, Jeffrey A. and Kurt J. Klingenberger, editors, Controlling Non-Strategic Nuclear Weapons: Obstacles and Opportunities, United States Air Force, Institute for National Security Studies, July 2001, p. 17.
22 Hans M. Kristensen, Non-Strategic Nuclear Weapons, Federation of American Scientists, Special Report No. 3,Washington, DC, May 2012, p. 68, http://www.fas.org/_docs/Non_Strategic_Nuclear_Weapons.pdf.
23Julian Cooper, "The Russian economy twenty years after the end of the socialist economic system", journal of Eurasian studies, 2012.
24Andrea Thomas, "Russia and Ukraine Mustn't Use Gas as Blackmail Tool, Says EU Official", The wall street journal, 2014.
25Sam Meredith, "US ratchets up pressure to break Russia's stranglehold over Europe's energy market", CNBC, 2017.
26Kimberly Amadeo, "Ukraine Crisis: Summary and Explanation, How Ukraine crisis threaten the EU, 2017.
27Fiona Harvey, "Shale and non-Russian gas imports at heart of new EU energy strategy", 2014.
28Julian Cooper, "The Russian economy twenty years after the end of the socialist economic system", journal of Eurasian studies, 2012.
29Richard sokolsky, "The New NATO-Russia Military Balance: Implications for European Security", 2017.
30Jacek Durkalec, "Nuclear-Backed 'Little Green Men:' Nuclear Messaging in the Ukraine Crisis", Polish Institute of international Affairs, July 2015, www.pism.pl.
31Nikolai N. Sokov, "Why Russia calls a limited nuclear strike "de-escalation"," Bulletin of the Atomic Scientists, March 2014, http://thebulletin.org.
32Paul Goble, "Putin Believes He Can Win a War with NATO, Piontkovsky Says", The Interpreter, 10 August 2014, www.interpretermag.com.
33Alexel Arbatov, "A Russian Perspective on the Challenge of U.S., NATO, and Russian Non-Strategic Nuclear Weapons",
34Andrei Akulov, "Iskander – Response to BMD. Should West Further Provoke Russia? (II)",strategic culture foundation, 2013.