The messages hidden in a meeting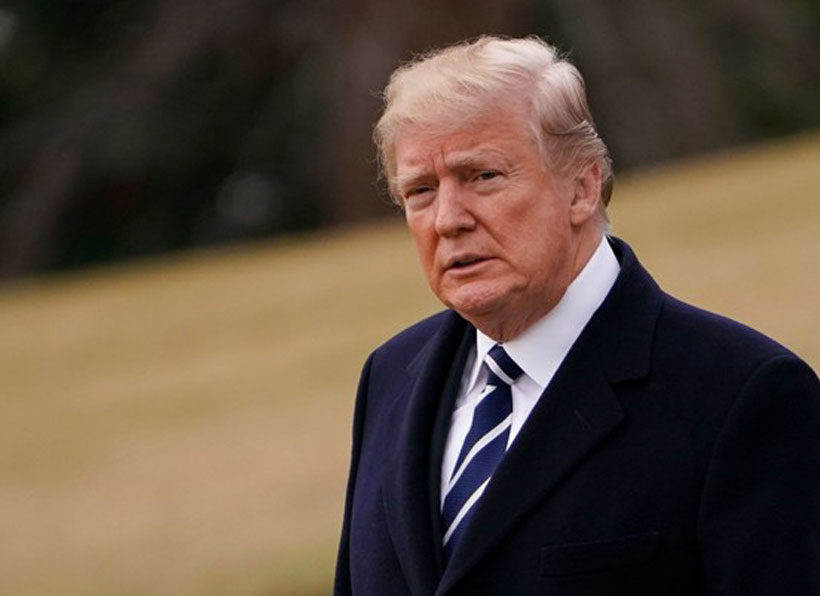 The leaders of the United States and North Korea met at the demilitarized zone (DMZ) in the borders that divide North and South Korea. The meeting was about 50 minutes long. The two sides were inside North Korea's borders only for the initial greetings and handshakes and after taking some pictures they had their talks inside the territory of South Korea.
The two sides had last met in late February; after that, the negotiations did not go any further and were practically on hold.
Evidently, Donald Trump is the first U.S. president to step into North Korea; he believes that going across the borders that divide North and South Korea is a cause for pride.
After the meeting, Trump announced that he had invited North Korean leader Kim Jong Un to Washington and they had agreed to restart negotiations, but the sanctions on North Korea were still in place!
Kim Jong Un also said that Trump's coming to the North Korea was a historical and important moment. If Kim Jong Un travels to U.S. as well, he will be the first North Korean president to visit U.S.
This meeting and Trump's strategy in dealing with one of the most important issues of U.S. foreign policy, tells us many important things which we will briefly discuss here:
First, as many international analysts believe, Trump's behavior, as a politician, has a number of features that makes him different from most of other politicians.
Experts believe Trump is a politician who majorly behaves based on advertising techniques; with using these techniques, he plays both his enemies and political rivals.
As he himself has repeatedly said in his electoral campaigns, he is an actor who tries to take the lead in all his interactions and don't let others to design the rules of games he is playing. This strategy is completely evident in the way he interacted with rich Arab sheikhs and now with boasting about his seemingly bold entrance into North Korea.
Therefore, we can conclude that Trump's actions are not based on any specific set of rules; he has no clear stand in politics; rather, he mainly designs he actions based on an advertising and commercial model. This is completely evident in the way he has been dealing with North Korea.
Trump wants to pretend that he has a specific doctrine in his international policy; he has even tried to come up with "Trumpism" as a new doctrine like "Jacksonism" or "Jefersonism", but it is already clear to everybody, including the republicans, that Trump's international policy is not based on any specific strategy or theory; rather it is merely a show that is rooted in his specific character.
The second point to discuss here is the important role of "foreign policy" in U.S. next presidential elections in 2020.
Based on the latest polls taken by Quinnipiac University, foreign policy is among the most crucial parameters that have severely decreased Trump's popularity, especially in grey, key states such as Pennsylvania, Wisconsin and Michigan, Ohio and Florida.
it is expected of democrats to mainly focus on Trump's foreign policy as one of his weaknesses during the next presidential elections; therefore, Trump is now thinking about "changing the current trend" of his foreign policy; in other words, he mainly wants to create the feeling in American citizens that he is making changes in his foreign policy.
In conclusion, we cannot simply figure out Trump's strategies and judge the limits and parameters of his behavior; because his behaviors are not consistent, they are based on "fleeting tactics" and "momentary emotions", and we have all witnessed numerous examples of this behaviors since he took the office in 2017.
The last point to discuss is the general idea behind the meeting between U.S. and North Korea's leaders. Obviously, in dealing with Pyongyang, Trump is simultaneously using both "threats" and "negotiations", this is the same strategy that he is trying to adopt toward Iran as well.
This paradox is not based on some careful foreign policy plans that U.S. administration has devised; rather, it is the result of Trump's uncertainty about the right way to use U.S. diplomatic and strategic powers. This is a very serious problem and cannot be resolved anytime soon, even with removing people like John Bolton and Mike Pompeo from the cabinet.
Even when Rex W. Tillerson was the Secretary of State and H. R. McMaster was the National Security Advisor, Trump suffered from this chronic uncertainty; therefore Trump will continue to have this paradoxical, dubious and dual behavior until the last day he is in office, whether it would be 2020 or 2024.
From our partner Tehran Times
Taiwan: The First and Oldest 'Thorn' between China and the West (part 2)
In the first part of the article, we noted Taiwan has returned as one of the thorniest issues in the US policy toward China under the Biden administration. Almost five months have passed but the new White House is yet to completely formulate its China policy framework. But as they say, the proof the pudding is in the eating. In April third week, the US Senate Foreign Relations Committee sent to the Congress the US Strategic Relations Act of 2021 passed by 22-1 vote. The Act is filled with references to "closer US ties with Taiwan." The Act, as expected, angered Beijing which accused Biden administration of hyping up the China threat theory.
***
Fearful of China attacking Taiwan anytime now, a leading US political news magazine recently pitied President Biden for he might become the first president to be thrust upon with the decision to go to war to defend Taiwan. "If a war breaks out over Taiwan, Biden may be forced into a decision no American president since 1979 has wanted to make," the magazine observed. A similar concern was the focus of a Washington Post report within the first week of Biden coming to office, i.e., "the dragon has woken up and Washington should engage with it." The newspapers' national political correspondent Olivier Knox wrote: "President Biden hasn't been in office for a full week, but already faces questions about one of his most solemn duties: when, why and under what circumstances he might send Americans into combat."
In fact, from the Trump era onwards the US mainstream media (MSM), the State Department and the Pentagon – all have been consistently building up pressure on the White House to provoke China and take action against "the dragon." On its part, the White House has increasingly sent out signals "it is prepared to send military into situations where there is high probability of combat." Dangerous yet true is overall consensus in the US for quite some time demanding "aggressive toughness" as against the so-called "cringing appeasement," should China commit a "strategic miscalculation" in the SCS or in the Taiwan Strait. On the other hand, "wolf warrior" statements and periodic military-strike threat to Taiwan from Beijing have been only adding fuel to the fire.
Let's recall a short chronology of the US statements and actions over Taiwan in order to ratchet up pressure on Beijing. In part one of the article, we have noted two visits to Taiwan – both "first" since Sino-US normalization of ties in 1979 – by the Trump cabinets' highest-level officials in September last year; ahead of the two visits, the US ambassador to the UN, Kelly Craft, had lunch with Taiwan's top official in New York, James K. J. Lee. Craft-Lee meeting was described in a section of the US media as "historic" as it was the first time such a meeting took place since China seat at the UN was passed on from Taipei to Beijing in 1971.
Further, in last December, John Ratcliffe, the director of the US National Intelligence wrote in the WSJ: "As Director of National Intelligence, I am entrusted with access to more intelligence than any member of the U.S. government other than the president. If I could communicate one thing to the American people from this unique vantage point, it is that the People's Republic of China is poses the greatest threat to America today, and the greatest threat to democracy and freedom world-wide since WWII." Ratcliffe's article was described by some as aimed at "setting the scene for a post-Trump administration."
For limitation of space, let me cut to the chase and fast forward to the latest of President Biden's actions which tantamount to undermining the "One China" policy without openly challenging Beijing but increasing the risk of conflict. Last week, a Democrat and a Republican member of the House of Representatives together moved a bill which would rename Taipei Economic and Cultural Representative Office (TECRO) as Taiwan Representative Office. According to the bill, it is time for the State Department, for the Congress to take action to elevate relations with Taiwan. Remember, three months ago in March, a similar provocative step was taken by the US ambassador to the archipelago nation of Palau, John Hennessey-Niland. During his visit to Taiwan, a first in 42 years by a sitting envoy, he by mistake referred to Taiwan as "country." Of course, no clarification or apology to China was offered.
Interestingly, ever since the Carter administration normalized the US-China relations in 1979, on the issue of "One China" policy successive US administrations have all pursued a policy of strategic ambiguity(emphasis added). It has been an open secret and Beijing is not oblivious to the fact that the US understanding on "One China" policy is as good as fiction. Feeling helpless, Beijing so far has been compromising as long as the US does not cross China's three Red Lines: Taiwan formally declaring independence; Taiwan acquiring nuclear weapon; an "outside power becoming too cozy" to Taiwan. John Culver, who served CIA for over three decades monitoring movements in the Taiwan Strait and retired last year, reckons "Beijing has made clear it has three 'red lines' that, if crossed, would see China go to war tomorrow."
President Biden and his "team China" have been relentlessly issuing statements in order to heighten tensions between the mainland and Taipei. As recently as in April, the Secretary of State Blinken dared Beijing by saying "it would be a serious mistake for anyone to try and change the existing status quo by force." Without specifying when exactly the Chinese government is going to push reunification by force, Joseph Hwang, a professor at Chung Yuan Christian University in Taiwan, said Beijing is waiting for an opportune time. The current lull is "is the quiet before the storm," Hwang mulled over looking lost.
Inviting Taiwanese envoy to Biden swearing-in should not be viewed as one-off diplomatic move aimed at provoking China. Instead, and in fact, uninterrupted continuity in escalating tensions between China and the US even as Trump exited and Biden entered the White House on one hand, and China relentlessly mounting political, economic and military pressure on Taiwan, on the other hand, have turned the Taiwan Strait into potentially one of the most vulnerable military conflict hotspot. As an article in The Diplomat observed hours after Biden delivered his 100-days to the joint session of the Congress: "The Biden administration entered office at a critical inflection point for the United States. President Biden inherited a world order and in particular an Indo-Pacific region that is undergoing profound change with China's rise and an ongoing geopolitical shift toward Asia. Within this broad expanse, the Taiwan Strait is increasingly a critical military flashpoint."
Finally, the purpose of a series of top government officials' visit to Taipei, top US diplomats referring to Taiwan as "country" by slip of tongue, for several months on continuing presence of the US naval aircraft carriers in SCS and in nearby waters closer to the Taiwan Strait, and the latest attempts to create vaccine "friction" across the Taiwan Strait – all these actions are gearing towards one common goal, i.e., to elevate US-Taiwan relations as Washington prepares for conflict with Beijing. As NIKKEI Asia reported it last month in its 'Politics' columns, headlined: "US vows to approach Taiwan with clarity and resolve." The influential Asian political newsmagazine from Tokyo further stated: "A comprehensive American strategy on China under President Joe Biden's administration is still in the works, but Washington has promised to approach Taiwan issue with 'steadiness and clarity and resolve'."
The US Senate Foreign Relations Committee sending a bipartisan bill to the Senate floor in April, sponsored by Senators Menendez (D-New Jersey) and Misch (R-Idaho) respectively, is being described by some critics in US as "the most important piece of legislation regarding US policy toward China in the Congress." Implying it to be one of the most belligerent bills, Beijing's China Global Television Network website condemned the bill as the US Congress "declaring Cold War on China." Referring to Taiwan-related content in the bill, the CGTN said: "The bill contains several misleading statements about the US policy on China's Taiwan region." China's official Xinhua news agency reported that the Act stipulates that the US government shall not place any restrictions on the ability of US officials to interact with Taiwan. The Xinhua cited Michael D Swaine, a scholar of China securities Studies, as saying: "the Act epitomizes the worst errors of the new Washington consensus on what a rising supposedly means for the United States and the world."
Taiwan: The First and Oldest 'Thorn' between China and the West
Over three hundred and fifty years ago, when the West lost its first war with China over Taiwan, the technological level between the two sides was fairly even. But the Dutch, then the most dynamic colonial power, paid a heavy price for misbelieving "China might have invented gunpowder but we possess superior guns." Today, the world is witnessing China's rapid rise and the US is in decline. The question is, will Taiwan once again bust the Western (aka US) superiority myth?
***
In 1662, the West fought its first war with China and lost. The Sino-Dutch War, as it is called now, was fought when a Chinese admiral dared the Dutch East India Company to give up its little under half century 'rule' over Taiwan. The defeat resulted in the island falling under Chinese rule for the first time in history. It is not so important to know it was China's first great victory over Europe's most dynamic colonial power. In the words of the Dutch historian, Tonio Andrade, what is more significant is the first Chinese victory over the West broke the myth of Western superiority as it had been achieved on the basis of "Chinese advantage in strategic and tactical culture." (Emphasis added) The Chinese victory also broke another myth which the Western historians held on to until as recently as in 1970s, i.e., the Chinese might have invented the gunpowder but didn't know how to use it as weapon, Andrade, the author went on to add.
Fast forward to the present-day tensions in the Taiwan Strait. As China embarked on the path of Reform and Opening-up, relations between Beijing and Taipei too started improving in the early 1980s. Seen as a remarkable political development on both sides of the Taiwan Strait in 45 years, the KMT government in Taipei declared in 1991 "an end to the war with the People's Republic of China on the mainland." However, since the election of Chen Shui-bian as president in 2000, political headwinds in Taiwan have been moving in the opposite direction to Beijing. Alarmed by Chen's backing of demands for Taiwan's independence, Beijing was quick to pass anti-secession law a year after Chen was reelected in 2004.
In 2016, following Donald Trump's victory in US and the victory of Ms. Tsai Ing-wen as Taiwan's president respectively, Beijing's fear of Taiwan declaring itself an independent country has reached unprecedented levels. In fact, Beijing is feeling seriously threatened by the US role in creating conditions for Taiwan to declare independence. Immediately upon assuming office, President Trump held telephone conversation with the Taiwan president – something which no other US had done in the preceding forty years. This was the beginning of a new trend in US-China relations and which grossly undermined the "One China" policy.
During the past decade (between 2007 and 2019), the US warships made over one hundred trips through the Taiwan Strait. No wonder Beijing has been describing Taiwan as "the most important sensitive issue in Sino-US relations." According to New Strait Times, in 2020, the year of Coronavirus pandemic, the cross-strait faced its worst crisis in the past two decades. Without denying that the PLA fighter planes crossed maritime border with Taiwan, China however dismissed Taipei's claims of "incursions" by the mainland. Beijing even maintained its warplanes, bombers and anti-submarine aircrafts "conducted normal exercises on September 18 and 19 respectively and that the median line never existed."
However, according to experts, the median line is the unofficial airspace boundary between Taiwan and China, and was demarcated by US Air Force General Benjamin Davis Jr. in 1955, before the US pressured both sides to enter into a tacit agreement not to cross it. Media reports originating from Taipei, Hong Kong and Singapore claimed the forty or more PLA incursions last October, were prompted by two US top officials visiting Taipei during August-September period last year. "U.S. Under Secretary of State Keith Krach arrived in Taiwan on Thursday for the second visit by a high-level American official in two months. The first visit was by the US Health Secretary Alex Azar in August 2020." The visits by Krach and Azar respectively were first highest-level US Cabinet visits to Taiwan – in gross violation of the US commitments to China – since the US switched formal relations from Taiwan to Beijing in 1979.
This year, especially within hours following President entered the White House, the new US administration lost no time in announcing "our commitment to Taiwan is rock-solid." Two days earlier, the State Department invited and officially received Taiwan's unofficial ambassador in Washington to Biden's inauguration – the first envoy from the island present at a presidential swearing-in since 1979. Both the statement of commitment to Taiwan and the presence of Taiwanese envoy at the presidential inauguration respectively were interpreted by strategic affairs experts in Washington and Beijing as moves to provoke China towards making a strategic mistake leading to military conflict.
Further, Taiwan has returned as "thorniest" issue in US-China relations under President Biden – since perhaps it is easier to violate "One China" policy than to either rally European allies against China or to announce a decisive Washington position toward Beijing. As President Biden gears up to embark on his maiden in-person visit to shake hands or bump elbows with his European allies, the US administration has further escalated tensions over Taiwan. Last Sunday, a bipartisan contingent of three US Senators – Tammy Duckworth and Christopher Coons, both Democrats, and Dan Sullivan, a Republican – briefly visited Taiwan on a US military aircraft. According to media reports, the Chinese Defense Ministry described the visit as "extremely vile provocation." Reuters citing Chinese sources said China believes that "Biden administration is challenging one-China principle and trying to achieve the so-called goal of 'using Taiwan to control' China."
Experts in Beijing point out, Biden is accelerating the pitch of what started under Obama and was intensified by Trump, i.e., to use "the US economic and military might to pressure Beijing and force it to accept US hegemony in the region." Elsewhere, first the joint statement following Biden-Suga summit in April and then in late May the statement released after the summit meeting between European leaders and Japan's Prime Minister Suga, are being interpreted as "belligerent stances towards Beijing initiated and encouraged by President Biden." The EU-Japan post-summit statement called for "peace and stability across the Taiwan Strait." Similar to several moves initiated by Trump and Biden challenging one-China policy, the EU-Suga joint statement too is the first time that Taiwan has been included in such a statement.
A scholar in Tianjin, who writes a column for ftchinese.com, the daily online Mandarin version of the Financial Times, thinks Biden has intensified the so-called Thucydides trap. In a recent article, he has actually put forward a solution for Beijing to not only avoid falling into the trap, but also steer clear of having to choose between using force to reunify with Taiwan and being forced into military conflict with the US by striking first. To sum up Li Yongning's rather long thesis, he prescribes that China fight out Thucydides trap with economic growth and people's prosperity. To prove his point, Li flashes the example of de-escalation of hostility between China and Japan. Remember until a few years ago, heightened tensions between the two over Diaoyu or Senkaku Islands. Of late, especially since the middle of Xi Jinping's first five year tenure, belligerent provocations between Beijing and Tokyo have almost ceased.
How did China under Xi achieve this? According to Li, Xi's strategy to strike peace and tranquility with Japan was simple and practical. "China's GDP exceeded Japan's in 2010 and by 2019 it became 2.8 times more than Japan's, which put an end to Sino-Japan competitiveness. Likewise, once China achieves one and a half times or twice bigger GDP of the USA, the China-US competitiveness will be rendered as joke," Li contended. In 2017, in PPP terms China had already exceeded the US economy. Li cited a Brookings Institution report which predicted China's GDP will cross America's in 2028. "Once China reaches there, higher GDP will act as shock absorber for all Sino-US conflicts," Li wrote.
China's know-how on becoming the oldest society in the world
For decades, China had a "one-child policy" that permitted families to have only one child. A few years ago, this restriction was changed to a "two-child policy", and now the Chinese government has allowed the Chinese people to give birth to three children.
The main reason for this is the concerningly low birth rate and the impending demographic crisis. China is still the country with the largest population (1.41 billion), but UN forecasts indicate that India will soon surpass it, since India has a much higher birth rate.
Statistics show that last year approximately 12 million babies were born in China, which is the lowest birth rate China has had in many years. For instance, in 2016 when the "two-child policy" was implemented, the number of newborns reached 18 million.
Chinese demographers argue that it will be difficult for China to boost birth rate in the near future because the number of women in the reproductive age is decreasing. This was caused by China's "one-child policy" that was in force from 1979 to 2015.
Chinese families could give birth only to one child, and many families chose to "spend" this quota on a boy, since in China boys have traditionally been valued more than girls. If a family were told they were expecting a girl, the mother would often decide to have an abortion.
This caused an unexpected outcome – the number of men exceeded the number of women. Although it was not allowed to find out the sex of the baby during pregnancy, there were several ways to do so which lead to numerous late abortions. That is why currently there is a disproportion between the number of men and women in the Chinese society.
As a result, modern China is overproducing men and is in a grave lack of women. Statistics indicate that there are 35 million more men than women – leaving many men with no chances of finding a spouse.
Moreover, the beliefs and values of the Chinese people have also changed over the years, i.e. many women wish to pursue a career first and only then to establish a family. The recent years have seen a rapid decline in marriages in China.
These trends are particularly prevalent in Chinese cities, leading demographers to predict that the gap between the situation in cities and the situation in the countryside will only widen in the future – people in the countryside still prefer larger families, while city dwellers have a hard time giving birth to a single child.
"Now, we are allowed to have three children. The problem, however, is that I don't even want one child," a user of the Chinese social media network Weibo wrote in his account.
Many are asking the question – will the "three-child policy" change anything if the "two-child policy" wasn't able to do so? That's why people are happy about the government's decision to provide other incentives and motivations in this regard.
For example, education costs – which were twice as high in two-children families – will be cut, people will see additional support on tax and housing issues and working women will be granted more rights. In addition, the government also has plans to educate young Chinese people on the issues of marriage and love – now, state propaganda will not only deal with shaming the West, but also teach people how to love correctly and "make children".
This leads to believe that the Chinese government has taken quite a peculiar approach to identifying mistakes in their previous policies, but it isn't truly admitting these mistakes – as is the case in all authoritarian regimes. If the previous plan fails, simply improve it a bit and relaunch it anew.
The "one-child policy" has led to one-and-a-half generation where there are six people from the non-working population for each person in the working population, i.e. the person's parents and two sets of grandparents. This is the Chinese Communist Party's know-how.