Bitcoin energy use – mined the gap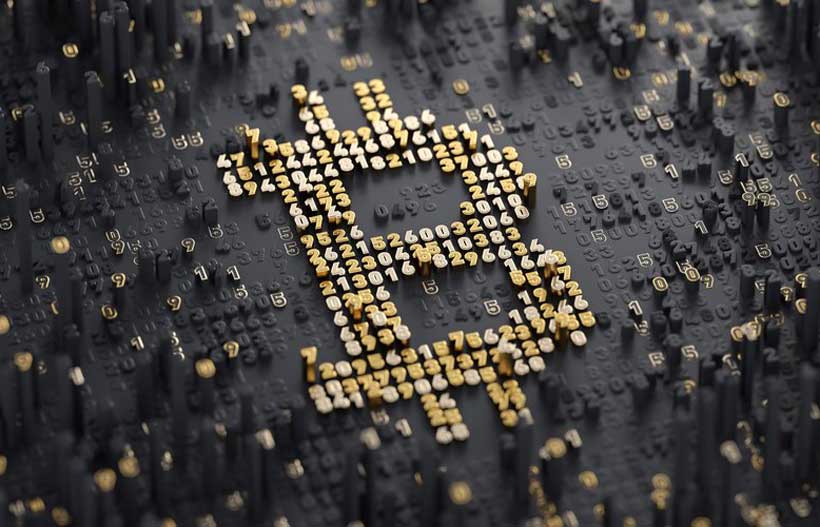 Of all the potential implications of blockchain for the energy sector, the energy use of cryptocurrencies – and bitcoin in particular – has captured the most interest.
As the price of bitcoin skyrocketed in 2017, attention turned to the cryptocurrency's energy and environmental footprint. High-profile news articles reported that electricity use of the bitcoin network had equalled that of medium-sized countries and was on track to consume as much electricity as the United States in 2019 and all of the world's energy by 2020. A widely reported article in Nature Climate Change warned that Bitcoin emissions alone could push global warming above 2°C.
With bitcoin value tripling in recent months and Facebook announcing its new Libra coin, interest in the energy use of cryptocurrencies is again on the rise.
In this commentary, we explain why and how bitcoin uses energy; dig into published estimates of bitcoin energy use and provide our own analysis; and discuss how these trends might evolve in the coming years.
Why does bitcoin use energy?
In order to understand why and how bitcoin uses energy, we first need to understand its underlying technology: blockchain. Blockchain offers a new way to conduct and record transactions, like sending money. In a traditional exchange, central authorities (e.g. banks) verify and log transactions. Blockchain removes the need for a central authority and ledger; instead, the ledger is held, shared, and validated across a distributed network of computers running a particular blockchain software.
The lack of a centralised, trusted authority means that blockchain needs a "consensus mechanism" to ensure trust across the network. In the case of bitcoin, consensus is achieved by a method called "Proof-of-Work" (PoW), where computers on the network – "miners" – compete with each other to solve a complex math puzzle. Each guess a miner makes at the solution is known as a "hash," while the number of guesses taken by the miner each second is known as its "hashrate." Once the puzzle is solved, the latest "block" of transactions is approved and added to the "chain" of transactions. The first miner to solve the puzzle is rewarded with new bitcoins and network transaction fees. The energy use of the bitcoin network is therefore both a security feature and a side effect of relying on the ever-increasing computing power of competing miners to validate transactions through PoW.
How does bitcoin use energy?
The energy use of the bitcoin network is a function of a few inter-related factors (some of which respond to the changing price of bitcoin):
mining hardware specifications, notably power consumption and hashrate;
network hashrate, the combined rate at which all miners on the network are simultaneously guessing solutions to the puzzle;
"difficulty" of solving the puzzle, which is adjusted in response to the network hashrate to maintain the target block rate of one block every 10 minutes; and
energy consumption by non-IT infrastructure, such as cooling and lighting.
The rising price of bitcoin, particularly as it rose to all-time highs in December 2017, drove huge increases in hashrate and difficulty, and the development and deployment of more powerful and energy efficient mining hardware.
The IT infrastructure for bitcoin and other cryptocurrencies has evolved rapidly over the past decade. In the early days of bitcoin (2009), hobbyists used standard central processing units (CPUs) to mine bitcoin. By October 2010, miners started to use more powerful graphics processing units (GPUs) as mining difficulty increased. By June 2011, miners – increasingly large and more industrial operations – used more powerful (but less energy-efficient) field-programmable gate array (FPGA) hardware, and a year later, moved to application-specific integrated circuits (ASICs).
ASICs are purpose-built chips, in this case, to mine bitcoin. The latest ASICs are both more powerful and more energy efficient – around 50 million times faster (H/s) and a million times more energy efficient (H/J) in mining bitcoin than the CPUs used in 2009.
How much energy is bitcoin using today?
Diverse methodologies, limited data availability, and highly variable conditions across the industry (e.g. mining hardware used; electricity costs; cooling needs) make estimating bitcoin energy use extremely challenging (Koomey, 2019). Therefore, all estimates must be interpreted with caution.
Recent published estimates of bitcoin's electricity consumption are wide-ranging, on the order of 20‑80 TWh annually, or about 0.1-0.3% of global electricity use (Bendiksen & Gibbons, 2018; Bendiksen & Gibbons, 2019; Bendiksen, Gibbons & Lim, 2018; Bevand, 2018; BNEF, 2018; De Vries, 2018; Digiconomist, 2019; Krause & Tolaymat, 2018; Morgan Stanley, 2018; Rauchs et al., 2018; Stoll et al., 2019; Vranken, 2017).
These figures can appear large when compared to countries like Ireland (26 TWh) or emerging technologies like electric vehicles (58 TWh in 2018), but small when compared to other end-uses like cooling (2 020 TWh in 2016). Nonetheless, bitcoin mining is a highly mobile industry, allowing it to migrate quickly to areas with cheap electricity. Localised hotspots and electricity supply issues can emerge quickly, generating strong backlash from regulators and the public.
Bitcoin has also been compared on a per-transaction basis to VISA payments, the broader banking system, and gold mining. However, comparisons on a per-transaction basis are not meaningful in the context of PoW blockchains, particularly because the energy required for the networks to function is independent of the number of processed transactions. A recent peer-reviewed article compared the energy intensity of mining bitcoin (17 MJ/USD) to the mining of other metals like aluminium (122 MJ/USD) and gold (5 MJ/USD).
Comparing methodologies
By far, the most frequently cited estimate in news media is the Bitcoin Energy Consumption Index (BECI), which uses a top-down approach that assumes miners spend (on average) 60% of their revenues on electricity at a rate of 0.05 USD/kWh. These key assumptions have been criticised to overestimate electricity consumption; indeed, BECI estimates represent the high range of published estimates to date.
Bendiksen, Gibbons (2018; 2019) & Lim (2018) also use a top-down approach, but undertake significant data collection efforts on existing mining hardware and mining locations to inform their assumptions and analysis. They also conduct sensitivity analyses around key uncertainties, including electricity costs and capital depreciation schedules. Under their central assumptions, they estimate that the bitcoin network consumes between 35 TWh (May 2018) and 41 TWh (November 2018; June 2019) per year.
Other researchers have calculated lower-bound estimates using a bottom-up approach (e.g. Deetman, 2016; Morgan Stanley, 2018; Valfells & Egilsson, 2016). This approach assumes that all miners are using the most efficient mining hardware to achieve the network's hashrates (TH/s). The Bitmain Antminer S9 series (0.1 J/GH), used by two-thirds of miners worldwide, is typically used as a benchmark.
Using this approach, we can estimate that thebitcoin network (excluding cooling) consumed 31 TWh in 2018. Based on data collected from mining facilities in China, cooling and other ancillary demands accounts for 30% of electricity use overall, thereby adding another 42% to the lower-bound estimate. Therefore, we estimate that bitcoin mining consumed around 45 TWh in 2018, which aligns well with the latest peer-reviewed estimate of 45.8 TWh as of November 2018 (Stoll et al., 2019).
With the recent run up in price and hashrate, energy consumption is expected to be much higher in 2019. Through the first six months of 2019, bitcoin mining has already consumed an estimated 29 TWh.
While these early estimates provide a rough indication of bitcoin energy use today, it is clear that researchers need more data, in particular from mining facilities, to develop more rigorous methodologies and accurate estimates.
Bitcoin and climate change
Headlines concerning the environmental impacts of bitcoin re-emerged last October, when a commentary article from Mora et al. in Nature Climate Change concluded that "…projected Bitcoin usage, should it follow the rate of adoption of other broadly adopted technologies, could alone produce enough CO2 emissions to push warming above 2°C within less than three decades".
A closer look reveals serious issues in the study's methodology and assumptions, notably around bitcoin adoption rates, the efficiency of mining hardware, and the assumed electricity mix (Masanet et al., 2019, Nature Climate Change, In Press). Crucially, the use of country average (and in some cases, world average) emissions factors inflates the GHG estimates, since bitcoin mines are typically concentrated in renewables-rich states and provinces.
Indeed, the selection of mining locations depend on a balance of several key factors, including access to low-cost electricity, fast internet connections, cool climates, and favourable regulatory environments. For these reasons, China, Iceland, Sweden, Norway, Georgia, the Pacific North West (Washington State, British Columbia, Oregon), Quebec, and upstate New York are key bitcoin mining centres.
Around 60% to 70% of bitcoin is currently mined in China, where more than two-thirds of electricity generation comes from coal. But bitcoin mining facilities are concentrated in remote areas of China with rich hydro or wind resources (cheap electricity), with about 80% of Chinese bitcoin mining occurring in hydro-rich Sichuan province. These mining facilities may be absorbing overcapacity in some of these regions, using renewable energy that would otherwise be unused, given difficulties in matching these rich wind and hydro resources with demand centres on the coast.
Electricity generation in other key bitcoin mining centres are also dominated by renewables, including Iceland (100%), Quebec (99.8%), British Columbia (98.4%), Norway (98%), and Georgia (81%). Globally, one analysis estimates that the bitcoin is powered by at least 74% renewable electricity as of June 2019. Another analysis of data from 93 mining facilities (representing 1.7 GW, or about a third of global mining capacity) estimates that 76% of the identified energy mix includes renewables.
Based on these analyses and data from IPO filings of hardware manufacturers and insights on mining facility operations and pool compositions, bitcoin mining is likely responsible for 10‑20 Mt CO2 per year, or 0.03-0.06% of global energy-related CO2 emissions.
Outlook for bitcoin energy use and emissions
Apocalyptic headlines that bitcoin would consume all of the world's energy by 2020 echo back to warnings from the late 1990s about the internet and its growing appetite for energy, including one Forbes article in 1999 that predicted that "[…]half of the electric grid will be powering the digital-Internet economy within the next decade".
Since then, researchers have collected real-world data and developed and refined methodologies to establish rigorous estimates of the energy use of data centres and the global ICT sector, including by the IEA. The dire predictions about the energy use of the internet failed to materialise despite exponential growth in internet services, largely because of rapid improvements in the energy efficiency of computing and data transmission networks.
The outlook for bitcoin energy use is highly uncertain, hinging on efficiency improvements in hardware, bitcoin price trends, and regulatory restrictions on bitcoin mining or use in key markets. Bitcoin prices in particular are extremely volatile: between December 2017 and 2018, its value fell by 80%, but has nearly tripled since.
It is important to recognise that bitcoin is just one cryptocurrency, which is one application of blockchain, which is itself one example of distributed ledger technology (DLT). Ethereum (ETH), the second largest cryptocurrency by market value, processes more than twice as many transactions as the bitcoin network while using only about one-third of the electricity consumed by bitcoin. ETH also operates on a Proof-of-Work (PoW) consensus mechanism, but its founder has announced plans to move to Proof-of-Stake (PoS) in an effort to reduce its energy intensity. PoS and Proof‑of‑Authority (PoA) could help reduce energy use while also addressing scalability and latency issues. Other DLTs like Tangle and Hashgraph similarly offer the promise of lower energy use, scalability, faster transactions, and no transaction fees compared to blockchain.
Over the coming years, other applications of blockchain – including those within the energy sector – are likely to garner more attention. As the scope and scale of blockchain applications increases, these trends combined are likely to materially reduce the future energy footprint of its technology.
Sensational predictions about bitcoin consuming the entire world's electricity – and, by itself, leading our world to beyond 2°C – would appear just that…sensational. That said, this is a very dynamic area that certainly requires careful monitoring and rigorous analysis – particularly, a careful monitoring of local hotspots.
The energy use of bitcoin and blockchain is just part of the blockchain and energy story. In our next commentary, we'll look at how blockchain is already impacting the energy sector, dive into some of the most promising applications, and explore the technological, regulatory or market design challenges that await.
Renewable Energy is a Brewing Geopolitical Catastrophe
According to the International Energy Agency (IEA) "the world will spend $US 162 billion subsidizing renewable energy (mainly solar and wind." This money could be spent on the over 2 billion people globally without electricity – over 600 million in just Africa – that will be used to prop-up chaotically, intermittent and grossly inefficient renewables. Every nation-state, country, or individual state that uses renewables on a wide-scale basis realizes higher electrical prices and emissions for the simple reason they need constant fossil fuel or nuclear energy backup.
Consider Australia, which has "substantial energy reserves." Green state governments have legislated keeping their oil, natural gas, and coal in the ground, and this means the Australian Defense Minister, Linda Reynolds has been seeking U.S. help for their dangerously low national fuel supplies. Australia – in a perilous, geopolitical move – is likely sending warships to the Strait of Hormuz to protect the oil-rich Persian Gulf. Australia should have never been in this predicament if it weren't for overreliance on renewables, and energy battery storage systems that cannot meet Australia's supply of energy needed causing substantial capacity issues.
Now realize the entire world going down this path except China, Russia, Iran, and North Korea, since the Paris Climate Agreement (PCA) if fully implemented:
"Will cost the world from $US1 trillion to $US2 trillion a year by 2030, neither of these hugely expensive policies will have any measureable impact on temperatures by the end of the century."
The UN Framework Convention on Climate Change has also debunked the Paris Climate Agreement by estimating: "
Even if every country makes every single carbon cut suggested in the Paris treaty to the fullest extent, CO2 emissions would be cut by only 1 per cent of what would be needed to keep temperature rises under 2C."
To reiterate the complete-nothingness of energy policy options coming from green-aligned legislators – the much-touted U.S. Green New Deal – from Congresswoman Alexandria Ocasio-Cortez, D-N.Y., and Senator Ed Markey, D-Mass., "would have no meaningful impact on global temperatures."If the U.S. entirely cut out every ounce of carbon dioxide emissions (CO2), "100 percent it would not make a difference in abating global warming."
Every green policy being considered and utilized by governments globally – particularly, in the U.S. and European Union (EU) – would:
"Fundamentally change how people produce and consume energy, harvest crops, raise livestock, build homes, drive cars, travel long distance, and manufacture good."
The entire green movement believes harnessing the sun and wind is the answer when nothing could be farther from the truth. Besides zero-carbon nuclear power plants, there is new technology from net-zero natural gas-fired power plants currently being "demonstrated," or natural gas-fired power plants are the best option, because there use allowed the U.S. to be the only industrialized nation to meet the Kyoto Protocol standard.
The other low cost, simple option to reduce emissions is planting trees. Instead, the west continues committing a suicidal, economic death spiral that will allow their enemies to pick up the pieces in their race toward authoritarian, governmental control.
If the U.S. cannot ensure the liberal-led order in place since World War II (WWII) over keeping fossil fuels in the ground and nuclear energy on the shelf then who will use realist balancing against China, Russia, Iran, and North Korea? Not Australia – realistically, and militarily, the Australians do not have the blue water navy capabilities, or force projection to deter the Iranians in the Middle East. Only the Americans backed by NATO do at this time.
The premier environmental organization – the United Nations (UN) Intergovernmental Panel on Climate Change said: "if we did absolutely nothing to respond to global warming, the total impact by the 2070s will be the equivalent to a 0.2 per cent to 2 percent loss in average income." Then a global poll of 10 million people by the UN "found that climate change was the lowest priority of all 16 challenges considered." Climate change and renewables are interwoven.
Vaclav Smil, author of the premier energy book, Energy and Civilization, endorsed by Bill Gates opined about renewables by saying: "The great hope for a quick and sweeping transition to renewable energy is wishful thinking." Al Gore's chief scientific advisor, Jim Hansen also opined the same sentiments:
"Suggesting that renewables will let us phase rapidly off fossil fuels in the United States, China, India or the world as a whole is almost the equivalent of believing in the Easter Bunny and Tooth Fairy."
Where this is geopolitically concerning comes to India. In coming years they will have a larger population than China, and they need more, not less fossil fuels for prosperity and development. According to the UN 2019 Multidimensional Poverty Index, "India lifted 271 million people out of poverty in a decade," by building nuclear power plants, coal-fired power plants, and using fossil fuels in way they never have in their history.
If India went the way of Australia, which is currently experiencing electrical blackouts from wind turbine farms, and political instability, then the Kashmir crisis could be enflamed further, and China would move to conquer or crush India in every way possible. Deterrence that comes from fossil fuels and nuclear that fuel militaries and nuclear arsenals will continue keeping the peace that has led to unprecedented global prosperity and poverty reduction. Currently, renewables cannot accomplish those goals.
What geopolitics understands is the reality that China, Russia, Iran, and North Korea are presenting to world peace. Renewables are on the precipice of causing a geopolitical disaster when policymakers believe this will solve world energy problems that actually don't exist. Renewables need to be weaned off subsides and an all-of-the-above approach is what will eventually allow solar panels and wind turbines to displace fossil fuels. But the problem of what to do with the over 6,000 products that come from a barrel of crude oil will need to be solved – including every part of the solar panel and wind turbine supply chain emanates from crude oil. Or else, the world is walking into a geopolitical disaster of their own making believing renewables will displace fossil fuels or nuclear energy.
Three priorities for energy technology innovation partnerships
Authors: Jean-Baptiste Le Marois and Claire Hilton*
Governments around the world are setting increasingly ambitious climate targets while at the same time pursuing challenging national policy goals such as affordable and sustainable energy for all. In many cases, achieving these goals will require technologies that either do not yet exist, or are not yet ready for market, meaning innovation will be critical. Technology innovation can be a game changer across all sectors, including power generation, industry, buildings and transport.
Yet it is unlikely that any single country will be able to solve all of its energy and climate problems alone. International collaboration can help countries accelerate innovation processes by identifying common priorities and challenges, tackling pressing innovation gaps, sharing best practices to improve performance, reducing costs and reaching broad deployment of clean energy technologies. Given this massive potential, the fundamental question is not if countries should collaborate, but rather who should collaborate and how they can do so efficiently.
As part of the IEA's efforts to support global energy transitions, we are working to help governments identify relevant collaborative partnership opportunities, engage with international partners and optimise possible synergies among existing initiatives. Our recent Energy Technology Innovation Partnerships report is a key step along this path, providing an overview of the global landscape of multilateral efforts relevant to energy technology innovation, and examining four selected collaborative partnerships. There are three key takeaways that highlight the challenges and potential of these efforts.
Enhancing collaboration among existing multilateral initiatives
International collaboration in the field of energy technology innovation is not new – many countries already participate in numerous multilateral initiatives, some of which have been active for decades, such as The Technology Collaboration Programme by IEA (TCP) which was established in 1974. Today, 38 independent Technology Collaborations operate under the TCP, made up of over 6,000 experts from nearly 300 public and private organisations based in 55 countries, who work together on topics ranging from renewable energy and smart grids to hydrogen and nuclear fusion.
Governments have launched several new partnerships over the last decade, such as the Clean Energy Ministerial (CEM) in 2009 and Mission Innovation (MI) in 2015, which both aim to accelerate international efforts to address climate change. The 27 members of CEM collaborate to promote the deployment of clean energy technologies through over 20 initiatives and campaigns. Similarly, MI counts 25 members who have pledged to double clean energy RD&D spending and co-lead activities under eight key innovation challenges, such as clean energy materials and affordable heating and cooling in buildings. Participation in Technology Collaborations, MI and CEM present a great degree of overlap, as countries tend to join the full suite of collaborative partnerships. In fact, 13 countries and the European Commission participate each in more than 20 Technology Collaborations, CEM and MI: the United States, Japan, Korea, Canada, China, Germany, Australia, France, Sweden, Finland, Italy, Norway and the United Kingdom. This "core" group of decision makers is in a strong position to pursue further synergies across partnerships.
There are also many relevant regional partnerships that are making valuable contributions to energy technology innovation, such as the European Technology and Innovation Platforms (EU-ETIPs), which bring together EU governments and companies to identify research priorities and relevant energy innovation strategies.
Other examples of regional partnerships include mechanisms under the African Union and other African regional partnerships; the Asia-Pacific Economic Cooperation and the Association of Southeast Asian Nations; various partnerships in the Middle East; and the Latin American Energy Organisation and the Organisation of American States. Many other partnerships focus on specific themes of interest, such as the Biofuture Platform, a group of 20 countries seeking to advance sustainable bioenergy and facilitated by the IEA.
As the global landscape of multilateral activities relevant to energy technology innovation becomes increasingly diverse and complex, it can be challenging for policy makers to identify which partnerships to engage with. In fact, despite the central role of innovation in energy transitions and the potential of international collaboration, there is limited information available on the full landscape of multilateral initiatives and how they interact.
Examining a selection of collaborative partnerships reveals that numerous initiatives focus on the same technology areas. Our own examination shows that in eight technology areas, at least three of the four selected partnerships have active initiatives: heating and cooling; carbon capture, utilisation and storage (CCUS); nuclear; bioenergy and biofuels; wind; solar; smart grids; and hydrogen. The overlap becomes even more apparent when including other global, regional and thematic partnerships: for example, Technology Collaborations, MI, EU-ETIPs, the Biofuture Platform and the Global Bioenergy Partnership all focus on bioenergy. More generally, recent trends suggest that partnerships are increasingly centring on low-carbon energy sources and cross-cutting themes including systems integration.
Focusing on the same technologies across different partnerships may induce risks of duplication, thereby diluting policy maker attention and creating fundraising or political support challenges. That said, in some instances, activities may well address different aspects of the same technology area, justifying the overlap. Yet even in those cases, stakeholders have acknowledged that the perception of duplication may be enough to trigger a degree of competition between multilateral efforts. Policy makers would therefore benefit from identifying possible synergies between mechanisms to avoid replication of efforts while at the same time maximising complementarity.
Enhanced cross-mechanism collaboration may increase the impact of ongoing activities. For instance, co-locating stakeholder dialogue, events and roundtables may mobilise more actors and bring varied and valuable perspectives, attract attention from policy makers and enhance networking opportunities. Co-branding technology policy and market analyses may reveal new findings thanks to the combined experience, knowledge and networks of the initiatives involved. Collaboration between early-stage activities executing RD&D and initiatives providing competitive funding or grant opportunities may facilitate the development of energy technologies and their demonstration in real-life conditions or in strategic markets.
However, innovation stakeholders have also reported challenges in engaging with other collaborative mechanisms, in part because of a lack of systematic co-ordination processes. As a result, the number of interactions between existing partnerships, whether at the political or working level, remains low relative to the number of ongoing activities.
Despite these challenges, there are some initiatives that are already effectively collaborating across partnerships. For example, last year the co-leads of collaborative activities on smart grids under the International Smart Grid Action Network (ISGAN) (both a TCP and a CEM Initiative), identified a strategic opportunity to work more closely with the relevant Innovation Challenge under MI and formalised this co-operation.
Focus on emerging markets
Participation in collaborative partnerships continues to grow and diversify every year. IEA Members and Association countries currently account for the broadest participation in Technology Collaborations, CEM and MI, as illustrated by the "core" group of top-collaborators mentioned above.
While a strong central core of support is invaluable, an important trend for global innovation ecosystems is the increasing participation of emerging economies, such as China (currently a member of 23 Technology Collaborations), India (11), Mexico (10), South Africa (8) and Brazil (5).
Emerging market countries also tend to participate in regional partnerships, which allow governments that are not necessarily members of global efforts to benefit from international co-operation. The transition from regional to global collaboration is an encouraging trend for key emerging market countries, with which the IEA seeks to deepen engagement as part of the Clean Energy Transitions Programme (CETP).
Partnerships have made it clear that emerging economies are a top priority. As part of a survey conducted in 2019 by the IEA Secretariat, India was identified as a key prospective partner by 14 Technology Collaborations; Brazil by 12; Chile and China by 8; Mexico and Indonesia by 7. If prospective membership materialised, China would consolidate its high participation by holding membership in over 30 Technology Collaborations; India would join the "core" group of top-collaborative countries; and both Mexico and Brazil would be involved in over 15 Technology Collaborations.
Strengthening public-private cooperation
In addition to public agencies, private-sector actors play a critical role in RD&D and in ensuring key technologies reach markets. Examining both public and private contributions can help governments better understand the broader innovation ecosystem, engage with companies to leverage corporate expertise, influence and capital; and strategically allocate public funds in those energy sectors that remain underfunded or face financing access challenges.
While there is substantial interest from collaborative partnerships to deepen engagement with private-sector actors, this engagement is, at least for now, relatively uncommon. Among the four partnerships analysed in the report, only EU-ETIPs are co-led by industry stakeholders while some 80% of participants in Technology Collaborations are public bodies. For now, membership in MI and CEM is restricted to national governments, although engagement of private sector is actively sought and governments may designate in-country private sector experts to represent national interests in certain initiatives.
Different factors may be preventing companies from seeking engagement with government-led multilateral initiatives, including a lack of awareness of such programmes, differing working cultures between public and private actors, diverging priorities and little incentive to share information, and burdensome administrative procedures. On the other side, some stakeholders within collaborative partnerships remain reluctant to engage with industry, fearing the influence of corporate interests on their strategic decisions, work programmes or outputs. These reasonable concerns need to be overcome for effective public-private co-operation to take place.
Thankfully, we are seeing some positive developments. For instance, over 100 private-sector companies are now participating in the technical work of CEM activities, resulting from both CEM stakeholders reaching out to companies, and vice versa. In collaboration with the IEA, CEM also leads an Investment and Finance Initiative (CEM-IF) to help policy makers mobilise investments and financing, particularly from private sources, for clean energy deployment. Policy makers, collaborative partnerships and energy innovation stakeholders may benefit from further research on private-sector participation, building on these encouraging cases, to find ways to best leverage corporate capabilities.
Ways forward
As we continue to enhance our efforts related to technology innovation to support global energy transitions, the IEA encourages broad international collaboration to tackle pressing innovation gaps, share best practices and accelerate the deployment of clean energy technologies. Enhancing collaboration between existing initiatives, engaging with emerging markets and leveraging corporate capabilities, are three areas of promising focus for policy makers looking forward.
*Claire Hilton, Energy Partnerships Analyst.
Iran's huge energy subsidies: supporting or battering the economy?
In one of its latest reports dubbed "World Energy Outlook 2018", the International Energy Agency (IEA) has allocated a section to fossil-fuel subsidies. The IEA has gathered the information regarding different countries' fossil-fuel consumption subsidies and presented it in a chart on top of which the name of "Iran" catches the eye.
Based on the report, in 2018 with $69 billion of subsidies allocated for various types of energy consumption including oil, natural gas and electricity, Iran holds the first place among the world's top countries in terms of the amount of subsidies which is allocated to energy consumption.
According to the IEA report, in the mentioned year, Iran has allocated $26.6 billion, $16.6 billion and $26 billion of subsidies for oil, electricity and gas respectively.
Based on the data, the total amount of allocated subsidies equals 15 percent of the country's total GDP.
But what this information means? How one should interpret seeing the name of "Iran" on top of a chart for countries with most energy consumption subsidies?
Three main purposes of energy subsidies
Energy subsidies for long have been used by governments all around the world for pursuing certain political, economic, social, or environmental agendas. In different countries, energy subsidies are provided in different forms and modalities with a direct or indirect outcome on energy production costs and/or final prices.
Iran, as one of the world's top energy-rich countries, for long has been offering significant amounts of energy subsidies to (according to the government claims) reach three main targets:
1- To support the less privileged population of the society
2- To create and support job opportunities across the county
3- To support domestic production
Considering these major purposes assumed for allocating gigantic amounts of energy subsidies in Iran, the question is to what extend these goals have been reached so far?
The poor, the rich or the air pollution?
Regarding the support for the less-privileged classes of the society, a look at the gasoline subsidies which the Iranian government has been offering for all people, can show the extent of this approach's inefficiency.
On one hand, many energy experts and scholars in the country believe that allocating great amounts of subsidies for gasoline is not in fact supporting the poor but it is more lifting the rich. They argue that most of the lower class population in the society do not use much gasoline in comparison to the upper classes with their luxury cars. That means the government is in fact supporting the upper classes' luxurious lifestyle by providing them with cheap fuel which in fact they do not need.
On the other hand, many environmental experts believe that such subsidies are in fact encouraging people to consume more and to care less about the negative impact that they are leaving on the environment. Cheaper fuel means more careless consumption that is more consumption in fact. Most of Iran's big cities are currently struggling with high levels of air pollution which is a direct outcome of the cheap fuel which is being consumed by everyone on a daily basis.
New job opportunities
One other argument that is behind the heavy energy subsidies in Iran, is to support and create new job opportunities. In this regard one major example could be the subsidy which is provided for the gas consumed by the industrial units.
An example in this area would be the best explanation to the question of how well this strategy has paid off.
In Iran a major part of the country's gas is consumed in the industrial sector. In this particular example I want to take a look at the cement industry as a sample community. Every year in Iran, about 90 trillion rials (nearly $2.15 billion) is allocated to the gas subsidies used in the cement industry while based on the data provided by the industry ministry, the total revenues earned from this industry in the past Iranian calendar year (March 2018-March 2019) was reported to be 15 trillion rials (about $357 million).
Considering the revenue earned and the amount of subsidies, it is clear that 75 trillion rials is lost. Now the interesting part is that considering the fact that there are nearly 250,000 people working in the country's cement industry, if the subsidies money was directly paid to the workers, each worker would earn 350 million rials, which is way more than most of their actual annual income level.
Supporting domestic production
The above example might make you think that the money has been spent to support the domestic production, as it has been stated as one of the main goals for energy subsidies.
It has been years that Iran is allocating subsidies for many industrial sectors, including the auto industry, the cement industry and etc. but the outcome has not been what is expected it to be.
Using more and more subsidies has made most industries less competitive and more reliant on outside sources for their inefficiencies.
One recent example is the emerging of the great number of Bitcoin mining farms all over the country. It was reported that even in many of the country's industrial parks the production units were using the subsidized electricity to farm Bitcoin instead of producing what they were supposed to be making.
Final thoughts
As many energy and economic analysts and scholars have stressed before, it is obvious and almost certainly we could say that allocating huge amounts of energy and fuel subsidies is not a good strategy to follow.
The budget that is allocated for subsidies every year could be spent in a variety of more purposeful, more fruitful areas. The country's industry should compete in order to grow, people must learn to use more wisely and to protect the environment.
A government which provides irrational amounts of subsidies for energy consumption is just like a father who spoils his children by over-protecting and over-supporting them, those children, most probably, won't turn out to be successful contributors to their society.
From our partner Tehran Times