Bitcoin energy use – mined the gap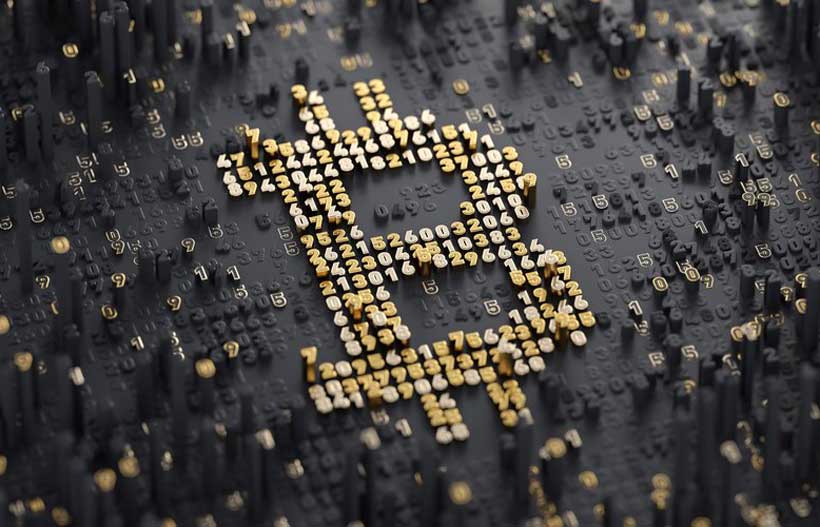 Of all the potential implications of blockchain for the energy sector, the energy use of cryptocurrencies – and bitcoin in particular – has captured the most interest.
As the price of bitcoin skyrocketed in 2017, attention turned to the cryptocurrency's energy and environmental footprint. High-profile news articles reported that electricity use of the bitcoin network had equalled that of medium-sized countries and was on track to consume as much electricity as the United States in 2019 and all of the world's energy by 2020. A widely reported article in Nature Climate Change warned that Bitcoin emissions alone could push global warming above 2°C.
With bitcoin value tripling in recent months and Facebook announcing its new Libra coin, interest in the energy use of cryptocurrencies is again on the rise.
In this commentary, we explain why and how bitcoin uses energy; dig into published estimates of bitcoin energy use and provide our own analysis; and discuss how these trends might evolve in the coming years.
Why does bitcoin use energy?
In order to understand why and how bitcoin uses energy, we first need to understand its underlying technology: blockchain. Blockchain offers a new way to conduct and record transactions, like sending money. In a traditional exchange, central authorities (e.g. banks) verify and log transactions. Blockchain removes the need for a central authority and ledger; instead, the ledger is held, shared, and validated across a distributed network of computers running a particular blockchain software.
The lack of a centralised, trusted authority means that blockchain needs a "consensus mechanism" to ensure trust across the network. In the case of bitcoin, consensus is achieved by a method called "Proof-of-Work" (PoW), where computers on the network – "miners" – compete with each other to solve a complex math puzzle. Each guess a miner makes at the solution is known as a "hash," while the number of guesses taken by the miner each second is known as its "hashrate." Once the puzzle is solved, the latest "block" of transactions is approved and added to the "chain" of transactions. The first miner to solve the puzzle is rewarded with new bitcoins and network transaction fees. The energy use of the bitcoin network is therefore both a security feature and a side effect of relying on the ever-increasing computing power of competing miners to validate transactions through PoW.
How does bitcoin use energy?
The energy use of the bitcoin network is a function of a few inter-related factors (some of which respond to the changing price of bitcoin):
mining hardware specifications, notably power consumption and hashrate;
network hashrate, the combined rate at which all miners on the network are simultaneously guessing solutions to the puzzle;
"difficulty" of solving the puzzle, which is adjusted in response to the network hashrate to maintain the target block rate of one block every 10 minutes; and
energy consumption by non-IT infrastructure, such as cooling and lighting.
The rising price of bitcoin, particularly as it rose to all-time highs in December 2017, drove huge increases in hashrate and difficulty, and the development and deployment of more powerful and energy efficient mining hardware.
The IT infrastructure for bitcoin and other cryptocurrencies has evolved rapidly over the past decade. In the early days of bitcoin (2009), hobbyists used standard central processing units (CPUs) to mine bitcoin. By October 2010, miners started to use more powerful graphics processing units (GPUs) as mining difficulty increased. By June 2011, miners – increasingly large and more industrial operations – used more powerful (but less energy-efficient) field-programmable gate array (FPGA) hardware, and a year later, moved to application-specific integrated circuits (ASICs).
ASICs are purpose-built chips, in this case, to mine bitcoin. The latest ASICs are both more powerful and more energy efficient – around 50 million times faster (H/s) and a million times more energy efficient (H/J) in mining bitcoin than the CPUs used in 2009.
How much energy is bitcoin using today?
Diverse methodologies, limited data availability, and highly variable conditions across the industry (e.g. mining hardware used; electricity costs; cooling needs) make estimating bitcoin energy use extremely challenging (Koomey, 2019). Therefore, all estimates must be interpreted with caution.
Recent published estimates of bitcoin's electricity consumption are wide-ranging, on the order of 20‑80 TWh annually, or about 0.1-0.3% of global electricity use (Bendiksen & Gibbons, 2018; Bendiksen & Gibbons, 2019; Bendiksen, Gibbons & Lim, 2018; Bevand, 2018; BNEF, 2018; De Vries, 2018; Digiconomist, 2019; Krause & Tolaymat, 2018; Morgan Stanley, 2018; Rauchs et al., 2018; Stoll et al., 2019; Vranken, 2017).
These figures can appear large when compared to countries like Ireland (26 TWh) or emerging technologies like electric vehicles (58 TWh in 2018), but small when compared to other end-uses like cooling (2 020 TWh in 2016). Nonetheless, bitcoin mining is a highly mobile industry, allowing it to migrate quickly to areas with cheap electricity. Localised hotspots and electricity supply issues can emerge quickly, generating strong backlash from regulators and the public.
Bitcoin has also been compared on a per-transaction basis to VISA payments, the broader banking system, and gold mining. However, comparisons on a per-transaction basis are not meaningful in the context of PoW blockchains, particularly because the energy required for the networks to function is independent of the number of processed transactions. A recent peer-reviewed article compared the energy intensity of mining bitcoin (17 MJ/USD) to the mining of other metals like aluminium (122 MJ/USD) and gold (5 MJ/USD).
Comparing methodologies
By far, the most frequently cited estimate in news media is the Bitcoin Energy Consumption Index (BECI), which uses a top-down approach that assumes miners spend (on average) 60% of their revenues on electricity at a rate of 0.05 USD/kWh. These key assumptions have been criticised to overestimate electricity consumption; indeed, BECI estimates represent the high range of published estimates to date.
Bendiksen, Gibbons (2018; 2019) & Lim (2018) also use a top-down approach, but undertake significant data collection efforts on existing mining hardware and mining locations to inform their assumptions and analysis. They also conduct sensitivity analyses around key uncertainties, including electricity costs and capital depreciation schedules. Under their central assumptions, they estimate that the bitcoin network consumes between 35 TWh (May 2018) and 41 TWh (November 2018; June 2019) per year.
Other researchers have calculated lower-bound estimates using a bottom-up approach (e.g. Deetman, 2016; Morgan Stanley, 2018; Valfells & Egilsson, 2016). This approach assumes that all miners are using the most efficient mining hardware to achieve the network's hashrates (TH/s). The Bitmain Antminer S9 series (0.1 J/GH), used by two-thirds of miners worldwide, is typically used as a benchmark.
Using this approach, we can estimate that thebitcoin network (excluding cooling) consumed 31 TWh in 2018. Based on data collected from mining facilities in China, cooling and other ancillary demands accounts for 30% of electricity use overall, thereby adding another 42% to the lower-bound estimate. Therefore, we estimate that bitcoin mining consumed around 45 TWh in 2018, which aligns well with the latest peer-reviewed estimate of 45.8 TWh as of November 2018 (Stoll et al., 2019).
With the recent run up in price and hashrate, energy consumption is expected to be much higher in 2019. Through the first six months of 2019, bitcoin mining has already consumed an estimated 29 TWh.
While these early estimates provide a rough indication of bitcoin energy use today, it is clear that researchers need more data, in particular from mining facilities, to develop more rigorous methodologies and accurate estimates.
Bitcoin and climate change
Headlines concerning the environmental impacts of bitcoin re-emerged last October, when a commentary article from Mora et al. in Nature Climate Change concluded that "…projected Bitcoin usage, should it follow the rate of adoption of other broadly adopted technologies, could alone produce enough CO2 emissions to push warming above 2°C within less than three decades".
A closer look reveals serious issues in the study's methodology and assumptions, notably around bitcoin adoption rates, the efficiency of mining hardware, and the assumed electricity mix (Masanet et al., 2019, Nature Climate Change, In Press). Crucially, the use of country average (and in some cases, world average) emissions factors inflates the GHG estimates, since bitcoin mines are typically concentrated in renewables-rich states and provinces.
Indeed, the selection of mining locations depend on a balance of several key factors, including access to low-cost electricity, fast internet connections, cool climates, and favourable regulatory environments. For these reasons, China, Iceland, Sweden, Norway, Georgia, the Pacific North West (Washington State, British Columbia, Oregon), Quebec, and upstate New York are key bitcoin mining centres.
Around 60% to 70% of bitcoin is currently mined in China, where more than two-thirds of electricity generation comes from coal. But bitcoin mining facilities are concentrated in remote areas of China with rich hydro or wind resources (cheap electricity), with about 80% of Chinese bitcoin mining occurring in hydro-rich Sichuan province. These mining facilities may be absorbing overcapacity in some of these regions, using renewable energy that would otherwise be unused, given difficulties in matching these rich wind and hydro resources with demand centres on the coast.
Electricity generation in other key bitcoin mining centres are also dominated by renewables, including Iceland (100%), Quebec (99.8%), British Columbia (98.4%), Norway (98%), and Georgia (81%). Globally, one analysis estimates that the bitcoin is powered by at least 74% renewable electricity as of June 2019. Another analysis of data from 93 mining facilities (representing 1.7 GW, or about a third of global mining capacity) estimates that 76% of the identified energy mix includes renewables.
Based on these analyses and data from IPO filings of hardware manufacturers and insights on mining facility operations and pool compositions, bitcoin mining is likely responsible for 10‑20 Mt CO2 per year, or 0.03-0.06% of global energy-related CO2 emissions.
Outlook for bitcoin energy use and emissions
Apocalyptic headlines that bitcoin would consume all of the world's energy by 2020 echo back to warnings from the late 1990s about the internet and its growing appetite for energy, including one Forbes article in 1999 that predicted that "[…]half of the electric grid will be powering the digital-Internet economy within the next decade".
Since then, researchers have collected real-world data and developed and refined methodologies to establish rigorous estimates of the energy use of data centres and the global ICT sector, including by the IEA. The dire predictions about the energy use of the internet failed to materialise despite exponential growth in internet services, largely because of rapid improvements in the energy efficiency of computing and data transmission networks.
The outlook for bitcoin energy use is highly uncertain, hinging on efficiency improvements in hardware, bitcoin price trends, and regulatory restrictions on bitcoin mining or use in key markets. Bitcoin prices in particular are extremely volatile: between December 2017 and 2018, its value fell by 80%, but has nearly tripled since.
It is important to recognise that bitcoin is just one cryptocurrency, which is one application of blockchain, which is itself one example of distributed ledger technology (DLT). Ethereum (ETH), the second largest cryptocurrency by market value, processes more than twice as many transactions as the bitcoin network while using only about one-third of the electricity consumed by bitcoin. ETH also operates on a Proof-of-Work (PoW) consensus mechanism, but its founder has announced plans to move to Proof-of-Stake (PoS) in an effort to reduce its energy intensity. PoS and Proof‑of‑Authority (PoA) could help reduce energy use while also addressing scalability and latency issues. Other DLTs like Tangle and Hashgraph similarly offer the promise of lower energy use, scalability, faster transactions, and no transaction fees compared to blockchain.
Over the coming years, other applications of blockchain – including those within the energy sector – are likely to garner more attention. As the scope and scale of blockchain applications increases, these trends combined are likely to materially reduce the future energy footprint of its technology.
Sensational predictions about bitcoin consuming the entire world's electricity – and, by itself, leading our world to beyond 2°C – would appear just that…sensational. That said, this is a very dynamic area that certainly requires careful monitoring and rigorous analysis – particularly, a careful monitoring of local hotspots.
The energy use of bitcoin and blockchain is just part of the blockchain and energy story. In our next commentary, we'll look at how blockchain is already impacting the energy sector, dive into some of the most promising applications, and explore the technological, regulatory or market design challenges that await.
Nord Stream 2: To Gain or to Refrain? Why Germany Refuses to Bend under Sanctions Pressure
The chances of the sanctions war around Nord Stream 2 to rage on after the construction of the pipeline is finally over seem to be high. That said, we have to admit, with regret or with joy, that it will be completed, and for the following reasons:
Germany, like any other European country, has set itself the task of abandoning coal and nuclear energy within the next few decades. In reality, however, there is no alternative to coal and nuclear energy. Simultaneously forsaking gasoline and diesel cars, which is something Europe dreams about, will inevitably increase the EU's demand for electricity. However, green energy is unlikely to satisfy Europe's energy needs any time soon. Hopes for cheap thermonuclear energy are unlikely to come true until 2050 at best. Therefore, in the coming decades, natural gas, Russian and other, will obviously remain the most convenient and cheapest fuel. At the same time, regardless of where the pipelines run, Russian natural gas will account for a significant share of the European and world markets. This is not politics – just a simple economic reality.
Despite the attributed environmental benefits of Nord Stream 2 and the Russian natural gas, the positive impact of replacing coal with natural gas remains largely unclear as it depends on the volume of methane leaking from the processes of gas extraction and transportation. Nonetheless, Nord Stream 2 presents itself as an attractive alternative for the EU as it would help decrease gas prices because Russia will be able to supply the EU with higher amounts of gas, thus, decreasing demand for expensive imported liquified natural gas (LNG).
Nord Stream 2, although a privately-financed commercial project, has political implications. Politics and economics are too closely intertwined, and in the short term at that. The abandonment of Nord Stream 2 will hardly weaken Russia and force the Kremlin to introduce democratic reforms. This will only result in Europe losing a good opportunity to effectively ensure its energy independence, as well as that of its Baltic and Eastern European allies, many of whom, unable to fully integrate themselves into European energy systems, continue to buy electricity from Russia.
At the same time, Nord Stream 2 will help make Germany a guarantor of the EU's energy security. More and more people now feel that the sanctions against the Russian-German project are essentially meant to undermine Germany's growing influence. However, even this abnormally cold winter has shown that political problems and competition for influence in the EU are taking a back seat to energy security issues. The disruption in LNG supplies from the United States has only underscored Europe's need for the Nord Stream. Besides, when completed and controlled by Germany, Nord Stream 2 could be used as a means of pressure against Russia and Russian supplies which is exactly what Brussels and Washington want.
Yet, the United States continues to oppose the Nord Stream 2 project and, thus, trans-Atlantic tensions between Germany and the United States are on the rise. Like the Obama and Trump Administrations which opposed Nord Stream 2 and introduced tangible steps to halt its progress, the Biden Administration is too faced with a lot of pressure by American lobbyists and members of the Congress in order to push back and halt Nord Stream 2 progress and efforts. However, until this very day, US President Biden and his administration did not sanction the project, which could be understood in lights of Biden's struggling efforts to repair relations with Germany after the Trump Administration's accusations towards and troop withdrawals from Germany. Thus, although the current administration under Biden still opposes Nord Stream 2, it is reluctant to impose any sanctions because its priorities lie with repairing US-German ties in the Post-Trump era.
The United States is not the only opposing International player to Nord Stream 2, but even many Eastern European countries, including Slovakia, Ukraine and Poland are against the pipeline project in fear of geo-economic insecurity. For instance, it is believed that Nord Stream 2 would cost Ukraine approximately $2 to $3 billion in losses as the transit volumes shift from Ukraine to Nord Stream 2. Another argument put forth by European opposition to Nord Stream 2 is that it would undermine the EU's energy solidarity or even a potential "Energy Union"; however, Germany and supporters of Nord Stream 2 often highlight that the imported Russian gas would not only benefit Germany, but rather all of Europe. The pipeline is expected upon completion to be able to transport 55 billion cubic meters of Russian Natural Gas to Germany and other clients in Europe!
Despite oppositions, threats of sanctioning and the earlier construction halt in December 2019, it seems that the Gazprom-Pipeline Nord Stream 2 will be completed and will go online soon as the Biden Administration continues to refrain from imposing sanctions.
How Azerbaijan changed the energy map of the Caspian Sea
Since the collapse of the Soviet Union, crude oil and natural gas have been playing a key role in the geopolitics of the Caspian region. Hydrocarbon revenues became an important source of economic growth for the Caspian Basin countries such as Azerbaijan, Kazakhstan, and Turkmenistan. Shortly after gaining independence in the early 1990s, the Caspian states implemented energy policies that protect their national interests. According to the BP 2020Statistical Review of World Energy total proved energy reserves of the Caspian states are: Kazakhstan has30.00 billion barrels of oil and 2.7 trillion cubic meters of gas, Azerbaijan 7.00billion barrels of oil and 2.8 trillion cubic meters of gas, and Turkmenistan 0.6billion barrels of oil and 19.5 trillion cubic meters of gas.
Such rich hydrocodone reserves allowed the Caspian states to contribute significantly to the global energy markets. Today, the Caspian states are supplying oil and natural gas to various energy markets, and they are interested in increasing export volume and diversification of export routes. In comparison with Turkmenistan and Kazakhstan, which supply energy sources mainly to China and Russia, Azerbaijan established a backbone to export energy sources to Europe and Transatlantic space. As the Caspian Sea is landlocked, and its hydrocarbon resources located at a great distance from the world's major energy consumers, building up energy infrastructure was very important to export oil and gas.
To this end, Azerbaijan created the milestone for delivery of the first Caspian oil and natural gas by implementing mega energy projects such as Baku-Tbilisi-Ceyhan (BTC) oil pipeline and Southern Gas Corridor (SGC).Now, one can say that both energy projects resulted from successful energy policy implemented by Azerbaijan. Despite the COVID-19 recession, the supply of the Azerbaijani oil to the world energy markets continued. In general, the BTC pipeline carries mainly Azeri-Chirag-Gunashli (ACG) crude oil and Shah Deniz condensate from Azerbaijan. Also, other volumes of crude oil and condensate continue to be transported via BTC, including volumes from Turkmenistan, Russia and Kazakhstan. As it is clear, the BTC pipeline linked directly the Caspian oil resources to the Western energy markets. The BTC pipeline exported over 27.8 million tons of crude oil loaded on 278 tankers at Ceyhan terminal in 2020. The European and the Asian countries became the major buyers of the Azerbaijani oil, and Italy (26.2%) and China (14%) became two major oil importers from Azerbaijan.
The successful completion of the SGC also strengthened Azerbaijani position in the Caspian region. The first Caspian natural gas to the European energy markets has been already supplied via Trans Adriatic Pipeline (TAP) in December 2020, which is the European segment of the SGC. According to TAP AG consortium,a total of one billion cubic metres (bcm) of natural gas from Azerbaijan has now entered Europe via the Greek interconnection point of Kipoi, where TAP connects to the Trans Anatolian Pipeline (TANAP). The TAP project contributes significantly to diversification of supply sources and routes in Europe.
Another historical event that affected the Caspian region was the rapprochement between Turkmenistan and Azerbaijan. The MoU on joint exploration of "Dostluk/Friendship" (previously called Kapaz in Azerbaijani and Sardar in Turkmen) offshore field between Azerbaijan and Turkmenistan was an important event that will cause positive changes in the energy map of the Caspian Sea.
The Assembly of Turkmenistan and Azerbaijan Parliament have already approved the agreed Memorandumon joint exploration, development, and deployment of hydrocarbon resources at the "Dostluq" field. It should be noted that for the first time two Caspian states agreed to cooperate in the energy sector, which opens a window for the future Trans-Caspian Pipeline (TCP) from Turkmenistan to Azerbaijan. Such cooperation and the future transit of Turkmen oil and gas via the existing energy infrastructure of Azerbaijan will be a milestone for trans-regional cooperation.
The supply of the Caspian and Central Asian natural gas to European energy markets was always attractive. Therefore, the TCP is a strategic energy project for the US and EU. After the signing of the Caspian Convention, the EU officials resumed talks with Turkmenistan regarding the TCP. The May 2019 visit of the Turkmen delegation headed by the Advisor of the President of Turkmenistan on oil and gas issues was aimed at holding technical consultations between Turkmenistan and the EU. Turkmen delegation met with the representatives of the General Directorate on Energy of the European Commission and with the representatives of "British Petroleum," "Shell" and "Total" companies. TCP is a project which supports diversification of gas sources and routes for the EU, and the gas pipeline to the EU from Turkmenistan and Azerbaijan via Georgia and Turkey, known as the combination of "Trans-Caspian Gas Pipeline" (TCP), "South-Caucasus Pipeline Future Expansion" (SCPFX) became the "Project of Common Interest" for the EU.
Conclusively, Azerbaijan is a key energy player in the region. Mega energy projects of the country play an important role to deliver Caspian oil and gas to global energy markets. However, the Second Karabakh War has revealed the importance of peace and security in the region. The BTC pipeline and the Southern Gas Corridor linking directly the Caspian energy to Western energy markets were under Armenian constant threat. As noted by Hikmat Hajiyev, the Foreign Policy Advisor to the President, "Armenia fired cluster rocket to BTC pipeline in Yevlak region". Fortunately, during the Second Karabakh War, Azerbaijan protected its strategic infrastructure, and there was no energy disruption. But attacks on critical energy infrastructure revealed that instability in the region would cause damages to the interests of many states.
In the end, Azerbaijan changed the energy map of the Caspian Sea by completing mega energy projects, as well as creating the milestone for energy cooperation in the Caspian region. After Azerbaijan's victory in the Second Karabakh War, the country supports full regional economic integration by opening all transport and communication links. Now, the importance of the Caspian region became much more important, and Azerbaijan supports the idea of the exportation of natural gas from Turkmenistan and the Mediterranean via SGC. Such cooperation will further increase the geostrategic importance of the SGC, as well as Azerbaijan's role as a transit country.
The Silk Road of Gas: Energy Business from Central Asia to Europe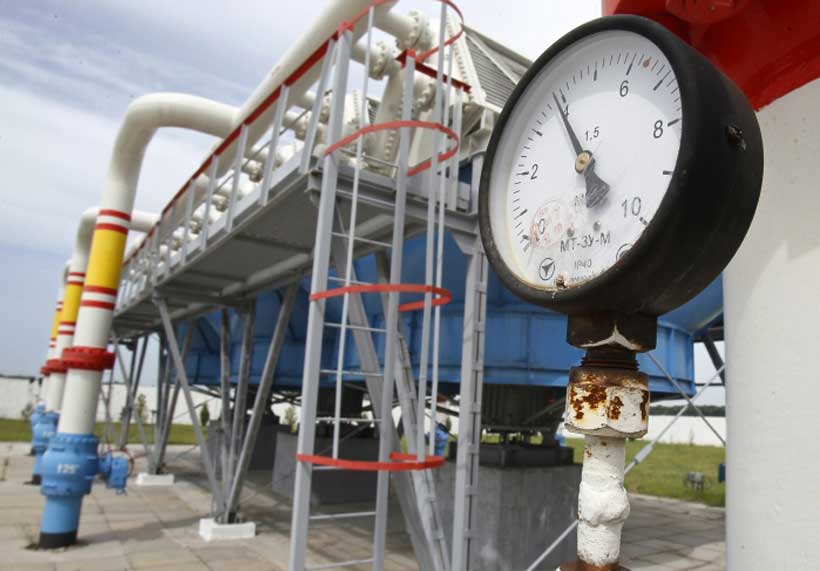 Central Asia possesses a significant role within the global geopolitical balance since it comprises numerous trade channels that link many businesses with millions of target customers from China to Portugal and vice-versa. Withal, by having abundant hydrocarbon potentials, the region offers tremendous opportunities to the global and local players.
Throughout the recent period, the preponderance of the energy-based plans and policies triggered the emergence of mega projects in the region, such as the Southern Gas Corridor, Central Asia–China gas pipeline, TAPI, and a possible Trans-Caspian pipeline in the upcoming years. Albeit these intense investment activities are foreshadowing new regional perspectives for economic development, it also generates additional alternatives and realities for the European policymakers.
The new business in the traditional routes
Anciently, the region was home to the legendary Silk Road, which was shaping the vivid economic landscape of the planet. Today, the region's erstwhile role in trade seems to be revitalized to some extent by the projects such as the Road and Belt Initiative. In contradistinction to the past, energy forms the backbone of modern trade in Central Asia despite some cardinal difficulties of marketing and transportation.
In the last decade, Turkmenistan, Kazakhstan, and Uzbekistan had some attempts to increase their presence in the sector via their involvement in Central Asia–China gas pipeline. Notwithstanding, none of them was able to establish a comprehensive framework of cooperation with the EU as Azerbaijan. Through its unique Southern Gas Corridor project, which enables the transfer of the natural gas from the Shah Deniz field of the Caspian Sea to South Europe, Azerbaijan had radically transformed the pipeline mappings at the Caspian region. Concomitantly this channel provides a tremendous chance to the other landlocked Central Asian countries to be able to meet the rising demand in the European market.
Europe's apprehension
From the European Union perspective, energy can be categorized as a strategic sector since the European economy increasingly relies on international suppliers. Currently, 54% of the energy consumption within the EU is imported mainly from Russia. More specifically, in 2019, Russian stake in the EU's natural gas import was 44%, and the dependency of EU countries on Russian gas in 2013 as follows: Estonia 100%, Finland 100%, Latvia 100%, Lithuania 100%, Slovakia 100%, Bulgaria 97%, Hungary 83%, Slovenia 72%, Greece 66%, Czech Republic 63%, Austria 62%, Poland 57%, and Germany 46%. These substantial factors are forming the backdrop of the EU's diversification policy in the concerning field through the establishment of intense diplomatic and economic ties to ensure the sustainability of energy security.
During the anticipated turbulent periods, especially considering the latest exacerbation between Russia and the Western bloc over the Ukraine dispute, the European economy might inevitably face some severe hurdles. Since there is a possibility that the process might be accompanied by the risk of the blockage of the Russian gas by the transit countries.
The viable solution
Geopolitical escalations undoubtedly hasten the energy diversification process within the European Union. Therefore, the essence of the energy policy of the EU can be categorized as a combination of liberal and realist approaches. Although the union intends to achieve its economic goals via the market mechanisms, it also adopts a realist standpoint in International Relations, specifically in the energy context.
As stated by the British Petroleum data published in 2019, proved gas reserves of Azerbaijan, Kazakhstan, Turkmenistan, and Uzbekistan totaled26,2 trillion cubic meters or 13,1% of the world's known reserve. Undoubtedly, such an enormous potential would significantly contribute to the energy security of the EU.
Given the current situation in the European energy market and the global political climate, the EU cannot ignore its energy security concept, which is the fundamental aim of energy policy. In this sense, Southern Gas Corridor appears like the most convenient alternative by considering the future possibility of the construction of the Trans-Caspian pipeline that would dramatically facilitate the direct transfer of the Central Asian gas to South Europe.
As long as the EU is dependent on the imports of fossil fuels, the necessity of the balance in the energy sector will remain topical. Hence the formulation of a rational approach towards cooperation with potential suppliers, particularly key countries such as Azerbaijan, is essential. Otherwise, the energy notion will remain a risky and problematic political and economic instrument.