Bitcoin energy use – mined the gap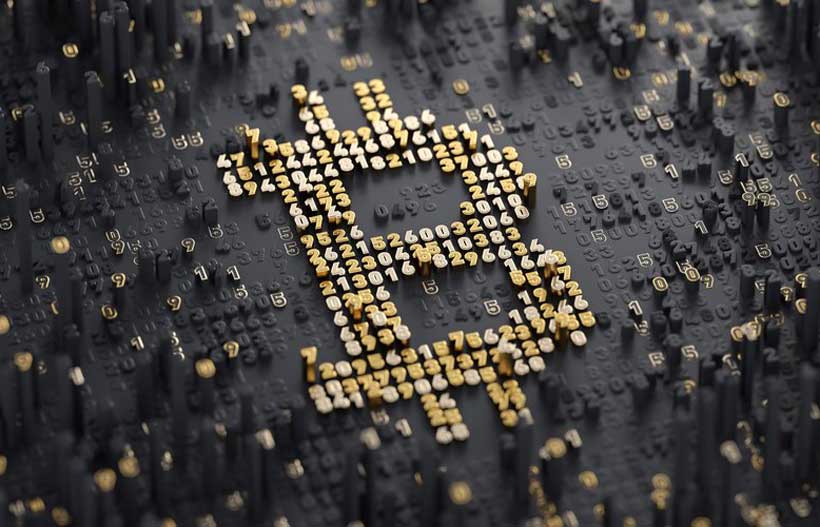 Of all the potential implications of blockchain for the energy sector, the energy use of cryptocurrencies – and bitcoin in particular – has captured the most interest.
As the price of bitcoin skyrocketed in 2017, attention turned to the cryptocurrency's energy and environmental footprint. High-profile news articles reported that electricity use of the bitcoin network had equalled that of medium-sized countries and was on track to consume as much electricity as the United States in 2019 and all of the world's energy by 2020. A widely reported article in Nature Climate Change warned that Bitcoin emissions alone could push global warming above 2°C.
With bitcoin value tripling in recent months and Facebook announcing its new Libra coin, interest in the energy use of cryptocurrencies is again on the rise.
In this commentary, we explain why and how bitcoin uses energy; dig into published estimates of bitcoin energy use and provide our own analysis; and discuss how these trends might evolve in the coming years.
Why does bitcoin use energy?
In order to understand why and how bitcoin uses energy, we first need to understand its underlying technology: blockchain. Blockchain offers a new way to conduct and record transactions, like sending money. In a traditional exchange, central authorities (e.g. banks) verify and log transactions. Blockchain removes the need for a central authority and ledger; instead, the ledger is held, shared, and validated across a distributed network of computers running a particular blockchain software.
The lack of a centralised, trusted authority means that blockchain needs a "consensus mechanism" to ensure trust across the network. In the case of bitcoin, consensus is achieved by a method called "Proof-of-Work" (PoW), where computers on the network – "miners" – compete with each other to solve a complex math puzzle. Each guess a miner makes at the solution is known as a "hash," while the number of guesses taken by the miner each second is known as its "hashrate." Once the puzzle is solved, the latest "block" of transactions is approved and added to the "chain" of transactions. The first miner to solve the puzzle is rewarded with new bitcoins and network transaction fees. The energy use of the bitcoin network is therefore both a security feature and a side effect of relying on the ever-increasing computing power of competing miners to validate transactions through PoW.
How does bitcoin use energy?
The energy use of the bitcoin network is a function of a few inter-related factors (some of which respond to the changing price of bitcoin):
mining hardware specifications, notably power consumption and hashrate;
network hashrate, the combined rate at which all miners on the network are simultaneously guessing solutions to the puzzle;
"difficulty" of solving the puzzle, which is adjusted in response to the network hashrate to maintain the target block rate of one block every 10 minutes; and
energy consumption by non-IT infrastructure, such as cooling and lighting.
The rising price of bitcoin, particularly as it rose to all-time highs in December 2017, drove huge increases in hashrate and difficulty, and the development and deployment of more powerful and energy efficient mining hardware.
The IT infrastructure for bitcoin and other cryptocurrencies has evolved rapidly over the past decade. In the early days of bitcoin (2009), hobbyists used standard central processing units (CPUs) to mine bitcoin. By October 2010, miners started to use more powerful graphics processing units (GPUs) as mining difficulty increased. By June 2011, miners – increasingly large and more industrial operations – used more powerful (but less energy-efficient) field-programmable gate array (FPGA) hardware, and a year later, moved to application-specific integrated circuits (ASICs).
ASICs are purpose-built chips, in this case, to mine bitcoin. The latest ASICs are both more powerful and more energy efficient – around 50 million times faster (H/s) and a million times more energy efficient (H/J) in mining bitcoin than the CPUs used in 2009.
How much energy is bitcoin using today?
Diverse methodologies, limited data availability, and highly variable conditions across the industry (e.g. mining hardware used; electricity costs; cooling needs) make estimating bitcoin energy use extremely challenging (Koomey, 2019). Therefore, all estimates must be interpreted with caution.
Recent published estimates of bitcoin's electricity consumption are wide-ranging, on the order of 20‑80 TWh annually, or about 0.1-0.3% of global electricity use (Bendiksen & Gibbons, 2018; Bendiksen & Gibbons, 2019; Bendiksen, Gibbons & Lim, 2018; Bevand, 2018; BNEF, 2018; De Vries, 2018; Digiconomist, 2019; Krause & Tolaymat, 2018; Morgan Stanley, 2018; Rauchs et al., 2018; Stoll et al., 2019; Vranken, 2017).
These figures can appear large when compared to countries like Ireland (26 TWh) or emerging technologies like electric vehicles (58 TWh in 2018), but small when compared to other end-uses like cooling (2 020 TWh in 2016). Nonetheless, bitcoin mining is a highly mobile industry, allowing it to migrate quickly to areas with cheap electricity. Localised hotspots and electricity supply issues can emerge quickly, generating strong backlash from regulators and the public.
Bitcoin has also been compared on a per-transaction basis to VISA payments, the broader banking system, and gold mining. However, comparisons on a per-transaction basis are not meaningful in the context of PoW blockchains, particularly because the energy required for the networks to function is independent of the number of processed transactions. A recent peer-reviewed article compared the energy intensity of mining bitcoin (17 MJ/USD) to the mining of other metals like aluminium (122 MJ/USD) and gold (5 MJ/USD).
Comparing methodologies
By far, the most frequently cited estimate in news media is the Bitcoin Energy Consumption Index (BECI), which uses a top-down approach that assumes miners spend (on average) 60% of their revenues on electricity at a rate of 0.05 USD/kWh. These key assumptions have been criticised to overestimate electricity consumption; indeed, BECI estimates represent the high range of published estimates to date.
Bendiksen, Gibbons (2018; 2019) & Lim (2018) also use a top-down approach, but undertake significant data collection efforts on existing mining hardware and mining locations to inform their assumptions and analysis. They also conduct sensitivity analyses around key uncertainties, including electricity costs and capital depreciation schedules. Under their central assumptions, they estimate that the bitcoin network consumes between 35 TWh (May 2018) and 41 TWh (November 2018; June 2019) per year.
Other researchers have calculated lower-bound estimates using a bottom-up approach (e.g. Deetman, 2016; Morgan Stanley, 2018; Valfells & Egilsson, 2016). This approach assumes that all miners are using the most efficient mining hardware to achieve the network's hashrates (TH/s). The Bitmain Antminer S9 series (0.1 J/GH), used by two-thirds of miners worldwide, is typically used as a benchmark.
Using this approach, we can estimate that thebitcoin network (excluding cooling) consumed 31 TWh in 2018. Based on data collected from mining facilities in China, cooling and other ancillary demands accounts for 30% of electricity use overall, thereby adding another 42% to the lower-bound estimate. Therefore, we estimate that bitcoin mining consumed around 45 TWh in 2018, which aligns well with the latest peer-reviewed estimate of 45.8 TWh as of November 2018 (Stoll et al., 2019).
With the recent run up in price and hashrate, energy consumption is expected to be much higher in 2019. Through the first six months of 2019, bitcoin mining has already consumed an estimated 29 TWh.
While these early estimates provide a rough indication of bitcoin energy use today, it is clear that researchers need more data, in particular from mining facilities, to develop more rigorous methodologies and accurate estimates.
Bitcoin and climate change
Headlines concerning the environmental impacts of bitcoin re-emerged last October, when a commentary article from Mora et al. in Nature Climate Change concluded that "…projected Bitcoin usage, should it follow the rate of adoption of other broadly adopted technologies, could alone produce enough CO2 emissions to push warming above 2°C within less than three decades".
A closer look reveals serious issues in the study's methodology and assumptions, notably around bitcoin adoption rates, the efficiency of mining hardware, and the assumed electricity mix (Masanet et al., 2019, Nature Climate Change, In Press). Crucially, the use of country average (and in some cases, world average) emissions factors inflates the GHG estimates, since bitcoin mines are typically concentrated in renewables-rich states and provinces.
Indeed, the selection of mining locations depend on a balance of several key factors, including access to low-cost electricity, fast internet connections, cool climates, and favourable regulatory environments. For these reasons, China, Iceland, Sweden, Norway, Georgia, the Pacific North West (Washington State, British Columbia, Oregon), Quebec, and upstate New York are key bitcoin mining centres.
Around 60% to 70% of bitcoin is currently mined in China, where more than two-thirds of electricity generation comes from coal. But bitcoin mining facilities are concentrated in remote areas of China with rich hydro or wind resources (cheap electricity), with about 80% of Chinese bitcoin mining occurring in hydro-rich Sichuan province. These mining facilities may be absorbing overcapacity in some of these regions, using renewable energy that would otherwise be unused, given difficulties in matching these rich wind and hydro resources with demand centres on the coast.
Electricity generation in other key bitcoin mining centres are also dominated by renewables, including Iceland (100%), Quebec (99.8%), British Columbia (98.4%), Norway (98%), and Georgia (81%). Globally, one analysis estimates that the bitcoin is powered by at least 74% renewable electricity as of June 2019. Another analysis of data from 93 mining facilities (representing 1.7 GW, or about a third of global mining capacity) estimates that 76% of the identified energy mix includes renewables.
Based on these analyses and data from IPO filings of hardware manufacturers and insights on mining facility operations and pool compositions, bitcoin mining is likely responsible for 10‑20 Mt CO2 per year, or 0.03-0.06% of global energy-related CO2 emissions.
Outlook for bitcoin energy use and emissions
Apocalyptic headlines that bitcoin would consume all of the world's energy by 2020 echo back to warnings from the late 1990s about the internet and its growing appetite for energy, including one Forbes article in 1999 that predicted that "[…]half of the electric grid will be powering the digital-Internet economy within the next decade".
Since then, researchers have collected real-world data and developed and refined methodologies to establish rigorous estimates of the energy use of data centres and the global ICT sector, including by the IEA. The dire predictions about the energy use of the internet failed to materialise despite exponential growth in internet services, largely because of rapid improvements in the energy efficiency of computing and data transmission networks.
The outlook for bitcoin energy use is highly uncertain, hinging on efficiency improvements in hardware, bitcoin price trends, and regulatory restrictions on bitcoin mining or use in key markets. Bitcoin prices in particular are extremely volatile: between December 2017 and 2018, its value fell by 80%, but has nearly tripled since.
It is important to recognise that bitcoin is just one cryptocurrency, which is one application of blockchain, which is itself one example of distributed ledger technology (DLT). Ethereum (ETH), the second largest cryptocurrency by market value, processes more than twice as many transactions as the bitcoin network while using only about one-third of the electricity consumed by bitcoin. ETH also operates on a Proof-of-Work (PoW) consensus mechanism, but its founder has announced plans to move to Proof-of-Stake (PoS) in an effort to reduce its energy intensity. PoS and Proof‑of‑Authority (PoA) could help reduce energy use while also addressing scalability and latency issues. Other DLTs like Tangle and Hashgraph similarly offer the promise of lower energy use, scalability, faster transactions, and no transaction fees compared to blockchain.
Over the coming years, other applications of blockchain – including those within the energy sector – are likely to garner more attention. As the scope and scale of blockchain applications increases, these trends combined are likely to materially reduce the future energy footprint of its technology.
Sensational predictions about bitcoin consuming the entire world's electricity – and, by itself, leading our world to beyond 2°C – would appear just that…sensational. That said, this is a very dynamic area that certainly requires careful monitoring and rigorous analysis – particularly, a careful monitoring of local hotspots.
The energy use of bitcoin and blockchain is just part of the blockchain and energy story. In our next commentary, we'll look at how blockchain is already impacting the energy sector, dive into some of the most promising applications, and explore the technological, regulatory or market design challenges that await.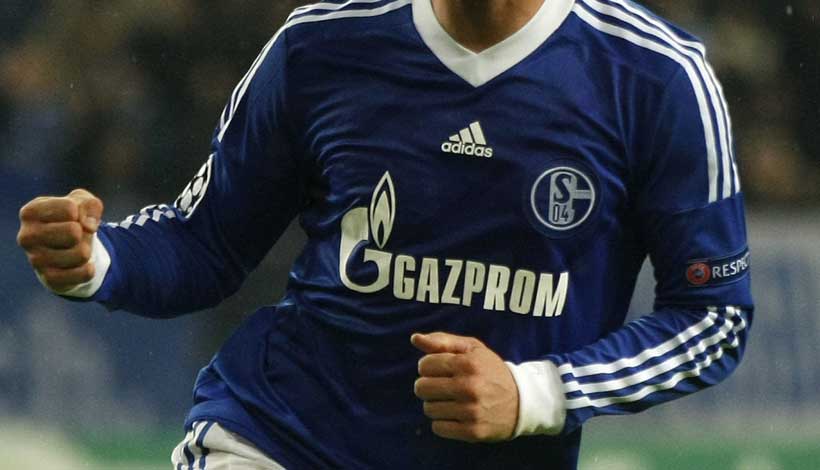 Football in the 21st Century is not only a sport but a global brand in itself. Football allows others to feed and profit off of it as well. Global corporations have used this opportunity to leverage into newer markets and, or, improve their reputation in existing markets.
Gazprom; it is on players' jerseys in Germany, in Russia, in Serbia, at games in England, and on side-lines in Italy. Gazprom is a Russian natural gas company. Teams make money offering jersey space to sponsors selling things like credit cards, cars, insurance companies and cell phones. But Gazprom is not like most sponsors: private companies with products football fans can buy. Instead, it is a company owned by the Russian government that makes money selling natural gas to foreign countries. It is everywhere in European football. So, if football fans cannot buy what they're selling, why is Gazprom spending millions to sponsor games?
The answer is part of a larger story that's changing the sport. Gazprom's partnership with these clubs is mutually beneficial because they provide a crucial revenue stream to the football club while in turn gaining publicity and a foothold in key target markets in which they are hoping for an increasing profit margins they represent a successful confident company that yields significant power and influence.
It is a corporation that reflects the values and ambitions of the Russian state the company via a series of commercial partnerships and high-profile sponsorship deals is now firmly in the collective conscience of European football fans few are quite sure whatthe company stands for or what this foothold means and in any case they are largely apathetic which oddly mirrors the aims of Vladimir Putin and increased influence in Western culture becoming a major player in events without the stigma of political connections or ulterior motives. Foreign countries use companies they own to burnish their reputations abroad, and to understand why Russia is involved, one needs to closely observe a map. Russia has the world's largest natural gas reserves and most of the mare located in Arctic gas fields controlled by Gazprom. The company is led by Alexey Miller, a close ally of Vladimir Putin. Since 2005, the Russian government has owned a majority stake in Gazprom. Meaning company profits are under Putin's control and gas sales, along with oil,account for around 40% of Russia's annual budget.
Various maps showcase how European countries are on Russian gas and Eastern European countries are more dependent than countries further west. At the end of the 20th century, Germany represented the biggest opportunity for Gazprom. German Chancellor Gerhard Schroeder had announced plans to phase out coal and nuclear power, which meant Germany would need more natural gas to maintain their energy supply. Gazprom wanted to get it to them, but there was a problem. To get to Germany, Russia's gas needed pass to through pipelines crossing countries charging Gazprom transport fees. And most of them went through Ukraine, a country that has a complicated relationship with Russia. Today, Ukraine still charges Russia $2-3 billion dollars every year to pump gas through to Europe. So, starting back in 2005, Russia began working on a strategy to bypass Ukraineand ship their gas directly to Western Europe.
This led to the birth of the Nord Stream pipeline, a route through The Baltic Sea straight to Northern Germany.In late 2005, Gazprom was in the final stages of financing the project and Germany's chancellor was preparing for an election. During his time in office, Gerhard Schroeder had become friendly with Putin and critics in Germany were increasingly concerned about the Russian leader's growing influence.
Just a few weeks before the election, Schroeder met with Putinto sign an agreement officially approving the pipeline. Two months later, Schroeder lost his re-election but by March he had found a new job: overseeing Gazprom's pipeline to Germany. It also came out that, before leaving office, Schroeder had approved a secret Gazprom loan that provided over a billion euros to finance the project. Soon, the story of Gazprom's big project in Germany was becoming a story of scandal, corruption, and the creeping influence of Russia. But then the story changed.
In 2006, Gazprom signed a deal to sponsor the German team FC Schalke 04.At the time, Schalke's finances were worrying team officials and Gazprom's sponsorship provided money the team desperately needed. At a press conference announcing the deal, a Gazprom chairman said Schalke's connections with the German energy sector were why they decided to become their sponsor. Schalke plays in Gelsenkirchen – a town in Germany's Ruhr Valley, where much of the country's energy industry is based. It's also close to the town of Rehden, a hub for pipelines to the rest of Europe and home to Western Europe's largest natural gas storage facilities.
Interestingly, Schalke was not Gazprom's first deal. The year before, they had bought a controlling stake in a team on the other end of the Nord Stream route: the Russian team Zenit St. Petersburg. Gazprom's investment made Zenit a major force in soccer. Two years after taking control, Zenit won their first-ever league championship. They've been able to sign expensive foreign stars, like Belgian midfielder Axel Witseland the Brazilian forward Hulk, and Gazrpom uses Zenit for marketing stunts: like having players scrimmage on the side of their offshore gas platform.
In 2006, as Gazprom logos were revealed around Schalke's stadium, German headlines were hailing the Russian gas giant for pumping millions into the German team. To celebrate the deal, Schalke's new jersey was unveiled in a ceremony before Schalke and Zenit played a friendly match in Russia. And, over the next few years, the Gazprom logo would become a team symbol displayed at Schalke games and printed on official merchandise. Schalke also won a championship in 2011 and by then, Nord Stream had been completed, and that year, Gerhard Schroeder, Angela Merkel and other European officials gathered to celebrate as it began pumping gas to Germany. There was also another struggling team whose jerseys started featuring Gazprom's logo: The Serbian team Red Star Belgrade. Red Star was about 25 million dollars in debt when Gazprom signed to become their jersey sponsor.
And, again, there was also another pipeline: The South Stream would have bypassed Ukraine by going directly through Serbia to Southern Europe. That project closed in 2014, but Gazprom has continued increasing their access to Europe by building Nord Stream 2, a second pipeline doubling the amount of gas flowing from Russia to Germany. Gazprom has also expanded their empire to include energy partnerships with Chelsea Football Club[1], Champions League and the sport's most famous tournament: the FIFA World Cup.
These sponsorships have made Gazprom's logo familiar not just to fans in Europe, but across the world."We light up the football. Gazprom. Official partner."It's in commercials before games, and on jerseys and sidelines once it starts. FC Schalke fans have also started to see Nord Stream 2 ads at home games. And, while climate activists like Greenpeace have staged protests to point out Gazprom's threat to Arctic resources, Gazprom had no trouble renewing their sponsorships.
Now, Russia controls nearly half the gas consumed by Europe and other countries are learning from their example. Etihad, Emirates, and Qatar Airways all are owned by sovereign states in the Middle Eastwith interests that go beyond selling airline tickets. As the example of Gazprom shows, having a prominent footballing sponsorship offers a way around bad publicity by winning approval on the field. If you're a fan, that can feel like a big opportunity: their money helps teams win major tournaments, but it's starting to change the sport itself. Gazprom like so many others, is an opportunist who strives to be linked to sporting successes. Gazprom's reasons for investing so heavily in sport could be compared to any global organization. It is a fascinating means of advertising. It has become common to see a Serbian team sponsored by Russia's gas company facing off against a French team sponsored by Dubai's state-owned airline, it's starting to seem like the field is hosting two competitions at once: A match between two teams, and a larger play for foreign influence that continues long after the final whistle.

---
[1] Owned byRoman Abramovich since 2012 seven years prior to this deal Abramovich sold his shares in Sibneft his oil-producing company to Gazprom for an estimated 10.4 Billion Euros.
New oil pipeline in northern Thailand may worsen flooding
A pipeline stretching from central to north-east Thailand promises to "promote Thailand as an energy hub in the region" and "increase energy security", according to the Ministry of Energy. Construction began in mid-2019, despite local communities objecting that the largely Chinese-financed project could worsen flooding and contaminate water.

The 342km pipeline will run two metres underground and link Thailand's north-eastern province of Khon Kaen to an existing pipeline in the central province of Saraburi. Energy Minister Sonthirat Sonthijirawong attended a ceremony on 5 February to lay the foundation of a 140 million litre oil tank in Khon Kaen's Ban Phai district at the end of the pipeline.

Altogether, it will pass through 70 towns in five provinces including Lopburi, Nakhon Ratchasima and Chaiyaphum.

The route was agreed in August 2016, when the energy ministry signed a deal with the project investor, Thai Pipeline Network (TPN).

The ministry has promoted the pipeline as a more efficient means of transporting oil to the north-east, claiming it will lower oil prices and cut down on accidents involving road tankers.

TPN director Panu Seetisarn said the pipeline will avoid 88,000 road tanker journeys each year.

The THB9.2 billion (US$300 million) project is largely funded by a loan from the Chinese government, which stipulates that at least 35% of the equipment used must come from China. The precise details of the deal have not been made public. However, Panu revealed that TPN and undisclosed investors are investing about THB1 billion each.

The project has been progressing quickly since January last year when the government approved the environmental impact assessment (EIA) report.

In February, TPN – a subsidiary of Power Solution Technologies (PSTC) – signed a contract with China Petroleum Pipeline Engineering (CPP) to construct the pipeline within a 30-month period. And then works commenced in mid-2019.

Panu also revealed that the company wants to link the pipeline to the capital of Laos, Vientiane, and to southern China.

As well as the controversial north-eastern route, the first phase of another route, from central to north, is also under construction. The northern route is being developed with the ultimate aim of linking Tak province into Myanmar's Kayin state at Myawaddy.
Flood risk

"This will lead to a big flood, bigger than the recent one," said Ow, a local resident of Khon Kaen's Ban Phai district, recalling flash flooding following tropical storm Podul that put homes under more than 1.5 metres of water for over a month last summer.

She fears the construction of an oil tank a few kilometres away will worsen flooding in future.

"Looking at its huge area and how high they have raised the land to level it for construction, [it] will definitely block all waterways," she said, adding: "What will happen to us if there's a big storm again?"

"After discussion with my neighbours, we [all] share the same concern and decided to file a complaint to the local authority but nothing happened," said Ow.

The villagers' concerns are justified, according to Jaroonpit Moonsarn, an environmental official at the Department of Environmental Quality Promotion (DEQP).

"There are two creeks, the Huay Bandoo and the Huay Khamrian, in the area that are natural waterways helping to drain waters in the district. The construction has blocked these significant waterways," said Jaroonpit.

She believes another tropical storm in the area would create a bigger flood than the one last August.

Dust, pollution and public safety

Flooding is tomorrow's fear, but dust is today's suffering, said Ow, referring to air pollution caused by the construction of the oil tank that is affecting surrounding communities.

"We filed a complaint to the construction company, but they told us to complain and seek compensation from their subcontractors. It's still unresolved. We don't know who to talk to," she said.

Jaroonpit also noted local concerns about the project once it's finished, such as explosions, chemical contamination of local groundwater and heavy traffic. Road tankers will still be needed to distribute oil from the pipeline to nearby provinces, and additional tankers are expected to operate if the road to Laos is improved.

"Public safety should be seriously studied and discussed, including how to manage such risks and how to compensate," she said.

"This involves the daily life of local people and they should have been informed clearly before the project's construction approval, otherwise it leaves all the burden on them," said Thawisan Lonanurak, former secretary general of the North-eastern Chamber of Commerce.

Apart from the risks to public safety, there are several basic questions about the project that need answering, according to Thawisan.

"Will oil prices in this area really be cheaper? How cheap? And most important, how transparent is the deal between the state and private investor?" Thawisan said.

"These questions should be answered at least during the EIA and hearing process, but it hasn't happened," he added.​

Witoon Kamonnarumet, senior advisor to the Khon Kaen Federation of Industry, said hearings for the EIA were conducted twice among a small group of people selected by the project owner and the company contracted to produce the EIA. They were not open to the general public.

"Even local businessmen in my network said they know very little about this project and are not clear on what it will really look like. We heard it would come two years ago and then there was a long silence and then construction started recently," Witoon said.

"At the EIA hearing, most of the time was used for a company presentation focusing on what they had done in other areas," said Paitoon Mahachuenjai, Nakhon Ratchasima's Dan Khun Thod District head. They said that if there was "any problem during construction they would be ready to help," he added.

Local activist Suwit Kularbwong, chairman of the Human Rights and Environment Association, said communities affected by the project have limited access to information about it.

"Where will the pipeline pass through exactly? How much area will be expropriated or compensated, and at what rate? They still don't know. This goes against the [country's] 2017 Constitution on public information and public participation for such a project," Suwit said.

"This project has been initiated by the state and developed with a top-down approach, without sufficient consideration of its impacts, and with poor public participation. What will happen if more and more people along the pipeline know about the real impacts after construction and learn that they were not informed beforehand? Local opposition is foreseen. And government should be aware of this as it could affect the ongoing construction of the project," he said.

Chinese investment and public discussion

Suwit said there is inadequate public awareness and discussion about projects and Chinese investment.

"The influence of Chinese investment in this region as well as the Mekong has been growing rapidly in recent years, without taking human rights violations and environmental impacts into account. And [it's been] actively supported and facilitated by our Thai government.

"The key question is how ready are we for such massive investment from China? How ready is our government to protect its people's interests from developments like this one where they are losing their land?" asked Suwit.

To address public concerns, Suwit suggested open public forums so that discussion could take place on the controversial oil pipeline and broader development plans for the north-eastern region.

"That which is missing from the past EIA process should be fixed there. At the forum, all basic project information should be available beforehand. It should be open to participation and discussion from all groups," Suwit said.

Thawisan shared the same suggestion. "Local universities and academics should also play an important role to help digest technical and academic information for local people to understand the project properly," he said.
From our partner chinadialogue.net
How Turk Stream is forcing Europe on its heels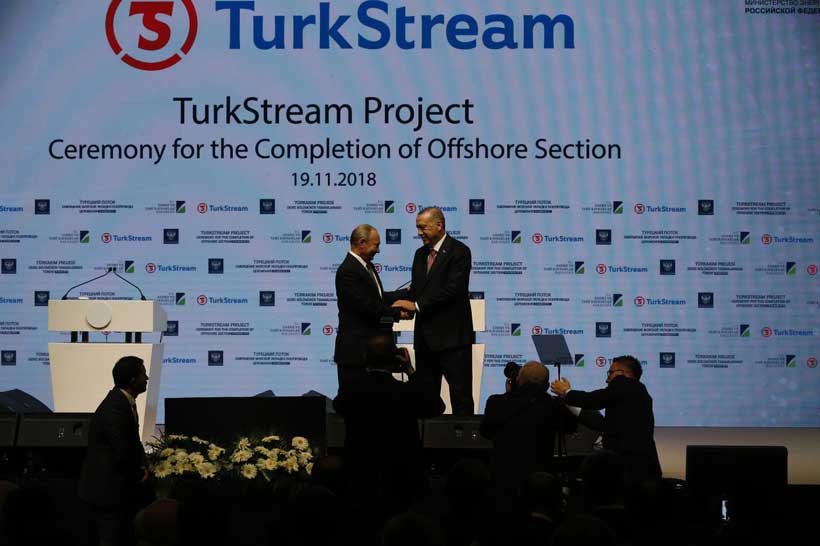 Russia laid down two gas pipelines from its territory, one from the topmost northern hemisphere, famously named as "Nord Stream" and the most advanced, latest with all rights "Turk Stream"; that passes through Turkey, a nation that now finds pride in being able to connect Russia with the rest of Europe. In recent years, European nations have heavily relied on American natural gas supplies and new set of renewables; while sanctions over Russia in the past decade primarily stalled business on both sides, Europe has now changed its language on Russia's desire to sell oil to the continent. On paper, Europe is openly welcoming a new source of energy supplies in the name of profitable competition, yet changesare only the tip of deep lying geopolitical stakes. Turkstream was launched in the beginning of January; and so, did a brand-new Russian policy take effect that could change foreign relations in the years to come. But, why is Europe changing course suddenly?
Geographically, between the two pipelines on the north and south is Ukraine sitting ignored by Russia's willingness, more so; it is also a statement of available options at Putin's hand. It is well noted that Russian aspirations are serious; investing on two different routes has been costly, but the oil rich nation has caught all eyes. While Turkey is flaunting a newfound friendship on the East, other nations in the region, including Ukraine, are assessing exact Russian interests; a major miss out on economic benefits would not be rational for a set of other rather neutral nations than Ukraine. Consider the politics of language, while Nord Stream is still very vague and could include Baltic and western Scandinavia, "Turk Stream" is a prize won in the eyes of a shared Mediterranean neighborhood. It is like saying that Turkey won the rights to sell Russian reserves to European clients, that also have inhibitions against historical Turkish aspirations in the EU. Still, other reasons are held higher.
Uncharacteristically, China is behind all the insecurities in Europe. There is no secret on whether Sino-Russian ties could yield a similar energy route between two nations, both infrastructural might and President Xi's willingness to expand the Belt & Road projects could easily accommodate energy linkups. For European leaders have realized that such possibilities could most possibly deteriorate Europe's energy as well as economic balance. By 2030, Chinese energy needs are going to double from what it is now; Europe does not desire a vociferous Chinese demand taking away Russian reserves to the East. Alarmingly, European nations also realize that soon, a proposition as such is highly likely, given how current competition has taken down prices. After a decade of disturbing sanctions testing Russian sanctions, it will be waiting patiently for an overhaul in the form of ceiling new rate of prices. For Europe, America still might not have been redundant, but the US-Ukraine soft spot, certainly has.
The European dilemma does not end yet, for Russia has played the cards on both sides; it will have to forge a face-saving approach with Turkey, given how it has treated Ankara over issues relating to EU membership. Like an astute capitalist, Moscow is promising to feed Europe, whilst also biting into its wounds, forcing to deal with problems that may allow Russia an affirmation to jump over Chinese demands. On the backdrop of a successful Brexit, Turkey will be teasing at the European sanctity, a group that has continuously reminded it of being unsuitable. For Europe's dislike, Russian reserves now flow through Turkish territories and might successfully ruin newly established competitors in the energy market. Underestimation has cost Europe again while Russia has lastly taken afoot. It is only the beginning of a grand Russian policy.