Vietnam's economy slows down amidst heightened uncertainties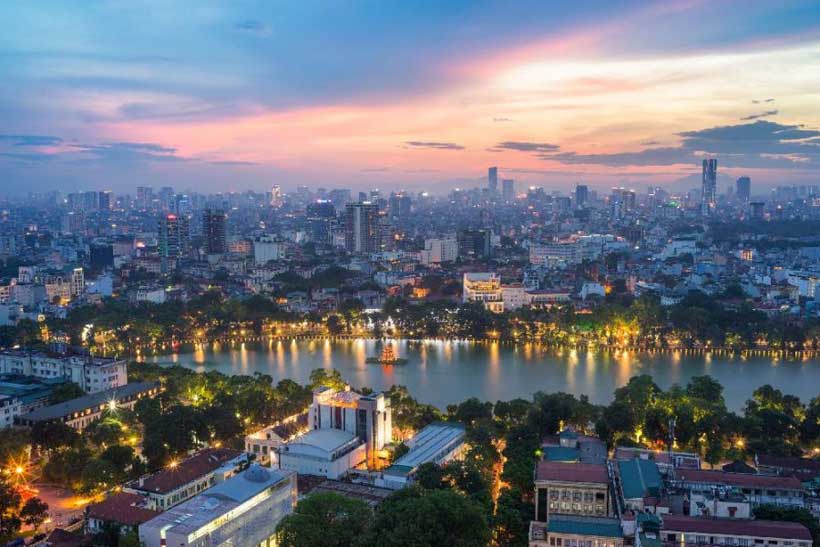 Vietnam's growth momentum moderated since the beginning of the year, but outlook remains positive, according to Taking Stock, the World Bank's bi-annual economic report on Vietnam released today.
During the reported period, the service sector performed robustly – signaling sustained buoyancy in domestic demand and especially private consumption. The public debt-to-GDP ratio declined from a peak of 63.7 percent in 2016 to an estimated 58.4 in 2018. Recent slower growth reflected the repercussions of unfavorable external factors on key economic sectors. The outbreak of African swine fever and a decline in international prices dampened agricultural outputs while weaker external demand moderated growth of the export-oriented manufacturing sector.
Despite these signs of a cyclical moderation in growth, Vietnam's outlook remains positive, the report says. Real GDP growth for the whole year of 2019 is forecasted to decelerate to 6.6 percent, driven by a weaker external demand and continued tightening of credit and fiscal policies. Inflation indexes are meant to be kept below the official inflation target of 4 percent.
Risks have continued to intensify, reflecting heightened global uncertainty amid re-escalation of trade tensions and rising financial volatility. Those external risks are compounded by domestic vulnerabilities, including potential slippages in fiscal consolidation, Stated-Owned Enterprises and banking sector reforms could undermine investor sentiment and growth prospects.
"Vietnam needs to prepare to adjust macroeconomic policies in case some of these risks materialize and lead to a deeper than expected downturn," said Ousmane Dione, the World Bank Country Director for Vietnam. "Vietnam will also continue to push for deeper structural reforms, enhance export competitiveness and further deepen trade integration through bilateral and regional agreements."
Selected Economic Indicators
| | | | | | |
| --- | --- | --- | --- | --- | --- |
| | 2017 | 2018 | 2019 | 2020 | 2021 |
| GDP growth (%) | 6.8 | 7.1 | 6.6 | 6.5 | 6.5 |
| Consumer price index (annual average, %) | 3.5 | 3.5 | 3.7 | 3.8 | 3.8 |
| Current account balance (% of GDP) | 2.1 | 2.3 | 2 | 1.4 | 1.4 |
| Fiscal balance (% of GDP, MOF) | -2.7 | -2.5 | -2.5 | -2.3 | -2.2 |
| Public debt (% of GDP) | 61.4 | 58.4 | 58.3 | 58 | 57.6 |
| Public debt (% of GDP) | 58.2 | 55.6 | 54.4 | 53.3 | 52.5 |
Source: Government of Vietnam, IMF and WB.
The special section of this edition takes a close look at the development of the Vietnam's tourism industry – the country's single largest services export, contributing 8 percent of GDP in 2017. It surmises that the sector's rapid expansion has brought it to a tipping point in its development, where continued growth, if not well managed, could have adverse economic, environmental, and social impacts.
The report suggests certain measures to ensure the long-term sustainability of the sector. Key priorities include: (i) enhancing coordination of destination planning and product development, (ii) diversifying tourism products and visitor source markets, (iii) developing tourism workforce skills, (iv) strengthening local tourism value chain linkages, (v) improving visitor flow management, (vi) boosting destination infrastructure capacity and quality, and (vii) protecting environmental and cultural assets.
The Path to Better Jobs in a Post Covid-19 Latin America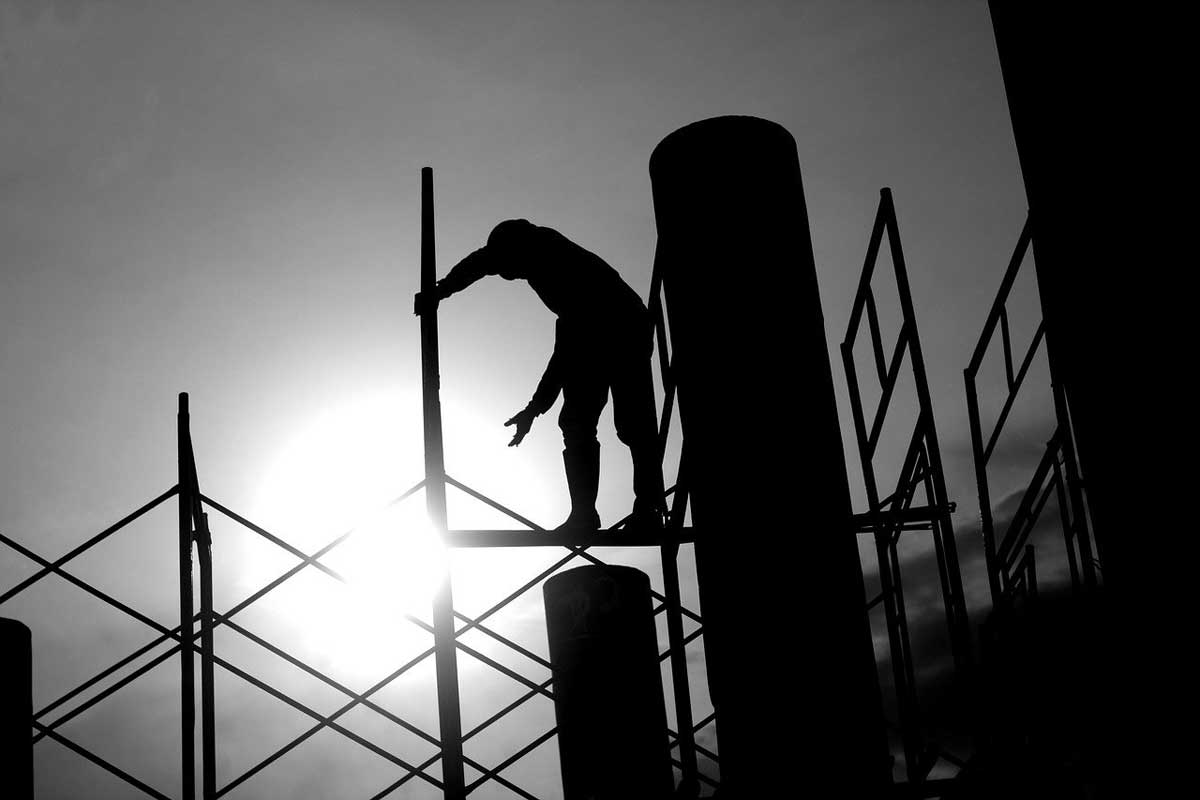 Economic crises like the one that Latin America and the Caribbean is suffering now, have long-lasting effects on the structure of employment and may permanently drive many from the formal economy, according to a new World Bank report.
The Covid-19 pandemic is having the biggest impact on low-skilled workers and exacerbating the region's already high inequality, according to EMPLOYMENT IN CRISIS: The Path to Better Jobs in a Post Covid-19 Latin America. Low-skilled workers often suffer from lower earnings for a decade following a crisis, while high-skilled workers see a quick rebound. As a result, government labor policies should focus on providing social safety nets and retraining, as well as improving the macroeconomic and business environment to ensure long-term and inclusive economic growth.
"Economic recovery has often been a myth when it comes to jobs, but it doesn't have to be that way," said World Bank Vice President for Latin America and the Caribbean Carlos Felipe Jaramillo. "The right policies can help limit the impact crises have on employment and foster the creation of more jobs in recoveries."
As some of the largest shocks that have shaken the region in recent decades show, the consequences of crisis in Latin America and the Caribbean are long-term and leave deep scars on employment. For example, employment data from before and after the Brazilian debt crisis, the effects of the Asian financial crisis in Chile, and the impact of the 2008-2009 global crisis in Mexico show that rapid recoveries did not materialize. In all three cases, the employment curve suffered a strongly negative deviation because of these crisis, which, far from reversing became more pronounced over time.
On average, after three years, major crisis cause a net loss of 1.5 million jobs, with a 3% contraction of formal work and an expansion of the informal. The current crisis could be even worse and cause a contraction in formal employment of up to 4%.
Low skilled workers tend to suffer the most, exacerbating persistent inequities in the region. For them, the scars of the crises can remain for up to a decade, with loss of income and greater vulnerability. In addition, two thirds of the countries in the region do not have national assistance or unemployment insurance programs. To minimize this long-term scarring, governments should adopt policies to support a sustainable recovery of economies and facilitate the recovery of employment.
"We need to seize the opportunity to build back better," said Joana Silva, World Bank Senior Economist and the lead author of the report. "We should strengthen our labor markets so they are able to cope with and quickly reverse the impacts of future shocks."
The key initial step is to put strong, prudent macroeconomic frameworks and automatic stabilizers in place to shield labor markets from potential crises. Sound fiscal and monetary policies can preserve macroeconomic stability and avert system-wide financial strain in the face of a shock. Fiscal reforms, including less distortive taxation, more efficient public spending, financially sustainable pension programs and clear fiscal rules are the first line of defense against crises.
Countercyclical income support programs, such as unemployment insurance and other transfers to households during downturns, limit the damage caused by contractions and help economies recover. One of the region's challenges, though, is that large segments of the workforce are informal and thus cannot be reached through traditional unemployment insurance.
Also, it is crucial to increase the capacity of the region´s social protection and labor policies, blending these policies into systems that provide income support and prepare workers for new jobs through reskilling and reemployment assistance. Governments' quick reaction to expand some social protection and labor programs in the wake of the pandemic can lead to progress in building better and more integrated social registries. This is feasible in the short run and can make a difference in the reach of these programs.
But stronger macroeconomic stabilizers and reforms to social protection and labor systems are not enough. Jump-starting job recovery by supporting vigorous job creation is also needed. This effort will require tackling structural issues. Competition policies, regional policies and labor regulations are key areas. If countries don't address these fundamental issues, recoveries will remain characterized by sluggish job creation.
Critical Reforms Needed to Reduce Inflation and Accelerate the Recovery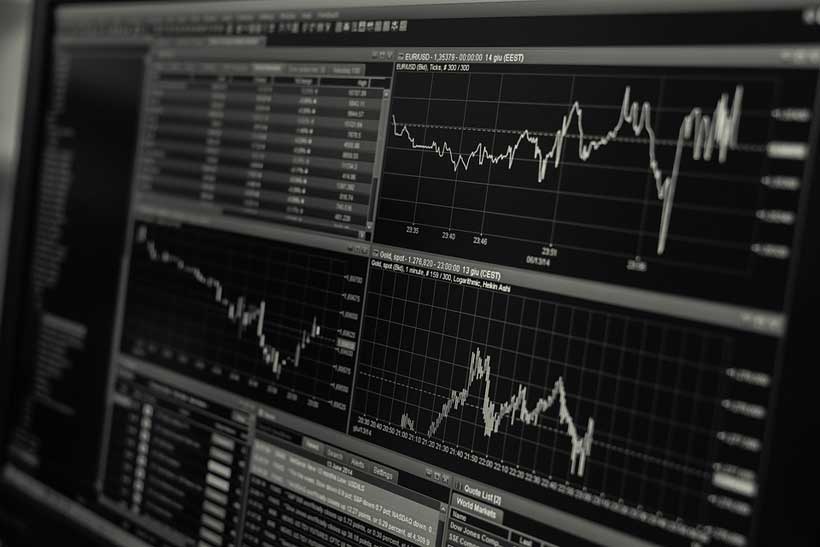 While the government took measures to protect the economy against a much deeper recession, it would be essential to set policy foundations for a strong recovery, according to the latest World Bank Nigeria Development Update (NDU).
The NDU, titled "Resilience through Reforms", notes that in 2020 the Nigerian economy experienced a shallower contraction of -1.8% than had been projected at the beginning of the pandemic (-3.2%). Although the economy started to grow again, prices are increasing rapidly, severely impacting Nigerian households. As of April 2021, the inflation rate was the highest in four years. Food prices accounted for over 60% of the total increase in inflation. Rising prices have pushed an estimated 7 million Nigerians below the poverty line in 2020 alone.
The report acknowledges notable government's policy reforms aimed at mitigating the impact of the crisis and supporting the recovery; including steps taken towards reducing gasoline subsidies and adjusting electricity tariffs towards more cost-reflective levels, both aimed at expanding the fiscal space for pro-poor spending. In addition, the report highlights that both the Federal and State governments cut nonessential spending and redirected resources towards the COVID-19 response. At the same time, public-sector transparency has improved, in particular around the operations of the oil and gas sector.
The report however, notes that despite the more favorable external environment, with recovering oil prices and growth in advanced economies, a failure to sustain and deepen reforms would threaten both macroeconomic sustainability and policy credibility, thereby limiting the government's ability to address gaps in human and physical capital which is needed to attract private investment.
"Nigeria faces interlinked challenges in relation to inflation, limited job opportunities, and insecurity", said Shubham Chaudhuri, the World Bank Country Director for Nigeria. "While the government has made efforts to reduce the effect of these by advancing long-delayed policy reforms, it is clear that these reforms will have to be sustained and deepened for Nigeria to realize its development potential."
This edition of the Nigeria Development Update proposes near-term policy option organized around three priority objectives:
Reduce inflation by implementing policies that support macroeconomic stability, inclusive growth, and job creation;
Protect poor households from the impacts of inflation;
Facilitate access to financing for small and medium enterprises in key sectors to mitigate the effects of inflation and accelerate the recovery.
"Given the urgency to reduce inflation amidst the pandemic, a policy consensus and expedite reform implementation on exchange-rate management, monetary policy, trade policy, fiscal policy, and social protection would help save lives, protect livelihoods, and ensure a faster and sustained recovery" said Marco Hernandez, the World Bank Lead Economist for Nigeria and co-author of the report.
In addition to assessing Nigeria's economic situation, this edition of the NDU also discusses how the COVID-19 crisis has affected employment; how inflation is exacerbating poverty in Nigeria; how reforming the power sector can ignite economic growth; and how Nigeria can mobilize revenues in a time of crisis.
Indonesia: How to Boost the Economic Recovery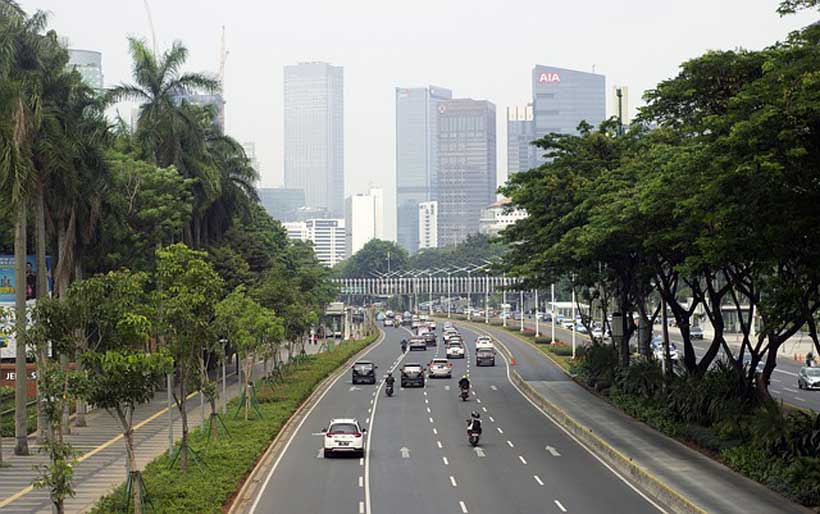 Indonesia's economy is projected to rebound from the 2020 recession with 4.4 percent growth in 2021. The rebound is predicated on the pandemic being contained and the global economy continuing to strengthen, according to the World Bank's latest Indonesia Economic Prospects report ("Boosting the Recovery"), released today.
The report highlights that although consumption and investment growth were subdued during the first quarter of 2021, consumer sentiment and retail sales started to improve during the second quarter suggesting stronger growth momentum. However, it also notes that pandemic related uncertainty remains elevated due to risks of higher viral transmission.
"Accelerating the vaccine rollout, ensuring adequate testing and other public health measures, and maintaining strong monetary and fiscal support in the near term are essential to boosting Indonesia's recovery," said Satu Kahkonen, World Bank Country Director for Indonesia and Timor-Leste. "Parallel reforms to strengthen the investment climate, deepen financial markets, and improve fiscal space for longer-term sustainability and growth will be important to further build consumer and investor confidence."
The report recommends the government to develop a well sequenced medium-term fiscal strategy, including clear plans to improve tax revenues and fiscal space for priority spending. It also highlights the importance of maintaining accommodative monetary policy and stimulating private credit to support the real sector while monitoring external and financial vulnerabilities.
The report highlights the critical role of adequate social assistance in mitigating rising poverty risks. It finds that maintaining the 2020 social assistance package in 2021 could potentially keep 4.7 million Indonesians out of poverty.
This edition of the report also looks at the possibilities for Indonesia to boost higher productivity jobs and women's economic participation.
"Indonesia has reduced poverty through job creation and rising labor incomes over the past decade. The next stage is to create middle-class jobs that are more productive, earn higher incomes, and provide social benefits," said Habib Rab, World Bank Lead Economist for Indonesia. "While the crisis risks have exacerbated Indonesia's employment challenges, it is also an opportunity to address the competitiveness and inclusion bottlenecks to creating middle-class jobs and strengthening women's participation in the economy."
The report recommends a four-pronged reform strategy to address these jobs-related challenges:
Mitigate employment losses by maintaining adequate job retention programs, social assistance, training, and reskilling programs until the recovery is stronger.
Boost productivity and middle-class jobs by promoting competition, investment, and trade.
Equip the Indonesian workforce to hold middle-class jobs by investing in education and training systems and programs to improve workers' skills.
Bring more women into the labor force and reduce earning gaps between men and women by investing in child and elderly care and promoting private sector development in the care economy.
The Indonesia Economic Prospects Report is supported by the Australian Department of Foreign Affairs and Trade.