On June 11, 2019, during a meeting held in Abuja, the federal capital of Nigeria, the fifteen members of the Economic Community of West African States (ECOWAS) decided to coin – most likely within 2020 – a new African currency, whose name has already been chosen: "ECO".
The fifteen States of ECOWAS – the association that deals above all with part of the implementation of the CFA Franc – are the following: Benin, Togo, Burkina Faso, Cap-Vert, Ivory Coast, Gambia, Ghana, Guinea, Guinea-Bissau and Liberia, which founded ECOWAS in 1964. Later, with the further definition of the Lagos Treaty in 1975, also Mali, Niger, Nigeria, Senegal and Sierra Leone joined it.
It should be noted that while Mauritania withdrew from ECOWAS in 2000, since 2017 the Alawite Kingdom of Morocco has officially requested to join.
However the "ECO" project, which has been lasting – at least programmatically -since 2015 and much echoes the "EURO" project, was born within a more restricted association of States than ECOWAS, namely the West African Monetary Zone (WAMZ), which is composed of Gambia, Ghana, Guinea, Liberia, Nigeria and Sierra Leone.
As can be seen, said States also belong to ECOWAS, but they intend to reach an economic and monetary union very similar to the EU's, considering that their economies are less different than those of the whole group of countries belonging to ECOWAS.
It should be recalled that the ECO launch has been postponed as early as 1983 and is currently expected to take place in 2020, but again only on paper.
Using an old formula of summer media jargon, France defines it as a "sea snake", but we must always be very careful about oversimplifications and low esteem for friends and foes.
Hence, certainly eight ECOWAS countries shall abandon the CFA Franc, while the other seven countries their national currency.
As the final communiqué of the last meeting held by the fifteen Member States, a "gradual approach" is required for ECO, starting from those countries that show a more evident "level of convergence".
As we all know, in the case of the EU and its Euro, the convergence criteria were price stability – which is seen as the only sign of inflation, although we do not know to what extent this idea is correct – and "healthy and sustainable" public finance, which means nothing but, within the EU, means a deficit not exceeding 3% of GDP and public debt not higher than 60% of GDP.
From this viewpoint, things are not going very well in Africa.
Africa's debt has just slightly exceeded 100 billion euros, after Ghana recently taking out a 2.6 billion Euro-denominated loan, in one fell swoop.
In 2018 alone, African countries reached a total debt of 27.1 billion euros, but in 2017 Egypt, Ghana and Benin had borrowed 7.6 billion euros.
Nigeria will reach 17.6 billion euros of debt at the end of this year.
Ten African countries have already issued Eurobonds and there will soon be 21 of them.
It is equally true, however, that the African countries' debt-to-GDP ratio is on average 53%, while in the 1990s and in the first decade of 2000 it had reached 90-100%.
The obvious reasons underlying the recent increase in the African countries' Euro-denominated (and dollar-denominated) debt are the following: the consequences of the global financial crisis and the structural decrease in the price of raw materials.
Moreover, considering the very low interest level in the United States and Europe, many investors have also begun to operate in Africa.
Currently Egypt is the most indebted country, with a total of 25.5 billion euros.
It is followed by South Africa (18.9 billion euros), Nigeria (11.2 billion), Ghana (7.8 billion), Ivory Coast (7.2 billion), Angola (5 billion), Kenya (4.8 billion), Morocco (4.5 billion), Senegal (4 billion) and, finally, Zambia with only 3 billion euros.
The analysts of international banks predict that, in the future, the Euro- and dollar-denominated debt will not be a problem for African countries.
Quite the reverse. According to the World Bank, the debt-to-GDP ratio is expected to fall by up to 43%, on average, in all major African countries.
The worst standard in terms of share of Eurobonds on total debt is Senegal (15.5%), while Tunisia remains the best standard, with 6.3 billion euros of debt issued through Eurobonds.
As can be easily imagined, other variables are the cost of debt service, which has doubled in two years up to reaching 10%, and the uncertainty of the barrel price on oil markets, considering that all these countries, except Nigeria, are net oil importers.
Therefore, it is certainly not possible to talk about "sustainable" finance, even though many ECOWAS countries have a debt-to-GDP ratio that currently make us envious.
As is well-know, also the exchange rate stability – required for entering the Euro area – is one of the primary "convergence" criteria.
A 6.3% average annual GDP growth is expected for the 15-member African association, considering the expansion of oil extraction in Ivory Coast, Sierra Leone, Burkina Faso and Ghana, while fiscal stability -which is, on average, about 1.7% higher in 2019 – is acceptable.
Hence, if we apply the usual Euro criteria, the new ECO currency appears very difficult, but not impossible, to be created – at least in the long run.
ECOWAS has repeatedly advocated its single currency project: it was initially theorized as early as 1983, then again in 2000 and finally in 2003. As already seen, currently there is much talk about 2020 as the possible date for its entry into force.
Certainly there is already an agreement between ECOWAS countries for the abolition of travel permits and many of the fifteen Member States are entertaining the idea of economic and productive integration projects.
Nevertheless, as far as the budget deficit convergence is concerned, only five countries, namely Cap-Vert, Ivory Coast, Guinea, Senegal and Togo can currently comply with the single African currency project, since they record a budget deficit not higher than 4% and an inflation rate not exceeding 5%.
Hence we cannot rule out that there will be convergence in reasonable time, but it is unlikely it will happen by the end of 2020.
Moreover, the levels of development in the fifteen Member States are very different.
It is impossible to even out the differences in the levels of debt, interest rates and public debt in the short term, considering that the share of manufacturing in Africa is decreasing and the economies that operate on raw materials have always been particularly inelastic.
Furthermore, Nigeria alone is worth 67% of the whole ECOWAS GDP – hence the ECO would ultimately be an enlarged Naira.
With the same problems we have in Europe, with a Euro which is actually an enlarged German Mark.
The inflation rates range from 27% in Liberia to 11% in Nigeria, with Senegal and Ivory Coast recording a 1% "European-style" inflation rate.
Certainly the CFA Franc is a "colonial" instrument, but it has anyway ensured a monetary stability and a strength in trade that the various currencies of the former French colonies could not have achieved by themselves.
It should be recalled that the mechanism of the CFA Franc, envisages that the Member States must currently deposit 50% of their external reserves into an account with the French Treasury.
However, the Euro problem must be avoided, i.e. the fact it cannot avoid asymmetric shocks.
The Euro is a currency which is above all based on a fixed exchange rate agreement.
We should also consider the adjustments made by Nigeria in 2016-and, indeed the inflation rates of the various ECOWAS countries are stable, but not homogeneous.
They range from 11% in Nigeria to 1% in Senegal.
Between 2000 and 2016, Ghana had an inflation rate fluctuating around 16.92%.
The fact is that all ECOWAS countries, as well as the other African States, are net importers.
Furthermore the West African countries do not primarily trade among themselves.
While single currencies are designed and made mainly to stimulate trade, this is certainly not the case.
The CFA Franc, however, was a way of making the former French colonies geopolitically and financially homogeneous, with a view to uniting them against Nigeria – the outpost of British (and US) interests in sub-Saharan Africa.
Furthermore, none of the ECOWAS governments wants to transfer financial or political power to Nigeria, nor is the latter interested in transferring decision-making power to allied countries, which are much smaller and less globally important.
The region could be better integrated not with a currency -thus avoiding the dangerous rush that characterized the Euro entry into force – but with a series of common infrastructure projects or with the lifting of tariff and non-tariff barriers.
The largest trading partner of sub-Saharan Africa, namely the EU – with which the ECO would certainly work very well -currently records a level of trade with the ECOWAS region equal to 37.8%.
Nigeria exports only 2.3% to the other African partners and imports less than 0.5%.
However, if ECO is put in place, this will be made possible thanks to a possible anchorage to the Chinese yuan.
This would avoid excessive fluctuations – probable for the new currency – but would create ECOWAS African economies' greater dependence on the Chinese finance and production systems than already recorded so far.
Certainly it would be a way of definitively anchoring Africa to the Chinese economy.
From 2005 to 2018, Chinese investment increased everywhere, but in Africa it totalled 125 billion US dollars.
Africa is currently the third global target of Chinese investment.
17% of said Chinese investment has been targeted to Nigeria and its ECOWAS "neighbours", especially to railways and other infrastructure.
Moreover, in 1994, thanks to its liquidity injections China rescued the African wages from the CFA Franc devaluation, which had halved all incomes.
Those who govern Africa will control globalization. India is now the second major investor in Africa, after China. The EU takes upon itself the disasters of African globalization, but not the dividends.
Whoever makes mistakes has to pay. There has not been a EU policy that has "interpreted" Africa intelligently, but only as a point of arrival for ever less significant "aid".
Therefore China will bend the African economic development to its geostrategic aims and designs.
China offers interest rates on loans that are almost seven times lower than Western markets, which never reason in geopolitical terms, as instead they should do.
Economic Improvement  by Enhancing  Operations of Pakistan's Ports
Seaports play very important role in the economic development of a state. Countries having all weather deep draft ports, equipped with state of the art equipment to handle cargo efficiently are massive source of progression of economy. These attract investors to establish industries in the vicinity to import raw material and export value added goods. It is observed that in the world large cities are located closer to the bigger ports. Modern trend is to handle transit and transshipment cargo. Ports located in the shipping routes like port of Singapore, Salalah & Sohar of Oman etc. have added advantage of handling transshipment cargo. Similarly, ports which can handle transit trade of neighbouring countries especially land locked have additional advantage to handle transit trade. Pakistan has plus1001 km long coast with three commercial ports. Karachi, Bin Qasim and Gwadar. Karachi port is functioning since 1887. Initially it had two wharves West and East, which have 33 berths including 3 oil piers. Ships up to 13.0m draft can be berthed. Out of these five on West and six on East wharves have been leased to Karachi International Container Terminal (KICT) and Pakistan International Container Terminal (PICT) respectively following Land Lord Port Strategy. The recently built south wharf at Kemari Garyone has 1500 m quay wall which can dock mostly container ships up to 16m draft. It is operated by South Asia Pakistan Container Terminal (SAPT) equipped with state of the art cranes and is completely computerized. Cargo handling capacity of KPT is 125 million tons for all types of cargo, including 4.1 million containers. Last fiscal year, it handled 52 million tons. It has much capacity to handle more cargo. Railway share to lift cargo is only 5% which needs to be increased. As the port is located at the center of the city, it is causing traffic congestion in Karachi especially in the vicinity of port area because of movement of cargo. It is also hampering the operation of the port. In the past three years it has handled, 229,205 containers as transit cargo for Afghanistan, 139 for CAR states and nil for China. It has handled very less volume of transshipment cargo although South wharf has 16m draft and state of the art facilities. It is mainly because of its location away from the main shipping routes. Railway authorities are carrying out feasibility study to establish a Dedicated Freight Corridor (DFC) to increase the lifting capacity of cargo from KPT to Pipri on Public Private Partnership (PPP). From there, the cargo to upcountry can be taken on trucks and rail. It will increase the efficiency of the port, augment the railway share and also considerably reduce the traffic congestion in Karachi.
Port Bin Qasim is also located in Karachi which is functioning since 1980. It has 18 berths, 16 are operated by the terminal operators. Maximum permissible draft is 13.0 m. It has cargo handling capacity 83 m tons where as it has handled 55.0m in fiscal year 2022. It can handle all types of cargo including LPG, LNG and coal. It has taken the shape of energy hub of Pakistan. However, railway has lifted 12% of the total cargo in the last fiscal year which needs to be increased. This port in the past three years has handled 23,360 containers for Afghanistan, 51 for CAR states, and none for China as a transit cargo, while the transshipment cargo was only 6415 containers which is nominal for such a big port. Since this port is also not on the main shipping routes, therefore it has not been able to attract transshipment cargo. The volume of transit trade handled is also not impressive.
The Gwadar port has strategic location at the mouth of the Persian Gulf, just outside the Strait of Hormuz, in the proximity of main shipping routes. Its location is considered most suitable to operate as a transshipment hub. It is functional since January 2007. The primary objective is to act as an alternate port of Pakistan, operate as transshipment hub, handle transit trade of China, Afghanistan, and CAR state, along with facilitating the supply of cargo to the hinterland of Pakistan and the development of Balochistan province, especially the Gwadar region. Its main features include quay wall of 602 meters (3 multipurpose berths including RO-RO), 100 m service berth, design depth 13.8 meters and alongside berth of 14.5 m. However, the present average depth is 11.5 m. The backup area is 383,000 square meters, sufficient to stack cargo destined for Pakistan, transshipment and transit. The Port of Singapore Authority (POSA) was the first Concession Holder to operate the port from Feb 2007 to Feb 2013 which handled only 162 ships in six years. The second Concession Holder from Feb 2013 till to date is China Overseas Port Holding Company (COPHC) which has handled 223 ships in 9 years till June 2021. Total transit cargo handled for Afghanistan in the years 2020 and 2021 is 110355 tons and nil for China and Car states. It has not yet started handling transshipment cargo.
The sea ports in Karachi have hinterland connectivity by Eastern route by motor way to Burhan interchange except Sukkur to Hyderabad which is under construction. However, two-way dual carriage way is available in this portion. From Burhan to Khunjerab pass there is motor way/ express way up to Mansehra, from here on ward up to Khunjerab Pass via Gilgit, either it is a two-lane road or a two-way dual carriageway which is being used by 22 wheeler trucks. Similarly, from Karachi up to Khyber Pass the road network is available for the 22 wheeler tucks up to Khyber Pass via Burhan interchange. These ports have rail connectivity up to Havelian and Peshawar from here the cargo can be transported by trucks to Khunjerab and Khyber passes. Gwadar port has connection by road with Afghanistan and Western province of China by western route via Quetta to DI Khan. This portion has either two lane road or two-way dual carriage way which is suitable for 22 wheeler trucks. From D I Khan to Burhan, motor way is operational. From Burhan to Khunjerab and Khyber passes road network is operational as described before. The volume of transit trade handled by the three ports is nominal as described earlier. Our government needs to actively pursue the governments of China, Afghanistan, and CAR states for the handling of their trade through Pakistani ports. The route is much shorter and our ports are well equipped and have the capacity to handle their trade. Moreover, the security conditions in Afghanistan have much improved. Gwadar port has right location to operate as a transshipment hub. Containers shipped from the Far East, Red Sea, and African countries on the bigger ships destined for the Gulf countries and other regional ports can be unloaded here and shipped on feeders to these ports and vice versa. However, to make Gwadar port functional for transshipment, the channel depth is required to be increased to the designed depth 14.0 m on priority. Functioning of the Special Industrial Zone at Gwadar may be given due importance. State-of-the-art cranes and associated equipment need to be installed by the concession holder, COPHC. Moreover, the telecom network, especially Wi-Fi needs improvement in the Gwadar area. The ports in the vicinity of Gwadar, like Salah, Sohar, Duqm of Oman, and Jebel Ali of UAE are likely to give tough competition, which can be overcome by offering ease of business and competitive rates. To conclude, Ports in Karachi and Gwadar have capacity and are amply equipped, and have connectivity with China, Afghanistan, and CAR states to handle their cargo. The government needs to actively negotiate with these governments to handle their trade. Gwadar port has right location in the proximity of shipping routes to operate as a transshipment hub. However, dredging of the channel by Gwadar Port Authority, and installation of state of the art equipment by the Concession Holder, COPHC needs to be done on priority. The increased operations of ports will certainly enhance the economy of Pakistan in addition to creation of jobs which are also a dire need in the present economic conditions.
International Cooperation to Address Economic Inequality and Promote Sustainable Development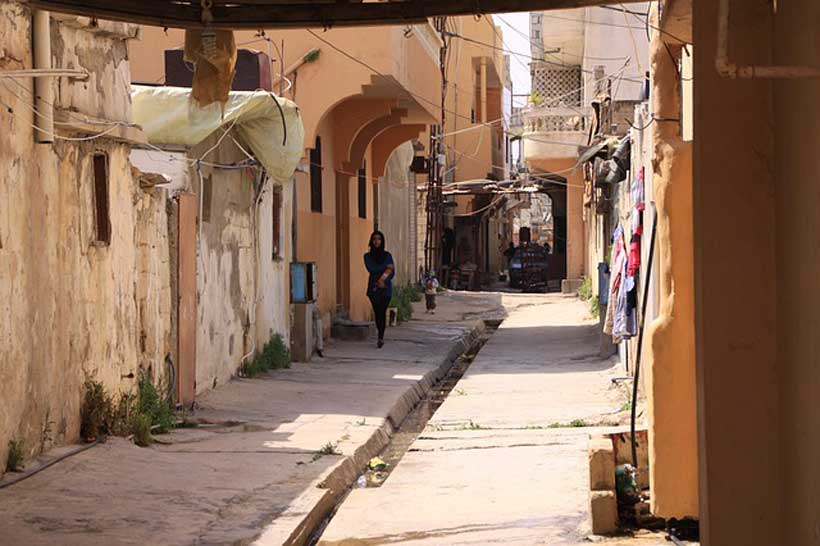 Economic inequality is a pervasive issue that has plagued societies across the world for centuries. The gap between the rich and the poor has widened over the years, leading to numerous social and economic challenges. The impact of economic inequality on sustainable development cannot be ignored, as it poses a threat to social stability, economic growth, and the environment. International cooperation is crucial in addressing economic inequality and promoting sustainable development across the globe. It refers to the unequal distribution of wealth, income, and resources among individuals and communities. Economic inequality can lead to poverty, poor health outcomes, limited access to education, and limited social mobility. Economic inequality is a complex issue that affects various aspects of social and economic development. A recent report by Oxfam International indicates that the world's richest 1% possess more than twice the wealth of 6.9 billion people. This inequality has far-reaching consequences, including poverty, poor health outcomes, limited access to education, and limited social mobility. Sustainable development aims to address these challenges by promoting economic growth, reducing poverty, and ensuring social and environmental sustainability.
International cooperation is essential in addressing economic inequality and promoting sustainable development. The global nature of economic inequality requires collective action and collaboration among nations and international organizations. By working together, countries can pool their resources, share knowledge, and develop strategies to address economic inequality and promote sustainable development. The success of international cooperation in tackling transnational issues like economic inequality can serve as a valuable lesson for countries like Pakistan that are facing similar challenges.
The Challenge of Economic Inequality:
-Economic inequality refers to the unequal distribution of wealth, income, and resources among individuals and communities. It is a significant challenge faced by many countries, including Pakistan. The effects of economic inequality on society are far-reaching and can have severe consequences.
-One of the most visible effects of economic inequality is poverty. Those who are most affected by economic inequality are often those who have the least access to resources, which makes it difficult for them to meet their basic needs. As a result, they are unable to access healthcare, education, and other essential services. Poverty can also lead to hunger, malnutrition, and poor health outcomes.
-Economic inequality can also limit access to education, particularly for those from low-income backgrounds. This can create a cycle of poverty and social exclusion, making it difficult for people to access higher-paying jobs and improve their economic situation. In turn, limited access to education can also limit social mobility and perpetuate economic inequality across generations.
-Another significant effect of economic inequality is the limited access to healthcare. People from low-income backgrounds are often unable to afford quality healthcare and are more likely to suffer from chronic illnesses. This creates an unequal burden on healthcare systems, and ultimately affects the overall health of the population.
-Economic inequality also threatens sustainable development by hindering economic growth and development. Countries with high levels of economic inequality often experience lower levels of economic growth, as wealth and resources are concentrated in the hands of a few. This can make it difficult for countries to invest in infrastructure, social services, and other initiatives that promote sustainable development.
The Role of International Cooperation:
International cooperation is crucial in addressing economic inequality because it is a global issue that requires a collective response. Countries must work together to address the root causes of economic inequality, develop policies that promote economic equality, and ensure sustainable development. International cooperation provides an opportunity for countries to share resources, knowledge, and best practices to promote economic equality and sustainable development.
The World Bank, International Monetary Fund, and United Nations are examples of international organizations that play a significant role in promoting economic equality and sustainable development. The World Bank provides financing, technical assistance, and policy advice to developing countries to promote economic growth and poverty reduction. The International Monetary Fund works to promote global financial stability and provides financial assistance to countries in need. The United Nations plays a critical role in promoting sustainable development through the implementation of the Sustainable Development Goals, which aim to end poverty, protect the planet, and ensure prosperity for all.
International cooperation is essential for tackling transnational issues like economic inequality. Economic inequality is not limited to one country or region; it is a global issue that requires a collective response. Countries must work together to develop policies that promote economic equality, reduce poverty, and ensure sustainable development. Through international cooperation, countries can share resources, knowledge, and best practices, and develop strategies to address economic inequality on a global scale.
Recent Examples of Successful International Cooperation:
The SDGs cover a broad range of issues, including poverty, hunger, health, education, gender equality, clean water and sanitation, renewable energy, and climate action. The SDGs have had a significant impact on promoting sustainable development by providing a framework for countries to develop policies that address economic inequality and promote sustainability.
The Paris Agreement on climate change is another example of successful international cooperation in promoting sustainable development. The Paris Agreement, adopted in 2015, is a global agreement aimed at reducing greenhouse gas emissions and limiting the global temperature rise to below 2°C above pre-industrial levels. The agreement is the result of years of negotiations and represents a significant achievement in international cooperation on climate change. The Paris Agreement has been ratified by 190 countries and is seen as a critical step towards promoting sustainable development and addressing economic inequality.
International cooperation has also helped address economic inequality and promote sustainable development in other countries. For example, in Kenya, the government worked with international organizations like the World Bank and the United Nations Development Programme to develop policies that promote economic growth and reduce poverty. As a result, Kenya has experienced significant economic growth over the last decade, with poverty rates declining by more than 10%.
Similarly, in Colombia, the government worked with international organizations like the Inter-American Development Bank to develop policies that promote sustainable development and reduce poverty. The country has made significant progress in reducing poverty, and its economy has grown significantly in recent years.
In Pakistan, international cooperation has also played a critical role in promoting sustainable development and addressing economic inequality. For example, the World Bank has provided financing and technical assistance to Pakistan to support initiatives that promote economic growth and poverty reduction. The United Nations Development Programme has also worked with the government to develop policies that promote sustainable development and reduce poverty.
Pakistan's Efforts to Address Economic Inequality and Promote Sustainable Development:
Pakistan faces several challenges related to economic inequality and sustainable development. The country has a large population, with a high poverty rate, and faces significant environmental challenges such as water scarcity, air pollution, and climate change.
Despite these challenges, Pakistan has made progress in addressing economic inequality and promoting sustainable development. Pakistan has adopted the Sustainable Development Goals (SDGs) and has developed a National Action Plan to implement them. The country has made progress in achieving some of the SDGs, such as reducing the number of out-of-school children and improving access to clean water and sanitation.
Pakistan has also made efforts to reduce carbon emissions and promote renewable energy. The country has set a goal to generate 30% of its electricity from renewable sources by 2030. Pakistan has also launched several initiatives to promote energy efficiency, such as the installation of LED lights and the development of energy-efficient buildings.
International organizations such as the World Bank and the International Monetary Fund (IMF) have played an essential role in providing financial assistance to support Pakistan's economic development and poverty reduction efforts. The World Bank has provided financial support for initiatives such as the Benazir Income Support Programme, which provides cash transfers to poor households, and the Khyber Pakhtunkhwa Education Sector Plan, which aims to improve access to education in the region.
The IMF has also provided financial assistance to Pakistan to support economic reforms aimed at promoting sustainable development and reducing economic inequality. In 2019, the IMF approved a $6 billion loan to Pakistan to support economic reforms, including measures to reduce the fiscal deficit, promote tax reforms, and improve the business environment.
Conclusion:
In conclusion, international cooperation is crucial in addressing economic inequality and promoting sustainable development. Through collective action, international organizations such as the World Bank, International Monetary Fund, and United Nations have played a critical role in supporting countries' efforts to achieve economic equality and sustainable development. The successful examples of international cooperation, such as the Sustainable Development Goals and the Paris Agreement on climate change, provide valuable lessons for countries like Pakistan.
Pakistan has made progress in addressing economic inequality and promoting sustainable development through international cooperation, such as adopting the SDGs, reducing carbon emissions, and receiving financial assistance from the World Bank and IMF. However, Pakistan still faces significant challenges related to poverty reduction and environmental sustainability, and continued efforts are needed to promote sustainable economic growth and development.
Therefore, Pakistan needs to prioritize improving the business environment, promoting entrepreneurship, and investing in infrastructure to support economic growth and poverty reduction. The government should also continue to work closely with international organizations and other countries to address economic inequality and promote sustainable development, ensuring a better future for all.
Women's mobility must be a key focus in urban policy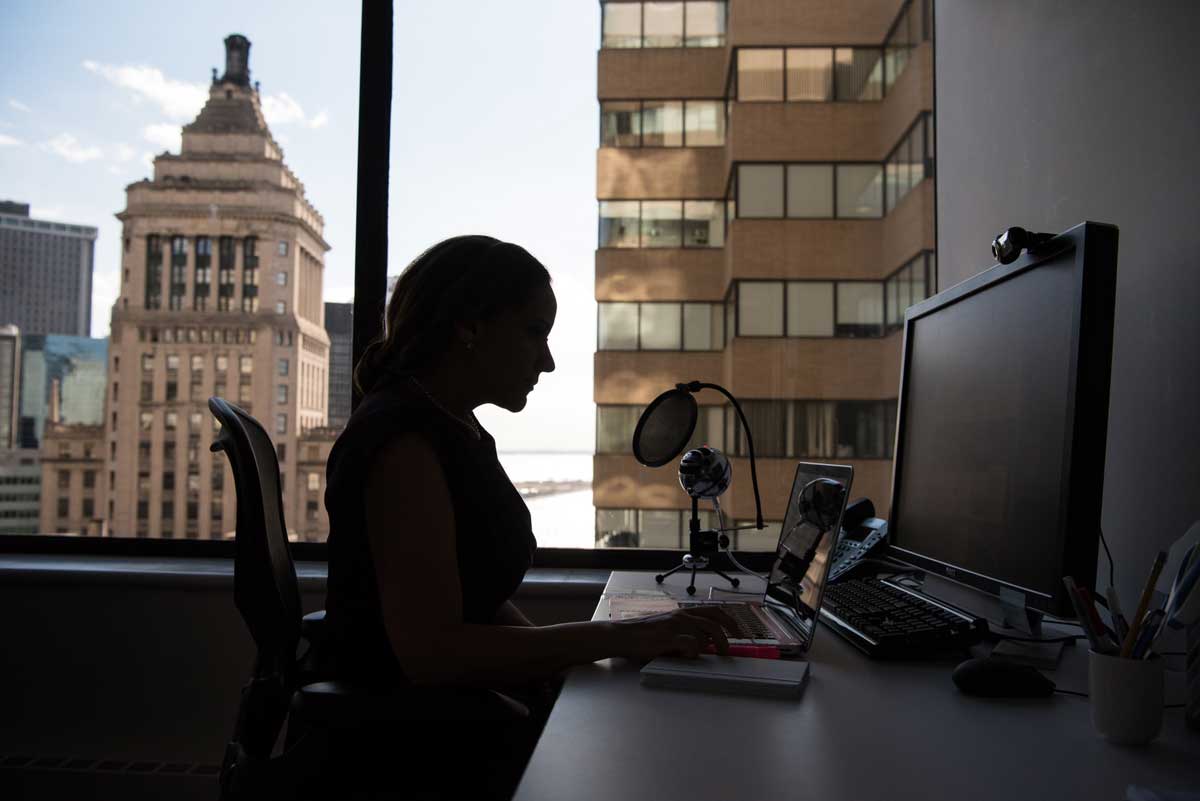 Historically, cities across the world have been designed to fit the needs of able-bodied men, or a neutral, often male, user. Yet, cities are experienced differently by men and women. Women and girls find their access to employment, education, care services and even leisure is constrained when urban mobility systems and public spaces are not safe and inclusive.
Across Indian cities, studies show that concerns about commuting safely during the late evening hours or beyond a particular radius are among the biggest barriers to girls and women going to school, college and work. For instance, a 2020 study in Bengaluru showed that only 2% of women commuters surveyed made journeys after 9 pm. Barriers to mobility can thus thwart women's long-term aspirations, eroding their financial independence and agency. The threat of sexual harassment deters women from stepping out. For instance, a 2017 study in Delhi showed that women were willing to travel for 27 minutes more each day to take a route that was perceived to be safer. It will thus be important to devise strategies to prevent and penalise sexual harassment in public spaces.
Typically, women travel shorter distances at off-peak hours, and make chained trips, frequently changing between transport modes to complete multiple tasks, balancing domestic errands and employment. Systems are, therefore, needed to collect and analyse gender-disaggregated data to understand women's mobility patterns and design public transport services accordingly.
It was after the Mumbai Railway Vikas Corporation, working with the World Bank, conducted a detailed study of mobility patterns on suburban trains, that it identified women's safety as a key priority and devised solutions to make platforms, stations, and trains safer for women. These activities sought to do more than just introduce women-only trains — the Ladies Specials — by addressing the fundamental design of the infrastructure to make it more women-friendly.
Hiring more female staff can make travel safer. In Kochi, for instance, 80% of the metro staff are women, working as station managers, train drivers, ticket vendors, and cleaning staff. Similar initiatives can be taken by other bus and rail agencies to enhance safety.
What's more, since deep-rooted social norms restrict women's movement outside their homes, local communities need to be brought on board as partners to help shift the norms around women's mobility. A number of community-based organisations have been working across cities such as Delhi, Gurugram, and Pune to sensitise communities; they also provide gender sensitisation training for frontline public transport workers.
Under the Nirbhaya Fund, the Centre provides valuable resources to states and central ministries to implement solutions for enhancing women's safety. Since 2015, eight cities (Delhi, Mumbai, Kolkata, Chennai, Bengaluru, Hyderabad, Ahmedabad and Lucknow) have used these funds to identify hotspots for crime, enhance police capacity for investigating crimes against women and establish one-stop centres for violence survivors.
Moving a step further, the Greater Chennai Corporation established a Gender and Policy Lab, which will support the government of Tamil Nadu in implementing projects under the Nirbhaya Fund to create safer public spaces in the city. An assessment to understand gender differences in mobility was carried out, alongside a safety audit, in Tondiarpet in north Chennai. Installation of CCTV cameras and panic buttons in city buses is also underway, with Chennai's Metropolitan Transport Corporation establishing a command-and-control centre to monitor incidents of harassment.
Our experience in Chennai and Mumbai, and other cities globally, shows that addressing gender concerns in urban mobility and public spaces requires long-term commitment from multiple stakeholders, with solutions aimed at addressing deep-rooted issues.
Drawing lessons from international best practices and project experiences in India, the World Bank has developed a toolkit for the Indian context, which both government and private agencies can use to make cities safer and more inclusive of women.
The toolkit outlines a four-pillar approach: First, assess the ground situation to understand gender-disaggregated mobility patterns and undertake safety audits; second, strengthen policies with a focus on fare policies and grievance redressal for sexual harassment; third, build capacity and raise awareness both within government agencies and through partnerships with community-based organisations; and fourth, improve infrastructure and services with a special emphasis on women's safety and inclusion.
Making cities safer can ensure that women and girls have choices — they can choose to stay longer in the office, go to better educational institutions, and even have a wider array of entrepreneurship opportunities — all of which will help increase female labour force participation and, in turn, boost economic performance in India.
This Opinion piece first appeared in Hindustan Times, via World Bank