Massaging Scalps, Not Taking Them: The Battle between Old and New Leadership in a Globalized Economy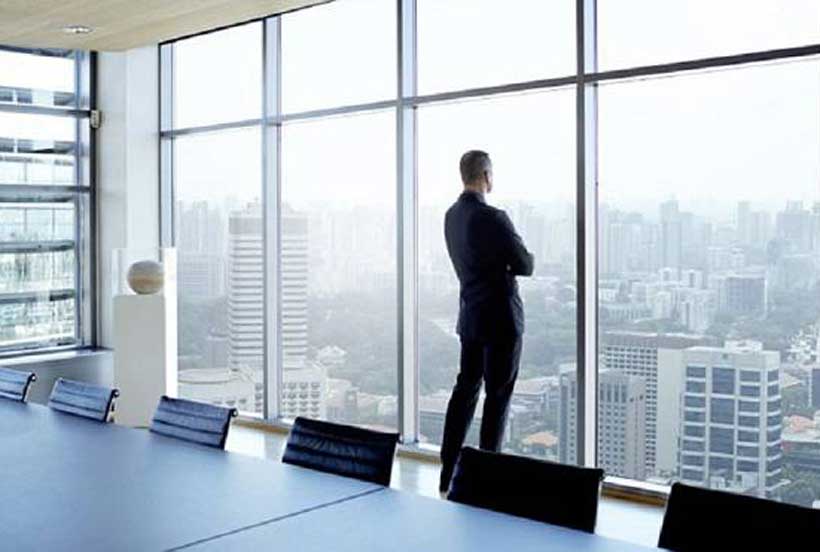 Much of the literature published today focuses on how to help young aspirants to climb the business ladder and become those future titans of industry we always praise and admire. This is not a criticism of these pieces more so a necessary addendum that tends to get ignored once that climb is complete and you are safely secure in the beloved and coveted "C"-suite. Namely, how do you lead once you become a C Suite Executive, whether it is operational, sales, marketing, product, administration, information technology, or any of the other diverse titles now adorned with the high "C?" Surprisingly, many seem to think that the leadership of your parents and grandparents is as valid today as it was 15 and 20 years ago. Unfortunately, such thinking is not only wrong-headed, it could very well be undermining for future executives striving to prosper once they have climbed that ladder of success. Indeed, one of the biggest problems for executive leaders today seems to be learning to embrace the new reality that the best executive leadership is far more about massaging scalps and not about taking them Wild Wild West-style.
There can be no doubt that the preferred leadership style has dramatically evolved when going from what Americans call the Baby Boomer Generation to Generation X to the now somewhat infamous Millennial Generation. There have been many complaints about how young adults today entering the corporate world not only have an inflated sense of self not backed by actual achievement but embed their early careers with a sense of business self-entitlement and demands for empathetic fairness that few 'old-school' leaders would recognize. Today, there are far more conversations about work-life balance, schedule flexibility, and equity success, whereas the so-called glory days of old are solely concerned with the bottom line, year-end earnings, and future projections, still of course a priority but today you need to embrace the employee and develop a culture to get there and sustain success. The approach today is more of an inside out approach to reach sustainable success, to attract and retain business, it is important to build a solid EX (Employee Experience) platform, that also attracts and retains talent. Rather than complaining about how 'soft' the work force has become, new executives need to recognize how the world has changed and produced a new workforce that will only perform at the highest levels with proper measurement, recognition of their work, encouragement and latitude rather than fear. Failure to acknowledge this evolution most likely signals deficiency and changes in your own leadership, not the need to change the workforce.
To be sure, this transition is not entirely complete or concretized. After all, there are still plenty of Baby Boomers occupying many of the most powerful positions in the world's biggest multinational corporations and they were mostly the mentors and advisors to Generation X business school graduates who emerged in the early and mid-1990s. But these two generations are now standing face-to-face with a huge workforce with Millennial inclinations and as time progresses those inclinations not only grow stronger, but they start to become the de facto societal baseline for doing business. Indeed, this is no longer our grandfather's business world. Some might think the fact that the United States currently has a President whose famous book, The Art of the Deal, was a testimony to the cutthroat, merciless 1980s-style of leadership is a refutation of this brave new soft world of business. But his overall decline in popularity in the polls and oftentimes the medias outright dismissal of his ideas on leadership, where 'success' is defined more by how well you manipulate people to do your bidding rather than learning how to maximize the individual talents of your workforce, shows how this kind of leadership that was considered the driving force in its day can no longer carry the day in 2019 and beyond.
This new 21st century leadership style should be seen as the positive force for change that it is, rather than a testament to how people aren't tough enough anymore. More than anything, it is a recognition that leadership works best when it can be subtle, nuanced, and strategic when dealing with a truly diverse and individualized workforce. It is not about coddling new employees as much as it is about rejecting the old demand that everyone fit into the same cookie cutter approach to a position. In the old days, stubbornness, being overly demanding, lacking understanding, and in general just acting as a basic tyrant was seen as something of the just reward for all of the hard work you endured to get to the top. Today, it would be symbolic of how out of touch you are as a modern leader. It is no longer about getting results by any means necessary. It is about achieving in a manner that builds people's allegiance, trust, satisfaction, and overall commitment to the company. Not in spite of your leadership but because of it – viewing the company as inside out. That is to say get the culture and strategy right inside the company first by developing the employee experience (EX) – that will translate to the customer as the company with people who care about the business and subsequently cares about their business giving a better customer experience (CX) as a result.
Becoming fluent in this new leadership style is what is going to mark the most successful leaders moving forward in the 21st century. Will there still be examples of the old leadership? Will there still be examples of such leaders running powerful companies? Without doubt, the answer is yes to both questions. But those aspiring leaders who will pin their hopes on that so as to not embrace change and not force themselves to become evolved leaders will be exemplars of a dying style and heads of demotivated companies. Those who do embrace the opportunity, who see empathy and empowerment not as necessary evils but as building blocks to high-level success and achievement, will find themselves creating the ideal triple-success: profitable results, satisfied employees, and personal advancement.
As one generation ends its executive career, a new one takes its place. Very little changed in terms of defining leadership and setting the "C-suite" atmosphere when moving from the Baby Boomer generation to Generation X. That very well might be because Generation X did not challenge or question the business world it was trained and educated in. A world, not coincidentally, overseen by the Baby Boomers. The same cannot be said, however, when we look at how the landscape has already changed as we get into the heart of the Generation X – Millennial Generation interaction. Millennials, rightly or wrongly, properly or inappropriately, have engaged the global economy not just as automatons mindlessly following the rules, but as creative beings asking questions. Inevitably, this means as Generation X heads into the final third of its executive career, the time which should be its own "C-suite" peak, it needs to ask itself what it plans to do with this new type of workforce? Will it quixotically charge the windmill in an effort to keep the playing field as it has been for the last half-century? Or will it embrace change as a welcome opportunity to prove its own uniqueness? Only time will tell but, hopefully, it will recognize the latter as a much more profitable and productive choice than the futility of the former.
Pandemic: A Challenge for the Globalization
The vaccination process across the world is underway, and after almost complete vaccination of the world population, we will see a post-pandemic world that is going to be different from the pre-pandemic world, especially in the context of Globalization and the role of states in the world.
In the post-1980 world, Globalization became the prevailing phenomenon that impacted the whole world and its functioning. Whether it was the realm of society, power politics, or economics of the world, whether, in the context of domestic affairs or global affairs, Globalization has been unavoidable and un-resistible until the ongoing pandemic has erupted after which many changes have been brought to the world. Social distancing and travel restrictions protocols posed challenges but that is temporary, but what offered concerns to the policymakers and businesses of the world that how fragile the functioning of the global economy is, and how the economies of states are depending on this fragile mechanism.
The interdependence and interconnectedness between national economies as well as multinational corporations and organizations in the global economy are in such a way that if only a single link breaks down, a series of collapses will occur. This has happened during the pandemic.
When China was hit by the pandemic, two-third of its economy stopped working, consequently, the world witnessed a sharp decline in the global supply. The same happened when the pandemic was at its peak in the West. In this way, the worst impact on the global economy was in the form of a major recession, depriving people of employment, and increasing poverty, across the world as no nation could remain unaffected.
When such pandemics exploded at a place somewhere before the era of Globalization, other parts of the world were unaffected economically. Another point of pondering is the fact that in the case of China it is not because of the involvement of Chinese firms in the rest of the world but because global companies have some of their production lines installed in China. Globalization lets it happen. This is well explained by famous sociologist Anthony Giddens, who says that it is the major characteristic of Globalization that distant localities are linked with each other in such a way that one event at a place shapes events at other places.
Notice that if it is thought that virus pandemics erupt once in a lifetime and therefore most of the time Globalization will be dominating and decisive, it is not the case. The future of Globalization was at stake in the recent crisis when both the economic giants China and the USA engaged in a trade dispute because of which world economy faced contraction in its GDP which would have been turned into a global economic recession if the trade war continued.
Like pandemic exposed the vulnerability in the economic structure of Globalization, so it did by revealing the dangers on the political front. In Globalization, governments were subjected to cooperation which reduced the political tensions between them, however, pandemic reactivated their political motives, which means that in case of an emergency governments failed to cooperate. Such a severe blame game was started when some countries lashed out at China, calling it responsible for the global spread of the pandemic, while China refused all accusations and blamed the US for politicizing the health crisis. The political tussle made faces at Globalization.
International and regional organizations which are the key aspects of Globalization failed too. The World Health Organization is the case in this regard that how it crumbled. It not only faced criticism but the US even withdrew its financial support from it. Likewise, other international and regional organizations could not maintain cooperation among nations. In this way, Globalization could not even handle the crisis adequately.
Globalization brags about free trade but now people are asking the question that what is the benefit of free trade if it cannot even function when it is needed the most. When there was more need for cooperation between governments, Globalization failed again and it was also exposed in the role of organizations. That's why one may argue that the post-pandemic world would be the era of de-globalization and states would strive to gain more and more power as they do not want to rely only on Globalization anymore. Likewise, people are now more careful in their spending, while corporations are now more conscious about their dependence on Globalization, therefore, they are going for precautionary measures.
Post Pandemic Recovery: The Rise of the Alpha Dreamers
There are five billion alpha dreamers across the world; why because they are connected globally with all sorts of devices, more so ever than any other time in the history of civilization, and secondly, interacting at 1000 times faster than any invasions of the largest marching armies ever assembled in history. They select and they choose; they browse, click and chat, they like and dislike. All ages and all cultures, opinionated or neutral, but informed they are, evermore than any other civilization ever existed on the planet. Who are they and what are they after?
First, observe, how their silent whispers are still inaudible in the rotundas of power, notice how their hidden power is sweeping the global mind, sharing something never ever dreamt before. As, during the First Word War, symbolized by digging rotten trenches until death or the Second World War symbolized by senseless revengeful carpet-bombings all organized under deep silent agenda. Now in a new differently connected world of today, the common voice of the common person struggling for common good becoming the loudest whisper starts to emerge.
Today, if they all agree to flush the toilets simultaneously around the world it will dry out an ocean the same afternoon. All such mathematics is based on large numbers, few billions here or few billions there, the real power still deeply hidden on 24x7x365 free access culture keeping global dialogue live and global mindshare active. Political punditry ignoring such power seems only waiting for a big slap on the face when dealing with the next coming elections. Study the rise and fall of leadership, scheduled over next 500 days, the outcomes of next 100 national elections across the world. What is happening in your nations, who is vocal and who is silent, but why? The major shifts are on the way.
This is all about five-billion-minds active on global-circuitry learning live-facts in real-time.
Who are they and what are they after? Why the name 'alpha' because they are the first largest group ever assembled since Homo erectus? Why the name 'dreamers' because the majority are simple common people with simple common dreams of seeking common good and humankind going forward.Alpha dreamers are chasing a better world, not because they have a united cultish agenda but because they treat themselves as ordinary humans and respect humanity. In a world wrapped with fakery, this is a simple goal of a common person, when this multiplied by five billion it automatically becomes an unimagined force. Truth is the shield, diversity and tolerance the only platform left. The world of seek and destroy doctrine will eventually end. The claims to any exceptionalism unless demonstrated in common good is just fakery and tyranny.
Is shutting down the world's electricity or snatching seven billion phones the next calamity?
Such moves will only prove the panic in rotundas; it is all about courage to face the mirror and deal with the truth, why many billions of people are challenged on issues of humanity, and why such issues come to the forefront. The emergence of a new world is now challenging political agenda, global policies, economic goals, educational values, environments, rights, diversity and tolerance all tested to pursue common good. The five billion connected alpha dreamers will not be fooled all the time. Global public opinion is a simple opinion of social-justice on any street, in any town; village or city, now connected as a multi-billion force.
The elite practitioners of the fine art of image positioning and election punditry always understood that sometimes a one single picture at a wrong or right time decides the election winner. Today when a silent bullet kills a person in the dark of the night, it sometimes shoots billion minds equally when billion images ricochet around the globe. Today, dark alleys and hidden torture chambers becoming live broadcast shows on social media uprooting leaderships, shattering ideologies and exposing false narrative. The tragedy hidden in denying the power of connected global populace and accepting short-fuse of superiority while ignoring common global connectivity. The credibility of the media is gone on the streets of the world, so are the institutions and most leadership. Will this dark silent vacuum filled by the global whisper strong enough to burst eardrums of leadership? Will it make them come together on a new page and listen deeply?
Smart leadership will not survive just by manipulation; hot notions of controlling masses with AI centric facial recognition and profiling will result in more confusion, but with deeper understanding of truthful dialogue with citizenry to downstream real vision of creating grassroots-prosperity will save leadership. Change without pain is not a change rather just a theme based public relation campaign, as if upskilling midsize economies without measuring current levels of lingering competencies is not going forward but in reality sliding backward in slow motion. No single country in the world is either capable or skilled enough to solve all global problems, nor is any single nation exclusive enough to claim any exclusive superiority in humankind. However, each single country is very capable to play a big positive role in the global arena and contribute in big ways with diversity, tolerance and peace. Everyone is important and everyone is needed.
Political leaders with one ear to the ground to listen to public opinion NOW need the other ear also on the planet to listen to the global public opinion and to demonstrate courage to face the music and demonstrate skills to articulate on global issues. Study more on Google.
The rest is easy
Bitcoin Legalization In El Salvador: Heading Towards A Crypto-Friendly Regime
Cryptocurrencies are surely one of the hotly debated topics across the globe. There's always an ambiguity surrounding the usage and permissibility of crypto assets. Various government entities fear that crypto holds the tremendous power to disrupt the financial and banking sector & it will surely replace the existing financial systems present across the globe. This is 21st century & with the growing technological advancements, the world is rapidly getting acclimatized into the domain of crypto currencies. With this move, some government entities are also changing their perception of cryptocurrencies. The recent legalization of bitcoin in El Salvador can be construed as a prime example of this which apparently came as good news for crypto enthusiasts. The news made El Salvador appearing at the forefront of leading international news channels and websites. By this move it became the first ever country across the globe to legalize any cryptocurrency. The step came after the El Salvador's President Nayib Bukele announced via twitter that bitcoin will now be accepted as a legal tender across the nation. Earlier in the bitcoin conference 2021 held in Miami, the President gave subtle hints of passing a bitcoin legalization bill. From using bitcoin/paypal hashtags to modifying his twitter profile image depicting red lazer eyes (a trendy way to used in internet by crypto enthusiasts to exhibit their support for crypto), the President's fascination with bitcoin can be construed prominently. The congress passed the bill on 9th June 2021 by the margin of 62 votes out of 84 favoring for legalization apparently termed by the President as what is called a supermajority. The successful execution and implementation of this bill will make way for the proper legalization of bitcoin. The prominent excerpt from the bill said – "The purpose of this law is to regulate bitcoin as unrestricted legal tender with liberating power, unlimited in any transaction, and to any title that public or private natural or legal persons require carrying out." To further promote the acceptance of bitcoin the president also made it clear that persons holding bitcoin or persons investing in bitcoin in El Salvador will be offered citizenship of the country.
This pro-active stance by the El Salvador government was very much applauded by the industry experts and crypto enthusiasts around the globe. One of the reasons why the congress took such a drastic step is that El Salvador doesn't have any currency of its own. Up till now, it has been using the United States Dollar as official currency across the nation. With this move the dependence of nation on US Dollar is likely to be diminished. Nevertheless, the President made it clear that US Dollar would be used for accounting and official purposes. As a matter of fact, the El Salvador government also promised to provide training and necessary guidance to the fellow citizens on the usage and holding of bitcoin. For the purpose of creating a robust bitcoin economy, the government will take assistance from newly launched home country based payment service provider platform Strike. Jack Mullers, the founder and CEO of Strike said – "Adopting a natively digital currency as legal tender provides El Salvador the most secure, efficient and globally integrated open payments network in the world." The announcement of this legalization increased the value of bitcoin which faced a sharp decrease after the infamous crypto market crash few weeks back.
Apart from authorizing a potential future currency, the legalization will have a plethora of benefits for the country as a whole. For instance, it will boost the overall economy, create new job opportunities for citizens, facilitate faster remittances, help in increasing the low banking penetration rate among others, enable citizens of El Salvador living abroad to send tokens into their home country among others and permit the government to officially own bitcoins among others. It will also make El Salvador future proof from the crypto perspective as there is a strong possibility that crypto market will takeover the traditional banking and financial systems of the world in near future. When formally enacted, the citizens will be able to pay taxes in bitcoins, the price of commodities will be displayed in bitcoin, and almost everything related to price can be calculated from bitcoin terms apart from creating a alternative currency working simultaneously along with US Dollar.
The legalization of bitcoin in El Salvador also holds the potential to make a remarkable shift in crypto perspective by other Latin American countries given the fact that the region may become a hub for crypto powered finance. Observing this move many Latin American nations have raised a voice to show support for this move. Countries like Argentina, Brazil, Panama, Paraguay and Mexico have given signs of making a similar move. The top-notch politicians fo the above mentioned countries have already commenced the discussion for providing legal backing to crypto assets.
But taking such a big leap of faith won't give fruitful results unless & until there's a strong backing and support provided to it. To realize this bitcoin powered project, the government officials have made it absolutely clear that the geothermal energy will be used for mining bitcoins considering the fact that the country has large repositories of volcanoes. The state-owned geothermal electric company LaGeo will work in assistance with the government officials. Since the President is aware of the ill effects of bitcoin mining on the environment, only the renewable energy source would be used for this project. As per the estimates the carbon dioxide emissions from worldwide bitcoin mining industry has reached a whopping 60 million tonnes, equal to that of exhaust fumes from 9 million cars. Hence keeping in mind the environmental concern, the President gave assurance via twitter that the nations geothermal energy exclusively will be used. He also took to twitter to show his followers about the zero emission bitcoin mining process being tested by the engineers.
A major obstacle in this project comes from the reluctancy of International Monetary Fund (IMF) with this move which highlights the tensed relations between El Salvador and IMF citing the intricacies in economic and financial conditions currently prevailing in the nation. The IMF is of the view that providing legal backing to bitcoin will make El Salvador a safe haven for tax frauds and money laundering. Since bitcoin doesn't involve tax on capital gains, it will surely pave a way for wealthy individuals and organizations to save themselves from paying heavy taxes. Also, it may facilitate laundering of billions of dollars by criminal enterprises and drug trafficking organizations. Although IMF earlier gave green signal to this move but lately it has been skeptical about the aftereffects of bitcoin legalization.
All in all, what future holds for crypto market is hard to comprehend. However, the scale at which crypto usage is growing, one can easily anticipate that the 2021-30 decade will observe a boom in the crypto financial market. Considering the disruptive nature, potential and audacity of cryptocurrencies, it will definitely replace the traditional financial systems present across the globe. Even then nothing can be predicted with 100% surety. Being a crypto enthusiast, I hope the world adopts a crypto-friendly policy so as to make sure crypto market is being regulated by regulatory bodies to ensure the authentic, safe and secure environment for crypto investors. Meanwhile, we can speculate, make bets and invest on various crypto assets based on our own perceptions and calculations. Till then let's enjoy the existing regime of crypto around the world.