From 'micro-factories' to urban farming: These innovative firms are shaping the future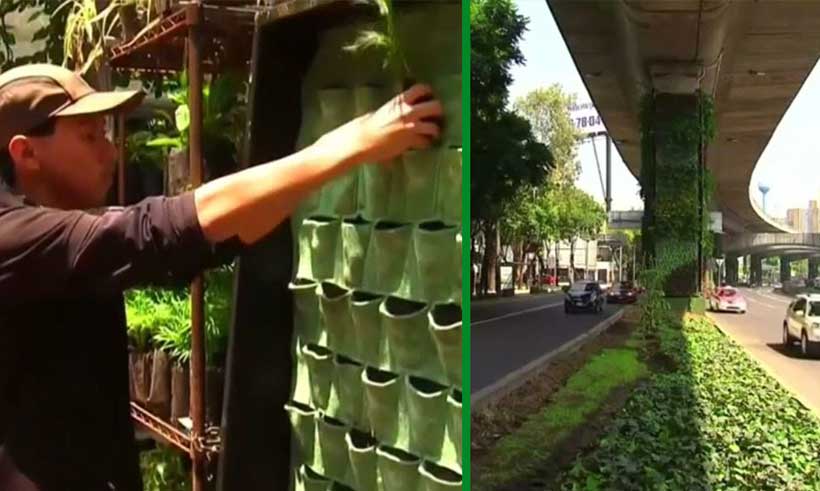 The World Economic Forum today unveils its 2019 Technology Pioneers: tech firms from around the world, shaping their industry and their region in new and exciting ways. The 2019 cohort was selected by a committee of 59 leading technology experts, investors and entrepreneurs.
"Our new tech pioneers are at the cutting edge of many industries, using their innovations to address serious issues around the world," says Fulvia Montresor, Head of Technology Pioneers at the Forum. "This year's pioneers know that technology is about more than innovation – it is also about application. This is why we believe they'll shape the future."
As part of their selection, all Technology Pioneers can participate in a two-year programme with the Forum, when they have the opportunity to collaborate with their emerging tech peers, engage with industry leaders and work with public and private experts around the world. The 2019 cohort is invited to participate at the Forum's upcoming meeting, the 13th Annual Meeting of the New Champions, Dalian, People's Republic of China, 1-3 July.
Of the 56 firms selected, 25% of them are female-led and they are drawn from a pool that stretches beyond the traditional tech hubs like Silicon Valley. This year's group includes, among others: healthcare app DabaDoc from Morocco; Via Verde from Mexico facilitating vertical gardening; manufacturing-focused DataProphet from South Africa; and the first Technology Pioneer from Saudi Arabia, trucking and logistics innovator Homoola.
Countries represented are: China, Finland, Germany, Israel, Mexico, Morocco, the Netherlands, Republic of Korea, Saudi Arabia, South Africa, Singapore, Switzerland, the United Kingdom and the United States.
The Technology Pioneers are at the cutting edge of a wide range of industries that span agtech, smart cities, cleantech, supply chain, manufacturing, cybersecurity, autonomous vehicles, drones and others.
China's Dorabot uses robots to create seamless delivery and logistics services. Also based in China, Alesca Life creates cloud-connected farms and farm digitization software to improve the efficiency of food production so that hotels, restaurants or even private homes can produce food in automated "cabinet farms" that use up to 25 times less water and land than traditional methods.
Another Technology Pioneer aiming to address food shortages, US-based Inari Agriculture,uses CRISPR gene-editing technology to produce healthier crops that require much less land and have a significantly lower impact on the environment. Using green technology in another way is Mexico's Via Verde. This pioneercreates, installs and maintains vertical gardens to transform urban infrastructure into green spaces that generate oxygen, improve air quality, reduce urban heat islands and provide other social and psychological benefits to highly populated cities.
Leading the way in autonomous vehicles is the US company Perceptive Automata. They are combining behavioural science, neuroscience and computer vision for autonomous vehicles to understand how pedestrians, bikes and drivers communicate on the road beyond codified traffic laws. At the cutting edge of manufacturing, DataProphet in South Africauses AI to improve quality and yield.
Other Technology Pioneers are leveraging technology to address social issues. One example is Israeli TIPA,a clean-tech innovator addressing the global plastics crisis with compostable plastics packaging. US-established Marinus Analytics addresses human trafficking by leveraging machine learning and artificial intelligence to empower law enforcement and government agencies to protect vulnerable communities.
The 2019 cohort of Technology Pioneers:
Africa
DataProphet (South Africa) – artificial intelligence for manufacturing
Asia
Alesca Life (China) – data-driven, indoor vertical farming and crop management solutions
Coeo Labs (India) – meeting clinical needs in critical care
Dorabot (China) – artificial intelligence-powered robotic solutions for logistics and beyond
Eureka (Singapore) – an artificial intelligence platform for mobile operator and enterprise partnerships
Guangzhishu Technology (China) – providing blockchain-based privacy-preserving computation solutions
Holmusk (Singapore) – leveraging real-world data to address mental health issues globally
Sky Labs (Korea) – developing a cardio tracker to identify arrhythmia, which is difficult to diagnose
Tookitaki (Singapore) – artificial intelligence-powered regulatory compliance solutions for financial institutions
Europe
Bitfury (the Netherlands) – developing and delivering cutting-edge blockchain hardware and software solutions
Black Bear Carbon (the Netherlands) – bringing the circular economy to tires
Callsign (UK) – revolutionizing how people digitally identify themselves
Garrison (UK) – a unique technology providing secure internet access
ICEYE (Finland) – satellite imaging for every square metre on Earth, every hour
Luminance Technologies (UK) – an artificial intelligence platform for lawyers
Open Mineral (Switzerland) – disrupting how base metal commodities are traded
Photanol (the Netherlands) – making biodegradable plastic from CO2, which is only the beginning
Volocopter (Germany) – certified multicopter offering urban air mobility services
Latin America
Via Verde (Mexico) – creating resilient urban environments using vertical green gardens
MENA
DabaDoc (Morocco) – transforming the patient-doctor relationship through networked care
Homoola (Saudi Arabia) – bringing rideshare to the trucking industry
MeMed Diagnostics (Israel) – translating immune system signals into simple diagnostic insights
QED-it (Israel) – enterprise solutions for data privacy using zero-knowledge proofs
TIPA (Israel) – developing and producing compostable flexible packaging
North America
7 Cups (USA) – technology to scale compassion, solving mental health challenges
Airobotics (USA) – pioneers in autonomous robotics with aerial insights and analytics
Airtable (USA) – empowering human creativity by democratizing software creation
Arcadia Power (USA) – making clean energy an easy choice, for everyone
BigID (USA) – helping organizations know their customers by knowing their data
Bright Machines (USA) – bringing intelligence and automation to manufacturing
CyberCube (USA) – cyber-risk analytics to grow insurance in a connected world
Descartes Labs (USA) – building a cloud-based platform to digitize the physical world
Drishti (USA) – extending human potential in increasingly automated factories
Full Harvest (USA) – the first B2B marketplace for imperfect and surplus produce
GHGSat (Canada) – satellite monitoring of emissions from industrial facilities
goTenna (USA) – a leading mobile mesh networking platform
ImpactVision (USA) – real-time food quality and safety decisions
Inari Agriculture (USA) – from nature's diversity to better seeds
LunaPBC (USA) – people-driven health discovery platform
Marinus Analytics (USA) – artificial intelligence-based tools to help the vulnerable in the digital world
Microvi (USA) – safe water, sustainable chemicals and a clean environment for all
One Concern (USA) – artificial intelligence for natural disaster resilience
Onshape (USA) – a cloud design platform that speeds up product development
Openwater (USA) – changing the way people read and write their bodies and brains
Perceptive Automata (USA) – human intuition for machines
Quantela (USA) – providing a digital platform for smarter urban infrastructure decisions
Relativity Space (USA) – 3D-printed rockets to build the future of humanity in space
Remitly (USA) – digital remittance services helping immigrants send money overseas
Rigetti Computing (USA) – on a mission to build the world's most powerful computers
Shape Security (USA) – protecting the Global 2000 from bot attacks
Skuchain (USA) – empowering enterprises to grow their global trade with blockchain
Spring Health (USA) – a comprehensive mental health solution for employers
Starsky Robotics (USA) – bringing driverless trucks to the market
Trackonomy (USA) – powering end-to-end visibility and control across global supply chains
Truepic (USA) – restoring trust to digital photos and videos
Vineti (USA) – creating essential software for personalized therapies
193 countries adopt the first global agreement on the Ethics of Artificial Intelligence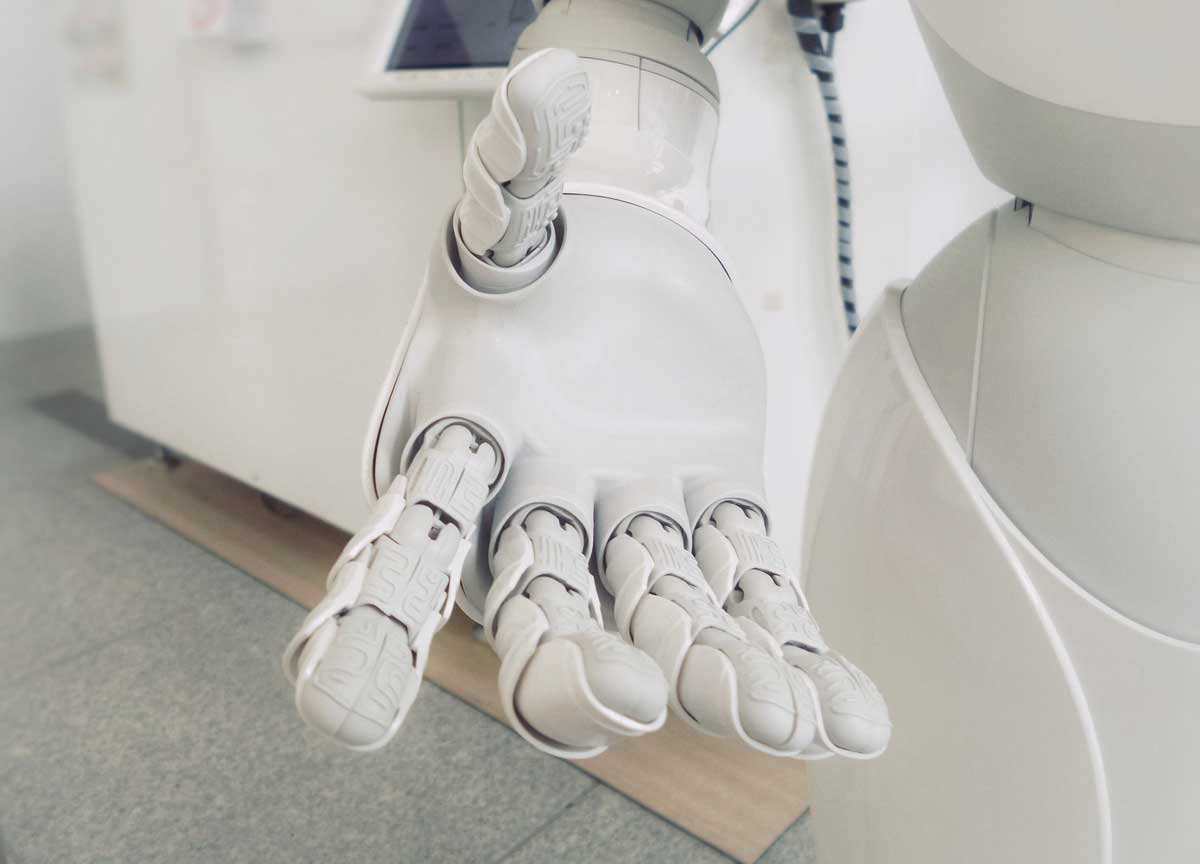 All the nations members of the UN Educational, Scientific and Cultural Organization (UNESCO) adopted on Thursday a historical text that defines the common values and principles needed to ensure the healthy development of AI.
Artificial intelligence is present in everyday life, from booking flights and applying for loans to steering driverless cars. It is also used in specialized fields such as cancer screening or to help create inclusive environments for the disabled.
According to UNESCO, AI is also supporting the decision-making of governments and the private sector, as well as helping combat global problems such as climate change and world hunger.
However, the agency warns that the technology 'is bringing unprecedented challenges'.
"We see increased gender and ethnic bias, significant threats to privacy, dignity and agency, dangers of mass surveillance, and increased use of unreliable AI technologies in law enforcement, to name a few. Until now, there were no universal standards to provide an answer to these issues", UNESCO explained in a statement.
Considering this, the adopted text aims to guide the construction of the necessary legal infrastructure to ensure the ethical development of this technology.
"The world needs rules for artificial intelligence to benefit humanity. The Recommendation on the ethics of AI is a major answer. It sets the first global normative framework while giving States the responsibility to apply it at their level. UNESCO will support its 193 Member States in its implementation and ask them to report regularly on their progress and practices", said Audrey Azoulay, UNESCO chief.
AI as a positive contribution to humanity
The text aims to highlight the advantages of AI, while reducing the risks it also entails. According to the agency, it provides a guide to ensure that digital transformations promote human rights and contribute to the achievement of the Sustainable Development Goals, addressing issues around transparency, accountability and privacy, with action-oriented policy chapters on data governance, education, culture, labour, healthcare and the economy.
One of its main calls is to protect data, going beyond what tech firms and governments are doing to guarantee individuals more protection by ensuring transparency, agency and control over their personal data. The Recommendation also explicitly bans the use of AI systems for social scoring and mass surveillance.
The text also emphasises that AI actors should favour data, energy and resource-efficient methods that will help ensure that AI becomes a more prominent tool in the fight against climate change and in tackling environmental issues.
"Decisions impacting millions of people should be fair, transparent and contestable. These new technologies must help us address the major challenges in our world today, such as increased inequalities and the environmental crisis, and not deepening them." said Gabriela Ramos, UNESCO's Assistant Director General for Social and Human Sciences.
Do you really need a Mac Data Recovery Software?
It is a well-known fact that the volume of data generated is growing exponentially. Of course, some of this data is completely absurd, but most of the data is precious to the users generating it, and they want to keep it safe and secure. However, data loss is not an alien scenario for any user and happens more frequently than you can imagine.
Apple Inc. has ensured that, there is minimum chance of data loss on Mac, but that needs a highly alert user. Although, as we know, 'To err is human' and thus, we face data loss even with multiple options to secure our data on Mac. Data recovery solutions for Mac systems are complex. Therefore, to answer the question 'Yes, you need a Mac Data Recovery Software'.
How we lose data on Mac?
If you have lost data on your Mac system, it is no big deal. The data loss on a Mac system may occur for multiple reasons, some known and some unknown. The most common reasons for data loss on Mac are listed below:
Accidental deletion of data.
Crashing of the startup drive (Macintosh HD).
Crashing of the volume on the Mac drive.
Corruption of data.
Bad sectors on the HDD/SSD of Mac.
Virus or Malware attack.
Inbuilt Solutions to prevent data loss on Mac
It is important to understand that not each data loss scenario needs a third-party data recovery software until you are facing a situation where you have not created a backup of your data. Most of the data loss scenarios could be avoided or rectified only with preparedness. You can prevent data loss or recover lost data by taking the following actions:
Role of TRIM in Data Recovery on SSDs
Despite all the benefits, there was a challenge with the first Gen SSDs. Unlike traditional HDDs, where data can be overwritten on the existing data, SSDs need to erase the data prior to writing new data. The erasing is a slower process as compared to writing data, and thus it requires a longer time. Due to this drawback, the first-generation SSDs used to get slower with prolonged usage. Moreover, these SSDs had a communication gap with the OS.
Even if the OS deleted a file, the concerned space was identified as occupied by the SSD, thus creating a build-up of unknown and unavailable spaces. A new feature called TRIM was introduced to overcome this issue and create better communication between Mac's SSD and macOS. This feature significantly improved the performance and usage of SSD.
Enabling TRIM on Mac reduces the possibilities of data recovery even by professional data recovery software. If the TRIM feature is enabled on your Mac, then deleting a file would result in the deletion of the index of the file, thus making it inaccessible. Most of the data recovery software are not capable of retrieving data lost on SSD, even if the TRIM feature is disabled, as the new generation Mac laptops are more secure and hard to be accessed for data recovery software.
Disable TRIM on your Mac
To disable the TRIM feature, you first need to ensure that it is actually enabled. Follow the steps below to check and disable TRIM on your Mac:
Step 1: Press Option key then click Apple Menu and select System Information.
Step 2: In the System Information window locate the SATA tab in the sidebar and click on it.
Step 3: Check the status in front of TRIM Support column.
Step 4: If the option in front of TRIM Support is Yes, then TRIM is enabled on your Mac.
Step 5: Launch Terminal on your Mac.
Step 6: Insert the command sudo trimforce disable in the Terminal and hit Return.
Now, the data recovery software will be able to identify all the data deleted from your Mac SSD.
How can a Data Recovery Software help?
Now that the TRIM has been disabled, you would like to know which data recovery software you should use to recover your deleted data securely. There are a plethora of Freeware and Freemium software claiming assured data recovery from Mac SSD, but only a handful of trusted professional software are capable of actually recover data securely and in a foolproof manner from Mac SSDs.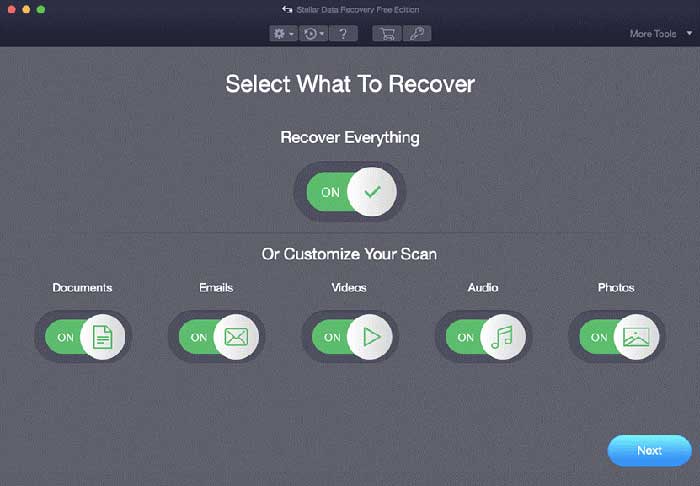 If you want to have hassle-free secure data recovery, you can choose Stellar Data Recovery Free Edition for Mac. This globally recognized DIY software recovers up to 1 GB of data free of cost. Other features that make it a favorite worldwide are as under:
It can recover files that have been removed by emptying the Trash.
You can use it to recover data from the Mac USB drive.
Lost data from formatted partition can be retrieved.
You can preview the files before saving them for recovery.
It recovers almost any file type and format related to Mac.
You can retrieve photos, Pages, Mail Files, MS Office Docs and much more with this software.
Being a DIY software you don't need any technical expertise to recover your data.
To Conclude
With all the discussions and analysis of technical facts, we can now easily answer the question 'Do you really need a Mac Data Recovery Software?' and the verdict is, Yes, you do need it. Not every data loss scenario can be addressed by the inbuilt features of Mac. Some require specialized professional assistance through data recovery software. However, you need to ensure that the data recovery software you are choosing fits your specific need.
Deloitte Wins 2021 'Digital Innovation of the Year'
Omnia's Trustworthy AI Module, Deloitte's unique artificial intelligence evaluation technology, has been recognized as 'Digital Innovation of the Year' at the Digital Accountancy Forum and Awards 2021 in London earlier this week. This marks the second consecutive year Deloitte has garnered top honors for delivering innovative and disruptive technologies by The Accountant and International Accounting Bulletin. It also marks the fourth time Deloitte has won the award overall.
Omnia DNAV, a digital cloud-based solution that revolutionizes the audit of securities and investments, was honored with the award in 2020. Deloitte won the 2018 'Audit Innovation of the Year' for its audit-transforming Cortex data platform and in 2015 for functionality using artificial intelligence that quickly identifies, extracts, and analyzes information across an entire population of documents.
The rapid rise of AI, its transition from an efficiency tool to a strategic business imperative, and the rush by companies to capitalize on the benefits of AI and its enormous potential exposes the broadening parameters of risk associated with AI. Moreover, it underscores the need for robust governance and oversight in AI development, implementation, and operation to be on par with internal controls over financial reporting.
Deloitte Omnia's Trustworthy AI Module offers organizations a unique combination of experienced professionals with an objective perspective, along with a framework and enabling technology for establishing effective verifications and control tests for responsible innovation — and protection for customers, stakeholders, citizens, and society — while scaling AI for long-term value and differentiation.