From 'micro-factories' to urban farming: These innovative firms are shaping the future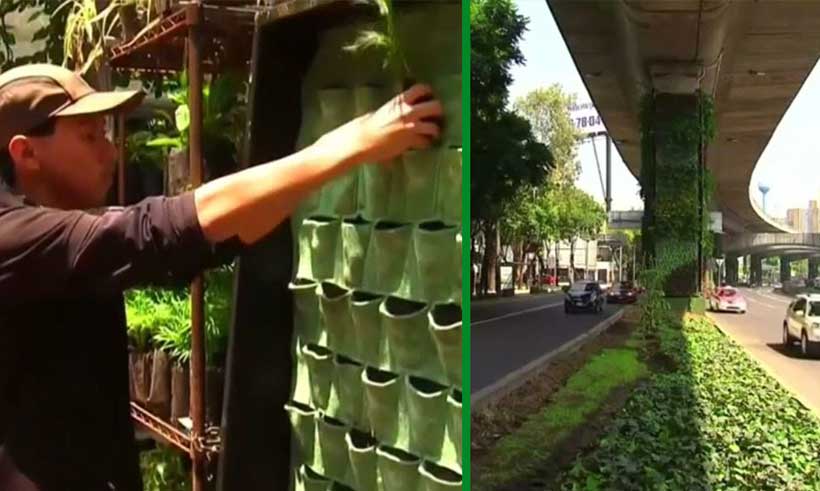 The World Economic Forum today unveils its 2019 Technology Pioneers: tech firms from around the world, shaping their industry and their region in new and exciting ways. The 2019 cohort was selected by a committee of 59 leading technology experts, investors and entrepreneurs.
"Our new tech pioneers are at the cutting edge of many industries, using their innovations to address serious issues around the world," says Fulvia Montresor, Head of Technology Pioneers at the Forum. "This year's pioneers know that technology is about more than innovation – it is also about application. This is why we believe they'll shape the future."
As part of their selection, all Technology Pioneers can participate in a two-year programme with the Forum, when they have the opportunity to collaborate with their emerging tech peers, engage with industry leaders and work with public and private experts around the world. The 2019 cohort is invited to participate at the Forum's upcoming meeting, the 13th Annual Meeting of the New Champions, Dalian, People's Republic of China, 1-3 July.
Of the 56 firms selected, 25% of them are female-led and they are drawn from a pool that stretches beyond the traditional tech hubs like Silicon Valley. This year's group includes, among others: healthcare app DabaDoc from Morocco; Via Verde from Mexico facilitating vertical gardening; manufacturing-focused DataProphet from South Africa; and the first Technology Pioneer from Saudi Arabia, trucking and logistics innovator Homoola.
Countries represented are: China, Finland, Germany, Israel, Mexico, Morocco, the Netherlands, Republic of Korea, Saudi Arabia, South Africa, Singapore, Switzerland, the United Kingdom and the United States.
The Technology Pioneers are at the cutting edge of a wide range of industries that span agtech, smart cities, cleantech, supply chain, manufacturing, cybersecurity, autonomous vehicles, drones and others.
China's Dorabot uses robots to create seamless delivery and logistics services. Also based in China, Alesca Life creates cloud-connected farms and farm digitization software to improve the efficiency of food production so that hotels, restaurants or even private homes can produce food in automated "cabinet farms" that use up to 25 times less water and land than traditional methods.
Another Technology Pioneer aiming to address food shortages, US-based Inari Agriculture,uses CRISPR gene-editing technology to produce healthier crops that require much less land and have a significantly lower impact on the environment. Using green technology in another way is Mexico's Via Verde. This pioneercreates, installs and maintains vertical gardens to transform urban infrastructure into green spaces that generate oxygen, improve air quality, reduce urban heat islands and provide other social and psychological benefits to highly populated cities.
Leading the way in autonomous vehicles is the US company Perceptive Automata. They are combining behavioural science, neuroscience and computer vision for autonomous vehicles to understand how pedestrians, bikes and drivers communicate on the road beyond codified traffic laws. At the cutting edge of manufacturing, DataProphet in South Africauses AI to improve quality and yield.
Other Technology Pioneers are leveraging technology to address social issues. One example is Israeli TIPA,a clean-tech innovator addressing the global plastics crisis with compostable plastics packaging. US-established Marinus Analytics addresses human trafficking by leveraging machine learning and artificial intelligence to empower law enforcement and government agencies to protect vulnerable communities.
The 2019 cohort of Technology Pioneers:
Africa
DataProphet (South Africa) – artificial intelligence for manufacturing
Asia
Alesca Life (China) – data-driven, indoor vertical farming and crop management solutions
Coeo Labs (India) – meeting clinical needs in critical care
Dorabot (China) – artificial intelligence-powered robotic solutions for logistics and beyond
Eureka (Singapore) – an artificial intelligence platform for mobile operator and enterprise partnerships
Guangzhishu Technology (China) – providing blockchain-based privacy-preserving computation solutions
Holmusk (Singapore) – leveraging real-world data to address mental health issues globally
Sky Labs (Korea) – developing a cardio tracker to identify arrhythmia, which is difficult to diagnose
Tookitaki (Singapore) – artificial intelligence-powered regulatory compliance solutions for financial institutions
Europe
Bitfury (the Netherlands) – developing and delivering cutting-edge blockchain hardware and software solutions
Black Bear Carbon (the Netherlands) – bringing the circular economy to tires
Callsign (UK) – revolutionizing how people digitally identify themselves
Garrison (UK) – a unique technology providing secure internet access
ICEYE (Finland) – satellite imaging for every square metre on Earth, every hour
Luminance Technologies (UK) – an artificial intelligence platform for lawyers
Open Mineral (Switzerland) – disrupting how base metal commodities are traded
Photanol (the Netherlands) – making biodegradable plastic from CO2, which is only the beginning
Volocopter (Germany) – certified multicopter offering urban air mobility services
Latin America
Via Verde (Mexico) – creating resilient urban environments using vertical green gardens
MENA
DabaDoc (Morocco) – transforming the patient-doctor relationship through networked care
Homoola (Saudi Arabia) – bringing rideshare to the trucking industry
MeMed Diagnostics (Israel) – translating immune system signals into simple diagnostic insights
QED-it (Israel) – enterprise solutions for data privacy using zero-knowledge proofs
TIPA (Israel) – developing and producing compostable flexible packaging
North America
7 Cups (USA) – technology to scale compassion, solving mental health challenges
Airobotics (USA) – pioneers in autonomous robotics with aerial insights and analytics
Airtable (USA) – empowering human creativity by democratizing software creation
Arcadia Power (USA) – making clean energy an easy choice, for everyone
BigID (USA) – helping organizations know their customers by knowing their data
Bright Machines (USA) – bringing intelligence and automation to manufacturing
CyberCube (USA) – cyber-risk analytics to grow insurance in a connected world
Descartes Labs (USA) – building a cloud-based platform to digitize the physical world
Drishti (USA) – extending human potential in increasingly automated factories
Full Harvest (USA) – the first B2B marketplace for imperfect and surplus produce
GHGSat (Canada) – satellite monitoring of emissions from industrial facilities
goTenna (USA) – a leading mobile mesh networking platform
ImpactVision (USA) – real-time food quality and safety decisions
Inari Agriculture (USA) – from nature's diversity to better seeds
LunaPBC (USA) – people-driven health discovery platform
Marinus Analytics (USA) – artificial intelligence-based tools to help the vulnerable in the digital world
Microvi (USA) – safe water, sustainable chemicals and a clean environment for all
One Concern (USA) – artificial intelligence for natural disaster resilience
Onshape (USA) – a cloud design platform that speeds up product development
Openwater (USA) – changing the way people read and write their bodies and brains
Perceptive Automata (USA) – human intuition for machines
Quantela (USA) – providing a digital platform for smarter urban infrastructure decisions
Relativity Space (USA) – 3D-printed rockets to build the future of humanity in space
Remitly (USA) – digital remittance services helping immigrants send money overseas
Rigetti Computing (USA) – on a mission to build the world's most powerful computers
Shape Security (USA) – protecting the Global 2000 from bot attacks
Skuchain (USA) – empowering enterprises to grow their global trade with blockchain
Spring Health (USA) – a comprehensive mental health solution for employers
Starsky Robotics (USA) – bringing driverless trucks to the market
Trackonomy (USA) – powering end-to-end visibility and control across global supply chains
Truepic (USA) – restoring trust to digital photos and videos
Vineti (USA) – creating essential software for personalized therapies
EU's satellite navigation system Galileo reaches 1 billion smartphone users
Tomorrow, Galileo, Europe's satellite navigation system, will reach 1 billion smartphone users worldwide. This milestone coincides with the 15th anniversary of the European Global Navigation Satellite Systems Agency (GSA), the Commission's key partner in operating Galileo.
Ahead of a special event at the GSA's headquarters in Prague, Elżbieta Bieńkowska, Commissioner for Internal Market, Industry, Entrepreneurship and SMEs, said: "Galileo is now providing high quality timing and navigation services to 1 billion smartphone users globally. This has been made possible by a truly European effort to build the most accurate navigation system in the world, with the support and dedication of the GSA. I am confident that our space industry will continue to thrive with more work, ideas and investment under the new EU Space Programme."
Since December 2016, Galileo provides so-called "initial services" which already improve everyday life for citizens and businesses with accurate positioning, navigation and timing signals.
Today 95% of companies that produce smartphone chips for satellite navigation make chips that enable Galileo. The '1 billion users' milestone is based on the number of smartphones using Galileo sold across the world. The actual number of Galileo users is larger. In Europe, all new car models approved for the market are equipped with the eCall system, which uses Galileo to communicate the vehicle's location to emergency services. Since this year, Galileo is integrated in the digital tachographs of lorries – a speed and distance recording device – to ensure the respect of driving time rules and improve road safety.
Galileo has also been providing crucial Search and Rescue (SAR) Service, reducing the time it takes to detect a person equipped with adistress beacon to less than 10 minutes at sea, in mountains or deserts. With Galileo, the accuracy of localisation has improved from 10 km to less than 2 km.In the future, the system will also confirm to the person that help is on the way.
Finally, Galileo supports public authorities with its Public Regulated Service, for sensitive security use. It offers a robust and fully encrypted service for government users during national emergencies or crisis, such as terrorist attacks, to ensure continuity of services.
The European space industry, the second largest in value in the world, is strong and competitive. To help maintain and further enhance the EU's leadership in space, the Commission has proposed a €16 billion Space Programme for the next long-term EU budget 2021-2027.
BACKGROUND
Galileo is the EU's own global satellite navigation system. It is a civilian system under civilian control, which provides accurate positioning and timing information. Galileo aims to ensure Europe's independence from other satellite navigation systems and its strategic autonomy in satellite navigation. Europe's autonomy in this sector will boost the European job market, help the EU step up its role as a security and defence provider, and support emerging technologies such as Artificial Intelligence, drones, automated mobility and the Internet of the Things.
Galileo provides 'initial services' since December 2016. During this initial 'pilot' phase preceding the 'full operational services' phase, Galileo signals are used in combination with other satellite navigation systems. In the full operational phase, users will be able to use Galileo signals independently of other satellite navigation systems.
Other EU space activities include Copernicus (free and open Earth observation data of land, atmosphere, sea, climate change and for emergency management and security), EGNOS (regional satellite navigation system) and Space Surveillance and Tracking (SST).
The new Space Programme will bring all existing and new EU space activities under the umbrella of a single programme. It will maintain existing infrastructure and services and introduce a number of new features to foster a strong and innovative space industry and preserve the EU's autonomous, reliable and cost-effective access to space.
The new programme also introduces a unified and simplified system of governance. The EU will ensure that the increase in financial investment is supported by efficient decision-making so that all EU space activities are rolled out on time and on budget. The Commission will continue to be responsible for managing the overall programme. The intergovernmental European Space Agency (ESA), given its unmatched expertise, will remain a major partner in the deployment of the system and in the technical support to the operational tasks of the EU space programme. The GSA, to be renamed the 'EU Agency for the Space Programme', will increasingly support the operation and market uptake of EU space activities and play an increased role in ensuring the security of all the components of the programme.
More Drones in the Sky and More Benefits on the Ground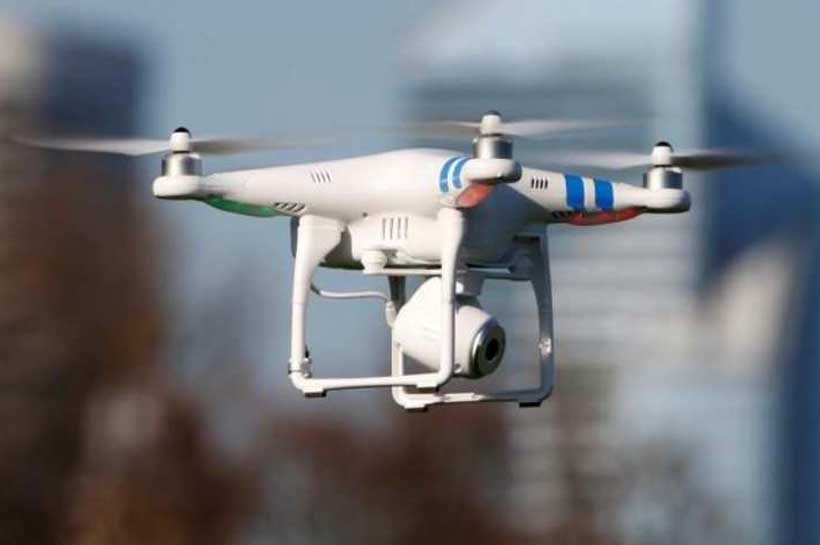 The World Bank, World Economic Forum and the Government of Rwanda with support from UK's Department for International Development (DFID) have come together to announce the African Drone Forum: Symposium, Expo and Flying Competitions, an international drone and unmanned traffic management event, which will be hosted in Rwanda in February 2020. The event will include a regulatory summit that brings together leading figures in drone technology from the private sector and airspace regulators to highlight and discuss what is possible for the future of drones in Africa.
Africa is already a leader in the drone revolution with the first national scale deployments of drone delivery in countries such as Rwanda and Ghana and smaller scale tests in Malawi and Zambia. Africa also faces unique challenges that drones can help address, such as limited ground infrastructure, reflecting the fact that just one-third of Africans live within 2km of an all-weather road, and that there is a more than $50 billion investment gap in infrastructure throughout the continent. The African Union highlighted drones as a priority technology for the continent in 2018. Many African countries, however, don't allow for robust drone use, in some cases barring most civilian groups' access to airspace.
"Increasing drone use in Africa does not only bring great benefits to business, agriculture and the health sector but quite literally save lives by taking deliveries off the roads and into the sky," said Timothy Reuter, Head of Aerospace and Drones at the World Economic Forum, "To unleash this potential, new policies need to be put in place that safely open the skies to drones as most African countries do not yet permit the most beneficial applications."
"The African Drone Forum will open and test the minds of engineers, regulators, entrepreneurs and investors. The flying competitions will promote new industries and services, harness data for delivery and resilience, create activity hubs and opportunities to leapfrog technologies, and develop skill sets for 21st century jobs in the region and beyond," said Riccardo Puliti, Global Director, Energy and Extractive Industries and Regional Director, Africa, Infrastructure at the World Bank. "This will promote the skies above Africa as a valuable resource and technologies to help build sustainable infrastructure."
Rwanda's groundbreaking use of medical delivery drones supported by an open regulatory approach, developed with support from the World Economic Forum, has shown exactly what a forward-thinking government can accomplish. Rwanda was selected as host for the event because it is currently one of the only countries that has policies in place that allow for the types of applications being demonstrated in the competition. By hosting the African Drone Forum in Rwanda in February 2020, the World Bank, World Economic Forum and the Government of Rwanda hope to highlight the benefits Rwanda has created by expanding drone use in the country while encouraging other countries in the region to take a similar approach.
"We are excited to host the Africa Drone Forum, a platform that will bring together policy makers, drones enthusiasts, experts and industry leaders to explore potential use case applications for UAV technology on the African continent." says Honourable Paula Ingabire, Minister of ICT and Innovation, Rwanda. "It's an opportunity for Rwanda to share our experience in pioneering the use of Beyond Visual Line Of Sight (BVLOS) UAV operations, and our development of drone regulations."
In this year's flying competitions, global experts will invite companies that are leading the way in drone technology to compete. During the challenge, the World Economic Forum will curate discussions with regulators throughout Africa on how to create policies that enable the safe deployment of drone technologies in their own countries.
This year's competitions are also supported by the Danish International Development Agency (DANIDA), the Republic of Korea and a number of development partners.
ADB Launches New Partnerships to Support Innovative Solutions
The Asian Development Bank (ADB) will partner with three winning teams from a hackathon hosted by ADB in partnership with the Asian Institute of Management (AIM) from 31 August to 2 September.
ADB and AIM held the competition as part of Digital Week 2019 taking place from 2 to 5 September. More than 700 youth and startups from around the world presented innovative solutions to three challenges. ADB and AIM defined the three challenges based on current organizational and development needs.
The winning teams are "Eskwelabs" from the Philippines and "Gnowbe" from Singapore for the "Building the Digital Skills of Employees" category; "FlexM" from Singapore for the "Developing Digital Payment Solutions" category; and "Agua Wireless Systems" from India for the "Future Proofing for the Water Crisis" category. The solutions leveraged emerging technologies such as the internet of things, artificial intelligence, and digital payments.
ADB has also entered into non-exclusive cooperation arrangements with Microsoft Operations Pte Ltd. and Oracle Corporation Singapore Pte Ltd. to collaborate on the adoption and use of emerging technologies in ADB's work. Under the cooperation arrangements, ADB and the companies will exchange information on emerging technologies, train people to apply these technologies, and organize joint events and meetings. Both companies will also provide advisory and knowledge support for ADB's digital transformation.
"ADB recognizes that partnerships with top IT companies as well as small startups will help support our digital innovation program through knowledge exchange, capacity building, and co-creation of digital solutions designed for ADB's business needs," said ADB Vice-President for Administration and Corporate Management Ms. Deborah Stokes.