From 'micro-factories' to urban farming: These innovative firms are shaping the future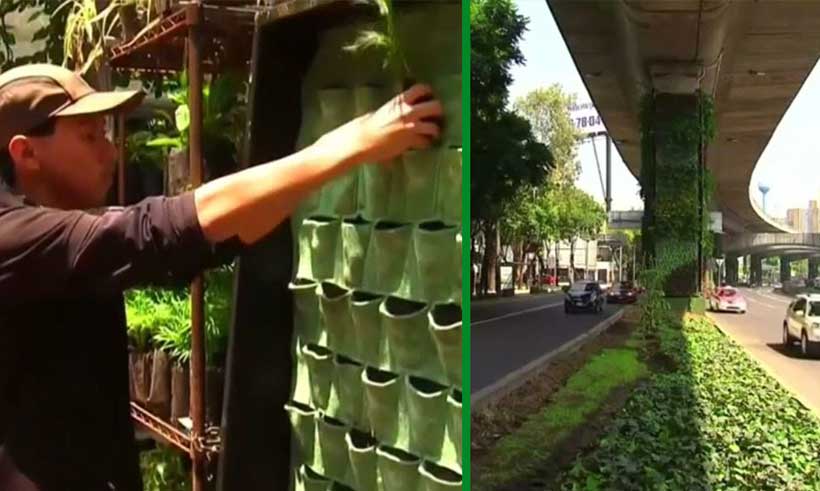 The World Economic Forum today unveils its 2019 Technology Pioneers: tech firms from around the world, shaping their industry and their region in new and exciting ways. The 2019 cohort was selected by a committee of 59 leading technology experts, investors and entrepreneurs.
"Our new tech pioneers are at the cutting edge of many industries, using their innovations to address serious issues around the world," says Fulvia Montresor, Head of Technology Pioneers at the Forum. "This year's pioneers know that technology is about more than innovation – it is also about application. This is why we believe they'll shape the future."
As part of their selection, all Technology Pioneers can participate in a two-year programme with the Forum, when they have the opportunity to collaborate with their emerging tech peers, engage with industry leaders and work with public and private experts around the world. The 2019 cohort is invited to participate at the Forum's upcoming meeting, the 13th Annual Meeting of the New Champions, Dalian, People's Republic of China, 1-3 July.
Of the 56 firms selected, 25% of them are female-led and they are drawn from a pool that stretches beyond the traditional tech hubs like Silicon Valley. This year's group includes, among others: healthcare app DabaDoc from Morocco; Via Verde from Mexico facilitating vertical gardening; manufacturing-focused DataProphet from South Africa; and the first Technology Pioneer from Saudi Arabia, trucking and logistics innovator Homoola.
Countries represented are: China, Finland, Germany, Israel, Mexico, Morocco, the Netherlands, Republic of Korea, Saudi Arabia, South Africa, Singapore, Switzerland, the United Kingdom and the United States.
The Technology Pioneers are at the cutting edge of a wide range of industries that span agtech, smart cities, cleantech, supply chain, manufacturing, cybersecurity, autonomous vehicles, drones and others.
China's Dorabot uses robots to create seamless delivery and logistics services. Also based in China, Alesca Life creates cloud-connected farms and farm digitization software to improve the efficiency of food production so that hotels, restaurants or even private homes can produce food in automated "cabinet farms" that use up to 25 times less water and land than traditional methods.
Another Technology Pioneer aiming to address food shortages, US-based Inari Agriculture,uses CRISPR gene-editing technology to produce healthier crops that require much less land and have a significantly lower impact on the environment. Using green technology in another way is Mexico's Via Verde. This pioneercreates, installs and maintains vertical gardens to transform urban infrastructure into green spaces that generate oxygen, improve air quality, reduce urban heat islands and provide other social and psychological benefits to highly populated cities.
Leading the way in autonomous vehicles is the US company Perceptive Automata. They are combining behavioural science, neuroscience and computer vision for autonomous vehicles to understand how pedestrians, bikes and drivers communicate on the road beyond codified traffic laws. At the cutting edge of manufacturing, DataProphet in South Africauses AI to improve quality and yield.
Other Technology Pioneers are leveraging technology to address social issues. One example is Israeli TIPA,a clean-tech innovator addressing the global plastics crisis with compostable plastics packaging. US-established Marinus Analytics addresses human trafficking by leveraging machine learning and artificial intelligence to empower law enforcement and government agencies to protect vulnerable communities.
The 2019 cohort of Technology Pioneers:
Africa
DataProphet (South Africa) – artificial intelligence for manufacturing
Asia
Alesca Life (China) – data-driven, indoor vertical farming and crop management solutions
Coeo Labs (India) – meeting clinical needs in critical care
Dorabot (China) – artificial intelligence-powered robotic solutions for logistics and beyond
Eureka (Singapore) – an artificial intelligence platform for mobile operator and enterprise partnerships
Guangzhishu Technology (China) – providing blockchain-based privacy-preserving computation solutions
Holmusk (Singapore) – leveraging real-world data to address mental health issues globally
Sky Labs (Korea) – developing a cardio tracker to identify arrhythmia, which is difficult to diagnose
Tookitaki (Singapore) – artificial intelligence-powered regulatory compliance solutions for financial institutions
Europe
Bitfury (the Netherlands) – developing and delivering cutting-edge blockchain hardware and software solutions
Black Bear Carbon (the Netherlands) – bringing the circular economy to tires
Callsign (UK) – revolutionizing how people digitally identify themselves
Garrison (UK) – a unique technology providing secure internet access
ICEYE (Finland) – satellite imaging for every square metre on Earth, every hour
Luminance Technologies (UK) – an artificial intelligence platform for lawyers
Open Mineral (Switzerland) – disrupting how base metal commodities are traded
Photanol (the Netherlands) – making biodegradable plastic from CO2, which is only the beginning
Volocopter (Germany) – certified multicopter offering urban air mobility services
Latin America
Via Verde (Mexico) – creating resilient urban environments using vertical green gardens
MENA
DabaDoc (Morocco) – transforming the patient-doctor relationship through networked care
Homoola (Saudi Arabia) – bringing rideshare to the trucking industry
MeMed Diagnostics (Israel) – translating immune system signals into simple diagnostic insights
QED-it (Israel) – enterprise solutions for data privacy using zero-knowledge proofs
TIPA (Israel) – developing and producing compostable flexible packaging
North America
7 Cups (USA) – technology to scale compassion, solving mental health challenges
Airobotics (USA) – pioneers in autonomous robotics with aerial insights and analytics
Airtable (USA) – empowering human creativity by democratizing software creation
Arcadia Power (USA) – making clean energy an easy choice, for everyone
BigID (USA) – helping organizations know their customers by knowing their data
Bright Machines (USA) – bringing intelligence and automation to manufacturing
CyberCube (USA) – cyber-risk analytics to grow insurance in a connected world
Descartes Labs (USA) – building a cloud-based platform to digitize the physical world
Drishti (USA) – extending human potential in increasingly automated factories
Full Harvest (USA) – the first B2B marketplace for imperfect and surplus produce
GHGSat (Canada) – satellite monitoring of emissions from industrial facilities
goTenna (USA) – a leading mobile mesh networking platform
ImpactVision (USA) – real-time food quality and safety decisions
Inari Agriculture (USA) – from nature's diversity to better seeds
LunaPBC (USA) – people-driven health discovery platform
Marinus Analytics (USA) – artificial intelligence-based tools to help the vulnerable in the digital world
Microvi (USA) – safe water, sustainable chemicals and a clean environment for all
One Concern (USA) – artificial intelligence for natural disaster resilience
Onshape (USA) – a cloud design platform that speeds up product development
Openwater (USA) – changing the way people read and write their bodies and brains
Perceptive Automata (USA) – human intuition for machines
Quantela (USA) – providing a digital platform for smarter urban infrastructure decisions
Relativity Space (USA) – 3D-printed rockets to build the future of humanity in space
Remitly (USA) – digital remittance services helping immigrants send money overseas
Rigetti Computing (USA) – on a mission to build the world's most powerful computers
Shape Security (USA) – protecting the Global 2000 from bot attacks
Skuchain (USA) – empowering enterprises to grow their global trade with blockchain
Spring Health (USA) – a comprehensive mental health solution for employers
Starsky Robotics (USA) – bringing driverless trucks to the market
Trackonomy (USA) – powering end-to-end visibility and control across global supply chains
Truepic (USA) – restoring trust to digital photos and videos
Vineti (USA) – creating essential software for personalized therapies
Emergency-response drones to save lives in the digital skies
by Gareth Willmer
Uncrewed aircraft responding to fire and medical emergencies will be used to save lives – if digitalised air-traffic control can help them navigate safely in the skies over Europe.
In a city in the future, a fire breaks out in a skyscraper. An alarm is triggered and a swarm of drones swoops in, surrounds the building and uses antennas to locate people inside, enabling firefighters to go straight to the stricken individuals. Just in the nick of time – no deaths are recorded.
Elsewhere in the city, drones fly back and forth delivering tissue samples from hospitals to specialist labs for analysis, while another rushes a defibrillator to someone who has suffered a suspected cardiac arrest on a football pitch. The patient lives, with the saved minutes proving critical.
At the time of writing, drones have already been used in search-and-rescue situations to save more than 880 people worldwide, according to drone company DJI. Drones are also being used for medical purposes, such as to transport medicines and samples, and take vaccines to remote areas.
Drones for such uses are still a relatively new development, meaning there is plenty of room to make them more effective and improve supporting infrastructure. This is particularly true when it comes to urban environments, where navigation is complex and requires safety regulations.
Flying firefighters
The IDEAL DRONE project developed a system to aid in firefighting and other emergencies to demonstrate the potential for using swarms of uncrewed aerial vehicles (UAVs) in such situations. Equipped with antennas, the drones use a radio-frequency system to detect the location of 'nodes' – or tags – worn by people inside a building.
Making use of an Italian aircraft hangar, the tests involved pilots on the ground flying three drones around the outside of a building. The idea is that the drones triangulate the position of people inside where their signals intersect, as well as detecting information about their health condition. The details can then be mapped to optimise and accelerate rescue operations, and enhance safety for firefighters by allowing them to avoid searching all over a burning building without knowing where people are.
'You create a sort of temporary network from outside the building through which you can detect the people inside,' said Professor Gian Paolo Cimellaro, an engineer at the Polytechnic University of Turin and project lead on IDEAL DRONE.
'By knowing how many people are inside the building and where they are located, it will optimise the search-and-rescue operation.'

He added: 'A unique characteristic of this project is that it allows indoor tracking without communication networks such as Wi-Fi or GPS, which might not be available if you are in an emergency like a disaster or post-earthquake situation.'
There are some challenges in terms of accuracy and battery life, while another obvious drawback is that people in the building need to already be wearing trackers.
However, said Prof Cimellaro, current thinking is that this can be unintrusive if tags are incorporated in existing technology that people often already carry such as smartwatches, mobile phones or ID cards. They can also be used by organisations that mandate their use for staff working in hazardous environments, such as factories or offshore oil rigs.
Looking beyond the challenges, Prof Cimellaro thinks such systems could be a reality within five years, with drones holding significant future promise for avoiding 'putting human lives in danger'.
Medical networks
Another area in which drones can be used to save lives is medical emergencies. This is the focus of the SAFIR-Med project.
Belgian medical drone operator Helicus has established a command-and-control (C2C) centre in Antwerp to coordinate drone flights. The idea is that the C2C automatically creates flight plans using artificial intelligence, navigating within a digital twin – or virtual representation – of the real world. These plans are then relayed to the relevant air traffic authorities for flight authorisation.
'We foresee drone cargo ports on the rooftops of hospitals, integrated as much as possible with the hospital's logistical system so that transport can be on demand,' added Geert Vanhandenhove, manager of flight operations at Helicus.
So far, SAFIR-Med has successfully carried out remote virtual demonstrations, simulations, flights controlled from the C2C at test sites, and other tests such as that of a 'detect-and-avoid' system to help drones take evasive action when others are flying in the vicinity.
The next step will be to validate the concepts in real-life demonstrations in several countries, including Belgium, Germany and the Netherlands. The trials envisage scenarios including transfers of medical equipment and tissue samples between hospitals and labs, delivery of a defibrillator to treat a cardiac patient outside a hospital, and transport of a physician to an emergency site by passenger drone.
Additional simulations in Greece and the Czech Republic will show the potential for extending such systems across Europe.
SAFIR-med is part of a wider initiative known as U-space. It's co-funded by the Single European Sky Air Traffic Management Research (SESAR) Joint Undertaking which is a public-private effort for safer drone operations under the Digital European Sky.
Making rules
Much of the technology is already there for such uses of drones, says Vanhandenhove. However, he highlights that there are regulatory challenges involved in drone flights in cities, especially with larger models flying beyond visual line of sight (BVLOS). This includes authorisations for demonstrations within SAFIR-Med itself.
'The fact that this is the first time this is being done is posing significant hurdles,' he said. 'It will depend on the authorisations granted as to which scenarios can be executed.'

But regulations are set to open up over time, with European Commission rules facilitating a framework for use of BVLOS UAVs in low-level airspace due to come into force next January.
Vanhandenhove emphasises that the development of more robust drone infrastructure will be a gradual process of learning and improvement. Eventually, he hopes that through well-coordinated systems with authorities, emergency flights can be mobilised in seconds in smart cities of the future. 'For us, it's very important that we can get an authorisation in sub-minute time,' he said.
He believes commercial flights could even begin within a couple of years, though it may not be until post-2025 that widely integrated, robust uncrewed medical systems come into play in cities. 'It's about making the logistics of delivering whatever medical treatment faster and more efficient, and taking out as much as possible the constraints and limitations that we have on the route,' said Vanhandenhove.
The research in this article was funded by the EU. This article was originally published in Horizon, the EU Research and Innovation Magazine. 
Global Forum on e-waste management explores Circular Electronics
Within the framework of the UNIDO-GEF LAC e-waste project, the United Nations Development Organization (UNIDO), the United Nations University (UNU) and the United Nations Institute for Training and Research (UNITAR) organized the third edition of the E-Waste Academy for Managers (EWAM) online, from 23 to 26 May 2022.
During the four-day event, which was attended by a total of over 340 participants, a wide range of international experts explored how to enhance decision-making for sustainable e-waste management systems while fostering cooperation at the national, regional and global levels. The event allowed for information, knowledge and experience sharing related to circularity in electronics and e-waste management – from policies to technologies and from gender perspectives to health impacts.
"In opening up this global forum and training event to online participation, we have been able to convene stakeholders involved in the practical design and implementation of e-waste management solutions from across the world, who are already interested in the Circular Electronics paradigm", said UNIDO Project Manager Alfredo Cueva. "A series of panel discussions and group sessions will provide insights on topics ranging from transboundary movements of e-waste to collection channels and the experiences of vulnerable groups operating informally in the sector".
Overall, the UNIDO-GEF project assists 13 countries with tackling e-waste challenges in the region, with capacity-building activities representing a key element of the project alongside awareness-raising, e-waste policy and regulation advice, public participation, and recycling facility upgrades, among others.
One example of the multiple collaborations developed under the project is the 2021 Regional E-waste Monitor (REM) for Latin-America, which was launched by the Sustainable Cycles (SCYCLE) Programme that is co-hosted by UNU and UNITAR in cooperation with the International Telecommunication Union (ITU). The Report found that, between 2010 and 2019, electronic waste generation in the 13 participating countries rose by 49% but that only 3% was collected and safely managed. The remaining 97% may include US$1.7bn in recoverable materials a year; a great opportunity for implementing circular electronics. In addition, these wastes may contain potentially hazardous components and persistent organic pollutants (POPs), such as Polybrominated Diphenyl Ethers (PBDEs) that need to be disposed safely.
Other pilot activities developed within the E-waste project framework include strengthening e-waste management with a focus on protecting health in Bolivia and Panama (with WHO/PAHO) and studying the value chain with a focus on labour conditions, health and occupational safety in Argentina and Peru (with ILO).
The event was opened by the Uruguayan Environment Minister Adrián Peña, WHO Director of the Health Department for Public Health, Environment and Social Determinants María Neira, UNITAR Director of the Planet Division Angus Mackay and UNIDO's Department of Environment Deputy Director and Head of UNIDO's Industrial Resource Efficiency Division Nilgün Tas.
Safety boosters make e-bikes even better than the wheel thing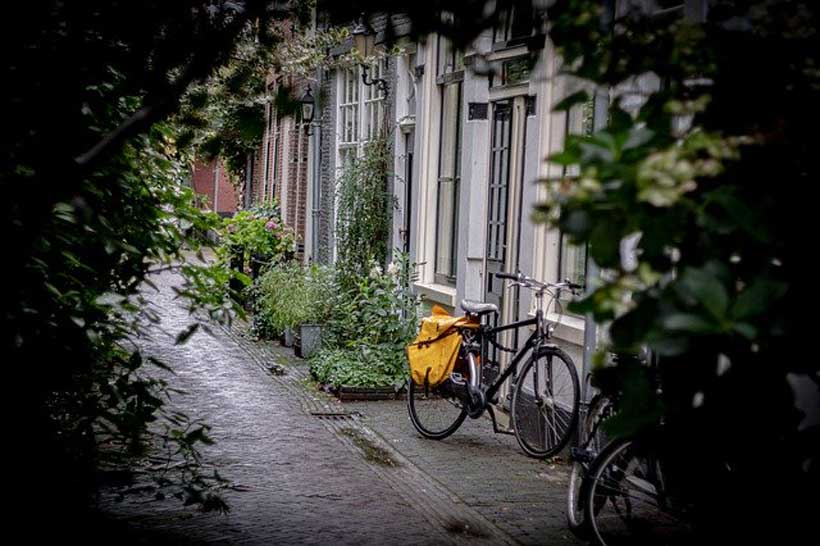 Article by Sarah Wild
If Europe is to meet its ambitious environmental goal of becoming carbon neutral by 2050, more and more people will need to cycle to get around. With World Bicycle Day on June 3rd celebrating pedal power's undeniable benefits, we are curious to know what the bike and e-bike of the future might look like.
Since the start of the pandemic, e-bikes have propelled a bicycle sales boom. Already in 2019, more than 3.7-million of the battery-powered e-bikes were sold with EU sales projected to reach 17 million units annually by 2030, according to the European Cyclists' Federation.
Apart from the widespread adoption of electric power, at over 200 years of age, the ancient pushbike itself is enjoying something of a makeover. Innovations for safer braking, easier pedalling and better grip in changing road and weather conditions soon may be coming to an upgraded bicycle lane near you, thanks in part to €80 billion in sustainable transport infrastructure investments under the European Green Deal.
Brake time
One unfortunate drawback to this cycling revolution is, as e-bikes sales increase, so too do e-bike-related injuries. 'E-bikes are light vehicles and have small brakes, so the pressure applied to them is significantly high,' said Fabio Todeschini, founder and general manager of BluBrake. Based in Italy, BluBrake designs and manufactures anti-lock braking systems (ABS) for e-bikes and e-cargo bikes.
The majority of e-bike accidents occur during braking, with about 40% of those accidents due to the front wheel locking, said Todeschini. When the wheel locks, the cyclist can skid without control, overturn or worse, fly over the front of the handlebars. BluBrake developed a brake-set solution to make e-bikes safer, providing cyclists with safety technology similar to cars and motorcycles.
A sensor on the front wheel measures the bicycle's speed and transmits that information to the main ABS unit, which is the brains of the system. A handlebar display keeps the cyclist informed of the status while electronics are used to monitor speed and predict potential danger. If a dangerous situation arises, an actuator engages to regulate pressure on the front brake in order to prevent the back wheel from lifting off the ground.
Since the company launched its ABS offering in 2019, a number of leading original equipment manufacturers (OEMs) have adopted it as standard on their bike models, Todeschini said. In 2021, BluBrake launched its second-generation ABS, which, at under 400g, is half the size and weight of the original.
Early reTyre-ment
Norwegian firm reTyre produces a modular tyre system with a range of treads, that can be changed easily by zipping them on and off.
'It started when I was a student at the Norwegian University of Science and Technology,' said reTyre founder and inventor Paul Magne Amundsen. 'You can find almost 20 000 bicycles on campus (but) in the winter almost none of them had winter tyres.' In frosty Norway, these tyres are vital because they improve traction and allow the bikes to grip the road, even in the icy conditions that sometimes prevail.
'We realised that we needed to make some kind of studded winter surface that mimics a tyre, looks like a tyre, but is easy to take on and off,' Amundsen said. Ultimately, Amundsen and colleagues ended up designing a modular tyre, consisting of a base tyre with a zipper to which can be fitted with different layers or "skins", chosen according to weather conditions. 'When you want to attach a new skin to the tyre, you slip on your surface layer,' said Amundsen, 'And that surface sits very snugly on the tyre, so you have the performance that you'd expect from a normal tyre.'
Since reTyre began selling modular tyres in 2020, they are now sold in more than 33 countries, according to Amundsen. The company also serves the electric scooters and wheelchair markets with modular systems, which, according to Amundsen, also is better for the environment.
'When a surface layer is worn, you're only discarding the surface layer instead of the whole structure,' he said. Making it easy to switch tyres also increases the likelihood that people will use their bikes more, as they could otherwise be put off bringing their bicycles into the shop to have other tyres fitted.
The company is rapidly expanding to keep up with demand. Last year, reTyre produced about 40 000 modular tyre systems, and now plans significant increases. 'We're looking at 100 000 this year,' said Amundsen.
Pedal of honour
Some people may find the physical effort of cycling deters them. It's a reticence that Spanish company Bike Innovations is addressing with the manufacture of extending cranks which significantly reduces the effort required to move the bike. The cranks are the metal rods that links the pedals to the large chain wheel which ultimately powers the rear wheel. Bike Innovation's Raylap project developed springy cranks which extend in length as a person is cycling.
These increase the circumference of the circle that the cyclist creates when turning the pedals, improving the rate at which force is transferred to the rear wheel by up to 35%, according to Bike Innovations. Demanding much less effort from the rider, the cranks can be fitted to any bicycle. In e-bikes, spare energy can even be fed back into the battery.
'We are about to manufacture the first 200 products,' said Juan Gazpio, sales manager at Bike Innovations. Initial feedback is promising, according to Gazpio, and following trials with cycling retail outlets in Madrid and Barcelona they are planning to ramp up manufacturing ahead of Christmas 2022.
The research in this article was funded by the EU. This article was originally published in Horizon, the EU Research and Innovation Magazine.