From 'micro-factories' to urban farming: These innovative firms are shaping the future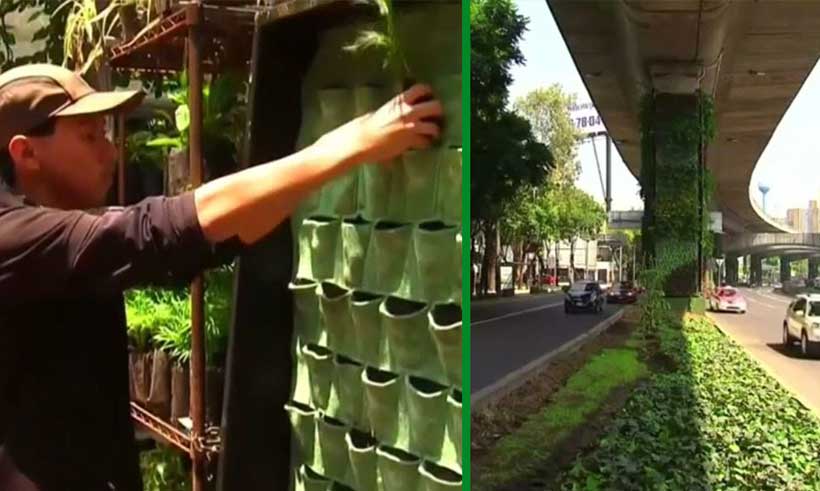 The World Economic Forum today unveils its 2019 Technology Pioneers: tech firms from around the world, shaping their industry and their region in new and exciting ways. The 2019 cohort was selected by a committee of 59 leading technology experts, investors and entrepreneurs.
"Our new tech pioneers are at the cutting edge of many industries, using their innovations to address serious issues around the world," says Fulvia Montresor, Head of Technology Pioneers at the Forum. "This year's pioneers know that technology is about more than innovation – it is also about application. This is why we believe they'll shape the future."
As part of their selection, all Technology Pioneers can participate in a two-year programme with the Forum, when they have the opportunity to collaborate with their emerging tech peers, engage with industry leaders and work with public and private experts around the world. The 2019 cohort is invited to participate at the Forum's upcoming meeting, the 13th Annual Meeting of the New Champions, Dalian, People's Republic of China, 1-3 July.
Of the 56 firms selected, 25% of them are female-led and they are drawn from a pool that stretches beyond the traditional tech hubs like Silicon Valley. This year's group includes, among others: healthcare app DabaDoc from Morocco; Via Verde from Mexico facilitating vertical gardening; manufacturing-focused DataProphet from South Africa; and the first Technology Pioneer from Saudi Arabia, trucking and logistics innovator Homoola.
Countries represented are: China, Finland, Germany, Israel, Mexico, Morocco, the Netherlands, Republic of Korea, Saudi Arabia, South Africa, Singapore, Switzerland, the United Kingdom and the United States.
The Technology Pioneers are at the cutting edge of a wide range of industries that span agtech, smart cities, cleantech, supply chain, manufacturing, cybersecurity, autonomous vehicles, drones and others.
China's Dorabot uses robots to create seamless delivery and logistics services. Also based in China, Alesca Life creates cloud-connected farms and farm digitization software to improve the efficiency of food production so that hotels, restaurants or even private homes can produce food in automated "cabinet farms" that use up to 25 times less water and land than traditional methods.
Another Technology Pioneer aiming to address food shortages, US-based Inari Agriculture,uses CRISPR gene-editing technology to produce healthier crops that require much less land and have a significantly lower impact on the environment. Using green technology in another way is Mexico's Via Verde. This pioneercreates, installs and maintains vertical gardens to transform urban infrastructure into green spaces that generate oxygen, improve air quality, reduce urban heat islands and provide other social and psychological benefits to highly populated cities.
Leading the way in autonomous vehicles is the US company Perceptive Automata. They are combining behavioural science, neuroscience and computer vision for autonomous vehicles to understand how pedestrians, bikes and drivers communicate on the road beyond codified traffic laws. At the cutting edge of manufacturing, DataProphet in South Africauses AI to improve quality and yield.
Other Technology Pioneers are leveraging technology to address social issues. One example is Israeli TIPA,a clean-tech innovator addressing the global plastics crisis with compostable plastics packaging. US-established Marinus Analytics addresses human trafficking by leveraging machine learning and artificial intelligence to empower law enforcement and government agencies to protect vulnerable communities.
The 2019 cohort of Technology Pioneers:
Africa
DataProphet (South Africa) – artificial intelligence for manufacturing
Asia
Alesca Life (China) – data-driven, indoor vertical farming and crop management solutions
Coeo Labs (India) – meeting clinical needs in critical care
Dorabot (China) – artificial intelligence-powered robotic solutions for logistics and beyond
Eureka (Singapore) – an artificial intelligence platform for mobile operator and enterprise partnerships
Guangzhishu Technology (China) – providing blockchain-based privacy-preserving computation solutions
Holmusk (Singapore) – leveraging real-world data to address mental health issues globally
Sky Labs (Korea) – developing a cardio tracker to identify arrhythmia, which is difficult to diagnose
Tookitaki (Singapore) – artificial intelligence-powered regulatory compliance solutions for financial institutions
Europe
Bitfury (the Netherlands) – developing and delivering cutting-edge blockchain hardware and software solutions
Black Bear Carbon (the Netherlands) – bringing the circular economy to tires
Callsign (UK) – revolutionizing how people digitally identify themselves
Garrison (UK) – a unique technology providing secure internet access
ICEYE (Finland) – satellite imaging for every square metre on Earth, every hour
Luminance Technologies (UK) – an artificial intelligence platform for lawyers
Open Mineral (Switzerland) – disrupting how base metal commodities are traded
Photanol (the Netherlands) – making biodegradable plastic from CO2, which is only the beginning
Volocopter (Germany) – certified multicopter offering urban air mobility services
Latin America
Via Verde (Mexico) – creating resilient urban environments using vertical green gardens
MENA
DabaDoc (Morocco) – transforming the patient-doctor relationship through networked care
Homoola (Saudi Arabia) – bringing rideshare to the trucking industry
MeMed Diagnostics (Israel) – translating immune system signals into simple diagnostic insights
QED-it (Israel) – enterprise solutions for data privacy using zero-knowledge proofs
TIPA (Israel) – developing and producing compostable flexible packaging
North America
7 Cups (USA) – technology to scale compassion, solving mental health challenges
Airobotics (USA) – pioneers in autonomous robotics with aerial insights and analytics
Airtable (USA) – empowering human creativity by democratizing software creation
Arcadia Power (USA) – making clean energy an easy choice, for everyone
BigID (USA) – helping organizations know their customers by knowing their data
Bright Machines (USA) – bringing intelligence and automation to manufacturing
CyberCube (USA) – cyber-risk analytics to grow insurance in a connected world
Descartes Labs (USA) – building a cloud-based platform to digitize the physical world
Drishti (USA) – extending human potential in increasingly automated factories
Full Harvest (USA) – the first B2B marketplace for imperfect and surplus produce
GHGSat (Canada) – satellite monitoring of emissions from industrial facilities
goTenna (USA) – a leading mobile mesh networking platform
ImpactVision (USA) – real-time food quality and safety decisions
Inari Agriculture (USA) – from nature's diversity to better seeds
LunaPBC (USA) – people-driven health discovery platform
Marinus Analytics (USA) – artificial intelligence-based tools to help the vulnerable in the digital world
Microvi (USA) – safe water, sustainable chemicals and a clean environment for all
One Concern (USA) – artificial intelligence for natural disaster resilience
Onshape (USA) – a cloud design platform that speeds up product development
Openwater (USA) – changing the way people read and write their bodies and brains
Perceptive Automata (USA) – human intuition for machines
Quantela (USA) – providing a digital platform for smarter urban infrastructure decisions
Relativity Space (USA) – 3D-printed rockets to build the future of humanity in space
Remitly (USA) – digital remittance services helping immigrants send money overseas
Rigetti Computing (USA) – on a mission to build the world's most powerful computers
Shape Security (USA) – protecting the Global 2000 from bot attacks
Skuchain (USA) – empowering enterprises to grow their global trade with blockchain
Spring Health (USA) – a comprehensive mental health solution for employers
Starsky Robotics (USA) – bringing driverless trucks to the market
Trackonomy (USA) – powering end-to-end visibility and control across global supply chains
Truepic (USA) – restoring trust to digital photos and videos
Vineti (USA) – creating essential software for personalized therapies
Digital Technologies Could Help Uganda's Economy Recover Faster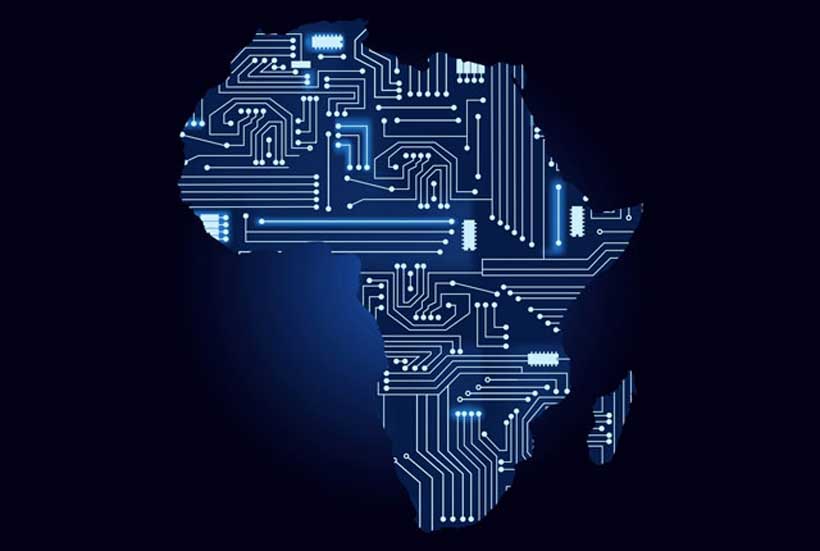 Uganda's real gross domestic product (GDP) growth in 2020 is projected to be between 0.4 and 1.7% compared to 5.6% in 2019, according to the latest edition of the Uganda Economic Update released by the World Bank today.
The report, "Digital Solutions In A Time of Crisis" shows the economy has suffered from the triple shocks of the COVID-19 (coronavirus) related economic and social disruption, a locust invasion and floods. Up to three million Ugandans could fall into poverty due to economic hardship and a lack of alternative means of survival.
Global and local restrictions in the movement of people and goods and provision of services to contain the COVID-19 pandemic have resulted in lower consumption, loss of jobs and a 43% reduction in remittances. Due to a sharp drop in tax revenues, Government has also been forced to borrow much more to continue providing services to Ugandans.
Uganda, however, remains at low risk of debt distress based on the April 2020 joint World Bank-IMF debt sustainability analysis. With total debt service (interest and principal due) expected to average around 55 percent of government revenues over the next three years, there is a need to cut back on non-priority spending in order to provide essential public services such as health, education, water and sanitation and electricity.
A more widespread pandemic could pose significant risks to the outlook, as well as any further significant locust invasion. Weak economic growth in the post COVID-19 period will continue to reduce overall consumption and commodity demand. In addition, crude oil prices are expected to average $35 per barrel this year and $42 per barrel in 2021. Although this will limit external inflationary pressures for import-dependent Uganda, these prices are below the estimated breakeven price of $60 for oil production in Uganda. This could negatively impact Uganda's prospects of becoming an oil producer within the next four to five years.
The increased use of digital technologies during the COVID-19 lockdown such as mobile money, on-line shopping, on-line education, digital disease surveillance and monitoring, and dissemination of public health messages shows the great potential to support faster economic recovery and strengthen resilience against similar shocks.
"The digital space in Uganda is very innovative – and has quickly adapted during the pandemic. Fintechs have offered payment options, and digital solutions have reinforced and enabled the health sector's calls to social distance and limit movement and contact. These solutions, if upscaled and developed to their potential would boost the digital economy and maximize its benefits to Ugandans," said Tony Thompson, World Bank Country Manager for Uganda.
The report points to the current national ID system as one of the successes of technological advancement, which can be leveraged to support more efficient e-government systems and authentication by the public and private sectors while expanding financial inclusion, strengthening social protection delivery, supporting immigration control and refugee management.
While Uganda has made reasonable technological strides, the analysis notes that it still lags with a phone penetration rate of 69.2% of the population, far below the average of 84%for Africa. There are gender and geographical gaps in access; for example, 46% t of female adults have access to mobile phone compared to 58% of male adults. Similarly, adults in urban areas are more likely to own mobile phones (70%) and have access to the internet (25%) compared to adults in rural areas (46%own phones and 5 percent have internet access).
The economic update makes several recommendations for the economy and ICT sector, including implementing supportive policies and regulation, review of taxation in the digital economy, leveraging technology to support the health sector and economic recovery through increased digitalization of agribusiness and manufacturing, expansion of social safety nets, and transparency and accountability of government's response to COVID-19. It also recommends the development of a coherent strategy of ecosystem support and catalyzing regional and global integration of Uganda's digital economy.
"There are areas of the economy that have shown resilience in the current crisis and by leveraging digital technologies are inventing new ways of operating and doing business," said Richard Walker, World Bank Senior Economist for Uganda.
Safeguarding Your Mailbox from Spam, Hack & Phishing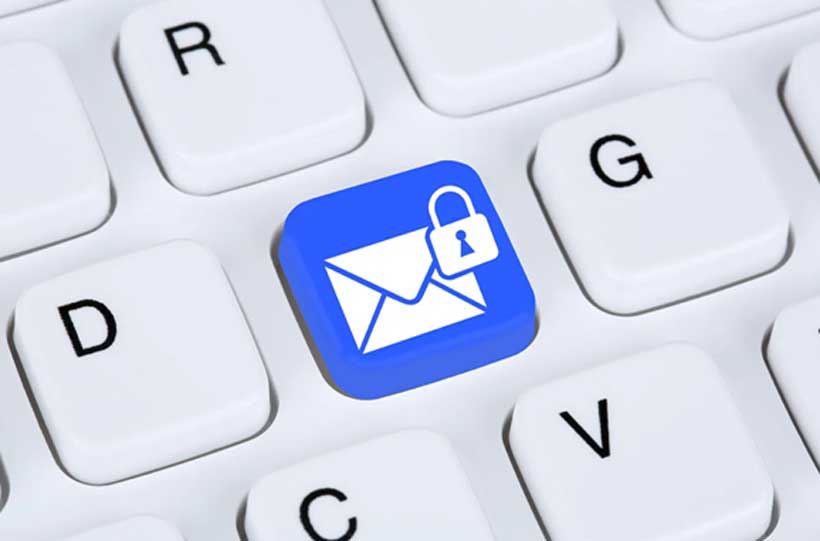 An email goes a long way before getting to the addressee. After all, malicious software may be introduced in this chain or the server owner intentionally takes certain actions to obtain confidential information and damage the mail server by sending spam. In addition, the recipient may be an attacker and use the information received for a personal gain.
However, that's not all. An additional problem is associated with the massive use of personal mobile devices to access corporate mail services. In the case of a device hack, the company's reputation is damaged and important information is lost or stolen. Luckily, all problems can be solved comprehensively. There are email protection systems and the spam email checker Cleantalk email checker that can help you do that.
Email Security Methods
Comprehensive protection of information is aimed at the following tasks:
Ensuring the unhindered receipt of letters by the addressee, without the possibility of their interception, opening, reading, as well as the prevention of possible forgery;
Protection of information sent via e-mail from its distribution by an attacker without the knowledge of the sender;
Blocking and the automatic deletion of spam email entries and attempts to hack a mail server.
To achieve all the above goals, traditional cryptography methods are used, while protection against possible forgery involves the use of the electronic digital signature. The technical side of the security issue most often involves the installation of a special, independently compiled software module (plug-in) for the mail client. This is usually enough because this small-sized additional software automatically encrypts letters and signs them. Possible vulnerabilities in such a set of security measures appear only in the following cases:
The installation of clearly weak cryptographic algorithms;
Malfunctioning cryptographic algorithms or protocols involved;
Bookmarks originally made by the attacker into cryptographic algorithms that make it possible to crack email;
Actions of a virus capable of intercepting an already decrypted message on the device of the addressee or gaining access to the keys of the sender's machine.
With an integrated approach to protecting mail or when using professional solutions, these vulnerabilities are identified and eliminated.
Antispam Action Algorithm
After checking the received message, the solution determines its status: spam, possible spam, or not spam. When analyzing email contents, the following assessment criteria are applied:
The blacklist of senders, as well as the list of spam phrases – If the sender is not present in the blacklist and contains no content considered as spam, the email is marked as not spam. If a sender is listed in the blacklist or there are "no-go" phrases in the email, the letter is blocked and doesn't land in your mailbox.
Headers – The header text is analyzed using the special algorithm, embedded images and links are checked as well.
Email structure – By analyzing the email structure, its status can be determined as well.
Some services also check the IP address of a sender. In case the same IP is involved in many "email-sending" operations within a short period of time, it is considered a spam bot and all its activities are blocked on your end.
UN and Sony PlayStation team up with new virtual experience to raise gamers' awareness of climate change
The UN Environment Programme (UNEP) and Sony PlayStation have teamed up to create an immersive virtual reality experience designed to increase global awareness about what a climate change-friendly lifestyle looks like.
For the first time, UNEP and Sony have collaborated using the DreamsTM platform to create an immersive video that seeks to bring viewers face to face with their individual carbon footprints. It takes the audience on a 5 minute journey through an average day, observing what they eat, how they travel and the homes they live in. The video ends with viewers witnessing a giant 34 meter high heaving ball illustrating the carbon footprint of an average person in a developed country.
"COVID has brought unprecedented disruption to how we live our lives, but now as we move out of lock-downs, we have an opportunity to develop new habits that can keep us within the safe limits of a 1.5 degree world. We hope that this 'virtual reality check' will show people how beautiful and possible these new lifestyle choices are" said Ligia Noronha, Director of UNEP's Economy Division
As a member of the Playing for the Planet Alliance, launched in 2019 with the support of UNEP, Sony hopes to see more game designers becoming more deliberate about tackling climate change. The Alliance hosted a Green Mobile Green Jam with 11 companies in April that will see more companies integrate green activations into their games.
Explaining this project's approach, lead illustrator Martin Nebelong said, "Virtual reality is an extraordinary storytelling medium for climate change – as an artist, I wanted to design a beautiful and sometimes frightening experience that shows the true scale of our emissions and the impacts we should expect to see. This is not possible in two dimensions."
Speaking in support of the initiative, Kieren Mayers, Director of Environment and Technical Compliance at Sony PlayStation said, "Gaming reaches a huge audience worldwide, and has the power to inspire social change. Sony Group has a global environmental plan "Road to Zero", and following, and following our commitment at the September 2019 UN Climate Summit in New York, we have partnered with UNEP to explore various ways to use gaming and virtual reality to educate and bring messages of hope – and are excited to see this video using DreamsTM as one of the first initiatives from this."
Viewers will not need virtual reality devices to experience it – the video will also be streamed through Youtube in a 360 degree format so that viewers can interact with the experience on desktops or mobile devices. The video will also be shared via Earth School which has been visited by some 700,000 young people as a result of UNEP's collaboration with TED-Ed for students and educators around the world.