From 'micro-factories' to urban farming: These innovative firms are shaping the future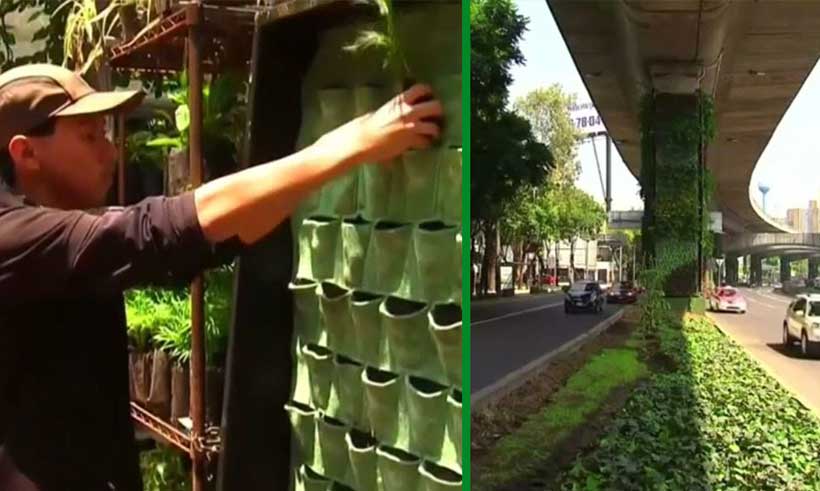 The World Economic Forum today unveils its 2019 Technology Pioneers: tech firms from around the world, shaping their industry and their region in new and exciting ways. The 2019 cohort was selected by a committee of 59 leading technology experts, investors and entrepreneurs.
"Our new tech pioneers are at the cutting edge of many industries, using their innovations to address serious issues around the world," says Fulvia Montresor, Head of Technology Pioneers at the Forum. "This year's pioneers know that technology is about more than innovation – it is also about application. This is why we believe they'll shape the future."
As part of their selection, all Technology Pioneers can participate in a two-year programme with the Forum, when they have the opportunity to collaborate with their emerging tech peers, engage with industry leaders and work with public and private experts around the world. The 2019 cohort is invited to participate at the Forum's upcoming meeting, the 13th Annual Meeting of the New Champions, Dalian, People's Republic of China, 1-3 July.
Of the 56 firms selected, 25% of them are female-led and they are drawn from a pool that stretches beyond the traditional tech hubs like Silicon Valley. This year's group includes, among others: healthcare app DabaDoc from Morocco; Via Verde from Mexico facilitating vertical gardening; manufacturing-focused DataProphet from South Africa; and the first Technology Pioneer from Saudi Arabia, trucking and logistics innovator Homoola.
Countries represented are: China, Finland, Germany, Israel, Mexico, Morocco, the Netherlands, Republic of Korea, Saudi Arabia, South Africa, Singapore, Switzerland, the United Kingdom and the United States.
The Technology Pioneers are at the cutting edge of a wide range of industries that span agtech, smart cities, cleantech, supply chain, manufacturing, cybersecurity, autonomous vehicles, drones and others.
China's Dorabot uses robots to create seamless delivery and logistics services. Also based in China, Alesca Life creates cloud-connected farms and farm digitization software to improve the efficiency of food production so that hotels, restaurants or even private homes can produce food in automated "cabinet farms" that use up to 25 times less water and land than traditional methods.
Another Technology Pioneer aiming to address food shortages, US-based Inari Agriculture,uses CRISPR gene-editing technology to produce healthier crops that require much less land and have a significantly lower impact on the environment. Using green technology in another way is Mexico's Via Verde. This pioneercreates, installs and maintains vertical gardens to transform urban infrastructure into green spaces that generate oxygen, improve air quality, reduce urban heat islands and provide other social and psychological benefits to highly populated cities.
Leading the way in autonomous vehicles is the US company Perceptive Automata. They are combining behavioural science, neuroscience and computer vision for autonomous vehicles to understand how pedestrians, bikes and drivers communicate on the road beyond codified traffic laws. At the cutting edge of manufacturing, DataProphet in South Africauses AI to improve quality and yield.
Other Technology Pioneers are leveraging technology to address social issues. One example is Israeli TIPA,a clean-tech innovator addressing the global plastics crisis with compostable plastics packaging. US-established Marinus Analytics addresses human trafficking by leveraging machine learning and artificial intelligence to empower law enforcement and government agencies to protect vulnerable communities.
The 2019 cohort of Technology Pioneers:
Africa
DataProphet (South Africa) – artificial intelligence for manufacturing
Asia
Alesca Life (China) – data-driven, indoor vertical farming and crop management solutions
Coeo Labs (India) – meeting clinical needs in critical care
Dorabot (China) – artificial intelligence-powered robotic solutions for logistics and beyond
Eureka (Singapore) – an artificial intelligence platform for mobile operator and enterprise partnerships
Guangzhishu Technology (China) – providing blockchain-based privacy-preserving computation solutions
Holmusk (Singapore) – leveraging real-world data to address mental health issues globally
Sky Labs (Korea) – developing a cardio tracker to identify arrhythmia, which is difficult to diagnose
Tookitaki (Singapore) – artificial intelligence-powered regulatory compliance solutions for financial institutions
Europe
Bitfury (the Netherlands) – developing and delivering cutting-edge blockchain hardware and software solutions
Black Bear Carbon (the Netherlands) – bringing the circular economy to tires
Callsign (UK) – revolutionizing how people digitally identify themselves
Garrison (UK) – a unique technology providing secure internet access
ICEYE (Finland) – satellite imaging for every square metre on Earth, every hour
Luminance Technologies (UK) – an artificial intelligence platform for lawyers
Open Mineral (Switzerland) – disrupting how base metal commodities are traded
Photanol (the Netherlands) – making biodegradable plastic from CO2, which is only the beginning
Volocopter (Germany) – certified multicopter offering urban air mobility services
Latin America
Via Verde (Mexico) – creating resilient urban environments using vertical green gardens
MENA
DabaDoc (Morocco) – transforming the patient-doctor relationship through networked care
Homoola (Saudi Arabia) – bringing rideshare to the trucking industry
MeMed Diagnostics (Israel) – translating immune system signals into simple diagnostic insights
QED-it (Israel) – enterprise solutions for data privacy using zero-knowledge proofs
TIPA (Israel) – developing and producing compostable flexible packaging
North America
7 Cups (USA) – technology to scale compassion, solving mental health challenges
Airobotics (USA) – pioneers in autonomous robotics with aerial insights and analytics
Airtable (USA) – empowering human creativity by democratizing software creation
Arcadia Power (USA) – making clean energy an easy choice, for everyone
BigID (USA) – helping organizations know their customers by knowing their data
Bright Machines (USA) – bringing intelligence and automation to manufacturing
CyberCube (USA) – cyber-risk analytics to grow insurance in a connected world
Descartes Labs (USA) – building a cloud-based platform to digitize the physical world
Drishti (USA) – extending human potential in increasingly automated factories
Full Harvest (USA) – the first B2B marketplace for imperfect and surplus produce
GHGSat (Canada) – satellite monitoring of emissions from industrial facilities
goTenna (USA) – a leading mobile mesh networking platform
ImpactVision (USA) – real-time food quality and safety decisions
Inari Agriculture (USA) – from nature's diversity to better seeds
LunaPBC (USA) – people-driven health discovery platform
Marinus Analytics (USA) – artificial intelligence-based tools to help the vulnerable in the digital world
Microvi (USA) – safe water, sustainable chemicals and a clean environment for all
One Concern (USA) – artificial intelligence for natural disaster resilience
Onshape (USA) – a cloud design platform that speeds up product development
Openwater (USA) – changing the way people read and write their bodies and brains
Perceptive Automata (USA) – human intuition for machines
Quantela (USA) – providing a digital platform for smarter urban infrastructure decisions
Relativity Space (USA) – 3D-printed rockets to build the future of humanity in space
Remitly (USA) – digital remittance services helping immigrants send money overseas
Rigetti Computing (USA) – on a mission to build the world's most powerful computers
Shape Security (USA) – protecting the Global 2000 from bot attacks
Skuchain (USA) – empowering enterprises to grow their global trade with blockchain
Spring Health (USA) – a comprehensive mental health solution for employers
Starsky Robotics (USA) – bringing driverless trucks to the market
Trackonomy (USA) – powering end-to-end visibility and control across global supply chains
Truepic (USA) – restoring trust to digital photos and videos
Vineti (USA) – creating essential software for personalized therapies
ACCCIM and ANBOUND Co-Hosted Forum on Digital City Development in the Post-COVID Era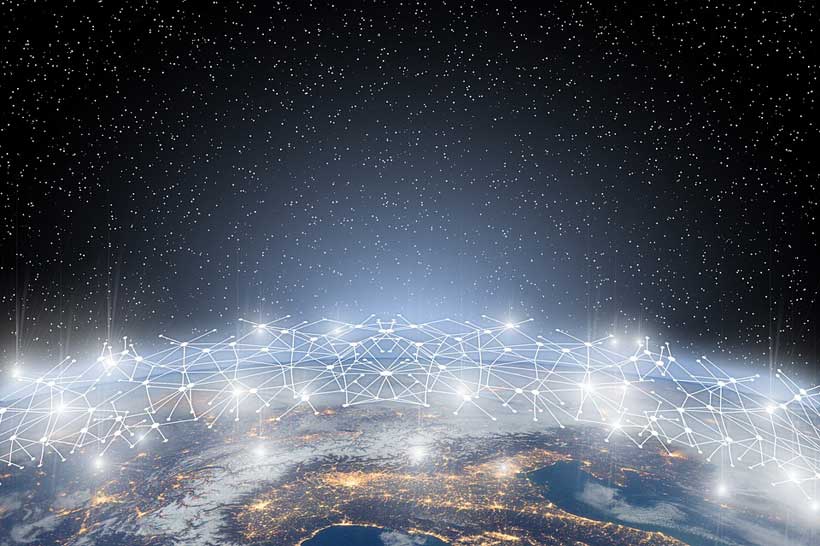 After more than a year since the emergence of the Covid-19, our modern world faces unprecedented threats to our public health, economy, and society. The lockdown measure across the world to curb the spread of the virus effectively means the suspension of civic and commercial activities, yet it also poses major disruption to nearly all aspects of life. With countries rolling out mass vaccination, the pandemic will eventually end, though the impact it brought about will continue to stay with us for a long period of time. Facing such trying time, on 23 June 2021, the Associated Chinese Chambers of Commerce and Industry of Malaysia (ACCCIM) and ANBOUND Think Tank co-hosted an online forum on "Digital City Development in the Post Covid Era" with the aim of gathering a number of internationally renowned experts to share their views and insights on the opportunities and challenges in our current and future world. The forum was moderated by Dato' Ong Chong Yi, ANBOUND Regional Chief Representative in ASEAN.
In the opening speech of His Excellency Dato' Sri Dr. Mustapa Mohamed, Malaysia's Minister in the Prime Minister's Department (Economy) in this forum, said that the diplomatic relations between Malaysia and China have strengthened, with China being Malaysia's largest trading partner since 2009. He has witnessed massive transformation of China, which is at the forefront of digitalization and modern technology. Growing at a steady pace, Malaysia too is enhancing its digitalization and the development of smart cities, to offer its citizens quality job and fulfilling life. Covid-19 has accelerated Malaysians' reliance on technology, which is particularly true in the cities, and it has redefined the way urban people work and live. This should be used as an opportunity for Malaysia to embrace change and transformation of its urban center. He noted that Chinese megacities like Shenzhen, Guangzhou, Shanghai, and Beijing are rapidly scaling up their smart city projects by heavily invested in ICT infrastructure, and they are now reaping the benefits. Malaysia, which has already outlined its plan in the digital economy blueprint can take a page from China in digitalization, which is to accelerate the roll out of smart cities. With this, Malaysian government hopes that by the year 2025, there will be at least five smart cities established in the country.
Keynote speaker Tan Sri Ter Leong Yap, President of ACCCIM believes that the current time presents us unique opportunity to rethink the role of digital technology in our lives. In this Covid-19 era, digitalization has shown great potential in terms of transferring urban activities and interactions from the physical space to digital environments. These changes are here to stay, and it is clear that facing challenges related to health, society and the environment will be crucial in the coming years to help shape the future 'digital city'. He pointed out that businesses need to examine the balance between what appears to be a lasting shift towards remote working, and the advantages of a physical workplace. Citing real estate as an example, he noted that there is the need to determine the role of digital technology in helping bring back tenants, where new operating and business models are required. Tan Sri Ter believes it is highly likely that a hybrid model featuring being in the office for important physical meetings and remote working, will become the new 'normal'.
Mr. Chan Kung, Founder of ANBOUND, has also presented his keynote speech, focusing on China's urbanization experience and what the world can learn from it. He noted that much of the researches on urbanization based on the world's experience of small-scale urbanization. In contrast, the value and position of the Chinese experience of urbanization has not been universally and sufficiently recognized and accepted by the academic community at large. On the other hand, many Chinese scholars have also not positioned the study of Chinese urbanization in a global framework. This leads to the fact that the Chinese experience of urbanization has not been widely accepted and studied to form a systematic academic theory for the world to refer to and learn from. The Chinese experience of urbanization is not only an achievement and a feat for China, but also a valuable asset for all mankind. With its many success stories and failures, China's experience deserves to be studied in depth as an important direction and an area of public policy research.
Dr. Richard Voith, Founding Principal of Econsult Solutions, stated that Covid-19 has created fear of density, in addition to reinforcing isolation and segmentation, yet it has also created opportunities that are often productive. The future of post-pandemic urbanization, according to Dr. Richard Voith, has three possible scenarios. The first scenario sees declining density, consequently there would be diminished value of existing public infrastructure, as well as land and built asset value, yet there would be increases in value of new locations. In the second scenario, there would be the return to normal with economic recovery after mass vaccination rollout. Yet, cities are constantly changing and there is no "normal" per se, and it would be more of adjustments in multiple dimensions. The third scenario sees then expansion of policy and tech savvy cities, where remote work technology allows greater freedom of locations for both people and firms. In terms of future investment, the highest return public investment would be more concentrating on investment in high tech and high-quality transit, smart city technologies that ensure safe and high-quality urban environments as well as in education, human capital development, and affordable housing. The highest private investment return on the other hand, would be on investments to adapt existing infrastructure, highly flexible urban workspaces, logistics facilities, as well as non-innovation oriented business facilities and residential units.
The Chinese government is a strong advocator of the digital city initiative to resolve those critical issues due to rapid urbanization. Ms. Yi Wang of ANBOUND noted that China's urban planning legislation is based on its five-year plans, where the government supports are needed for cities. Chinese smart city projects are characterized by the overall objectives, supporting city management, providing public services to citizens, promoting well-being and economic growth. So far, most successful practices concentrate on transportation, public safety, education, healthcare, and environmental protection. At the same time, the large population base is a good reason for technologies widely applied in China. Ms. Yi Wang cited three examples of smart cities in China. The first being Shenzhen, generally considered to be the leader in China's smart city movement. Shenzhen's transformation is equipped with a digital brain; Shanghai creates 15 minute "life circle" in building livable community; Suzhou focuses on digital manufacturing and industry community. The development of smart cities requires right vision, strategy, plans, and resources that are in place, as urban planning is a comprehensive policy issue which integrates economics, industry, space, sociology and other disciplines. Importantly, people-oriented development should be part of smart city design, as serving people's needs allows us to better address many problems in real world.
In answering the question on Malaysia's smart city development in the post-Covid era during question and answer session, Dr. Richard Voith stressed that smart city designers need to understand the need of the people, and it is crucial to have the technology, funding, and diverse talents.
On the question of digitalization of government services, Mr. Chan Kung shared China's experience, in which digitalization of technology in smart city is mostly by the government, where larger proportion belonged to government services and investment scale, and show obvious results. Other parts of digitalization are focusing on services provided to the citizens, which are harder to evaluate. Concerning the question of human interaction and technology. Mr. Chan Kung stated that there are certain interactions and relations that can only be done face-to-face, particularly family and community interactions that require human touch and cannot be replaced by technology, though digitalization can provide convenience in this aspect. There should be a fundamental line that digitalization cannot cross in the human-to-human interactions, and this is also China's urbanization experience. On the opportunities brought about by digitalization, Mr. Chan Kung noted that fuel cell is a promising sector developing countries and regions like China and ASEAN. He also noted that parts production and development, and those of automobile is a classical example, and these sectors provide opportunities that developing countries should grasp.
Concerning the acceleration of post-pandemic smart city development, Ms. Yi Wang stated that China has 20 years of smart city development experience that other countries can learn from, though she cautioned that every city has its own characteristics and resource allocations, and the lesson provided by China should be adjusted and modified based on the need of the city.
With the imminent and permanent changes brought about by the Covid-19 pandemic to the global economic landscape will be long lasting, yet they also present us with new opportunities and new lessons, making it crucial for institutions and individuals to grasp these changes, so as to navigate through the waves of uncertainties and to build a better post-pandemic world.
New Space Sustainability Rating Addresses Space Debris with Mission Certification System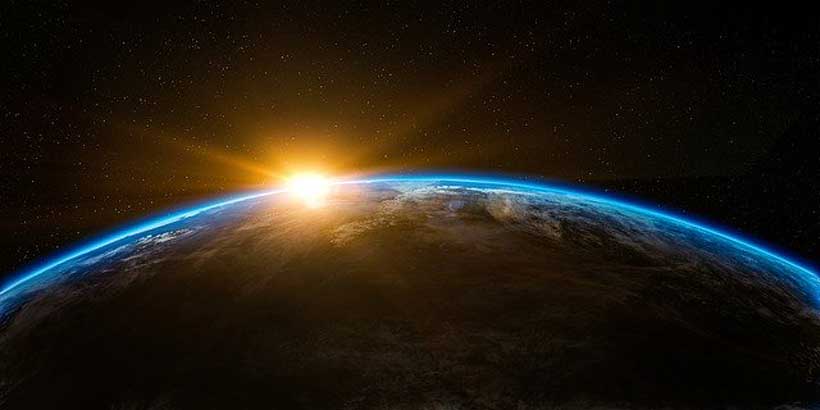 In early 2022, space organizations will be able to give their missions, including satellite launches and crewed missions, certifications for sustainability with the finalization of the Space Sustainability Rating (SSR).
With ever more satellites being launched each year, the risk of collisions and the proliferation of space debris continues to rise. This has created a need to find ways to maximize the long-term sustainability of the space environment and encourage responsible behaviour.
The SSR system aims to address these issues by quantifying the sustainable behaviour of space actors. These scores will be based on factors ranging from data sharing, choice of orbit, measures taken to avoid collisions, plans to de-orbit satellites on completion of missions, and even how well they can be detected and identified from Earth. The choice and characteristics of a launch provider will also have an impact on the score.
There will be bonus marks for adding optional elements, such as de-orbiting fixtures, which could be used for the active removal of the object once its operational lifetime has been fulfilled.
"The Forum is very glad to support such an innovative approach to a global challenge of space debris," said Nikolai Khlystov, Lead for Mobility and Space, World Economic Forum. "Incentivizing better behaviour by having actors compete on sustainability will create a race to the top and eSpace at EPFL is a great organization to take the SSR to the next level."
After a robust selection process involving close to 20 stakeholders, the EPFL Space Center (eSpace) at the Swiss Federal Institute of Technology Lausanne (EPFL), based in Lausanne, has been selected to lead and operate the SSR, in preparation for the roll-out of the transparent system for scoring the space sustainability efforts of different space actors.
"Space sustainability is in eSpace's DNA, as one of our research projects led to the creation of ClearSpace – a pioneer spin-off selected by ESA [European Space Agency] for the first debris removal mission. Hosting the SSR is a strategic move for our Center. With our experience and the partners that will support SSR at EPFL, Switzerland and international levels, we intend to initiate in 2022 what could be a game changer in the way space missions are carried out," said Jean-Paul Kneib, Professor of Astrophysics and Director of eSpace.
"The SSR aims to influence behaviour by all spaceflight actors, especially commercial entities, and help bring into common usage the sustainable practices that we desperately require," said Holger Krag, Head of ESA's Space Safety Programme. "To achieve this, the SSR rating includes a peer-reviewed assessment of the short- and long-term risks that any mission presents to other operators and for our orbital environment in general."
The SSR initiative was developed over the past two years by the Forum, the ESA and a joint team led by Space Enabled Research Group at the MIT Media Lab, with collaboration from BryceTech and the University of Texas at Austin, and it comes at a critical time. While satellites have long been used for navigation services, weather monitoring and television broadcasts, humankind's reliance on space infrastructure is set to increase sharply with the launch of large constellations of small satellites designed to boost global internet access.
"The design process of the SSR catalysed a creative community of commercial firms, universities, government agencies and civil society organizations," said Danielle Wood, Director of the Space Enabled Research Group at the MIT Media Lab. "There is more important work to do in engineering research, policy-making and norm building to ensure that the global community can operate in space for decades to come. All of us who contributed to the SSR are committed to continuing this important work and we hope others will continue to join in."
There are now nearly 4,000 active satellites in orbit, including the inhabited outposts of the International Space Station and the Tiangong Space Station, currently under construction. As many more organizations from many more countries prepare to launch new missions, this number is set to grow exponentially. The risk of collisions will inevitably increase and raise questions about the capacity of near-Earth orbit to accommodate so many objects safely and sustainably.
By voluntarily taking part in the new SSR system, spacecraft operators, launch service providers and satellite manufacturers will be able to secure one of four levels of certification which they can share externally to show their mission's level of sustainability.
This will increase transparency, without disclosing any mission-sensitive or proprietary information. The goal is to incentivize good behaviour by all space actors in addressing the problem of space debris. A favourable score for a particular rated party might, for example, result in lower insurance costs or improved funding conditions from financial backers.
Over the two-year development period of the SSR, numerous operators within the space industry have been engaged in the evolution of the rating system and there is already widespread interest in this new tool. Several companies, including Airbus, Astroscale, AXA XL, elseco, Lockheed Martin, Planet, SpaceX and Voyager Space Holdings, have actively supported the SSR concept and expressed interest in participating once it is publicly launched.
100 Start-ups Join WEF's Technology Pioneers Community in 2021 Cohort
The World Economic Forum announced today its 2021 Technology Pioneers, young and growing tech companies taking on top global concerns with innovative technologies and business models. From artificial intelligence (AI) to fintech, the 2021 Tech Pioneers cohort is using new tech to protect the climate, improve healthcare and much more.
"The 2021 cohort of Tech Pioneers includes many future headline makers at the forefront of their industries," said Susan Nesbitt, Head of the Global Innovators Community, World Economic Forum. "These companies show great potential to not only shake up their industries but offer real solutions to global problems. They'll bring great value to the World Economic Forum's mission of improving the state of the world with their participation in the Technology Pioneers community."
This year's Technology Pioneers are emerging leaders in a wide range of industries that span healthcare, cleantech, AI, logistics and more. While at the cutting edge of their industries, many Technology Pioneers are also addressing global societal issues by using new tech to improve education options, address climate change issues and others.
Ceretai, for example, is a Technology Pioneer helping media companies uncover stereotypes and representation gaps in their content through automated diversity and equality analysis. Banyan Nation is using technology to support circular economy climate solutions in India. Century Tech is supporting personalized education options through combined innovations in learning science, AI and neuroscience.
This year's cohort has the highest gender diversity yet, with over 30% of companies led by women. There are also 26 economies represented this year, with the United Arab Emirates, El Salvador, Ethiopia and Zimbabwe represented for the first time. All the 2021 Technology Pioneers are bringing great innovation to their regions.
FlexFinTx, for example, is building self-sovereign digital identities to help the over 400 million Africans that lack proper forms of identification. Meanwhile, Cambridge Industries is addressing climate change by developing sustainable city infrastructure to support waste-to-energy products.
Following their selection as Technology Pioneers, this year's companies will join an impressive group of alumni that include many household names, such as Airbnb, Google, Kickstarter, Mozilla, Palantir Technologies, Spotify, TransferWise, Twitter and Wikimedia.
The 2021 cohort will also be invited to participate in World Economic Forum workshops events and high-level discussions throughout their two years in the community.
The 2021 Technology Pioneers include:
Africa
Cambridge Industries, Ethiopia: Innovating next-generation urban infrastructure through sustainable city parks
FlexFinTx, Zimbabwe: Building the next generation of identity management
Kuda Technologies, Nigeria: Providing Africans with access to credit and free banking services
Moringa School, Kenya:A workforce development platform serving African students
mPharma, Ghana:Building good health in Africa through technology-driven healthcare
Sokowatch, Kenya: Offering same-day delivery and working capital to African retailers
Asia Pacific
AI Medical Service, Japan: Developing the world's first endoscopic AI for gastric cancer
Aspire, Singapore: Banking South-East Asia's internet economy
Avant Meats, China: Biotechnology for healthy, tasty meats made sustainably without animals
Banyan Nation, India: Driving circular economy via technology-driven informal recycler integrative technology solutions
Black Lake Technologies, China: Cloud-based collaboration software empowering manufacturers with real-time data
Cinnamon, Japan: An AI platform to drive digital transformations
Civic Ledger, Australia: Helping the world reduce its water footprint
CredoLab, Singapore: Developing bank-grade digital credit scorecards built on mobile device metadata
DoBrain, Republic of Korea: Game-based learning to unlock and optimize children's potential
Equota Energy, China: AI intelligence-based energy optimization, maintenance and carbon management company
HiNounou, China: Using AI to promote healthy ageing and intergenerational solidarity
Learnable, China: Interactive and explainable AI solutions on less data
MakinaRocks, Republic of Korea:Making industrial technology intelligent and delivering it as transformative solutions
mClinica, Singapore:Building the largest digital network of pharmacies in South-East Asia
Minieye, China: Using cutting-edge computer vision technology to lead automotive industry change
Ocean Protocol, Singapore: Unlocking the value of data – a new asset class
Praava Health, Bangladesh: A healthcare platform providing high-quality digital health and in-clinic experiences
SandStar, China: Providing leading computer vision technology for retail
Shannon Technology, China: A language-understanding intelligent service powered by advanced AI technology
Standard Energy, Republic of Korea:Manufacturer of vanadium ion batteries specifically for energy storage systems
Videonetics Technology, India:AI and deep learning-powered video computing platform development
Zyllem, Singapore:Software-as-a-service solution for logistics network management
Europe
Aave, United Kingdom: Built Aave Protocol, an open source and non-custodial liquidity protocol
Adhara, United Kingdom: Providing liquidity management and international payments for decentralized financial networks
Avrios, Switzerland: Empowering companies to own the true cost of mobility
Carbios, France: Green chemistry company providing an industrial solution to PET recycling
Century Tech, United Kingdom: Developing AI-based learning technologies
Ceretai, Sweden: Media diversity partner supporting companies with diversity strategies and insights
CloudNC, United Kingdom: Making manufacturing autonomous
Enapter, Italy: Providing green hydrogen technology through anion exchange membrane electrolyser manufacturing
EnginZyme, Sweden: Developing the definitive technology platform for sustainable chemical production
Greyparrot AI, United Kingdom: Waste recognition to increase transparency and automation in waste management
Hydrogenious, Germany: Enabling high-performing hydrogen value chains globally.
Parity Technologies, United Kingdom: Employing the blockchain pioneers who launched Ethereum, now building Polkadot
Polymateria, United Kingdom: A new scalable solution for the plastic pollution pandemic
Powell Software, France: Digital workplace solutions that improve the employee experience
PQShield, United Kingdom: Protecting information for the quantum era
Riaktr, Belgium: Developing software enabling telecom employees to make better data-driven decisions
Senseon, United Kingdom: A full-stack cyber-defence capability for the future, today
Latin America
Algramo, Chile: A platform connecting smart-reusable packaging with internet-of-things dispensers
Fondeadora, Mexico: Eliminating the inefficiencies related to the traditional banking system
Hugo Technologies, El Salvador: A multi-category marketplace for everyday products and services
Truora, Colombia: Fast, innovative, safe background checks and identity theft detection solutions
MENA
CHEQ, Israel: A global leader in customer acquisition security
CropX, Israel: Revolutionizing soil sensing, leading farmers into the connected soil era
MDClone, Israel: Self-service, big data, healthcare platform
MyndYou, Israel: Improving healthcare quality and lowering costs, engaging and listening
Phinergy, Israel: Clean energy generation and storage, using metals as energy carriers
Souqalmal, UAE: Building an online financial education platform in the Middle East
North America
54gene, USA: Equalizing precision medicine
Airside Mobile, USA: Empowering businesses and people with privacy-based identity management
Akash Systems, USA: Manufacturing artificial diamond radios and satellites for low-cost internet access
AllStripes Research, USA: Unlocking new treatments for people affected by rare disease
Calibrate, USA: A telemedicine metabolic health business
CloudKnox, USA:Enabling organizations to implement least-privilege and zero-trust architecture
Crowdz, USA: Building a global ecosystem for good for receivables
DefinedCrowd, USA: A trusted data partner for AI
Diligent Robotics, USA: Building robots to support and empower patient care teams
Duality Technologies, USA: Enabling privacy-preserving collaboration and artificial intelligence on sensitive data
Dyndrite, USA: Powering the next generation of digital manufacturing
Enko Chem, USA:Crop health solutions, discovered and designed with intention
Evernym, USA:Leading globally in verifiable credential technology
FinMkt, USA: Omni channel and scalable point of sale financing software-as-a-service solutions
Gatik, USA: Developing and operating autonomous vehicles for B2B short-haul logistics
Gro Intelligence, USA: An AI-powered decision engine where ecology meets economy
Hazel Technologies, USA: Dedicated to solving the problem of food waste
HumanFirst, USA: Healthcare coming home, starting with digital clinical measures
Hypergiant, USA: Focusing critical infrastructure, space and defence using enterprise AI
Ionomr, Canada: Commercializing advanced ion-exchange materials to enable the hydrogen economy
January, USA: Analysing blood sugar and diet for diabetes control and prevention
Jopwell, USA: A diversity, equity and inclusion tech and human capital solution
Journera, USA: Helping brands improve marketing, customer experience and operations
Kobold Metals, USA: Deploying vanguard scientific computing to discover key battery material deposits
Kyndi, USA: Accurate and fast answers to any natural language question
LiveLike, USA: Converting passive audiences into engaged communities
Metabiota, USA: Building resiliency products and services for infectious disease threats
Mori, USA: Reducing waste and creating more sustainable supply chains
Natural Fiber Welding, USA: Creating circular and sustainable materials from plants and natural fibres
Numina, USA: Measuring street-level activity, privacy-first, to make the real world queryable
Pachama, USA: A tech-verified marketplace for nature-based carbon removals
Parsley Health, USA: Reversing chronic conditions with cutting-edge holistic medicine
Patientory, USA: Empowering users with insights from health data, improving health outcomes
Propel, USA: Helping low-income Americans make it through the month, every month
Propy, USA: An end-to-end real estate transaction platform facilitating transactions online
Reelgood, USA: An all-in-one streaming TV guide
Sinai Technologies, USA: Software to cost-effectively measure, analyse, price and reduce emissions
Skyhive, Canada: Optimizing human economies for companies, communities and countries
Tellus You Care:Improving eldercare with dignity and privacy
Unit21, USA: The command centre for risk, fraud and compliance
Upguard, USA: A cybersecurity platform that helps global organizations prevent data breaches
WooBloo, USA: Passionate about disrupting the smart home space
Wright Electric, USA: Building the next generation of aircraft – large, zero-emissions aircraft
Xanadu Quantum Technologies, Canada:A quantum technology company building fault-tolerant quantum computers using photonics
ZeroAvia, USA: The first practical zero-emissions, hydrogen-fuelled, powertrain technology provider for aviation