From 'micro-factories' to urban farming: These innovative firms are shaping the future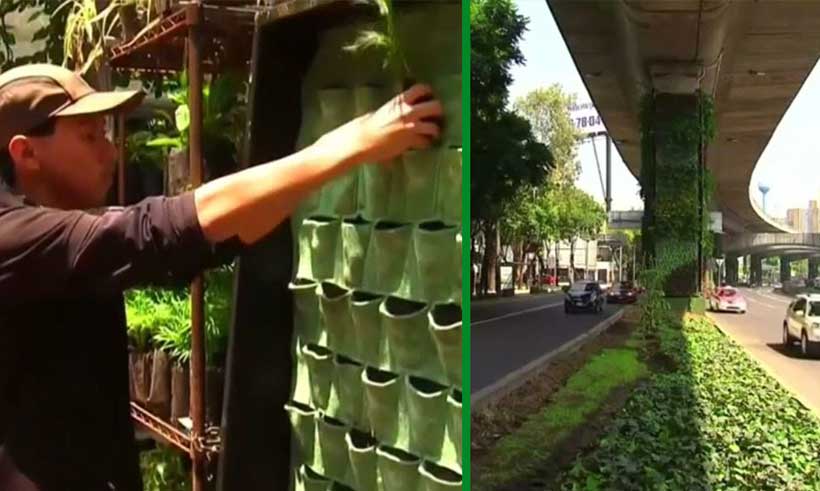 The World Economic Forum today unveils its 2019 Technology Pioneers: tech firms from around the world, shaping their industry and their region in new and exciting ways. The 2019 cohort was selected by a committee of 59 leading technology experts, investors and entrepreneurs.
"Our new tech pioneers are at the cutting edge of many industries, using their innovations to address serious issues around the world," says Fulvia Montresor, Head of Technology Pioneers at the Forum. "This year's pioneers know that technology is about more than innovation – it is also about application. This is why we believe they'll shape the future."
As part of their selection, all Technology Pioneers can participate in a two-year programme with the Forum, when they have the opportunity to collaborate with their emerging tech peers, engage with industry leaders and work with public and private experts around the world. The 2019 cohort is invited to participate at the Forum's upcoming meeting, the 13th Annual Meeting of the New Champions, Dalian, People's Republic of China, 1-3 July.
Of the 56 firms selected, 25% of them are female-led and they are drawn from a pool that stretches beyond the traditional tech hubs like Silicon Valley. This year's group includes, among others: healthcare app DabaDoc from Morocco; Via Verde from Mexico facilitating vertical gardening; manufacturing-focused DataProphet from South Africa; and the first Technology Pioneer from Saudi Arabia, trucking and logistics innovator Homoola.
Countries represented are: China, Finland, Germany, Israel, Mexico, Morocco, the Netherlands, Republic of Korea, Saudi Arabia, South Africa, Singapore, Switzerland, the United Kingdom and the United States.
The Technology Pioneers are at the cutting edge of a wide range of industries that span agtech, smart cities, cleantech, supply chain, manufacturing, cybersecurity, autonomous vehicles, drones and others.
China's Dorabot uses robots to create seamless delivery and logistics services. Also based in China, Alesca Life creates cloud-connected farms and farm digitization software to improve the efficiency of food production so that hotels, restaurants or even private homes can produce food in automated "cabinet farms" that use up to 25 times less water and land than traditional methods.
Another Technology Pioneer aiming to address food shortages, US-based Inari Agriculture,uses CRISPR gene-editing technology to produce healthier crops that require much less land and have a significantly lower impact on the environment. Using green technology in another way is Mexico's Via Verde. This pioneercreates, installs and maintains vertical gardens to transform urban infrastructure into green spaces that generate oxygen, improve air quality, reduce urban heat islands and provide other social and psychological benefits to highly populated cities.
Leading the way in autonomous vehicles is the US company Perceptive Automata. They are combining behavioural science, neuroscience and computer vision for autonomous vehicles to understand how pedestrians, bikes and drivers communicate on the road beyond codified traffic laws. At the cutting edge of manufacturing, DataProphet in South Africauses AI to improve quality and yield.
Other Technology Pioneers are leveraging technology to address social issues. One example is Israeli TIPA,a clean-tech innovator addressing the global plastics crisis with compostable plastics packaging. US-established Marinus Analytics addresses human trafficking by leveraging machine learning and artificial intelligence to empower law enforcement and government agencies to protect vulnerable communities.
The 2019 cohort of Technology Pioneers:
Africa
DataProphet (South Africa) – artificial intelligence for manufacturing
Asia
Alesca Life (China) – data-driven, indoor vertical farming and crop management solutions
Coeo Labs (India) – meeting clinical needs in critical care
Dorabot (China) – artificial intelligence-powered robotic solutions for logistics and beyond
Eureka (Singapore) – an artificial intelligence platform for mobile operator and enterprise partnerships
Guangzhishu Technology (China) – providing blockchain-based privacy-preserving computation solutions
Holmusk (Singapore) – leveraging real-world data to address mental health issues globally
Sky Labs (Korea) – developing a cardio tracker to identify arrhythmia, which is difficult to diagnose
Tookitaki (Singapore) – artificial intelligence-powered regulatory compliance solutions for financial institutions
Europe
Bitfury (the Netherlands) – developing and delivering cutting-edge blockchain hardware and software solutions
Black Bear Carbon (the Netherlands) – bringing the circular economy to tires
Callsign (UK) – revolutionizing how people digitally identify themselves
Garrison (UK) – a unique technology providing secure internet access
ICEYE (Finland) – satellite imaging for every square metre on Earth, every hour
Luminance Technologies (UK) – an artificial intelligence platform for lawyers
Open Mineral (Switzerland) – disrupting how base metal commodities are traded
Photanol (the Netherlands) – making biodegradable plastic from CO2, which is only the beginning
Volocopter (Germany) – certified multicopter offering urban air mobility services
Latin America
Via Verde (Mexico) – creating resilient urban environments using vertical green gardens
MENA
DabaDoc (Morocco) – transforming the patient-doctor relationship through networked care
Homoola (Saudi Arabia) – bringing rideshare to the trucking industry
MeMed Diagnostics (Israel) – translating immune system signals into simple diagnostic insights
QED-it (Israel) – enterprise solutions for data privacy using zero-knowledge proofs
TIPA (Israel) – developing and producing compostable flexible packaging
North America
7 Cups (USA) – technology to scale compassion, solving mental health challenges
Airobotics (USA) – pioneers in autonomous robotics with aerial insights and analytics
Airtable (USA) – empowering human creativity by democratizing software creation
Arcadia Power (USA) – making clean energy an easy choice, for everyone
BigID (USA) – helping organizations know their customers by knowing their data
Bright Machines (USA) – bringing intelligence and automation to manufacturing
CyberCube (USA) – cyber-risk analytics to grow insurance in a connected world
Descartes Labs (USA) – building a cloud-based platform to digitize the physical world
Drishti (USA) – extending human potential in increasingly automated factories
Full Harvest (USA) – the first B2B marketplace for imperfect and surplus produce
GHGSat (Canada) – satellite monitoring of emissions from industrial facilities
goTenna (USA) – a leading mobile mesh networking platform
ImpactVision (USA) – real-time food quality and safety decisions
Inari Agriculture (USA) – from nature's diversity to better seeds
LunaPBC (USA) – people-driven health discovery platform
Marinus Analytics (USA) – artificial intelligence-based tools to help the vulnerable in the digital world
Microvi (USA) – safe water, sustainable chemicals and a clean environment for all
One Concern (USA) – artificial intelligence for natural disaster resilience
Onshape (USA) – a cloud design platform that speeds up product development
Openwater (USA) – changing the way people read and write their bodies and brains
Perceptive Automata (USA) – human intuition for machines
Quantela (USA) – providing a digital platform for smarter urban infrastructure decisions
Relativity Space (USA) – 3D-printed rockets to build the future of humanity in space
Remitly (USA) – digital remittance services helping immigrants send money overseas
Rigetti Computing (USA) – on a mission to build the world's most powerful computers
Shape Security (USA) – protecting the Global 2000 from bot attacks
Skuchain (USA) – empowering enterprises to grow their global trade with blockchain
Spring Health (USA) – a comprehensive mental health solution for employers
Starsky Robotics (USA) – bringing driverless trucks to the market
Trackonomy (USA) – powering end-to-end visibility and control across global supply chains
Truepic (USA) – restoring trust to digital photos and videos
Vineti (USA) – creating essential software for personalized therapies
New global platform to keep information networks 'safer, stronger' throughout COVID-19 pandemic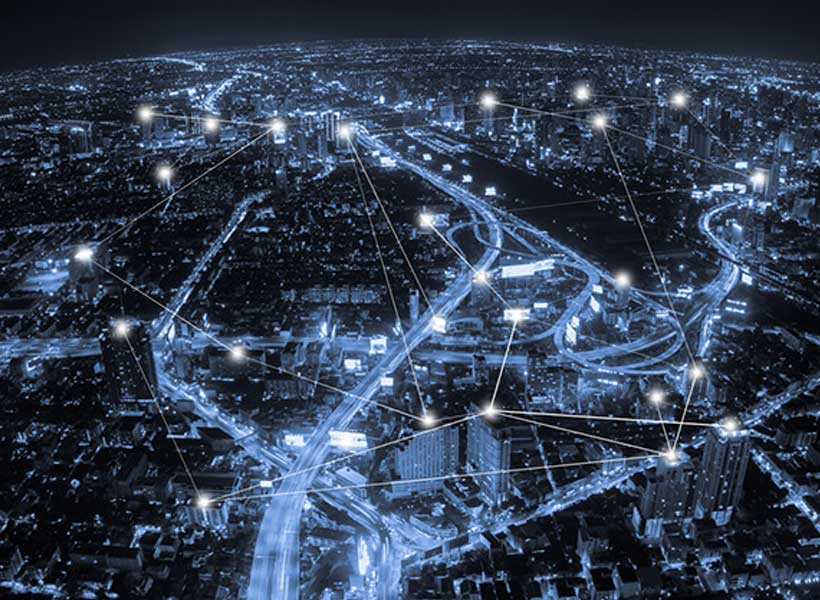 The International Telecommunication Union (ITU) launched a new platform on Monday to help global networks under increasing strain and facing rising demand during the COVID-19 crisis to remain "safer, stronger and more connected", according to the specialized agency's chief.
"The new platform will assist governments and the private sector in ensuring that networks are kept resilient and telecommunication services are available to all", said ITU Secretary-General, Houlin Zhao.
Telecommunication networks have never before been as vital to "our health and safety, and to keep our economy and society working" as they are during the current crisis, where millions are being encouraged to stay put at home, the ITU chief maintained.
He has asked instructed his team to "leverage without any delay" the new platform in aid of existing networks "to help countries and industry cope with the increasing stress being put on global networks".
"At stake is our ability, as one human family, to give health workers everywhere, the tools they need to carry out their duties, to allow all those that can to work from home, to trade online, to ensure that hundreds of millions of children and young people keep up with their studies, and to keep in touch with loved ones, wherever they are", he detailed.
The Global Network Resiliency Platform will also share best practices and initiatives that have been put in place during the COVID-19 crisis to ensure that telecommunication services are available to the maximum extent possible.
Moreover, the portal will collect relevant information and expertise on actions that telecommunication policymakers and others in the regulatory community can use to ensure that their networks serve their country's needs.
'Relevant and trustworthy' information
"This new ITU platform will provide countries struggling to find appropriate solutions to ensure their networks' resiliency with relevant and trustworthy information and expertise on how to cope with the stresses faced by their infrastructure", assured the agency chief.
"And because time is of the essence, it will give those countries that still have time to prepare an opportunity to learn from what is being done elsewhere – from emergency spectrum reassignments to guidelines for consumers on responsible use".
Serving initially as an informative tool, the portal will soon be expanded to provide an interactive and engaging platform for continuous sharing throughout the pandemic and beyond.
"The crisis we are in today calls for solidarity", he spelled out. "In these uncertain times, we should not forget all those around the world who still lack access to the Internet".
ITU has long promoted universal, reliable and affordable connectivity, and will continue to push on all these fronts and advocate until everyone is connected.
"I call on all ITU members, from the public and private sector alike, to come together to build the best platform we can so that information and communication technology can help defeat COVID-19 and make us safer, stronger and more connected", concluded the Secretary-General.
The Influence of Artificial Intelligence on Future Education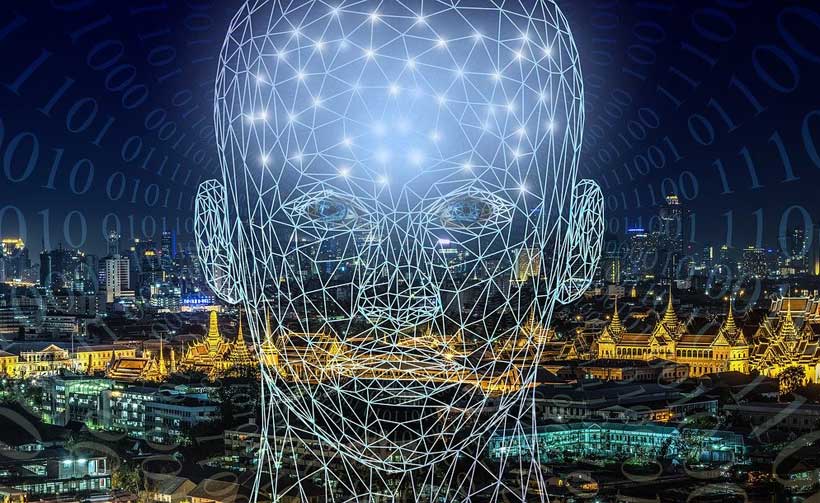 The way people receive and consume news and entertainment has changed drastically nowadays with features such as personalized content coming into play. Other technologies have also changed the entire ball game regarding content creation and distribution.
Although this subset of AI seemed to thrive, the growth was quite stagnant in the education industry, but not of late. There are many applications of AI in the education industry that have transformed the perspective of many students by enabling smart learning.
So, how has AI changed the education industry and what is the future in this? Here is the influence of Artificial Intelligence on future education:
Smart educational content
Smart educational content is a technique that is still emerging in most countries which entails digitalizing the curriculum. When that curriculum is available on digital platforms, it becomes more interactive and beneficial to the students. For example, AI systems are used to make textbook content much more comprehensible and easy to navigate.
AI can also categorize the contents of the curriculum and group it efficiently together for easier reference in the classroom. The content entailed by the curriculum that can be categorized by AI-powered programs could range from videos, audio, and eBooks.
These systems are currently being developed to cater for all ages and educational levels. In that way, education and AI cooperate to make things easier for students without threatening the jobs of teachers.
Aiding teachers
Teachers don't only teach but they have a lot of other administrative work to do that could easily wear them down. That doesn't only affect their productivity but it also impacts the performance of the classes they teach. To solve that problem for teachers, AI systems have been specifically designed to give teachers a lighter workload.
Some systems help teachers grade their papers and prepare lesson plans for them. AI systems can now grade multiple choice questions and hopefully, in the near future, machine learning will enable it to take on more complex answers.
The next development teachers are looking forward to concerning lightening their administrative workload is processing enrollment processes.
Online writing agencies that provide assignment help for Aussies are already using AI systems to organize their processes better. Segregating the work orders, processing the writing orders and AI-enabled live chats are some of the examples of the techniques they have already incorporated.
Personalized learning
Most probably, you have used the personalized recommendations on Netflix or YouTube to get the content you like and prefer. Students can have the same luxury now and get a personalized learning experience. AI systems can spot the areas where the students lag behind and tries to create an easier learning process for them.
Teachers can also know exactly where to focus and how to deliver the content they have prepared. There are also AI tutoring systems that help students suffering in some subjects get the help they need. The latter programs give instantaneous feedback and work with students directly so they can improve their grades.
Creating teaching content
Teachers should prepare engaging content to try and excite the class while he teaches. Otherwise, students will be bored and doze off. To combat that, teachers try to arrange interactive games and quizzes to try and get the class fully engaged. That helps students perform really well and excel over their peers that didn't have exposure to this style of teaching.
Although that may be great for students, the teachers may bear the full brunt of this development in their teaching method.
To cut down the expenses and the time spent trying to create quizzes, teachers can leave that to AI-powered programs to prepare the material they will use. These programs create the quizzes and games for the teachers them additional free time.
Connecting students globally
Technology has been well-known to connect different people who may even live on either side of the planet. That can be very useful for students all around the world for easier communication and sharing of ideas. Some platforms currently cater to certain universities and students globally and it allows them to study together.
AI comes in handy to sort the data provided by the different students logging into the platform. For example, classes may need to be sorted by curriculum and directed to the relevant portal.
AI serves that purpose and can control access to the platforms that are being used by those students globally. The use of AI in this capacity is still under construction and needs to be fine-tuned for optimum performance.
Final thoughts
AI and education definitely go hand in hand and its collaboration has proved very effective for students and teachers. The latter can get administrative help through systems that grade papers and prepare lesson plans. While students can enjoy getting a personalized learning experience that enables students to perform better.
Digital classrooms are also possible due to AI and students can enjoy accessing these platforms due to this technology. These are just a few examples of how AI has collaborated with the education industry and there are many more.
UNIDO looks at how to assess value chain readiness to adopt blockchain technology
The United Nations Industrial Development Organization (UNIDO) is piloting methodology to assess the readiness of a value chain to adopt blockchain technology. The Global Quality and Standards Project (GQSP) in Ghana, funded by the Swiss State Secretariat of Economic Affairs (SECO) and implemented in partnership with SIM (Supply Chain Information Management B.V.), looks into methodology that aims to advise developing countries willing to enter the Fourth Industrial Revolution on the challenges and benefits of adopting blockchain technology in a specific value chain.
A fact-finding mission has piloted the methodology in the Ghanaian cocoa value chain and has provided recommendations for the adoption of the technology.
"Blockchain technology is aimed at securely storing and sharing information on transactions across a network of users, and can serve to improve proof of integrity along the value chain, including quality attributes, and environmental and social compliance to standards. One of the biggest benefits is its shared nature, whereby key data transactions validated in a given point of the supply chain can be monitored at any point in time," said Juan Pablo Davila, UNIDO Project Manager.
"Blockchain is able to provide real time, accurate and complete interconnected data on provenance, quality, safety, transportation, certification and product ingredients from farm to end consumer," Davila added.
UNIDO officials, experts on blockchain and a European retailer took part in the mission. It included visits to the cocoa value chain stakeholders to map and understand their risks and key transactions, and to identify their readiness for the adoption of the technology. The visited stakeholders included key actors in the value chain that participate in a transaction and generate validated data. These include farmers, primary producers, cooperatives, transporters, warehouses, the Ghana Cocoa Board (COCOBOD), Licensed Buying Companies (LBC), Quality Control Company (QCC) and the Cocoa Marketing Company (CMC), Cocoa Research Institute (CRIG), Cocoa Health and Extension Department (CHED).
European retailers and chocolate producers in developed countries are interested to ensure the sustainable provenance of ingredients, and to make sure premiums given for sustainable certified and high-quality compliant cocoa reaches the right farmers, thus contributing to their living wage and income.
SIM has worked with over 30 European retailers and producers in making supply chains transparent, and collect and validate data they can use to continuously improve their sustainability impact where it is most needed. They joined UNIDO on this fact-finding mission:
"The aim of our blockchain projects is to have a positive impact and focus on the first mile, the smallholder farmers, their communities and environment. During the fact-finding mission, all actors in the Ghanaian cocoa supply chain warmly welcomed us. With this mission and project we hope to be of added value and can build on existing initiatives and taking the next step to empower cocoa farmers, democratize data, increase digital traceability and meeting growing market demands on transparency and sustainability," said Leontien Hasselman, CEO of SIM.
"The results of the methodology is the first milestone for the application of blockchain in the cocoa value chain in Ghana. It will lay down the foundation for the next steps of its implementation.," said Safoa Osei, GQSP Ghana Chief Technical Advisor.
UNIDO has been providing technical assistance in Ghana with the support of SECO for more than 12 years. The Trade Capacity Building Project (TCB/2007-2018) provided opportunities to enhance Ghana's quality infrastructure systems and expand the exports of Ghanaian products, including cocoa. The GQSP Ghana builds up on the results of the TCB project and continues to support the strengthening of the quality of the cocoa, cashew and oil palm value chains.