From 'micro-factories' to urban farming: These innovative firms are shaping the future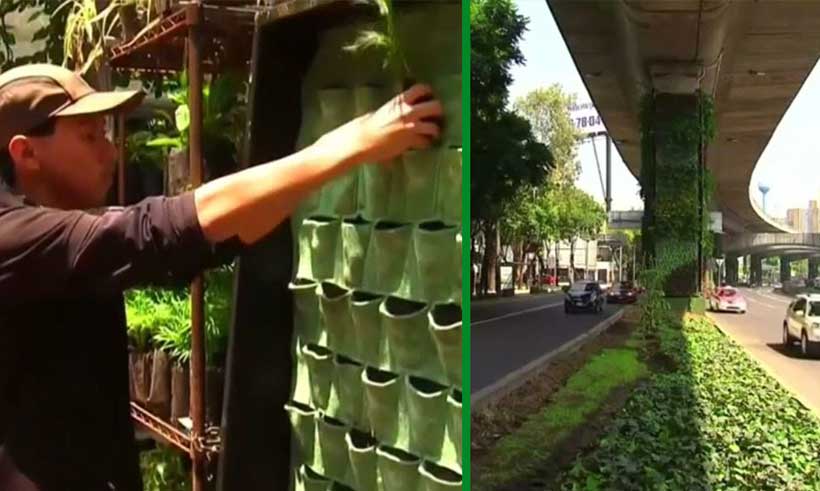 The World Economic Forum today unveils its 2019 Technology Pioneers: tech firms from around the world, shaping their industry and their region in new and exciting ways. The 2019 cohort was selected by a committee of 59 leading technology experts, investors and entrepreneurs.
"Our new tech pioneers are at the cutting edge of many industries, using their innovations to address serious issues around the world," says Fulvia Montresor, Head of Technology Pioneers at the Forum. "This year's pioneers know that technology is about more than innovation – it is also about application. This is why we believe they'll shape the future."
As part of their selection, all Technology Pioneers can participate in a two-year programme with the Forum, when they have the opportunity to collaborate with their emerging tech peers, engage with industry leaders and work with public and private experts around the world. The 2019 cohort is invited to participate at the Forum's upcoming meeting, the 13th Annual Meeting of the New Champions, Dalian, People's Republic of China, 1-3 July.
Of the 56 firms selected, 25% of them are female-led and they are drawn from a pool that stretches beyond the traditional tech hubs like Silicon Valley. This year's group includes, among others: healthcare app DabaDoc from Morocco; Via Verde from Mexico facilitating vertical gardening; manufacturing-focused DataProphet from South Africa; and the first Technology Pioneer from Saudi Arabia, trucking and logistics innovator Homoola.
Countries represented are: China, Finland, Germany, Israel, Mexico, Morocco, the Netherlands, Republic of Korea, Saudi Arabia, South Africa, Singapore, Switzerland, the United Kingdom and the United States.
The Technology Pioneers are at the cutting edge of a wide range of industries that span agtech, smart cities, cleantech, supply chain, manufacturing, cybersecurity, autonomous vehicles, drones and others.
China's Dorabot uses robots to create seamless delivery and logistics services. Also based in China, Alesca Life creates cloud-connected farms and farm digitization software to improve the efficiency of food production so that hotels, restaurants or even private homes can produce food in automated "cabinet farms" that use up to 25 times less water and land than traditional methods.
Another Technology Pioneer aiming to address food shortages, US-based Inari Agriculture,uses CRISPR gene-editing technology to produce healthier crops that require much less land and have a significantly lower impact on the environment. Using green technology in another way is Mexico's Via Verde. This pioneercreates, installs and maintains vertical gardens to transform urban infrastructure into green spaces that generate oxygen, improve air quality, reduce urban heat islands and provide other social and psychological benefits to highly populated cities.
Leading the way in autonomous vehicles is the US company Perceptive Automata. They are combining behavioural science, neuroscience and computer vision for autonomous vehicles to understand how pedestrians, bikes and drivers communicate on the road beyond codified traffic laws. At the cutting edge of manufacturing, DataProphet in South Africauses AI to improve quality and yield.
Other Technology Pioneers are leveraging technology to address social issues. One example is Israeli TIPA,a clean-tech innovator addressing the global plastics crisis with compostable plastics packaging. US-established Marinus Analytics addresses human trafficking by leveraging machine learning and artificial intelligence to empower law enforcement and government agencies to protect vulnerable communities.
The 2019 cohort of Technology Pioneers:
Africa
DataProphet (South Africa) – artificial intelligence for manufacturing
Asia
Alesca Life (China) – data-driven, indoor vertical farming and crop management solutions
Coeo Labs (India) – meeting clinical needs in critical care
Dorabot (China) – artificial intelligence-powered robotic solutions for logistics and beyond
Eureka (Singapore) – an artificial intelligence platform for mobile operator and enterprise partnerships
Guangzhishu Technology (China) – providing blockchain-based privacy-preserving computation solutions
Holmusk (Singapore) – leveraging real-world data to address mental health issues globally
Sky Labs (Korea) – developing a cardio tracker to identify arrhythmia, which is difficult to diagnose
Tookitaki (Singapore) – artificial intelligence-powered regulatory compliance solutions for financial institutions
Europe
Bitfury (the Netherlands) – developing and delivering cutting-edge blockchain hardware and software solutions
Black Bear Carbon (the Netherlands) – bringing the circular economy to tires
Callsign (UK) – revolutionizing how people digitally identify themselves
Garrison (UK) – a unique technology providing secure internet access
ICEYE (Finland) – satellite imaging for every square metre on Earth, every hour
Luminance Technologies (UK) – an artificial intelligence platform for lawyers
Open Mineral (Switzerland) – disrupting how base metal commodities are traded
Photanol (the Netherlands) – making biodegradable plastic from CO2, which is only the beginning
Volocopter (Germany) – certified multicopter offering urban air mobility services
Latin America
Via Verde (Mexico) – creating resilient urban environments using vertical green gardens
MENA
DabaDoc (Morocco) – transforming the patient-doctor relationship through networked care
Homoola (Saudi Arabia) – bringing rideshare to the trucking industry
MeMed Diagnostics (Israel) – translating immune system signals into simple diagnostic insights
QED-it (Israel) – enterprise solutions for data privacy using zero-knowledge proofs
TIPA (Israel) – developing and producing compostable flexible packaging
North America
7 Cups (USA) – technology to scale compassion, solving mental health challenges
Airobotics (USA) – pioneers in autonomous robotics with aerial insights and analytics
Airtable (USA) – empowering human creativity by democratizing software creation
Arcadia Power (USA) – making clean energy an easy choice, for everyone
BigID (USA) – helping organizations know their customers by knowing their data
Bright Machines (USA) – bringing intelligence and automation to manufacturing
CyberCube (USA) – cyber-risk analytics to grow insurance in a connected world
Descartes Labs (USA) – building a cloud-based platform to digitize the physical world
Drishti (USA) – extending human potential in increasingly automated factories
Full Harvest (USA) – the first B2B marketplace for imperfect and surplus produce
GHGSat (Canada) – satellite monitoring of emissions from industrial facilities
goTenna (USA) – a leading mobile mesh networking platform
ImpactVision (USA) – real-time food quality and safety decisions
Inari Agriculture (USA) – from nature's diversity to better seeds
LunaPBC (USA) – people-driven health discovery platform
Marinus Analytics (USA) – artificial intelligence-based tools to help the vulnerable in the digital world
Microvi (USA) – safe water, sustainable chemicals and a clean environment for all
One Concern (USA) – artificial intelligence for natural disaster resilience
Onshape (USA) – a cloud design platform that speeds up product development
Openwater (USA) – changing the way people read and write their bodies and brains
Perceptive Automata (USA) – human intuition for machines
Quantela (USA) – providing a digital platform for smarter urban infrastructure decisions
Relativity Space (USA) – 3D-printed rockets to build the future of humanity in space
Remitly (USA) – digital remittance services helping immigrants send money overseas
Rigetti Computing (USA) – on a mission to build the world's most powerful computers
Shape Security (USA) – protecting the Global 2000 from bot attacks
Skuchain (USA) – empowering enterprises to grow their global trade with blockchain
Spring Health (USA) – a comprehensive mental health solution for employers
Starsky Robotics (USA) – bringing driverless trucks to the market
Trackonomy (USA) – powering end-to-end visibility and control across global supply chains
Truepic (USA) – restoring trust to digital photos and videos
Vineti (USA) – creating essential software for personalized therapies
Building Emerging Technology Governance Key to Realizing Saudi Arabia's Vision 2030
Governments and companies around the world are investing heavily in emerging technologies to boost growth. The Middle East and North Africa region could see approximately $400 billion added to its economies over the next 15 years if artificial intelligence (AI) solutions are adopted. In Saudi Arabia alone, investment in AI is forecast to add 12.4% to GDP.
To help accelerate the development and implementation of emerging technologies while mitigating risks, the King Abdulaziz City for Science and Technology (KACST) today announced the launch of the Centre for the Fourth Industrial Revolution Saudi Arabia with the World Economic Forum.
As the latest Affiliate to join the World Economic Forum Centre for the Fourth Industrial Revolution Network, this new hub will benefit from the agile governance methodology designed in San Francisco and will apply it to pilot projects in the country. The Centre for the Fourth Industrial Revolution Saudi Arabia will be run and managed locally to help the country achieve its Vision 2030.
"To use the technologies of the Fourth Industrial Revolution such as AI and blockchain, and many others, for driving economic development and social progress, we need global cooperation," said Klaus Schwab, Founder and Chairman of the World Economic Forum. "On the eve of its G20 presidency, we welcome the Kingdom of Saudi Arabia with the establishment of a new Centre for the Fourth Industrial Revolution in Riyadh, to shape those technologies in a way that serves society."
In the region, Saudi Arabia has been undertaking large-scale digitalization efforts as part of its National Transformation plan and in the run-up to its G20 presidency. The commercial 5G roll out, recent establishment of the Saudi Authority for Data and Artificial Intelligence and the high percentage of mobile phone and internet use show that the country is taking steps towards shaping the trajectory of Fourth Industrial Revolution technologies.
The World Economic Forum Centre for the Fourth Industrial Revolution Network was founded in 2017 to accelerate the development of emerging technologies by bringing together a multistakeholder community to co-design agile governance policies. To facilitate this process, the Forum launched an Affiliate Centre programme in early 2019 to help countries develop national Fourth Industrial Revolution strategies and public-private initiatives.
Affiliate Centres tap into and share research across the Forum's global network. The Centre for the Fourth Industrial Revolution Saudi Arabia will focus on the following emerging technology portfolio areas: artificial intelligence; blockchain; data policy; internet of things, smart cities and robotics; and mobility.
PwC rated as a Leader among European and Asia Pacific Cybersecurity Consulting Providers
PwC announced that it was cited as a Leader in in both The Forrester Wave™: Cybersecurity Consulting Services In Asia Pacific, Q4 2019 and The Forrester Wave™: European Cybersecurity Consulting Providers, Q4 2019.
In the APAC-focused report, Forrester stated that: "PwC shines with impressive IP-based consulting. PwC targets its impressive range of assets — like its value-at-risk offering and virtual-reality simulated cyber crisis environments — at boards and executives. It aims to use these assets to create a deeper understanding of and support for key security challenges among those stakeholders. PwC also has strong intellectual property (IP)-based consulting offerings for CISOs, such as its identity and access management automation and ethical hacking bot. PwC regularly engages regulators throughout Asia Pacific and provides thought leadership sessions to board institutions in the region, such as the Australian Institute of Board Directors."
The APAC report goes on to say that: "PwC has a demonstrated ability to use its global strengths to adapt to agile ways of working. Reference clients were happy with the firm's expertise, noted that PwC was a true partner and advisor across the region, and praised the firm's positive internal culture."
Paul O'Rourke, Asia-Pacific and Global Financial Services Cyber Leader, PwC said: "We are really pleased with this result. Our comprehensive cybersecurity solutions assist businesses with assessing, building and managing their cybersecurity capabilities and enabling effective incident response to a myriad of potential threats. With our successful track record across various domains of cybersecurity, we help our clients to strategically assess, design, implement, operate and improve cybersecurity programs from strategy through execution."
Grant Waterfall, EMEA Cybersecurity and Privacy Leader, PwC said "PwC, and specifically each member of our teams that work with clients each day to build business and consumer trust through a more secure digital society, are extremely proud to receive this recognition from Forrester Research. Over the past year, cybersecurity has been elevated to Firm-wide platform at PwC, representing a formal commitment to our clients, markets, and employees, that cybersecurity will be top priority for how we serve each of them and grow our brand for the future."
New Partnership Aims to Accelerate Technology Innovations and Scale-Up the Circular Economy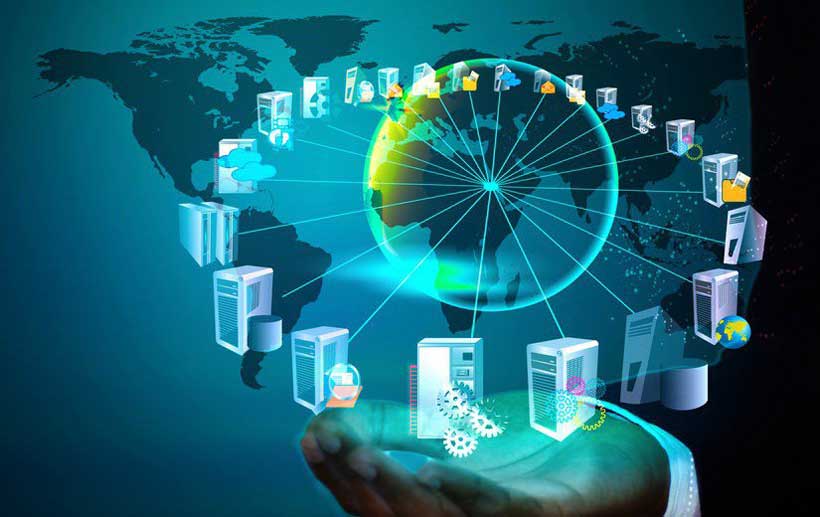 The World Economic Forum is creating a new partnership to harness the potential of technology innovation and smart policy to fast-track the circular economy.
Launched today, SCALE 360 will collaborate with government, business, civil society and entrepreneurs around the world to find bright new ideas that will help us cut the waste in our economies.
A circular economy is a regenerative approach to production and consumption, in which products and materials are redesigned, recovered and reused to reduce environmental impacts. Research shows that this transition could generate $4.5 trillion in additional economic output by 2030.
The concept has caught the attention of businesses and governments but is far from being mainstream. Today, only 9% of extracted materials are re-used. Meanwhile, the extraction and processing of natural resources continues to add to half of global greenhouse gas emissions and is projected to more than double by 2050.
SCALE 360 is affiliated with the Platform for Accelerating the Circular Economy. It aims to create new markets for circular goods, services and revenue by surfacing, supporting and connecting entrepreneurs and innovations through nationally-led challenges and partnerships. The idea is to help them scale up solutions in partnership with government ministries, impact investors, experts, and companies. The first of these national partnerships launches today in the United Arab Emirates. The next national partnership will launch in Chile with a long-term goal of growing a global network of change makers.
"This partnership aims to trigger a worldwide movement for radical change by identifying new technologies and business solutions that break our dependency on natural resource extraction while marrying targets for protecting the environment with ones for boosting economies," said Dominic Waughray, Head of the Centre for Global Public Goods, Member of Managing Board, World Economic Forum.
The announcement comes as innovations like blockchain-enabled asset tracking, digital business models, new materials and recovery systems enabled by artificial intelligence emerge across the world.
"SCALE 360 will fast track our global efforts to achieve the UN's Sustainable Development Goals. In addition to ensuring the conservation of our natural resources, a circular economy will step up our reliance on clean energy, enhance the consistent implementation of sustainable development standards, and generate greater opportunities for the youth in the region," said H.E. Dr. Thani Ahmed Al Zeyoudi, Minister of Climate Change & Environment of the United Arab Emirates.
"Artificial Intelligence and advanced technologies have incredible potential to change our relationship with natural resources by applying it in new ways. This partnership provides an important opportunity to trigger new solutions and applications of these technologies" said H.E. Mr Omar bin Sultan Al Olama, Minister of State for Artificial Intelligence of the United Arab Emirates.
SCALE 360 builds on research developed by the World Economic Forum in collaboration with Accenture Strategy to explore the potential for Fourth Industrial Revolution technologies to accelerate the circular economy transition for plastics and electronics.
The World Economic Forum will host the partnership with an initial investment of CHF 1 million from the UAE Government and will tap into the Forum's networks of experts, civil society, government and industry leaders, PACE and the network of Centers for the Fourth industrial revolution.