China Doubles Down on Economic Globalization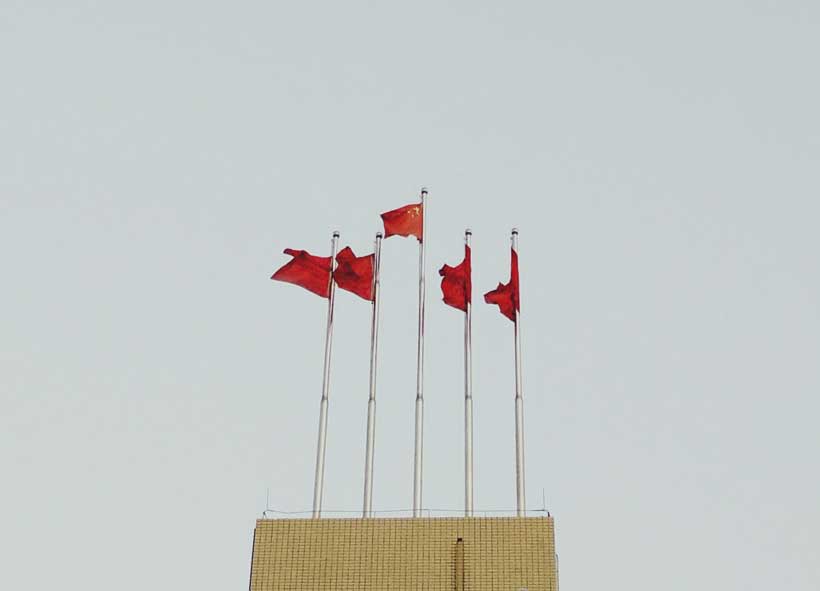 China is committed to building an open economy within the framework of globalization, said Li Keqiang, Premier of the People's Republic of China, at the opening plenary of the World Economic Forum's 13th Annual Meeting of the New Champions.
Premier Li reaffirmed China's readiness to work with the international community to steer economic globalization.
"We now live in a world of profound interdependence," he stressed. "Countries rely on each other's markets. No country can single-handedly provide all resources … or offer all needed goods to consumers. Nor can any country sustain its development in isolation from the global system."
Li underlined that "fundamental principles, such as free trade, must be upheld."
Premier Li committed to measures that would facilitate the further opening of China's economy. "We will move up the lifting of foreign ownership caps in securities, futures and life insurance," he said, also pledging that restrictions on foreign investment in the technological sector will also be reduced.
"This is China showing to the rest of the world that we are determined to carry forward our opening up," he reiterated. Li also encouraged foreign investment in advanced manufacturing, and further opening of China's financial services.
The premier doubled down on commitments to stabilize the renminbi exchange rate, to not devalue the renminbi, to strengthen IP protection, and to open up additional sectors to foreign investment.
"The world economy stands to benefit from a more open China," Li concluded.
The premier identified risk factors to the global economy, including "the slowdown of international trade and investment, the rise of protection, and growing uncertainties and destabilizing factors," adding that "we all need to take proactive measures to cope with them."
"In the face of slowing economic growth," Li said, "we must live the spirit of partnership, as we are passengers in the same boat."
Premier Li acknowledged problems that have arisen in a globalized economy, including lack of equality. "We cannot simplistically make a scapegoat of economic globalization," he chided, but instead must "guide globalization in the direction of … inclusive growth."
In his introductory remarks, Klaus Schwab, Founder and Executive Chairman of the World Economic Forum, noted heightened geopolitical tensions that threaten globalization and multilateralism.
"The world needs more globalization, not less," Schwab stressed, in an interlinked and interdependent age.
"We are clearly living in challenging times," he said, "where we need the wisdom and experience of different stakeholders to come together for the common good." The world is in a time of transition, he noted: no longer in a bipolar or unipolar world, but not yet in a multipolar world.
Schwab called for "a new type of globalization, Globalization 4.0, which must accept diversity, and must accept that different nations have different concepts for development."
Premier Li also emphasized that globalization is an irreversible trend, "benefiting not just China but also the rest of the world," enabling new forms of business and promoting international division of labour.
"With inclusive development," he summarized, "we will be able to achieve win-win results," he concluded.
In opening the session, David Aikman, Chief Representative Officer for China and Member of the Executive Committee at the World Economic Forum, identified regional competition, economic disparity and technological disruption as key challenges for the future, and stressed cooperation within the theme of Leadership 4.0.
Tang Yijun, Governor of Liaoning Province, praised the World Economic Forum as "an important platform to share ideas and wisdom" in the international community. China "will uphold the flag of our opening up even higher," he said. "We will not slack in our efforts."
Pakistan: Stronger Public Financial Management and Digital Services to Support Growth
Today, the World Bank's Board of Executive Directors approved $304 million in financing for Punjab Resource Improvement and Digital Effectiveness Program (PRIDE). The program supports efficiencies in public resource management that generate savings and create fiscal space for growth-generating investments in the Punjab province.
"The PRIDE program is integral to the World Bank's whole-of-country approach in helping Pakistan strengthen public financial management systems at the federal and provincial levels," said Najy Benhassine, World Bank Country Director for Pakistan. "Punjab is the largest province, accounting for 55 percent of the population and about 60 percent of the economy, so improving quality and access to public services is key to Pakistan's development."
The PRIDE Program will support the government of Punjab in strengthening fiscal risk management and budget formulation to ensure reliable resource allocation for public services. The program will improve revenue collection by increasing registration of businesses and real estate, and simplifying tax administration processes such as registration, filing, payment, refunds and appeals.
In the wake of COVID-19 pandemic, the program also focuses on deploying technology-based solutions to enhance public service delivery and increase access to online services for firms and individuals. This will support Punjab in digitizing key government services to streamline processes and increase efficiencies in the public service delivery.
"With prolonged restrictions on face-to-face services due to COVID-19, the PRIDE program will help the provincial government expand its existing citizen feedback model and accelerate the use of technology for revenue mobilization and public procurement," said Akmal Minallah, Task Team Leader for the program. "The program also puts in place monitoring and transparency mechanisms at the provincial and local levels that increase government accountability."
PRIDE supports the Punjab Growth Strategy and the Punjab Public Financial Management Reforms Strategy, which both aim at developing a robust public financial management system. The program also aligns with the Responsive Investment for Social Protection and Economic Stimulus that the government of Punjab designed to stimulate recovery from the pandemic and increase resilience to future shocks. Together with PRIDE, these initiatives layout a roadmap for Punjab to accelerate digitization of government services and ensure business continuity during emergencies.
The World Bank in Pakistan
Pakistan has been a member of the World Bank since 1950. Since then, the World Bank has provided $40 billion in assistance. The World Bank's program in Pakistan is governed by the Country Partnership Strategy for FY2015-2020 with four priority areas of engagement: energy, private sector development, inclusion, and service delivery. The current portfolio has 53 projects with a net commitment of $10.5 billion.
Vietnam Signs Landmark Deal with World Bank to Cut Carbon Emissions
Vietnam's Ministry of Agriculture and Rural Development signed a landmark agreement today with the World Bank's Forest Carbon Partnership Facility (FCPF), unlocking up to US$51.5 million for Vietnam's efforts to reduce carbon emissions from deforestation and forest degradation between now and 2025. With this Emission Reductions Payment Agreement (ERPA) in place, Vietnam is expected to reduce 10.3 million tons of carbon dioxide emissions from six North Central Region provinces of Thanh Hoa, Nghe An, Ha Tinh, Quang Binh, Quang Tri and Thua Thien Hue to receive $51.5 million from the FCPF.
"Vietnam has shown tremendous leadership in developing robust programs to deliver forest emission reductions at scale," saidCarolyn Turk, World Bank Country Director for Vietnam. "This agreement marks the beginning of a new chapter for Vietnam, where new and significant incentives for forest protection and improved management are now in place to help the country meet its ambitious climate targets."
Vietnam's Emission Reductions Program is designed to address the underlying causes of forest loss in the country's North Central Region and by so doing reducing emissions from deforestation and forest degradation. The program will also support forest restoration. The region was chosen for its critical biodiversity importance and socio-economic status. The program area covers 5.1 million hectares of land (16 percent of the land area of the country), of which 3.1 million hectares are currently forested, and includes five internationally recognized conservation corridors. It is home to approximately 10.5 million people, nearly one third of whom live below the national poverty line.
"Vietnam's program follows a preparation phase that built our readiness to engage in an emission reduction payment agreement of this kind and is a step towards full implementation of forest carbon services in Vietnam. This agreement highlights the collaboration between Vietnam, FCPF and the World Bank to meet international climate targets laid out in the Paris Agreement," said Ha Cong Tuan, Standing Vice Minister of Agriculture and Rural Development. "Our program will mobilize important additional financing to invest in our forests and reduce forest degradation while generating income for forest owners and improving sustainable development in the North Central Region."
Vietnam is the first country in Asia-Pacific and fifth globally to reach such a milestone agreement with the FCPF. ERPAs are innovative instruments that incentivize sustainable land management at scale and help to connect countries with other sources of climate financing. The resources from the FCPF provide new opportunities to conserve and regenerate forest landscapes and biodiversity while simultaneously supporting sustainable economic growth, which is critical for Vietnam's development going forward.
The Forest Carbon Partnership Facility (FCPF) is a global partnership of governments, businesses, civil society, and Indigenous Peoples' organizations focused on reducing emissions from deforestation and forest degradation, forest carbon stock conservation, the sustainable management of forests, and the enhancement of forest carbon stocks in developing countries, activities commonly referred to as REDD+. Launched in 2008, the FCPF has worked with 47 developing countries across Africa, Asia, and Latin America and the Caribbean, along with 17 donors that have made contributions and commitments totaling US$1.3 billion.
UN chief calls for end to reported police brutality in Nigeria
The UN Secretary-General on Wednesday said he was closely following recent developments across Nigeria, in the wake of reports that protesters had been shot dead and wounded, and called for "an end to reported police brutality and abuses."
António Guterres said in a statement issued by his Spokesperson, that he condemned "the violent escalation on 20 October in Lagos which resulted in multiple deaths and caused many injuries."
According to witnesses, Nigerian security forces opened fire on Tuesday night in Africa's largest city, as protests continued over a now-disbanded and discredited police unit, known as the Special Anti-Robbery Squad, or SARS.
The Government has pledged to carry out further police reforms, and improve police accountability.
A curfew has been imposed on Lagos and other parts of Nigeria, with reports that tensions continued into Wednesday, with police across the city firing shots in the air, in an effort to disperse protesters who were defying the order to stay off the streets.
The UN chief expressed his condolences to the families of the bereaved, and wished a speedy recovery to those injured.
Act with 'maximum restraint', demonstrate peacefully
He called on Nigerian authorities "to investigate these incidents and hold the perpetrators accountable."
Mr. Guterres also urged security forces "to act at all times with maximum restraint while calling on protestors to demonstrate peacefully and to refrain from violence."
"The Secretary-General encourages the authorities to swiftly explore avenues to de-escalate the situation", the statement continued. "He reiterates the readiness of the United Nations to support national efforts towards finding a solution."
'Root and branch' examination of security forces needed: Rights chief
The UN human rights chief, Michelle Bachelet on Wednesday, also strongly condemned the excessive and disproportionate force by Nigerian armed forces in Lagos, in a statement issued by her office, OHCHR.
She called on the Nigerian authorities to take urgent steps to deal decisively with the underlying problem of persistent violations committed by security forces, and make a far stronger effort to bring police and army personnel guilty of crimes against civilians to justice.
"While the number of casualties of yesterday's shooting at the Lekki toll plaza in Lagos is still not clear, there is little doubt that this was a case of excessive use of force, resulting in unlawful killings with live ammunition, by Nigerian armed forces," Ms. Bachelet said.
"Reports that CCTV cameras and lighting were deliberately disabled prior to the shooting are even more disturbing as, if confirmed, they suggest this deplorable attack on peaceful protestors was premeditated, planned and coordinated."
'Already at boiling point'
The High Commissioner noted that the country "was already at boiling point before this shooting because of the revelations about years of unchecked violence, including alleged killings, rape, extortion and other violations, by the Special Anti-Robbery Squad.
"While the authorities have now dissolved SARS and announced a series of inquiries at both Federal and State levels, there have still been few if any charges levelled against its members despite abundant evidence against various members of the squad, as well as members of other security forces and the army."
She said the continued protests are several weeks of demonstrations, was evidence that there was no public trust in the authorities' response thus far:
"I appreciate that the Government has taken a number of measures to address the protestors' demands," Ms. Bachelet said. "However, the immediate creation of another elite police SWAT team to replace the SARS – without first addressing some of the root causes of police violence and putting in place sufficient safeguards to prevent future violations – has eroded the public's trust even further. This latest terrible event in Lagos is like wantonly adding fuel to a fire that was already starting to rage out of control."
'Immediate concrete steps'
She added that the authorities needed to take immediate concrete steps to show they are genuinely committed to tackling impunity, after years of inaction.
"There need to be immediate, independent, transparent and thorough investigations, not just into last night's killings, but also into all the previous violations committed by security forces…Those appointed to carry out such investigations must not only be independent and impartial, but must be widely perceived as such. And, where sufficient evidence already exists to warrant charges, immediate suspension of officers – including senior officers – suspected of committing serious crimes, should take place long before the conclusion of such investigations."
She said now was the time for "a root and branch re-examination of the entire security sector, and of its civilian oversight…This should include a full-scale review of rules of engagement and training systems and methods."
Ms. Bachelet also called for immediate investigations into reports of violent and provocative attacks on peaceful protestors by unidentified groups armed with cudgels, cutlasses, sticks or guns, in some cases apparently with the overt backing of police or other security forces.
Fundamental rights
"Nigerians, like everyone else, have a fundamental right to peaceful assembly and protest," the High Commissioner said. "The Government has a responsibility to take positive measures to ensure the realization of this right, including deterring others who intend to prevent them from protesting peacefully. The world's attention is now focused sharply on how Nigeria's Government and security forces react over the coming days and weeks."
"In a population with such a young median age, it is important to listen to the grievances of the younger generation and make an effort to address the multiple problems they face, which include – but are far from confined to – police brutality and violations."