China Doubles Down on Economic Globalization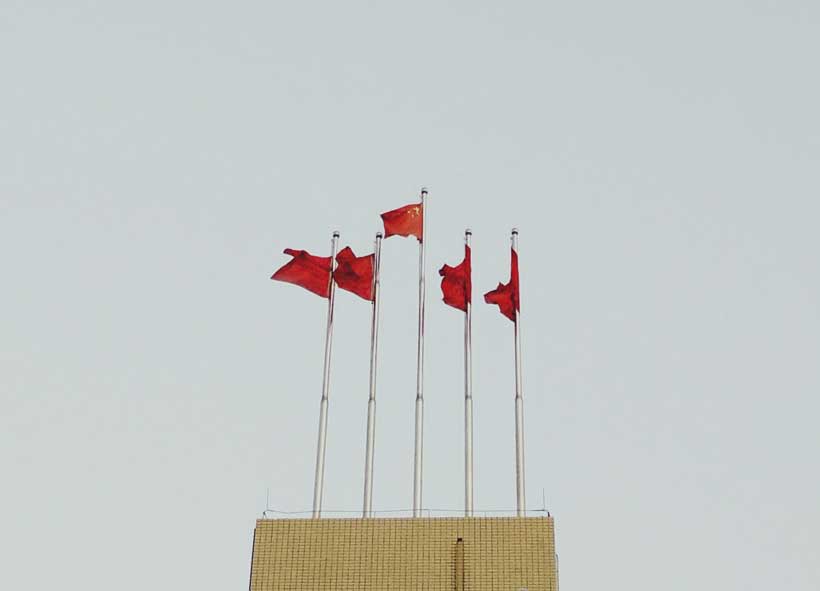 China is committed to building an open economy within the framework of globalization, said Li Keqiang, Premier of the People's Republic of China, at the opening plenary of the World Economic Forum's 13th Annual Meeting of the New Champions.
Premier Li reaffirmed China's readiness to work with the international community to steer economic globalization.
"We now live in a world of profound interdependence," he stressed. "Countries rely on each other's markets. No country can single-handedly provide all resources … or offer all needed goods to consumers. Nor can any country sustain its development in isolation from the global system."
Li underlined that "fundamental principles, such as free trade, must be upheld."
Premier Li committed to measures that would facilitate the further opening of China's economy. "We will move up the lifting of foreign ownership caps in securities, futures and life insurance," he said, also pledging that restrictions on foreign investment in the technological sector will also be reduced.
"This is China showing to the rest of the world that we are determined to carry forward our opening up," he reiterated. Li also encouraged foreign investment in advanced manufacturing, and further opening of China's financial services.
The premier doubled down on commitments to stabilize the renminbi exchange rate, to not devalue the renminbi, to strengthen IP protection, and to open up additional sectors to foreign investment.
"The world economy stands to benefit from a more open China," Li concluded.
The premier identified risk factors to the global economy, including "the slowdown of international trade and investment, the rise of protection, and growing uncertainties and destabilizing factors," adding that "we all need to take proactive measures to cope with them."
"In the face of slowing economic growth," Li said, "we must live the spirit of partnership, as we are passengers in the same boat."
Premier Li acknowledged problems that have arisen in a globalized economy, including lack of equality. "We cannot simplistically make a scapegoat of economic globalization," he chided, but instead must "guide globalization in the direction of … inclusive growth."
In his introductory remarks, Klaus Schwab, Founder and Executive Chairman of the World Economic Forum, noted heightened geopolitical tensions that threaten globalization and multilateralism.
"The world needs more globalization, not less," Schwab stressed, in an interlinked and interdependent age.
"We are clearly living in challenging times," he said, "where we need the wisdom and experience of different stakeholders to come together for the common good." The world is in a time of transition, he noted: no longer in a bipolar or unipolar world, but not yet in a multipolar world.
Schwab called for "a new type of globalization, Globalization 4.0, which must accept diversity, and must accept that different nations have different concepts for development."
Premier Li also emphasized that globalization is an irreversible trend, "benefiting not just China but also the rest of the world," enabling new forms of business and promoting international division of labour.
"With inclusive development," he summarized, "we will be able to achieve win-win results," he concluded.
In opening the session, David Aikman, Chief Representative Officer for China and Member of the Executive Committee at the World Economic Forum, identified regional competition, economic disparity and technological disruption as key challenges for the future, and stressed cooperation within the theme of Leadership 4.0.
Tang Yijun, Governor of Liaoning Province, praised the World Economic Forum as "an important platform to share ideas and wisdom" in the international community. China "will uphold the flag of our opening up even higher," he said. "We will not slack in our efforts."
Solar power charges pandemic recovery for indigenous farmers in Viet Nam
Overcoming adversity has long been the stock in trade of Do Thi Phuong, a 42-year-old mother of two living in a small village in Viet Nam's lush Lao Cai province. As the primary breadwinner in her family of six, Phuong is accustomed to being a rock for her family in hard times. Years ago, landslides wiped out all but four out of 42 household rice fields in the village, yet Phuong managed to provide.
But COVID-19 has tested her resolve like nothing else.
Phuong's village has traditionally been home to indigenous groups that farm the land. Many in the community raise chicken and pigs – each household maintains between 1,000-5,000 chickens, from which they derive their primary income.
Over the last few years, livestock production, particularly poultry, has been one of the fastest-growing sectors in agriculture in Viet Nam. And though it accounts for the country's second-largest share of meat production, 89.6% of poultry production1 is led by smallholder farmers, who are far more vulnerable to climate change, natural disasters and unexpected shocks – like a pandemic.
Viet Nam has recorded just over 1,000 cases of COVID-19, but the economic repercussions of prolonged lockdowns have had a profound impact on rural markets.
Phuong paints a bleak picture: "The village roads that were usually busy with many traders coming to buy chickens, fish and cinnamon products, were empty," she says.
For her family, this meant an income loss of 60-70%.
Before the pandemic, Phuong's household would raise a batch of around 3,000 chickens, and at the time of sale, traders would shell out VND65,000 (about US$2.8) per kilogram. Raising three batches a year would net the family about US$6500.
When the crisis hit, travel restrictions and social distancing rules made it challenging for Phuong to sell her chickens. Chicken prices crashed. Phuong returned home every night with barely VND500,000-60,0000 (US$21-26), just enough to cover feed costs for the birds.
Her family's electricity costs also doubled, with unsold chickens continuing to require food and electricity and the children spending most of their time at home. Their meagre income was stretched to its limits, even after cutting expenses and taking out a loan.
Empowering farmers
The turnaround came via a powerful patron: solar energy. Through UNEP's EmPower project, Phuong is procuring solar-powered chicken incubation and ventilation equipment. The monthly electricity cost for heating, ventilation and lighting for chicken rearing will be almost zero with the solar system. EmPower and its partner CHIASE are helping Phuong to develop her business plan and to select and procure the most suitable equipment. Phuong is also receiving support to access a loan from provincial Vietnam's Women's Union.
It is not only Phuong who has benefitted. The green chicken coops are scalable, bringing in quick cash flows and helping struggling communities bounce back from the economic crisis. EmPower is supporting around 300 women farmers across Viet Nam to harness the benefits of renewable energy and establish new business models for livestock rearing, agro and herbal product processing, and noodles, fish, and fruit drying.
Benefits for indigenous populations
Indigenous women especially are benefitting. While often the primary breadwinners in their households, their voices often remain unheard where policy decisions are being made.
"By giving indigenous women a stake in renewable energy development, EmPower is helping to ensure that their voices are being heard," says Annette Wallgren, Programme Officer for Gender and Climate Change at UNEP's Office for Asia and the Pacific.
"Renewable energy livelihoods and enterprises at the local level will be critical to helping communities bounce back from this pandemic. We must also be aware of the needs and solutions that indigenous women can bring to the renewable energy sector, as custodians of the land and change-makers in their communities."
Some positive progress has been seen on that front. Viet Nam's updated Nationally Determined Contributions (NDCs) to the Paris Agreement included a section on gender equality and prioritizing the mitigation of risks for vulnerable communities.
For Phuong, the new technology is a sign of hope. "I hope that I can use solar energy to save on the cost of chicken production and I hope it will help my family to recover from COVID-19," she says.
'Reset Earth': Animation film & mobile game bring Gen Z into protecting ozone layer
'Reset Earth' is an innovative educational platform for adolescents about the fundamental role of the ozone layer in protecting the planet. The platform launches on World Education Day (January 24th) with an original animation film that explores options for collective positive action. The film's plot continues in a challenging mobile game for Android and IOS (February 10th). The platform is initiated by United Nations Ozone Secretariat to sustain the protection of the ozone layer through the sensitization and engagement of Gen Z.
Ozone-depleting substances (ODSs) like CFCs, HFCs, HCFCs have been widely used throughout the 20th century, mostly for refrigeration, in air conditioners and aerosol sprays. ODSs threaten the earth's upper atmosphere, drive up temperatures and account for close to 11 per cent of total warming emissions to date. Since the 1980s, the international community has acted to protect the ozone layer by banning or strictly restricting the use and production of such super greenhouse effect gases. Consequently, the Antarctic ozone is expected to close by the 2060s (without action, it might have been 40 per cent larger by now) and other regions will return to 1980s values even earlier.
Meg Seki, Acting Executive Secretary of the Ozone Secretariat, said, "The protection of the ozone layer cannot be considered a done deal. It must be a continuous effort by us and by future generations. If our children learn about the grim consequences of a ruined ozone layer, they will act to keep it only as part of a fantasy game."
Reset Earth begins a year-long education initiative by the Secretariat to raise awareness and inspire action among adolescents and parents about global ozone protection. Immersive, educational and thought-provoking, Reset Earth conveys a positive message around what can be achieved through collective action and cultivates a sense of environmental responsibility and ownership amongst the youth.
The Reset Earth animation film is set in a dystopian post-apocalyptic world in 2084, where the ozone layer has been completely ruined and human life is under threat from an unstoppable virus called "The Grow". It is the story of three teenagers who team up in an epic time-travel adventure to save the planet and what's left of human life. Their mission is to find out what caused the "The Grow". They travel back to critical historical moments in the story of the mysterious 'ozone layer", essential to stopping the virus, and learning as they go about the fundamental role it plays in protecting the health wellbeing of the planet. To save the ozone layer, they must jump back in time to ensure the signing of the Montreal Protocol agreement.
The Reset Earth mobile game is a single player platform game, combining a retro graphics style and hand-drawn artwork and aligned with the film's storyline. Players – whether adolescent gamers or their parents – switch between characters and utilize their unique abilities throughout four levels of the game. Through unlocking puzzles, players learn about environmental history and the science of protecting the planet.
Serving up sustainable food
Along with a vow to return to exercise, upping personal intake of fruit and vegetables tops the list of New Year's resolutions for many. But what if this year's resolution didn't end with the eating – and extended to reducing the amount of healthy, nutritious produce that gets trashed?
That's a commitment that the United Nations Environment Programme (UNEP) is banking on to help achieve the Sustainable Development Agenda.
Global estimates suggest that roughly one-third of food produced for human consumption is lost or wasted every year. Those 1.3 billion tons of fruits, vegetables, grains and roots are lost through spillage or spoilage in the harvest-to-market chain, or to spoilage and discard once products hit retailers and, eventually, consumers.
In a world where malnutrition is a contributing factor to roughly 45% of deaths of children under age five in developing countries, and where consumption of highly processed foods is pushing obesity rates ever higher, remaining accountable to those New Year resolutions isn't just personal – they're critical for humanity.
They are also critical for the survival of the planet. Food production, consumption and waste – and how they impact the environment – will be a key topic of discussion at this year's United Nations Environmental Assembly (UNEA-5), taking place online on 22-23 February 2021.
UNEP and partners are developing the world's most comprehensive data analysis and modelling on food waste, which will be launched at the Assembly. Titled the 'Food Waste Index', the document will be released at UNEA-5. It offers new estimates of food waste at household, retail and food service sectors at country level, and provides a methodology that enables countries to measure and track progress on Sustainable Development Goal 12.3, which aims to halve retail and consumer food waste and reduce food loss by 2030.
Food systems for the future
Agriculture and the pressure to produce cheaper, faster commodities are among the primary drivers of biodiversity loss. Resource-intensive food production that depends heavily on the use of inputs such as fertilizer, pesticides and complex irrigation and energy systems means fewer wild spaces for the other creatures we share nature with, whether it's birds, mammals, insects or microbial organisms. Meanwhile, political and economic structures are pricing farmers off their land.
"The COVID-19 pandemic revealed the obstacles and blockages in our global food system. We have a timely opportunity to build back better and redesign the way we grow, harvest, sell and eat the bounty of nature's production," said Clementine O'Connor, from UNEP's Sustainable Food Systems Programme.
Transforming our food systems will not only help restore biodiversity and habitat but can also strengthen market opportunities for smallholder farmers – many of whom are women on the road to economic self-sufficiency through sustainable production of fruit and vegetables.
A fruitful year?
At UNEA-5, the virtual convening of representatives of UN member states, the private sector, civil society, scientists and other leaders will be an opportunity to share and adopt best practices for transforming food systems. Momentum toward sustainable food production and consumption that is generated by the Assembly will be built upon going forward in 2021, with the historic first-ever UN Food Systems Summit.
The year 2021 has also been marked by the Food and Agriculture Organization of the United Nations (FAO), as the International Year of Fruits and Vegetables 2021 to highlight the role of fruits and vegetables in human nutrition, livelihoods, food security and health.