AD Climate Summit: IRENA Urges for More Climate Ambition through Renewables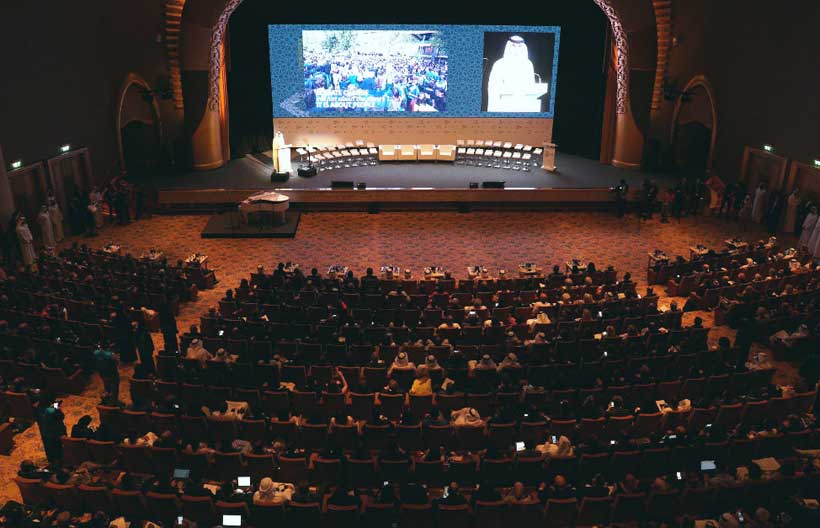 The tools required to meet the decarbonisation goals of the Paris Agreement exist today, and are technically feasible and economically attractive. This central message is being presented by IRENA at the UN's Abu Dhabi Climate Summit taking place on June 30 and July 1 in the UAE capital. IRENA will outline that falling technology costs have made solar, wind and other renewables the competitive backbone of energy decarbonisation and the most effective climate action tool available.
"Renewable energy delivers jobs, delivers on sustainable economic development and will deliver a viable climate solution. It is the competitive backbone of global energy decarbonisation and an essential and ready instrument to achieve the Paris Agreement goals," said Francesco La Camera, IRENA Director-General, who is participating in a series of ministerial-level sessions addressing the energy transition.
To meet climate goals however, deployment needs to happen six times faster than it is today. IRENA estimates that keeping global average temperature rise well below 2 degrees Celsius by 2050, means two-thirds of the world's energy should be renewable.
More ambition needed
A clear opportunity lies in increasing ambition under Nationally Determined Contributions (NDCs), a framework for co-ordinated climate action under the Paris Agreement. Currently NDCs would increase installed renewable power capacity by 3.6% annually to 2030, yet annual renewable energy deployment has actually increased by 8.5% over 2015-2018. NDC targets could already more than double just by reflecting the current pace of renewable energy deployment.
In addition to climate benefits, IRENA analysis suggests that the cumulative payoff by 2050 of increased renewables deployment, in economic terms, would be a 2.5% GDP boost —between USD 65 trillion and USD 160 trillion— and up to 31 million additional renewable energy sector jobs.
Further championing renewable energy's case at the Abu Dhabi meeting, IRENA staff and directors are participating in meetings on climate investment, NDCs, and transitioning away from coal to renewables, among others.
Renewables Can Lead the World's Response to Climate Change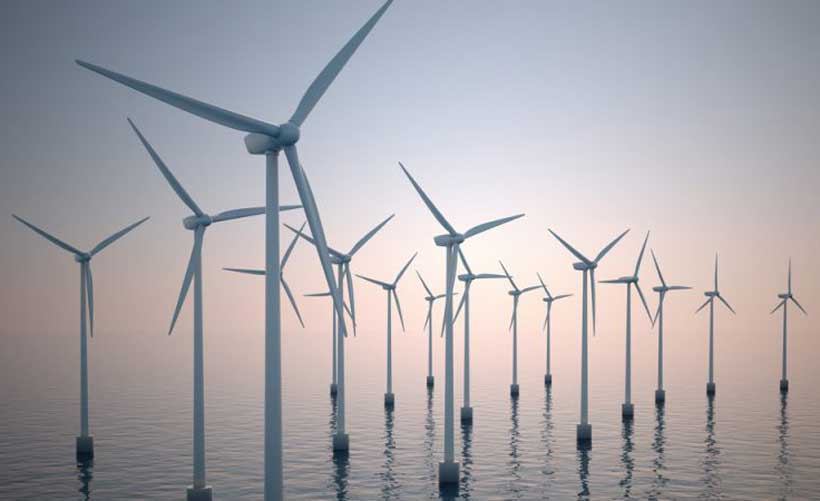 The International Renewable Energy Agency (IRENA) will deliver a clear message to policy makers, civil society leaders and business decision makers in New York during the 74th Session of the UN Assembly and the Climate Action Summit next week. The Agency will reinforce the fact that limiting climate change within the 11-year time frame specified by the Intergovernmental Panel on Climate Change (IPCC) is possible, but global energy investments must pivot away from fossil fuels and into low-carbon technologies such as renewables.

IRENA Director-General Francesco La Camera will participate in a series of high-level discussions from 22 – 24 September, involving heads of state and global decision makers from the worlds of policy, diplomacy and business. Mr. La Camera will engage on issues related to renewable energy investment and finance, the energy and climate resilience needs of small island developing states, progress towards the achievement of the Sustainable Development Goals and the role of youth in climate change.
As a central theme of his participation, the Director-General will put forward the case that renewable energy, coupled with energy efficiency, represents the only plausible and ready instrument to address carbon emissions. This message will anchor a campaign entitled 'It's Possible' emphasizing that renewable energy can lead the world into a new age of sustainable development whilst urgently addressing climate change.

The campaign supports UN Secretary-General António Guterres calls for leaders to come to New York with concrete, realistic plans to enhance their Nationally Determined Contributions by 2020 in line with reducing greenhouse gas emissions by 45 per cent over the next decade, and to net zero emissions by 2050. IRENA believes Nationally Determined Contributions can be significantly more ambitious and play a leading role in accelerating renewable energy development.

IRENA's role in transforming energy systems on small island developing states will feature at the Climate Action Summit during which Mr. La Camera will make an important intervention. IRENA's SIDS Lighthouses initiative 2.0 launched at last year's UN General Assembly aims to enable a deeper transformation of SIDS energy systems by leveraging investment support. The initiative will serve to strengthen climate resilience and contribute to the attainment of the sustainable development goals.
Additionally, the Agency will present the findings of a new climate investment report highlighting the need for global energy investments to overwhelmingly pivot away from fossil fuels towards low-carbon technologies including renewables in the coming decades.
IRENA is expected to sign a number of agreements further strengthening its cooperation with intergovernmental organisations as it looks to move closer to on-the-ground implementation in partnership with member states.
After stalling last year, renewable power capacity additions to hit double-digit growth in 2019
After stalling last year, global capacity additions of renewable power are set to bounce back with double-digit growth in 2019, driven by solar PV's strong performance, according to the International Energy Agency.
The IEA expects renewable capacity additions to grow by almost 12% this year, the fastest pace since 2015, to reach almost 200 GW, mostly thanks to solar PV and wind. Global solar PV additions are expected to increase by over 17%.
Last year was the first time since 2001 that growth in renewable power capacity failed to accelerate year on year, largely due to a Chinese government policy change. This highlights the critical role of governments for the deployment of renewables and the need to avoid sudden policy changes that can result in strong market volatility.
Renewables have a major part to play in curbing global emissions and providing universal access to affordable, secure, sustainable and modern energy. Renewable capacity additions need to grow by more than 300 GW on average each year between 2018 and 2030 to reach the goals of the Paris Agreement, according to the IEA's Sustainable Development Scenario.
"These latest numbers give us many reasons to celebrate: Renewable electricity additions are now growing at their fastest pace in four years after a disappointing 2018," said Dr Fatih Birol, the IEA's Executive Director. "We are witnessing a drastic decline in the cost of solar power together with strong growth in onshore wind. And offshore wind is showing encouraging signs."
"These technologies are the mainstays of the world's efforts to tackle climate change, reduce air pollution and provide energy access to all," Dr Birol said. "The stark difference between this year's trend and last year's demonstrates the critical ability of government policies to change the trajectory we are on."
The cost of solar PV has plunged more than 80% since 2010, making the technology increasingly competitive in many countries. The IEA estimates that global solar PV capacity additions will increase to almost 115 GW this year, despite a slight decline in China, the world's largest market. This is set to be the first year that solar PV additions have surpassed 100 GW and the third year in a row that they account for more than half of global renewable additions.
The softness in the Chinese solar PV market is being offset by faster expansion in the European Union, led by Spain; a new installations boom in Vietnam as developers rush to complete projects before incentive cuts; and faster growth in India and the United States. Japanese solar PV developers are also expediting the commissioning of projects to meet deadlines for higher incentives.
The pace of acceleration in the Chinese solar PV market remains the biggest uncertainty for the IEA's 2019 estimates. China's policy transition from feed-in tariffs to competitive auctions resulted in relatively slow solar PV deployment in the first half of 2019. But installations in the second half of the year are expected to accelerate with the completion of the first projects linked to large-scale auctions and the emergence of projects that rely far less on incentives to compete with other power sources.
The rebound in renewables is also supported by higher onshore wind growth, which is expected to rise 15% to 53 GW, the largest increase since record deployment in 2015. In the United States, project developers have accelerated deployment before the phase-out of federal production tax credits. In China, lower curtailment levels have unlocked additional growth in several provinces this year, enabling faster expansion.
Offshore wind growth is expected to be stable at around 5 GW in 2019, led by the European Union and China.
IRENA and UN agree to jointly combat desertification through renewables
The International Renewable Energy Agency (IRENA) and the Secretariat of the United Nations Convention to Combat Desertification (UNCCD) are joining forces to support climate adaptation and resilience and to implement UN Sustainable Development Goals through renewables.
In a Memorandum of Understanding signed today by IRENA's Director-General Francesco La Camera and UNCCD's Executive Secretary Ibrahim Thiaw, the two organisations have agreed to increase renewable energy capacity building and investment on the ground, get a better understanding of the land and renewable energy nexus and undertake joint outreach activities. The agreement was signed on the sidelines of the Conference of Parties to the United Nations Convention to Combat Desertification (COP14) which currently takes place in New Delhi, India.
"Today, renewable energy is the most effective climate action tool available. But renewables can play an important role in combating desertification and land degradation too", said IRENA's Director-General Francesco La Camera. "By signing today's MoU, we intend to strengthen collaboration with the UN on country and regional support activities that accelerate renewables deployment as a component of a broader strategy to expand access to energy, foster sustainable development, biodiversity and climate resilience."
"Renewable energy is one of the solutions to restore land, as it can help conserve food or develop irrigation systems. There are a lot of areas for cooperation," UNCCD's Executive Secretary Ibrahim Thiaw said, adding that he expects renewable energy to be among the issues that could come up as a request from our Parties, in their efforts to halt and reverse land degradation.
Sustainable energy can stimulate land restoration and conservation efforts and improve the economic sustainability of projects undertaken. For example, renewables can electrify rural health centers, provide solutions in the agri-food sector and alleviate poverty through integrated rural community development projects. In regions like Africa and particularly the Sahel, additional bioenergy production through land restoration activities can generate further benefits by lightening the burden of energy in security while generating employment and income, thereby reducing poverty.