Uncertainty is Certain for China's Growing Economy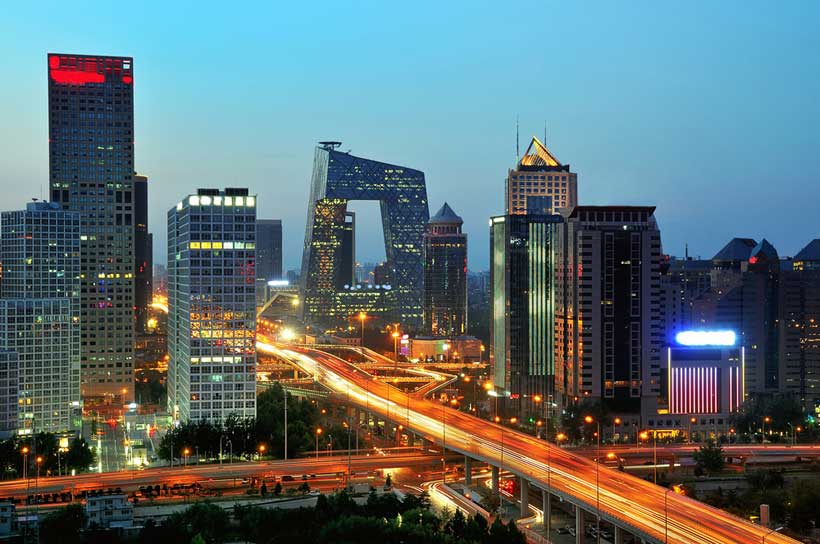 Uncertainty is the enemy of markets, but seems assured for the year ahead when it comes to China's economic outlook.
At a CCTV-2 debate, one of the first sessions of the World Economic Forum's 13th Annual Meeting of the New Champions, panellists differed over projections for China's growth – some sanguine, others cautious – but agreed on the challenges ahead in turbulent times.
"Trade difficulties still exist," said Ning Gaoning, Chairman of the Sinochem Group. "But companies are prepared." He remained bullish on growth prospects: "I'm quite optimistic," he said. "The momentum of China's economic growth is very strong."
Min Zhu, Chairman of China's National Institute of Financial Research, demurred. "In 2019, the risk has gone up, not down," identifying the rising risk of a no-deal Brexit and its effects on financial markets as a major factor, given the likelihood of Boris Johnson becoming the next Prime Minister of the UK.
The trade dispute between the United States and China remains a major spanner in the gears of China's economic machine. Yet, US President Donald Trump's recent decision to allow US technology companies to sell to Huawei is a positive sign, "acknowledging that the technological supply chain cannot be disrupted," stressed Zhu.
Further positive signals at the G20 summit in Osaka, with trade negotiations restarted and signs of consensus, may buoy markets. Yet as Ning highlighted, "Chinese companies are confronted with the challenge of changing their business models."
Participants were reminded that China's economy, the second largest in the world, is still growing apace and bolstering the world economy. "China is contributing more to global growth than any other country," said Jing Ulrich, Vice-Chairman of Global Banking and Asia-Pacific at JPMorgan Chase & Co.
Yet new drivers of that growth will be needed to ensure its continued primacy.
"China is moving to a more balanced growth model, a more consumer-driven growth model," said Joachim von Amsberg, Vice-President of Policy and Strategy at the Asian Infrastructure Investment Bank. He cited investment in infrastructure – not just domestically, but also in the wider region – as another new driver of development.
Consumption and an expanding service sector have mixed prospects: car sales have dropped in China, but the cosmetics market has grown. "I see consumption powering ahead, despite economic uncertainties," said Ulrich. "Chinese are opening up their purse strings; they are spending more and saving less."
"Technology and innovation will become very important drivers of growth," Ulrich added. "5G is not just faster, but will transform the way we live and work." She attributed falling car sales to the changing market as consumers move to car-sharing platforms, with autonomous vehicles as a further expected disruption.
"The combination of a robust economic backdrop, technology innovation and the propensity to consume," Ulrich summarized, "will mean that, in the next five to 10 years, China will continue to be a very strong global economic driver, not just here in Asia."
Ning stressed China's job creation and its R&D sector as crucial elements of growth, and claimed that the nation had "surpassed the middle-income trap." He continued: "China enjoys stability, and our governance mechanism has optimized, so industrialization will continue to improve."
Others were not so optimistic. Kevin Sneader, Global Managing Partner at McKinsey & Company, identified the disruptions of shifting power, demographics, populism and the environment, as well as the Fourth Industrial Revolution, as "real challenges [to] the established way of doing things."
"China is still the biggest market in the world," he emphasized. "The world needs China more than China needs the world." Yet a flat-to-declining working population, changing production chains and technological disruption will shake its economic foundations.
"It's too early to see how this will play out," he said, adding: "The one thing that we can be certain of is that uncertainty will continue."
Climate finance for developing countries reached USD 71 billion in 2017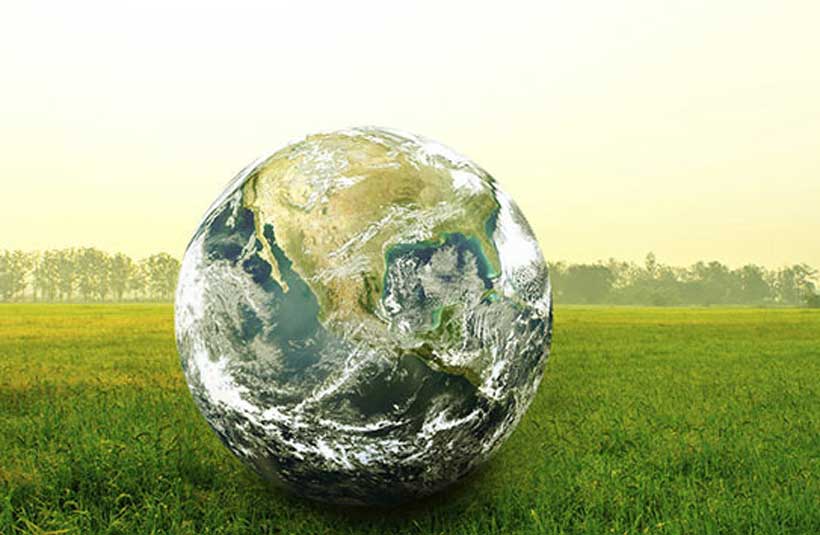 Climate finance provided and mobilised by developed countries for climate action in developing countries reached USD 71.2 billion in 2017, up from USD 58.6 billion in 2016, according to new estimates from the OECD.
While the 2016 and 2017 totals cannot be directly compared with earlier years due to improvements in data and methodology relating to private finance, Climate Finance Provided and Mobilised by Developed Countries in 2013-17 shows the overall trend is upwards.
"The goal to reach USD 100 billion in annual climate finance by 2020 is still attainable, but we must urgently step up our efforts to provide public climate finance and improve its effectiveness in mobilising private finance," said OECD Secretary-General Angel Gurría.
The report gives estimates for mobilised private finance and public flows (estimates on public flows were already published in November 2018). It shows public climate finance is increasing again, after stalling in 2015, and is consistent with projections made by the OECD in 2016. Estimates of private finance in 2016-17 suggest that more needs to be done.
"Our estimates for 2013-2017 show that developed countries are making progress on climate finance and the indications are that this upward trend will continue. Multilateral development banks are reporting a significant rise in their climate finance outflows in 2018, which we will be analysing as soon as their activity-level data is available to us," said Mr Gurría.
The amount of climate finance going to adaptation activities rose to USD 13.3 billion in 2017 from USD 9.1 billion in 2013, meaning adaptation now accounts for 19% of total climate finance, up from 17% in 2013. The share of climate finance going to mitigation activities was 73% in 2017, compared to 76% in 2013, with the rest going to crosscutting activities.
For public climate finance, the ratio of grants to loans was relatively stable over 2013-17. Grants made up over a third of bilateral and about 10% of multilateral finance, while loans represented 60% of bilateral and nearly 90% of multilateral finance. The share of grants in public climate finance in 2016-17 is higher for least-developed countries (36%) and small-island developing states (54%) than for developing countries as a whole (24%).
The private component of climate finance consists of private funding for climate projects mobilised by developed countries' public climate finance instruments. These include investments in companies and special purpose vehicles, loan guarantees, credit lines, loan syndications and co-financing schemes. The public component consists of bilateral climate finance and multilateral climate finance attributable to developed countries. Officially supported climate-related export credits are accounted for as a separate component.
Climate finance will be among the issues discussed at the upcoming UN Climate Summit in New York and in the run-up to the COP25 climate talks in Santiago de Chile.
The US shale revolution has reshaped the energy landscape at home and abroad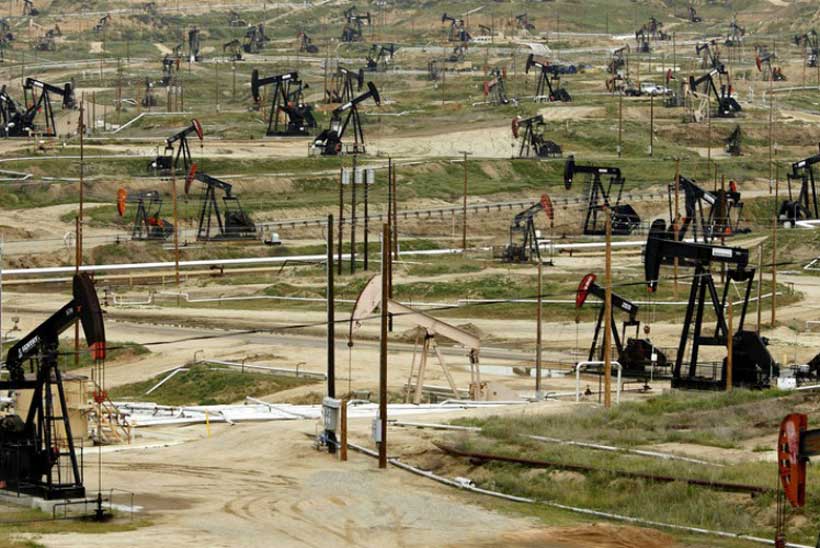 The International Energy Agency released its latest in-depth review of US energy policies on Friday, welcoming US leadership on innovation and highlighting the far-reaching impact of the country's shale revolution.
The shale boom has transformed the United States into the world's top oil and gas producer and a leading exporter for the fuels. As a result, the US approach to energy policy making has shifted from a mind-set of scarcity to one seeking to maximise the benefits of energy abundance, according to the report. US government policy reflects a strategy to boost energy production, benefit from greater energy exports, be a global leader in energy technologies and keep consumer energy bills in check.
A central plank of the strategy is to reduce regulatory hurdles to expanding US energy production and increasing the competitiveness of the US energy industry. While emissions are expected to continue to decline over the coming decade, the IEA report encourages a strengthening of this trend. Nuclear plant retirements, as well as less stringent emissions regulations, risk offsetting gains from the move towards natural gas and renewables for electricity generation.
"Since the last in-depth review five years ago, the United States has reshaped energy markets both domestically and around the world," said Dr Fatih Birol, the IEA's Executive Director, as he presented the report alongside Rick Perry, the US Secretary of Energy, in Washington on Friday. "In this context, the IEA commends the lifting of the US ban on crude oil exports as well as efforts to streamline regulatory approvals for LNG exports, which have helped bolster global energy security by diversifying supply options for importers."
The IEA report notes that future production growth and exports will depend on the complementary buildout of oil and gas pipelines. Though the government has made efforts to streamline federal licensing for energy infrastructure, there remain cases of midstream infrastructure struggling to keep pace with shale production growth. Timely siting of gas pipelines will also help efforts to reduce gas-flaring rates from oil production.
The abundance of low-cost natural gas has resulted in gas-fired generation overtaking coal-fired generation in the power sector. At the same time, falling costs and policy support for renewable power have motivated a surge in wind and solar generation capacity. Consequently, coal and nuclear plants – which have long underpinned US electricity markets – are facing closures. The IEA recommends policy and regulatory responses to ensure a smooth transition in the electricity sector that fully leverages the growth in variable renewables while also ensuring the overall power system remains reliable and resilient.
The IEA report notes the continued priority the United States places on energy security and the protection of its energy infrastructure. It applauds steps taken by the government to update its security frameworks, including by introducing processes to address new trends such as cyberthreats.
Moreover, as the shale revolution tips the United States into becoming a net oil exporter, continued careful consideration is required when examining proposals to modernise and sell down the US Strategic Petroleum Reserve.
"The United States is a cornerstone of global energy security and will play a critical role in any future IEA collective responses," said Dr Birol.
The review also highlights the role of the United States as a global leader in energy innovation.
"Research efforts supported by the Department of Energy and its National Labs will continue to bear fruit for global energy transitions, including in areas of carbon capture, utilisation and storage, advanced nuclear technologies and system integration of renewables," said Dr Birol.
Higher education needs to step up efforts to prepare students for the future
Demand for tertiary education continues to rise, but its further expansion will only be sustainable if it matches the supply of graduates with labour market and social needs and gives them the skills required to navigate the future, according to a new OECD report.
Education at a Glance 2019, which is part of the Organisation's "I am the Future of Work" campaign, finds that 44% of 25-34 year-olds held a tertiary degree in 2018, compared to 35% in 2008, on average across OECD countries. The employment rate of tertiary-educated adults is 9 percentage points higher than for those with upper secondary education and they earn 57% more.
However, some sectors in high demand may struggle to find the skills they need. Less than 15% of new entrants to bachelor's programmes study engineering, manufacturing and construction and less than 5% study information and communication technologies, despite these sectors having among the highest employment rates and earnings. Women are particularly under-represented, making up fewer than one in four entrants, on average, across OECD countries.
"It is more important than ever that young people learn the knowledge and skills needed to navigate our unpredictable and changing world," said OECD Secretary-General Angel Gurría, launching the report in Paris. "We must expand opportunities and build stronger bridges with future skills needs so that every student can find their place in society and achieve their full potential."
Many institutions are evolving to meet changing job market demands by promoting flexible pathways into tertiary education, balancing academic and vocational skills, and working more closely with employers, industry and training organisations. But they must also balance larger enrolments with the need to contain costs, while maintaining the relevance and quality of their courses, says the report.
Between 2005 and 2016, spending on tertiary institutions increased at more than double the rate of student enrolments to about USD 15 600 per student on average across OECD countries. Private sources have been called on to contribute more as countries introduce or raise tuition fees.
This year's edition of Education at a Glance also assesses how youth are moving from education into work, as part of its ongoing analysis of where OECD and partner countries stand on their way to meeting the Sustainable Development Goal for education by 2030. It finds that some countries have made significant progress in reducing the numbers of out-of-school youth in the past decade. Rates fell by 20 percentage points in the Russian Federation, 18 percentage points in Mexico, 16 percentage points in Portugal and 10 percentage points in Australia and New Zealand between 2005 and 2017.
The report finds that, on average across OECD countries, about one in six 15-24 year-olds are enrolled in vocational programmes. The attainment gap among young tertiary-educated adults and those with upper secondary has narrowed. In 2018, the share of young adults with an upper secondary or post-secondary non-tertiary qualification, 41%, is almost equal to the share attaining tertiary education, 44%.
Education at a Glance provides comparable national statistics measuring the state of education worldwide. The report analyses the education systems of the OECD's 36 member countries, as well as of Argentina, Brazil, China, Colombia, Costa Rica, India, Indonesia, the Russian Federation, Saudi Arabia and South Africa.
Other key findings
Educational attainment and outcomes
The proportion of tertiary-educated 25-34 year-olds increased by 9 percentage points, on average, across OECD countries between 2008 and 2018, while the share of adults with less than upper secondary education fell from 19% to 15%. (Indicator A1)
The gender gap in earnings persists across all levels of educational attainment and the gap is wider among tertiary-educated adults. Women earn less than men, even with a tertiary degree in the same broad field of study. (A1)
On average across OECD countries, 14.3% of 18-24 year-olds are neither employed nor in education or training (NEET). In Brazil, Colombia, Costa Rica, Italy, South Africa and Turkey, over 25% of 18-24 year-olds are NEET. (A2)
Access to education
On average across OECD countries, around 70% of 17-18 year-olds are enrolled in upper secondary education and more than 40% of 19-20 year-olds are enrolled in tertiary programmes in almost half of OECD countries. (B1)
In almost all OECD countries, the enrolment rate among 4-5 year-olds in education exceeded 90% in 2017, with about one-third of countries achieving full enrolment for 3‑year‑olds. (B1)
Current estimates indicate that, on average, 86% of people across OECD countries will graduate from upper secondary education in their lifetime, and 81% of people will do so before the age of 25. (B3)
Education spending
Across the OECD, countries spend, on average, USD 10 500 per student on primary to tertiary educational institutions. Average spending is 1.7 times more per student at the tertiary level than other levels. (C1)
Expenditure continues to increase at a higher rate than student enrolments at all levels, particularly tertiary since 2010. Average spending per student at non-tertiary levels increased by 5% between 2010-2016 while the number of students remained unchanged. At the tertiary level, spending increased by 9% while the number of students rose by 3%. (C1)
Total public expenditure in 2016 on primary to tertiary education as a percentage of total government expenditure for all services averaged 11% in OECD countries, ranging from 6.3% in Italy to 17% in Chile. (C4)
In the classroom
Students in OECD countries and economies receive an average of 7 590 hours of compulsory instruction during their primary and lower secondary education, ranging from 5 973 hours in Hungary to almost double that in Australia (11 000 hours) and Denmark (10 960 hours). (D1)
The proportion of the compulsory curriculum devoted to mathematics at the primary level ranges from 12% in Denmark to 27% in Mexico; at the lower secondary level, it ranges from about 11% in Hungary, Ireland and Korea to 16% in Chile, Latvia and the Russian Federation (and 20% in Italy, including natural sciences). (D1)
On average across OECD countries, there are 15 students for every teacher in primary education and 13 students per teacher in lower secondary education. The average school class has 21 students in primary education and 23 students in lower secondary education. (D2)
The teaching workforce is ageing: on average across OECD countries, 36% of primary to secondary teachers were at least 50­ years old in 2017, up 5 percentage points from 2005. Only 10% of teachers are aged under 30. The profession is also still largely dominated by women, who comprise seven out of ten teachers, on average, across OECD­ countries. (D5)