The meeting between Donald J.Trump and Kim Jong-Un in Panmunjom
On Sunday, June 30, 2019, US President Trump and North Korean leader Kim Jong-Un met at Panmunjom's "peace village" for a historic meeting.
The first time for a US President in the People's Democratic Republic of Korea.
The meeting – initially favoured by a US President's Twitter message to Kim Jong-Un at the Osaka G20 Summit- lasted about 50 minutes and has already had its first result: the resumption of a working-level negotiation between the two countries regarding the number one issue, namely denuclearization.
It should be immediately noted that – for the North Korean power elite – "denuclearization" means in any case: a) eliminating the nuclear potential held by the North American Armed Forces in South Korea; b) bilaterally removing the missile systems between the North and the South of the Korean peninsula; c) maintaining an acceptable level of nuclear energy for electricity production.
Finally, it also means ensuring an acceptable level of nuclear technology that can remain in North Korea even after an effective negotiation, if the political winds in the USA, Japan and Taiwan changed direction.
What does the USA want when it talks about North Korea's "denuclearization"?
In essence, it means maintaining a minimum but acceptable standard of military presence in South Korea, with a view to avoiding North Korea's military annexation of South Korea, as well as maintaining a US military bloc of as many as 15 bases in South Korea – hence a level of conventional deterrence that also applies to Japan (and Taiwan) and a first strike force in South Korea, so as to allow the subsequent action of the bases around North Korea. Especially Guam.
The US Armed Forces consist of as many as 35,000 soldiers, while the US military presence in Japan is only slightly higher, reaching 40,000 units.
Moreover, Kim Jong-Un knows very well that China does not absolutely want to border on US military bases – and the same holds true for the Russian Federation, albeit only for the tiny border between Russia and North Korea.
From this viewpoint, Kim Jong-Un is certain about the strong and continuous support for the negotiation with the United States at first from China and secondly from Russia.
Hence, neither China nor Russia wants a too powerful People's Democratic Republic of Korea, capable of carrying out operations – including military ones – on the peninsula and of filling South Korea with American soldiers.
History repeats itself: after the secret negotiations with Secretary of State Kissinger in 1971 to open a relationship with the USA, China immediately reassured the North Korean leaders that its aid would not be lacking and that the détente between China and the USA would also favour North Korea in its future relations with the United States.
Certainly, a part of the US power elite has often cherished the idea of a purely military and definitive solution for North Korea.
Here the joke by the Italian Communist leader, Palmiro Togliatti comes to mind, when – after the riots following activist Pallante's failed attack on him – he told his Party's representative in Lombardy, Giancarlo Pajetta, who had "occupied" the Prefecture of Milan: "Well, now what are you going to do with it?"
Hence what would the USA do with an impossible clash and with a probable nuclear escalation on Russia's and China's borders? How would Russia and China react to the loss of a friendly state and how would the other Asian States react to the breaking out of a war in Korea to "bring democracy"? Pure madness – and Kim Jong-Un knows it all too well.
Some US circles are less aware of it.
Also some US brokers and mediators with North Korea, such as my unforgettable friend, Bob Gallucci, knew it very well.
Certainly, the tension that had mounted between China and North Korea, immediately after Kim Jong-Un's rise to power, was North Korea's only real strategic mistake, which its Leader quickly corrected, by even turning it into a preferential relationship.
The North Korean Leader reached two other successes in the negotiations with the USA: the tested and substantial uselessness of international sanctions, which did not change the North Korean power at all, and the small economic boom that accompanied the early years of his power – an expansion that must absolutely be preserved.
Kim Jong-Un, however, also knows very well that the regime survival is linked to stable, robust and long-term economic growth.
Clearly there is a real "Chinese faction" within the North Korean power elite, that sometimes fights against the one closely linked to Kim Il-Sung' system. Nevertheless, Kim Jong-Un – who is a careful and skillful politician, capable of calculating the right strategic equation- has also realized that it is not at all useful to alienate China. Quite the reverse.
It should be recalled that the sanctions against North Korea were imposed by the UN Security Council with China's and the Russian Federation's favourable votes.
Considering that all the UN Security Council's members voted in favour of those sanctions, albeit for very different reasons, they can be lifted only if everyone agrees to do so.
Hence the sanctions – at least by the United States – could be lifted only if North Korea permanently and, above all, completely relinquishes its nuclear weapons and its ICBM carriers and medium-range launchers, which would quickly silence Guam, Japan, Taiwan and obviously South Korea.
Certainly, the IAEA has so far proved to be effective in monitoring situations very similar to those in which North Korea currently finds itself.
However, can the Vienna-based UN agency replace a strategic choice? Obviously not.
Hence we are back to the formula that characterized Bob Gallucci's negotiation with the North Korean regime, which began in 1993: the dismantling of the Yongbion reactor, the only source – as far as we know – of North Korean plutonium, in exchange for the US and IAEA acceptance of two civilian light-water reactors for the sole production of electricity.
The Agreed Framework put in place by Bob Gallucci lasted about nine years, also despite all the piques and rebounds of the Republican Party-dominated US Senate on the transfer of fissile material, technology, etc.
On the other hand, North Korea's nuclear issue reflects an even more profound political and strategic issue.
When the USSR – which was North Korea's greatest supporter in the 1970s and 1980s, followed by China – collapsed, the advice that China gave to North Korea was to start the "Four Modernizations" also there, with a view to avoiding ending up just like the Soviet Union.
Nevertheless, the question put by the North Korean power elite was simple and rational: what would happen to us and to the regime if we opened the door to economic reforms and then inevitably to the policies adopted by China?
Hence, North Korea's political use of nuclear power that also envisages – under certain conditions – the dismantling of nuclear weapons, in exchange for the lifting of sanctions and for aid flows from the West, also with a view to reducing China's "invisible hand" in North Korea.
The United States would like a Complete, Verifiable, Irreversible Dismantlement (CVID) in keeping with the provisions of UN Resolution No. 2270 of 2016. Conversely, for North Korea the dismantling of nuclear weapons also entails the removal of 28,500 out of the 35,000 US military stationed in South Korea.
A possible solution – albeit far from easy – is the mere freezing of the North Korean nuclear program. Kim Jong-Un has often hinted at the fact that North Korea itself could give up its nuclear and missile research activities. The Punggye-ri nuclear test site has already been closed by the North Korean government unilaterally.
This solution of freezing the North Korean nuclear program would also be a rational solution. North Korea would not be forced to dismantle its weapon systems first, thus exposing itself to evident risks of military and political destabilization. The United States would be certain that the North Korean potential remains stable and that it is a system it can already oppose. Finally, the economically important possibility of resuming a robust "Sunshine Policy" would open up for South Korea.
Japan – which is anyway rearming – would see an opportunity to reopen the long-standing issue of North Korea's abduction of its citizens. China does not want a change in the balance of power on the Korean peninsula, but it would open a market of one hundred million new consumers for its products. Finally, Russia could support a "new North Korean deal" with economic aid and political support, thus avoiding North Korea putting all its eggs in one basket, namely China.
Moreover, also North Korea's military nuclear capacity – sold to many customers at a "strong" currency – is a far from negligible source of income for the North Korean regime.
Hence ensuring to North Korea the lost revenues from the sale of nuclear and missile technologies, but also setting a rational time schedule for the phasing out of North Korean nuclear facilities.
This should add to the actual and effective lifting of sanctions against North Korea, which are so severe that they would destroy also a rich and diversified Western-style economy.
Moreover, North Korea could initially suspend only the ICBM tests, while maintaining – albeit for a short period of time – the exercises with short and medium-range missiles designed to hit Japan.
Thus, a void of power could be avoided in the region, which may be tempting for many people, especially in South-East Asia.
However, the nuclear component of the North Korean submarines – which could be excluded from the framework of negotiations – should be studied.
We could then ask North Korea to adhere again to the Comprehensive Nuclear-Test-Ban Treaty (CTBT).
Furthermore, the structural weakening of the North Korean military system should be accompanied by a Treaty – signed by the USA and its allies in the Pacific region – which guarantees to North Korea that the United States or other countries will in no way take advantage of North Korea's new weakness.
Moreover, in exchange for denuclearization, the USA could turn the 1953 armistice into a real peace Treaty, with mutual diplomatic recognition and the opening of normal commercial and financial channels.
The USA, however, needs not to be alone in the long negotiations with North Korea.
If the European Union mattered in foreign policy – not only for the usual trite talk about budgets – this would be a good opportunity for it to come to the fore.
However, this will not happen.
Certainly, the ideal would be a tripartite agreement between the USA, China and the Russian Federation.
It would allow to slacken the regional tension, as well as to favour the trade-off between economy and military policies in North Korea, and enable Russia and China to make its interests clear to North Korea.
Furthermore, we could think of a Bank for Korea's Transformation, which would favour the modernization of North Korea's industry and allow to ensure widespread wellbeing, which is Kim Jong-Un's only guarantee to stay in power for a very long period of time.
Do not panic, we are Chinese: China's response to the pandemic
In Europe, in the United States and in South America, the feared second wave of Covid-19 epidemic is spreading. It is generating not only panic among the public and the institutions, but it is beginning to put health systems and economies under stress. They were starting to recover with difficulty after the impact of the first wave of the epidemic which, between the winter and spring of this year, made the pace of industrial and manufacturing production and productivity rates in the trade, tourism and catering sectors plummet globally, with figures suggesting a decidedly dark future.
In Italy, faced with the increase in infections which, however, does not mean an increase in the number of sick people, the Government has decided to delegate to the Regions' Governors the power to implement measures to limit individual and collective freedom in the name of a "state of emergency" which has been going on since last March and seems bound to accompany us also in the coming months. For the first time since the end of the Second World War, an ominous and worrying word, "curfew", has reappeared in official communiqués and news reports.
Over the next few days, in the Campania and Lombardy Regions, it will be forbidden to circulate in the streets from 11pm to 5am, while the purchase of alcohol and the opening hours of shopping centres, bars and restaurants will be restricted. Just to complete an increasingly tragic scenario, on October 20 last, the Italian Health Minister, Roberto Speranza, urged Italians to "stay at home as much as possible" with a voluntary lockdown that seems to be a prelude to the adoption of measures that could bring us back to the situation of last spring with incalculable social and economic damage.
Curfews, lockdowns, targeted or generalised closures are now common practice also in France, Great Britain, Ireland and Spain which, like Italy, have suffered the devastating economic impact of the first wave and could be brought to their knees by the new pandemic emergency.
At this juncture we have to ask ourselves a question: what happened and what is happening in the country where it all began? How are things going in China that in our media, obsessively focused on domestic troubles, is mentioned only superficially and in passing?
"China is Near" was the title of a 1967 movie directed by Marco Bellocchio, that evoked the unstoppable expansion of the Maoist thinking. Today we must say that "China is far away", encapsulated in the stereotypes developed by Western culture, which prevent us from seriously analysing its political, economic and social evolution and, above all, from drawing lessons from the political and health model that has enabled China to come out of the Covid-19 emergency with its head held high.
On September 22 last, in a blunt speech – as usual -at the United Nations General Assembly, President Trump accused China of being responsible "for spreading this plague throughout the world" and – to further underline the concept -he dismissed the coronavirus as a "Chinese virus". In the same forum, Chinese President Xi Jinping soberly urged all countries affected by the epidemic to follow his country's example and "to abide by the indications of science without attempting to politicise the problem".
Figures clearly demonstrate that the Chinese model is important and worthy of attention. In China, where it all began in December 2019, out of a population of about 1.4 billion inhabitants, the Covid-19 epidemic has so far caused 4,739 deaths out of 90,604 sick people. In the United States, over the same period, out of a population that is about one fifth of China's, 7,382,194 cases of infection were recorded that led to the death of 209,382 people (data provided by the English medical journal, The Lancet, October 8, 2020).
Great Britain, with a population twenty times smaller than the Chinese population, had to deal with five times more infections than China and ten times more deaths.
These are the figures of October 20 last, referring to the whole of China: 19 cases of illness, all imported from abroad. 24 asymptomatic infections and 403 cases testing positive kept under observation. All, except one, imported from abroad(!). Figures which, as you can see, are globally lower than those recorded since the beginning of the emergency in one single Italian region!
Faced with these figures, it seems difficult to shirk a simple, dual question: how could China fight the epidemic and keep it under control? Hence why do we not follow its example by drawing on its experience?
China was accused of responding late to the first outbreak of the epidemic in December 2019 and notifying late the World Health Organization (WHO) of a new outbreak. Both accusations are completely false.
After the outbreak of the new virus in late December, Chinese scientists isolated and identified the genome sequence of Covid-19 on January 10, 2020 and a few days later, after alerting the WHO, the authorities started to take countermeasures.
China was ready for the emergency: since the SARS epidemic – a virus similar to Covid-19 – had caused just over 700 deaths in 2002, but very serious damage to the economy due to the stop of flights, tourism and exports, the government had given orders to prepare accurate contingency plans to be activated promptly in case of new epidemics. Those plans, which were not prepared and put in a drawer but updated and carefully tested, were activated immediately after the first alarm.
With its 12 million inhabitants, Wuhan – the epicentre of the first infections – was immediately imposed a total lockdown, while in the rest of the huge country the population was urged (without curfews or states of emergency) to follow the most elementary and effective prevention and self-protection measures: social distancing, use of masks and frequent hand washing. It has been said in the West that China has reacted so effectively because it is ruled by an authoritarian regime. Indeed, Confucius has counted much more than Mao for the Chinese. The Confucian social philosophy that not even 71 years of Communist rule have managed to wipe out, with its basic rules of respect for the natural hierarchical order, makes the Chinese a naturally well-behaved, orderly and obedient people. Suffice it to recall that since the beginning of the new pandemic emergency the protests in Hong Kong have decreased until disappearing, while in Europe we are witnessing massive demonstrations with diehard "no-mask" people.
It is, however, the quick response of the Chinese political and health authorities that is at the basis of the undeniable success in fighting the epidemic, at first, and later containing it.
As stated above, Wuhan was immediately isolated and subjected to total lockdown for 76 days, while targeted closures were imposed in the Hubei Province. Throughout the country, 14,000 health checkpoints were set up at the main public transport hubs and, within two weeks since the "official" outbreak of the pandemic, in the city of Wuhan alone 9 million inhabitants were tested.
As one of the main producers and exporters of health equipment, China was not caught unprepared in terms of hospital supplies and individual protection devices: in short, no mask crisis.
While in the United States and Europe, despite the lockdown, people did not seem to be inclined to wear masks (President Trump wore a mask in public only last September), the Chinese immediately followed the authorities' guidelines with a great sense of discipline. All the municipal security cameras were "converted" to control citizens' use of masks, while drones equipped with loudspeakers were flown over all areas of the huge country to check the inhabitants' compliance with the rules. The Xinhua State agency released the footage taken by a drone in Inner Mongolia, showing an astonished Mongolian lady rebuked by the drone saying" Hey Auntie, you cannot go around without a mask. Put it on right away and when you go back home remember to wash your hands". Probably media embroidered the episode a bit, but certainly in China they did not witness the summertime movida that took place in Rome, Naples or Milan, which is at the basis of the many troubles with which we are currently confronted.
On February 5, 2020 the first Fancang hospital was opened in Wuhan, a prefabricated structure dedicated to the treatment of non-severely ill people, while traditional hospitals were reserved for the treatment of severely ill people. The use of Fancang hospitals (dozens of them were built) made it possible to limit the staying at home of people with mild symptoms, but anyway sources of contagion, within their families – the opposite of what is happening in Italy where the people with mild symptoms are advised to stay at home -and prevent the quick spreading of the virus starting from families. The Fancang hospital network made 13,000 beds available and was dismantled as from May 10, 2020 when the first wave of the epidemic ended in China and was not followed by a second wave. To avert this danger, the Chinese authorities have relaxed "internal" checks and made the control measures for those coming from abroad very strict. At a time when in Spain and Italy the checks for incoming travellers are practically derisory, in China all those who enter the country, for whatever reason, are subject to tests and strictly controlled quarantine.
In essence, China has first fought and later controlled the spreading of the Covid-19 epidemic, with drastic but rational measures and above all understood and accepted by a population educated by Confucius to respect hierarchies and discipline. China can currently be an example for the rest of the world and it is there to testify that with strict, but intelligent measures even the most dangerous situations can be tackled successfully.
It is an example that should be studied and followed without the typical arrogance of the "white man", also considering an important fact: while the economy of Italy and of its European partners is hardly growing, China's GDP growth rate is 4.9% higher than last year.
There is much to learn from China both in terms of managing a health emergency and in terms of protecting the economic system.
Suga Faces A Tough Road Ahead Without Enough Political Juice
Authors: Alexandre Uehara and Moises de Souza
The quantity and dimensionality of problems inherited by a sober and discrete Yoshihide Suga as the first new Japanese Prime Minister in almost a decade will demand that "Uncle Reiwa," as the statesman is known, employ the skills that he has so amply demonstrated in the past: the ability to negotiate and find elegant solutions to complex questions. Suga's competence as a negotiator was recognized as an important factor behind the success of the Trans-Pacific Partnership (TPP), which entered into force on December 30, 2018. This agreement—considered doomed to failure after US President Donald Trump signed an executive order withdrawing the United States from the TPP in January 2017—succeeded largely thanks to the vital leadership and tenacity of Japan, with Suga playing a key role behind the scenes. Suga also took the lead during the EU and Japan's Economic Partnership Agreement signed in 2019, considered by many as another example of outstanding negotiating performance. With such a resumé, these skills and experience proved critical in Suga's victory in the Liberal Democratic Party (LDP) leadership race, enabling him to garner support from a wide array of sources, ranging from LDP Secretary-General Toshihiro Nikai to various factions within the Komeito, a partner in the coalition government.
The question now is whether his past performance can be replicated as Suga targets the current challenges that so recently have fallen into his lap. He is taking the helm at a delicate moment for Japan, with uncertainties that will force him to show, domestically and abroad, what kind of leadership Japan will enjoy after a larger-than-life figure like Abe Shinzo steps down. And these challenges are coming from all quarters: the economy, public health, and regional security, just to name a few. Each of them has the potential to shape the future of the nation and the reputation of its prime minister, and certainly Yoshihide Suga is no exception. On top of that, legacy problems remain. On the one hand, the implicit promise of continuity with Shinzo Abe's policies played a crucial role in winning the LDP the elections: on the other, this very factor is an element of concern, since opinion polls were already detecting signs of decline in the popularity of Abe's cabinet. If Suga has any political ambition left, he cannot afford to make any mistakes in the short- and medium-term.
On the domestic front, there are two important and interrelated problems: The COVID-19 pandemic and the upcoming Tokyo Olympic Games. These coterminous phenomena essentially represent a contradiction between uncertainty and reality. While few in Japan are clear about whether the current pandemic will turn into an ongoing ebb-and-flow in terms of virus contagion rates, the economic impact as a result of the response measures is already real. The profound effects have been translated into a new period of recession this year, an experience with which the Japanese a real ready very familiar, given their recent past. To make matters worse, the medicine intended to heal the wounds of economic recession was neutralized by the virus. Operating under the old adage that you have to spend money to make money, Tokyo expended over US$5 billion, with plans to spend US$2 billion more in 2020,to prepare the city to host the Olympic Games. Prospects showed that these investments would pay off. According to a report published in June 2020, it was projected that the Olympics would impact the Tokyo economy alone to the tune of almost US$190 billion, with a spill over effect on the overall Japanese economy of nearly US$300 billion and a potential impact of 0.2% of its GDP. Based on the same prospects, Japan signed an accord in 2013 with the International Olympic Committee (IOC), assuming total responsibility to bear all the costs alone in the (at that time improbable)event that the games would have to be postponed. Well, in what one might call the Forest Gump Effect, to wit: "life is like a box of chocolates: you never know what you're gonna get," the games were indeed postponed. Investors, according to reporting by Bridgestone, reported losses of around US$3 billion so far as a result of the postponement. It also affected the IOC, which registered losses of more than US$800 million. For Japan's economy, Goldman Sachs is calculating losses of about US$5.1 billion in terms of domestic consumption alone. Suga will have to find a solution for this imbroglio, which even Abe could not or did not have time to figure out.
In the international arena, Suga—like all Japanese Prime Ministers before him—will have to walk a tightrope, executing a delicate balancing act between Beijing and Washington. So far, his biggest challenge is to find his place amid the rising tensions between Japan's two most important trading partners. On paper, the logic is simple: Tokyo has developed initiatives to strengthen its alliance with Washington concerning security, without hurting its bilateral trade with Beijing. In recent decades, the latter has become increasingly economically important to Japan. In practice, this is not an easy job for two reasons: First, the erratic temperament of Donald Trump and the tendency of his administration to play hardball even when negotiating with partners. The trade deal negotiated in 2019 stands as a case in point: Essentially, Japan walked away from the negotiating table with a commitment to give the United States access to its agricultural market in exchange for a vague promise that the Trump administration would not consider Japanese auto imports a "national security threat." On top of that, Trump made it clear that he still wants Japan to pay for the American military bases on Japanese soil.
The second reason comes from Japan's powerful neighbour, with an increasingly assertive China under Xi Jinping. In November 2019, after China proudly displayed its new ballistic and hypersonic cruise missile system, Taro Kono (then foreign minister and now the minister for administrative reform and regulatory reform) publicly demanded that Beijing make its military budget and strategic goals transparent, to avoid raising the level of alarm and anxiety in the region. In addition, a few weeks after taking the center seat, Suga had to deal with the presence of two Chinese ships in the disputed waters of the East China Sea—a practice that has been taking place more and more frequently since Xi became chairman of the Chinese Communist Party in 2012. It is exactly these episodes of Chinese assertiveness that motivated Yoshihide Suga to choose Vietnam and Indonesia as the destinations for his first official diplomatic trip as prime minister. As much as Abe did, Suga intends to strengthen security ties with both Southeast Asian nations. This, tempered with a degree of restraint in the use of strong anti-Chinese rhetoric, is intended as a clear signal to Beijing: the rules of the game haven't changed, with or without the presence of Abe Shinzo.
Using the same logic, Suga did not alter the basis of Japan-Taiwan relations that developed so fruitfully on Abe's watch. In fact, besides working for close relations with Taipei, Abe also developed a friendship with Taiwan's current President Tsai Ing-wen. Suga's decision to appoint Abe's brother, Nobuo Kishi, as defense minister was a clear signal to China that, with regards to Taiwan, it will be business as usual in Tokyo despite the transfer of power. It a secret to no one in Japan (or in China, for that matter) that Kishi enjoys close ties with Taiwan, a place he has visited several times over the years, including meetings with President Tsai, as representative of the ruling Liberal Democratic Party (LDP). The last visit took place on the occasion of the funeral of former Taiwanese President Lee Teng-hui in August 2020. Such proximity makes Kishi the most trustworthy channel of communication between conservative Japanese leaders and Tsai, as well as with the Taiwanese elite itself. In response to Nobuo Kishi's appointment, the Chinese Ministry of Foreign Affairs spokesman Wang Wenbin said in a statement that the new minister of defense of Japan must "abide by the one-China principle and refrain from any form of official exchanges with the Taiwan region."
Few specialists in Japan believe that Yoshihide Suga will have as long a mandate as his predecessor Abe Shinzo. Despite being technically qualified, Suga still lacks enough political juice to retain the position of prime minister beyond the general elections that must take place in one year's time. The tide may eventually turn in favour of Suga-san, depending on how well he and his new cabinet manage the daunting challenges that they inherited from the previous administration. More than mere negotiation skills are needed, however, and there is no doubt that Suga will have to make some tough decisions that will come to define, in a large measure, his political future post-2021.
Nepal-China Boundary Treaty: An example of peaceful Himalayan frontiers
Chairman Mao: How is everything with Your Excellency? Have all the problems been solved?
King Mahendra: Everything is settled.
Chairman Mao: Fair and reasonable?
King Mahendra: Yes. We all agree.
Chairman Mao: It is good that we agree. There is goodwill on both sides. We hope that will get along well, and you hope we shall get along well too. We do not want to harm you, nor do you want to harm us.
King Mahendra: We fully understand.
Chairman Mao: We are equals; we cannot say one country is superior or inferior to the other.
King Mahendra: We very much appreciate the way of speaking.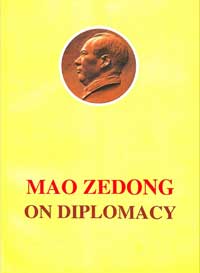 This was a snippet of the candid conversation between founding father of People's Republic of China Mao Zedong and Nepal's the then king Mahendra on the historic Nepal-China Border Treaty day of 5 October 1961. A book titled 'MAO ZEDUNG ON DIPLOMACY' has detailed this conversation. The conversation is mentioned under the topic of "Talk with Nepal's king Mahendra Bir Bikram Shah Deva and the queen' (page 366 and 367) in the book.
This famous diplomatic book of Mao was compiled by The Ministry of Foreign Affairs of the People's Republic of China and the Party Literature Research Center under the Central Committee of the Communist Party of China and was published by Foreign Languages Press Beijing on 1998.
This conversation, from the verbatim records, speaks volumes about the level of trust and the height of friendship between two neighbors Nepal and China.
Nepal-China boundary: An example of speedy settlement
Nepal and China boundary settlement has reached 59 years of its signing ceremony at Beijing. It is an extraordinary example of speedy settlement. Nepal and China formally established diplomatic relationship on 1 August 1955.
Few years later on 21 March 1960, Nepal and China signed Boundary Agreement. Nepal's first democratically elected Prime Minister Bishweshwar Prashad Koirala signed it during the official China visit. The friendly diplomatic dialogue of Koirala and Mao is also included in the book "MAO ZEDUNG ON DIPLOMACY' under the topic of "The Sino-Nepal Border Must be Peaceful and Friendly Forever."
On 5 October 1961, Nepal and China signed Boundary Treaty at Beijing during the state visit of the then king Mahendra. The 1414-kilometer-long border treaty protocol was finally inscribed on 20 January 1963.
The adjustment was made on equal footing by land-swapping with Nepal gaining more land than it gave. According to a working paper presented at "International Cross-Border Conference on Border Regions in Transition (BRIT)-XII Fukuoka (Japan)-Busan (South Korea) 13-16 November 2012" by Nepal's former Director General of Survey Department and the author of the book titled 'Boundary of Nepal', China had given 302.75 square kilometer more land to Nepal.
The paper says, "the adjustment was made on the basis of 'give' and 'take' and the inclusion of some pasture land within Nepalese territory. With this principle, Nepal had given 1,836.25 square kilometer of land to China and Nepal had taken 2,139.00 square kilometer, as it has been added 302.75 square kilometer of Chinese territory into Nepal."
Nepal-China border settlement is an excellent example of speedy border settlement compared to Nepal's southern neighbor India. Since the formal diplomatic engagement of 1955, it just took around eight years to ink full-fledged technical border adjustment between Nepal and China.
Tragically, Nepal and India are at odds over the border demarked by 204-year-old Treaty of Sugauli. The recent issue of Lipulekh, Kalapani and Limpiyadhura and new political map of Nepal unanimously approved by lower and upper houses of the federal parliament point to the long-pending friendly border settlements between Nepal and India.
Media myths on China's encroachment of Nepal's territory
Nepal and India has not resolved much of their border tensions since long. Lately, there are some media reports, mainly from India, about so-called Chinese 'encroachment' of Nepal's territory. There was report about missed pillar number 11. However, it came out to be untrue with the finding of the pillar. After field inspection and technical studies, Chief District Officer of Humla district, Chiranjibi Giri, made it clear that the rumored border encroachment from China was not the fact.
Similar incident was reported few weeks ago when Nepal's leading daily Kantipur claimed China's encroachment of Nepal's territory citing unverified Ministry of Agriculture, the ministry that has nothing to do with border issues. However, after formal clarification from Nepal Government, the report was found to be false and the biggest daily of the nation apologized.
There is a section in Nepal that desperately wants to draw parallel between factual Nepal-India border tensions with fictitious Nepal-China border rows. However, so far, this mission has proven wrong at times.
Nepal does not have any serious border tension with China. The only concern Nepal has it about China-India agreement to 'boost border trade at Quiangla/Lipu-Lekh Pass' as said in the 28th point of the joint communiqué issued by visiting Indian Prime Minister Narendra Modi and his Chinese counterpart Li Keqiang on 15 May 2015.
Nepal has diplomatically protested about this agreement by two countries as Lipulekh falls in Nepali territory not only based on the Treaty of Sugauli of 1816 but also the Nepal-China Boundary Treaty of 5 October 1961. Given China's generosity and friendliness towards Nepal, it is not a big issue to address. Nepalese citizens are optimistic on China's support on Nepal's sovereignty over Lipulekh.