How countries are using better data to increase trade
Rich countries may be retreating from trade liberalization, but developing countries are doing the opposite. Increasingly, they are using trade deals to increase growth, create jobs and integrate into global value chains.
Behind the trend is a better understanding of the role of trade as a driver of development—the result of a revolution in evidence on trade's benefits, particularly through better trade data.
Trade data is voluminous and complex. Current trade databases cover over 5,000 products representing over 1 billion rows of data. Meanwhile the number of trade agreements has quintupled over the past 30 years.
Countries need up-to-date information on global trade to evaluate the potential impact of changing their trade policies, adhering to new trade agreements, and engaging in public debates on the trade-offs involved in trade. However, interpreting this volume of data requires large computing capacity and expert analysis.
Many developing countries do not have the tools necessary to make informed policy decisions aimed at improving their integration in the global economy. In the past, developing countries have expressed concern during trade negotiations with richer trading partners that they didn't have the same access to trade-related information that developed countries had. Free and open source data has changed the equation.
Take, for example, the Deep Trade Agreements (DTA) database, which the World Bank Group first released in 2016. The database allows countries to see where it might be possible to deepen trading relationships depending on the levels of liberalization in specific sectors.
"Negotiating trade agreements today requires a deep understanding of not just goods and services trade, but also competition policy, government procurement rules, and intellectual property rights," says Nadia Rocha, an economist in the World Bank Group's Macroeconomics, Trade & Investment Global Practice. "Giving developing countries the tools to compare themselves against other countries helps them negotiate better and opens the door to trading partnerships that they might not have realized with less information."
Countries can use the DTA database to benchmark themselves against similar countries and to generate a roadmap toward greater global value chain integration. For example, Brazil and Argentina used DTA data during discussions on renegotiating and deepening Mercosur – the regional trading bloc comprised of five South American countries as they worked to further integrate into global value chains.
"Good, inclusive trade policies require a strong evidence base to analyze how trade affects the poor. Providing our clients with the best available evidence is one of our top priorities," says Ian Gillson, Lead Economist who manages the Umbrella Facility for Trade trust fund. "With support from our development partners, we've been able to expand and develop more than ten trade databases that are being used by policymakers and researchers alike."
Higher-quality and more timely data on trade gives policymakers a better understanding of even small changes in trade trends, allowing countries to better use their comparative advantage to access new markets. The World Bank Group's Umbrella Facility for Trade has been instrumental in funding the studies, technical assistance, and data collection efforts that developing countries need.
Better trade data is especially important in the era of global value chains (GVCs), where production occurs across borders. Countries that are able to plug into GVCs can build auxiliary industries, including services, that can drive economic growth, productivity and job creation.
Vietnam is a prime example. The government has set ambitious trade targets based on improving its position in GVCs. Making use of the World Bank Group's Logistics Performance Index (LPI), Vietnam was able to discover gaps in infrastructure and services that were impeding trade. The government then applied LPI metrics to its national trade strategy as a benchmark measure to improve the country's logistics sector.
"While having access to timely and accurate data on trade it is critical, it is only one part of the story for developing countries," says Gillson. "Policymakers also need evidence that can be used to convince their domestic constituents on the benefits of trade and to adjust policy accordingly."
Say "hello" with the sixth generation of mobile network (6G)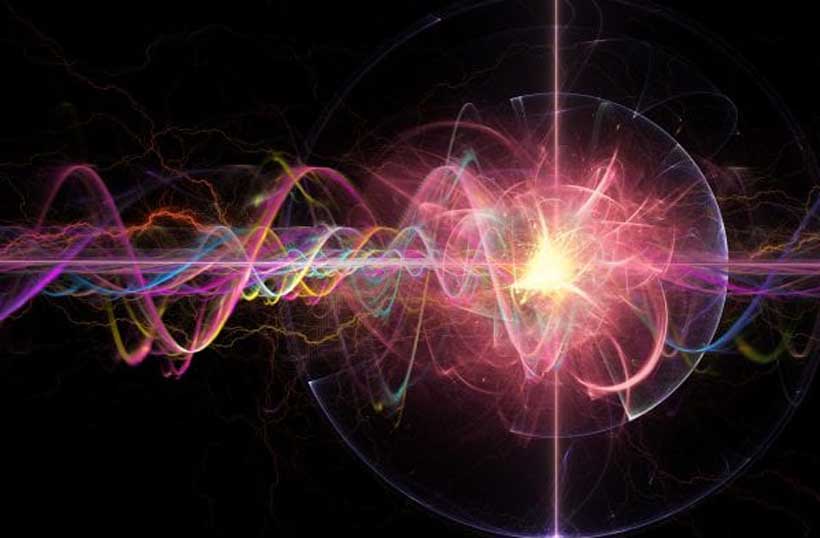 The recent introduction of 5G across the globe has directed the interests of telecom experts to the development of the "6G network." The 6G network is expected to be 100x faster than the max speed of 5G (more than the data rate of 1000 Gbps), has higher reliability, and lower latency compared with 5G. With such an upgrade, it will bring the concept of "Ambient Internet of Everything (AIoE)," providing a better connectivity experience to users.
It could bring science fiction, shown in movies such as "Star Wars and Avengers", to reality, from flying automobiles to edge devices, and from real-time holograms to internet-connected human bodies and brains — the potential is endless.
Apart from boosting speed, 6G will come with a host of innovative features to experience next-generation communication network, thus, improving connectivity in artificial intelligence (AI), internet of things (IoT), machine-to-machine (M2M) communication and so on. It is expected to have a major impact on industries such as Media and Telecom, Automotive, Manufacturing, and Healthcare.
Although there is still a lot of ongoing research around the 6G network connectivity, it is at least a decade away from its commercialization. However, companies are constantly researching on adding features in 6G networks to take the first-mover advantage. Below are some of the key developments by companies in the 6G arena:
Not just organizations but governments across the globe are also racing to gear up for the 6G network. Alliances are formed by the government bodies to move ahead in the 6G race.
Being in the leading position, China launched its satellite last year to test airwaves for potential 6G transmission. The Chinese Ministry of Science and Technology has formed two teams to oversee the research and study of 6G connectivity.
United States Alliance for Telecommunications Industry Solutions (ATIS), including tech leaders such as Google, Apple, Qualcomm, Samsung Electronics, and AT&T, was exclusively formed to manage North America's progress toward 6G. The alliance has the vision to achieve North American 6G wireless leadership.
The US and Japan have collaboratively invested $4.5 billion for the development of 6G. The government bodies from both countries said that they want to strengthen digital technology in ICT and next-generation mobile networks.
The US also formed alliances with the Republic of Korea to work on emerging connectivity technologies such as 5G and 6G. Both President Biden and President Moon have committed to collaborate on developing open, efficient, and transparent 5G and 6G network architectures using Open-RAN technology.
South Korea is planning to launch over 100 mini-satellites and 14 low earth orbit communication satellites in the next decade. It aims to set up a satellite communication network and get ready for 6G in the field of marine traffic and test autonomous ship control systems.
However, political battles and technological rivalries might be intense for 6G commercialization, and it could be certainly between the US and China, as it is happening for 5G deployment.
It would be too early to comment on the market dynamics of the 6G network, but it is expected to be influenced by government bodies, organizations, and academic sectors.
So far, there have been five generations of communication network, with the current industry focus on the fifth generation of mobile network, and by the next decade focus will be on its succeeding network — 6G. It will fulfill the limitation of 5G, especially in the practical application of AI. The 6G network's minimal latency and optimal data rate are expected to transform the Telecommunication sector while boosting the performance and functionality of connected devices.
Disintegrating Big Tech: What Future Holds for the American Technology Giants'?
The United States lawmakers in June 2021 introduced five bills pertaining to Antitrust regulations for the purpose of curbing and curtailing the tremendous power in the hands of few big tech companies. The bills after being enacted will specifically deal with antitrust intricacies surrounding big technology giants across the nation. That means this bill is meant only for selected entities which fulfill the criteria of being a dominant technology enterprise. The entity must have a market capitalization of more than USD 600 Billion and it has to serve at least 50 Million U.S users or 1,00,000 U.S business each month. By terms of market capitalization, only 10 companies in the world come under this categorization namely – Apple (USD 2.3 Trillion), Microsoft (USD 2 Trillion), Saudi Aramco (USD 1.9 Trillion), Amazon (USD 1.7 Trillion), Alphabet (USD 1.5 Trillion), Facebook (USD 0.9 Trillion), Tencent Holdings (USD 0.8 Trillion), Tesla (USD 0.7 Trillion), Alibaba Group (0.7 Trillion), Berkshire Hathaway (USD 0.6 Trillion). The bipartite proposal comes under the motto "A Stronger Online Economy: Opportunity, Innovation, Choice" and was a result of 16-month long investigation conducted by Antitrust sub-committee of House Judiciary Committee under the leadership of Democratic Party Representative for Rhode Island David Cicilline (who also happens to be Antitrust Subcommittee chairman) in collaboration with Republican Ken Buck into some of the biggest tech corporations in the United States such as Amazon, Google, Apple and Facebook. The announcement of the proposed legislation was done by David Cicilline via his official twitter account through which he laid down in short the purpose of this bill. Ken Buck also exhibited his excitement towards the legalization of this bill. Various other legislative members took to twitter to stand up for the bill like representative Joe Neguse expressed his support in favour of the bill. The senator from Minnesota Amy Klobuchar (famous for her antitrust expertise) also tweeted the passing of the bill by the senate. The investigation concluded that these entities are dominant in their respective relevant markets. For instance, Facebook holds the monopoly status in social media applications while Google is a dominant entity in internet search market and Amazon is the biggest e-commerce platform having stronghold in retail online market. The regulators were of the view that these big corporations hold excessive power and act as a gatekeeper in their respective relevant markets thereby manipulating the market as per their whims and wishes. They charge exorbitant prices, eliminate small enterprises, coerce tough contractual obligations, draw out valuable data and use it for monetary gains. This as a result is causing harm, to small competitors, consumers and the overall market & prevailing economic conditions in general. They are also alleged for breaking laws and taking aggressive steps to maintain their monopoly status. As a matter of fact the five bills delve into the various antitrust arenas like big data, mergers and anti-competitive behaviour allegedly exhibited by these companies among others. So, let's get down to each of these bills.
BILLS
1.American Choice and Innovation Online Act – Led by David Cicilline, this act will keep a check on companies which try to manipulate market for their own good or for promoting their own products. Apart from this it will also prevent companies from excluding other products which fall in their line of business, discriminating between similarly placed business users, restricting business users' access to services and violating any of the provisions stipulated in this act. In case of non-compliance of the provisions of this act, the penalty is stipulated at a fine of upto 15% of the company's United States revenue for the previous calendar year or 30% of the company's United States revenue for any line of business affected by the unlawful conduct.
2.Platform Competition and Opportunity Act – Led by Representative Hakeem Jeffries of New York, this act will stop big dominant entities from merging with smaller competitors or acquiring them. Basically the provisions mentioned therein will proscribe collaboration or alliance of such entities which compete with each other, fall in the same relevant market and the merger/acquisition of which will create a risk of forming a dominant entity in that relevant market. This act will make it tougher for entities to snap up their competitors for the ultimate purpose of killing the competition.
3.Ending Platform Monopolies Act – Led by Representative Pramila Jayapal of Washington DC, this can be construed as the most important bill among all the 5 bills. This act will prohibit the company from unfairly favoring its own product over competitors on its platform. For instance, Google gives its own services greatest priority at the top of a search results page — the reason Google Maps and reviews appear first on searches for local businesses and YouTube tops those for music or video. Further, it was observed by the lawmakers that these dominant companies often steer away users to their own products instead of showing the true search results as asked. The provisions contained in this act would prevent this self-preferencing habit of entities to avoid creation of any conflict of interest.
4.The Augmenting Compatibility and Competition by Enabling Service Switching (ACCESS) Act – Led by Representative Mary Gay Scanlon of Pennsylvania, this act provides a hassle-free option for users and consumers to switch to other platforms or applications. The provisions therein mandate the companies to provide a transparent third-party accessible interface for the purpose of secure data transfer and interoperability with competitor entities. This is done keeping in mind the ease of changing platform in case of modifications in privacy policy or better features by the rival. The act specifically proscribes gathering user data through interoperability interface except for privacy and security reasons.
5.Merger Filing Fee Modernization Act – Led by Representative Joe Neguse of Colorado, this act aims to provide a greater monetary support and resources to the Federal Trade Commission and Department of Justice so that as to help them efficiently perform the work they are supposed to perform. The fees is stipulated as per the total combined valuation or size of the transaction. If the combined valuation is USD 92 Million to 184 Million, then the fee would be between USD 30,000 to 40,000. If the valuation is between USD 184 Million to 919 Million, then fees would be USD 1,00,000 to 1,25,000. And if the merger value crosses more than USD 919 Million, the fees would be USD 2,50,000 to 2,80,000. Thus it will serve the purpose of greater flexibility, collection of required intel and operational resources by boosting the fund for these two US antitrust enforcers/regulators.
MAIN OBJECTIVE BEHIND THIS STEP
The main objective behind such initiative is to level the playing field for all the players (whether small or big) and ensure these dominant technology players play by the same rules. The main target of these proposed legislations are those technology enterprises which come under the category of dominant position. It aims at the most profitable ventures of all these tech companies including Amazon's The lawmakers want to break big tech, split it into various pieces, dismantle their structure and prevent them from unfairly favoring their own products over the competitors on their platforms. Also, by way of this legislation the big technology enterprises will face a huge difficulty in merging or forming alliances with competitors no matter their size.
CONCLUSION
Considering the stringent provisions and ever-increasing scrutiny, these bills hold the power to shake the tech behemoths from deep beneath their structures. The bills are now in preliminary stage and hence will be sent to House Judiciary Committee and after that to both the House i.e Senate (Upper House) and House of Representatives (Lower House). If passed by both these houses, then the President Joe Biden will sign the bill making it a law of the land at United States. The final voting will be held on June 23rd 2021. Post legalization this bill would reshape the governance and operation of tech companies so that there is strict abidance of the prescribed rules and regulations. This move could revolutionize the United States technology industry in a manner never seen before.
To Protect Democracies, Digital Resiliency Efforts Are Needed Now
Across the globe, more than three billion people have no internet access. But with the increased availability of smart phones and other projects such as SpaceX's Starlink satellite internet system, that soon will change. To be sure, this unprecedented level of connectivity has the power to be a boon for democratic advancement and economic development. However, without pre-emptive action, it will likely result in the ills we've seen with rapid connectivity elsewhere that threaten democratic norms, institutions, and governance. Authoritarians have an answer to these problems: more control. Democracies need an answer too: building pre-emptive digital resilience and preparedness.
Democracies have been consistently caught off guard by rapid digitization. The disruption of information ecosystems has amplified political and economic inequity, leading to various information disorders such as disinformation, declining trust in journalism, increasing social toxicity and dissatisfaction with government, etc. In Myanmar, for example, internet connectivity empowered individuals, but rampant hate speech also facilitated the military's campaign against the Rohingya. In the Philippines and Brazil, authoritarian populists have used social media to exploit their publics, foment hate, and win elections.
In attempting to manage the consequences of rapid digitization, governments are increasingly eliciting from the authoritarian playbook – implementing haphazard social media and cyber laws, surveillance, and censorship to the detriment of political freedoms. Freedom House's Freedom on the Net 2020 report outlined a "dismal year for internet freedom" and showed countries like Brazil, Nigeria, Turkey, and Kyrgyzstan following China's model of blocking internet services and conducting pervasive monitoring on their people's virtual activities.
Democracies have not provided clear answers to rapid digitization, despite the fact that successes in countries like Finland and Taiwan demonstrate that the internet can – if combined with a thoughtful, pre-emptive, whole of society approach – actively strengthen social cohesion and democratic governance. The introduction of digital infrastructure must be accompanied by digital literacy campaigns. Governments need to be trained in cybersecurity, online communication, and on key policy issues such as open data and privacy. Civil society, especially those working with local communities and marginalized populations, need to be involved early in national digital coordination plans in order to reach more people and to ensure digital inclusion is a core consideration of these plans. These plans should include mobilization of digital safety campaigns, education initiatives, and digital skills trainings.
To be sure, taking a pro-active, coordinated approach will require resources and time. Embracing the transparency that comes with digitization and the sheer amount of data available might also seem daunting at the beginning. However, countries and communities soon to come online are in advantageous positions to learn from other countries' mistakes and better understand the opportunities, risks, and threats that digitization brings. There is no reason for them to experience the same negative effects of rapid digitization that we've been observing for years. It is better to invest upfront than be left dealing with the democratic backsliding gripping Myanmar, the Philippines, Ethiopia, and many other countries today.