Bangladesh Must Modernize Public Financial Management in Local Governments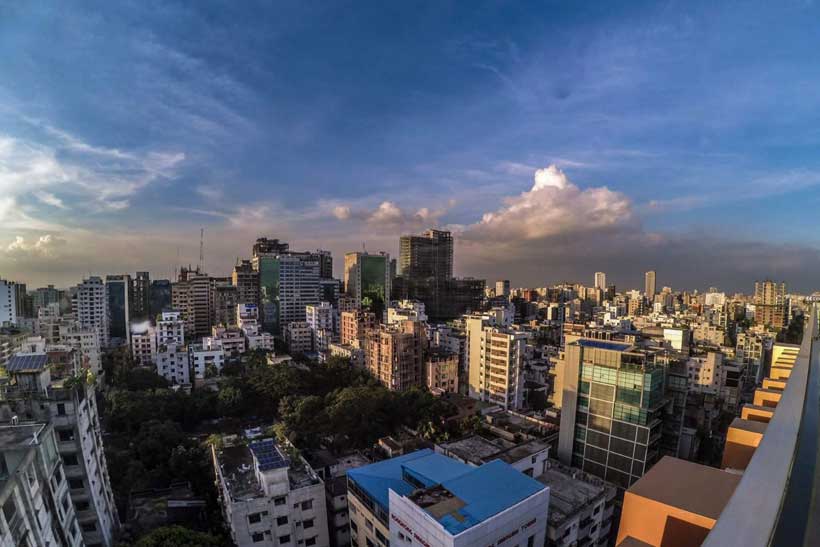 Despite the long history of local governance and recent decentralization efforts, the local government institutions in Bangladesh play a limited role in delivering services due to limited decision-making and financial authority; lack of resources and staff; and weak capacity. To achieve upper-middle income status, the country must empower the local government institutions through administrative and fiscal decentralization, says a new World Bank report.
The report released today, 'Local Government Public Financial Management System Assessment,' finds that Local Government Institutions (LGI) suffer from weak pubic financial management practices, hindering their service delivery capabilities.
Though the LGI's spending as a share of GDP increased from 0.67 percent in 2001 to 1.1 percent of GDP in 2013, it remains nearly five-times lower than the developing country's average. In Bangladesh, spending by LGIs accounts for 7 percent of total government expenditure, whereas on average it is 19 percent in developing countries and 28 percent in industrial countries. The relatively low share of LGI spending in government's total expenditure indicates limited fiscal decentralization.
"We have seen globally that the local government institutions with the participation of the communities are best placed for providing basic services such as education, healthcare, water supply and sanitation, and local law and order," said Dandan Chan, World Bank Acting Country Director for Bangladesh and Bhutan. "Through successive projects, the World Bank has supported the government's decentralization agenda. There are successes to build on: a predictable and transparent financial resource transfer system covering all the Union Parishads—the lowest tier of local government—has improved planning, participatory budgeting, and transparency."
The assessment identified the LGIs' weak capacities relating to public financial management. These are: limitations in planning and executing budgets, inadequate book keeping and financial reporting, lack of internal controls over cash management and weaknesses in audit management process, among others.
In addition, LGIs still largely maintain transaction records manually. They need to expand the use of IT in accounting system and integrate with the government IBAS ++ system. Further, IT technologies should be used in administration and service delivery monitoring.
The Assessment made several recommendations: further administrative and fiscal decentralization; adequate staffing; stronger monitoring capacity; improved understanding of budget; multi-year budgets; timely release of budget transfers; expanded revenue collection efforts; and strengthened LGI audits, and others.
"Over the last decade, Bangladesh has improved its policy and legal framework and has taken concrete steps to effectively decentralize the local government. These steps have contributed to the country's robust economic growth that benefitted majority of the population. The work is not yet complete. Our government is committed to taking further measures to empower the local government," said M. A. Mannan, Honorable Planning Minister.
From September 2018 to March 2019, the assessment was conducted by the Policy Research Institute (PRI) on behalf of the World Bank.
The World Bank was among the first development partners to support Bangladesh following its independence. The World Bank has since committed more than $30 billion in grants and interest-free credits to the country. Bangladesh currently has the largest IDA program totaling $12.6 billion.
Canada has the most comprehensive and elaborate migration system, but some challenges remain
Canada has the largest and most comprehensive and elaborate skilled labour migration system in the OECD, according to a new OECD report.
Recruiting Immigrant Workers: Canada 2019 finds that Canada admits the largest number of skilled labour migrants in the OECD. Additionally, Canada also has the most carefully designed and longest-standing skilled migration system in the OECD. It is widely perceived as a benchmark for other countries, and its success is evidenced by good integration outcomes. Canada also boasts the largest share of highly educated immigrants in the OECD as well as high levels of public acceptance of migration. In addition, it is seen as an appealing country of destination for potential migrants.
According to the OECD, Express Entry – the two-step Expression of Interest system for federal permanent labour migration introduced in 2015 – has greatly improved efficiency and the effectiveness of permanent labour migration management. It allows for ranking migrants for selection from a pool of eligible candidates. A unique feature of the Canadian model, in contrast to other selection procedures, is the degree of refinement in the ranking of candidates eligible for immigration. It considers positive interactions of skills, such as between language proficiency and the ability to transfer prior foreign work experience to the Canadian context.
The OECD report stresses that core to Canada's success is not only its elaborate selection system, but also the comprehensive infrastructure upon which it is built, which ensures constant testing, monitoring and adaptation of its parameters. This includes a comprehensive data infrastructure, the capacity to analyse such data, and subsequent swift policy reaction to new evidence and emerging challenges. Recent reforms addressed several initial shortcomings in the Express Entry system, such as too many points being attributed for a job offer (which led to a high intake of migrants working in the hospitality sector, for instance), and which were subsequently reduced. The current selection system focuses on human capital factors such as age, language proficiency and education and is largely supply driven – meaning that most labour immigrants are admitted without a job offer – in contrast to the majority of other OECD countries.
To further strengthen the system, Canada should address some remaining inconsistencies. For instance, entry criteria to the pool are not well aligned with final selection criteria and language requirements for several groups of onshore candidates are lower than for those coming from abroad. In addition, a specific programme designed to attract tradespeople allows migration for only a few occupations and not necessarily where there are shortages, which contrasts with its original objectives. Providing for a single entry grid based on the core criteria for ultimate selection would simplify the system and ensure common standards.
The management of permanent labour migration is shared between Canada's federal and provincial/territorial (PT) governments. The increasingly significant role played by regional governments in selection and integration has resulted in a more balanced geographic distribution of migrants across the country. PT-selected migrants have a lower skills profile than federally selected migrants but boast better initial labour market outcomes and high retention. The OECD also recommends considering a provincial temporary foreign worker pilot programme, to allow PTs to better respond to regional cyclical or seasonal labour needs that are not otherwise met, without the need to resort to permanent migration through provincial nomination.
Most of the provincial nominees – like their federally selected counterparts – settle in metropolitan and agglomeration areas, a development that Canada is currently addressing with an innovative rural community-driven programme. This includes a whole-of-family approach to integration, designed to enhance retention. Indeed, the report notes that Canada has been at the forefront of testing new, holistic approaches to managing labour migration and linking it with settlement services, especially in areas with demographic challenges.
Maintaining Economic Stability in Lao PDR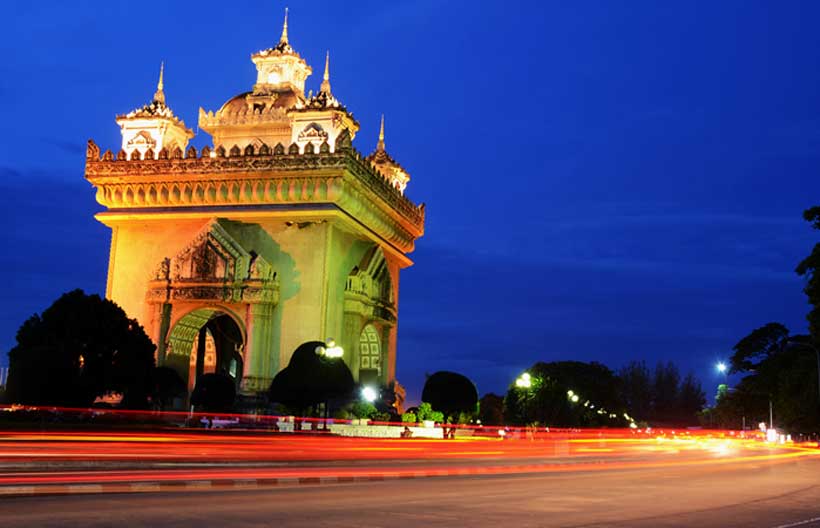 Economic growth in Lao PDR is projected to rebound to 6.5 percent in 2019, up from 6.3 percent in 2018. Growth is expected to be driven by the construction sector, supported by investments in large infrastructure projects, and a resilient services sector, led by wholesale and retail trade growth. Against the backdrop of challenging domestic and external environments, the Government of Lao PDR has remained committed to fiscal consolidation by tightening public expenditure and improving revenue administration, according to the latest edition of the World Bank's Lao Economic Monitor, released today.
Fiscal consolidation is expected to result in a decline in the budget deficit to 4.3 percent of GDP in 2019 down from 4.4 percent in 2018, driven by tighter control of the public wage bill and capital spending. This is expected to keep public expenditure stable at around 20 percent of GDP in 2019. The revenue to GDP ratio is projected to improve slightly in 2019 thanks to efforts to strengthen revenue administration and the legal framework. Looking forward, public debt is expected to decline from 57.2 percent of GDP in 2018 to 55.5 percent of GDP in 2021. The outlook until 2021 is subject to increasing downside risks.
"Strengthening revenue collection is important to create fiscal space and reduce the burden of public debt," said Nicola Pontara, World Bank Country Manager for Lao PDR. "Looking forward, it will be important to improve the business environment to support private sector development, including the growth of small and medium enterprises. These measures can contribute to maintaining a stable macroeconomic environment, promoting job creation and reducing poverty and inequality."
The report includes a thematic section that summarizes the perceptions of small and medium enterprises (SMEs) on the business environment, based on the data of the World Bank Enterprise Survey. The key constraints reported by SMEs include access to finance, competition with informal firms – such as those that are not registered and do not comply with regulations – and electricity outages. The report maintains that strengthening the performance of SMEs can improve the quality of jobs, raise incomes, and contribute to the greater well-being of the Lao people.
The Lao Economic Monitor is published twice yearly by the World Bank Office in Lao PDR.
Economic woes hold sway over geopolitics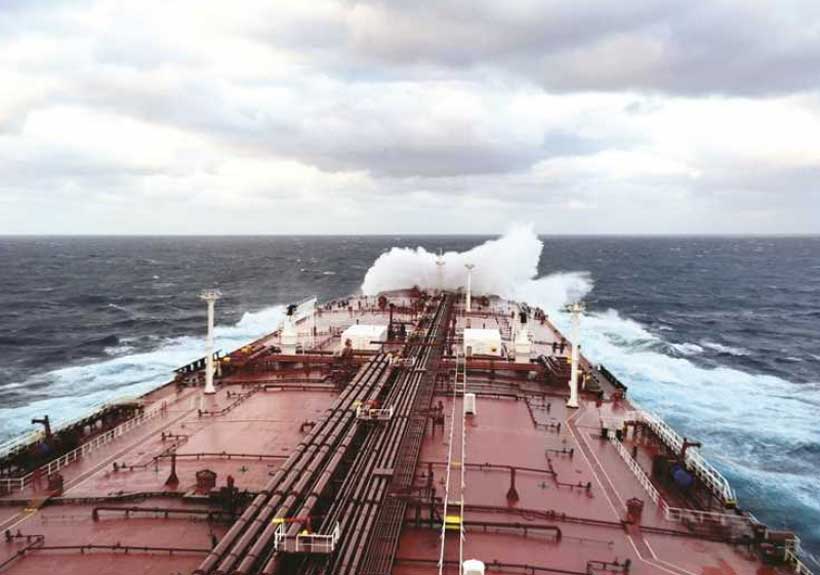 While geopolitical tensions in the Middle East Gulf remain high, with US sanctions recently extended to more Iranian officials and a Chinese oil importer, as well as another tanker seizure, oil prices (Brent) have eased back from the most recent high of $67/bbl. Shipping operations are at normal levels, albeit with higher insurance costs. The messages from various parties that vessels will be protected to the greatest extent possible, and the IEA's recent statement that it is closely monitoring the oil security position in the Strait of Hormuz will have provided some reassurance.
There have been concerns about the health of the global economy expressed in recent editions of this Report and shown by reduced expectations for oil demand growth. Now, the situation is becoming even more uncertain: the US-China trade dispute remains unresolved and in September new tariffs are due to be imposed. Tension between the two has increased further this week, reflected in heavy falls for stock and commodity markets. Oil prices have been caught up in the retreat, falling to below $57/bbl earlier this week. In this Report, we took into account the International Monetary Fund's recent downgrading of the economic outlook: they reduced by 0.1 percentage points for both 2019 and 2020 their forecast for global GDP growth to 3.2% and 3.5%, respectively.
Oil demand growth estimates have already been cut back sharply: in 1H19, we saw an increase of only 0.6 mb/d, with China the sole source of significant growth at 0.5 mb/d. Two other major markets, India and the United States, both saw demand rise by only 0.1 mb/d. For the OECD as a whole, demand has fallen for three successive quarters. In this Report, growth estimates for 2019 and 2020 have been revised down by 0.1 mb/d to 1.1 mb/d and 1.3 mb/d, respectively. There have been minor upward revisions to baseline data for 2018 and 2019 but our total number for 2019 demand is unchanged at 100.4 mb/d, incorporating a modest upgrade to our estimate for 1Q19 offset by a decrease for 3Q19. The outlook is fragile with a greater likelihood of a downward revision than an upward one.
In the meantime, the short term market balance has been tightened slightly by the reduction in supply from OPEC countries. Production fell in July by 0.2 mb/d, and it was backed up by additional cuts of 0.1 mb/d by the ten non-OPEC countries included in the OPEC+ agreement. In a clear sign of its determination to support market re-balancing, Saudi Arabia's production was 0.7 mb/d lower than the level allowed by the output agreement. If the July level of OPEC crude oil production at 29.7 mb/d is maintained through 2019, the implied stock draw in 2H19 is 0.7 mb/d, helped also by a slower rate of non-OPEC production growth. However, this is a temporary phenomenon because our outlook for very strong non-OPEC production growth next year is unaltered at 2.2 mb/d. Under our current assumptions, in 2020, the oil market will be well supplied.