Bangladesh Must Modernize Public Financial Management in Local Governments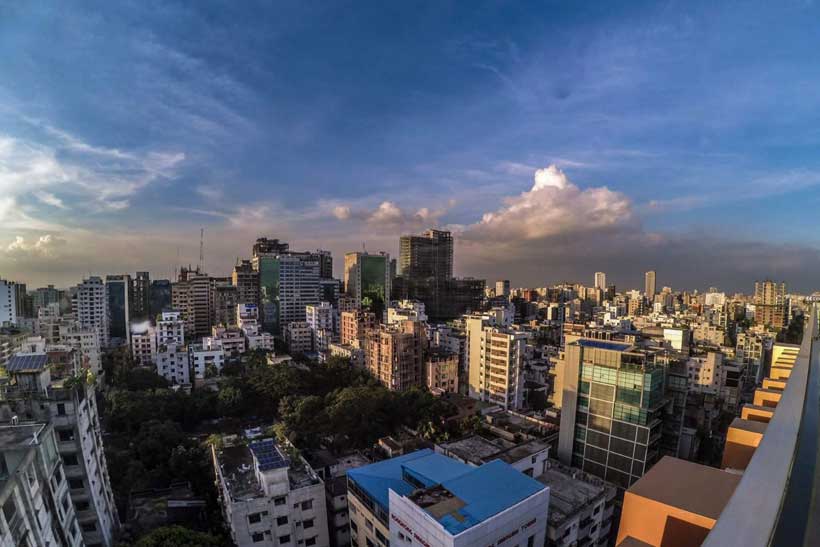 Despite the long history of local governance and recent decentralization efforts, the local government institutions in Bangladesh play a limited role in delivering services due to limited decision-making and financial authority; lack of resources and staff; and weak capacity. To achieve upper-middle income status, the country must empower the local government institutions through administrative and fiscal decentralization, says a new World Bank report.
The report released today, 'Local Government Public Financial Management System Assessment,' finds that Local Government Institutions (LGI) suffer from weak pubic financial management practices, hindering their service delivery capabilities.
Though the LGI's spending as a share of GDP increased from 0.67 percent in 2001 to 1.1 percent of GDP in 2013, it remains nearly five-times lower than the developing country's average. In Bangladesh, spending by LGIs accounts for 7 percent of total government expenditure, whereas on average it is 19 percent in developing countries and 28 percent in industrial countries. The relatively low share of LGI spending in government's total expenditure indicates limited fiscal decentralization.
"We have seen globally that the local government institutions with the participation of the communities are best placed for providing basic services such as education, healthcare, water supply and sanitation, and local law and order," said Dandan Chan, World Bank Acting Country Director for Bangladesh and Bhutan. "Through successive projects, the World Bank has supported the government's decentralization agenda. There are successes to build on: a predictable and transparent financial resource transfer system covering all the Union Parishads—the lowest tier of local government—has improved planning, participatory budgeting, and transparency."
The assessment identified the LGIs' weak capacities relating to public financial management. These are: limitations in planning and executing budgets, inadequate book keeping and financial reporting, lack of internal controls over cash management and weaknesses in audit management process, among others.
In addition, LGIs still largely maintain transaction records manually. They need to expand the use of IT in accounting system and integrate with the government IBAS ++ system. Further, IT technologies should be used in administration and service delivery monitoring.
The Assessment made several recommendations: further administrative and fiscal decentralization; adequate staffing; stronger monitoring capacity; improved understanding of budget; multi-year budgets; timely release of budget transfers; expanded revenue collection efforts; and strengthened LGI audits, and others.
"Over the last decade, Bangladesh has improved its policy and legal framework and has taken concrete steps to effectively decentralize the local government. These steps have contributed to the country's robust economic growth that benefitted majority of the population. The work is not yet complete. Our government is committed to taking further measures to empower the local government," said M. A. Mannan, Honorable Planning Minister.
From September 2018 to March 2019, the assessment was conducted by the Policy Research Institute (PRI) on behalf of the World Bank.
The World Bank was among the first development partners to support Bangladesh following its independence. The World Bank has since committed more than $30 billion in grants and interest-free credits to the country. Bangladesh currently has the largest IDA program totaling $12.6 billion.
Health, Jobs and Environment Top Personal Risk List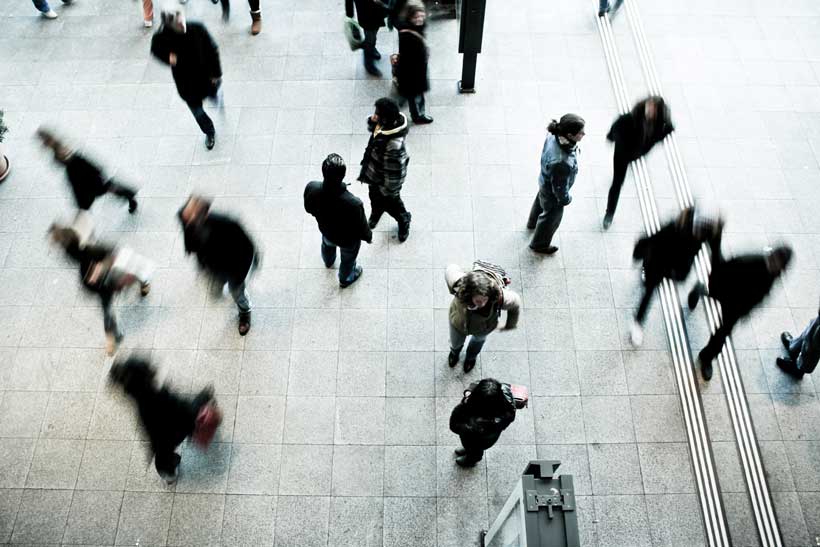 A new World Economic Forum/Ipsos survey found most adults are optimistic about accessing technology, digital tools and training in the next 12 months, but have serious concerns about the state of the climate, job market and global health. These findings ahead of the Davos Agenda week highlight the importance of leaders across the public and private sectors coming together to address the changes needed in a crucial year ahead.
According to the survey, the percentage of those expecting the availability of digital tools and technology to improve in 2021 exceeds the percentage of those who think it will get worse across geographies. This is most of all the case in Saudi Arabia (by 57 points), Peru (55 points), and India (48 points). Italy is the only country where, while the proportion of optimists is greater than that of pessimists by 3 points, the difference is not statistically significant.
Significantly larger proportions of people expect opportunities for training and education to improve in 2021 than to get worse in 12 countries — most of all in Saudi Arabia (by 45 points), Peru (44 points), Mexico (36 points), and China (36 points).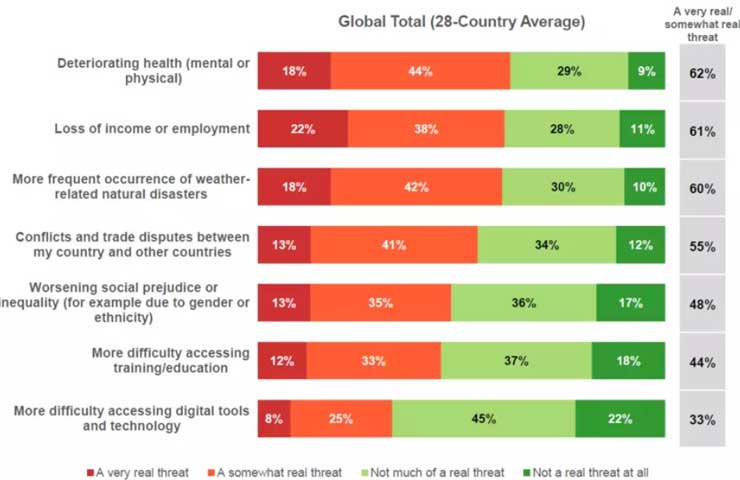 Image: IPSOS/World Economic Forum
However, there are global concerns with deteriorating health, loss of income or employment, and more frequent weather-related natural disasters – each perceived as a real threat by three out of five adults across the world.
Pessimists outnumber optimists on the other five issues measured: The pace of climate change (by 20 points); Employment opportunities (by 15 points); General health conditions (by 5 points); Inequality (by 4 points), and Relations between one's country and other countries (by 2 points).
Expected Change in 2021 Image: IPSOS/World Economic Forum
The pandemic has accelerated systemic changes that were apparent before its inception. The fault lines that emerged in 2020 now appear as critical crossroads in 2021. The Davos Agenda will help leaders choose innovative and bold solutions to stem the pandemic and drive a robust recovery over the next year.

In regards to the Davos Agenda, Professor Klaus Schwab, Founder and Executive Chairman of the World Economic Forum said: "In the context of the COVID-19 pandemic, the need to reset priorities and the urgency to reform systems have been growing stronger around the world. Rebuilding trust and increasing global cooperation are crucial to fostering innovative and bold solutions to stem the pandemic and drive a robust recovery. This unique meeting will be an opportunity for leaders to outline their vision and address the most important issues of our time, such as the need to accelerate job creation and to protect the environment."
Key Trends Shaping the Global Economy in 2021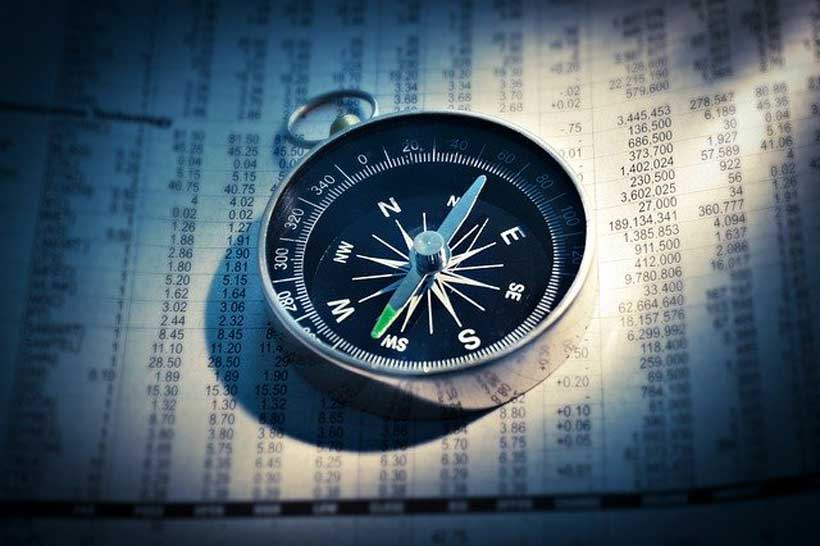 Accelerating inequality, remote work and greater tech market dominance are among the pandemic's emerging trends that are likely here to stay for some years. Beyond managing the pandemic and vaccine rollout, these trends could shape a new era of fiscal, monetary and competition policy, as well as bigger government. Deglobalization is seen as the least likely of current trends to continue in the longer term; particularly as international coordination is key to resolving global challenges such as vaccine manufacturing and distribution. These are some of the findings of the World Economic Forum's Chief Economists Outlook, published today.
The latest edition of the Forum's Chief Economists Outlook is the outcome of consultations with leading chief economists from the public and private sectors. The report outlines the global economic outlook and lays out the priorities for policy-makers and business leaders to chart a post-pandemic recovery agenda that is fair, inclusive and sustainable.
Chief economists are impressed at the speed and scale of fiscal policy measures taken in the wake of the pandemic. However, as the global vaccination campaign picks up pace, they see the second half of 2021 as the optimal time to begin transitioning from general emergency spending to more targeted spending on future growth sectors. A majority suggest that taking action to pay down the significant national debts accumulated in the past year can wait until 2024 or beyond.
With central bank financing of public debt through quantitative easing now at the core of monetary policy in response to the crisis, chief economists believe this could lead to less central bank independence over time. Many also suggested that central banks should be pursuing environmental objectives directly through their asset purchases, which would represent a significant departure from past practice.
Most chief economists expect a brighter outlook as the vaccine helps accelerate the recovery, and as a new US administration contributes to tackling short-and long-term challenges, both domestically and globally, through revived multilateral institutions. However, most of those surveyed see virus mutations as the biggest risk for 2021, slowing efforts to contain the pandemic and leading to new lockdowns. Another concern relates to poorly calibrated policy responses that risk failing to differentiate between the deep structural impact of the pandemic on some sectors and the temporary halting of activity in other sectors.
"This report makes clear that precisely calibrated and coordinated fiscal, monetary and competition policy hold the key to global economic recovery and transformation. As the roll-out of vaccines picks up pace, there won't be a better time for governments to work together and invest in a fair transition to a greener, more inclusive economy," says Saadia Zahidi, Manging Director at the World Economic Forum.
Investment in Upskilling Could Boost Global GDP by $6.5 trillion by 2030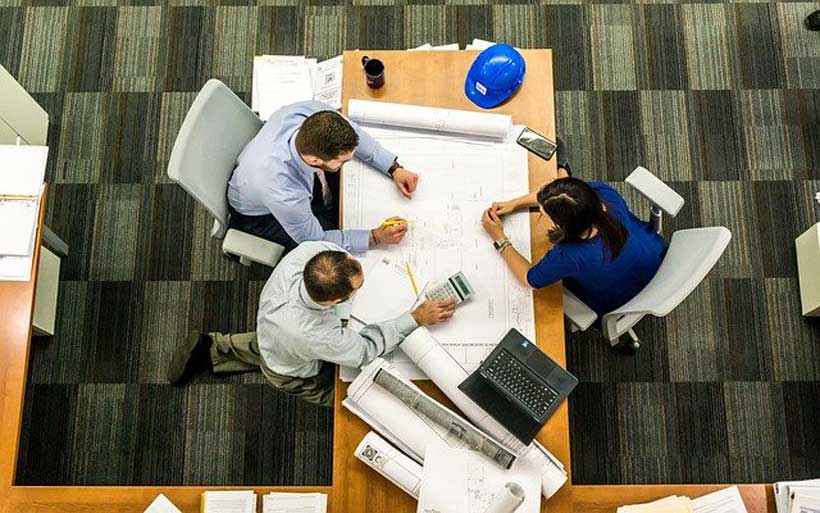 Accelerated investment in upskilling and reskilling of workers could add at least $6.5 trillion to global GDP, create 5.3 million (net) new jobs by 2030 and help develop more inclusive and sustainable economies worldwide. These are the key findings of a World Economic Forum report published today.
The report, Upskilling for Shared Prosperity, authored in collaboration with PwC, finds that accelerated skills enhancement would ensure that people have the experience and skills needed for the jobs created by the Fourth Industrial Revolution – boosting global productivity by 3%, on average, by 2030. The newly created jobs will be those that are complemented and augmented – rather than replaced – by technology.
"Even before COVID-19, the rise of automation and digitization was transforming global job markets, resulting in the very urgent need for large-scale upskilling and reskilling. Now, this need has become even more important. And – as we highlight in our new insight report with the Forum – upskilling is key to stimulating the economic recovery from COVID-19 and creating more inclusive and sustainable economies. To make this happen, greater public-private collaboration will be key. We're delighted to be part of the Reskilling Revolution platform, which will help foster greater action, collaboration, accountability and progress on this important topic," said Bob Moritz, Global Chairman, PwC.
One year of impact through the Reskilling Revolution
The research on upskilling supports the work of the Reskilling Revolution platform. Launched at the World Economic Forum Annual Meeting in Davos-Klosters in January 2020, the Reskilling Revolution set out to provide better education, skills and work to one billion people by 2030. In its first year, despite the pandemic and economic downturn, the platform's initiatives are estimated to have benefitted more than 50 million people globally through rapid reskilling, upskilling and redeployment.
"Millions of jobs have been lost through the pandemic, while accelerating automation and digitization mean that many are unlikely to return. We need new investments in the jobs of tomorrow, the skills people need for moving into these new roles and education systems that prepare young people for the new economy and society. Initiatives like the Reskilling Revolution hold the key to converting ideas into action and creating the necessary coordination between the public and the private sectors. There is no time to waste," said Saadia Zahidi, Managing Director, World Economic Forum.
After focusing in 2020 on setting up systems for rapid reskilling and upskilling – particularly vital in the midst of the pandemic – the initiative will continue to scale up its skilling work in its second year, while expanding its work in education, job creating investments and work standards.
"Investment in job creation, particularly climate-friendly jobs, is key to ensuring a Reskilling Revolution, and concerted action by governments and by business is needed urgently," said Sharan Burrow, General-Secretary, International Trade Union Confederation (ITUC).
Developing a common language for skills
The absence of a shared language for skills poses a significant obstacle for the reskilling and upskilling agenda. An additional report by the World Economic Forum, also launched today, provides a common taxonomy for skills to help employers, government and learning providers more efficiently match talent to jobs and learning opportunities.
The Global Skills Taxonomy: A Common Language to Unlock the Reskilling Revolution includes specific definitions and categorizations of skills, creating a common taxonomy for the labour market to adopt, from online training providers and universities to hiring managers in companies and education ministries. It consists of an interactive taxonomy with definitions as well as recommendations for adoption to inform hiring, reskilling and redeployment practices in the workplaces of the future.
More about the Reskilling Revolution
The Reskilling Revolution works through three action tracks: Forum-led initiatives that engage the public and the private sectors in joint initiatives; public-sector and multistakeholder initiatives; and company-led initiatives.
The Closing the Skills Gap country accelerators are developing and implementing national strategies for reskilling and upskilling. Accelerators are active in 10 countries with Georgia, Greece and Turkey having recently established accelerators, and a further six accelerators under discussion. Commitments made by established and planned accelerator countries and their member companies to reskill and upskill their employees are expected to reach up to 47 million individuals.
Comprised of major online learning providers, including Udacity and Coursera, and reaching 200 million learners worldwide, the Forum-led Skills Consortium aims to elevate online learning as an accepted route to employment to provide more opportunities for reskilling, upskilling and redeployment. Building on this success, the Chief Learning Officer Community brings together industry leaders in learning and development to transform workplace learning for 2.9 million employees.
In the year ahead, the Consortium, the community of Chief Human Resources Officers and Chief Learning Officers of the Reskilling Revolution platform will work on the adoption of the skills taxonomy to help make skills the key currency of the labour market and create greater efficiencies in the labour market.
The Preparing for the Future of Work industry accelerators are estimated to have reached nearly 8 million employees to prepare them with future-oriented skills. In addition, the Chief Human Resource Officer Community brings together companies' HR leaders to share best practices and mobilize action to provide better jobs and skills to a further 4 million employees.
Multistakeholder coalitions that joined the Reskilling Revolution, led by UNICEF and the ILO among others, have been focused on delivering better education and skills, through equalizing access to digital learning (mass teacher reskilling, or identifying, supporting and amplifying new approaches.
Company-led initiatives are helping future-proof their workforces, even in an economically constrained environment. Reskilling Revolution companies are leading new approaches to support their workforces, and their supply chains and communities through access to education, skills and better jobs. In addition to founding members of the platform, such as Adecco Group, LinkedIn and ManpowerGroup, the initiative recently welcomed new partner commitments from Royal Bank of Canada, Unilever and Verizon.