What the Protests in Tbilisi Mean for Relations with Russia
The protests in the center of Tbilisi over the Russian MP's presence in Georgian parliament caused a nation-wide outburst against the ruling Georgian Dream party and Russia.
Moscow in turn accused Tbilisi of nationalism, cut direct air-traffic and threatened the country with economic sanctions. Most Russians, however, enter Georgia by land, which makes the ban ineffective from an economic point of view. All other numbers indicate that if imposed, economic sanctions would certainly hurt the small Georgian economy, but it will not be a devastating blow as the Georgian market will try to find new opportunities in other neighboring states. Most likely the situation will stabilize within the next two years.
However, beyond that, there is very little chance of further degradation of Georgian-Russian relations as bilateral relations already reached a dead-end well before the current spat.
Although, in the last several years, the majority in Georgia has been regarding Russia negatively, many understand that its geographic proximity to Georgia forces the country into economic relations. The problem is that there has been no chance to improve said relations. The reason is geopolitical as for any actual improvement to follow, Moscow would either need to reverse its recognition of Abkhazia and Tkhinvali regions as states, which they won't (at least in the foreseeable future), or Tbilisi would need to have direct negotiations with the separatist regions, which the Georgians will not do.
Geopolitically speaking, Moscow has already achieved its strategic aims with regards Georgia: the establishment of bases on Georgian soil, prevention of foreign troops from entering the country and control over vital mountain passes from North to South Caucasus.
There is simply very little the Russians could further achieve at this moment. Sure, having a pro-Russian government in Tbilisi is always a goal, but why spend money and resources if Georgia cannot become an EU/NATO member anyway?
What can be seen as a mistake on the Russian's behalf is that anti-Russia (not necessarily nationalistically driven) sentiment has grown deep inside the country. This would limit any chance the Russians would have in getting the Georgians back into their fold.
Even without control over Abkhazia and Tskhinvali, Georgia's location allows Tbilisi to be a regional transit hub, and it cannot afford to be oriented towards only one country. A multi-vector policy is thus likely. And considering that there is a little room for further degradation of relations, it is right to presume that Georgia and Russia will still be talking to each other. Perhaps both states will try to keep the existing level of economic cooperation, but nothing beyond that.
Georgia's future relations with Russia should be now built on measured cooperation, with intensive work being done on finding new economic opportunities to replace even the little economic dependence on Russia.
On the foreign policy front, the spat between Moscow and Tbilisi is unlikely to change the overall picture. Georgia will continue its pro-western course while using a clever strategy of positioning itself not as an anti-Russian state.
This short-term crisis with Russia showed that the ideal geopolitical scenario for Georgia would be when all its neighboring countries have a stake in its security. In addition, large players such as China, with its Belt and Road Initiative, the EU, the US, Turkey and others, would also be involved in Georgia's economics. This might create a certain balance in Tbilisi's foreign policy vis-à-vis Russia's economic and military power in the future.
Author's note: first published in Georgia Today
As Georgians Fight Each Other, Russia Gleefully Looks On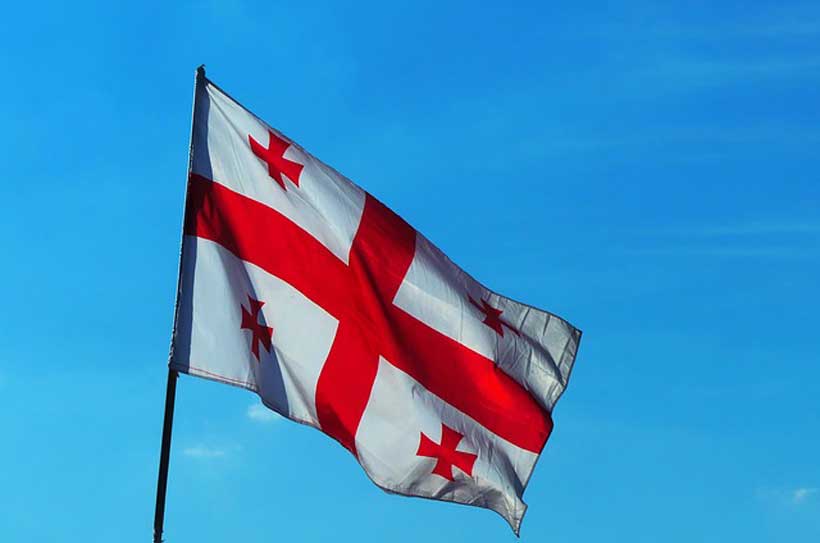 Earlier today, the leader of Georgia's major opposition party – United National Movement (UNM) – was detained at his party headquarters by government security forces, the most recent escalation in a drawn-out political crisis. This could well be the beginning of a new troubled period in the country's internal dynamics, with repercussions for the country's foreign policy.
The optics favor the opposition. Images of armed and armored police storming UNM's headquarters was damaging to the ruling party, Georgian Dream (GD). Western diplomats expressed grave concern over the events and their repercussions. Protests have been called, and will likely be covered closely in Western media.
What comes next, however, is not clear.
Much will depend on what long-term vision for the country the opposition can articulate in the aftermath of the most recent events. It was not that long ago that UNM was declining as a political force in Georgian politics. There is a real opportunity here. But the burden is on the opposition to make a play for the loyalty of voters beyond its circle of already-convinced supporters.
Appealing to ordinary Georgian voters is ultimately the key to resolving the crisis. Beyond the intra-party clashes about the legitimacy of the most recent elections, there is a growing chasm between political elites and the challenges faced by people in their daily lives. And tackling these challenges successfully will not be easy.
Both the ruling party and the opposition have been facing declining support from the public at large. Long-term economic problems, which have been greatly exacerbated by the pandemic, have not been credibly addressed by either side. Instead of solutions, both sides have engaged in political theatrics. For many voters, the current crisis is more about a struggle for political power, rather than about democracy and the economic development of the country. No wonder that most people consider their social and economic human rights to have been violated for decades no matter which party is in power. These attitudes help explain high abstention rates during the most recent election. Despite remarkable successes in the early years after the Rose Revolution, Georgia has lacked a long-term policy for reimagining its fragile economy since its independence and the disastrous conflicts of the 1990s.
None of this, however, should minimize the threats to Georgian struggling democracy. Today's arrests reinforce a longstanding trend in Georgian politics: the belief that the ruling party always stands above the law. This was the case with Eduard Shevardnadze, Mikheil Saakashvili, and is now the case with the current government. For less politically engaged citizens, plus ça change: Georgian political elites for the last 30 years have all ended up behaving the same way, they say. That kind of cynicism is especially toxic to the establishment of healthy democratic norms.
The crisis also has a broader, regional dimension. The South Caucasus features two small and extremely fragile democracies – Armenia and Georgia. The former took a major hit last year, with its dependence on Moscow growing following Yerevan's defeat in the Second Karabakh War. Today, Russia is much better positioned to roll back any reformist agenda Armenians may want to enact. Armenia's current Prime Minister Nikol Pashinyan has been weakened, and easily staged protests are an easy way to keep him in line.
Georgia faces similar challenges. At a time when Washington and Brussels are patching things up after four years of Trump, and the Biden administration vigorously reiterates its support for NATO, Georgia's woes are a boon for Moscow. Chaos at the top weakens Georgia's international standing and undermines its hopes for NATO and EU membership. And internal deadlock not only makes Georgia seem like a basket-case but also makes a breakthrough on economic matters ever more unlikely. Without a serious course correction, international attention will inevitably drift away.
At the end of the day, democracy is about a lot more than finding an intra-party consensus or even securing a modus vivendi in a deeply polarized society. It is about moving beyond the push-and-pull of everyday politics and addressing the everyday needs of the people. No party has risen to the occasion yet. Georgia's NATO and EU aspirations remain a touchstone for Georgian voters, and both parties lay claim to fully representing those aspirations. But only through credibly addressing Georgia's internal economic problems can these aspirations ever be fully realized. The party that manages to articulate this fact would triumph.
Author's note: first published in cepa.org
A Fateful Step Towards Annexation
It's easy to lose sight of regional developments amid high political drama. The story of Alexei Navalny's poisoning, flight to Germany, return, and arrest has dominated Russia coverage in the West. Specialists have also been focusing on the struggle over the Nord Stream 2 pipeline, and the fallout of the Nagorno-Karabakh War. Meanwhile, when in November of last year Georgia's Russian-occupied region of Abkhazia signed a 46-point agreement to create a unified socio-economic space with Moscow, not many took note. While pitched as a move to alleviate the territory's economic troubles, the program marks a huge step toward eventual annexation of Georgia's region by Russia.
Multiple new provisions feature in the new document which were absent in the 2014 military agreement. The new pact creates various provisions for the sale of local real estate, among them a stipulation on dual citizenship allowing Russians to get Abkhaz passports. A whole range of laws will be introduced whereby Russian investors will be able to invest money into and buy majority shares in what still remains valuable in Abkhazia.
The latest agreement also proposes allowing the Russians to buy into Abkhazia's energy sector. Additionally, the Abkhaz will make legislative and administrative amendments according to the Russian law in social, economic, health, and political spheres. There is also a stipulation on simplification of law procedures for Russian investors.
While this may end up giving a shot in the arm to a decrepit Abkhaz economy, the high level of harmonization with Russian laws lays the groundwork for a future merger with Russia. It is this dilemma between closer cooperation with Russia and deep fear of Russian intentions that will haunt the Abkhazian political class for the foreseeable future. Though officially the new "socio-economic" program does not involve a change in Abkhazia's political status, Abkhaz elites fret they are heading down the path to eventual incorporation into Russia.
Criticism of the pact in Abkhazia forced the region's leader Aslan Bzhania to forcefully deny that Abkhazia was losing any sovereignty. Instead, he emphasized the positive elements of the document, especially the re-opening of Sukhumi airport. Bzhania also cited Abkhazia's chronic energy shortages and the acute need for Russian assistance as justification for the deal. Still, fears persist. After all, unlike South Ossetia, the other Russian-occupied region in Georgia, Abkhazia has never entertained the idea of merging with Russia.
But Russia is playing a long game. Pressure on Abkhazia has been building up gradually over the course of 2020. After the resignation of Moscow's preferred client Raul Khajimba, Bzhania's candidacy was regarded with suspicion by Kremlin officials. As a result, when he won, Bzhania had to make multiple visits to Moscow to kiss the ring, even as Russian funding continued to dry up amid the pandemic. The cost of resuming aid, it appears, was increasing economic harmonization and with the looming threat of eventual assimilation.
With Russian investments into the energy sector and land purchases, Abkhazia will slowly lose its last vestiges of de-facto independence. On an economic level, Abkhazia is far richer than South Ossetia. But controlling it has other virtues. Out of all the separatist regions Russia controls, Abkhazia is arguably the most strategically located. A passage from the North to the South Caucasus, the region is also famous for its harbors and military infrastructure. Control over it gives Russia capabilities to check NATO/EU expansion into the region.
Russian plans in Abkhazia should be also seen within the context of Russia's push to solidify its presence in the South Caucasus, especially in the aftermath of events in Karabakh and Russia's peacekeeping mission there. Economic inroads into Abkhazia also mean a further distancing of other potential players such as Tbilisi and the collective West.
Author's note: first published in cepa.org
In Azerbaijan, Human Capital Investments are the Key to Resilient Growth in the era of COVID-19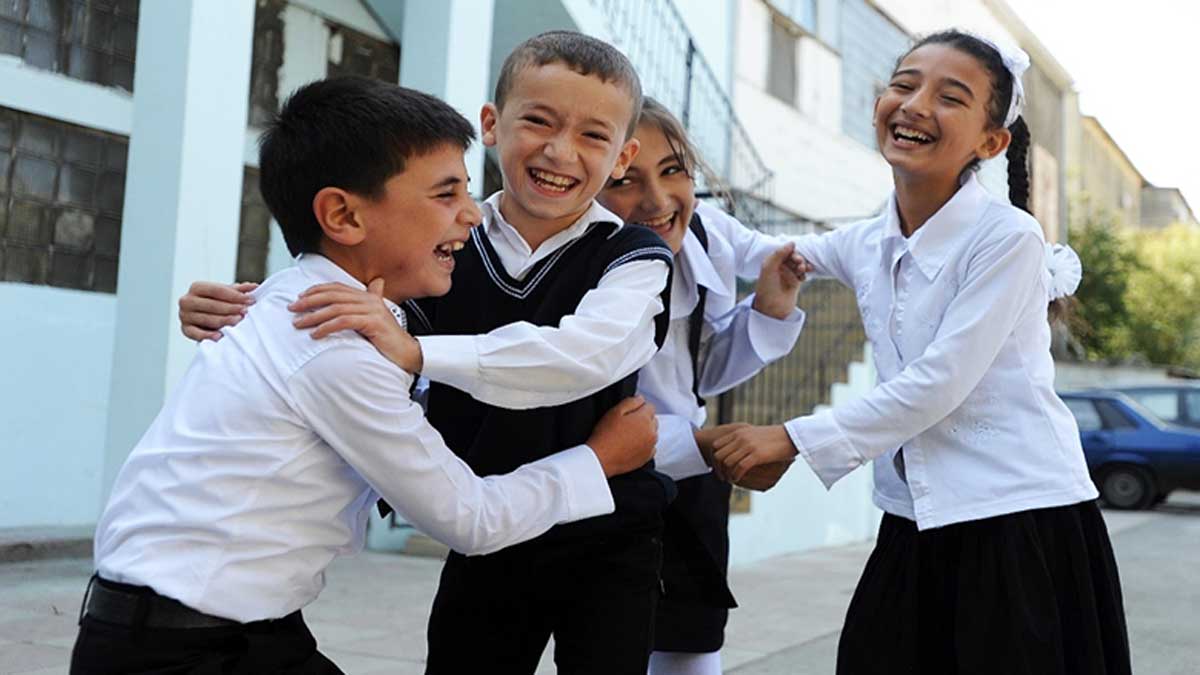 By limiting access to health, education, social protection, and jobs, the COVID-19 pandemic threatens to reverse human capital gains in Azerbaijan. In a recently published report, Survive, Learn, Thrive: Strategic Human Capital Investments to Accelerate Azerbaijan's Growth, the government of Azerbaijan and the World Bank identify the main challenges to building and activating human capital and put a spotlight on high-impact interventions that respond to constraints.
Fadia M. Saadah, World Bank Human Development Regional Director for Europe and Central Asia, reflects on the success and challenges of the past, and opportunities for the World Bank Group to partner with the government of Azerbaijan in ensuring resilient growth, powered by human capital investments.
Q. What do you see as the main challenges facing human capital formation and activation in Azerbaijan?
The government of Azerbaijan has achieved a great deal in terms of human capital development. Over the last five years, enrollment in higher education rose 21 percent. The introduction of mandatory health insurance supported an increase in the use of essential primary care level and improvements in efficiency. Contributory pensions and poverty-targeted social transfers raised the incomes of the bottom 40 percent substantially, facilitating household-level investments in health and education.
Despite this progress, gaps in human capital investments persist. On standardized tests, students from wealthier families score the equivalent of three years of schooling above students from poor families, an indication of wide inequalities in learning outcomes. Out-of-pocket payments remain high, despite the launch of mandatory health insurance, reducing access to services needed to control the rise of noncommunicable diseases. Only one in five households in the poorest quintile benefits from the targeted social assistance program, and labor force participation remains low, especially among women.
Azerbaijan's Human Capital Index is 0.58, meaning that a child born today in Azerbaijan would be 58 percent as productive as she could have been as an adult if she had enjoyed full health and had benefited from a complete education. The COVID-19 pandemic has reduced access to social services and is projected to lead to an economic contraction of 4.2 percent in 2020. The government has risen to the challenge of recovering the gains in health and learning outcomes and ensuring that human capital development remains central to the political agenda.
Q. Azerbaijan faces the dual challenge of recovering from the COVID-19 pandemic and strengthening health, education, learning, and employment services to facilitate growth. What strategic investments do you recommend for the human development sector in the short and medium term?
The government aims to balance the medium-to-long term objective of reforming social systems with the ongoing COVID-19 pandemic response. Hence, in the health sector, we recommend the digitalization and interoperability of health information systems to support comprehensive surveillance and facilitate continuity of care in the treatment of noncommunicable diseases. Reforming health financing to increase public health spending and protect households from out-of-pocket costs will be important to increase health care access.
As schools reopen, Azerbaijan is investing in remediating learning losses. Doing so may involve ensuring that schools follow health protocols to reduce their risks of becoming the source of group infections, providing students with financial and nonfinancial incentives not to drop out of school, and equipping schools and training teachers to better manage in-person and distance learning. We also recommend establishing a fund to support innovation in higher education.
Social assistance will be essential to ensuring that the most vulnerable households are able to access social services. Improving the coverage of the targeted social assistance program and increasing public financing for these transfers will further improve households' resilience to consumption shocks. Including employers in the design and implementation of active labor market programs will help link people to jobs.
The potential for human capital investments to drive growth and resilience in Azerbaijan is significant. An analysis by the World Bank, The Changing Wealth of Nations 2018, reports that human capital comprises 64 percent of global wealth. If Azerbaijan ensured complete education and healthcare among children and adults, its long-run per capita gross domestic product could be 1.67 times higher than it is today.
Q. The World Bank has partnered with Azerbaijan on landmark reforms since independence. How do you see the engagement evolving over the next few years?
The next phase of the human capital policy dialogue in Azerbaijan can benefit from a focus on putting this agenda into practice through investments in human capital. The World Bank Group remains committed to providing technical and financial support for operationalizing and implementing this ambitious strategy. We highlight important areas of engagement in education, health, social protection, and jobs below.
Education: The World Bank Group has long supported the government in the development of the education system, including reforms in general education and formulation of the country's education sector development strategy. The government has introduced per capita financing in tertiary education and a remuneration and quality assurance system in secondary education.
The Second Education Sector Development Project, which closed in 2016, focused on improving the quality of teaching and learning in general education. Through ongoing policy dialogue, the World Bank Group will continue to support education reforms, especially to increase access to early childhood education and spur innovation in tertiary education.
Health: The World Bank Group has engaged in the health sector over the past few years through policy dialogue and provision of technical expertise to support health financing reforms. At the request of the government, it is facilitating knowledge exchanges that may inform the implementation of mandatory health insurance, drawing on the experiences of Kazakhstan, the Republic of Korea, and Costa Rica.
With funding from the Japan Policy and Human Resources Development Fund, the World Bank Group is supporting efforts to improve the governance of digital data and leverage claims data to strengthen provider payment mechanisms within the mandatory health insurance system. Over the next few years, the World Bank Group will continue to engage in policy dialogue on priority issues, including health insurance, e-health and telemedicine, and the development of an integrated claims management system.
Social Protection and Labor: In the past few years, the World Bank Group has supported efforts by the government to raise the most vulnerable people in Azerbaijan out of poverty, by investing in the implementation of the National Employment Strategy and critical social assistance and disability reforms.
A recently approved Employment Support Project aims to improve vulnerable people's access to employment by enhancing the scope and effectiveness of the government's Self-Employment Program, enhancing employment services and programs, and building public sector capacity.
The Internally Displaced Person Living Standards and Livelihoods Project and Additional Financing, which closed in 2019, helped improve the living conditions and increase the economic self-reliance of internally displaced persons. The World Bank Group will continue to support Azerbaijan through ongoing policy dialogue to strengthen the social protection system as a platform to improve human capital outcomes and households' resilience to shocks.