WEF to Lead G20 Smart Cities Alliance on Technology Governance
The World Economic Forum, the International Organization for Public-Private Cooperation, has been selected to act as the secretariat for a new G20 Global Smart Cities Alliance.

The alliance unites municipal, regional and national governments, private-sector partners and cities' residents around a shared set of core guiding principles for the implementation of smart city technologies. Currently, there is no global framework or set of rules in place for how sensor data collected in public spaces, such as by traffic cameras, is used. The effort aims to foster greater openness and trust as well as create standards for how this data is collected and used. This marks the first time that smart city technologies and global technology governance have been elevated to the main agenda.
The Forum will coordinate with members from the G20, Urban 20 and Business 20 communities to develop new global governance guidelines for the responsible use of data and digital technologies in urban environments. The Internet of Things, Robotics and Smart Cities team in the Forum's Centre for the Fourth Industrial Revolution Network will take the lead and ensure accountability throughout the alliance's members.
"This is a commitment from the largest economies in the world to work together and set the norms and values for smart cities," said Børge Brende, President of the World Economic Forum. "We will coordinate efforts so that we can all work in alignment to move this important work forward. It is important we maximize the benefit and minimize the risk of smart city technology so all of society can benefit, not the few."
"The advancement of smart cities and communities is critical to realize Japan's vision for Society 5.0. It is also essential to address the world's most pressing challenges, including climate change and inclusive economic growth," said Koichi Akaishi, Director General for Science, Technology and Innovation for the Cabinet Office of the Government of Japan. "The Government of Japan is proud to have championed this cause as part of our G20 presidency and was pleased to see the Business 20, Urban 20 and G20 Digital Ministers all pledge their support for the creation of a global smart cities coalition. To advance this work, we are pleased to welcome the World Economic Forum Centre for the Fourth Industrial Revolution as the global secretariat for this important initiative."
Public-private cooperation is crucial to achieving global change. Efforts to form the Global Smart Cities Alliance have been supported by four partners of the World Economic Forum: Eisai, Hitachi, NEC and Salesforce.
"Open and Agile Smart Cities is thrilled to be part of this global effort led by the World Economic Forum to support cities and communities with a global framework," said Martin Brynskov, Chair of Open and Agile Smart Cities, an international smart cities network. "Openness and interoperability are key to scaling up digital smart city solutions that help tackle the challenges that cities are facing in the 21st century – on the cities' terms and conditions."
"This alliance builds on the work already done by many cities around the globe – such as the Cities Coalition for Digital Rights – to empower citizens through digital technologies. A human-centric digital society shall reflect the openness, diversity and inclusion that are at the core of our societies and value systems," said Ada Colau, Mayor of Barcelona. "Cities must spearhead efforts to put technology and data at the service of the citizens in order to tackle big social and environmental challenges, such as feminism, affordable housing, climate change and the energy transition. We are committed to being part of this global endeavour to build a digital society that puts citizens first and preserves their fundamental rights."
"In today's interconnected world, global collaboration is no longer merely an option, it is a necessity, said Bill de Blasio, Mayor of New York City. "New York City is proud to have championed a model for smart cities that puts our most vulnerable residents first. We also recognize that now more than ever urban issues have global implications. As mayors, we have a unique responsibility to lead by example and demonstrate a sustainable path towards a more inclusive and equitable future."
"As the world continues to urbanise, it is indispensable to successfully manage urban growth," said Ichiro Hara, Secretary General of the B20 Tokyo Summit, and Managing Director of Japan Business Federation, Keidanren. "The Business 20 have called to support the implementation of Society 5.0 by fostering cooperation among smart cities. We applaud the G20 for heeding our call for a smart cities alliance and look forward for a common guiding principles to be developed through this critical initiative."
"The Cities for All Network is excited to partner with the World Economic Forum and the G20 to help realize our shared vision for a more inclusive urban future," said Victor Pineda, President of World Enabled and Co-Founder of Smart Cities for All. "The last industrial revolution left out a lot of people. As we move into the Fourth Industrial Revolution, we cannot risk repeating past mistakes. We need to work together to co-design robust policy frameworks to ensure that all members of society can contribute to and benefit from technological advancements."
"Local governments and city leadership need to be at the core of decision-making when developing smart cities, said Emilia Saiz, Secretary General of United Cities and Local Governments (UCLG). "It is the guarantee to ensure the human dimension and the protection of the commons. United Cities and Local Governments is delighted to contribute in every way possible to that process and to transform the conversation around digital rights."
"In pursuit of the Sustainable Development Goals and in line with the New Urban Agenda, UN-Habitat affirms the importance of coordinating efforts around protections and standards in deploying smart digital infrastructure to ensure that such smart technologies benefit all, particularly the vulnerable, including people with disabilities," said Maimunah Mohd Sharif, Executive Director of UN Habitat. "We welcome this important new alliance led by the World Economic Forum, G20, mayors, national governments, multilateral organizations, and civil society groups."
About the Centre for the Fourth Industrial Revolution Network
The Network helped Rwanda write the world's first agile drone regulation and is scaling this up throughout Africa and Asia. It also developed actionable governance toolkits for corporate executives on blockchain, co-designed the first-ever Industrial IoT (IIoT) Safety and Security Protocol and created a personal data policy framework with the UAE.
Based in San Francisco, the World Economic Forum Centre for the Fourth Industrial Revolution brings together governments, leading companies, civil society and experts from around the world to co-design and pilot innovative approaches to the policy and governance of new technologies. More than 100 governments, companies, civil society, international organizations and experts are working together to design and pilot innovative approaches to the policy and governance of technology. Teams are creating human-centred and agile policies to be piloted by policy-makers and legislators around the world, shaping the future of emerging technology in ways that maximize the benefits and minimize the risks.
City Climate Finance Gap Fund completes first year of operation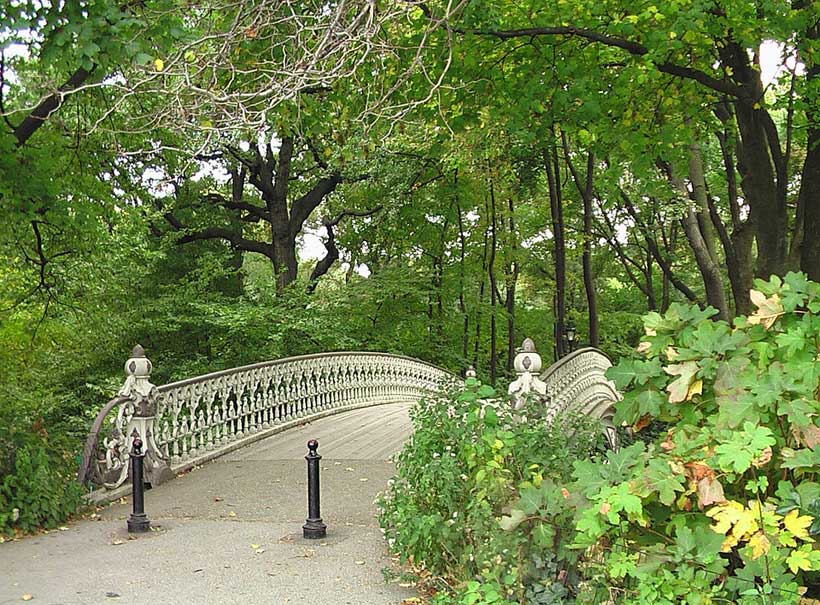 The City Climate Finance Gap Fund (the Gap Fund) has approved technical assistance for 33 cities across the developing world since its operational launch in September 2020, filling a critical gap in technical assistance funding to help cities turn their climate ambitions into finance-ready projects.
Marking its one-year operational launch anniversary today, the Gap Fund has received over 140 expressions of interests and approved technical assistance for 33 cities in India, Mexico, Ethiopia, Morocco, Democratic Republic of Congo, Panama, Senegal, Vietnam, Kosovo, Montenegro, Ecuador, South Africa, Vanuatu, Colombia, Indonesia, Brazil, Guatemala, Uganda and Ukraine. An additional 30 cities are currently undergoing a detailed assessment for potential Gap Fund support, with a total target of at least 180 cities.
The Gap Fund is currently capitalized at €55 million, with a target of at least €100 million and the potential to unlock an estimated €4 billion in investments. The aim is to help cities understand their exposure to climate challenges, develop plans and strategies to reduce emissions and vulnerability to climate risks, and identify and prioritize climate-smart urban infrastructure investments.
The Gap Fund demonstrates a unique collaborative model: With funding from Germany and Luxembourg, the Fund is co-implemented by the World Bank and the European Investment Bank in partnership with the Deutsche Gesellschaft für Internationale Zusammenarbeit and works directly with city groups and networks including GCOM, ICLEI, C40 and CCFLA. This concerted effort has helped raise awareness about the importance of cities and urban systems in the climate agenda and could not come at a more critical time, as the latest Intergovernmental Panel on Climate Change (IPCC) report confirms that cities are the hotspots of global warming, with the global urban climate finance gap estimated in the trillions of dollars, especially in South Asia and Sub-Saharan Africa.
The Gap Fund also contributes cutting-edge knowledge, tools and recommendations. For example, by featuring in theState of Cities Climate Finance Report Part 2: Enabling Conditions for Mobilizing Urban Climate Finance, whichprovides critical systems-level conceptual frameworks and recommendations for city, country and climate decision-makers. The Gap Fund has also developed or packaged user-friendly practical tools and notes for operational practitioners and project developers on the ground.
The way cities develop in the coming years, especially in these regions, will influence the trajectory of future greenhouse gas emissions, and the susceptibility of cities to increased flood risks and urban heat island effects. The focus on cities is also reflected in the World Bank's Climate Action Plan, which has identified cities and urban systems as a focus area on a par with energy, transport, food and industry.
Some of the Gap Fund's most recent grant activities include:
San Miguelito, Panama: Identify climate-smart and energy-efficient urban interventions for new cable car infrastructure, with the potential to cut emissions and reduce vulnerability to floods.
Dakar, Senegal: Integrate low-carbon and climate-resilient considerations into the planning, development and construction of affordable and green housing in the greater Dakar region, including piloting a green building certification incentive for building developers.
Mangalore and Kolar, India: Prepare a climate diagnostic report for solid waste management as well as an action plan for improving and financing low-carbon solid waste management services, including a pre-feasibility study.
Bogota, Colombia: Provide technical assistance for greenhouse gas and air quality analytics, city-wide coordination and recommendations to incorporate low-carbon and climate-resilient considerations in the Low-Carbon Vital Neighbourhoods in Bogota– the first pilot in Latin America to implement a "Proximity City Urban Development Model" (also known as the 15-minute city model).
Chefchaouen, Morocco: Prepare a study on low-carbon solid waste management activities including waste sorting, biogas recovery, leachate treatment and the use of solar energy.
Vinnytsia, Ukraine: Support climate change adaptation measures along the Southern Bug River, such as new green spaces along the embankments, development of beaches to improve river transport and the construction of a new bridge to improve walking routes north and south of the city.
Campinas, Sao Paolo State, Brazil: Promote climate change adaptation and reduce flood risks through nature-based solutions along the Capivari river.
Danané, Côte d'Ivoire: Support the deployment of a fleet of 600 low-carbon, low-cost solar tricycle taxis to meet the city's most pressing mobility needs for people, including expectant mothers, and cargo.
Escuintla, San José and Iztapa, Guatemala: Assess the quality of existing waste generation and characterisation data of municipal solid waste and make any necessary additions, compare organic solid waste treatment alternatives and suggest improvements to the existing organisational structure and governance.
Santa Marta, Colombia: Improve and enhance the city's urban forest and forest management, and identify funding opportunities at regional, national or international level as well as links to other potential natural infrastructure projects along Santa Marta's ecological corridors.
Rio de Janeiro, Brazil: Improve hydrological modelling to assess urban flood risks and economic modelling to assess the viability of restoring wetlands as a natural barrier in flood-prone areas and carry out stakeholder consultations.
Makindye Ssabagabo, Uganda: Study existing waste generation, carry out a characterisation study of municipal solid waste using random and seasonal data, and compare organic solid waste treatment alternatives.
Palembang, Musi Rawas and Lubuklinggau cities, Indonesia: Prepare a cost-benefit analysis, strategy and action plan for green, resilient construction and energy-efficient affordable housing in these three cities. Project would help inform the national Government One Million Housing program which aims to provide incentives for developers to build 220,000 homes per annum and to upgrade 160,000 affordable homes.
WEF Launches Toolbox of Solutions to Accelerate Decarbonization in Cities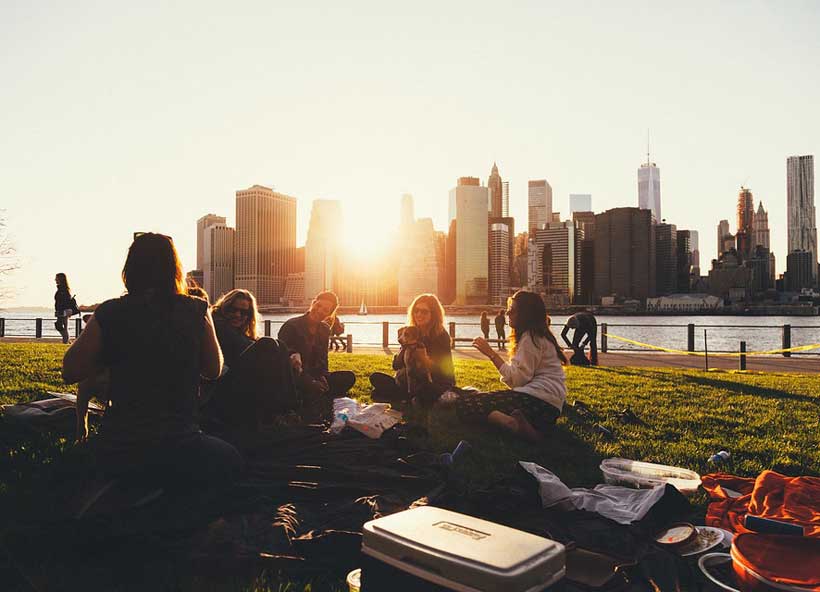 With the percentage of people living in cities projected to rise to 68% by 2050, resulting in high energy consumption, greater infrastructure needs and, carbon emissions, cities have a critical role to play in the race to reach net zero. To help address this challenge, the World Economic Forum, is releasing today the first iteration of its Toolbox of Solutions, designed and built in collaboration with Accenture.
The toolbox is an interactive digital platform containing more than 200 practical solutions to help city leaders, national governments and businesses evaluate and identify optimal solutions for near-term implementation, kick-starting their decarbonization journey. The first-of-its-kind toolbox draws on input and case studies from more than 110 cities, businesses, academics, civil society leaders and other urban stakeholders around the world and across sectors to capture best practices and case studies for urban transformation and decarbonization.
The solutions include policy, business and finance models that result in reduced emissions and other valuable outcomes such as job creation and improved air quality. These solutions are also tailored to specific city attributes including the electricity grid's health, local population density and income level.
"Decarbonization solutions already exist – we don't need to wait for the next big innovation. This platform provides examples of policies and business models that have been used successfully around the world. We are starting with 200 solutions and expect to have many more over the course of the next year," said Kristen Panerali, Head of Energy, Materials and Infrastructure Programme, Net-Zero Carbon Cities, World Economic Forum.
"Urban ecosystems are pivotal in our global journey to net zero, driven by clean and smart electrification. These sustainability initiatives can help accelerate efforts to address climate change with practical and integrated energy solutions for urban transformation for cities of any size around the world," said Jean-Marc Ollagnier, Chief Executive Officer, Europe, Accenture.
Achieving net-zero emissions at city scale will require a transformation in how energy is produced, distributed, and consumed. A related report shows how the built environment and mobility can serve as a catalyst for urban transformation and decarbonization anywhere in the world.
The Toolbox of Solutions is part of the Forum's Net-Zero Carbon Cities programme, which brings together businesses with city, regional and national government leaders to accelerate urban transitions to a net-zero future. The programme's objective is to align and scale efforts across businesses, cities and national-level governments to deliver urban ecosystems that are sustainable, resilient and equitable. The programme aims to enable transformation towards clean electrification and circularity, using integrated energy solutions to address energy, buildings and mobility. The Net-Zero Carbon Cities programme is co-chaired by Jean-Pascal Tricoire, Chairman and Chief Executive Officer, Schneider Electric, and Francesco Starace, Chief Executive Officer, Enel.
As cities fill tech gaps, power of smart cities unleashes
Governing Smart Cities, a report released today by the World Economic Forum, provides a benchmark for the ethical and responsible use of smart city technologies by looking into the inner workings of 36 Pioneer Cities. The authors of the report seek to help city leaders identify gaps, protect long-term interests and keep up with the pace of technology.
According to the report, cities of all sizes, geographies and levels of development have serious governance gaps, such as the failure to designate a person accountable for cybersecurity or to assess privacy risks when procuring new technology systems. However, leaders can close these gaps and protect long-term interests by acting now.
Written in partnership with Deloitte, the report follows the call to action from G20 ministers in 2019 that resulted in the creation of the G20 Global Smart Cities Alliance. The Alliance and its partners represent over 200,000 cities, local governments, leading companies, start-ups, research institutions and civil society communities. It acts as a platform to help cities strengthen their knowledge, expertise and governance of smart city technologies. The Forum is its secretariat.
The 36 Pioneer Cities surveyed span six continents and 22 countries, and have populations ranging from 70,000 to over 15 million. Policy experts and government officials were interviewed from January to March 2021 to assess the implementation of a set of five essential policies identified by the G20 Alliance last year.
Key findings
Nearly all the cities surveyed – including those that are generally regarded as leading global cities – have critical policy gaps related to their governance of smart city technologies
Despite an unprecedented increase in global cybersecurity attacks, most cities have not designated a specific government official as ultimately accountable for cybersecurity.
While the majority of cities recognize the importance of protecting the privacy of their citizens, only 17% of cities surveyed carry out privacy impact assessments before deploying new technologies.
Less than half of the cities surveyed have processes in place to ensure that technologies they procure are accessible to elderly residents or individuals with limited physical abilities.
Open data policy is perhaps the only area in which most cities in the sample have achieved a level of basic implementation. Even here, only 15% of the Pioneer Cities have integrated their open data portals with their wider city data infrastructure, which is a necessary step towards making a city "open by default".
"Cities are continuing to invest heavily in new technologies to automate and improve city services and urban life. Yet our findings validate our fears that most cities are falling behind when it comes to ensuring effective oversight and governance of these technologies," said Jeff Merritt, Head of Internet of Things and Urban Transformation, World Economic Forum. "The G20 Global Smart Cities Alliance is working with cities across the globe to address this gap, beginning with more than 15 policy workshops with city officials this summer."
"Cities have an array of opportunities to become more resilient and sustainable. Technology is an enabler but, to fulfill its full potential, Cities need to revise their governance, operational, and financing models. Here lies the biggest challenge Cities face. Deloitte is proud to have worked with the Forum in this initiative. It is fundamental for us all to gain consciousness of the complexity of the issues and focus on how the moment we are all living can be a key opportunity", said Miguel Eiras Antunes, Global Smart Cities Leader, Deloitte Global. "Now is the moment for a great urban transformation. Addressing urban challenges through the lenses of sustainability, inclusion, and technology is critical to develop and implement a roadmap to guide cities with their governance of smart technology and make an impact that matters."
How to take action
The report concludes that city leaders and officials need to take action before these governance gaps become material risk and affect residents. The report's authors also call for national policymakers, civil society and the business community to help support local governments in overcoming these challenges. Inclusion, data privacy and cybersecurity attacks are top concerns and the G20 Global Smart Cities Alliance has a mandate to help cities close the governance gaps that this report has uncovered. Cities looking for assistance in identifying and addressing their policy gaps are encouraged to contact the Alliance via their website.