ADB Workshop Strengthens Pacific Bank's Anti-Money Laundering Efforts
The Asian Development Bank (ADB) today gathered 40 representatives from 28 local commercial and international banks and government institutions from 11 countries in the Pacific region in a 3-day workshop. Experts from ADB's Trade Finance Program (TFP) updated participants on anti-money laundering (AML) and trade-based money laundering concepts, ADB's customer due diligence and environmental and social safeguard standards, case studies to show how trade finance is evolving in the region and globally, as well as recent trends in supply chain finance.
"TFP addresses money laundering and financing of terrorism in the financial system, while ensuring companies, particularly smaller ones in vulnerable economies such as the Pacific, have access to trade finance. Stopping crime in the financial system while prudently financing small and medium-sized enterprises (SMEs) in developing countries is a big challenge," said Investment Specialist at ADB's Trade Finance Program Mr. Can Sutken. "There is room to improve efforts on both fronts: stopping financial crime and closing market gaps. This two-pronged effort is at the heart of TFP's initiatives on AML."
To date, Guarantee and Revolving Credit Facility agreements have been executed with 4 banks in the Pacific. TFP has supported 10 SMEs through 12 transactions in Samoa with Samoa Commercial Bank Limited valued at $300,000. These are the first export finance and foreign currency-financed trade deals in Samoa. TFP has mobilized $300,000 in cofinancing in the Pacific subregion, which helps leverage ADB resources and brings more support to ADB's developing member countries.
Backed by ADB's AAA credit rating, TFP provides guarantees and loans to over 200 partner banks to support trade, enabling more companies throughout Asia and the Pacific to engage in import and export activities. Since 2009, ADB's TFP has supported more than 15,000 SMEs across developing Asia—through over 21,000 transactions valued at over $36 billion—in sectors ranging from commodities and capital goods, to medical supplies and consumer goods.
In 2018, TFP grew almost 40% to support $6.2 billion in trade through 4,470 transactions. TFP complements its financial support with knowledge products, including a study that quantifies market gaps for trade finance, initiatives to increase the role of women in banking, efforts to enhance environmental safeguards, and initiatives to fight crime through greater transparency in the global financial system. TFP also provides workshops and seminars to increase knowledge and expertise in matters related to finance, trade, risk management, and fraud prevention.
Deloitte Debuts 'Blockchain In a Box' (BIAB)
Deloitte today introduced "Blockchain in a Box" (BIAB) designed to provide intuitive, tangible blockchain demonstrations and experimentations. It is a mobile, self-contained technology platform capable of hosting blockchain-based solutions across four small-form-factor compute nodes and three video displays, as well as networking components that enable integration with external services, such as traditional cloud technologies. Each compute node accepts Secure Digital (SD) card media, facilitating rapid selection and exchange of demo solutions tailored to specific client needs.

"Deloitte custom built this solution based on client interest in understanding blockchain capabilities in live interactions," said Linda Pawczuk, principal, Deloitte Consulting LLP and U.S. blockchain leader and co-leader of global blockchain group. "What's often misunderstood about blockchain is that it is an entirety of a technology solution — when in reality, it's a technology component that enables larger business applications and approaches. Our mobile demonstration is practical, tactical and most importantly, tangible to clients."

Deloitte has demonstrated the BIAB to several clients and to the broader blockchain and emerging technology community at multiple conferences, including Consensus 2019.

"Each time we have used the BIAB to facilitate exploration, the reaction is that of curiosity and excitement where the audience leaves with a deeper understanding of blockchain and how the use cases are implemented," said Chih-Wei Yi, principal, Deloitte & Touche LLP. "It helps to demystify blockchain and is a refreshing and well-grounded approach versus traditional slideware-based demonstrations."
Earlier this year, Deloitte released its annual Global Blockchain Survey, which revealed that blockchain investment continues to surge as new, practical business applications gain traction and business leaders begin to see beyond the "hype cycle." Eighty-three percent of the 2019 survey respondents said their organizations see compelling use cases for blockchain, and more than half (53%) reported that blockchain technology has become a critical priority for their organization this year — a 10 percentage point increase over last year.
Ebola: EU announces new funds to strengthen preparedness in Burundi
The Ebola virus disease outbreak in the Democratic Republic of Congo continues to spread in the east of the country with a high risk of a spill-over into the neighbouring countries. The European Union is stepping up its assistance to Burundi with €465,000 to further strengthen Ebola preparedness measures by authorities and aid organisations in the country.
Christos Stylianides, Commissioner for Humanitarian Aid and Crisis Management, who is also the EU's Ebola Coordinator, said: "To effectively fight the Ebola virus we do not only have to address the affected cases in the Democratic Republic of Congo but also increase our efforts to prevent the disease from spreading to neighbouring countries like Burundi. The European Union is therefore supporting ongoing Ebola preparedness measures in the country, including infection prevention and control. Everything possible must be done to avoid a further spread of the deadly virus."
The new EU funding will be allocated through the World Health Organisation. It will strengthen the coordination, surveillance and response capacities to Ebola in high-risk districts in Burundi, close to the border with the Democratic Republic of Congo. This new funding complements the existing financial support to the ongoing EU efforts in Ebola surveillance and awareness-raising via NGOs and UN.
Background
Since 2018, the EU has provided €47 million to humanitarian partners in the Democratic Republic of Congo involved in the Ebola response in the affected areas as well as in high-risk areas. In parallel, the EU has also been supporting Ebola prevention and preparedness measures in the neighbouring countries most at risk – Uganda, South Sudan, Rwanda and Burundi – with over €4 million in humanitarian aid to ensure rapid detection and treatment in case of spill-over.
Supporting Ebola preparedness in neighbouring countries is crucial in this region with the high mobility and considerable cross-border trade. Uganda has recently witnessed three cases of a family returning from an Ebola-affected area in the Democratic Republic of Congo. No Ebola cases have been detected in Burundi, but the threat has become increasingly real with two newly confirmed cases in the Democratic Republic of Congo's province of South Kivu, which shares a border with Burundi.
Wildlife Demand in Asia Under the Spotlight at International Wildlife Trade Conference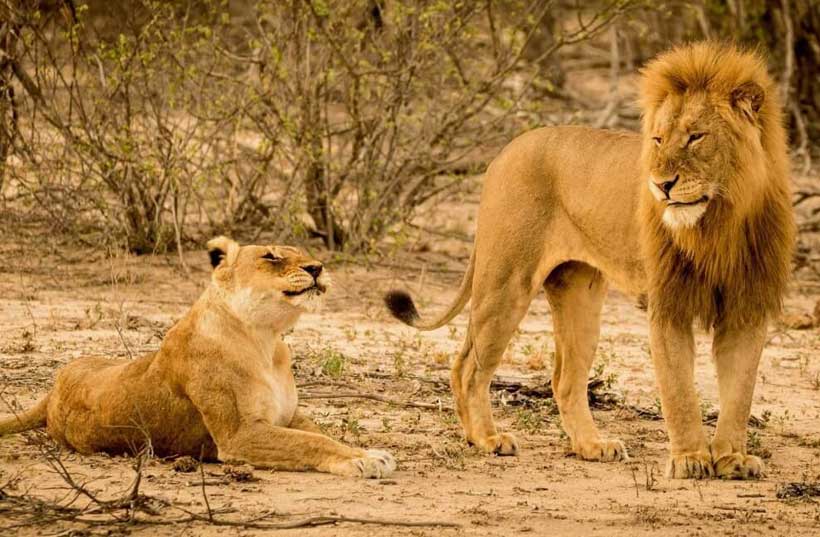 Demand for illegal wildlife products in Asia is not only driving wildlife population declines in the region, but across the globe. Tigers, elephants and rhino will be some of the species to take the spotlight in relation to the illegal trade in Asia at the upcoming 18th meeting of the Conference of the Parties (CoP18) to the Convention on International Trade in Endangered Species of Wild Fauna and Flora (CITES) in Geneva.
Vietnam is now the largest destination for illegal shipments of elephant ivory and rhino horn according to independent analyses presented to the meeting by TRAFFIC, the global wildlife trade monitoring network, the International Union for the Conservation of Nature (IUCN) and the Environmental Investigation Agency (EIA). These wildlife products are either consumed in country, or may be shipped on to other destinations in Asia.
"Vietnam has been a country of great concern for its role in the illegal wildlife trade for many years now and although there have been significant steps forward in relation to improved policy to address illegal trade, it's clear that much more has to be done. WWF is encouraging CITES to look closely at Vietnam's compliance," says Margaret Kinnaird, WWF Wildlife Practice Leader.
In addition to Vietnam, its neighbours Lao PDR, Thailand and China are key countries of concern, particularly when it comes to tiger farms. For now, China has banned all trade in tiger parts, but the continued existence of state-run tiger farms, with thousands of captive tigers creates political pressure and economic incentive for trade from captive tigers to be allowed in the future. WWF believes that such trade would be impossible to control and could put the world's remaining wild tigers at risk. Meanwhile, there is already evidence of tiger parts from farms leaking into markets in the region which by escalating demand, puts the remaining 3,900 wild tigers at increased risk from poaching.
"CITES agreed in 2007 that tigers should not be bred for trade in their parts and products," said Heather Sohl, tiger trade expert. "Yet over 12 years later, we have more tigers, in more tiger farms, in more countries, and more captive tigers and their parts and products entering the illegal trade. It's high time the governments of the world stood by their commitments to tigers, and hold the defaulting countries accountable."
This CITES CoP will be the busiest to date with a record number of proposals to discuss the trade in other iconic species such as saiga antelope, lions, rhino and jaguars as well as weird and wonderful creatures like the spider-tailed horned viper. Their fate will be greatly impacted by the outcomes of the trade discussions set to take place over the course of the two weeks.

Whilst marine turtles have survived for 120 million years, six out of seven species are now assessed as threatened with extinction ('vulnerable' to 'critically endangered') according to the IUCN Red List of Threatened Species. According to the CITES Secretariat, over the last couple of years, Indonesia, Malaysia and Vietnam have played a major role in the unsustainable trade of Hawksbill and other turtles. WWF is calling for stronger measures to be directed at range and consumer countries and for CITES to hold these countries accountable over the coming years.

Not blessed as a charismatic creature, but critical for its role in the marine ecosystem, the trade in one type of sea cucumber known as teatfish will be a highly debated topic this year. WWF supports a proposal to add these species – which are prized in Asian cuisine and are extremely vulnerable to overfishing – to the list of species whose trade is regulated by CITES.

As always, elephants feature heavily on the conference agenda. WWF is calling for CITES to prioritise action with regard to countries that, either through lack of capacity or lack of political will, are implicated in the illegal ivory trade. These include Burundi, Gabon, Togo, Nigeria, Mozambique, Zimbabwe, United Arab Emirates, Lao PDR, Malaysia and – above all – Vietnam.

Finally, underpinning many of the species being discussed, including the near-extinct vaquita porpoise is the important role that Natural World Heritage Sites play in their conservation. These unique places host a high proportion of the remaining populations of such endangered species, and many are menaced by illegal hunting, fishing and logging. WWF is supporting measures to strengthen cooperation between CITES and the UNESCO World Heritage Convention.