ADB Workshop Strengthens Pacific Bank's Anti-Money Laundering Efforts
The Asian Development Bank (ADB) today gathered 40 representatives from 28 local commercial and international banks and government institutions from 11 countries in the Pacific region in a 3-day workshop. Experts from ADB's Trade Finance Program (TFP) updated participants on anti-money laundering (AML) and trade-based money laundering concepts, ADB's customer due diligence and environmental and social safeguard standards, case studies to show how trade finance is evolving in the region and globally, as well as recent trends in supply chain finance.
"TFP addresses money laundering and financing of terrorism in the financial system, while ensuring companies, particularly smaller ones in vulnerable economies such as the Pacific, have access to trade finance. Stopping crime in the financial system while prudently financing small and medium-sized enterprises (SMEs) in developing countries is a big challenge," said Investment Specialist at ADB's Trade Finance Program Mr. Can Sutken. "There is room to improve efforts on both fronts: stopping financial crime and closing market gaps. This two-pronged effort is at the heart of TFP's initiatives on AML."
To date, Guarantee and Revolving Credit Facility agreements have been executed with 4 banks in the Pacific. TFP has supported 10 SMEs through 12 transactions in Samoa with Samoa Commercial Bank Limited valued at $300,000. These are the first export finance and foreign currency-financed trade deals in Samoa. TFP has mobilized $300,000 in cofinancing in the Pacific subregion, which helps leverage ADB resources and brings more support to ADB's developing member countries.
Backed by ADB's AAA credit rating, TFP provides guarantees and loans to over 200 partner banks to support trade, enabling more companies throughout Asia and the Pacific to engage in import and export activities. Since 2009, ADB's TFP has supported more than 15,000 SMEs across developing Asia—through over 21,000 transactions valued at over $36 billion—in sectors ranging from commodities and capital goods, to medical supplies and consumer goods.
In 2018, TFP grew almost 40% to support $6.2 billion in trade through 4,470 transactions. TFP complements its financial support with knowledge products, including a study that quantifies market gaps for trade finance, initiatives to increase the role of women in banking, efforts to enhance environmental safeguards, and initiatives to fight crime through greater transparency in the global financial system. TFP also provides workshops and seminars to increase knowledge and expertise in matters related to finance, trade, risk management, and fraud prevention.
Green Deal: €1 billion investment to boost the green and digital transition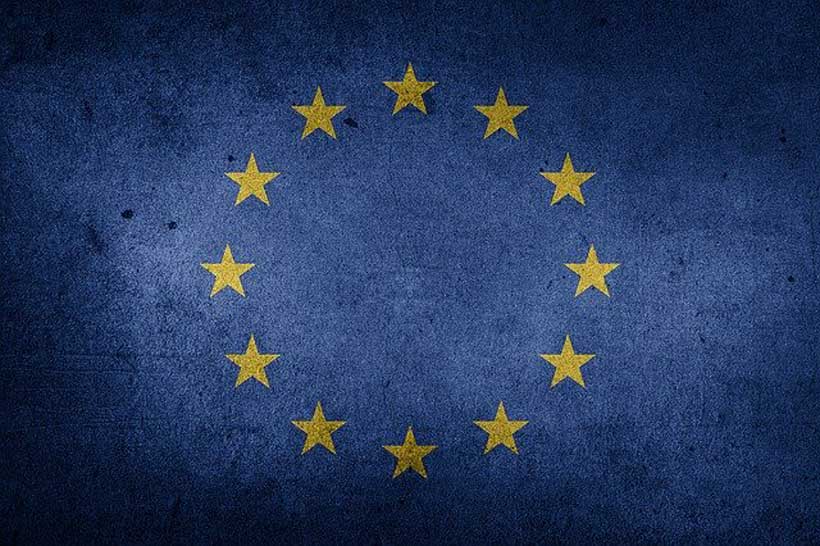 The European Commission has decided to launch a €1 billion call for research and innovation projects that respond to the climate crisis and help protect Europe's unique ecosystems and biodiversity. The Horizon 2020-funded European Green Deal Call, which will open tomorrow for registration, will spur Europe's recovery from the coronavirus crisis by turning green challenges into innovation opportunities.
Mariya Gabriel, Commissioner for Innovation, Research, Culture, Education and Youth said: "The €1 billion European Green Deal call is the last and biggest call under Horizon 2020. With innovation at its heart, this investment will accelerate a just and sustainable transition to a climate-neutral Europe by 2050. As we do not want anyone left behind in this systemic transformation, we call for specific actions to engage with citizens in novel ways and improve societal relevance and impact."
This Green Deal Call differs in important aspects from previous Horizon 2020 calls. Given the urgency of the challenges it addresses, it aims for clear, discernible results in the short to medium-term, but with a perspective of long-term change. There are fewer, but more targeted, larger and visible actions, with a focus on rapid scalability, dissemination and uptake.
The projects funded under this call are expected to deliver results with tangible benefits in ten areas:
Eight thematic areas reflecting the key work streams of the European Green Deal:
Increasing climate ambition
Clean, affordable and secure energy
Industry for a clean and circular economy
Energy and resource efficient buildings
Sustainable and smart mobility
Farm to fork
Biodiversity and ecosystems
Zero-pollution, toxic-free environments
And two horizontal areas – strengthening knowledge and empowering citizens, which offer a longer-term perspective in achieving the transformations set out in the European Green Deal.
The €1 billion investment will continue building Europe's knowledge systems and infrastructures. The call includes opportunities for international cooperation in addressing the needs of less-developed nations, particularly in Africa, in the context of the Paris Agreement as well as the Sustainable Development Goals (SDGs).
The deadline for submissions is 26 January 2021, with selected projects expected to start in autumn 2021.
A Horizon 2020 Green Deal Call Info Day & Brokerage event will take place as part of the virtual European Research & Innovation Days that will take place from 22-24 September 2020.
Background
The European Green Deal is the European Commission's blueprint and roadmap to make Europe the first climate neutral continent by 2050, with a sustainable economy that leaves no one behind.
To reach this 2050 goal, action will be required by all sectors of our economy, including:
investing in environmentally-friendly technologies;
supporting industry to innovate;
rolling out cleaner, cheaper and healthier forms of private and public transport;
decarbonising the energy sector;
ensuring buildings are more energy efficient;
working with international partners to improve global environmental standards.
Equal pay essential to build a world of dignity and justice for all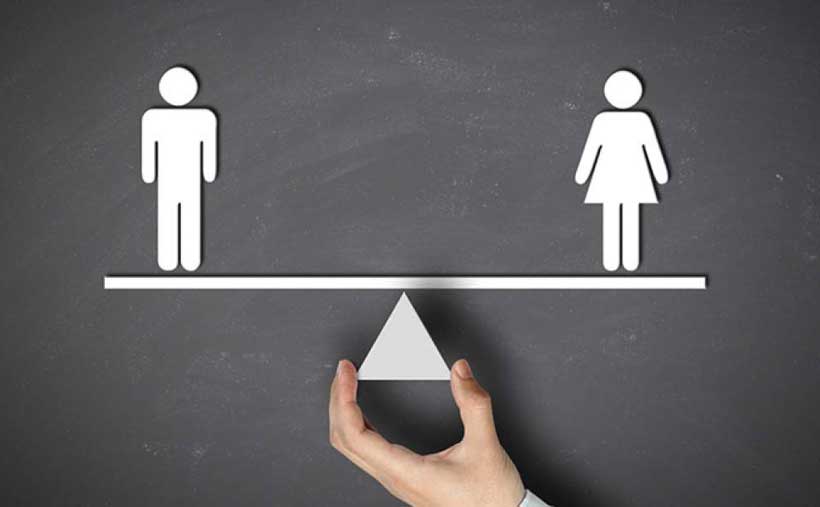 The United Nations is marking the first ever International Equal Pay Day, on Friday, drawing attention to the gender pay gap – the difference between what a woman earns compared to a man, for work of equal value – and the systemic inequalities it is rooted in.
Globally, despite decades of activism, and dozens of laws on equal pay, women still earn less than 80 cents for every dollar men do. For women with children, women of colour, women refugees and migrants, and women with disabilities, that figure is even lower.
Women's unequal status at work "feeds inequality" in other areas of their lives, UN Secretary-General António Guterres said in a message.
"Women's jobs are less likely to come with benefits like health insurance and paid time off. Even when women are entitled to a pension, lower salaries mean lower payments in their old age," he said.
Noting that equal pay laws have failed to address the problem, the UN chief called for greater effort to find solutions.
"We need to ask why women are relegated to lower-paid work; why professions that are female-dominated have lower salaries – including jobs in the care sector; why so many women work part-time; why women see their wages decrease with motherhood while men with children often enjoy a salary boost; and why women hit a ceiling in higher-earning professions," he stressed.
End harmful gender stereotypes
Mr. Guterres also underlined the need to end harmful gender stereotypes and remove institutional barriers, as well as sharing family responsibilities equally.
"We need to recognize, redistribute, and value the unpaid care work that is disproportionately done by women," he urged.
Such efforts are all the more urgent given signs that the gender pay gap may worsen due to COVID-19 and its fallout, including because so many women work in service, hospitality and informal sectors which have been hardest hit.
"The COVID-19 pandemic has exploited and exposed inequalities of all kinds, including gender inequality. As we invest in recovery, we must take the opportunity to end pay discrimination against women," said the Secretary-General.
"Equal pay is essential not only for women, but to build a world of dignity and justice for all," he underlined.
Unequal pay a stubborn and universal problem
According to UN Women, the UN Entity for Gender Equality and the Empowerment of Women, in spite of significant progress in women's education and higher female labour market participation rates in many countries, closing the gender pay gap has been too slow.
At the current pace, it could take 257 years to achieve economic gender parity.
Women workers' average pay is generally lower than men's in all countries, across all sectors, for all levels of education, and age groups. While gender pay gap estimates can vary substantially across regions and even within countries, higher income countries tend to have lower levels of wage inequality compared to low and middle-income countries.
However, estimates of the gender pay gap understate the real extent of the issue, particularly in developing countries, because of a lack of information about informal economies, which are disproportionately made up of women workers, so the full picture is likely worse than what the available data shows us, says the UN agency.
The International Day
The International Equal Pay Day, to be commemorated on 18 September annually, was established in 2019 by the UN General Assembly, which voiced deep concern over slow progress in women's economic empowerment, the undervaluing of work traditionally held by women, and the difficulties in tackling pay inequality.
The General Assembly urged action to reach the goal of equal pay for work of equal value for all, and encouraged all stakeholders to continue to support the goal of equal pay for work of equal value.
Protect lives, mitigate future shocks and recover better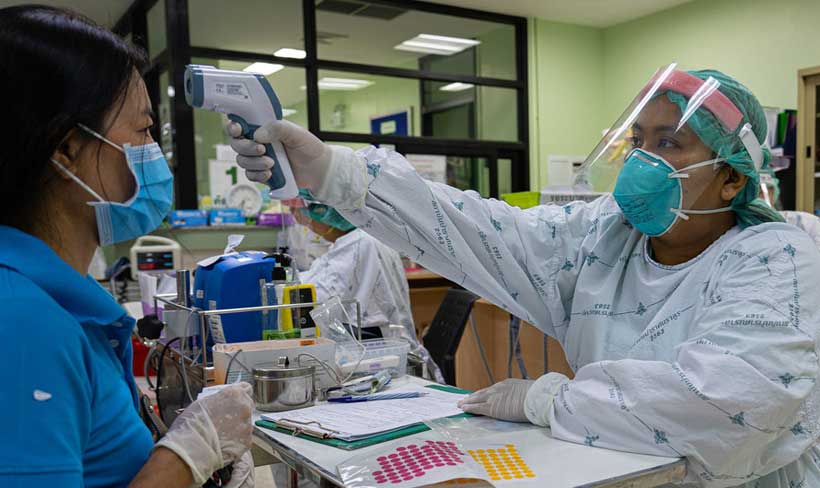 Over the course of 2020 thus far, the coronavirus has taken hundreds of thousands of lives, infected millions of people, and wreaked socio-economic, humanitarian and human rights havoc, the United Nations said in a new report released on Wednesday.
According to the September update of the UN Comprehensive Response to COVID-19, no country has been spared; no population left unscathed.
Among other things, the update outlines the steps needed to save lives, protect societies and recover better while pointing the way to addressing future shocks, above all from climate change, and overcoming the universal inequities.
Three-point response
UN Secretary-General António Guterres has often said that the pandemic is a human crisis that has laid bare severe and systemic inequalities.
"No country has been spared. No population group remains unscathed. Nobody is immune to its impacts", the report spelled out.
To address this, the UN is pursuing a three-point comprehensive response focused on health, safeguarding lives and livelihoods, and addressing underlying vulnerabilities to rebuild a more resilient, inclusive and sustainable world.
Health first
The update revealed that the UN system led the global health response early on, providing life-saving humanitarian assistance to the most vulnerable, establishing rapid responses to the socio-economic impact and laying out a broad policy agenda.
Solid science, reliable data, and analysis are critical for policy- and decision-making, especially for the tough choices required during a pandemic, according to the report.
To help create a knowledge base and provide support to national policymakers, the UN has also issued a series of policy brief that examines the pandemic's diverse impacts and offers relevant information and advice.
Containing the virus
The most urgent course of action in dealing with COVID -19 has been to suppress transmission of the virus, through detecting, testing, isolating and caring for those affected.
This requires physical distancing, fact- and science-based public information, expanded testing, increased health-care facility capacities, supporting health-care workers, and ensuring adequate supplies.
Some countries can or have already achieved these conditions with their own resources but developing countries continue to need considerable support, the report noted.
Universal access
The update shone a spotlight on the need for the biggest public health effort in human history.
That means a vaccine, diagnostics and treatment for everyone, everywhere.
At the Global Vaccine Summit in June, the UN chief spelled out, "A COVID-19 vaccine must be seen as a global public good".
Battling twin crises
As climate change is not on hold, recovery from COVID-19 must go hand-in hand with climate action.
And addressing both simultaneously requires a response stronger than any seen before, upheld the report.
It saw recovery as an opportunity to address the fragilities laid bare by the virus, including the climate crisis.
Moreover, it outlined the steps needed to move forward, such as decarbonizing transport, buildings and energy sectors; transitioning away from fossil fuels; and creating jobs to build resilient and sustainable infrastructures.
Sustaining the response
As the world is still in the acute phase of the pandemic, the UN update maintained the importance of sustained political leadership, unprecedented levels of funding, and extraordinary solidarity between and within countries to recover.
The Organization will continue to consult with Member States and all partners on how best to support these efforts over the long term.