Climate Chaos, the Science and Our Own Responsibilities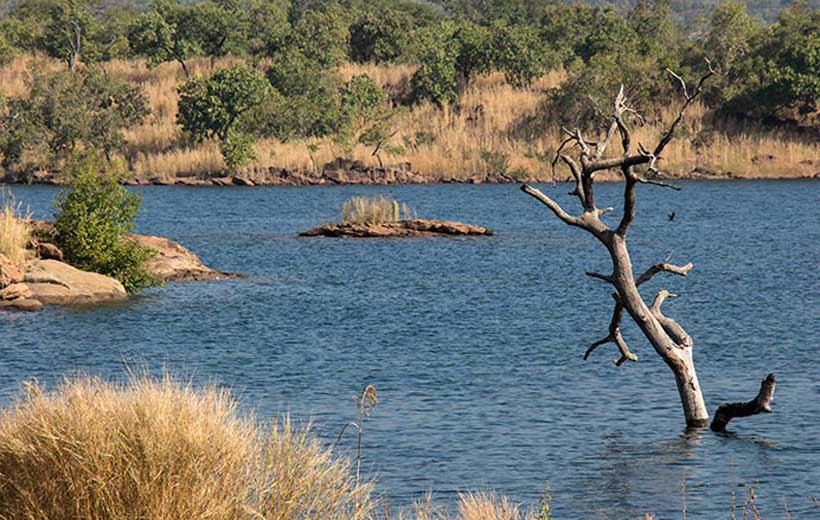 On the last day of the UN Climate Change (June 17-27, 2019) meeting in Bonn the key IPCC report on 1.5 C was blocked from further discussion by Saudi Arabia and an unlikely set of allies: the US, Iran and Russia. The report as the saying goes has been deep-sixed meriting only a five-para watered down waffle at the end of the agreement, so what next?
If the Paris Agreement was transformative in its democratic innovation, its voluntary aspects opened up the possibility of countries failing to meet their nationally determined contributions (NDCs) targets. These are at the heart of the Paris agreement and their voluntary nature invites democratic engagement — the example of Greta Thunberg and her mushrooming support comes to mind. Even more necessary after the Bonn meeting, democratic pressure on governments is vital to counter the fossil fuel lobby.
Also the climate change debate is framed around two temperature figures, the famous 1.5 C and 2 C scenarios. We need a rallying cry but the fact is temperature is an amorphous goal. We cannot ask countries to reduce temperature by a certain number because the whole earth is involved and it is beyond individual capacities; hence the target NDCs, the rather dull but practical numbers.
When the UN sponsored Intergovernmental Panel on Climate Change first released its famous (now banished) 1.5 C report last October, it set off alarms. Comprising the work of hundreds of the world's leading climate scientists, it predicted a grim future and a narrowing window of action. It examined a 1.5 C rise in mean global temperature from preindustrial levels, comparing it with a 2 C rise. We are already experiencing the effects of being 1 degree above, and according to the report should reach the 1.5 C level as early as 2040. The 1.5 C and 2 C figures result from simulation exercises, although by undoubtedly respected and expert scientists.
At 1.5 C above, the report states, 70-90 percent of the world's sea corals would be lost (with a 2C rise 99 percent would be gone); the Arctic sea ice would be in fast retreat threatening polar bears and raising sea levels; and with higher ocean temperatures we can expect worsened severe storms, rain and flooding.
There is worse for at a 2C rise the cycle becomes self-sustaining, meaning a runaway feedback loop cycle. Clearly the Paris agreement, holding temperature increase to 2C, is no longer viable if we are not to leave behind a raging planet to our children and grandchildren.
Meanwhile, Paris itself is facing a heat wave with temperatures expected to exceed 40 C (104 F) and national records for June temperatures likely to be shattered. Europe as a whole is experiencing the same, although it made little difference to the dissenters in sweltering Bonn. While climate change is usually not blamed directly for short-interval, extreme weather events, a warmer earth is still likely to be an exacerbation, and scientists might well be able to prove a closer link as research in this area matures. At the very least, it makes intuitive sense.
It has already been hot further north. Greenland had temperatures 40 F above normal in mid-June. It caused an early, unprecedented ice melt when it is more usual for big melts to occur in July. On just one day (June 13, 2019), scientists estimated a melt of 2 billion tons. If Greenland experienced a record melt in 2012, then 2019 could be a year that might surpass it. The problem of high temperatures and above normal ice melt spans the Arctic. Moreover in the Antarctic, the coldest regions, long believed to be immune, are beginning to show signs of melting.
Foreshadowing the 1.5 C report, the expected consequence has been a rise in ocean levels. These are already 7 centimeters (about 3 inches) higher than in the 1990s (keyfinding 1) of the Climate Science Special Report. Human-caused climate change is considered a major culprit. The reported rise is accelerating and is now at a rate of 3.9 millimeters a year, or about an inch every 6 years.
Coastal land flooding and loss is no longer just a problem faced by The Maldives in the Indian Ocean, or some Pacific Islands. Low-lying cities like Norfolk, Virginia have begun to flood at high-tide. This nuisance tidal flooding is expected to increase 5 to 10 fold (keyfinding 4).
Changing weather patterns also have other consequences. In California, large fires now burn twice the area they did 50 years ago, and are expected to be tripling that same area by 2050. Future projections point to both larger fires and a longer fire season. Some consequences run counter to presumptions and surprise us. Who would have expected a heat wave in Canada to kill more than 90 people in 2018? It is not the only example. The UK suffered debilitating summer heat in 2018 and 2017, and a heat wave engulfed southern Europe in 2018, where Portugal and Greece were also hit somewhat unusually by wildfires. The same in the Southern Hemisphere, for in Australia the wildfire season now starts earlier, is longer and more devastating. In Spain, a 10,000 acre fire is raging right now, caused by extreme heat self-igniting a manure pile.
The U.S. 'National Climate Assessment' last November did not mince words when its overview concluded: "The evidence of human-caused climate change is overwhelming … the impacts of climate change are intensifying across the country." The assessment is mandated by Congress and affirmed by science agencies of the government.
President Trump, who religiously opposes climate change believing it to be a natural phenomenon that will reverse itself also naturally, had a brief response: "I do not believe it." About the report's estimated economic impacts, Sarah Sanders, his then press secretary, claimed the report was "not based on facts." The "facts" on which the Trump administration reached its conclusions have not been released. The source of these quotes, Science, is the principal organ of the American Association for the Advancement of Science. It has labeled the gap between action and what is demanded by the worsening climate-fueled weather disasters as the policy 'breakdown of the year'. About the current administration, one prominent scientist, the president of the Woods Hole Research Center, was moved to remark, "They're in la-la-land."
Sadly this la-la-land is not harmless because the US changing tack on climate action gives other countries leeway to do the same. One example: Brazil's new (this year) right-wing president, Jair Bolsonaro, has promised to open more of the Amazon rain forest for development reversing its CO2 capture into more CO2 emission. CO2 happens to be the most sensitive gas to the heat radiation wavelengths reflected from earth, returning more back.
So we have rising temperatures and scientifically ignorant politicians but all is not lost. It is quite likely we will fall short of the 1.5 C target. Yet the plain fact is there will not be a clash of cymbals and the world will not end with a bang. All that will happen will be a greater reliance on carbon capture directly with its fast developing technology, or indirectly through means such as afforestation. In short, to stop hothouse earth, we have to start removing CO2 from the air.
Carbon capture from the atmosphere has been difficult and expensive. A better alternative might be to remove it at the source. That means at power stations and factories, plus there are new processes offering hope. These include a powder that soaks up CO2 before it is expelled into the air. For CO2 already in the atmosphere, there is a resin in the form of resin trees to absorb it, and a company that promises to capture air CO2 and turn it into fuel. Yet most carbon emission comes from transportation, so it also points to a future of electric cars.
That is also the thesis of Greg Ballard's book, "Less Oil or More Caskets." The book's title refers to the human and military cost of protecting the free flow of oil. A former Marine Lt. Colonel and two-term Republican mayor of Indianapolis, he is a long-term advocate of electric cars and rapid-transit electric buses, the latter underway in Indianapolis. He even managed to secure federal grants despite Trump's opposition, proving both that Trump is not unassailable and a few Republicans are finally seeing the light.
Another avenue of individual involvement is dietary change for a sustainable future — in itself clearly at odds with the zealous consumption of meat in rich countries. Ruminants release methane through belching as food passes through their several stomachs. Over their agricultural cycle, cattle alone emit 270,000 tonnes of greenhouse gas per tonne of protein, many times more than poultry. As some have noted if cows were a country, they would rank third in greenhouse gas emissions. Hence the Beyond Burger type of substitutes from vegetable sources. If it doesn't quite make the taste test for some, there is the intriguing potential of lab-grown meat — no animals involved.
This and other innovations have been described not unappetizingly in the National Geographic. For example, crickets are an excellent source of protein offering more protein per pound than beef and their production leaves a tiny ecological footprint in comparison. Ground up into powder, this protein can be added to flour or other foods. Kernza is a perennial grain and a substitute for wheat and corn but without their annual tilling which robs the soil of nutrients and also causes erosion. There is also a new oil made from algae. Sourced originally from the sap of a German chestnut tree, it has been developed further to yield more oil, and is being sold under the name Thrive. With a neutral taste and high smoke point, it makes an excellent substitute for the environmentally destructive palm oil, where plantations have ravaged forests in Indonesia and imperiled orangutans.
All this innovation demonstrates that although the window to act narrows by the day, climate change is not unassailable, provided there is the wherewithal (clearly absent in this administration) to make the urgent and necessary changes in public policy — for example, investment in carbon capture research to make costs viable. In addition, we need the commitment to make changes in our own lives.
Author's Note: This article first appeared on Counterpunch.
Fisheries, Food Security and the Issues of Climate Change and its effect on the Indo-Pacific
The living natural resources in the Indo-Pacific is taken to be one of the richest assets of the Indo-Pacific and constitutes of a prospective asset to feed the population of the Indo-Pacific region. Many livelihoods are also dependent upon these living resources of the waters. According to the Food and Agricultural Organisation of the United Nations these resources have been approximated to have increased from 20 million metric tonnes in 1970 to that of 46 million metric tonnes in 2012. Among the various fishing nations of the world that is 14 out of 18 nations lies in the Pacific rim and is dependent on the fisheries business of this region whatsoever. Fisheries industries are a prospective means of livelihoods for various countries and for improving various domestic economies all around the world. Countries like Maldives gets 2percent of its GDP from the fisheries industries and 90% of its global export is also constituted. Aquaculture and fisheries is a vital source for food for a huge population across the world and hence protection of these resources is a significant concern as it would contribute to the future of the Indo-Pacific region to a great deal. Countries like China, Egypt, Mozambique, Malaysia, Myanmar, North Korea and so on depend a great deal on the Indo-Pacific for its main source of protein that is food. Hence fish is a great source of both human security and social welfare as a source of livelihood as well as a means of livelihood for a huge population across the globe. Across the Indo-Pacific also the littoral states have started to depend upon fisheries as a source of food and livelihood and according to Australia, the need for fisheries will double across the world by the 2050s.
Coastal regions prove to be the most vulnerable areas where the climate changes may affect and is also turning to be a havoc in terms of the global climate change in the present-day scenarios. The impact of global warming has resulted in the rising of the sea levels and increasing incidences of tropical cyclones, increasing in the sea surface temperatures and so on. Moreover, seas absorb more of the carbon dioxides which are emitted in the atmosphere because of the human activities and results in accentuation of acidification of the surface waters of the Indo-Pacific. Climate change also has direct connection to the human interference of the seas whereby there is greater destruction of habitats, overfishing, pollution of seas. The Indian Ocean and the Western Pacific are already considered to be one of the most highly impacted marine ecosystems on the globe. These pressures on the marine ecosystem may have adverse effects and each stressor may individually add on to the negative impacts on the seas and may expose these regions to future instabilities and risks. These may hugely impact the human population which directly and indirectly depend upon these waterbodies for their foods and livelihoods in a massive way. If we talk about the Indo-Pacific region there will be a serious impact on the population who depend on the food, livelihood and also for the countries whose economy is more or less dependent upon the Indian Ocean and Pacific Ocean respectively. Hence the sustainability and protection of the marine ecosystem and the blue economy is of utmost priority in contemporary times. Along the coastlines the Indo-Pacific countries will suffer huge incidences of storms and tropical cyclones because of the climate changes across the globe. These changes in climate is taken to have direct consequences on the littoral states and also have impact on the fisheries resources and which in turn will affect the fisheries infrastructure to a great deal in the Indian Ocean region and also the Western Pacific region as well. The increasing emissions of the greenhouse gases are also having adverse effects on the oceanic bodies of the world. This in a greater way pollutes the oceans and also have adverse health effects on the human population because of the harmful gases being emitted. These greenhouse gases are taken to adversely affect the habitat of the ocean and also interfere with the natural species reproduction in the region. "Economically, ongoing climate change risks substantial harm to world fisheries. Estimates indicate global warming could cut the value of world catches some 17 to 41 billion dollars a year by 2050, with East Asia and the Pacific bearing the deepest losses."
Various international organisations have been involved in order to maintain the sustainability of the waterbodies of the Indian Ocean and the Pacific Ocean. Among other organisations the most important one is the United Nations Convention on the Laws of the Seas which was constituted in 1982. It "underpins other international treaty arrangements addressing marine resources by establishing the regime of EEZs defining national maritime limits and jurisdiction, bringing waters out to 200 nautical miles under the regulation and control of coastal states". Other international agreements are 1993 Agreement to Promote Compliance with International Conservation and Management Measures by Fishing Vessels on the High Seas; the 1992 Convention on Biological Diversity; the 1995 UN Agreement on Straddling Fish Stocks and Highly Migratory Stocks; the 1995 UN Food and Agriculture Organization Code of Conduct for Responsible Fisheries and follow-on 1998 International Plan of Action for the Management of Fishing Capacity; the 2001 International Plan of Action to Prevent, Deter and Eliminate Illegal, Unregulated and Unreported Fishing and so on. There are also broader fisheries organisations and commissions and environmental organisation to solve the problems of climate change in the Indo Pacific region for that matter. A new organisation in this purview has come into existence in 2012 which comes to be termed as the South Indian Ocean Fisheries Agreement (SIOFA). The Indian Ocean Rim Association is a large association of the Indian Ocean Rim countries having broader outlook towards the scientific, economic and social prospects of the countries and also to protect their interests and needs although its activities need greater focus and magnification in the present days. The sustainability of the assets proves to be the main focus of the Indo Pacific region. Curbing of green house gases and protection of environmental changes have to be the main focus of each and every country not only in the Indian and Pacific Ocean region but across the globe. The fisheries is also greatly dependent on the well being of the environment and the reduction incidences of pollution in the Indo-Pacific region. Also, the political initiative and the cooperation of each and every nation of this geopolitical region should also take steps towards the protection of the Indo-Pacific region which can prove to be one of the greatest exporter of fisheries, energy and other natural resources across the globe.
Climate Change – call for a united front
"Nature bears long with those who wrong her. She is patient under abuse. But when abuse has gone too far, when the time of reckoning finally comes, she is equally slow to be appeased and to turn away her wrath"-Nathaniel H. Egleston
At the turn of the 20th century, amidst the deteriorating environmental conditions, Nathaniel Egleston –the second Chief of the US Division of Forestry – took to his guilty conscience, awakened by a then-murky threat to existence that loomed large and heavy, and took his woes to the public eye. Through his renowned article for the Harper's magazine, titled "what we owe the trees", Egleston expressed his concerns about the influence of the then-pioneering Industrial Revolution on both the landscape and demography. He saw what others could not – capitalism at the expense of survival, veiled in the guise of a better way of living. While humans marveled at the leaps and bound it made, the 'almighty dollar' took helm and Mother Nature took the fall. Trees gained superficial economic value, and lumber production became common parlance – money was rolling in the pockets like never before, and the dollar assumed divinity. People took and took whatever they wanted from mother nature without holding their end of the bargain – there was no give-and-take; just take. People had adopted what Egleston pointed out as a "freebooter style", and he could see what everything was leading up to – humanity at a crossroads with nature. Reforestation was then alien a concept, and there was no sight of karmic justice. Nature did come to settle the bargain once or twice, but it did not awake the human conscience on a global scale. The infamous smog of 1952 capitalized on the remorse of industrialists, but after a series of repeated denials of the correlation between the deaths and the pollution that the coal stations emitted, prompted the British government to reconsider its energy mix and pass the world's first "Clean Air Act". But that was it for the rest of the world then, for money had to be made fast and economies had to be built. Profiteering became humanity's best friend at the expense of the trees – our sincerest compadres. Common wisdom dictates that the value of something is not realized until it is gone, and the same applies to mother nature – trees slowly exacted its vengeance, and the world we lived in changed for the worse. We won the battle but slowly started losing the war without even knowing about it; or how Egleston subtly says:
"The trees are man's best friends; but man has treated them as his enemies. The history of our race may be said to be the history of warfare upon the tree world. But while man has seemed to be the victor, his victories have brought upon him inevitable disasters"
Humans are creatures of habit – where threats to survival loom in, the conscience breaks free and humanity is pushed to a united front. Lands, weapons and bombs may have reigned supreme for a while, but no more – there's a new kid on the block, and he is as ruthless and merciless as one can be. Even the monster under the bed falls pale in comparison to the nightmare of our own creation. Climate change – or perhaps more aptly, climate 'breakdown' – is the greatest challenge facing humanity in the twenty-first century.2020 bears witness to it – was the world not warned earlier about the impacts of messing with the environment, one of them being an outbreak of zoonotic vector-borne disease? Were red flags not raised on every medium possible (with even Netflix featuring an explanatory episode in its popular infotainment show, "Explained", on the looming risks of the pandemic)? Were they not raised high enough? Did we not hold our end of the bargain with nature? It is ironic for the very species that relies on the trees – for the oxygen to breathe in, for the fruits it bears for energy, for the by-products it expels for the profiteering we wag our tails around, and for regulating extreme temperatures that we face (to name a few) – to take it for granted. Did trees change course? No, but humans did. Egleston would be turning in his grave right about now.
So, what has exactly brought humanity to crossroads with nature? What has brought the need to fight for our survival? And the most important questions that one need to ask is: why is unanimity of support a forlorn dream? Why is climate modification not treated as an existential threat in various modicums of the social order? Rational questions with irrational directives, one must say.
"Taken as a whole, the range of published evidence indicates that the net damage costs of climate change are likely to be significant and to increase over time"
(IPCC)
The proof is truly in the pudding. People have started to notice. Glaciers have shrunk; ice caps on water bodies are breaking apart; water body levels are rising and getting warmer; temperature and weather patterns are exhibiting volatile aberrations; species are changing trajectories; the flora and fauna around are slowly counting its days; trees are flowering sooner than expected; agricultural yields are shrinking; water cycles are accelerated in an unhealthy discourse for its inhabitants; coral reefs are bleaching; marine and terrestrial ecosystems are on the brink of destruction; and the list goes on. By 2018, mean warming of about 1.2°C beyond preindustrial baseline has already caused unacceptable impacts, but it does not stop there. The demons are coming sooner than one predicted – as per WMO's estimates, the mean increase of 1.5°C, expected by 2030, will be here earlier than expected (no more than in the following five years). There's more – through 2024, nearly every region on Earth is predicted to be hotter than it has been in the "recent past". The Arctic region will experience the most significant warming by then – it has already witnessed its 'historic' loss in ice caps in the year 2020. The Antarctic region will experience the most significant storms by then – something it does not usually bid hello to. Forget horror movies and folklores for the thrills and chills; we've set a stage for all the horrors to follow. The climate change models, unlike most models of differing purposes, have remained mostly accurate. The pandora's box is slowly unravelling, and the wake-up call has never sounded more desperate than now.
"As climate model projections have matured, more signals have emerged from the noise of natural variability that allow for retrospective evaluation of other aspects of climate models — for instance, in Arctic sea ice and ocean heat content. But it's the temperature trends that people still tend to focus on."
(Gavin Schmidt)
It is true that temperatures and weather patterns are changing. But what does it mean for the survival of human life, exactly? Well, the more the world stockpiles on greenhouse gases in the atmosphere, the more we risk the depletion of the protective stratospheric ozone layer – 2020 bears witness to the historic deficit in ozone layer over the Antarctic region. The deficit that, in the preceding year, exhibited the lowest historic contraction ever has left everyone in a flurry of negative emotions, and that too in a year where anything and everything could happen. More harmful ultraviolet radiations (the B- and C- types) are able to easily penetrate all protective layers that the atmosphere harbors. This is where greenhouse gases add insult to injury –if any heat was meant to escape, the entrapment of carbon dioxide and nitrogen oxides, to name a few, will ensure that the lid remains tight. In effect, heat waves become common practice. More people are affected and pushed to the gallows with increasing prevalence of heat cramps and strokes. Rates of melanoma and cataracts cases keep jumping with every day we choose to turn a blind eye to mother nature. Children are resultantly born with genetic mutations. When the human body's core temperature reaches the temperature of 38.5°C, an adult is exposed to a cascade of symptoms, and healthy organ functioning is, in due process, compromised. Living a healthy life has become a difficult and often dangerous task to fulfill.
"Climate change is not just an environmental issue; it is a technology, water, food, energy, [and] population issue. None of this happens in a vacuum"
(David W. Titley)
It takes on a toll on the produce that we eat and the water we drink to surviveon. With trees maturing faster than disposed, the fruits they bear do not necessarily possess the nutrients it ought to carry – in extreme cases, they bear no fruits at all. For the capitalist and profiteers, another perspective might run a chill down the spine: crop yields are falling. Forget biofuels if the crops are not enough to even feed a single person. For the consumers, it equates to undernutrition and malnutrition. Climate modifications will alter the trajectory of migration patterns of harmful insects and pests – the locust infestation (and the economic and social losses it carried with it) should come as no surprise at all for the inhabitants of Kenya, Somalia and some South-East Asian nations (Pakistan included). With an already-domineering situation of global poverty, undernourishment and malnutrition, the developing nations will take the first hit. They already have. Others will follow suit.
"The violence that exists in the human heart is also manifest in the symptoms of illness that we see in the Earth, the water, the air, and in living things"
(Pope Francis)
One of the many things that makes humans special from the rest of the animal kingdom is their diverse dietary needs – they rely not just on the fruits of our toil, but also on the flesh and produce of certain animals. While the continuity of various crops dangles on thin ice, the fate of animals (and the animal kingdom, as a whole) also hangs on a balance. Lands are riddled with increasing prevalence of droughts and depleting yields. Eutrophication is accelerating beyond control, and water bodies are deprived of the necessary conditions to regulate life within. In effect, habitats are altered or become inhabitable – the warming ocean bodies are already pushing schools of fish away from their original habitats. Migration carries with it the potential risk of an epidemic outbreak – the fresh wounds from the coronavirus outbreak should be enough to sum up the detriments of the latter. Adding fuel to the fire, the woes of water- and air-pollution are threatening to adulterate the food chain at large – clean water bodies, for instance,are be robbed of the purity and benefit it was meant to offer. The 1956 Minamata outbreak in Japan is as good an example as any.
Breathing nowadays feels like playing with fire – with an abundance of noxious and toxic gases present in the air we breathe, one improves the odds of physiological impairments and mortality. And with the increasing concentration of ozone and greenhouse gases, nature's self-cleansing protocol is violated – the pollutants are unable to escape even the troposphere (our breathing space). Even in small quantities, this poisonous cocktail of gases poses an existential threat of grave repercussions. These gases silently pile up within the respiratory or circulatory systems, accumulating to the point where they are no more a drop of poison; rather, an ocean of it.
If the aforementioned fails to serve its purpose, then perhaps economic woes might titillate the conscience of the 'dollar-guided'. Undeterred increments of temperature and climatic detriments would mean a drastically-abridged fertility of the lands that we rely on. Crops will fail to mature efficiently. The products do not command the same value as it used to. The swelling of droughts and siltation has made land unsuitable for any use, let alone agriculture or construction. The livelihoods of people dependent on such lands has gravely contracted, adding to the woes of different socio-economic classes within. Anomalous calamities – acid rains, storms and otherwise – are reigning supreme. Land is losing its value in more ways than just economic ones – the price tag means nothing if it can't satiate the socioeconomic and necessitated value that it ought to deliver.
"There is one issue that will define the contours of this century more dramatically than any other, and that is the urgent threat of a changing climate"
(Barack Obama)
If something needs to be done, it needs to be done now rather than later. And as common wisdom dictates, if there is a will, there is a way – or better still, if there is a will, there is unity. The existential threat is real. There is no denying the harrowing climate statistics – humans tend to aberrate from the truth, but numbers do not lie. It is time to carry the mantle of change ourselves as well and face the looming threat with a cohesive front. Unity has helped generations, and its time the twenty-first century jumped leaps and bounds itself. The lives of the generations to follow depends on how we act today. Time for more Thunbergs and Gores.
"People need to stop financing denial of climate change"
(Al Gore)
For that to happen, an army needs to be raised. The curtains of ignorance must be removed from the field of sight of as many people as possible. Current technological capabilities make it possible to engage more people with facts and information, especially in the way that is understood by a specific person – there is no one-size-fits-all, and the gap between the knowing and otherwise must be mitigated through the way one understands. This is where a robust, rightly-guided and unbiased media takes the spot light – infomercials and public awareness programs must be tailored to local needs (or, rather, the needs of the viewers it hosts). Governmental and not-for-profit organizations of every country must invest the necessary resources – be it time, finance, human capital, and so on – to embark on educating its citizenry. With a plethora of media to capitalize on, this would not be difficult task.
"We must now agree on a binding review mechanism under international law, so that this century can credibly be called a 'century of [decarbonization]"
(Angela Merkel)
Shiny enterprises and state-of-the-art legislations might look good on paper, but the entire exercise fails if one does not walk the talk – there is no point of a legislation without legally-binding commitments. The relative successes of the Kyoto Protocol are an example of the wonders compliance can do for the world (though one may argue against its efficacy and shortcomings). Moreover, there is no point for a nation to attend a Convention and sign an MEAjust for the sake of the 'almighty vote-bank' and leaving it unratified. Even more baffling is the curious case of advanced economies like the US and Canada rashly pulling out of ratified agreements like the Paris Accord – if the world leaders want to inspire and lead by example, they are not doing a very good job at it. Now is not the time of personal interests; mother nature does not discriminate between the rich and poor, white and dark, man and woman, the affluent and poor-struck, and so on. Its's tongue is one and not bound by any language, and the message is one and same for all; when such is the case, shouldn't our response follow suit?
"Be part of the solution, not the problem"
(Stephen R. Covey)
The next steps, on an individual and communal level, are self-explanatory – making amends with mother nature. The adulteration of the environment needs to be curbed. For such to happen, existing and prospective pollution-control policies must be undertaken. Carbon-reduction commitments must be expedited to the maximum possible. The fight against ozone-depleting substances must be won at all costs. Redundant and polluting technology and practices must be phased out – it is heartwarming to see a keen player like Pakistan taking big steps in alternating the traditional brick kilns with the modern-day zig zag kilns, or imposing sanctions on stubble-burning to combat the issue of smog and air pollution. If trees are meant to be cut down, the same (or more) must be given back to the Earth – afforestation and reforestation must become common practice (one is again reminded of Pakistan's awe-inspiring 'Billion Tree Tsunami' project).Economic and social incentives must take root if one is to lure the affluent – tax incentives for adopting, or shifting to, green technology is a good start. Appropriate penalties must hold the miscreants at bay. Humanity's reliance on fossil fuels in its energy mix must cease to exist. Renewable resources must be sought and exploited to the fullest.
It does not stop here. Municipal and household wastes must be properly disposed. Trash must end up in the correct bin. Vehicles should not emit noxious and unhealthy gases, for which battery-operated engines or green-tech (such as catalytic converters) should do the trick. Industries and pollution hotspots must be built far away from residential areas and water bodies. Emissions should be filtered for toxic gases – a plethora of scrubbers, electrostatic precipitators and filtering technologies are available. Sanctuaries must be built to preserve depleting flora and fauna species. Water bodies must be purified of any non-degradable and poisonous litter it harbors. And the list goes on and on.
"We have a single mission: to protect and hand on the planet to the next generation"
(Francois Hollande)
There is so much to do, but so little time to do everything. Climate change must be taken seriously. The time is past when humanity thought it could selfishly draw on exhaustible resources and do as it please. We all know now that Earthis not a commodity. The battle is lost, but the war is not over(yet). And while the damage has been done, it is not too late to make amends. The lives of our children and theirs hangs in the balance. Solutions to the crisis are within reach, but in order to capture them, we must take urgent action today across every level of society. In order to do so, we need to gather our brains and take helm of the battleground. Climate change has united mankind more than ever, and it's a race against time and odds. No one says it better than Christine Legarde:
"It is a collective endeavor, it is collective accountability, and it may not be too late"
The debate is no more about the legitimacy of climate change. It is about whether we will live to tell the tales of our successes. Will we make history or become a part of it? The victor at the end of the war will surely know the answer to this.
Researchers unveil roadmap for a carbon neutral China by 2060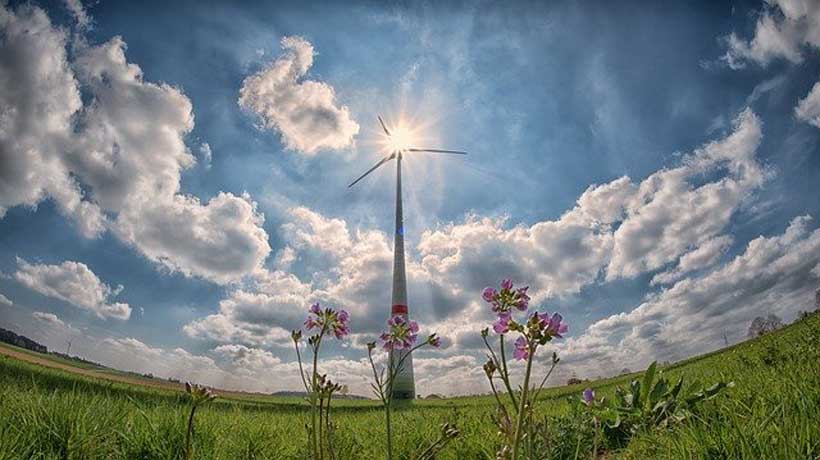 Chinese president Xi Jinping told the UN general assembly on 22 September that China would achieve carbon neutrality by 2060. The announcement sparked a huge response and gave rise to speculation as to how this would be achieved.
On 12 October, research into a possible route to that target was published by Tsinghua University's Institute for Climate Change and Sustainable Development (ICCSD) – the most authoritative roadmap to emerge since the commitment was made. If China follows the recommendations of the report, it could mean tougher energy-saving and emissions-reductions targets for the 14th Five Year Plan (FYP), a more ambitious Nationally Determined Contribution (NDC) for 2030, with yet faster and deeper decarbonisation to come from 2030 onwards.
Decarbonising for the 1.5C target
The 2015 Paris Agreement aims to limit climate warming to 2C (compared to pre-industrial levels) at the end of the century, while pursing efforts to limit the increase to 1.5C. That 1.5C target has been controversial because it requires greater emissions cuts and it was only added to the text of the agreement at the last minute.
Professor He Jiankun, project leader of the new study and chair of the ICCSD's academic committee, said at a press briefing on the research that "achieving carbon neutrality by 2060 essentially means a long-term deep decarbonisation process oriented at the 1.5C target". The director of the ICCSD is Xie Zhenhua, formerly China's special climate envoy. Xie was also overall supervisor of this research project.
According to the roadmap presented in the study, by 2050 China must achieve net zero carbon dioxide emissions, with emissions of all greenhouse gases down 90% on 2020 levels, if it is to achieve carbon neutrality by 2060. The authors did not offer a specific roadmap for reducing emissions between 2050 and 2060, but said that emissions cuts should be increased, with negative emissions growth in the energy sector and more capture and sequestration of carbon dioxide using carbon sinks and carbon removal technologies.
The roadmap implies that all greenhouse gases are included in China's 2060 pledge – something that observers had wondered about. But one expert close to China's policy on non-CO2 greenhouse gases told China Dialogue that for now it remains an academic assumption, and official documents would be needed to confirm the government position.
Although the recommended roadmap is ultimately closing in on the 1.5C target, this does not mean China will immediately fast-track deep decarbonisation. The roadmap has two stages: before 2030 China will cut emissions according to an "enhanced mitigation scenario", with a tougher 2030 NDC target and increasing efforts to reduce emissions. But that alone would leave China far from even the 2C target. However, the researchers propose much tougher measures after 2030, which will bring China into line with the 1.5C target. Assuming these recommendations are adopted, China will see a later, but steeper decline in emissions than it would if it set out to hit the 1.5C target immediately, with a carbon peak by 2030, an energy consumption peak around 2035, and carbon emissions approaching zero by 2050.
At the launch, He Jiankun explained that "the economy and the energy sector are hugely complicated systems, with a lot of inertia, so a transition will take time". Rapid implementation of the absolute carbon cuts needed for the 2C or even 1.5C target would be very difficult, and China still needs to develop. So in the first stage, staving off additional emissions rather than cutting existing emissions should be the priority to bring about a carbon peak. But after 2030, the speed with which China reduces emissions will "far outstrip the developed nations".
Implications for near-term policy
There is a great deal of interest in how China's 2060 carbon neutrality target will affect the 14th Five Year Plan (for 2021-2025), which is currently being drafted, with this being seen as a test of China's level of commitment.
The researchers also make suggestions for energy-saving and emissions-reduction targets in the 14th FYP, such as a 20% share of non-fossil fuels in primary energy consumption by 2025, and a carbon emissions cap of under 10.5 billion tonnes (2020 figures for these are expected to be 16% and 10.3 billion tonnes respectively).
"We have to control any rebound in coal use during the 14th FYP and work towards peak coal, or even negative growth," said He.
The researchers also recommend China toughens and updates its NDC for 2030, lowering carbon dioxide emissions per unit of GDP by over 65% on 2005 levels and reaching a 25% share of non-fossil fuels in primary energy consumption.
Speaking at the launch, Wang Yi, a member of the Standing Committee of the National People's Congress (China's top legislative body) and vice director of the Chinese Academy of Sciences' Institute of Science and Development, said that 14th FYP targets should remain tough and be expanded: for example, by including overall caps – in particular a carbon cap – alongside existing efficiency targets (such as carbon and energy intensity). Other experts have also called for a carbon cap in the 14th FYP.
Wang also pointed out that a package of legislation will be needed to ensure 14th FYP climate targets are met. This includes an Energy Law currently being drafted, an ongoing revision to the Energy-Saving Law, and a Law on Combating Climate Change being prepared. "The Law on Combating Climate Change will only reach the statute books if a carbon cap is at its core – if not, it loses a raison d'etre as other laws can replace it," Wang said. Lower level regulations, such as for carbon markets, must also keep up, he said.
From our partner Chinadialogue