Climate Chaos, the Science and Our Own Responsibilities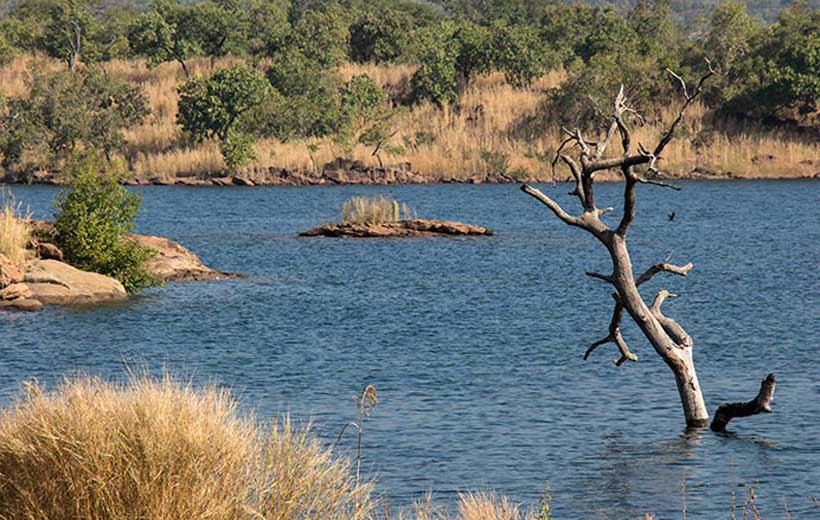 On the last day of the UN Climate Change (June 17-27, 2019) meeting in Bonn the key IPCC report on 1.5 C was blocked from further discussion by Saudi Arabia and an unlikely set of allies: the US, Iran and Russia. The report as the saying goes has been deep-sixed meriting only a five-para watered down waffle at the end of the agreement, so what next?
If the Paris Agreement was transformative in its democratic innovation, its voluntary aspects opened up the possibility of countries failing to meet their nationally determined contributions (NDCs) targets. These are at the heart of the Paris agreement and their voluntary nature invites democratic engagement — the example of Greta Thunberg and her mushrooming support comes to mind. Even more necessary after the Bonn meeting, democratic pressure on governments is vital to counter the fossil fuel lobby.
Also the climate change debate is framed around two temperature figures, the famous 1.5 C and 2 C scenarios. We need a rallying cry but the fact is temperature is an amorphous goal. We cannot ask countries to reduce temperature by a certain number because the whole earth is involved and it is beyond individual capacities; hence the target NDCs, the rather dull but practical numbers.
When the UN sponsored Intergovernmental Panel on Climate Change first released its famous (now banished) 1.5 C report last October, it set off alarms. Comprising the work of hundreds of the world's leading climate scientists, it predicted a grim future and a narrowing window of action. It examined a 1.5 C rise in mean global temperature from preindustrial levels, comparing it with a 2 C rise. We are already experiencing the effects of being 1 degree above, and according to the report should reach the 1.5 C level as early as 2040. The 1.5 C and 2 C figures result from simulation exercises, although by undoubtedly respected and expert scientists.
At 1.5 C above, the report states, 70-90 percent of the world's sea corals would be lost (with a 2C rise 99 percent would be gone); the Arctic sea ice would be in fast retreat threatening polar bears and raising sea levels; and with higher ocean temperatures we can expect worsened severe storms, rain and flooding.
There is worse for at a 2C rise the cycle becomes self-sustaining, meaning a runaway feedback loop cycle. Clearly the Paris agreement, holding temperature increase to 2C, is no longer viable if we are not to leave behind a raging planet to our children and grandchildren.
Meanwhile, Paris itself is facing a heat wave with temperatures expected to exceed 40 C (104 F) and national records for June temperatures likely to be shattered. Europe as a whole is experiencing the same, although it made little difference to the dissenters in sweltering Bonn. While climate change is usually not blamed directly for short-interval, extreme weather events, a warmer earth is still likely to be an exacerbation, and scientists might well be able to prove a closer link as research in this area matures. At the very least, it makes intuitive sense.
It has already been hot further north. Greenland had temperatures 40 F above normal in mid-June. It caused an early, unprecedented ice melt when it is more usual for big melts to occur in July. On just one day (June 13, 2019), scientists estimated a melt of 2 billion tons. If Greenland experienced a record melt in 2012, then 2019 could be a year that might surpass it. The problem of high temperatures and above normal ice melt spans the Arctic. Moreover in the Antarctic, the coldest regions, long believed to be immune, are beginning to show signs of melting.
Foreshadowing the 1.5 C report, the expected consequence has been a rise in ocean levels. These are already 7 centimeters (about 3 inches) higher than in the 1990s (keyfinding 1) of the Climate Science Special Report. Human-caused climate change is considered a major culprit. The reported rise is accelerating and is now at a rate of 3.9 millimeters a year, or about an inch every 6 years.
Coastal land flooding and loss is no longer just a problem faced by The Maldives in the Indian Ocean, or some Pacific Islands. Low-lying cities like Norfolk, Virginia have begun to flood at high-tide. This nuisance tidal flooding is expected to increase 5 to 10 fold (keyfinding 4).
Changing weather patterns also have other consequences. In California, large fires now burn twice the area they did 50 years ago, and are expected to be tripling that same area by 2050. Future projections point to both larger fires and a longer fire season. Some consequences run counter to presumptions and surprise us. Who would have expected a heat wave in Canada to kill more than 90 people in 2018? It is not the only example. The UK suffered debilitating summer heat in 2018 and 2017, and a heat wave engulfed southern Europe in 2018, where Portugal and Greece were also hit somewhat unusually by wildfires. The same in the Southern Hemisphere, for in Australia the wildfire season now starts earlier, is longer and more devastating. In Spain, a 10,000 acre fire is raging right now, caused by extreme heat self-igniting a manure pile.
The U.S. 'National Climate Assessment' last November did not mince words when its overview concluded: "The evidence of human-caused climate change is overwhelming … the impacts of climate change are intensifying across the country." The assessment is mandated by Congress and affirmed by science agencies of the government.
President Trump, who religiously opposes climate change believing it to be a natural phenomenon that will reverse itself also naturally, had a brief response: "I do not believe it." About the report's estimated economic impacts, Sarah Sanders, his then press secretary, claimed the report was "not based on facts." The "facts" on which the Trump administration reached its conclusions have not been released. The source of these quotes, Science, is the principal organ of the American Association for the Advancement of Science. It has labeled the gap between action and what is demanded by the worsening climate-fueled weather disasters as the policy 'breakdown of the year'. About the current administration, one prominent scientist, the president of the Woods Hole Research Center, was moved to remark, "They're in la-la-land."
Sadly this la-la-land is not harmless because the US changing tack on climate action gives other countries leeway to do the same. One example: Brazil's new (this year) right-wing president, Jair Bolsonaro, has promised to open more of the Amazon rain forest for development reversing its CO2 capture into more CO2 emission. CO2 happens to be the most sensitive gas to the heat radiation wavelengths reflected from earth, returning more back.
So we have rising temperatures and scientifically ignorant politicians but all is not lost. It is quite likely we will fall short of the 1.5 C target. Yet the plain fact is there will not be a clash of cymbals and the world will not end with a bang. All that will happen will be a greater reliance on carbon capture directly with its fast developing technology, or indirectly through means such as afforestation. In short, to stop hothouse earth, we have to start removing CO2 from the air.
Carbon capture from the atmosphere has been difficult and expensive. A better alternative might be to remove it at the source. That means at power stations and factories, plus there are new processes offering hope. These include a powder that soaks up CO2 before it is expelled into the air. For CO2 already in the atmosphere, there is a resin in the form of resin trees to absorb it, and a company that promises to capture air CO2 and turn it into fuel. Yet most carbon emission comes from transportation, so it also points to a future of electric cars.
That is also the thesis of Greg Ballard's book, "Less Oil or More Caskets." The book's title refers to the human and military cost of protecting the free flow of oil. A former Marine Lt. Colonel and two-term Republican mayor of Indianapolis, he is a long-term advocate of electric cars and rapid-transit electric buses, the latter underway in Indianapolis. He even managed to secure federal grants despite Trump's opposition, proving both that Trump is not unassailable and a few Republicans are finally seeing the light.
Another avenue of individual involvement is dietary change for a sustainable future — in itself clearly at odds with the zealous consumption of meat in rich countries. Ruminants release methane through belching as food passes through their several stomachs. Over their agricultural cycle, cattle alone emit 270,000 tonnes of greenhouse gas per tonne of protein, many times more than poultry. As some have noted if cows were a country, they would rank third in greenhouse gas emissions. Hence the Beyond Burger type of substitutes from vegetable sources. If it doesn't quite make the taste test for some, there is the intriguing potential of lab-grown meat — no animals involved.
This and other innovations have been described not unappetizingly in the National Geographic. For example, crickets are an excellent source of protein offering more protein per pound than beef and their production leaves a tiny ecological footprint in comparison. Ground up into powder, this protein can be added to flour or other foods. Kernza is a perennial grain and a substitute for wheat and corn but without their annual tilling which robs the soil of nutrients and also causes erosion. There is also a new oil made from algae. Sourced originally from the sap of a German chestnut tree, it has been developed further to yield more oil, and is being sold under the name Thrive. With a neutral taste and high smoke point, it makes an excellent substitute for the environmentally destructive palm oil, where plantations have ravaged forests in Indonesia and imperiled orangutans.
All this innovation demonstrates that although the window to act narrows by the day, climate change is not unassailable, provided there is the wherewithal (clearly absent in this administration) to make the urgent and necessary changes in public policy — for example, investment in carbon capture research to make costs viable. In addition, we need the commitment to make changes in our own lives.
Author's Note: This article first appeared on Counterpunch.
How Climate Change Has Been Politicized?
We are living in a world where the political side of individuals is ruling over the highly sensitive issues like Climate Change even. It is evident that political ambitions of individuals and states have overruled the threatening issue of global climate change and the fact that it is highly politicized. Looking at the discourse that surround the topic of climate change or global warming entails terms like cap and trade, emission intensity, policies, measures etc. but what is still missing is the realization of the impact of human behavior that without any doubt is adding more to the threatening issue.
Scrutinizing the roots of issue from the past, it shot up when industrialization and the race among states to gain more technology, industries, economy and military might have caught everyone's attention. After that there was a slight wave of realization majorly in the second half of twentieth century, as a result of which mass media started to emphasize on climate change narrative and there were discourses spread through print media to create awareness. As the awareness seemed to have increased the concerns of public regarding the issue also rose ultimately leading to the birth of Intergovernmental Panel on Climate Change (IPCC) in 1988. A legacy followed after IPCC and climate change for the first time was coined as an environmental or green issue. There were NGOs like Sierra Club, Natural Resources Defense Council and The Environmental Defense Fund that took the voices for Climate Change as their prime priority.
Parallel to this there was a prominent backlash to these efforts too. In late 1980s there was emergence of coalition among many industrial companies of oil and cars that were the highest voices for business at the international level whose prime focus was to make business and turning a blind eye towards the threatening Climate Change. Moreover, the Convention that was considered to be a highly effective one, aimed at reducing global emissions of Carbon and greenhouse gases was framed. But even Kyoto Protocol turned out to be a battle among states whose ambitions were their national interests. In the pursuit of their offensive power and politics the quota allotted to all the member states of the convention was overruled. The richer states started to buy carbon quotas from the poorer states and both were in pursuit of what they needed the most; richer countries emitting carbon and poorer ones getting money. Hence the aim of the convention was severely affected. Adding more to the issue in 2001, the then US President George W. Bush called the Kyoto agreement as fatally flawed and the concern of climate change was no more considered to be a Green issue.
From that day till now, the issue has witnessed lesser ups and major downs in its magnitude and modern times have witnessed degradation of environment due to limitless cycle of consumption and production. As a matter of fact, 2015 to 2018 were recorded as the four hottest years ever. Two major evidences that depict how the issue of severe attention has been politicized for material gains are US withdrawal from Paris Climate Agreement and Kyoto Protocol that went in vain merely because of states only wanting to pursue their material interests and ambitions.
It now turns out to be easily understandable how and why the enigma between soft issue like Climate and hard core politics have led to severe degradation of nature and still the world is not realizing that the future of humanity has been put at risk. Unfortunately, the pursuit of leaders still depict that the humanity would continue to be at risk as long as they are not willing to shift their focus towards the need of the day that is climate change.
Immediate realization is necessitated that the short time political gains of the world is threatening the future of generations to come and the world cannot afford to lose another decade of dismay because decisions and actions done in this decade is going to impact the century to come. If only the world realizes the need of immediate measures, actions and strict compliance and the need of spreading the awareness of the demanding issue through mass media and discourses, then the world would be able to cope the issue and endeavor to save the future of generations to come.
World Ocean Day And Economic Potential Of Oceans
The World Ocean Day is celebrated internationally on 8 June every year since 2008, with an aim to advance awareness of the vital importance of oceans, the role they play in sustaining a healthy planet, and to foster public interest in their protection, and the sustainable management of their resources. This year's theme is "The Ocean: Life and Livelihoods".
The oceans cover over 70% of the planet. It is our life source, supporting humanity's sustenance and that of every other organism on earth. These produce at least 50% of the planet's oxygen. It is home to most of earth's biodiversity, and is the main source of protein for more than a billion people around the world. The oceans are key to our economy with an estimated 40 million people being employed by ocean-based industries. The mode of transportation through the sea is the cheapest as compared to rail, road, and air. There are around 56,000 merchant ships trading internationally. Some 11 billion tons of goods are transported through seas.
The oceans offer many organisms including dried sponges, corals & jellyfish, shells of crabs, oysters, conch and other mollusks, pearls and cuttlefish 'bones', sea cucumbers, sea horses and many other marine animals to prepare medicines such as antibiotics, powders, ointments and decoctions. Oceans are also a big source of energy in the form of oil and gas. An average 28% of world energy source is from off shore. The coral reefs which are found closer to the coast provide an important ecosystem for life underwater. Thousands of species can be found living on one reef. The reefs protect coastal areas by reducing the power of waves hitting the coast, and provide a crucial source of income for millions of people.
Another importance aspect is Deep Seabed Mining (DSM) to collect metal-rich resources from the deep seafloor, like seafloor massive sulphides, cobalt-rich ferromanganese crusts, and polymetallic nodules. Oceans are also a big source of entertainment and sports. As of December 2018, there are 314 cruise ships operating worldwide. This has become a major part of the tourism industry, with an estimated market of $29.4 billion per year, and over 19 million passengers carried worldwide annually. Numerous type of water sport is provided by the seas such as surfing, sailing, swimming, water skiing, scuba diving, canoeing, fishing, and snorkeling etc. It is pertinent to mention that in the Holy Quran, the sea (Albehar) is mentioned 41 times in the verses giving its importance to mankind. One is quoted here, "It is He who has subjected the sea on to you, that ye may eat fish thereof that is fresh and tender, and extract there-from ornaments to wear, and thou seest the ships therein that plough the waves that ye may seek to enrich yourself of the bounty of Allah and that ye may be grateful (16:14)".
The oceans need special attention from the mankind to keep these clean especially from various forms of pollutants. The developing and underdeveloped countries usually discharge industrial waste and sewerage into the seas and harbors without proper treatment which pollute the beaches and the harbors. Ships cruising through the oceans sometimes discharge their sludge to clean bilges and sewerage tanks. This unwanted waste virtually reaches to the beaches. It is also injurious to marine life. Although IMO laws exist not to pollute the oceans but some dhows and other small vessels do not follow in letter and spirit. Mangroves are special plants which grow in the salt water in the swampy areas. These are breeding ground for the marine life and provide valuable ecosystem services by protecting the coastline. These plants need special attention for preservation as well as regular forestation.
Pakistan is blessed with about 1002 km long coast. The Exclusive Economic Zone (EEZ) extends up to 200 Nautical Miles (370 KM) and extended continental shelf 350 NM (648 km), total area 290,000 square km. Pakistan has not been able to utilize its vast area except for carrying out fishing and means of transportation. Pakistan needs to utilize this huge area by employing latest technological developments in the maritime field to derive maximum economic benefits. Mangroves along the coast are usually used by the poor residents because of no alternate source of energy. The supply of LPG at subsidized cost may be considered. The enforcement of laws regarding industrial waste and sewerage going to sea without proper treatment may be ensured by the concerned authorities. Pakistan needs to focus on a 'Sustainable Ocean-led Development Paradigm' to 'improve the policy and governance of the marine ecosystem.' Citizens should be made aware of the importance and potential of this sector for the economy and for job creation. Regular TV talk shows may be conducted for the awareness of the masses. Maritime-related subjects should be included in the curriculum of the universities.
Water Crisis: Pakistan running dry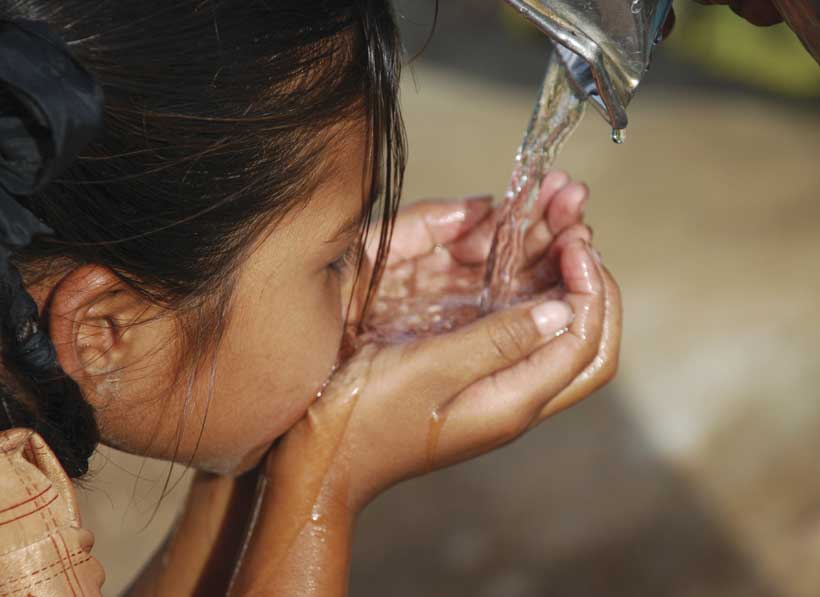 Water is considered to be one of the most important elements on Earth, with two thirds of it covered with water, it is the basic component of human life. Global environment is changing due to the high involvement of humans into nature; they unknowingly contribute to major exploitation of natural resources and then have to face the consequences. Pakistan is already facing a severe water shortage issue, and it is expected that if no emergency measures are taken then the country will dry in the coming years. Pakistan is lacking an efficient water management mechanism, drastic changes are required in policy making regarding the issue in order to secure water for future generations.
Pakistan is a country whose major part of the economy is dependent on agriculture and for the agriculture sector to flourish the country requires continuous supply of water and it is very necessary to ensure availability of water for all domestic, industrial, and economic sectors. By 2035 it is predicted to become a water scarce country, though some experts analyse that this may happen in 2020's, if not earlier. The on-going water condition is very serious and indicates that Pakistan is on the verge of ending up dry because there is no proper mechanism to ensure water security. Pakistan is ranked amongst one of the most water stressed countries. The availability of water is less and the demand is a lot more. This situation is also known as the 'Tragedy of Commons'.
There are various major and minor causes of the emerging water crisis in Pakistan. Starting with the Water clash with India which is a constant fear for Pakistan as on various occasions India has threatened and practically stopped the flow of water towards Pakistan and often violated the Indus Water Treaty. Moreover the mismanagement and wastage of resources had added much to this crisis; lastly the political elite still shows no seriousness regarding this issue which is further deteriorating the situation. The Water Scarcity in Pakistan is the result or consequence of inefficient water management by the country. It is time that the country gets serious on the issue and generates proper mechanisms to ensure water security. From the very individual level steps should be taken to conserve water. Political parties should make this issue part of their manifestos and government should initiate National Action Plan to conserve water and reduce wastage of water, through lining of canals, construction of dams and creating awareness all across the country about the adverse situation and what measures are to be adopted in order to overcome this severe crisis. If this adverse situation prolonged it is expected that within Pakistan amongst provinces and internationally amongst countries a war will start, "War on Water".
Water is not only important for sustenance of life but equally essential for socio-economic development. The rapid growing need of water in the country can only be met through continuous supply of water and for that Pakistan needs to formulate proper mechanisms to conserve water through all possible measures. Therefore, construction dams/reservoirs and an effective water management strategy are the need of time.