Renewable Energy Has High Hurdles for Europe and the U.S. to Overcome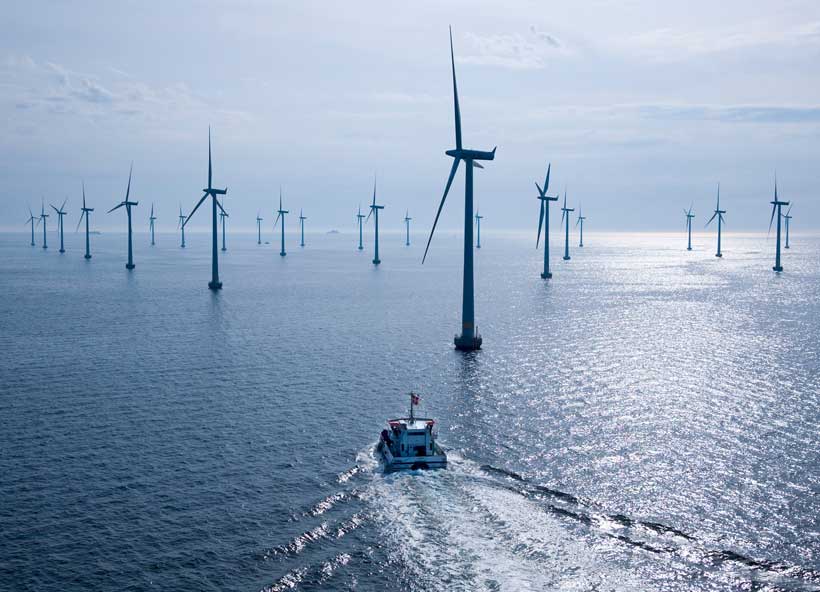 The future for renewables (mainly, solar and wind) shows growth, and wide-scale public, and private acceptance, but it comes with a price. What renewables have accomplished however, is truly mesmerizing.
Harnessing solar power coming from the Sahara Desert, hydroelectric power from the Hoover Dam in the United States (US), and Wind Power off the coast of England are wonderful achievements. This one time, niche electricity sector, is here to stay.
In 2016 "Renewables received 94 times more in U.S. federal subsidies than nuclear and 46 times more than fossil fuels per unit of energy generated." In 2017, renewables provided the US roughly:
"11% of total U.S. electricity consumption. About 57% of U.S. renewable electricity consumption was by the electrical power sector, and about 17% of U.S. electricity generation was from renewable electricity sources."
Renewables also:
"More than doubled from 2000 to 2017, mainly because of state and federal government requirements and incentives to use renewable electricity. The U.S. Energy Information Administration projects that U.S. renewable electricity consumption will continue to increase through 2050."
All encouraging numbers, however, renewables are having a hard time lowering costs and emissions over their intermittent nature. Renewables also require enormous amounts of land, raw materials, "and many of their most critical materials are extracted and processed using child labor and near-slave wages for adults."
Currently, we are told that solar panels and wind turbines are cheap to build and easy to deploy, while being the same cost as fossil fuels; yet they cause electricity prices to rise.
Renewables require smart electrical grids that can move electricity simultaneously between cities, countries, states, and continents. That form of electrical grid hasn't been invented yet. Renewables have additional problems since they cannot handle powering millions of electric vehicles from an electrical grid that only relies on solar, wind and hydroelectric.
Additionally, renewables need coal-fired, natural gas, or nuclear power plants backing them up continuously, because of their intermittent nature. New transmission lines also need to be installed, otherwise electrical prices dramatically increase.
The United States and states such as Arkansas embraced solar and wind, but found that:
"For 18,000 megawatt of nuclear electricity it takes 1,100 acres of land that equals 1.7 square miles, for 1,800 megawatt of wind power it takes 108,000 acres of land that equals 169 square miles, and for 1,800 megawatt of solar power it takes 13,320 acres of land that equals 21 square miles.
Professor Mark Jacobson from the Stanford engineering department outlined what it would take for the U.S. to achieve clean, renewable and zero-emission electricity sources. The plan was found to have multiple faults that will be difficult to overcome under current technological constraints. This 2015 plan for the US would:
"Involve installing 335,000 onshore wind turbines; 154,000 offshore wind turbines; 75 million residential photovoltaic systems; 2.75 million commercial photovoltaic systems; 46,000 utility-scale photovoltaic facilities; 3,600 concentrated solar power facilities with onsite heat storage; and an extensive array of underground thermal storage facilities."
To achieve those figures it would take an area roughly 500,000 kilometers larger than California. Renewable wind power has a large onshore and offshore footprint. This land and sea footprint breaks down, "to about 3 watts per square meter," according to the U.S. Department of Energy.
The US' largest state, California, would need 124.6 billion watts of onshore wind capacity, and set aside, "41.5 billion square meters or about 16,023 square miles of turbines." Los Angeles is a little more than 4,000 square miles, so California would need to cover a land area four times larger than Los Angeles County (the largest county by population in the US) with wind turbines. Gaining approval to build wind and solar farms is facing environmental resistance.
The Los County Board of Supervisors, in 2015, voted unanimously to ban large wind turbines in unincorporated areas of LA County. The head of the California Wind Energy Association told the San Diego Union-Tribune in 2017, "We're facing restrictions like that all around the state…It's pretty bleak in terms of the potential for new development." California now has approximately 5,632 of megawatts installed wind capacity, 153 megawatts less than in 2013.
Once popular wind projects like the 468-megawatt Massachusetts Cape Wind Project – met fierce opposition that scuttled the project – over locating dozens of turbines offshore. Affected groups are rallying against renewables once home values are lowered, and environmentally sensitive areas and coastlines are overwhelmed by land use requirements for renewables to be effective.
According to scholar Lion Hirth, "Solar's value drops by 50 when it arrives at 15 percent of the electrical mix."But solar installations in the US are expected to grow 25 percent, according to Solar Energy Industries Association and Wood Mackenzie.
In Spotsylvania County, Virginia, which lies about halfway between Washington, DC and Richmond, Utah-based, Sustainable Power Group known, as sPower wants:
"To construct the largest solar complex east of the Mississippi River and the fifth-largest solar facility in the nation. SPower plans to install nearly 2 million solar panels on 3,500 acres of land, or about 5 ½ square miles. The project will encompass 6,350 acres."
Difficulty overcoming the land needed for the project and communities of Spotsylvania County, Virginia was a sticking point, but they also:
"Found out these unsightly monstrosities destroy vegetation and wildlife, pollute rivers, streams and groundwater, and lead to higher electricity prices and lower property values for nearby residents."
While trying to understand if the project is even "green," is then realizing thousands of acres of trees were cleared to make way for solar panels.
Europeans are also pushing back against renewables by slashing government subsidies, causing uncertainty in the market. Twelve EU countries, "failed to install a single wind turbine," in 2018, and manufacturing for wind turbines is declining. Renewable energy jobs in Britain have declined one-third since subsidies were cut, and solar panels sales sunk 94 percent after government cutbacks.
Germans are growing skeptical over renewables after their emissions have risen "10 times higher than nuclear powered France," their electrical grid is possibly collapsing, and they have spent between $560 billion to $1 trillion US dollars for these results.
With subsidies in free fall, European countries like Germany are building new coal-fired power plants, and refurbishing older, existing ones to meet energy and electrical needs.
Renewable energy to electricity is intermittent, dilute and needs fossil fuel or nuclear power plants as a backstop. For the clean energy transition to work all parties involved need to push away from the price-per-kilowatt hour model, and move to one based on guaranteeing electricity; the same way much of the phone and internet sector is monetized, regulated and delivered.
For U.S. and European governments or private companies having large financial stakes in renewables for the projects to be successful here is what needs to happen: great public relations, reliable taxpayer subsidies, and possible eminent domain being implemented to move projects forward.
The African oil markets of China and the continuous daily needs for crude oil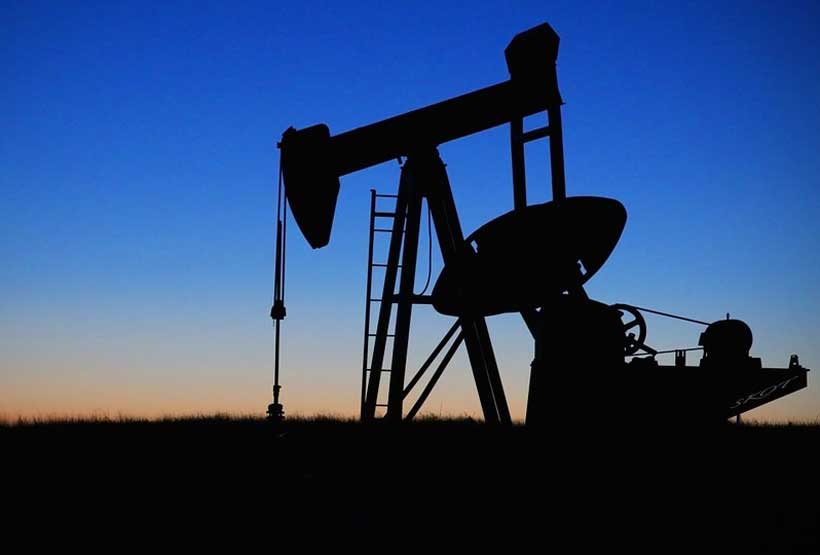 In an attempt to position themselves as international players in the global oil and gas market, China's national oil companies are investing heavily in the exploration and production of oil and gas supplies in Africa. Africa is the second largest region in supplying oil and gas to China, after the Middle East, with over 25% of its total imported oil and gas.
There are three key players committing an almost equal share of the planned 15 billion US dollar spending to the development and production of the African oil sector: China National Petroleum Corporation (CNPC), China Petroleum & Chemical Corporation (SINOPEC) and China National Offshore Oil (CNOOC).
The joint investment is expected to be the fourth largest one in the 2019-2023 period, after BP Plc, Royal Dutch Shell Plc and ENI SpA. This investment in African oil and gas is larger than the 10 billion dollars that the People's Republic of China is investing in South America and is more than double the estimated investment in North America. Coa Chai, an expert at GlobalData, said: "About two thirds of spending is in Nigeria, Angola, Uganda and Mozambique. SINOPEC and CNOOC are well-established in Nigeria and Angola, while CNPC has a stake in the Rovuma LNG project in Mozambique". He also added: "The increase in domestic energy demand has led China to diversify its imports of natural resources and China's presence has increased significantly in almost 20 African countries". One of China's largest trading partners is the largest African oil producer, namely Nigeria. Nigeria currently pumps two million oil barrels a day and aims at producing three million barrels a day by the end of 2023. As China's domestic oil production keeps on declining, experts predict that up to 80% of crude oil will be imported over the next 15 years.
There have been several remarkable investments by CNOOC, including the acquisition of a majority shareholding in an oil and gas exploration project by the Australian company FAR Ltd. The latter is drilling oil off the coast of Guinea-Bissau (West Africa). A FAR Ltd. spokesman said that CNOOC would obtain a 55.6% stake in the Sinapa and Esperança licenses of Swedish Svenska Petroleum Exploration AB. The Chinese oil producer may choose to become the operator of the joint venture after the completion of an upcoming offshore drilling campaign. CNOOC's interest will be converted into a 50% share in case of successful discoveries. In Nigeria, CNOOC's investment and involvement dates back to 2005 and the company is now the largest Chinese investment entity in Nigeria.
In 2006, CNOOC spent 2.3 billion dollars to acquire a 45% stake in the deepwater license of the Nigerian company OML 130, which is located in one of the most prolific oil and gas fields on the planet and contains the deposits of Akpo (discovered in 2000) and Aegina (discovered in 2003).
The Nigerian National Petroleum Corporation (NNPC) has made public its support for Chinese investment in Nigeria, despite the fact that the region has had considerable problems with the populations involved. These problems include sporadic outbreaks of violence: some young people have taken actions, including theft, as a way to demand access to the country's oil wealth. There has also been a questionable lack of transparency by NNPC, which apparently has not been able to demonstrate its billion dollar revenues in recent years.
While trying to meet the growing domestic demand for fuel, Aliko Dangote (No. 1957) – the richest African and Nigerian business tycoon – is building what will be Africa's largest oil refinery in the former capital Lagos. The nine billion dollar megaproject is supposed to be completed by the end of 2020, thus doubling Nigeria's refining capacity and potentially turning the country into an exporter of refined products.
As China's largest oil and gas producer in terms of efficiency and power developed, CNPC has recently signed a contract with the government of Benin (West Africa) to build and operate a crude oil pipeline in the region. It will extend for 1,980 kilometres from the Agadem oil field in Niger to the Seme Terminal port in Benin. It is the largest investment in a transnational pipeline that CNPC has ever made in Africa and aims at further allowing the transport of crude oil from Niger to international markets, as well as promoting social and economic development in Benin. Besides these large companies that invest heavily in the oil and gas industry, China is also contributing to the growth of African infrastructure as a way to have great economic and social impact. A noteworthy entrepreneur is Wilson Wu, an electrical engineer, who now manages the free trade zone of the Ogun State, Nigeria: a public-private project in which the local government provides the land and Chinese companies the capital. Wu is said to be one of about one million Chinese citizens who have ventured into Africa over the last twenty years to seek their fortune.
The daily need for black gold
It should be noted that the People's Republic of China has increased its oil share by 20% so as to take advantage of low oil prices. Indeed, according to an announcement by the Chinese Ministry of Commerce, in a situation of declining demand and signs of increasing supply, the world's largest oil buyer has increased the share for the use of crude oil abroad by non-State entities for 2021 by over 20% compared to 2020.
The increase in the import quota is equal to about 823,000 barrels per day, which is slightly lower than the amount pumped by Algeria that is an OPEC member. The companies that will use oil include privately-owned refineries, known as "teapots", which in recent years have become increasingly important in the global oil market. These companies have been operating their facilities at a higher utilization rate than in 2019 for many months now, while their counterparts in the United States and Europe are lagging behind.
The increase shows that China's oil purchases will be even larger at a time when global demand is facing new headwinds coming from further restrictions and blockages, while Covid-19 infections are spreading again in Europe and the United States.
Deteriorating demand prospects, together with a new supply in Libya, have weighed on reference prices, thus bringing West Texas Intermediate down to 6% on October 26, 2020. At 7:29 a.m. New York local time, the crude oil price was 2.4% lower, at $34.93 per barrel.
Behind the import push there is the ambitious expansion of China's capacity. The country's brand new mega-refinery, Zhejiang Petrochemical, started up one of its new 200,000 barrel/day crude oil distillation units on November 1. Another independent Chinese refinery, the Shenghong Petrochemical Group, is working on the construction of the country's largest crude oil unit, which is expected to start up by the end of 2021.
Oil traders have been buying cargoes since the beginning of October 2020 and sending them to China, hoping to capitalize on an expected increase in demand at the end of the year when the independent refineries obtain the import licenses for 2021.
According to the Ministry statement, China has set the import quotas of crude oil for non-State companies at 243 million tons. According to the data collected by Bloomberg, this is equivalent to 4.9 million barrels per day. China has kept its annual quota unchanged at 202 million tons for this year, after an extraordinary increase of over one million oil barrels per day for 2019 compared to the previous year.
Nord Stream 2: Who Benefits From the Navalny Affair?
On October 7, the French Foreign Minister Jean-Yves Le Drian and his German counterpart Heiko Maas issued a joint statement condemning the "Russian involvement and responsibility" in the Novichok poisoning of Alexey Navalny. In retaliation for the violation of the Chemical Weapons Convention, France and Germany will share several proposals for sanctions with their European partners.
This statement occurs in the complex and unstable context of the Russian-European project, Nord Stream 2. Undermined by threats of U.S. sanctions, this infrastructure venture, surely the most ambitious in Europe, is currently at a standstill.
In Germany, various political figures are voicing their willingness to abandon the project, such as Norbert Röttgen, chairman of the Foreign Affairs Committee of the Bundestag and presidential candidate of the CDU. Another candidate, Friederich Merz, offered to immediately suspend the work for two years in reaction to Navalny's poisoning. Despite these pressures, Angela Merkel can still rely on other supporters, such as the former chancellor, and chairman of the supervisory board of Nord Stream, Gerhard Schröder, or Nils Schmid, the vice-chairman of the SPD group in the Bundestag. As the German Chancellor begins her final year in office, the future of the project has never been so uncertain.
What is Nord Stream 2?
Nord Stream is a setup of gas pipelines that would allow Germany to be supplied with Russian natural gas via the Baltic Sea. The first two pipelines were inaugurated in 2011 and are known under the name "Nord Stream 1."
The Nord Stream 2 project for the construction of two other pipelines was launched in 2018 to double the quantity supplied by Nord Stream 1.
While benefitting from the unmitigated support of Moscow, Nord Stream 2 is a truly European project, driven by 4 countries: Russia (through Gazprom — 51% shares), Germany, (through Wintershall and PEG Infrastruktur — 15.5% each), and France and the Netherlands (9% each, via Engie and Gasunie). In addition, more than 100 companies from 12 European countries are involved in the construction of Nord Stream 2.
The pipeline is a response to Germany's increasing demand for natural gas. The German energetic transition policy aims to reduce coal-burning and close nuclear reactors by 2022. Natural gas is necessary to achieve this transition and could become, according to an article from Reuters, the second pillar of the power supply after renewables.
Nord Stream 2 would allow Russia to transport gas in unmatched quantities to Europe. This competitive advantage, along with the low price of Russian gas, resulted in the United States' strict opposition to the project. Indeed, since the advent of technical innovations allowing the extraction of shale gas and its export as liquefied natural gas (LNG), the USA has become one of the leading gas suppliers in the world. However, the cost of producing American gas is much higher than that of Russian gas. It is therefore easy to understand the American hostility towards the project. On December 21 2019, while Nord Stream 2 was 94% complete, the threat of an American antitrust law to sanction companies involved in the construction of the pipeline led Allseas, a Swiss company, to halt its work. In order to resume work, the consortium has to find another contractor, but other firms fear finding themselves under U.S. sanctions.
American pressure is greatly felt in Europe. Last August, a group of U.S. Republican senators vowed to impose "crushing legal and economic sanctions" on the Port of Sassnitz in Germany. The USA also slowed down the project by putting pressure on the countries concerned by the route, such as Denmark, which was the last one to issue authorization for the pipeline to cross its territorial waters. As one of the major U.S. allies in Europe, Poland's antitrust watchdog slapped a record $7.6 billion fine on Gazprom, which represents 10% of the Russian company's revenue. Mateusz Morawiecki, the Polish Prime Minister, also called on Germany to halt the Nord Stream 2 project, depicting it as a threat to the stability of Europe.
It is certain that the creation of the pipeline, by stimulating competition, would allow a more reasonable price on the European gas market. Critics of the project fear a dependence of European countries on Russian gas. This argument can easily be questioned. Indeed, Nord Stream 2 in no way prevents other suppliers such as Algeria, Norway, the USA or the Netherlands from supplying gas to European countries to diversify their supply. The central issue is that of a lower price, which, as in all markets, worries suppliers.
Opposition to Nord Stream 2 is not motivated by market share concerns only, as global energy supply flows have an inherent geopolitical dimension. The position of Ukraine epitomizes this intertwining of economic, energy security, and geopolitical aspects. Indeed, Nord Stream 2 would also allow Russia to bypass Ukraine, located on the main current route for European imports of Russian gas—and to deprive it of 2 billion dollars annually, roughly 3% of the country's GDP. Because of its key strategic position, in the long term, it is in the interest of all countries to maintain a cordial relationship with the latter. This is why the question of its loss of income must be addressed, respected and treated seriously, both by Russia and by its Western partners.
Navalny Poisoning: a Tool in Information Warfare
The objective of this article is not to lift the veil on the unfortunate poisoning of Alexey Navalny but to understand how this affair is treated by the mass media and what impact it has on the Nord Stream 2 project.
On August 20, Alexei Navalny fell ill on a flight between Siberia and Moscow and was placed in a coma for two weeks. Initially hospitalized in Omsk, he was transferred to Germany on August 22, where, following blood work, the Novichok nerve agent was found in his system.
Although the outcome of the Navalny case remains unknown, it is already fueling pro-Western and pro-Russian arguments. First of all, by the communication of Mr Navalny himself, who, via social networks like Twitter or Instagram, accuses the Kremlin of his poisoning.
In the overwhelming majority of Western media who use him as a figure to denounce the Russian system, Alexey Navalny is presented as the primary opponent of Vladimir Putin. The first analysis of the case published by Le Monde (one of the most popular French newspapers) states, "there is a simple truth: political violence is inherent to the Putin system."
This thesis, depicting Russian power assassinating its opponents, comes from an old narrative framework and reminds us of a collective subconscious very present in Western minds. There are many examples, for example the Skripal Affair recently, but also in Russian history, such as the elimination of Paul I by Catherine II, the sponsored assassination of Trotsky, Alexander I, etc. It is essential to take into account this common bias moulded by the Cold War when analyzing Western media criticism of Russian power.
In the context described previously, the choice of Navalny's relatives to transport him outside of Russia, to Germany, on purpose or not, necessarily gives a geopolitical and international dimension to his poisoning.
The outcome of this assassination attempt is, at present, murky and difficult to anticipate. Nevertheless, the criticism, analysis and denunciation of the presumed role of the Russian government in the poisoning have made it possible to question the place of Russia in the system of international relations.
The American newspaper Politico clearly highlights the dynamics in Western mass media. In an article dated September 16, Polish Minister of European Affairs Konrad Szymański took a stance on Nord Stream 2. The article headlined, "Navalny poisoning shows why Putin's pipeline must be stopped." As the article goes on, he denounces the Russian-European project, criticizes German energy consumption and defines the poisoning of Navalny as a "rude awakening" of the danger that Europe runs when dealing with Russia.
Several major European newspapers have used similar arguments, such as The Guardian, Le Figaro, Corriere della Sera or Deutsche Welle. Alexei Navalny is, well beyond his control, a communication tool in the information warfare. His case is instrumentalized and allows different stakeholders to assert their interests.
Nord Stream 2: Revealing Interests and Influences
In this geopolitical chessboard based on communication, some countries have obvious interests. This is the case for the United States, Poland, the Baltic States and Ukraine. On the other hand, Austria's President Alexander Van der Bellen supports the project. After talks with Ukrainian President Volodymyr Zelensky, he declared, "In this particular case, we are talking about diversifying gas supplies. This is a commercial issue."
Most of the other stakeholders have more ambivalent positions. France, which contributes to the project through the company Engie (whose state has 23.6% of the shares) has a clear economic interest in the realization of the project. However, the country—in a declared approach of rapprochement with Russia since the election of President Macron—is also subject to American influence through its bilateral relations and structures such as NATO.
The American influence is even more visible on Denmark, despite the denial of the Danish government on the interference of foreign powers. The country first authorized the construction of the gas pipeline in its territorial waters on October 30, 2019, a few months after the election of Prime Minister Mette Frederiksen. More recently, in an interview with Danish agency Ritzau, the latter declared, "I've been against Nord Stream 2 from the start" and "I don't think we should make ourselves dependent on Russian gas."
We can also remember that in July 2020, Mike Pompeo, American Secretary of State, visited Denmark. During this visit, he publicly praised the country's energy policy.
What About the Future?
Angela Merkel has on several occasions insisted on the absence of a link between the poisoning of Navalny and the construction of Nord Stream 2. While the project has stalled since last year, this speech shows the vital interest of Germany for privileged access to Russian gas. Germany's energy transition depends on it. However, as we have seen, Europe is fundamentally divided on this project. As a true driving force of the European Union, Germany must condemn the poisoning of Navalny, treated in a German hospital, in order to consolidate its leadership.
France, the other great leader of the European Union, is following it in this process. This is why the joint statement of the two foreign ministers, Mr Le Drian and Mr Maas, presented in the introduction underlined the following concerning sanctions: "Proposals will target individuals deemed responsible for this crime and breach of international norms, based on their official function, as well as an entity involved in the Novichok program." The absence of any mention of the Nord Stream project, while it is at the very centre of current geopolitical tensions, shows the strong will of the two countries to carry out the project.
Completion of the pipeline, which has already cost Russian and European partners more than 9.5 billion Euros, will greatly depend on the treatment of information in key countries, with Germany at the forefront. Time is playing for the United States while Angela Merkel, still faithful to the project, will be replaced within a few months. If the project is not completed or abandoned before the next German election, we can be sure that Nord Stream 2 will occupy a prominent place in the debates.
From our partner RIAC
Energy Research Platform Takes Central Stage under Russia's BRICS Chairmanship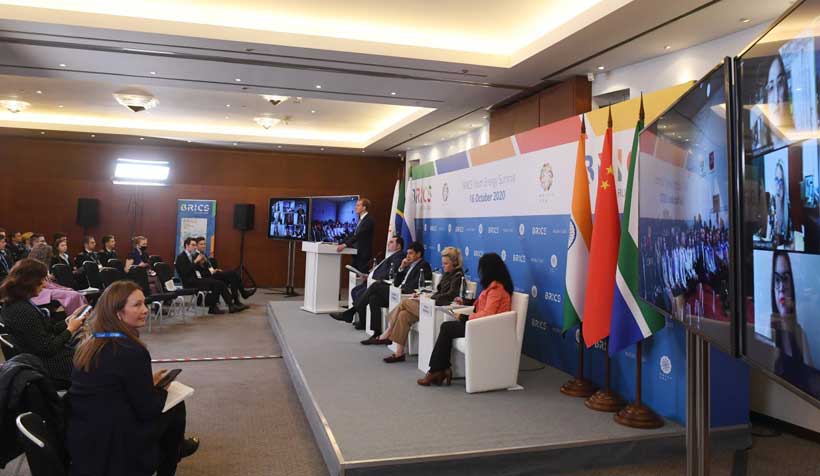 After the Ufa declaration in 2015, BRICS, an association of five major emerging economies that includes Brazil, Russia, India, China and South Africa, has made energy cooperation one of its priorities besides attaining an admirable significant influence on regional affairs and very active on the global stage.
That 7th summit held in July in the Russian provincial city of Ufa in Bashkortostan, under Russia's initiative the BRICS adopted the key guideline for expanding among many other spheres, development of energy cooperation, bridging the scientific and technological gap, as well as finding solutions to the challenges in the energy sector among the members.
The Ufa Declaration (point 69) states "Recognizing the importance of monitoring global trends in the energy sector, including making forecasts regarding energy consumption, providing recommendations for the development of energy markets in order to ensure energy security and economic development, we call on our relevant agencies to consider the possibilities of energy cooperation within BRICS."
"Taking into consideration the role of the energy sector in ensuring the sustainable economic development of the BRICS countries, we welcome balancing the interests of consumers, producers and transit countries of energy resources, creating the conditions for sustainable and predictable development of the energy markets," it further stated.
Worth to remind here that it was Russia's proposal to hold the first meeting of the BRICS Ministers of Energy during the fourth quarter of 2015. While reaffirming the importance and necessity of advancing international cooperation in the field of energy saving, energy efficiency and developing energy efficient technologies, the BRICS look forward to developing intra-BRICS cooperation in this area, as well as the establishment of the relevant platform.
In 2020, Russia holds the rotating chair of BRICS. BRICS has neither a secretariat nor a charter. The country that chairs BRICS organizes the group's summit and coordinates its current activities. Russia has been holding series of conferences focusing on different directions. In mid-October, the BRICS Energy Ministers held their meeting and approved a roadmap for cooperation in energy sphere that runs until 2025. Due to coronavirus pandemic, it was video conference chaired by Russian Energy Minister Alexander Novak.
The influence of BRICS nations on the international arena is increasing due to the increasing economic power of the participating states, and it is imperative for them to coordinate their positions in energy cooperation, Minister Novak said during the meeting.
"Today, the BRICS nations represent nearly one fourth of global GDP and over a third of global consumption and production of energy. In this regard, it is very important to coordinate the positions of our nations where we have common interests and speak from a unified position in global platforms which concern themselves with matters of international energy cooperation," he said.
"We have already begun to implement this idea in practice. Our nations have launched informal consultations on the sidelines of the G20 and on the sidelines of the World Energy Council. Beginning our work this year, we have collectively determined three key vectors of the energy dialogue. These are the support for the development of the national energy systems of BRICS nations, technological cooperation and facilitation of improved terms for investment in energy, contributing to the stability of energy markets and increasing the role of BRICS in the global energy dialogue," Novak emphasized.
The roadmap adopted at the end of the meeting is the first comprehensive document that sets out agreed plans for the development of the energy dialogue between the five countries. The meeting also issued a communique confirming the intention to strengthen their strategic partnership in the energy sector and the area of energy security, and noting the important role of all types of energy, including fossil fuels and nuclear power.
The ministers affirmed that energy transition should correspond to national conditions and each country should determine the optimal policy without being compelled to adopt models that do not fit BRICS countries, according to the Russian ministry statement.
On October 15, Moscow hosted the first Annual Meeting of the BRICS Energy Research Platform, where analytical reports by the BRICS countries presented. That was followed by the largest youth energy event in BRICS. This year, delegations from all five countries comprised of representatives of Line Agencies responsible for the implementation of energy and youth policies as well as over 150 young scientists and experts from 40 leading universities and industrial organizations took part in the summit.
According to surveys conducted by the VTsIOM, Russian public opinion research centre, the number of families that have been taught to save energy has doubled over the past five years. That the BRICS countries are taking part in the #TogetherBrighter International Energy Saving Festival, as part of the BRICS Energy Week (October 16 – 20) was a landmark event of Russia's BRICS Chairmanship.
Notably, the Energy Research Platform designed to encourage the research community's involvement in the practical activities on drawing up energy resource plans. Two major events took place as part of the Energy Research Platform. The results submitted for consideration by the heads of state for effective industrial interaction and practical cooperation in developing and implementing new joint energy.
Based on national statistics and forecasts, leading BRICS experts have prepared the "BRICS Energy Report" – a review of the energy sectors in the five countries, and the "BRICS Energy Technology Report" – focuses on the priorities of technological development of the fuel and energy sectors in BRICS. The reports came from leading experts, representatives of major research institutes and energy companies from the BRICS countries as well as international energy organizations, such as OPEC, GECF, the World Energy Forum, the Clean Energy Ministerial and the World Energy Council.
In September, Foreign Minister Sergey Lavrov held an online meeting of the BRICS Foreign Ministers Council in Moscow. That was second of such meetings this year under Russia's chairmanship. The first one was dedicated exclusively to mobilizing efforts to prevent the spread of the coronavirus infection.
Within an updated Strategy for BRICS Economic Partnership to 2025, Russia has drawn proposals on developing a new mechanism for the five member's interaction in securing sustainable economic development in the post-pandemic age.
The theme of the Meeting of the Leaders of BRICS countries is "BRICS Partnership for Global Stability, Shared Security and Innovative Growth" which is planned for November 17 via videoconference, to be coordinated and moderated in Moscow. This year the five countries have continued close strategic partnership on all the three major pillars: peace and security, economy and finance, cultural and people-to-people exchanges.
"Despite the current global situation due to the spread of the coronavirus infection, the activities under the Russian BRICS Chairmanship in 2020 are carried out in a consistent manner. Since January 2020, more than 60 events have been organized, including via videoconferencing. The BRICS Summit will provide impetus for further strengthening cooperation together with our partners and ensure well-being of BRICS countries," – noted Anton Kobyakov, Adviser to the President of the Russian Federation, Executive Secretary of the Organizing Committee to Prepare and Support Russia's SCO Presidency in 2019 – 2020 and BRICS Chairmanship in 2020.
Since 2009, the BRICS nations have met annually at formal summits, with Brazil having hosted the most recent 11th BRICS Summit in November 2019. Russia is pushing forward significant issues of five-sided cooperation in the bloc's three areas of strategic partnership: policy and security, economy and finance, and cultural and educational cooperation. The five BRICS countries together represent over 3.1 billion people, or about 41 percent of the world population.