Iran's people situation after US Sanctions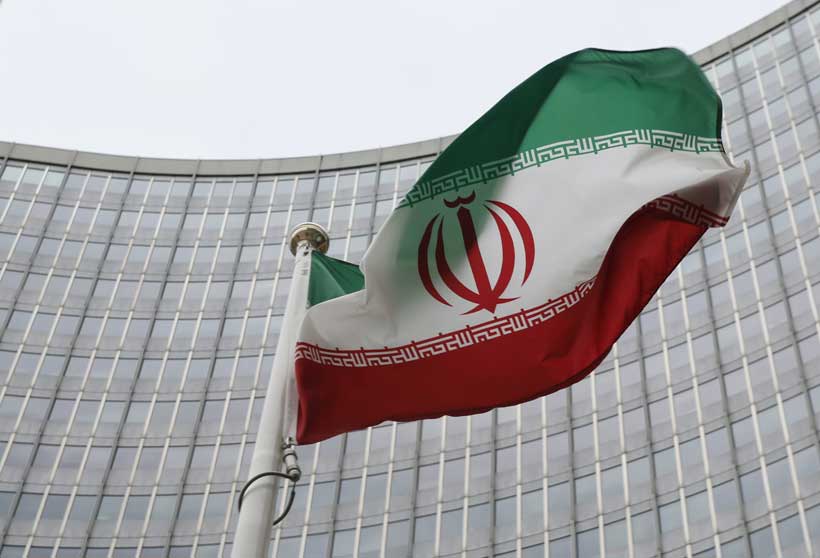 The radical neoconservatives of the United States have seen one of their options in dealing with Iran on the challenging issues of changing the Iranian government, the method of change through "soft power." Here, we are going to explore the various dimensions of the American effort to realize the soft overthrow in the Islamic Republic of Iran and examine several methods to combat the threats posed by it. Whenever power sought to overthrow a state, if it did not have the military power or saw its cost heavy, it would try to achieve its goal in various ways other than a military attack, sometimes with security methods and sometimes on the method Cultural and propaganda use today due to the remarkable progress of human beings in different sciences and the emergence of a new generation of media, as well as the development of free societies and democracy, as well as the increasing power of governments to confront the military and security threats of the approach of arrogant governments to The overthrow of softness was more than the former Is. The use of new methods in this regard also seems to work as if soft overthrow is a new way of destroying the governments of the opposing powers of arrogance.
This is an important stage in global order and security and the long term effects of Trump's policies will not be seen for a while. For the near future, global institutions are here to stay: the dollar is the world's reserve currency, institutions such as the United Nations, the World Bank, and IMF are still supreme players, the world's largest economic powers (America, China, the EU, Japan, etc.) have stable relations and capitalist-based economic systems, and American security umbrellas stretch across the entire world including SE Asia, the Persian Gulf, and much of Europe.
Trump believes that America is subsidizing this system at far too steep a cost and wants his global partners to share more of the burden. Whether this will fundamentally deter and undermine the current international order is yet to be seen but it seems unlikely that Trump's policies alone will contribute to the undermining of global stability as it is currently understood. There are larger forces at play than Trump's election which will affect global stability in the near future. In addition to the structural implications the Trump presidency will have on global order, there is also the ideological implications in terms of US values. Trump has moved away from liberal discourse and has prioritized US interests over the spread of US values such as democracy and human rights. He is not restrained from working with autocratic partners as long as it serves US interests. This will have global implications as to the future of American values in the world and the rise of other political and cultural thought systems.
Iran has paired with its local partners in Iraq, Syria, Lebanon, and Yemen to turn back the tide against ISIS, and other extremist salafi groups. Under the umbrella of the "Axis of Resistance," an organic ground up structure is being built to create order and stability in the Middle East and overcome the conditions that breed extremism and instability. The continuation of this policy will see Iran's power and influence grow in the region as it fills in the vacuum left by a defeated ISIS and the vacuum of state power in the Arab world. Due to the trend line of increased instability and weak state power in the Arab world, the potential for conflict as well as for the potential of Iran increasing its influence by supporting local popular armed movements is high.
Trump has been very vocal against the Iran deal and routinely has questioned it in public. He believes it should be renegotiated or scrapped. As such the Trump administration does not oppose the furthering of sanctions against Iran and in fact sees them as a necessity to constrain Iran and keep the country in check. In particular, sanctions will be increased regarding Iran's ballistic missile program, regional activities, and human rights–however this is not because of Trump but there is nearly united elite consensus for this in the United States. A Clinton victory would have very likely resulted in increased non-nuclear sanctions as well on Iran. Trump however more anti-JCPOA than Clinton is and will try to find ways to undermine the agreement. It is possible that Trump will not continue verification of Iranian compliance with the JCPOA, but it is less likely that he would not continue waiving nuclear sanctions as agreed to in the terms of the JCPOA. The White House would like to increase pressure on Iran with the hopes that Iran itself will break out of the agreement and will thus be blamed for violating the JCPOA. The bigger question is thus how Iranian elites will react to the continuing series of sanctions against the country and what their toleration will be of such moves.
Iran is the only country that, according to the United States, threatens its interests in the region. From the perspective of Americans, Iran is seeking to acquire nuclear weapons. Americans claim that Iran's reluctance to abandon its nuclear program has jeopardized its interests in regional stability, Israeli security and the non-proliferation regime. Americans believe that Iran's assistance to Islamist groups in Iraq, Lebanon, Yemen and Gaza will lead to the spread of terrorism and instability in the region. Also, Iran's threat to close the Strait of Hormuz has added to these tensions. The United States of Arab and United States in the region claimed Iran's support for Shiite groups in these countries, expressing deep concern about Tehran's expansionist and hegemonic tendencies. Analysts say that authoritarian countries in the region, such as Saudi Arabia, Yemen and Bahrain, crack down protest groups and democratic and legitimate demands of their people on the pretext of engaging in Iran.
From the perspective of the Americans, two threats from Iran may threaten the interests of this country in Southwest Asia. First, Iran would face nuclear demands from other countries, such as Saudi Arabia, in the event of a nuclear bomb and nuclear capture. Under these conditions, the freedom of action of the United States and Israel in the multi-polar nuclear area is facing a lot of restrictions. Secondly, in the event of an Israeli-American military strike against Iran's nuclear facilities to prevent Iranian nuclear and retaliatory attacks, US interests in the region are fall down at the stake. Americans claim that Iran, in addition to its nuclear program, in its asymmetric capabilities in the Persian Gulf, threatens the obstruction of the Strait of Hormuz, links to al-Qaeda, political rhetoric on retaliatory and demonic attacks, the interests of the United States and its allies in the region Risked.
What is called the "Iran of Persecution" is based on the background of some realities in the region and the indebtedness and specific representation of some other events, in the light of which, the cost of power generation in Iran is increased, so that the transfer of power becomes impossible. In fact, the type of representations made by Iran by the Western media is such that by neglecting many of the events and even their hearts, they generally present a frightening and threatening portrayal of the various activities and issues of the country that can be the culmination of these propaganda and psychological warfare.
Call for International Community: A Story of Israeli Colonialism
One of the biggest myths about the Israel-Palestine conflict is that it has been going on for centuries, that this is all about ancient religious hatreds. Truth be told, while religion is included, the contention is for the most part around two gatherings of individuals who guarantee a similar land. It really goes back about a century, to the early 1900s. Around at that point, the locale along the eastern Mediterranean we currently call Israel-Palestine had been under Ottoman Empire for a considerable length of time. It was religiously diverse, including mostly Muslims and Christians but also a small number of Jews, who lived generally in peace and it was changing two important ways. In the first place, more individuals in the area were building up a feeling of being ethnic Arabs as well as Palestinians, a national personality. At the same time, not so far away in Europe more Jews joining a movement called Zionism, which said that Judaism was not just a religion but a nationality, one that deserved a nation of its own. Following quite a while of mistreatment, many accepted a Jewish state was their lone method of wellbeing. They saw their notable country in the Middle East as their best trust in building up it. In the primary many years of the twentieth century, a huge number of European Jews moved there. After World War one, the Ottoman Empire collapsed and the British and French Empire carved up the Middle East, with the British taking control of the region it called the British Mandate for Palestine.
At first, the British allowed Jewish immigration, but as more Jews arrived, settling into farming communes, tension between Jews and Arab grew. The two sides submitted demonstrations of brutality and by the 1930s, the British started restricting Jewish movement. Accordingly, Jewish civilian armies framed to battle both the neighborhood Arabs and to oppose British rule. Then, came the Holocaust, leading many more Jews to flee Europe for British Palestine, and galvanizing much of the world in support of Jewish state. In 1947, as sectarian violence between Arab and Jews there grew, the United Nations approved a plan to divide British Palestine into two separate states: One for Jews, Israel and one for Arabs, Palestine. The city of Jerusalem, where Jews, Muslims, and Christians, all have sacred destinations, it was to turn into a special international zone. The arrangement was intended to give Jews a state, to set up Palestinian autonomy, and to end the partisan viciousness that the British could not control anymore. The Jews accepted the plan and declared independence as Israel but on the other hand, Arabs throughout the region saw the UN plan as just more European colonialism trying to steal their land. Many of the Arabs states, who had just recently won independence themselves, declared war on Israel to establish a unified Arab. The new state of Israel won the war in any case, all the while, they pushed well past their fringes under the UN plan, taking the western portion of Jerusalem and a great part of the land that was to have been a piece of Palestine. They also expelled huge number of Palestinians from their homes, creating a massive refugee population whose descendants today number about 7 million. Towards the end of the war, Israel controlled the entirety of the region except for Gaza, which Egypt controlled, and the West Bank, which Jordan controlled. This was the start of the decades-long Arab-Israeli clash. In 1967, Israel and the neighboring Arab states battled another war. At the point when it finished, Israel had held onto the Golan Heights from Syria, the West Bank from Jordan, and both Gaza and the Sinai Peninsula from Egypt.
Israel's military is still occupying the Palestinians territories of the West Bank and Gaza, and this was when the conflict became an Israeli-Palestinian struggle. The Palestinian Liberation Organization, which had shaped during the 1960s to look for a Palestinian state, battled against Israel. At first, the PLO asserted all of what had been British Palestine, which means it needed to end the state of Israel altogether. Battling among Israel and the PLO continued for quite a long time, in any event, including a 1982 Israeli intrusion of Lebanon to kick the gathering out of Beirut. The PLO later said it would acknowledge isolating the land among Israel and Palestine, yet the contention proceeded. As the entirety of this was going on, something sensational was changing in the Israel-involved Palestinian domains, Israelis were moving in. these individuals are called pilgrims and they made their homes in the West Bank and Gaza whether Palestinians needed them or not. Some moved for strict reasons, some since they need to guarantee the land for Israel, and others are regularly financed by the Israeli government. Today there are few hundred thousand pioneers in an involved area even though the International thinks of them as unlawful.
Firstly, and most importantly to resolve any problem we must diagnose the real problem. It is essential to recall that there is no "Palestine issue" but instead an "Israeli colonial problem". Problems are getting unbearable for Palestinians, however. Inside the West Bank, Palestinians were being surrounded by a somewhat-increasing number of settlements, which mostly respond with wars and now and then with barbarianism and so most clearly require ordinary lives. Within Israel however, the overwhelming majority have been unconcerned, as well as the repression usually holds the argument mildly excluded throughout their daily lives, despite snippets of short and surprising brutalities. There is almost no political desire for peace, no one really recognizes where the conflict is headed. A Third Intifada possible? There will be a collapse in the Palestinian Authority?  In either circumstance, everyone understands that scenario, as they are at present, will no doubt endure. Israel's occupation over the Palestinians becomes too precarious yet to think permanent, so it would be a ton more awful, even if anything sensational shifts.
The overall creation of the whole situation must determine the outcome; two states or one bi-national entity. The continuing with speculation about the manifestation or duality of states is indeed not unnecessary; it may prove destructive and crippling.Through the past, facts are obvious that colonialism cannot continue until forever. Similar situation applies for Israel, Israel will also end its occupation similarly as every single major power ended theirs.The sooner the better for both Palestinians and Israelis likewise.
When is usury usury? Turkish fatwa casts doubt on Erdogan's religious soft power drive
Turkey's state-controlled top religious authority has conditionally endorsed usury in a ruling that is likely to fuel debate about concepts of Islamic finance and could weaken President Recep Tayyip Erdogan's efforts to garner religious soft power by projecting Turkey as a leader defending Muslim causes.
The ruling, issued by the Directorate of Religious Affairs or Diyanet that is part of Mr. Erdogan's office, stated that interest-based home loans were exempted from the 1,400-year-old ban on interest as a form of usury, provided they were extended by a Turkish state bank for the purchase of real estate in a government housing project.
The ruling is widely being seen as serving the interests of Mr. Erdogan's government rather than a reform of Islam.
"The fatwa is likely to be a hot discussion for a number of weeks or months… We'll have to see if the fatwa will really increase Islamic mortgage markets. I assume that is the main reason why they made such a controversial fatwa… It will strengthen those opposed to Islamic finance," said Indonesian Islamic finance scholar Fauziah Rizki Yuniarti.
The fatwa was issued in the wake of reports that Mr. Erdogan had pressured commercial banks to continue granting cheap loans to boost the construction industry. Responsible for the construction of affordable housing, the government's Housing Development Administration has become an important driver of the Turkish economy that has fuelled an increase in home sales.
The fatwa came days before Mr. Erdogan rattled financial markets by reverting for the first time in two months to his tirade against high interest rates that he asserts bankrupt businesses and fuel inflation. In a surprise move, Mr. Erdogan appointed in November a new central bank governor and promised to adhere to more orthodox monetary policies that would include higher interest rates in a bid to stem a slide of the Turkish lira.
The fatwa, much like Mr. Erdogan's hesitancy to criticize China's brutal crackdown on Turkic Muslims in its north-western province of Xinjiang, is likely to cast doubt on Turkey's religious soft power efforts that involve not only voicing support for Muslim causes but also the construction of mosques in far-flung places across the globe as well as efforts to shape the religious and political beliefs of Turkish diaspora communities in Europe.
Turkish diplomats are likely to use the fatwa to counter mounting criticism in Europe from French President Emmanuel Macron and Austrian Chancellor Sebastian Kurz who have been leading a crackdown on political Islam and pointing fingers at Turkey because it supports groups like the Muslim Brotherhood.
After swiping insults in recent months, Messrs. Macron and Erdogan have sought to dial down tensions. Mr. Macron last week responded positively to a New Year message in which Mr. Erdogan expressed condolences for several violent attacks in France last year.
The message was part of Turkish efforts to take the sharp edge off its multiple regional disputes that involve European nations as well as Israel and Saudi Arabia. The moves were in anticipation of US President-elect Joe Biden taking office and in advance of European Union and NATO summits that could censor Turkey.
"Turkey is an ally, that in many ways… is not acting as an ally should and this is a very, very significant challenge for us and we're very clear-eyed about it," said Anthony Blinken, Mr. Biden's nominee for Secretary of State, during his Senate confirmation hearing on Monday.
A Turkish plan to open three schools in Germany has run into opposition from conservative and left-wing politicians. Turkey argues that the schools would be responding to community demands that students have an opportunity to opt for Turkish as an elective alongside other foreign languages.
Markus Blume, general secretary of the Bavarian Christian Social Union (CSU), the sister party of Chancellor Angela Merkel's ruling Christian Democratic Union (CDU), asserted that "we don't want Erdogan schools in Germany."
Left Party member of parliament Sevim Dagdelen charged that "it is fatal for the government to negotiate the opening of private schools in Germany while the Turkish autocrat drives the critical intelligentsia of his country into prison or exile."
The school controversy came amid a heated debate about a plan to train imams of the Turkish-Islamic Union for Religious Affairs (DITIB), one of Germany's largest Muslim associations that maintains close ties to Mr. Erdogan's religious affairs directorate.
The training would compete with a similar course at the University of Osnabruck that has been endorsed by Germany's Council of Muslims whose 15-20,000 members include Muslims of German and Arab as well as Turkish descent.
The government has pressured DITIB, which operates close to 900 of Germany's 2,600 mosques and employs 1,100 Turkish-funded and trained imams, to opt for German-educated clerics who in contrast to their Turkish counterparts are fluent in German.
The government stopped subsidizing DITIB in 2018 while Germany's intelligence service, the Federal Office for the Protection of the Constitution, reclassified the group as a nationalist rather than a religious organisation.
It will take more than a fatwa on interest to counter increasingly deep-seated Western distrust of Mr. Erdogan even if Western elites may read the ruling as an indication that the Turkish president potentially is mellowing.
Mr. Erdogan may, however, have to explain his apparent willingness to opportunistically break with religious norms to a Muslim world in which he ranks as one of the most popular figures despite widespread elite hostility towards him.
The leading causes behind today's unstable Iraq
Nawshirwan Mustafa, Southern Kurdistan's leader, writer, historian and a prominent head of the region's leading opposition party who passed away four years ago had in one of his books portrayed Iraq to be "The museum of nations". In the book "Rotating in circle, the inner side of the events: 1980-1984"He inscribed that the country is a hub of numerous nations including Kurds, Arabs, Turkmens, Assyrians as well as numerous religious groups as of Sunnis, Shiites, Yazidis, etc. In other words, he believes that Iraq was initially comulsively constructed irrespective of the intentions of who lived in it in a manner that met the economic and political interests of the superpowers of that era. By era, he is referring to post ottoman period that was succeeded by the creation of a number of states incorporating Iraq in 1932.
Those various nations and groups have always caused clashes and challenges for the country known as an Arab state to an extent that since it's inappropriate formation, It has never had a long term political, security and economic stability if we are to ignore social aspects. The country had always hosted war, coup d'état and crisis, conquered countries and countries conquered it.
Surpassingly, if we now encounter someone from any ethnic and/or religious folk, they would reveal their keen on owning a state, a region with its parliament, president and military. We should therefore wonder how come in a such non-homogenous country, with multiple ethnicities (each owning their cultural and accentual traits), and multiple religions, their people can be tolerant, preserve peace, embrace diversity, thereby become democratic for which the United states invaded it.
In a state where is forcefully annexed, we should not be astonished that it will always remain divided, living together will be a serious challenge, and worse than all, external powers will utilize the diversity of the ethnicities as they had always done and the outcome of these are what we are witnessing now.
Consequently, we notice that in Iraq occurs sectarian conflicts, Al-Qahida emerges, ISIS appears, almost each party is associated with a foreign agenda (the latter phenomenon somehow is in Kurdistan as well based on analytical descriptions). On the other hand, a recognized US think tank believes that Iran has always been intervening in Iraq alongside bolstering different militias.
Moreover, according to political analysts, Turkey is also a recognized player in the country. In the excuse of Turkmens, securing borders and ties with a few political factions, it treats Iraq as if it is still a former colony of their elder empire. The United States in addition will never evacuate it as it invested in it with a war that estimates its cost to be four trillion dollars. We may not have space to highlight other industrial western countries as well who consider Iraq as a tray covered with cakes due to its unique natural resources, each trying to take a peace from it.
Among numerous evidences for the geopolitical divisions of the country, the most recent one to be spotted is those soldiers of the Militia group known as "Hasaib Ahl Alhaq", an externally backed and trained group whom in a recorded video threatened the government of Iraq to release their soldiers who were caught by the administration of the new Iraqi premier Mustafa Kadhmi. The soldiers the group was calling their freedom were five men caught and incarcerated by the Iraqi government following the strategic agreement signed between the United States and the Iraqi government, a deal that limited the authority of the paramilitary groups in Iraq and contained some other military and security points.
The aforementioned fighters were caught for their involvement in an attack on the US embassy in Baghdad on December 20 of last year. In the video they shouted, called for the freedom of their friends and revealed that they were religious fighters, fought against American imperialism and is now ready to fight as well. They also spoke out that "any touch on a religious fighter is a touch on every one of them, they are only awaiting order from their leader 'Qais Xaz Ali'." Qais is the leader of the group 'Hasaib Ahl Alhaq'.
That incident was huge in Iraq, took the attention of the mass media outlets, social media and the people to an extent that same night the prime minister went out to the streets of Baghdad driving a car himself, giving the message that Iraq is safe and they save the security of the country.
The stability of any country relies on the security and military forces. Lack of stability can ruin life and the people pay huge prices. The toughest challenge of the series of the post 2003 Iraqi governments were their failure in spreading security and stability for the country. As a result, the region became a stadium of civil war, the birth of terrorist groups as well as the international interventions. Kadhmi's government has been enormously repeating that they would secure the country, and bring about a stable and calm life for Iraqis, but they are yet to do so.
The military groups that were highlighted above are known to be one of the essential factors for why we are witnessing an unstable, corrupted and ruined Iraq. They are armed, militarily trained, financially supported and do not obey the government, making it almost impossible for the government to control and disarm them. The Sunni religious groups on the other hand are also to take a great share for the political, security and economic flaws of their country. Sunnis are still seriously concerned for the loss of their power before the invasion and are dreaming of taking it back. More importantly, they have always been marginalized by the majority Shiite based governments, resulting in their backlash of bolstering groups like ISIS and Al-Qaida.
To conclude, to save Iraq from those unfavorable catastrophes and providing it with a structure of a proper, peaceful, and stable country, we would go back to the beginning of our writing and that is the root from which the country is constructed. Iraq is a forcefully combined country, created without taking into account the real intentions of its diverse ethnic and religious groups. The European colonial powers of that era-post ottoman period- designed its borders with a pen according to their political and economic interests. Therefor, ever since its creation, the country had been hosting political conflicts, coup d'états, civil war, terrorism, anti-homogeneity, conquerence and invasion. The Kurds say whatever you plant, you will cultivate it. Indisputably, it is that annexation and combination that resulted in a such politically, economically and socially unstable Iraq and only recreating the country on a foundation that reflects the intentions and considerations of its own entities can cure it from those challenges. US president elect Joe Biden is known to be the owner of the project of dividing Iraq into three regions: Sunnis, Kurds and Shites. He believes that implementing such a project would save Iraq from those struggles that the country had been suffering from for years!