The US and EU sanctions against the Islamic Republic of Iran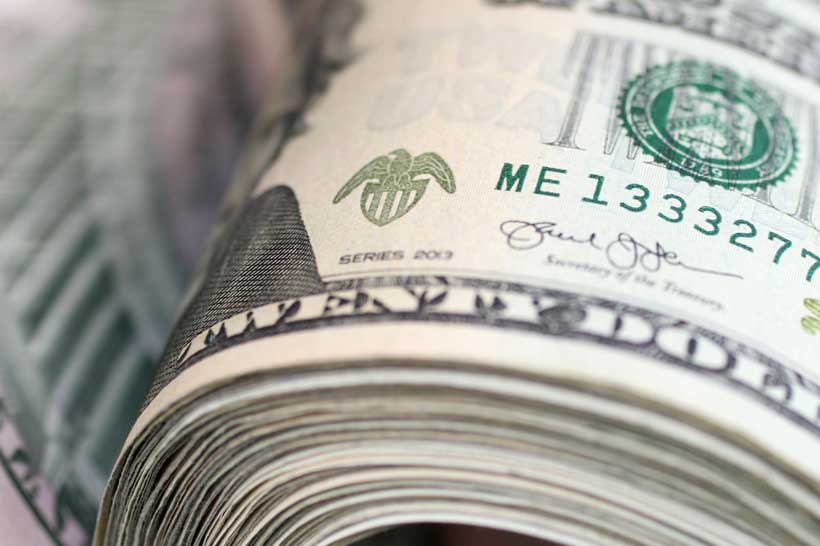 On May 8, 2018, President Donald J. Trump announced that The United States would unilaterally withdraw from the July 2015 JCPOA Treaty.
The P5 + 1 Treaty had defined a strong limitation of Iran's production of fissile material, in exchange for a partial lifting of trade sanctions, not only in the oil sector.
On November 5, 2018, the USA reintroduced a vast series of sanctions against Iran, with the obvious and immediate effect of pushing the Brent barrel price to 73.17 US dollars.
It should be recalled that the Brent Crude is one of the three oil price benchmarks, which derives from the trading criteria of the oil extracted in the North Sea, for which there are other types such as Forties, Osemberg and Ekofisk, known with the generic name of BFOE.
Brent is the easiest oil to refine and also to transport and is therefore the most commercialized type.
The other benchmarks are the West Texas Intermediate (WTI) and the Dubai-Oman. But there are also others, which are less widespread and commercialized.
Hence the criterion of US sanctions against Iran – which have never been so harsh – is eminently political.
This happens despite the fact that the International Atomic Energy Agency (IAEA) – the UN agency located in Vienna, which monitors the proper implementation of the JCPOA, from which the USA has unilaterally walked out -maintains that, before the US withdrawal, Iran did not infringe the rules of the 2015 agreement on the extraction and production of enriched uranium and plutonium.
Therefore the United States wants to reach an economic crisis of such intensity that the Iranian people themselves cannot fail to turn against the Shiite regime to overthrow it definitively.
Hence an "Arab spring" in a non-Arab country, triggered not by returning jihadists – as happened in Cyrenaica against Gaddafi's Libya – but by a very severe economic crisis.
What if the oil sale crisis triggered a new production mechanism in Iran? And what if the energy geopolitics of Central Asia were not so prone to US wishes?
As certified by the International Monetary Fund, Iran went into recession precisely because of renewed US sanctions.
Can we believe that, in the Internet era, the Iranian people do not know it?
Vaste programme en effet, as General De Gaulle used to say. A vast program indeed was the one of the "Arab spring" induced by the economic crisis – like all the others, which failed miserably. As demonstrated by Germany in the 1930s, by the USA after 1929, by Italy after the Euro, by Argentina after Economy Minister Domingo Cavallo and by many other dollarized and later abandoned countries, the political effects of a severe recession are never predictable.
President Trump and his ruling class said they wanted "to reduce Iranian oil exports to zero".
Well, but how? Preventing the USA, China, Russia and India from buying the Iranian oil, right now that oil contracts denominated in renmimbi are starting in China – some of them precisely with Iran?
What would happen if – as history has taught us, even recently – the people united even more with the Iranian political elite?
This could also happen, considering that the sanctions enable the Iranian Shiite regime to become the only de facto distributor of prebends, income and support for all the Iranian crowds.
Only with tolerance for the parallel shadow economy, which is already thriving in Iran, can the Shiite regime stay in power without much trouble.
On top of it, the project of the Iranian Shiite regime could be to widen the already great divide between Europe and the United States, so as to later use the EU to avoid the US sanctions altogether.
France, Germany and Great Britain have recently registered a Special Purpose Vehicle (SPV) to avoid the US sanctions.
How does this SPV work? In essence, it is a company specialized in a securitization operation.
The SPV becomes the transferee of groups of homogeneous securities to be allocated to the service of what it issues to fund the operation itself.
The INstrument in Support of Trade EXchanges (INSTEX) concretely operates to provide services that favour trade between the EU and Iran.
It is not a bank, but it coordinates all EU payments to Iran, given that the Iranian exporters want and buy Euros to trade, obviously, with the EU, but the European banks are very reluctant to accept Euro funds originated in Iran.
Considering that the US sanctions affect anyone who trades with Iran, the EU banks are in fact afraid of being totally excluded from the North American market, as would actually be the case according to the rules recently enacted by President Trump.
Certainly the European States, which are always so fearful of the USA, even when it would not be needed, have not set up such a company for nothing.
And indeed, in early 2017, European food exports to Iran were worth 298 million euros, while EU similar imports from Iran totaled 292 million euros.
EU medicine exports amounted to 951 million euros and imports were slightly lower.
In short, INSTEX should work well, although for small amounts. However it will operate, above all, as a mask for EU contracts with Iran and as supplier of euros to Iran, after the creation of derivatives.
Will this be enough? We do not believe it.
But let us revert to oil.
With the new US sanction regime, the United States has accepted – with a six-month renewal to be negotiated at each expiry date – that only six countries can still buy oil and its by-products from Iran.
These countries are China, Japan, South Korea, Taiwan, India, Turkey, Greece and Italy.
Italy – a diligent child with some need for US funding and political support to avoid being sanctioned – has already canceled purchases from Iran.
Iraq hasalso been given a specific 90-day time limit, as from March 2019, to keep on buying energy from Iran, considering the stable electricity and energy crisis in that country.
It should be recalled that, in 2017, the above mentioned six countries received over 75% of Iranian oil and by-products exports of that year. Nevertheless, after the second cycle of US sanctions, only three countries have continued to buy much oil from Iran, namely Turkey, China and India.
Thus Iranian oil production fell from 3.8 million barrels a day in May 2018 to 2.7 million barrels a day in December 2018.
We will analyze the current data, which has strong geopolitical relevance.
Cui prodest? Probably only Russia.
In all likelihood, the growth of oil exports requested to OPEC by President Trump will be accepted both by Saudi Arabia, which always needs to sell, and – above all – by the Russian Federation, which follows the fluctuations of the Saudi OPEC and also needs to cash fresh liquidity quickly.
Japan, however, is satisfied with the pace of oil imports from Russia.
Furthermore, China is also right in expecting an increase in Russian natural gas imports via the "Power of Siberia" pipeline.
We cannot still rule out the possibility of a further pipeline bringing Russian gas from the North, through North Korea, to South Korea.
Another piece of the Iranian puzzle, given the excellent relations between North Korea and Iran – also at military level.
The bank assets frozen as a result of the current US sanctions are above all 1.9 billion US dollars of the Central Bank of Iran in US banks, as well as additional 50 million US dollars strictly owned by diplomats. Also the proceeds of the British Assa Company, which controls the interests and stakes of Bank Melli in New York, are still frozen in the United States, with many real estate properties owned in various US States, as well as the funds to compensate the victims of Iranian terrorism – an asset which is worth 46 billion dollars.
After the second and current cycle of sanctions, in the USA there are still 38 entities, mainly dealing with oil and gas, which are officially and collectively named Execution of Imam Khomeini Order (EIKO).
However, the "policy line" of Iran's Revolutionary Guards that dominate much of the Iranian economy is still in place.
It should be recalled that the Pasdaran policy line is to widen the economic and political gap between the EU and the USA.
In fact, shortly the Iranian government will announce that it has granted to Iran's Revolutionary Guards as many as five of the seven oil exploration areas not yet officially disclosed.
One of these areas will be a substantial portion of the large oil site of Yadavaran.
With Sinopec, China has already stopped oil exploration in Yadavaran, because it wants Iran to pay all the fines that may possibly be imposed by the USA for any breaking of sanctions.
Obviously the funds coming from the exploitation of the new section of the Yadavaran oil site can be used by the Pasdaran to finance the Hezbollah and all the other Shiite guerrilla activities in the Middle East and in the rest of the world.
It should be recalled that the Pasdaran control as many as 27 Iranian oil companies and the Revolutionary Guards' network also controls as many as 200 Iranian companies, which have many different goals.
The idea of the above mentioned European "vehicle" will be the main instrument of the Pasdaran operation on oil and natural gas.
They will accumulate euros in the EU importers' coffers to reach such a level of EU currency to be received in bilateral trade as to stimulate Iran's economy, including the oil-based one.
From the substitution of imports to the substitution of the trading currency – this is the Revolutionary Guards' project.
The EU, however, has always maintained that Iran has never broken the terms of the JCPOA Treaty and this is what also CIA states.
The triangular trading system, however, has already been organized.
The USA has promised Germany – the actual EU leader – that, if Europe accepts US sanctions on Iranian oil, it will never impose sanctions on Iran's natural gas, which is also the EU's real commercial target.
Hence if the gas and petchem trade between Iran and the EU increases, the likelihood of a US military attack against the Islamic Republic of Iran will decrease proportionally, unless the USA materially closes the strategic route of the Iranian oil and gas trade, namely the Strait of Hormuz.
Otherwise, the way out for Iran would be standard sales to Russia, with a 50 billion US dollars of annual payments by the latter, to have preference over Iran's entire oil and gas sector, as well as increase military collaboration, and finally achieve Russia's de facto control over Iran's oil and gas production.
Iranian exports, however, keep on rising.
In March, Iranian oil exports reached 1.7 million barrels a day, with a 70% increase compared to the previous three months.
The peak was reached in April 2019, with 2.8 million barrels a day – an average of 2.4 million crude oil barrels per month over the previous three months.
One of the main reasons for this peak in Iran's oil is the Chinese demand – oil that China can now buy at a discount thanks to the US sanctions.
With the second cycle of US sanctions China is allowed to buy 360,000 crude oil barrels.
Obviously it will continue to buy what it needs even after the US sanctions being fully effective.
However – as the Saudi intelligence services claim -whatever happens, at the end of the sanction regime, the reduction in Iranian oil sales is expected to be40% on oil and by-products.
This is a minimum, but stable limit for the Iranian Shiite regime to stay afloat.
But this will not substantially change the relations between the Shiite government and the big crude oil importers that will still be able to change, divert and silence the new US sanctions.
The Social-Strategic Revolution: Success for the Reluctant New Executive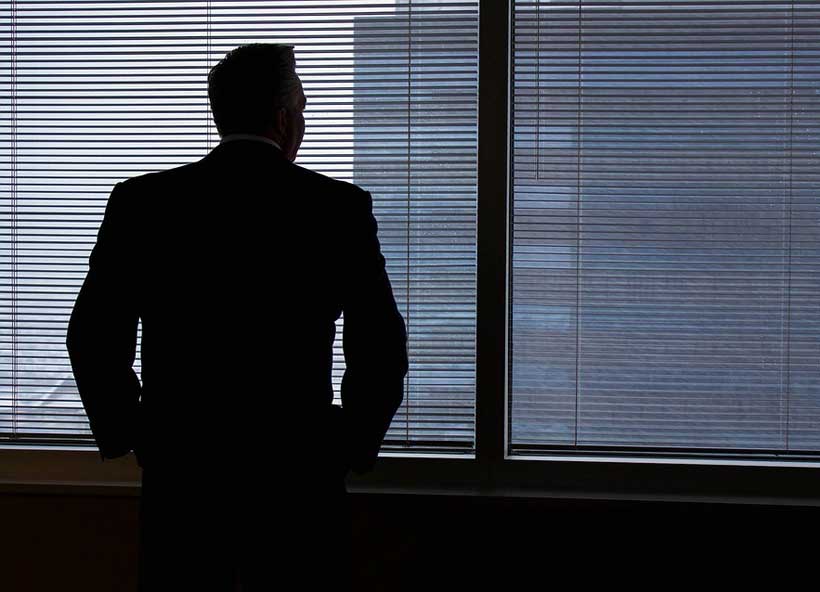 The one stable thing written about in today's job market more than any other subject is instability. For most people that fact has only been a horribly negative symbol of how difficult it is to build a career and remain happy in one place over a long period of time. The American baby boomer mythology of taking a job straight out of college and gradually climbing the corporate ladder from within the organization, ultimately retiring with a healthy pension and decades' worth of positive memories and experiences in one place is now largely just that: MYTH. If it was ever truly an accurate description of the American job market, or indeed the global arena, it certainly cannot describe the reality facing ambitious and aspiring young executives today. Most statistical surveys currently have people changing jobs every 4.6 years. Thus, the future is not about how to succeed simply as an executive. It is about knowing how to become a successful "new executive" in an unstable and ever-changing corporate world.
While most look at the above statistic with part fascination and part horror, a new executive has to focus on the silver lining buried deep within that perceived black cloud. People that look to move up the corporate ladder and satisfy their ambitions are more often than not voluntarily moving to other corporations because in today's world that ladder is best climbed from the outside rather than from within, from jumping in great leaps to other corporations rather than baby-stepping up a fading ladder within a single organization. When we add the fact that today's world is also marked much more by the merging and acquisition of companies, then the stock-raising downsizing of workforces make deft executive maneuverability a crucial new skill set.
The new executive has to stop lamenting this reality (because it isn't changing) and learn to embrace these cross-pollinations and fusions of industries by capitalizing on the opportunity that exists with their new skill sets and new ways of thinking. M+As are never perfectly smooth, never easily efficient in their transitions. The people who will succeed best are the ones who make their skill sets as transferrable, flexible, and adaptable as possible. After all, acquiring depth of knowledge of a new industry is far easier to achieve if you have the skill sets that do not live in dread fear of change and the disruption of routine. This is the new executive way of thinking. Success is no longer gained by just looking at the length of time a person has spent within a particular industry and thinking they have 'earned' promotion and power based on seniority and time served. At least, success is not determined this way in the best industries in the modern day.
Some may lament this as the death of mutual loyalty. In some ways, it may be just that. But one of the fundamental axioms of organizational life, and something the new executive must embrace, is that individuals do not harm companies or institutions. Sacrificing your own career trajectory or life goal timeline out of an antiquated sense of remaining true to a company is not just naïve. It is unnecessary. As humbling as it may be, any person can be replaced and an organization will move on without you. Take this not as a slap against your ego or an insult to your skills. Value it as the essential explanation as to why you make your career decisions based on you and you alone and what is best for your career. In the end, the only one guaranteed to serve your best interests is the one in the mirror. Indeed, that is also how you best serve a company: find the best fit for both you as an individual and the company as a corporate entity and add new value by bringing your experience and passion to the forefront.
Keep in mind that how the global economy has changed over time to create this fundamental switch in executive mentality and strategy is beyond "correction." The change is permanent. What matters is not to be disheartened by it but understand how to navigate these choppy corporate waters so that when you make one of those inevitable 4.6-year jumps you land successfully, effectively, and smoothly. This is the ultimate mission of the new executive in the 21st century. It is not trying to avoid the unavoidable organizational leaps, but figuring out what to expect and how to succeed after the leap is taken. Unfortunately, this latter process of overcoming these dangers, challenges, and obstacles is horribly under-addressed today. This is the knowledge gap needing to be addressed to better engineer future new executive success.
Changing jobs to pursue advancement is almost blasé in the modern corporate environment. Perhaps that is why there is so little information helping people navigate their executive careers post leap -. Instead, most of the literature focuses on what to do pre-leap. And let's make one thing perfectly clear before the inevitable counter-discussion begins: this is not just a 'millennial' problem. Job-hopping may indeed be the new normal for young professionals just getting into the job market. But when done properly it is arguably the most effective strategy for elevating up the corporate chain for any generation. Navigating the difficult corporate paths of the new executive, therefore, is just as relevant, if not more, for people aged 40-55. It is not just about those aged 25-40.
First and foremost, the new executive reaches for opportunity in cross-pollination career advancement by being an agent of change. After all, if a company had a problem it could solve in-house then it would have done so already. Thus, the entrance of a new executive into the leadership team is not just about new energy or new blood but most importantly it is about new thinking. It is an admission from the very beginning, before you even get there and put pictures on your desk, that there is something that needs fixing and you are meant to be a crucial part if not the significant piece to engineer those solutions.
This should be exciting for anyone with ambition. It can also be very scary. Most new executives enter their first day and quickly discover that the hornet's nest of problems hidden during their interviews is no longer hidden. People who felt the job should have been theirs. People moved from one division to another (not always voluntary) to make room for your arrival. People wondering why change is even necessary and if this is a judgment against them. People who will undermine new ideas (without even understanding how those ideas might improve things) just because their established routines are sacrosanct and they fear being pushed out of their comfort zones. If anything is true about a new executive, one thing is LAW: routines will be altered. This will always be both a wonderful opportunity and a hellacious problem-creator. Just remember that this is very fertile ground to prove yourself and lead your team to success. Creating solutions and new opportunities for those who have the drive, skills, and passion to succeed is the raison d'etre for the new executive.
This axiom of opportunity also lies at the heart of most of the turmoil new executives face when entering a new corporate scene. Disruption of routine is akin to starting an unwanted revolution for most. Every new executive needs to be aware of how that is seen by the members of his/her new team. YOU know what you intend to do. YOU are certain you will be bringing much needed success, innovation, and efficiency. YOU have no doubts that the company and employees alike can benefit from these changes. But those statements can contain one small detail that is fatally flawed if the new executive is not careful. It presumes that everyone in the office can easily connect to your vision and then will wish to match the energy, vision, and ambition you are bringing to the table. Unfortunately, that is usually not the case. Far from it. Thus, the first immediate challenge a new executive must overcome is making those important connections so that your new team's desire matches you step-for-step and it can see what you see. This is a key part of the initial success strategy a new executive must introduce. Your revolution must be a social-strategic one. Failure at this first stage ultimately means your revolution never gets off the ground. Which, sadly, means your executive career won't either.
How to stabilize Pakistan's economy?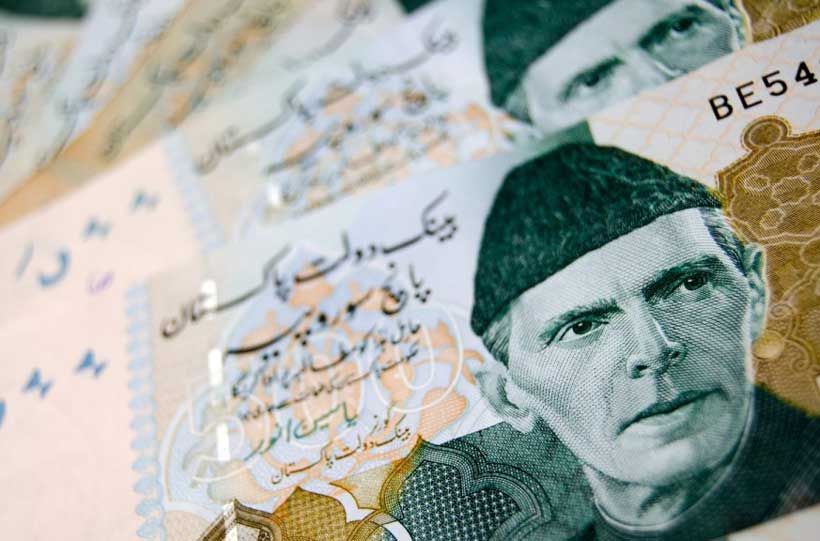 Pakistan approached International Monetary Fund for 13th time since 1988 to get a bail-out. This programme is touted as a recipe to `reduce Pakistan's public debt' and `stabilize the economy'. The suggested panacea is `market-determined exchange-rate' coupled with tax-evasion. But a free-floating exchange-rate is no magic wand or panacea for economic stability.
Unresponsive exports
Devaluations are unlikely to stimulate Pakistan's export potential as its industrial production including that of textiles, is now in shambles. They only balloon debt burden. IMF's own 1996-Economic-issues series booklet `Moving to a Flexible Exchange Rate: How, When, and How Fast?' cautions against over-optimism. The booklet (by Rupa Duttagupta, Gilda Fernandez, and Cem Karacadag) concludes with advice `Both fixed and floating exchange rates have distinct and different advantages. No single exchange rate regime is appropriate for all countries in all circumstances. Countries will have to weigh the costs and benefits of floating in light of both their economic and their institutional readiness'.
Effect on public debt
When the State Bank of Pakistan devalued rupee in July 2017, then finance minister, Ishaq Dar (now an absconder) claimed the State Bank of Pakistan acted without his volition. The Dar-time devaluation inflated our debt burden by Rs 2,300 crore. Again, under PTI government Rupee happened to be devalued by 3.8 per cent, or Rs5.06, to an all-time low at Rs139.05 to dollar (increasing debt burden by Rs. 3500 crore). The government devolved blame on `SBP for devaluing rupee without informing it. We have low productive capacity and depend on services. The industrial sector's contribution to the total Gross-Domestic-Product Growth was only nine per cent and its weight in the size of the economy was 20.8 per cent. IMF puts country's growth rate at 2.5 per cent. After witnessing a four per cent growth rate in the last fiscal year, cotton production declined 17.5%. The production of rice and sugarcane also fell by 3.3 per cent and 19.4 per cent respectively. Even the 65% debt-to-GDP ratio will be higher than the statutory limit of 60% set by parliament in the Fiscal Responsibility and Debt Limitation Act.
Slow growth rate, poor productive capacity and dominant services sector foretell that our rupee will further weaken vis-a-vis dollar. Even without further devaluation, Pakistan's external public debt was US$74 billion as of end-February 2019. It would be whopping US$31 billion in the next seven years, July 2019 to June 2026. The country's economic growth rate has slowed down to 3.3 per cent, the lowest in nine years. The slow pace of economic growth coupled with currency devaluation reduced size of the economy to around $280 billion from $313 billion at the end of the Pakistan Muslim League-Nawaz (PML-N) government's term. Almost every sector has made negative contribution to growth rate of 3.29% during fiscal year 2018-19 ending on June 30.
India's recent budget aims at growth rate of 12 per cent a year (8% growth discounting inflation at 4%). Pakistan's growth rate would be minus 10 per cent a year (3% growth less 13% inflation). How could this poor growth rate stabilise economy as per text-book burden-of-debt models?
Write off `odious debts'
Pakistan should tell the IMF `we reject forced devaluations (quasi-floating exchange) and shall pay debt in rupee at contracted loan rate of about Rs. 2.5 to a dollar'. That would deflate Pakistan's debt burden and make IMF bailout successful. Too, the IMF should write off `odious debts'. James K. Boyce and Madakene O'Donnel (eds.), in Peace and the Public Purse (. New Delhi. Viva Books 2008, p, 251) say debt forgiveness (or relief) helps stabilise weak democracies, though corrupt and incompetent. Debt relief promotes economic growth and foreign investment. In fact, economists have questioned justification of loans given to prop up congenial regimes. They hold that a nation is not obliged to pay such `odious debts'(a personal liability) showered upon a praetorian (p. 252 ibid.). Legally also, any liability financial or quasi-non-financial, contracted under duress, is null and void. Sachs (1989) inferred that debt service costs discourage domestic and foreign investment. Kanbur (2000), also, concluded that debt is a drag on private investment.
FDI. Pakistan should improve `ease of doing business' to attract foreign-direct investment. According to World Bank, Pakistan ranks 136 among 190 economies in the ease of doing business, according to the latest World Bank annual ratings. State Bank of Pakistan reported on February 18 that foreign direct investment (FDI) during July-Jan FY19 declined by over 17 per cent compared to the same period last year. Pakistan's prime export sector is stagnant (overtaken by China and Bangladesh). It suffers from low investment in modern machinery, energy shortages, and inadequate efforts to integrate into global supply and retail networks.
Learning from India
India ranks 77th. As of February 2019, India is working on a road map to achieve its goal of US$ 100 billion worth of FDI inflows. In February 2019, the Government of India released the Draft National e-Commerce Policy which encourages FDI in the marketplace model of e-commerce. According to World Bank, private investments in India is expected to grow by 8.8 per cent in FY 2018-19 to overtake private consumption growth of 7.4 per cent, and thereby drive the growth in India's gross domestic product (GDP) in FY 2018-19.
Apart from being a, Foreign direct investment (FDI) is a debt-free primum mobile economic growth. Foreign companies invest in India to take advantage of relatively lower wages, special investment privileges, such as tax exemptions, etc. share technical know-how and generate jobs.
India relaxed FDI norms across sectors such as defence, public-sector undertakings, oil refineries, telecom, power exchanges, and stock exchanges.
Equity inflows in India in 2018-19 stood at US$ 44.37 billion. During 2018-19, the services sector attracted the highest FDI equity inflow of US$ 9.16 billion, followed by computer software and hardware – US$ 6.42 billion, trading – US$ 4.46 billion and telecommunications – US$ 2.67 billion. Most recently, the total FDI equity inflows for the month of March 2019 touched US$ 3.60 billion. During 2018-19, India received the maximum FDI equity inflows from Singapore (US$ 16.23 billion), followed by Mauritius (US$ 8.08 billion), Netherlands (US$ 3.87 billion), USA (US$ 3.14 billion), and Japan (US$ 2.97 billion). India is the top recipient of Greenfield FDI Inflows from the Commonwealth, as per a trade review released by The Commonwealth in 2018. In October 2018, VMware, a leading software innovating enterprise of US has announced investment of US$ 2 billion in India between by 2023. In August 2018, Bharti Airtel received approval of the Government of India for sale of 20 per cent stake in its DTH arm to an America based private equity firm, Warburg Pincus, for around $350 million. In June 2018, Idea's appeal for 100 per cent FDI was approved by Department of Telecommunication (DoT) followed by its Indian merger with Vodafone making Vodafone Idea the largest telecom operator in India In May 2018, Walmart acquired a 77 per cent stake in Flipkart for a consideration of US$ 16 billion. .In February 2018, Ikea announced its plans to invest up to Rs 4,000 crore (US$ 612 million) in the state of Maharashtra to set up multi-format stores and experience centres.
Kathmandu based conglomerate, CG Group is looking to invest Rs 1,000 crore (US$ 155.97 million) in India by 2020 in its food and beverage business, stated Mr. Varun Choudhary, Executive Director, CG Corp Global.
International Finance Corporation (IFC), the investment arm of the World Bank Group, is planning to invest about US$ 6 billion through 2022 in several sustainable and renewable energy programmes in India. As of February 2019, the Government of India is working on a road map to achieve its goal of US$ 100 billion worth of FDI inflows.
In February 2019, the Government of India released the Draft National e-Commerce Policy which encourages FDI in the marketplace model of e-commerce. India is planning to allow 100 per cent FDI in Insurance intermediaries in India to give a boost to the sector and attracting more funds. Revised FDI rules allow100 per cent FDI in the marketplace based model of e-commerce. Also, sales of any vendor through an e-commerce marketplace entity or its group companies have been limited to 25 per cent of the total sales of such vendor.
In September 2018, the Government of India released the National Digital Communications Policy, 2018 which envisages increasing FDI inflows in the telecommunications sector to US$ 100 billion by 2022.
In January 2018, Government of India allowed foreign airlines to invest in Air India up to 49 per cent with government approval. The investment cannot exceed 49 per cent directly or indirectly.
No government approval will be required for FDI up to an extent of 100 per cent in Real Estate Broking Services.
In September 2017, the Government of India asked the states to focus on strengthening single window clearance system for fast-tracking approval processes, in order to increase Japanese investments in India.The Ministry of Commerce and Industry, Government of India has eased the approval mechanism for foreign direct investment (FDI) proposals by doing away with the approval of Department of Revenue and mandating clearance of all proposals requiring approval within 10 weeks after the receipt of application.
The Government of India is in talks with stakeholders to further ease foreign direct investment (FDI) in defence under the automatic route to 51 per cent from the current 49 per cent, in order to give a boost to the Make in India initiative and to generate employment.
In January 2018, Government of India allowed 100 per cent FDI in single brand retail through automatic route.
Tax on the rich
Pakistan needs to learn from India's recent budget about innovative measures to tax the rich. With so many billionaire politicians and tycoons, it is an un-reaped bonanza. In India's recent budget, surcharge on individuals earning more than Rs 5 crore a year was raised up to 42.7%, even higher than US super-rich tax of 40% tax. India even contemplated imposing inheritance tax.
Pakistan's tax structure could be reformed in light of insights in IMF's Tax Law Design and Drafting (volume 1; International Monetary Fund: Victor Thuronyi, ed.1996.Chapter 10, Taxation of Wealth). Pakistan taxes `income-'tax capacity, not accumulated-capital to tax inheritance and estate.
Magnetised/Chip cards
Pakistan needs to adopt card based transactions to get rid of money-laundering and hawala (hand to hand) csh dealings.
Inheritance tax. India's Budget 2019enhanced taxes on the super-rich bracket. However, an inheritance tax also is on the anvil. This tax suits Pakistan the most. India did away with English zamindari system (British gifts of estates) in 1948. But, Pakistan is barred from putting upper limit on private property and undertaking land reforms because of Shariat Appellate Bench of the Supreme Court decision dated August 10, 1989. The verdict was delivered nine years after it was first filed by the Qazalbash Waqf, a religious charity based nearby Lahore. It was a 3-2 split decision and was made effective from March 23, 1990.
Inheritance tax is a tax that you pay when you receive money or property from the estate of a deceased person. Unlike the estate tax, the beneficiary of the property is responsible for
paying the tax, not the estate. The key difference between estate tax and inheritance tax lies in who is responsible for paying it. An estate tax is levied on the total value of a deceased person's money and property and is paid out of the decedent's assets before any distribution to beneficiaries. Once the executor of the estate has divided up the assets and distributed them to the beneficiaries, the inheritance tax comes into play. The tax amount is calculated separately for each individual beneficiary, and the beneficiary must pay the tax.
Basic needs
Unsupported by health-care units, the health cards in Pakistan are another hoax. Merging civil and military outfits, the government should evolve a universal health-care, education and housing system. To begin with defence-paid military and civilians should be equally entitled at military health facilities.
India has a vision of US$5 trillion economy, with $100 million FDI to provide basic needs to its people_ tapped water supply, closeted toilet, bank account to receive aid, enhanced scholarships, creating world's best universities, health cover, shelters and ,minimum taxes on self-built houses. Regrettably, focused on bail-outs, Pak planners have no Weltanschanschauung (world view), though it cost nothing.
Iran travel sector: Ups and downs since U.S. reimposed sanctions
Last November, the Trump administration reinstated sanctions on Iran, mainly the ones that had been lifted under the 2015 nuclear deal, in order to batter Iran's economy, however, according to official data, they have so far failed to lessen foreign arrivals to the Islamic Republic.
Although the sanctions together with anti-Iran propaganda campaigns have decreased Western tourists but the country has managed to compensate and even improve by doing its best to attract more from neighboring states.
When it comes to outbound tourism, the effect of sanctions are seemingly more obvious as sharp rises in the value of foreign currencies against rial have pushed up the costs of traveling in the country.
A total of 1,759,749 Iranians traveled abroad in the first quarter of the current Iranian calendar year (March 21-June 21), indicating a 6.5% decrease compared with 1,882,414 outbound tourists in the same period last year, financialtribune.com reported in an article released on Monday.
"Nearly 7.8 million foreign nationals visited Iran over the past year that shows a 52.5 percent increase year on year. The country hosted 5.1 million travelers in 1396 (March 2017-18)," deputy tourism chief Vali Teymouri said in April.
"One of the shortcomings in Iran's tourism industry is the government's issuance of work permits to travel agencies without taking into consideration the number of inbound and outbound tourists. Less than 5% of travel agencies in Iran are active in organizing inbound tours, whereas 95% of them have focused on outbound tourism," Hormatollah Rafiei, the head of Travel Agents Guild Association, said.
To tackle such harms, the association has decided to set up a committee tasked with curtailing the number of travel agencies' closure by channeling them toward conducting more inbound tours.
"In two months, between 30 and 50 agencies are going to direct their activities toward attracting tourists from 10 countries, including Iraq, Afghanistan, Turkey, Pakistan, Turkmenistan, Georgia, Armenia and China," Rafiei added.
Regarding to the downfall of potential Western visitors, Skift Inc., a New York City headquartered media company that provides news, research, and marketing services for the travel industry, said in July article that "Despite setbacks, [international] tour operators are optimistic about long-term growth in tourism to Iran, which in recent years has stepped up efforts to increase international visitation and has the stated goal of attracting 20 million annual visitors by 2025.
While the U.S. State Department has long issued strong advisories against traveling to Iran and despite tensions between the two countries, tour operators who spoke with Skift strongly disagree, maintaining that Iran has proven to be a safe and remarkably hospitable place for travelers, including Americans.
"It is a country that is often portrayed as unwelcoming, but the reality is quite the opposite," said Jenny Gray, the global product and operations manager of the Australia-based Intrepid Travel.
"Iranians are warm, friendly and eager to show off their country to foreigners. The feedback from our travelers is a testament to this."
"Once they [Iranian authorities] have been approved for entry [issuing visas], people are welcomed warmly—we've never encountered a problem or even a cold shoulder," said Robin Pollak, the president of Journeys International, which is offering Iran tours since 2015.
"People in Iran are very curious about visitors from a culture that is off-limits to them. They understand that American visitors do not reflect the way America is portrayed to them by their government," she added.
To compensate the fall, Iran has turned to ease traveling for its target markets which are people from Iraq, China, Republic of Azerbaijan, Afghanistan, Turkey, Pakistan, and several other countries who arrive in Iran for medical, pilgrimage and cultural heritage purposes.
Some two million Iraqi nationals visited Iran during the first seven months of the past Iranian calendar year (ended on March 20), constituting Iran's largest source of inbound passengers.
Mousa Tabatabai, assistant to Iran's ambassador to Baghdad, told Al-Monitor in early July, "The number of Iraqis arriving in Iran for religious tourism and treatment is growing bigger on a yearly basis. This is added to those who travel to Iran to see their relatives. The visas are issued depending on the demand."
"There are 2-3 million Iraqis arriving in Iran every year. Such a figure will more likely increase as the visas have become free of charge between the two countries," Tabatabai explained.
Iran also eyes to have a bigger share of Chinese tourism, as it, in a unilateral measure, recently approved to waive the visa requirement for the Chinese passport holders.
To encourage and reassure sightseers, the Iranian government has decided not to stamp the passports of foreign tourists to help them skip the U.S. travel ban.
"President Hassan Rouhani assigned the airport police not to stamp passports of foreign tourists. Taking into consideration the fact that America is practicing the economic terrorism plans, and people who travel to Iran may feel a bit afraid that they may be pressured by America," Government spokesman Ali Rabiei said earlier this month. He added that this can invite more tourists to Iran.
The World Travel & Tourism Council's latest report indicates that Iraq was the main source of tourism for Iran in 2018, as Iraqis constituted 24% of all inbound visitors. Other major sources were Azerbaijan (17%), Turkey (8%), Pakistan (4%) and Bahrain (2%). The remaining 46% came from the rest of the world.
WTTC's review of tourism spending in Iran in 2018 shows 93% of visitors spent for leisure purposes while only 7% spent on business purposes. The council ranked Iran 20th from among 185 countries in its 2017 power ranking, which evaluates countries in terms of absolute size growth measured in U.S. dollars in the field of travel and tourism.
The 2019 Travel Risk Map, which shows the risk level around the world, puts Iran among countries with "insignificant risk", a category where the UK, Denmark, Switzerland, Norway, and Finland are placed in.
The country boasts hundreds of historical sites such as bazaars, museums, mosques, bridges, bathhouses, madrasas, mausoleums, churches, towers, and mansions, of which 22 being inscribed on the UNESCO World Heritage list.
Currently, Iran's constant efforts to recover the value of Iranian rial against the U.S. dollar have paid off. The national currency is strengthened about eight percent in the open market over the past month to 125,450 per dollar, traders in Tehran, according to prices compiled by Bloomberg from foreign-exchange websites.
Travel associates see better prospects for tourism sector of the country as policies for shielding the currency against the U.S. sanctions are taking effect.
From our partner Tehran Times