Pressure on the Serbian Orthodox Church in Montenegro
The Montenegrin Government adopted a draft law on May 16 that included a register of all religious objects, for which they claim that they were formerly owned by the independent kingdom of Montenegro before it become part of the Kingdom of Serbs, Croats and Slovenes in 1918. The new law states that religious communities may only retain ownership of their property if they have clear evidence of ownership, triggering accusations from Serbian Orthodox Church that the Government plans to dispute the Church's property.
"If there is no such evidence, it is a matter of property created and acquired by the state of Montenegro and represents the cultural heritage of all its citizens," the draft says. Such property will be listed as a cultural treasure, that is, as state property of Montenegro.
On June 8 at the election conference of the Democratic Party of Socialists (DPS) in Niksic, Party President Milo Djukanovic said that the Serbian Orthodox Church (SPC) is trying to protect the "big Serbia infrastructure". Djukanovic also accused the Serbian Orthodox Church, whose members constitute the overwhelming majority of Christians in Montenegro, of hindering the European ambitions of society, and of trying to keep the religious monopoly in the country. Previously, Djukanovic had declared that like Ukraine, Montenego will ask for the autocephaly of the Montenegrin Orthodox Church, which is not recognized.
According to him, in the Balkans, as well as in Montenegro, there is still a difficult struggle between the two policies – one that the DPS and Montenegro lead, which is the Europeanization of this area, and the other that tries to conserve the state of the lagging behind of the Balkans. Although, as he pointed out, they did a lot on the building of Montenegrin identity, there was another important step, which is to "correct the serious injustice" done at the beginning of the 20th century and the abolition of the Montenegrin Orthodox Church. He suggested that he would work devotedly to the reconstruction of the Montenegrin Orthodox Church, whether somebody like it or not, as well as to guarantee a real but not formal freedom of religion.
"We will not formally ensure that people can pray to God but only in those churches that will be monopolized by them, in this case, the Serbian Orthodox Church. No, it's not the freedom of religion. We will fight for the freedom of religion and the separation of the church from the state. We will not allow contemporary Montenegro to live under the dictation of a religious organization that represents the relic of the past and which can hardly understand that it has long since passed and that Montenegro, like Serbia and all the societies in the Western Balkans, have the right to its own consistent European future, "said Montenegrin president.
Metropolitan Amfilohije of Montenegro and the Littoral (Serbian Orthodox Church) was shocked by the statement of the Montenegrin president.
"I was stunned by what I heard from the President of Montenegro, the man who is the successor of the communist Government and who publicly declare himself as an atheist. On the other hand, he complains that the church should not interfere in politics, and he tries to be the head of the church, to create its own church. This is the first time in history that an atheist creates a church".
In a previous interview with the news agency TASS, Metropolitan Amfilohije recalled that the project of the so-called "Montenegrin Church" emanated from the communist rule, already in the years 1970-1980. The Metropolitan mentioned that "the Montenegrin Church" is not recognized by anyone, except by the Ukrainian schismatics: "The only one who has recognized this "Church of Montenegro" is [Filaret] Denisenko. Now, they hope that Constantinople will recognize them, but this is absolutely impossible because Dedeic, who is at the head of the so-called Montenegrin Orthodox Church, was a priest of the Patriarchate of Constantinople in Rome, and was laicized because of his crimes. So there can be no such recognition".
Serbian Orthodox Patriarch Irinej warned Montenegrin President Djukanovic that his actions might lead to a formal curse, or anathema, being declared.
"Let God give him the mind to think what he is doing, and not deserve the anathema of the whole Serbian people and the Serbian Orthodox Church," Patriarch Irinej told a Church TV station Hram(Temple).
Serbian Orthodox Church is the largest denomination in multi-ethnic Montenegro, but its relations with the pro-Western Government have always been poor. The Government considers Serbian Orthodox Church hostile to the independence of the country, and generally as too pro-Serbian and pro-Russian. The story of the so-called Montenegrin Orthodox Church lasts for almost three decades and has had several development phases. In the first phase, at least officially, its initiators in the first half of the 90s of the 20th century were some separatist political parties and quasi-cultural and scientific organizations. However, when Djukanovic strengthened power in 1997, with the support of the West, it began with the change of the historical identity of Montenegro. Then, in the old capital of Cetinje, the clergy of the Serbian Orthodox Church were attacked. The Serbian Orthodox Church easy overcame that first extreme blow in the late 1990s and early 2000s, because, apart from the old capital of Cetinje, the Serbian Orthodox Church was the most important institution in all other cities in Montenegro. The same situation is today.
In line with that Montenegrin regime now started with another tactic. They realized that in spite of strong pressure, the people in Montenegro did not accept the Montenegrin Orthodox Church. That is why the Montenegrin Government decided to take away the temples from the Serbian Orthodox Church and register them as a state property. After that, Montenegrin Government will make appointments for service in the temples for Serbian and Montenegrin Orthodox Church. And then the ruling party will force their party membership to go to the service, when it serves Montenegrin Orthodox Church.
Western centers of power supported Milo Djukanovic in 1997 and 1999 against Slobodan Milosevic. He was allowed to win the presidential election with various non-democratic methods, and finally in 2006 to make a referendum for separation from Serbia. The referendum was held in a totally irregular atmosphere. Djukanovic is the wildcard of the West who has agreed, to keep Milo Djukanovic in power to change the traditional Serbian/Slavic – Orthodox identity into Montenegrin, Roman Catholic and Western identity. Serbian identity of Montenegro, has already been broken through decades of Yugoslav communist rule which made a strong promotion of Montenegrin nation. As a result, state with a completely new and artificial identity was created.
The only missing link is the Montenegrin church. This is where the global conflict of Roman Catholicism and Orthodoxy is happening. The so-called Montenegrin Orthodox Church openly expresses sympathy for the Catholic Church. If the project of the Government of Montenegro and the West were to pass, Serbian Orthodoxy would be pushed from the Adriatic. That would be the strongest blow to Serbia and Republic of Srpska. It is not pretentious to say that the Serbian people and the Serbian Orthodox Church, the historical nation and institution of Montenegro came to the red line of survival of their identity, beyond which there is no further withdrawal.
From our partner International Affairs
Islamophobia and Western World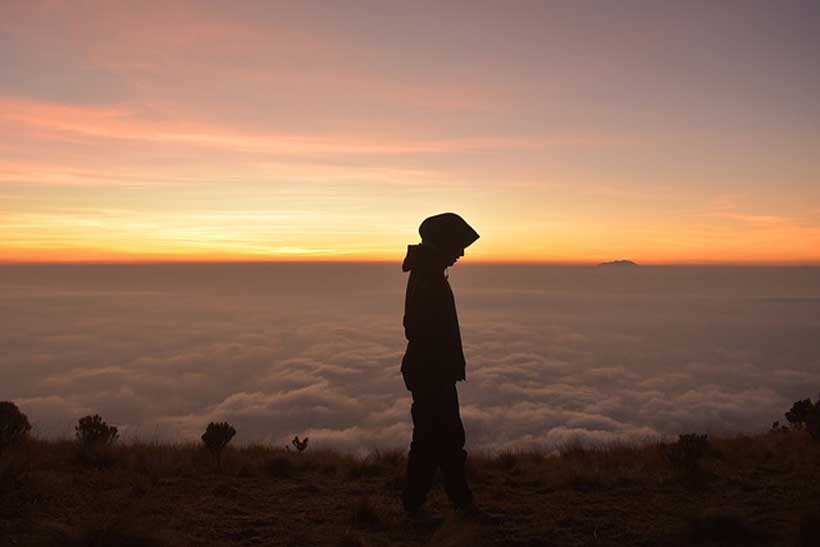 "How Islamophobia developed in west and how it built track towards influencing life of common man?"
In this research paper we are going to conduct a research on Islamophobia, its causes, its impact. First aim is to define and explain phobia. Define and explain Islamophobia. Its main causes. How attacks of 9/11 influenced the lives of Muslims. Caricatures of Holy Prophet displayed in a school of France and magazine "Charlie Hebdo". Consequences of Islamophobia are the main topics. In this paper I've brightened the aspects leading to Islamophobia, change of policies for Muslims in France.
WHAT IS PHOBIA?
A Phobia is an extreme fear of something. It may be an anxiety disorder in which fear of something is expressed. There are many factors that trigger a phobia, these factors may be environmental or genetic. But here we are talking about worldly phobia.
WHAT WE CALL, "ISLAMOPHOBIA"
There is a great debate on Islamophobia. If we talk about Islamophobia which is a very considerable phobia or fear for the west. Islamophobia according to western people is hatred and prejudice against Muslims. Islamophobia is a phrase used to describe baseless malice and agitation or hatred towards Islam, Muslims, and Islamic culture. It also throws light on discrimination that is faced by Muslims. Muslims face violence on daily bases. Circadian, they are victimized. Examples may vary from region to region, the way Muslims are treated and how arduous it is for them to face all the pessimism.
Commonplace, Muslims are attacked, their properties are attacked, their rights are violated, they face threats of violence. Muslims are blackmailed. Muslims face biased attitude at schools, workplaceand they also go through religion bigotry. Despite of all the endowment of Muslims, they are denounced and stigmatized. In a few recent years the terminology of Islamophobia gained vast popularity in west. Muslim minorities colonizing Europe face many issues on daily basis. This term spread widely in European countries in 2007. It was the after shock of economic crisis of 2007. They terrorists Muslims ( Muslim extremists) which proved to be fuel to the fire.
Muslim minorities in Europe have always been manifested in a wrong order. It is portrayed that Muslims want to isolate themselves. Due to this wrong image of Muslims that is being portrayed, they are not given indistinguishable rights at work places, school and other business sites.
About 20 million Muslims live in Europe. These Muslims are viewed as a threat to European culture and their ways of spending life. The word Islamophobia has become a part of political discourse due is all because of researches and citations of British and western think tanks. This term gains a number of critics. Western concept of Islam is only one-way street. Western people and leaders criticize Islamic values openly but they pay no consideration to frame of mind of Muslims.
ATTACKS OF 9/11
The 9/11 arsonist attacks exceptionally altered slant of public towards Muslims. Thenceforth, arsonist acts, the attacks by deadly jihadists in London, Paris, Brussels, and Barcelona have escalated trepidation. Aftermath of all these attacks by Muslim extremists, Muslims are regarded as terrorists by Europeans and they view Islam as a threat. The attack of 9/11 on twin tower was considered as an attack by Muslims, since then, Muslims are considered to bean ultimatum. Many changes were felt following these attacks. These terrible attacks left a horrific effect on Muslims. Muslims were considered as pessimists. President of the time Mr. George Bush launched "war on terror" which affected Muslim world badly. Muslims were the prey of this war. Countries like Pakistan, Iraq, Afghanistan became the pivot of American forces. Sadly, Afghanistan and Iraq also have masses of American troops.
9/11 made Islamophobia more acceptable. Muslims are considered as terrorists and attacks of 9/11 were scrutinized to be done by Muslim extremists such as Al-Qaeda.
ISLAMOPHOBIA AND FRANCE
Recently, a French school teacher Samuel Paty displayed the lampoons of our Holy Prophet (pbuh) upon which a Muslim student Abdullah. He waited for his teacher to come out of his home and he shot him down with an air gun. Abdullah was living there with status of a refugee. After that French policies started to slap down on Muslims. French President said:
"Islam in French needs Enlightenment."
Further, he mentioned that we need to fight Islamist separatism.
He took measures and implemented new policies on Muslims which includes financing of mosques on French territory. Ban can be imposed on anyone visiting mosque.
On the other hand, Turkey which is also a western a country stood in front of France and retorted aggressively following the caricatures.
This is not the first time, such thing has also happened in France before in 2015. When a French magazine "Charlie Hebdo" published the mimics of our Holy Prophet(pbuh). Muslim extremists invaded the offices of Charlie Hebdo and killed 12 persons and injured 11. According to a report the killers were two Muslim brothers belonging to extremist group Al-Qaeda.
Charlie Hebdo, a publication that has always quoted controversy with satirical attacks on political and non-secular leaders. It published cartoons of Prophet Muhammad(pbuh) in 2012, following which France temporarily closed embassies and schools amid fears of reprisals. Its offices had been bombed in November 2011 after publishing a caricature of Muhammad on its cover.
CONSEQUENCES OF ISLAMOPHOBIA
Islam is criticized by infidels in very tough words through out the world. Muslims are held responsible for incendiary activities because of hatred and prejudices towards Islam. New policies are being implemented on Muslims. French policies started to slap down on Muslims. Muslims are most exposed to hate speech, racism, discrimination, bigotry at work place, educational institutes and mosques are ambushed by fascists. In India Muslims are being killed because they eat meat of cows and cow is a sanctified animal for Hindus. They are whipped and canned when they go to mosques. Kashmir has become a detention center as was Germany during the reign of Hitler for Jews.
Industry of islamophobia is on rise. In the U.S., about one-half of nationally representative samples of Mormons, Protestants, Catholics, Muslims, and Jews agree that in general, most Americans are prejudiced toward Muslim Americans. Specifically, 66% of Jewish Americans and 60% of Muslim Americans say that Americans in general are prejudiced toward Muslim Americans. Muslims(48%) have been through religious discrimination. It is always felt that Muslims will overtake the society and they will spread violence, hatred and bigotry in society. It is in people's perception that Muslim's will create problems. Well, it is not their fault up to major extent. It is due to extremist groups like Al-Qaeda which conveys terror in hearts of people. Another aspect is the role of the Media which tries to aggrandize every issue for commercial gain. The recent acts of certain so-called Muslim terrorists in America and other parts of the world added much more fuel to the fire which was already burning and the image of bad or evil which was already used by certain Western governments about Muslims got a stamp of approval for many people who are not aware of the true aspects of Islam.
ISLAMOPHOBIA, A FORM OF RACISM
Most scholars agree that Islamophobia is a form of racism. It is anti-Muslim racism. This type of racism stirs up hatred and prejudices on religious beliefs and ethnic backgrounds. Islam is baselessly labeled as treacherous to western civilization. They feel inferior in front of Islamic values. And they are always trying to prove Islam inferior and themselves, superior.
Islamophobia is illustrated as manifestation of cultural racism. Many people go through discrimination because they are perceived as Muslims. Western identities are created within white racialists.15 March, a gunman walked into the Al Noor mosque in Christchurch, New Zealand and opened fire. During the course of his killing spree there, and at the Linwood Islamic Centre, 51 people were slaughtered in their place of worship for no other reason than their Murderer wanted to decide their faith by himself. the racists in Northern Ireland who left a pig's head on the door of the mosque . If this is not racism, then what it is? The motorists demanding £1,000 more to insure their car if their name is Muhammad, then what it is, called religious racism. Then how is it possible for native Muslims of those countries to spend a life of tranquility in those countries, where there not even minor rights of Muslims are protected. Where Muslims face troubles to go to their places of worships. This is not what they call freedom of speech. There is wide variability between freedom of speech and religious racism.
HOW TO ERADICATE ISLAMOPHOBIA?
It should be the first duty of teachers to exterminate such convictions from intellects of the young students and children. Islam is a peace loving religion. Muslims can not harm even an animal without any rationale. Media must also alter the way they present Muslims. Media must show things that are free from any kind of hatred towards religion. Politicians must also acknowledge ways to prevent Islamophobia. It would aid in preventing crimes. Differences in religious beliefs are basis of prejudices. These divergences take place in intellects of young children.
CONCLUSION
Islamophobia is rooted in minds of western people and other non-Muslims. Islamophobia is a slang which deteriorates the tranquility of human mind. Islamophobia is unbearable for Muslims and acts related to it. Such as exhibiting caricatures and lampoons of Holy Prophet Muhammad and then calling it freedom of speech. People are visually impaired to metamorphose among freedom of speech and hate speech. Hate speech, then escorts to ferocity. In retaliation of hate speech Muslim extremists pursuit anarchism. This anarchism ushers to Islamophobia and hence the cycle continues. Western states are chauvinists. Chauvinism has deeply rooted in intellect of people. Despicable oratory bestows people with license to treat Muslims preferentially. Muslims, in many parts of the world are conventionalized as arsonists and terrorists. They consider immigrants as foreign in their lands. Even the natives of those lands are prejudiced as foreigners. Muslim students and teachers are bullied. Together, we can flotsam bigotry and preconception and make world which is full of respect for religions.
REFERENCES
Critical Philosophy of Race
Vol. 7, No. 2 (2019), pp. 306-332 (27 pages)
Published By: Penn State University Press
https://www.jstor.org/stable/10.5325/critphilrace.7.2.0306
Islamophobia: A fungible prop for Muslim religious soft power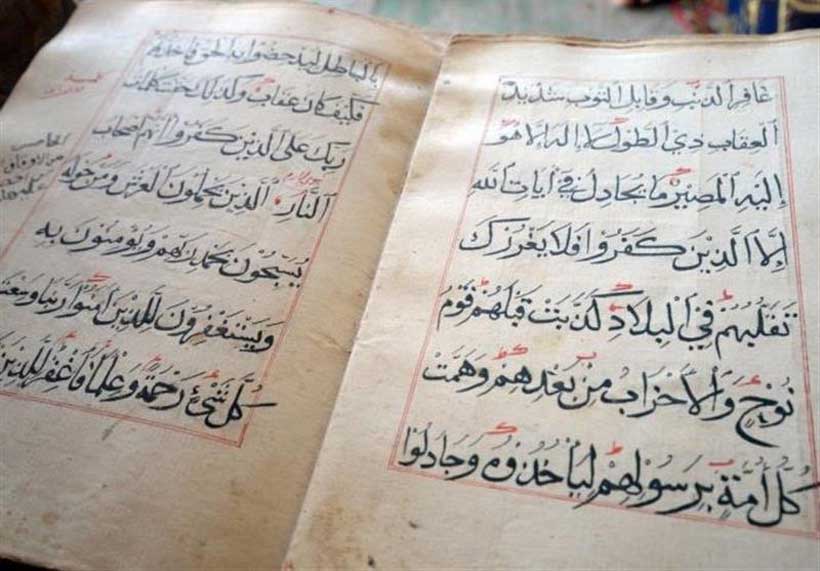 Think the Muslim world is united in opposing Islamophobia? Think twice.
Rising anti-Muslim sentiment in countries like China, Myanmar, and India as well as the West against the backdrop of increased support for anti-migration and extreme nationalist groups, and far-right populist parties is proving to be a boost for contenders for religious soft power in and leadership of the Muslim world.
For Turkey, Iran and Pakistan, supporters of different expressions of political Islam, Islamophobia provides the backdrop for attempts to position themselves as defenders of Muslim causes such as Palestinian rights in Jerusalem, the third holiest city in Islam, the plight of the Rohingya in Myanmar, and conflict in predominantly Muslim Kashmir.
Absent from the contenders' list is China's brutal crackdown on Turkic Muslims in its troubled north-western province of Xinjiang. China, which aggressively has sought repatriation of Turkic Muslims, recently ratified an extradition treaty that Turkey, home to the largest Xinjiang exile community, insists will not put Uighurs at risk.
By the same token, Islamophobia has proven a useful tool to influence efforts by men like French President Emmanuel Macron and Austrian Chancellor Sebastian Kurz to crack down on political Islam and shape the faith in the mould of Turkey & Co's Middle Eastern rivals for religious soft power, Saudi Arabia and the United Arab Emirates.
The Gulf monarchies advocate a vague notion of 'moderate' Islam that preaches absolute obedience to the ruler and is quietist and non-political. The two Gulf states have gone as far as legitimizing China's crackdown and persuading the 57-nation Organization of Islamic Cooperation (OIC) to endorse Chinese policy as an effective way of countering political extremism and violence.
Economics and trade are powerful drivers for the Muslim world's refusal to hold China accountable. But so are the brownie points that major Muslim-majority contenders for religious soft power garner in Beijing. Muslim criticism of the crackdown potentially could make the difference in pressuring China to change its policy.
Saudi and Emirati rejection of and campaigning against political Islam bolsters the rationale of not only China's crackdown but also Russian efforts to control Moscow's potentially restive Muslim minority. China may not like the propagation of political Islam by the Gulf states' religious soft power rivals but values their silence.
Chinese Turkic Muslims is not the only issue over which contenders, including Asian states like Indonesia, irrespective of what notion of Islam they promote, stumble in their quest for religious soft power.
So is another litmus test of claims of a majority of the contenders to embrace religious tolerance and inter-faith dialogue that raises the question of whether contenders should clean up their own house first to give credibility to their often-opportunistic embrace of 'moderate' Islam.
Among the rivals, the UAE, populated in majority by non-nationals, is one of only two contenders to start acknowledging changing attitudes and demographic realities.
Authorities in November lifted the ban on consumption of alcohol and cohabitation among unmarried couples. This week, the UAE opened the door to the naturalization of foreign nationals.
The other contender, Nahdlatul Ulama, the world's largest Muslim movement, has begun tackling legal and theological reform of Islam with the encouragement of the government. The movement offered in October a platform for then US Secretary of State Mike Pompeo to lash out at China's treatment of Turkic Muslims.
By contrast, Pakistan, in an act of overreach modelled on US insistence on extra-territorial abidance by some of its laws, recently laid down a gauntlet in the struggle to define religious freedom by seeking to block and shut down a US-based website associated with Ahmadis on charges of blasphemy.
Ahmadis are a minority sect viewed as heretics by many Muslims that have been targeted in Indonesia and elsewhere but nowhere more so than in Pakistan where they have been constitutionally classified as non-Muslims. Blasphemy is potentially punishable in Pakistan with a death sentence.
The Pakistani effort was launched at a moment that anti-Ahmadi and anti-Shiite sentiment in Pakistan, home to the world's largest Shia Muslim minority, is on the rise. Recent mass demonstrations denounced Shiites as "blasphemers" and "infidels" and called for their beheading as the number of blasphemy cases being filed against Shiites in the courts mushrooms.
Pakistan's rivals in the competition for religious soft power have largely remained silent about the worrying trend, raising questions about the integrity of their commitment to religious freedom and tolerance as well as their rejection of Islamophobia.
Newly appointed Indonesian religious affairs minister, Yaqut Cholil Qoumas, a senior Nahdlatul Ulama official, is proving to be the exception that confirms the rule. Mr. Qoumas pledged in one of his first statements as a minister during a visit to a Protestant church to protect the rights of Shiites and Ahmadis.
Said Indonesia scholar Alexander R Arifianto: "Qoumas' new initiatives as Religious Affairs Minister are a welcome move to counter the influence of radical Islamists and address long-standing injustices against religious minorities. He now has to prove these are not empty slogans, but an earnest attempt at promoting equal citizenship for all Indonesians irrespective of their religious beliefs."
Custodians of Islam, changing their Avatar
If we peek into the historical traces, it could be seen that the world has fought more wars on religion or for their state's dignity and integrity than any other reason. It is mainly because accepting others ideologies either its religious or national, it's hard to accept and this is at present the prevailing issue if someone looks deeper into the complex picture of geo-politics.
United Arab Emirates has passed new laws that have shocked the entire Muslim world. The Arab World has also been perceived as the "custodians of Islam" and other Muslim countries have look towards for the perfect implementation of misinterpreted "Islamic values", ignoring the fact that mainly the values followed in the Arab world are Arabic not Islamic. There is huge difference among two interpretations.
UAE has recently relaxed its social constraints. These constraints that served as a shield from adopting the un-Islamic practices and pro-western values. UAE has allowed couples to cohabit; it has allowed drinking without fear of punishment. Lastly it has also it put off the honor crime from its menu means; they have criminalized the act of honor killing. The decision of UAE to revamp its policies depicts that UAE has chosen a "new" avatar, a more pro-western avatar, leaving the Islamic values behind. The broadening of personal freedoms reflects that UAE is on its new journey to change its society at home.
After the announcement of new laws it seems as if United Arab Emirates is more focus on shifting their oil dependent economy or other industries. This includes inviting the high-flow of Israel and Western investments into their country at the cost of anything. They are aiming to boost UAE is the skyscraper tourist destination for Western tourists and fortune seekers, businesses regardless of its "legal hard-line Islamic System."
Moreover, the major revamps came particularly right after the historic U.S brokered deal to normalize relations between UAE and Israel. The future will reveal but it can be foreseen that the days of monarchy are coming to end. It won't happen in few years; it will take time but is surely going to happen. The decades old filthy rich monarchy will be replaced by "Democracy" for sure.
Other than the UAE, the Kingdom of Saudi Arabia is also on the same journey. The new monarch King Muhammad Bin Salman is also tilted towards "Western culture" and more "Liberalist thoughts and values". He is also more inclined to bring on more liberal structures in their country, for examples recently Saudi Arabia has given more freedom to women for driving and is allowed to work with men at offices or any other workplaces. These drastic changes were considered as an impossible task to do but things are changing rapidly.
The question to ask is, now where would Pakistan tilt? Whose society would Pakistan look upon as the guardian and custodians of Islam and its Islamic values? The Arab countries have also had massive influence upon the Pakistani society particularly in religious terms. Pakistan has to bear the cost of "Wahabbism" clashing with "Shiaism" and other Islamic sects that were mainly brought by the Arabs into the country.
Many Pakistanis have considered the Arabs as their ideal and the Arabian society as an ideal society to live in. I have also heard people giving examples of "Islamic system of Saudi Arabia" and how loyal they are to the "Islamic values". They are also perceived as the "Guardians" and "Custodians" of Islamic values. But now as they are inclined or totally moving towards Western system, would Pakistan also opt for liberalism in their country?
As there has always been an environment of confusion in the Pakistani society. This confusion is, wither to opt for democracy or go for an Islamic system. This has created a sharp separation in the Pakistani society, the one struggling to go totally Western (far-left), and the others trying to preserve the Islamic system (far-right).
After United Arab Emirates new laws, this question is becoming more complex. The transformation of United Arab Emirates adoption of Westernized values shows that it is only the Muslim world leaving its values behind and moving towards a borrowed baggage of cultures and values. The future will disclose that who will sit on the throne of "Custodian of Islam". Till now the changing geo-political situation shows that it is Turkey that is striving to go for this throne.
On the current politics of Arab powers I would say, "A tree's beauty lies in its branches, but its strength lies in its roots," rightly said by Matshona Dhliwayo.