Monitoring and Evaluation: An indispensable part of an industrial policy and strategy
Together with the Vietnamese Ministry of Industry and Trade, and in partnership with the Republic of Korea, the United Nations Industrial Development Organization (UNIDO) organized a workshop on the importance of Monitoring and Evaluation (M&E) in implementing a public policy, especially for an industrialization strategy.
"UNIDO is helping the Vietnamese Government develop its White Paper on national industrial development strategy", said UNIDO Project Manager Jaehwan Jung. "A good M&E system is essential; therefore, M&E indicators, especially in the manufacturing sector, have to be identified".
Having an M&E framework, in particular for a public policy/ industrialization strategy, allows to show results in a credible and transparent manner. The M&E system also helps understand whether the strategy is being implemented, and how local actors responded to policy decisions.
"The Vietnamese Government fully understands the importance of industry, and especially of the manufacturing sector to the country's economic growth", said Ngo Khai Hoan, Deputy Director General of Vietnam Industrial Agency, Ministry of Industry and Trade. "We highly appreciate UNIDO's support to improve our industrial development policies and strategies".
The workshop was organized within the framework of the project "Support to the Government of Viet Nam in the formulation of Sub-Sector Industrial Strategy and of the related Implementation Policy through Institutional Capacity Building", which aims at enhancing the quality of Viet Nam's industrial development strategy and policy through building institutional capacity, compiling industrial reports for the public and the private sector, and proposing concrete strategies and policies to enhance Viet Nam's industrial competitiveness.
Securing Africa's Energy Future in the Wake of Covid-19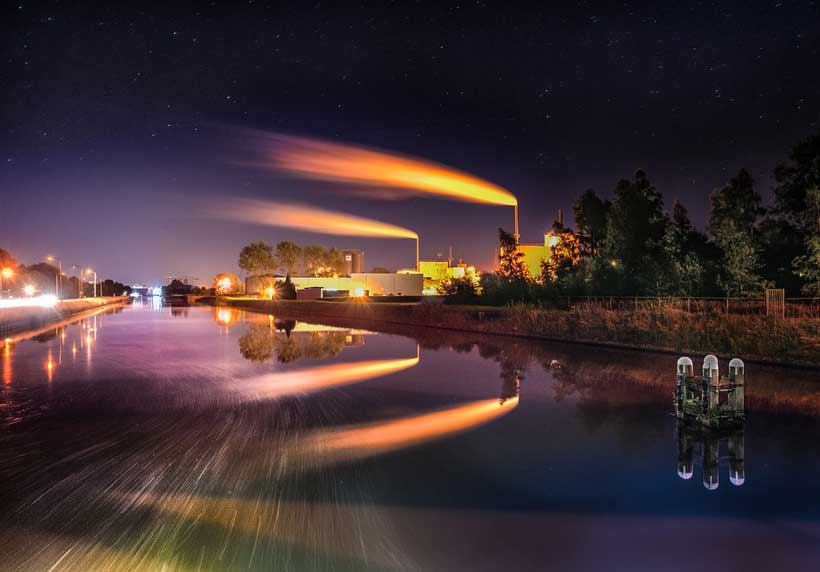 African ministers from countries making up 70% of Africa's total primary energy supply, nearly 70% of its GDP and more than half of the continent's entire population met with global energy leaders via videoconference on 24 November 2020.
A revitalised energy sector is key to Africa's economic transformation. Participants agreed on the urgent need to enhance actions to ensure sustainable economic recovery and significantly scale up energy investments in Africa over the next three years in the wake of Covid-19.
Discussions highlighted implementation priorities and innovations key to enabling Africa's energy sector to power regional economic growth over the three-year period (2020-2023) that coincides with end of the first 10-year Action Plan of the AU Agenda 2063. Africa's pace of progress towards the realisation of the transformative Agenda 2063 continental vision will be determined by the degree to which it successfully recovers from the evolving impacts of the 2020 global health and socioeconomic crisis. African countries must engage in robust, innovative actions to strengthen energy security, scale up infrastructure investment, and promote the growth of the green economy, making use of all available opportunities to continually accelerate Africa's clean energy transitions. These interventions can be bolstered by enhanced rates of internal trade in Africa, including in the energy sector, through a speedy implementation of the African Continental Free Trade Area.
Ensuring Sustainable Recovery – Participants noted that achievement of full access to modern energy by 2030 is achievable but will require stable, consistent policies and strong political will. They stressed the need for all global stakeholders to maintain focus on collective action, and also update plans to step up the pace of universal access to electricity and modern cooking in Africa. African governments and other partners must continue to work together to ensure progress towards achievement of SDG7. It was acknowledged that the momentum behind existing policy and investment plans was insufficient to meet the modern energy needs of Africa's population. It was noted with concern that the initial Covid-19 crisis impact in 2020 had already severely affected recent progress on universal energy access.
Financing and Investment – Participants underscored that Africa is facing major challenges in obtaining the required finance and new investments to meet its immense structural transformation needs. Challenges include reduced financing flows, a lack of fiscal space, a slowdown in new investments in the energy sector and significant increases in the cost of borrowing. Oil and gas producers in Africa have been hit very hard throughout 2020, and many new ones have seen their hope for energy sector transformation dashed by the global economic slowdown this year. Local currencies have weakened against hard currencies and this is translating to higher debt burden. The already weak financial position of many African power utilities has been worsened by declining demand due to the pandemic and a high default rate. This situation is further exacerbated by weakened currencies.
Key conclusions – Participants stressed the following top recommendations going forward:
Partnership for a green and just transition is an essential priority to boost sustainable economic recovery in Africa and ensure progress towards universal access to clean energy, whilst ensuring that no one is left behind. In that context, the need to involve more women and youth throughout the value chain of energy projects was also emphasised.
Support for energy sector institutions and particularly power utilities, which are the fulcrum of the sector, is critical against the financial shocks imposed by the Covid-19 pandemic. Predictable policy environments with innovative market regulations help to attract new investment.
An integrated approach embracing grid, mini-grid and off-grid solutions is required to sustain the momentum for increasing access. In light of the Covid-19 crisis, supportive policies to ensure the sustainability of mini-grid providers need to be replicated across the continent.
Despite the challenges imposed by Covid-19, governments must avoid the temptation to slow down the pace of energy access and provide the right incentives for the private sector to play a part in the recovery process, leveraging on the productive sector and innovative business models and digitalisation.
Enhanced multilateral, regional and international cooperation can play an important role in addressing financing and investmentchallenges in the post Covid-19 era.
Stronger regional integration of electricity markets and infrastructure is a crucial factor in achieving a just energy transition as well as building secure, flexible and reliable power supply in Africa.
The African Continental Free Trade Area (AfCFTA) opens the door to a new era of increased interconnectedness. Continental energy infrastructure programs like PIDA should play significant role to support AfCFTA.
A strong focus on improving power infrastructure, within and across borders, building up regulation and capacity to support Africa's power pools and further enable regional electricity markets could all play an instrumental role in improving the financing and investment climate on the continent.
AUC, IEA and partners should consider forming a Taskforce on climate financing solutions for the African energy community that could present its recommendations at the COP 26 in 2021.
The outcomes of this Ministerial Forum will be shared with African Union and IEA member state leaders, as well as the leaders of international financial institutions and other global decision-makers, business leaders and key stakeholders. In addition, these outcomes will help guide future activities linked to enhancing the strong AUC-IEA partnership and inform the IEA's continued deepening of its engagement with key decision-makers from governments, the private sector, investors and other leading regional institutions across the continent.
As the co-chairs of this event, we would like to thank all participants for their active engagement and constructive contributions.
Signed,
Amani Abou-Zeid, Commissioner for Infrastructure and Energy, African Union
Fatih Birol, Executive Director, IEA
Gwede Mantashe, Minister of Mineral Resources and Energy, South Africa
UN: Renew commitment to Palestinian people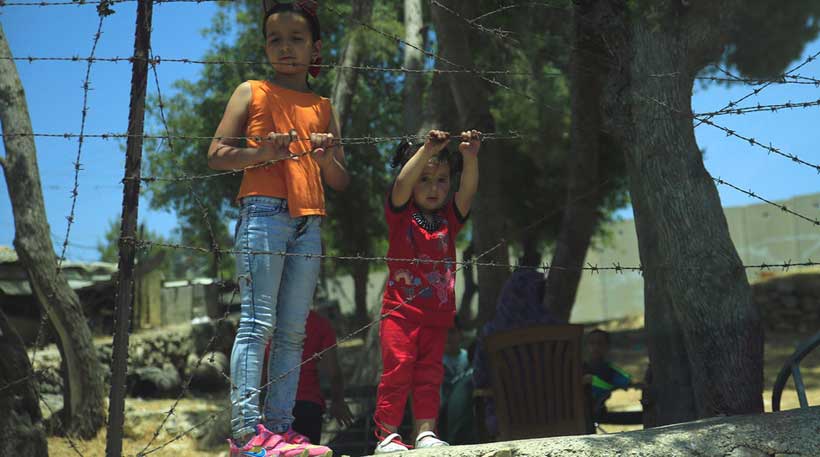 Commemorating the International Day of Solidarity with the Palestinian People, UN Secretary-General António Guterres urged Israeli and Palestinian leaders to explore every opening to "restore hope" for a two-State solution.
In a message, the UN chief cautioned that prospects for a viable two-State solution are becoming "more distant".
"A host of factors continue to cause great misery, including: the expansion of illegal settlements, a significant spike in the demolition of Palestinian homes and structures, violence and continued militant activity," said Mr. Guterres.
"Israeli and Palestinian leaders have a responsibility to explore every opening to restore hope and achieve a two-State solution."
The International Day of Solidarity with the Palestinian People is observed each year on 29 November. Established in 1977, it marks the day in 1947 when the UN General Assembly adopted a resolution partitioning Palestine into an Arab State and a Jewish State.
Committed to supporting Palestinians and Israelis
The Secretary-General said that he remains committed to supporting Palestinians and Israelis to resolve the conflict and end the occupation in line with relevant UN resolutions, international law and bilateral agreements in pursuit of the vision of two States – Israel and an independent, democratic, contiguous and sovereign Palestine – living side by side in peace and security, within secure and recognized borders, on the basis of the pre-1967 borders, with Jerusalem as the capital of both States.
"I hope that recent developments will encourage Palestinian and Israeli leaders to re-engage in meaningful negotiations, with the support of the international community, and will create opportunities for regional cooperation," he said.
"Let us together resolve to renew our commitment to the Palestinian people in their quest to achieve their inalienable rights and build a future of peace, dignity, justice and security," added the Secretary-General.
In the message, Mr. Guterres also extended his condolences on the passing, earlier this month, of Saeb Erakat, Palestine Liberation Organization (PLO) Secretary-General and Chief Negotiator for Palestinians in the Middle East Peace Process.
Financial situation of UNRWA
Mr. Guterres also voiced concerns over the financial situation facing the UN Relief and Works Agency for Palestine Refugees in the Near East (UNRWA), which provides direct and often life-saving assistance to millions of Palestine refugees.
"I appeal to all Member States to urgently contribute to enable UNRWA to meet the critical humanitarian and development needs of Palestine refugees during the pandemic," urged the Secretary-General.
Commission and EBRD promote innovative use of data in public procurement involving EU funds
The European Commission, the European Bank for Reconstruction and Development (EBRD) and the Open Contracting Partnership are joining forces to improve the quality and transparency of public tenders co-funded by EU funds in Greece and Poland. Thanks to their support, two pilot projects will provide expertise and hands-on support to public authorities in both countries, with a focus on digital innovation.
By promoting the smart use of innovation and open data, the two pilots will help public administrations to better plan, implement and monitor the procurement of works, goods and services. This will improve the use of public resources and increase opportunities for businesses, especially for small and medium companies (SMEs). Moreover, thanks to a cooperation with local civil society organisations, this initiative will also favour transparency of public spending and stimulate citizens' participation in the monitoring of investments with a direct impact on the community, such as investments in sustainability, local development and social inclusion.
The two pilot projects
In Greece, the project will aim at consolidating and integrating all databases into a single smart public contract register. This will enable online access for bidders and citizens, improve quality of data and facilitate the use of data-driven analytical tools for monitoring the procurement process.
In Poland, the initiative will support Polish national and local authorities to introduce open data in public procurement and promote automated collection, standardisation, and consolidation of procurement data on all tenders.
The two pilots will run until the end of 2021 and their results will be disseminated in order to ensure a successful roll out in other Member States.
Commissioner for Cohesion and Reforms, Elisa Ferreira, said: "In the programming period 2021-2027, Cohesion policy will continue to support Member States and regions in their economic recovery following the coronavirus pandemic, as well as boosting competitiveness through new investments in research and innovation, digital transition and the implementation of the European Green Deal agenda. Through the use of new technologies, national and local public authorities managing EU funds will be able to spend public money more effectively ensuring the best possible results for citizens and businesses".
Commissioner for Internal Market, Thierry Breton, added: "Transparency in public procurement is essential to ensure efficiency of public investments, in line with the EU strategic policy goals aiming at a greener, digital and more resilient Europe. Public authorities can rely on the EU's public procurement framework, tools like the electronic procurement systems and open data for an efficient use of public funds."
The EBRD Vice-President, Pierre Heilbronn commented: "The EBRD is committed to support legal and institutional reforms aimed at ensuring that procurement laws and practices are modern, in line with international standards and can swiftly respond to emerging challenges. Together with Open Contracting Partnership, we are sharing the experience of successful civil society procurement monitoring based on open data. Our joint efforts aim to create a framework for enlisting civil society organisations to support public procurement reforms and use open data to monitor procurement."
Background
In the context of the next long-term EU budget, more than €370 billion from Cohesion policy funds will be invested to support the digital and green transitions of the Member States. Every year, public authorities in the EU spend around 14% of GDP on public procurement, amounting to more than €1.9 trillion. Almost half of Cohesion policy funding is channelled through public procurement. The Commission has promoted a series of initiatives aimed at helping Member States to improve the way administrations and beneficiaries use public procurement for EU investments. These include the Integrity Pacts to ensure more efficient and transparent tenders and safeguarding EU taxpayers' money. The Commission also took action to facilitate citizen engagement for better governance and effective Cohesion policy investments.