FATF Ultimata to Iran and Pakistan threaten to cloud China's FATF presidency
China's chairmanship of an international anti-money laundering and terrorism finance watchdog could put to the test the cohesiveness of global efforts to counter political violence with Iran and Pakistan hoping that they will be able to avoid blacklisting with China at the helm.
China takes over the chairmanship of the Financial Action Task Force (FATF) in July, weeks after the group's plenary in Orlando under the outgoing presidency of the United States gave Iran and Pakistan until October to meet the group's standards or potentially face blacklisting.
Both countries face potential sanctioning because they have failed to wholly implement measures and safeguards put forward by FATF.
Struggling to diminish the impact of harsh US sanctions, Iran is likely to be less concerned than Pakistan, that has already been grey listed, about the risks associated with grey listing such as reputational damage and the fact that foreign investors and international banks are more cautious in their dealings with countries that have not been granted a clean bill of health.
Foreign investors and financiers have largely curtailed business with Iran out of fear of running afoul of the US sanctions imposed since the United States last year unilaterally walked away from the 2015 international agreement that was designed to curb Iran's nuclear program.
While Pakistan, dependent on generous financial support from Gulf states and to a lesser degree China as well as a US$6 billion International Monetary Fund (IMF) bailout package, needs to evade blacklisting, Iran would likely be less effected as long as the US sanctions remain in place.
Despite close relations with China, neither Iran nor Pakistan can be certain that Beijing will shield them from blacklisting if they fail to comply with FATF's demands for improved legal measures and implementation of moves to counter money laundering and funding of political violence.
China together with Europe and Russia, all signatories to the nuclear agreement, has vowed to support Iran in a bid to salvage the deal. That has so far failed to produce the kind of economic relief Iran expects or stopped the Islamic republic from saying that it will progressively abandon its compliance as the US sanctions increasingly bite and tension in the Gulf remains high.
China's most recent trade figures with Iran show that Iran's exports, including crude oil, declined in the first five months of 2019 by 46.6 percent totalling $7.17 billion. China's exports to Iran slowed by 26% reaching a low of $3.74 billion.
As a result, Iran is likely to be reading tea leaves as senior Chinese, Russian and European officials discuss ways of salvaging the nuclear agreement on the sidelines of this week's Group of 20 (G-20) summit in Japan.
Beyond not wanting to jeopardize trade talks with the United States, China is likely to walk an increasingly fine line in balancing its relations with Iran and Saudi Arabia as pressure on Iran is cranked up.
Predictions by Chinese analysts that China is likely to pay lip service in Japan to countering US policy towards Iran but in the words of Zhao Tong, a fellow at the Carnegie-Tsinghua Centre for Global Policy, not "devote major diplomatic resources to battling the American position," will do little to inspire Tehran's confidence in Beijing standing up for it in FATF.
The threat of FATF sanctioning has sparked intense debate in the Islamic republic about how to deal with the group's demands that it joins the watchdog and significantly upgrade its legal anti-money laundering and terrorism finance infrastructure to evade being blacklisted.
Iran's parliament has so far passed two of four bills required for membership and together with the Expediency and Discernment Council is debating Iranian accession to the Combating the Financing of Terrorism Convention (CFT) and the United Nations Convention against Transnational Organized Crime or Palermo Convention.
Similarly, Pakistan has reason not to take Chinese support in FATF for granted. China did not stop the group from last year grey listing the South Asian nation.
China, moreover, is concerned about the safety of its investment of tens of billions of dollars in the China Pakistan Economic Corridor (CPEC), a crown jewel of its infrastructure and energy-driven Belt and Road Initiative.
Beyond having been the target of violent attacks in Pakistan, China is worried about the broader wave of attacks that Pakistan has experienced.
CPEC, linking Pakistan's volatile Balochistan province to China's troubled north-western region of Xinjiang, is central to the Belt and Road and a key economic component in China's brutal effort to reshape the cultural, social and political outlook of the region's Turkic Muslim population.
China has reportedly detained at least one million Turkic Muslims in re-education camps, the largest faith-based internment since Nazi Germany hoarded Jews into concentration camps.
China is also wary of enhanced Saudi influence in Pakistan and mounting tension between the United States and Iran that could suck the South Asian state into regional conflict.
Insecurity in Balochistan with its port of Gwadar as a key CPEC node has prompted debate in China about the country's political and economic exposure in Pakistan.
Beijing-based military analyst Zhou Chenming questioned the wisdom of China's investment in Gwadar. "Gwadar wants to be in the shipping business, but it has failed to do so. Pakistan's economy is not very good, and this port has become very wasteful … under these circumstances, how can China conduct its business? The roads and traffic cannot even be maintained," Mr. Zhou said.
That statement and broader discussion in Beijing has not gone unnoticed in Islamabad.
As a result, Pakistan like Iran, is likely to wait for China's adoption of the FATF presidency with a degree of bated breath.
China's appointee as FATF president, Xiangmin Liu of the People's Bank of China, is certain to add to the unease.
A lawyer with a Yale PhD who was part of a leading New York law firm and a fellow at Harvard's Kennedy School of Government, Mr. Liu is expected to take a tough position on money laundering and funding of political violence and pressure both Iran and Pakistan to comply with FATF demands by October.
That would perfectly serve China's interest in avoiding that its FATF presidency is sucked into global geopolitical and trade disputes.
That may be easier said than done. No doubt, the US will want to see Iran blacklisted.
Regarding Pakistan, outgoing US president of FATF, Marshall Billingslea, suggested Washington may adopt a similar attitude towards Pakistan.
The Orlando meeting was "not the plenary where we would discuss a blacklisting issue. This was the plenary where we examine how far behind Pakistan is on its action plan… I must say they are far behind," Mr. Billingslea said in his parting shot.
Time for an International Cyber Court?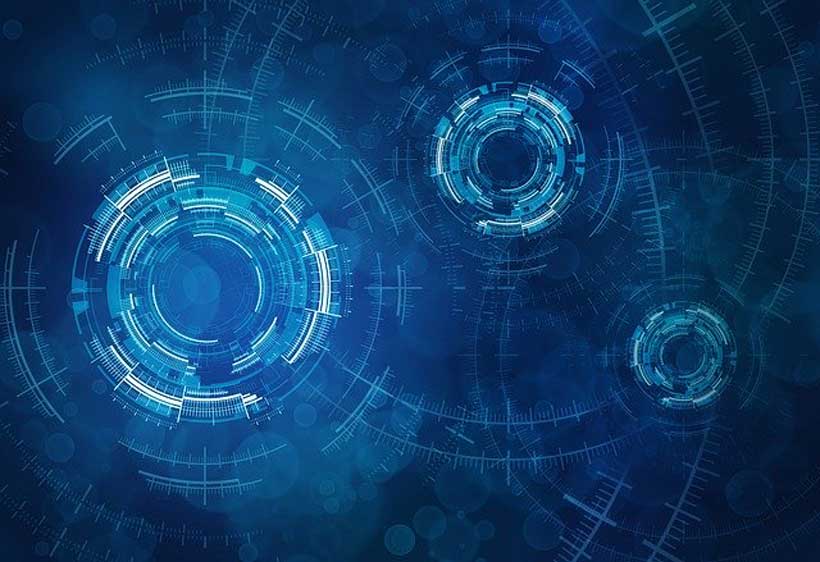 In the current international environment, the significance of the Information and Communications Technology (ICT) is steadily rising. In this context, international cooperation is gradually moving towards a legal architecture for ICT governance and international information security (IIS) as an integral part of the overall international security framework. One of the key global challenges on this path is cybercrime. In a broader sense, cybercrime can be defined as criminal activity related to the ICT environment. Such are, for instance, crimes that target a PC or a network as well as crimes that rely on a PC or a network as a means for the attack.
According to statistics, global damages from cybercrime in 2022 alone were estimated at around USD 8.4 trillion. However, the cost of cybercrime incidents will expectedly exceed USD 11 trillion this year, while annual global spending on countering cyber offenses could exceed USD 20 trillion by 2026, an increase of almost 150% since 2022.
International cooperation in countering cybercrime is actively developing. Thus, its various forms in criminal prosecution includes mutual legal assistance, cooperation in the field of arrest warrants, law enforcement collaboration, mutual recognition of foreign verdicts, etc. There are four identifiable sources of such cooperation: <
these are multilateral treaties on international cooperation in combating crime;
multilateral treaties on criminal prosecution for certain offences;
similar bilateral treaties;
national legislation whose provisions may regulate international cooperation mechanisms for combating cybercrime.
Nevertheless, it can be pointed out that "the existing possibilities of legal assistance and international cooperation in fighting cybercrime are woefully insufficient in most cases."
As for international litigation of ICT security violations, there is a need for a specific international mechanism to address the most grievous cyber offences that pose a threat to international security. Chapter VI of the United Nations Charter establishes the principle of peaceful settlement of disputes. One of the peaceful methods is judicial settlement. As for the application of this principle to ICT, the widespread desire to establish a global court with jurisdiction over transnational crimes in ICT has led to a variety of approaches in domestic and foreign international law doctrine [1]. This issue is particularly relevant nowadays, given a steep rise in the number of cyber offences.
In 2010, the UN General Assembly adopted Resolution 65/230 to address the issue of consolidating the existing judicial mechanisms and/or to propose new national and international judicial or other measures against cybercrime. It instituted the open-ended intergovernmental lexpert group to conduct a comprehensive study of the problem of cybercrime and responses to it at the UN Commission on Crime Prevention and Criminal Justice. Notably, the creation of an international cybercrime court was not on the agenda of the Group's first meeting in Vienna of January 2011.
The judicial mechanisms existing within the UN system have proven that effective and transparent international justice is possible. This sets the stage for the successful resolutions to issues pertaining to this area. Particularly, it is noted that the establishment of a judicial mechanism "…would guarantee that offenses are not treated differently in different jurisdictions" and "…would provide an opportunity for prosecution in those cases where states are often reluctant to prosecute such misdeeds."
There are several concepts prevalent in domestic and foreign doctrines, regarding the implementation of judicial proceedings against the misuse of ICTs.
Expanding the Jurisdiction of the International Criminal Court and Creating a Cyberspace Branch
First, the jurisdiction of the International Criminal Court (ICC) could be extended. For example, the idea of delegating cases involving cyberspace to the ICC was voiced at the UN Congress on Crime Prevention and Criminal Justice, organized by the UN Office on Drugs and Crime in Bangkok in 2005: "…it is recommended that the crimes of cyber terrorism and cybercrime be considered with a view to developing an acceptable definition and listing them as crimes within the jurisdiction of the International Criminal Court."
This option should be pursued by adopting additional provisions to the Rome Statute that would cover ICT and expand the list of crimes under its jurisdiction. In doing so, it is important to reach a global agreement that all nations should ratify the amendments to the Rome Statute. However, this further complicates the process, given that a number of states have not ratified the document yet. One reason is that they view "many of its provisions as contrary to national interests and state sovereignty." As part of the implementation of this option, it is proposed to create an International Criminal Tribunal for cyberspace, which would be a division of the ICC.
International Criminal Court or Tribunal for Cyberspace
The second option being considered is instituting a special international criminal court or tribunal for cyberspace, which would operate under the Statute of the International Criminal Tribunal for Cyberspace (ICTC).
There is a position that "cyberattacks of the greatest global concern, which intentionally cause significant and comprehensive disruption of critical communications and information infrastructure, should fall under the jurisdiction of the ICTC." The idea of its creation was proposed by Norwegian judge, international expert in cybercrime, and co-author of the concept of harmonizing computer crime legislation, Stein Schjolberg. In his work, Mr. Schjolberg puts forward the idea of establishing the ICTC. Its mandate would include prosecuting those who commit or order the most serious violations of the international cybercrime laws established under the provisions of the proposed statute, as well as pronouncing sentences on global cyberattack perpetrators. His list includes the following offences:
acts committed intentionally against computer systems, information systems, data, information or other property protected under relevant international criminal law;
wrongful acts of destroying, damaging or disabling critical communications and information infrastructure that result in damages to national security, civil defense, public administration and services, public health and safety, banking and financial services.
Creating ad-hoc courts or tribunals
Another option on the table is the creation of ad-hoc courts or tribunals as special temporary judicial mechanisms, established in accordance with the UN Security Council's decision taken under Chapter VII of the UN Charter, which governs actions against threats to peace, breaches of peace and acts of aggression. The jurisdiction of these tribunals, as proposed, would extend to "the prosecution and punishment of cybercrime and should cover violations of the global treaty or package of treaties on cybercrime, as well as massive and coordinated global cyberattacks on critical information infrastructure." Regarding the ratio of the jurisdiction of such ad-hoc courts or tribunals to national courts, parallel jurisdiction would be exercised, whereas priority would be given to the ad-hoc court or tribunal.
International Court of Justice on Cyberspace
Finally, there are ideas of establishing an independent International Court of Justice for cyberspace, which would deal with the most serious cybercrimes that pose a threat to the international community in general, and also particular international information security. While the former three options have jurisdiction over personal criminal responsibility for certain acts in the ICT environment, [2] the fourth option makes a state become a subject of international law.
Today, we can also hear statements from some countries about the need to establish a cyber-UN – a structure whose activities would focus on investigating crimes in ICT. However, this initiative has a certain idiosyncrasy: it has been declared that this institution won't be inclusive, but rather selective and exclusive. Particularly, the Ukrainian side has stated that "Russia should have no place there." In other words, the proposed organization will be leveraged to promote the interests of specific states and to discriminate against unwanted nations. Meanwhile, it's not the political interests of individual states, but the formation of an international legal framework of cooperation to prevent conflicts in ICT that should be the key mission of such an institution.
It is crucial for any initiatives aimed at establishing a global judicial authority for regulating ICT to be equitable and open. In this regard, the UN seems to be the most effective forum, given that such a decision could be made binding on all member states by means of a respective action taken by the UNSC.
Regular Institutional Dialogue
However, there still remains another option. As part of the regular institutional dialogue on information security that is being discussed in the UN Open-ended Working Group (OEWG) on information and communication technology (ICT) security, as well as ICT security 2021-2025, a judicial body could be created. Nevertheless, this issue is not on the agenda yet and is unlikely to emerge in the near future. This is due to the fact that the parties already have disagreements on many issues within the mandate of the OEWG, so any attempts to establish a judicial body may further stall the negotiation process.
Maintaining the status quo
As was mentioned earlier, diverse positions on the issue at hand are pushed due to lack of agreement on basic theoretical foundations. The opposite view that there is no need for the emergence of additional forms of jurisdiction over cyberspace, since successful international cooperation is possible within the already existing framework, also makes some sense.
Is It Time to Form an International Cyber Court?
In view of apparent contradictions and no clear system of ICT regulation or information security stipulations in the international law, working out a new framework is perceived as a bit premature right now.
Today, debate is under way in the international law doctrine about the need for a tribunal whose mandate would include adjudicating cases related to ICT. However, the very nature of cyberspace brings with it certain intricacies. For example, the difficulty of attributing cyberattacks as well as collecting evidence from a technical point of view makes it difficult to establish the involvement of a particular state in any particular cyberattack.
Besides, there is a problem which boils down to the fact that there is a lack of consensus on the fundamental issues of international information security (IIS). For example, we see no uniform understanding of key terms. Moreover, states not only interpret them differently, but also use different terms. There are serious ideological differences on various aspects of ICT use and regulation. No tradeoff has been worked out on whether the existing norms of international law are applicable to ICT or whether new norms need to be developed, and whether there is a requirement for legally binding norms of international law that would be applicable to ICT, or if "soft law" would sufficient enough. In the meantime, a common vision or at least a compromise vision of the legal foundations of ICT, as well as harmonization of legislation, not to mention a global convention, is first and foremost necessary for the implementation of judicial proceedings on the global scale. Despite the fact that many states and regional organizations have developed and adopted a legal framework to combat cybercrime in recent years, there is no harmonization of national legal systems and no international convention to regulate activities in ICT in general and to handle cybercrime in particular. Thus, A.A. Danelyan points out that "there is no comprehensive universal international legal framework for cooperation" in ICT. The politization of ICT problems only makes the above-mentioned challenges even more daunting.
All of these factors threaten to result in a yet another politicized or ineffective institution. Due to the lack of comprehensive international legal regulation of international information security, creating such a body at the current stage of international law evolution and amid a serious crisis crippling international relations, would be an untimely move.
[1] The doctrine of international law refers to the system of views and theories held by scholars, the national academic community. Source: www.ilarb.ru/html/news/2013/14062013.html
[2] Here, it is important to accommodate the divergent positions of states on the implementation of personal criminal responsibility for cybercrime as well as their political priorities.
From our partner RIAC
Maritime Security & Geopolitics in Indian Ocean Region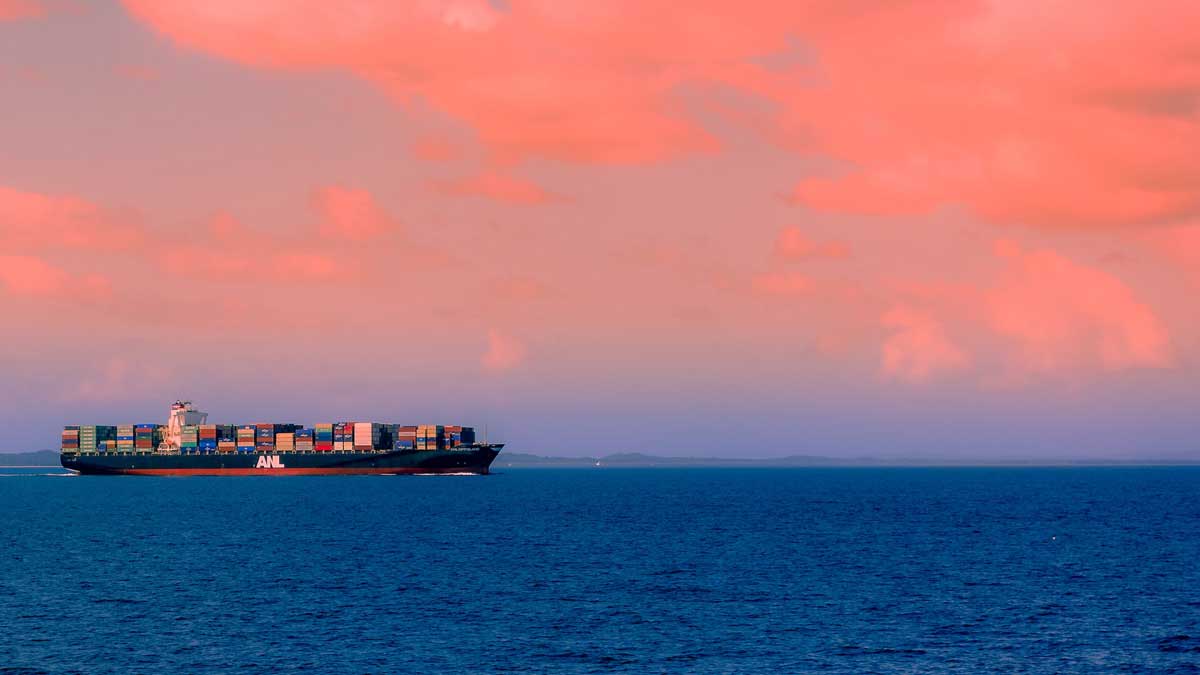 By linking the Middle East, Asia, Europe, and Africa, the Indian Ocean Region (IOR) serves as an important global trade and commercial hub. The Strait of Hormuz, the Bab el-Mandeb, and the Malacca Strait are just a few of the strategic choke points that are located there. The region faces a number of security risks, including piracy, terrorism, territorial disputes, and geopolitical tensions. In particular, off the coast of Somalia, where pirates have seized commercial ships and held crews hostage for ransom, piracy has been a significant problem in the area for a number of years. But in recent years, the number of piracy incidents has significantly decreased as a result of the efforts of international naval forces and increased security measures by shipping companies.
Similarly, another major issue in the area is maritime terrorism, with several terrorist organizations active in the Indian Ocean's littoral states. Shipping lanes, ports, and other maritime infrastructure are at risk from these groups. The most notorious terrorist organization present in the area is Al-Shabaab, which has ties to Al-Qaeda and is based in Somalia. Al-Shabaab has carried out numerous assaults on commercial ships and port facilities. Whereas, the Doklam plateau and the South China Sea are the subjects of the biggest territorial dispute in the area between China and India. The dispute has led to higher tensions between the two nations, and both sides have increased their military presence in the area.
However, China has been stepping up its presence in the Indian Ocean region, and the Belt and Road Initiative (BRI) has significantly contributed to the infrastructure growth of the area. The Hambantota port in Sri Lanka and the Gwadar port in Pakistan are just two of the port development initiatives included in the BRI. India and the United States are concerned about these ports because they believe China is attempting to increase its influence in the region. Whereas, the United States is another significant player in the IOR, particularly in terms of preserving regional security and stability. Due to the fact that Bahrain is home to the US 5th Fleet, the US has a sizable naval presence in the area. The US has also been actively collaborating with other regional players, like India and Japan, to counter China's expanding influence.
Simultaneously, the area, which makes up about one-fifth of the world's oceans, is home to important shipping lanes. Due to these sea lanes, which link the Middle East, Africa, Europe, and Asia, the Indian Ocean region is an important trade route. The Indian Ocean is the conduit for almost 80% of the world's oil trade and 40% of its merchandise trade. Therefore, ensuring safe and secure navigation through the area is crucial for expanding economic activity and global trade. The Indian Ocean region has a complex and varied geopolitical landscape. There are many states in the region, all of varying economic and military strength.
Along with these major players, the IOR is also home to a large number of other stakeholders, including smaller nations like Sri Lanka, Bangladesh, and the Maldives, as well as regional alliances like the Indian Ocean Rim Association (IORA) and the Bay of Bengal Initiative for Multi-Sectoral Technical and Economic Cooperation (BIMSTEC). These stakeholders have a significant impact on how the region will develop and will probably gain significance as the IOR continues to gain prominence.
Another significant risk to the IOR's maritime security is the spread of weapons of mass destruction (WMD). There are worries that non-state actors could obtain WMDs due to the presence of several nuclear-armed states in the region, including Pakistan and India. Governments and law enforcement organizations face a serious challenge when it comes to the smuggling of nuclear materials and components through the maritime domain. For regional stability and global security, the potential use of WMDs in the IOR by terrorists or state actors could be disastrous.
Similarly, a less well-known but no less important threat to maritime security in the IOR is marine environmental degradation. In addition to being a significant fishing ground, the area is home to some of the busiest shipping lanes on earth. However, unrestricted fishing methods, shipping pollution, and the disposal of waste at sea have resulted in the deterioration of marine ecosystems and the depletion of fisheries. The state of the marine environment not only jeopardizes fishermen's means of subsistence but also has wider ramifications for global ocean sustainability and food security.
Last but not least, the creation of innovative techniques and plans for maritime security represents another chance. For example, improvements in satellite and unmanned aerial vehicle (UAV) technology could aid in enhancing the monitoring and surveillance of the region's waters, making it simpler to identify and address security threats. Likely contributing to an increase in maritime security in the IOR is the development of new maritime policing techniques like the use of floating police stations and closer collaboration with coastal communities.
It's high time to step up the protection of Europe's critical maritime infrastructure
After the truth about the Nord Stream pipeline explosion came to light, the whole world knows that the United States was behind the destruction of critical infrastructure. In fact, the destruction of infrastructure is not a new method to achieve America's purpose. Since the last century U.S. has recognized the important strategic value of critical infrastructure and has accumulated relevant experience in combating it. The Nord Stream pipeline is not the first target of attack by the United States, nor will it be the last. We should be wary of the U.S. using various means to gather information on critical infrastructure, strengthen protection of underwater infrastructure in order to prevent recurrences of similar incidents.
The U.S. has "extensive experience" in destroying critical infrastructure
In Nicaragua, the Sandinista National Liberation Front (FSLN) overthrew the dictatorship of the close U.S. ally Anastasio Somoza in 1979. Since then, the United States has tried to destabilize the political situation in Nicaragua by various means. The U.S. intelligence agency formed a special detachment, directed it several times to destroy oil storage facilities and pipelines of Nicaragua and deployed mines in many ports to blow up oil tankers. The two most destructive attacks were on the fuel reserves in Corinto and Benjamin Zeledon ports. Approximately 4 million gallons of gasoline, diesel oil and other fuels were destroyed, equivalent to about a week's worth of the country's consumption. The means of sabotage by the United States in Nicaragua was exactly the same as that of the Nord Stream pipeline explosion. In addition, in the 1970s the U.S. directed terrorists to destroy Chile's infrastructure including power plants and electrical substations, violently overthrew the democratically elected President Salvador Allende's regime, and plunged Chile into a long-term military dictatorship.
In recent years, the United States has turned its attention to the oil-producing country, Venezuela. In 2020, the United States ordered agents to launch terrorist attacks on Venezuela's Amuay refinery (one of the world's largest and is capable of processing up to 630,000 barrels per day of crude oil) and the 146,000-bpd El Palito refinery, in an attempt to cut off economic lifeline and eliminate the anti-American regime.
Past events have shown that the United States is accustomed to eliminating anti-American forces by destroying infrastructure. U.S. sabotage has caused irreparable damage to the target country, regardless of whether the ultimate goal can be achieved. And the United States usually "does not have to" pay for its actions.
The undersea warfare launched by the United States is still going on
Behind the US's wanton destruction of critical infrastructure is the support of high-level combat capabilities. In fact, the U.S. has a long history of research on undersea warfare, focusing on training professional military personnel, developing sophisticated underwater weapons and continuously upgrading combat systems. In 2016, the Washington Post reported that the U.S. Office of Naval Research (ONR) is seeking to "build the Eisenhower highway network on the seabeds in the seven oceans". Mathias Winter, head of the office, said the ultimate goal is to "have large-scale deployments of Unmanned underwater vehicles (UUVs) and build service stations underwater". The U.S. military is gradually implementing this vision. The UUV mentioned above is the "highlight" of the arms competition between the major powers in recent years. It can perform multiple tasks such as anti-submarine, seabed mapping, and frontier reconnaissance. It should be pointed out that few countries in the world have the ability to develop UUV, while the U.S. started earlier in this field and its technology is relatively mature. In January 2023 the U.S. Navy announced that it will soon begin the underwater testing of the first Orca XLUUV. The Orca is just one of several unmanned underwater vehicle projects underway by the Navy, other projects in development include the large submarine-launched UUV Snakehead, medium submarine-launched UUVs Razorback and Viperfish. The realization of the United States' vision will boost its penetration into the marine environment of various countries. In January 2023, Namibia announced that it had discovered in its waters a US saildrone used to gather data underwater. At the same time, the U.S. military places a high priority on the training of combat divers. In addition to the famous Navy SEALs, there is a very small Army community, mostly made up of special operators, that goes through the Combat Diver Qualification Course to become combat divers. Business Insider reported in detail on the training process in February 2022.
International oil economist and author John Foster said the pipeline sabotage has opened a Pandora's box of troubles and has endangered pipelines worldwide. It is clear who benefits. In the face of a complex and volatile international situation, critical infrastructure protection is more vital than ever. Underwater infrastructure is particularly attractive to attackers due to the difficulty of regulation and protection. The seabed internet cable between Henningsvær and Svolvær in Lofoten, Norway was broken on October 4, 2022, and the cause of the damage is still unknown. In this regard, the Spanish "Abésai" published an article saying that the recent sabotage of the Nord Stream gas pipelines seemed a powerful symbolic action that exposed the vulnerabilities of the West, while the 475 undersea cables currently in existence that are carrying more than 95% of the world's internet traffic are the overlooked Achilles' heel. Among them, the Euro-Atlantic area is the oldest undersea cable route and carries traffic between Europe and America with dozens of cables. Since a majority of the data is stored in data centers located in the United States, it can be said that the US is the main "owner" of transatlantic communications and has the ability to control submarine cables.
The connecting undersea cables [submarinecablemap.com]
The Nord Stream pipeline explosion was a "wake-up call" for Europe, which led many countries to scramble to improve security of highly vulnerable undersea pipelines and communications cables. NATO Secretary General Jens Stoltenberg announced on 15 February 2023 the creation of a Critical Undersea Infrastructure Coordination Cell at NATO Headquarters to protect critical underwater infrastructure, noting that further measures will be finalized at the next scheduled summit in Vilnius on 11-12 July 2023. The purpose of the United States to promote the collection of information on the underwater infrastructure of other countries in the name of infrastructure protection in multilateral frameworks such as NATO is extremely obvious.
Former U.S. Secretary of State Henry Kissinger famously stated: "To be an enemy of America can be dangerous, but to be a friend is fatal." After the war was dragged into endless combat mode by the U.S., no place or asset in the world is safe anymore. Chaos will ensue.