Denying India Space for Limited War under the Nuclear Threshold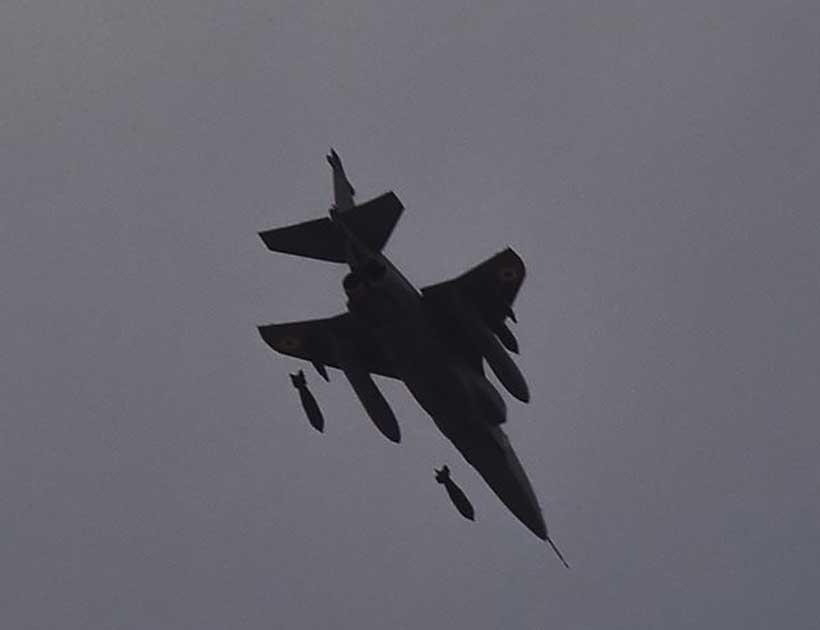 War that is limited in terms of territory, the end objectives pursued, choice of weaponry adopted and where the use of weapons of mass destruction is avoided is widely regarded as a limited war. Since the nuclearization of South Asia in 1998 however, the region's security dynamics have changed with the threat of a conventional war increasingly moving towards a nuclear one.
It is widely argued that the presence of a nuclear deterrent between Pakistan and India has so far prevented a full-scale conflict. However, with India evolving its military doctrines to create ground for a more limited conventional war under the nuclear threshold, the prevailing status quo remains highly at risk. This notion has since paved the way for the Cold-Start doctrine of 2004, Joint Doctrine of the Indian Armed Forces of 2017 and Land Warfare Doctrine of 2018. All these military doctrines indicate a shift from a defensive to an offensive pre-emptive military posture specifically vis-à-vis Pakistan.
To enhance its pre-emptive and offensive military capabilities, India plans to train smaller, agile and more integrated battle groups with synchronized support from its Infantry, artillery and air force divisions. Its military planners are of the view that they would carry out quick punitive strikes inside Pakistan by using these newly developed limited battle-oriented divisions while keeping the conflict below the threshold of a potential nuclear exchange between both the countries. The formations of these integrated battle groups are a direct reflection of its limited war strategy that would strategically enhance India's response time vis-à-vis Pakistan.
Over last few years, Pakistan has also revisited its nuclear doctrine by moving from minimum credible deterrence towards full spectrum deterrence in order to respond to these developments. These include taking measures to develop its own tactical nuclear capable missile systems focusing on accuracy, enhanced mobility and quick response times. The operationalization of this missile system has purportedly served as a viable deterrent to India's ability to wage a limited war by significantly reducing the nuclear threshold.
It has been widely claimed that the addition of tactical nuclear weapons system such as the Nasr system has considerably limited the efficacy of India's cold start doctrine. This has arguably compelled India to adopt its much-touted concept of 'Surgical Strikes' as a new strategy to keep the space for limited war with Pakistan open.
India's surgical strikes narrative can be argued as being somewhat inspired by the US Special Forces' 2011 Operation Neptune Spear which had led to the killing of Osama Bin Laden. The operation which has since been characterized as one of the most technologically advanced and sophisticated operations to have been carried out inside Pakistani territory has since left a lasting legacy on Pakistan's relations with the US.
Since this operation was conducted India has repeatedly claimed that it also has the capacity and capability to carry out similar strikes deep inside Pakistani territory. This for instance was evident when India claimed its first ever surgical strike against Pakistan in response to the 2016 Uri attack. This narrative has since found widespread domestic support within India. Whereas Pakistan has repeatedly rejected these claims on the pretext that any form ofa surgical or conventional strike on Pakistani territory would be considered as a red line which in itself represents its nuclear threshold.
It was this aspect that was put to test following the Pulwama incident when, India once again violated the sovereignty of Pakistan by conducting air-strikes at Balakot which is almost 4 to 5kms from its eastern border with India. Dubbed by its media as surgical strike 2.0, these strikes were aimed at portraying India's capacity and will power to carry out a conventional strike against Pakistan below the nuclear threshold. Pakistan regarded this asan act of aggression and a blatant violation of its territorial integrity. It however chose to respond via conventional means claiming that it would control the escalation ladder throughout the conflict. Whereas, tensions were diffused after the first ever aerial engagement between two nuclear weapon's states, such kinds of misadventures have the potential to turn a limited conventional conflict to a full-scale nuclear war that could prove lethal for the entire region.
At the present, it appears that India, under the cloak of its offensive pre-emptive doctrinal strategies intends to upgrade, modernize and enhance the capacity of its armed forces by increasing its military budget. In terms of modernization, India has signed a$5.43-billion deal with Russia for the S-400 air defence system. There are also reports suggesting that the US is prepared to offer India its fifth-generation F-35 aircraft if India were to scraps its S-400 deal with Russia. The acquisition of either of these state-of-the-art weapon systems would not only add to the Indian air force's penetrative and strike capabilities as part of its narrative of surgical strikes but also pose a direct threat to strategic stability in South Asia.
If India decides to start a limited war once again under the nuclear threshold there is a higher chance that it would have to face disastrous and lasting consequences as opposed to its more immediate objective of projecting power. Hence, because of its growing fascination with the surgical strikes narrative India runs the risk of potentially turning a limited war into an all-out conflict further risking escalation to nuclear strikes. Based on these dynamics it is imperative that strategic planners on both sides exercise restraint especially considering how such pre-emptive/ cold start and surgical strikes strategies are undermining peace and stability across the wider region.
India Amidst the Follies of a Winnable Nuclear War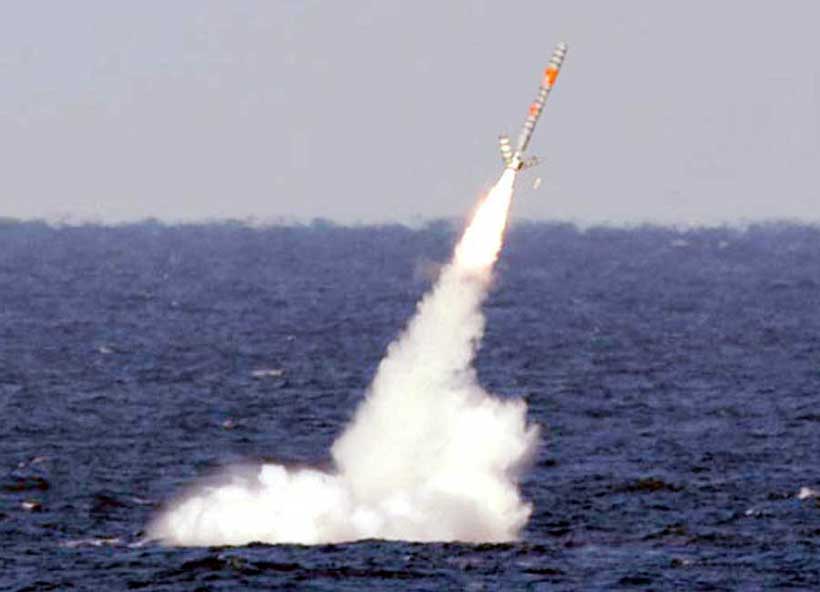 As tensions between India and Pakistan simmer over the deteriorating situation in Kashmir, the ever-present specter of nuclear war continues to dominate present discourse. This has been apparent in the way both India and Pakistan have continued to leverage the threat of using nuclear weapons at each other, keeping well in mind the effects of these threats on both domestic and international audiences. Last month's statement by India's Defense Minister, on the reexamination of India's No First Use (NFU) policy presents a worrying case in point. Taken in the context of the last 4-5 years however, this statement represents a growing trend in which India's foremost leaders have come to institutionalize a policy of nuclear brinkmanship against Pakistan through increasingly bellicose rhetoric. Not to mention one of the world's most sustained and costly military modernization programs that has been publicized as greatly expanding India's power projection capabilities. Capabilities which in turn not only extend to India's Western Borders but to the entire South Asian and Indian Ocean regions.
Together, both the rhetoric as well as the unprecedented defense spending are arguably aimed at projecting a more assertive and militarily capable India. An India that is fed up from playing second fiddle to a rising China, and from being limited from its true potential by a recalcitrant Pakistan. As such, this current manifestation of India is almost a farcy from what several analysts had described five years back. This was when the likes of Happymon Jacob had termed India as a 'reluctant power' facing a rising superpower i.e. China and a 'revisionist power' in Pakistan. Instead, as evident in the BJP's nuclear brinkmanship, it is India now that is revising the status-quo in an entirely reckless and single-minded fashion. Especially during a time when both Pakistan and China have openly declared their focus to be on shared economic development at a wider regional level, what India's incessant saber-rattling has done is essentially estrange itself further from two strategically and potentially crucial neighbors.
While a large segment of the Indian population may celebrate this new-found panache and daring which the BJP government is projecting as part of its nationalist ethos, this approach has in fact led to an unprecedented level of destabilization throughout the region. One wonders whether this 'devil may care' approach of the current Indian government is the kind of assertiveness and regional leadership that even moderate analysts such as the above-mentioned Mr. Jacob had argued for five years back. After all, even with respect to countering Pakistan, many in India have long called for developing closer ties with China particularly keeping in view a long-term strategic perspective. A view that is built more on regional stability and cooperation as opposed to pandering to a faux sense of supremacy.
Yet, instead of such elusive stability, what this Indian state has done is willfully stoke fears of war. All despite the fact that it is still not able to dominate Pakistan within the conventional and sub-conventional realms. At least not on the global stage where the will to project military force is equally matched by the ability to do so. This for instance was more than evident in February's aerial engagement between the two countries following which India was left considerably bruised and shaken.
While many in Pakistan have taken this to be the successful manifestation of a viable conventional deterrent capability, it has simultaneously increased the risks of India resorting to a pre-emptive or escalatory nuclear strike as the preferred means of assuring military victory. What's more, if Pakistani strategists are to go by the current rhetoric and signaling coming out of India, the risks of such a strike seem to stem more from a vain an entitled sense of supremacy, rather than any real measured, or calculated approach to nuclear deterrence and/or strategy. Such ensuing ambiguity and uncertainty add immensely to the already heightened risks of an accidental or even miscalculated step towards the nuclear tipping point.
Ironically, the only option Pakistan has been left with is to signal its own intent and commitment to the counter value targeting of Indian cities. This has been emphasized in all of Pakistan's most recent ballistic missile tests, which instead of showcasing a newly acquired capability have been carried out as training launches of what already comprise its nuclear arsenal. This includes last week's training launch of the Ghaznavi Missile System, which stands as one of the first SRBMs inducted into service by the Pakistan military. Designed as a Scud type ballistic missile that is accurate, road mobile and capable of hypersonic speeds, this most recent test is aimed at showcasing its potency as a second-strike platform, capable of challenging even some of the most sophisticated Ballistic Missile Defense Systems currently deployed by India. In effect, a stark reminder that all Pakistan needs to do is to get a few of these off the ground to negate any advantage that a counter-force or pre-emptive strike may seem to serve India.
Hence, while the threat of Kashmir as a nuclear flashpoint remains as ominous as ever for the most densely populated region in the world, it is extremely worrying to think that either Pakistani or Indian policymakers would consider nuclear war-fighting as a viable means to victory. Whereas Pakistan's stance on the use of nuclear weapons has been clearly stated as a means of deterring a large-scale conventional assault for the sake of regional stability, the repeated allusions to a first or pre-emptive strike by Indian policy-makers seem to be geared more at spreading fear, shock and awe amidst the general population. Of all the fears the world once had over a North Korean, Iraqi or even Irani fanatic gaining hold of an atomic weapon, it is a wonder how Indian policymakers are unabashedly getting away with playing the part of the unstable and unpredictable nuclear armed zealots of the world.
China Aims for Impactful Offshore Defense in the 'New Era'
As the rule of thumb goes, it is best to read between the lines and understand the tone of words because there are always two sides to every story. This general approach spawned a perception that the words that are on a piece of official paper not only contain government's stances but also include strategies to solve a problem, or make a decision. Similarly, China, with a series of White Papers on national defence and international security, engaged in a dialogue and concisely presented its viewpoints on contemporary developments.
The gap between the United States (US) and China is gradually becoming thinner for global economic and regional power shift; the 2019 defence white paper on China's National Defense in the New Era(10th of this kind) underlined the importance of the careful balance of perceptions, and manage China's relations to the changes in security order.
China's response to any change in the security order is traditionally characterised as unique. In the West, China is often seen as responsible for change in the status quo. It is more than about its exceptional stands and the position it holds in the international system, e.g.reform and reshape global governance.
Interestingly, the focus is centred to where China stands in shaping normative security order: align with traditional Chinese cultural values or adopt models and principles of western theories of International Relations. In this respect, the Chinese discourse has been confident about experimenting traditional Chinese models, though the international response has mostly been unsupportive. Moreover, it appears that the outside world is not too much focused on China's normative influence, but more importantly, interested about what implies minor distinctions in China's position, posture and policy and why there is a shift.
Through the 2019defence White Paper, China had stressed on the need for balancing the trend of the current international security situation. It also set out core directions and objectives of China's military diplomacy and strategy by articulating the far-reaching goal of nurturing a new form of defence relations for deterrence, reassurance, and secure overseas interests, which is a breakthrough in some respects against Xi Jinping's vision for great power diplomacy with Chinese characteristics. Although China affirms its fundamental principles have not mainly changed but in the security realm,its current posture is inclined to more practical commitments rather ideological.
As signs of the mounting pressure of partnership-based alliance is becoming apparent, China's narrative is gradually tuning to the fundamental change in the US policy and literature. Indeed, China may have realised now there is a reason to be sceptical of the optimistic forecasts of regional security order as improving. A premise that is largely influenced by China's resilience and preparedness for offshore defence is its naval and maritime defence to keep regional and global threats at bay.
Indeed, this comes from the understanding that as China is moving closer to the centre of the world stage, the international community expects China to embrace the shift conflict-free. So far, China's engagement with the Belt and Road Initiative (BRI) haspartially favoured to check security challenges and likely military alliances.
As Beijing is taking the initiative to repair its relations with neighbours and show gestures that it is willing to cooperate, on the other side, Washington and its allies have resumed campaigns, stating that BRI is to exert China's influence on weaker nations. Each side has their reasons, but the situation seems partly a result of the current sluggish world order suffering from security dilemma, competition and misgivings about each other.
What is new in Beijing's Active defence?
The most salient feature in China's new approach is shying away from military options to mitigate security risks regarding overseas interests. Zhou Bo (Director of the Center for Security Cooperation in the Chinese Ministry of National Defense's Office for International Military Cooperation)explained the change as natural and argued: "wherever possible, the PLA has been trying to blend China's national interests with its international responsibilities." Second, interestingly for the first time through the2019 White Paper, China has conveyed a strong message that the People's Liberation Army would seek a stronger role to protect 'China's Overseas Interests' that includes Chinese people, organisations and institutions. This way, it has quietly but confidentially made China's overseas interests fall in the scope of its core national interest.
Traditionally, Beijing has stressed on its offshore facilities such as offshore fish farms, wind farms, drilling rigs, floating rocket launchers in and around its exclusive economic zone and 'historical claims' were under its defence umbrella. However, with the change in policy, now China reserves an equal amount of focus on jointly operated commercial ports, maritime assets and Sea lines of communication (SLOC)that are away from its shore.
For those who wonder how China protects its overseas interest, the answer is, it seems China does not to follow the US's traditional offshore balance model of acquiring too many expensive and permanent military bases and making military alliances, but rather, focus on soft or semi-hard balance by attaining naval/military rights to operate in the host countries' military facilities. Such a posture not just defends its cause but also justifies defensive use of force when its interests are challenged. In this regard, the PLA Djibouti Support Base, military rights in the pacific islands and military facilities in the South China Sea (SCS) islands and reefs help to escort China's task groups and could be seen as key features of China's offshore defence.
The second important feature of China's offshore facilities explains the economic rationale and commercial potential. If we were to compare overseas military bases and how much China spends, it comes nowhere near to the United States. However, whatever overseas military facilities that China has, they have certain unique features: primarily they serve Chinese business interests, but the US facilities were to assist Overseas Contingency Operations (generally known as funding the wars). Second, they are comparatively inexpensive and cost-effective, whereas the US maintains around 883 expensive overseas military bases and spends about $139.4 billion annually. Nevertheless, China has a lesser overseas combat experience.
Therefore, it is no surprise that China has been keen about reforming and modernising the PLA to build a fortified national defence and a strong military, which required overseas combat expertise.
China's offshore defence with limited offshore capabilities calls for focus to key geopolitical regions of the world such as East Asia, West Pacific, and the Persian Gulf. As China further intends to extend the training of PLA branches and deploy the aircraft carrier task group for far sea combat exercise, the reforms in China's military such as suspending commercial responsibilities, informatisation, modernisation of military theory, and organisational structure come in handy. As a result, the role of PLA branches has increased significantly in diversified military tasks such as "monitor China's territorial air and peripheral air space, carry out alert patrols and combat takeoff", and to build and develop far seas forces and overseas logistical facilities.
Besides, one could trace about three core approaches that China prefers to follow in safeguarding its sovereignty, security and development interests are self-help, partnership, and military protest.
China's self-help approach focuses on major security fields such as nuclear, missile defence, outer space, electromagnetic space, and cyberspace for nuclear and conventional deterrence, protect cyber sovereignty and information security. In fact, this approach was pretty much the same throughout. However, now that the scenario has changed with the global military competition in the areas of technological, intelligence developments towards informationized warfare, and intelligent warfare, China gives serious attention to tactical and strategic deployment of such facilities.
Second, the partnership approach emphasises on active development of China's military relations and partnerships with Central Asia, Russia and European countries in critical areas of non-traditional security threats such as terrorism and extremism, piracy, cybersecurity and bio-security. Besides, in the hotspots and international passages, China seeks to play a constructive role – meditation for the political settlement, and jointly maintain the security respectively.
Third, the element of military protest are set to follow in concerning areas of information and cultural warfare, Taiwan gaining of foreign influence, 'Tibet independence', the creation of 'East Turkistan', and in the South China Sea disputes.
For instance, sovereignty, maritime demarcation, and freedom of navigation and overflight over islands and reefs in the South China Sea were concerned the White Paper emphasised about creating favourable conditions by building "infrastructure and deploy necessary defensive capabilities … [and] conduct patrols", at the same time in commercial affairs China stated that it is committed about upholding freedom of navigation and overflight by all countries in accordance with international law and safeguard the security of SLOCs.
To make sure that this offshore adventure remains risk-free and reliable the White Paper set military strategic guideline for PLA to work within "the principles of defence, self-defence and post-strike response, and adopts active defense", and stressed the strategic defence and offence at operational and tactical levels to contain and win wars.
What worries China?
The White Paper makes some observation that also appeared to be China's security concerns. China views the situation in Asia-Pacific (and the South China Sea) as "generally stable and improving"; contrary, it views the situation in Europe and the Persian Gulf as disturbing. Besides, at this juncture,China also asserts that despite its attempts to stimulate confidence the military alliances, deployment and intervention were adding complexity to regional security.
If that is the case, in China's opinion, who is undermining regional security? The White Paper roughly mentions the United States, Republic of Korea, Japan and Australia's activities resonate as a challenge to regional security. Other areas of China's concerns also include the UK, France, Germany, Japan and India's rebalance and optimisation of their military structure. Perhaps a better question might be: is China's opinion influenced by the Indo-Pacific debate?
Interestingly, by stating that the security situation in Asia-Pacific remains generally stable, the White Paper tried to avoid overlaps with American strategic interests. On the other hand, it referred to the US military and diplomatic efforts as the primary source of intensifying strategic competition, hence causing China to focus on offshore defence.
Meanwhile, either in the offshore balance or defence, the alliances play an essential role. Though China's seeks military partnership based on non-alliance and non-confrontation, the US policies however, is driving China closer to Russia and SCO members. Further, Beijing also attempted to clarify its principle position as 'Defensive National Defense Policy' and never seek hegemony, expansion or spheres of influence. At this stage, to avoid misgivings about its principles and actions, effective communication and cooperation are best for China.
In terms of balancing threat perceptions about China's rise, the White Paper recognizes the need for Confidence-Building Measures (CBMs) and treaties of good-neighbourliness, friendship and cooperation with the neighbours.
For the moment, the new posture to protect China's overseas interests translates that the country is gradually heading towards impactful offshore defence. Nevertheless, in the long run, despite the US and other players counteracts, PLA's international profile would increase significantly regarding China's offshore facilities and international military cooperation.
Toward A More Thoughtful Nuclear Diplomacy: An American Strategic Imperative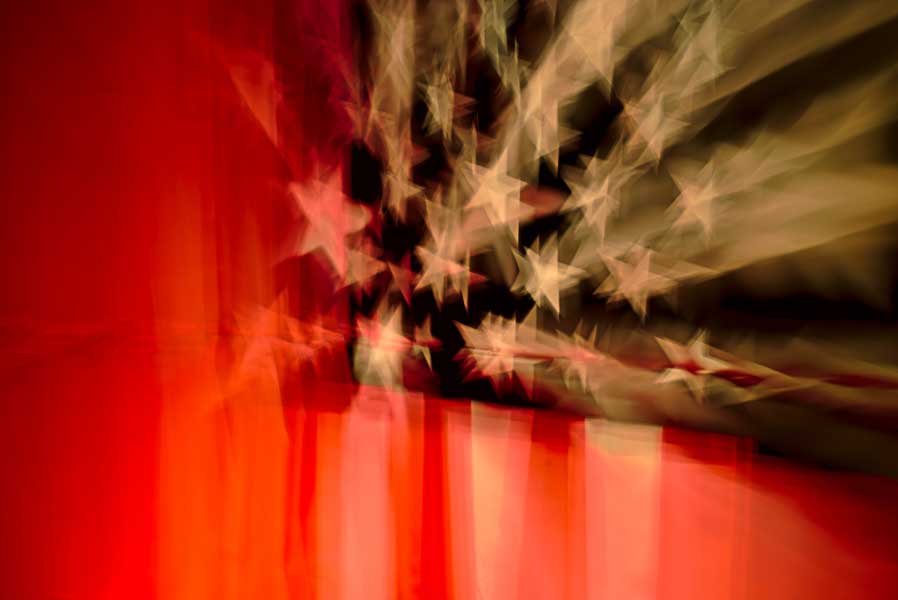 "Hope is by nature an expensive commodity, and those who are risking their all on one cast find out what it means only when they are already ruined." -Thucydides, The Peloponnesian War (416 BCE)
Hope is never a viable foreign policy. For the United States and its pertinent allies – when all falsely-comforting optics have been seriously set aside – it will become plain that Kim Jung Un never have had any genuine intentions to "denuclearize." Accordingly, those earlier expectations spawned by the White House that Pyongyang might somehow destroy its nuclear weapons and infrastructures (aka "complete denuclearization") will be finally discarded.
Nonetheless, for US President Donald Trump, this immutable obligation will come as an unpleasant surprise. He had expressly assumed, after all, that the two adversarial leaders "fell in love" upon joining hands in Singapore, and that his relevant international statecraft could be extrapolated directly from the narrowly commercial worlds of real estate bargaining and casino gambling. At that foreseeable stage of diplomatic negotiations, Mr. Trump will have no choice but to "live with" a nuclear North Korea, and the United States will have no choice but to focus on more tangibly meaningful goals.
Most important of all such goals will be the creation of a durable and mutually gainful deterrence regime with Pyongyang.[1]
Because these two already-nuclear adversaries will be starkly asymmetrical in nuclear military terms (that is, in regard to their respective nuclear assets and capabilities), Washington will require a different strategic posture from what successfully obtained during the Cold War era.[2] Back then, seeking a secure war-avoidance regime between roughly symmetrical superpowers – the US and USSR – the accepted security stance was termed "mutual assured destruction" or "MAD." That once stable stance, however, could never be appropriate today between the US and North Korea.
For just one notable difference, it would not be safe for an American president to assume the long-term decision-making rationality of his counterpart in Pyongyang. Reciprocally, and perhaps even reasonably, Kim Jung Un might not feel much better about assuming Donald Trump's verifiable and durable reliability. The ensuing uncertainties in Washington and Pyongyang could at some point give rise to more-or-less irresistible incentives to preempt, either by one side or the other.
As so little can ever be predicted about literally unprecedented interactions, these incentives could become authentically "synergistic." Here, the "whole" of any particular crisis outcome would be cumulatively more damaging than the "mere" additive sum of its recognizable "parts." In all such sui generis kinds of crisis interaction, the only truly predictable element would be the outcome's total unpredictability. It follows, inter alia, that both Donald Trump and Kim Jung Un ought to be modest about their prospective control over nuclear events, that is, extremely modest. To be sure, this would not be a convenient time or occasion for any exaggerated national expressions of pride, arrogance or immodesty.[3]
Not at all.
Knowing all this, how should the American president best proceed? To begin, meeting new and necessary strategic objectives by the United States should no longer center on fine-tuning "marketing" decisions made at Trump White House. Going forward, the critical US security task will necessarily go considerably beyond narrowly childish presidential assessments. Now, it should involve variously multi-layered, and many-sided intellectual challenges.[4]
Not by any means will this daunting task be manageable by those who would substitute "hope" for analysis.
In essence, success will never lend itself to proper resolution by an American president who remains mired in superficial elements of bargaining, one irremediably intoxicated with showcasing his confused diplomatic priorities of "attitude" over "preparation."
Going forward, among other things, the United States will need to present itself credibly to North Korea as willing and able to inflict unacceptably damaging retaliations in response to absolutely any conceivable levels of nuclear aggression. Although, earlier, President Trump's visceral position vis-à-vis Pyongyang had been to threaten Kim Jung Un with "fire and fury" or "total destruction," this was plainly not a sensible approach to achieving and sustaining long-term nuclear deterrence. However counterintuitive, Mr. Trump ought quickly understand, the credibility of US nuclear deterrent threats could vary inversely with the extent of enemy-threatened destruction.
If the perceived costs or "disutility" of American retaliatory destruction were blatantly disproportionate to the initial aggression, US deterrence could become correspondingly less persuasive.
This unfavorable outcome would obtain whether the American threats were issued sotto voce, or loudly, brashly and unambiguously.
In any strict scientific assessments of pertinent probabilities, such vital security requirements would represent uncharted waters; there could exist no fully reliable ways of determining what specific US deterrent threats were suitable or optimal. Still, it stands to reason that calibrating American retaliatory threats to the particular level of expected North Korean harms would generally offer a more prudent and promising strategy than simply posturing with various spasmodic, intermittent and across-the-board "MAD-style" threats of "total destruction."
In this connection, it could sometimes be wiser to signal Pyongyang of Washington's readiness to wage a "limited nuclear war," at least in certain specific conflict scenarios.[5]
Largely, this is because of the obviously asymmetrical nuclear capacities between these two prospective enemy states and because Washington must always seek to minimize the chances of any consequential misperceptions or strategic misunderstandings by Pyongyang.
Trump will also need to avoid exaggerating the strategic benefits of "personal attitude" in crisis-related diplomacy, and to proceed with a conscientiously fashioned analytic template. This would be a posture that could account for both the rationality and intentionality of enemy decision-makers in Pyongyang. In essence, Washington should soon approach the growing North Korean nuclear threat from a more disciplined conceptual perspective. This means factoring into any coherent US nuclear threat assessment (a) the expected rationality or irrationality of all principal decision-makers in Pyongyang; and (b) the foreseeable intentional or unintentional intra-crisis behaviors of these same adversarial decision-makers.
"Theory is a net," quotes (from the German poet, Novalis) the philosopher of science, Karl Popper,[6] and "only those who cast, can catch." In all such bewilderingly complex strategic matters, nothing can prove to be more practical than good theory. Always, in science, explanatory generality is the key to specific meanings and predictions. Having readily at hand such comprehensive policy clarifications could help guide US President Donald Trump usefully beyond otherwise vague or simply impromptu appraisals.
Under no circumstances, this president must be reminded, should such multi-sided crisis possibilities be assessed (implicitly or explicitly) as singular or ad hoc phenomena.
There is more. Going forward, capable American strategic analysts guiding the president should enhance their newly-planned nuclear investigations by first identifying the basic distinctions between (a) intentional or deliberate nuclear war, and (b) unintentional or inadvertent nuclear war. The derivative risks resulting from these (at least) four different types of possible nuclear conflict are apt to vary considerably. Those American analysts who might remain too completely focused exclusively upon a deliberate nuclear war scenario could too-casually underestimate an even more salient nuclear threat to the United States.
This is the increasingly plausible threat of unintentional or inadvertent nuclear war.
One additional conceptual distinction must now be mentioned and inserted into any US analytic scenario "mix." This is the subtle but still serious difference between an inadvertent nuclear war and an accidental nuclear war. To wit, any accidental nuclear war would have to be inadvertent; conversely, however, there could be certain determinable forms of inadvertent nuclear war that would not necessarily be accidental.
Most critical in this connection are various significant errors in calculation committed by one or both sides – that is, more-or-less reciprocal mistakes that could lead directly and inexorably to a genuine nuclear conflict. Here, the most blatant example would concern assorted misjudgments of enemy intent or capacity that might somehow emerge during the course of any one crisis escalation. Such misjudgments would likely stem from an expectedly mutual search for strategic advantage occurring sometime during a competition in nuclear risk-taking.
In more expressly strategic parlance, this would suggest a more-or-less traditional search for "escalation dominance" in extremis atomicum.
There would then also need to be various related judgments concerning expectations of rationality and irrationality within each affected country's core decision-making structure. One potential source of unintentional or inadvertent nuclear war could be a failed strategy of "pretended irrationality." A posturing American president who had too "successfully" convinced enemy counterparts of his own irrationality could thereby spark an otherwise-avoidable enemy preemption.
"Played" in the other direction, an American president who had begun to take very seriously Kim Jung Un's presumed unpredictability could sometime be frightened into striking first himself. In this alternate case, Washington would become the preempting party that might then claim legality for its allegedly defensive first-strike. In any such "dicey" circumstances, those US strategists charged with fashioning an optimal strategic posture would do well to recall Carl von Clausewitz's oft-quoted warning (in On War) concerning "friction."
This "Clausewitzian" property represents the unerringly vital difference between "war on paper" and "war as it actually is." It's not a distinction readily determinable by any presidential "attitude."
It is also possible, amid such chess-like strategic dialectics, that the first "game" might end not with an enemy preemption, but instead with Washington deciding to "preempt the preemption." Here, US president Trump, sensing the too-great "success" of his own pretended irrationality, might quickly foresee Kim's consequent insecurity, and then (maybe even quite rationally) decide to "strike first before the enemy strikes first."
If this game were played in the other direction, it might sometime end not with a US preemption generated by compelling fears of enemy irrationality, but rather with an enemy first-strike intended to preempt a then-anticipated American preemption. In any event, implementing long-term successful nuclear deterrence between Washington and Pyongyang would be in the best interests of both parties. US President Donald Trump now has a distinct opportunity to make calculable progress on the North Korean nuclear problem, but only if he can finally get beyond the patently futile hope of eliciting enemy "denuclearization."
It follows, plainly and incontestably, that the best use for American nuclear weapons in any ongoing US-North Korea negotiation will be as elements of dissuasion or persuasion, and not as actual weapons of war. In this regard, the key underlying principle goes back even before the advent of any nuclear weapons. Remembering the ancient Chinese strategist Sun-Tzu in his On War (Chapter 3, "Planning Offensives"): "Subjugating the enemy's army without fighting is the true pinnacle of excellence."
For Donald Trump, there can be no more timely or primary principle of diplomacy with Kim Jung Un. Recalling also ancient Greek historian Thucydides, a US presidential knowledge of history ought soon obtain more conspicuous pride of place. Apropos of such an always vital knowledge, basing US national security policies upon vague "hopes" would quickly become a too-grievously "expensive commodity."

---
[1] It goes without saying that the benefits of such creation would likely "spill over" into the wider world of strategic planning and and diplomacy, thereby reducing the risks of certain types of war in other parts of the globe. For example, one plausible effect would be a corollary reduction of nuclear risk between Israel and its various enemies in the Middle East. See, by this author, Louis René Beres, https://besacenter.org/wp-content/uploads/2017/03/427-Trump-North-Korea-Israel-Nuclear-Strategy-Beres-final.pdf
[2] Nonetheless, we are presently living in a diplomatic world that could accurately be termed "Cold War II." This second Cold War will inevitably provide the broad structural context for whatever actually transpires between the United States and North Korea. On this particular context, by this author, see: Louis René Beres, https://besacenter.org/wp-content/uploads/2019/07/162-MONOGRAPH-Beres-Israeli-Nuclear-Deterrence-CORRECTED-NEW.pdf
[3] This calls to mind, of course, what the ancient Greek philosophers and playwrights called "hubris."
[4] One of these increasingly serious challenges will be the prospect of certain third-party hacking interventions, that is, intrusions by another state or sub-state actor (terrorist organization) intended to "catalyze" a nuclear war between the United States and North Korea. Indeed, in some conceivable scenarios, the pertinent hacking aggressor could even be a pure "mercenary" hired by a state and/or terrorist group.
[5] Several of the author's early books deal very specifically with aspects of a limited nuclear war scenario. See, for example, Louis René Beres, The Management of World Power: A Theoretical Analysis (1973); Louis René Beres, Terrorism and Global Security: The Nuclear Threat (1979); Louis René Beres, Apocalypse: Nuclear Catastrophe in World Politics (1980); Louis René Beres, Mimicking Sisyphus: America's Countervailing Nuclear Strategy (1983); and Louis René Beres, Security or Armageddon: Israel's Nuclear Strategy (1986).
[6] See Popper's classic, The Logic of Scientific Discovery (1959).