Can Endstate of US-Iran Clash be better than JCPoA, 2015?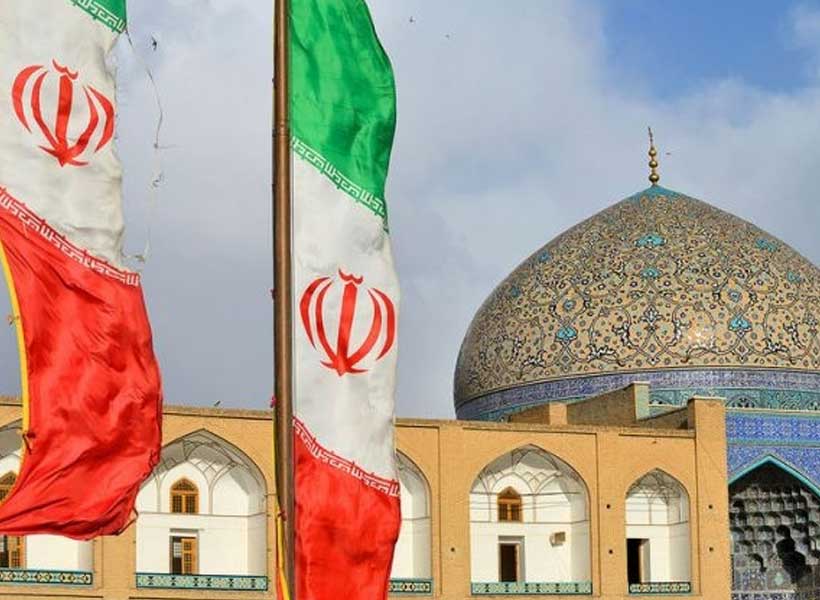 President Trump signed an executive order on 24 June, imposing additional economic sanctions on Iran. Apparently it's in retaliation to shooting down of the US Drone by Iran over its airspace last week (which US claims to be in international airspace), which has left US red-faced, war gaming all options on the table from military retaliation to additional curbs, sanctions, talks and possibly another deal. US claim to have exercised restraints, after ordering cyber attacks on Iranian missiles, which Iran denies to have any effect. The immediate trigger was a strike on merchant ships, for which US blamed Iran but Iran denied any role in it. No conclusive evidence appeared to confirm it to be a hostile act by Iran. It makes Strait of Hormuz another flash point in the global arena, more so when Iran finds support from some of the US Competitors. These triggers are only a by- product of greater US agenda to 'Contain/Change behavior of Iran', where Israel and Saudi Arabia are direct beneficiaries, because Iran has no capability to strike the mainland of US.
Earlier Presidents like President Clinton and President Obama did not consider striking Iran as a worthwhile option, instead US worked very hard to get Joint Comprehensive Plan of Action (JCPoA) signed in 2015 with Iran (commonly known as Iran nuclear deal), even at the cost of differing with some of its allies and strategic partners. It's a subject of discussion in hindsight, as to why President Trump found it necessary to pull out of it, and re-impose sanctions on Iran to moderate its behavior, to help some of its allies? Did he have a better plan to achieve what US wanted to, or it was just an election promise; hence a domestic compulsion? Has he entered a minefield by pushing Iran to wall, from which it's not easy for both countries to retract.
Can US reach the its Desired End State by the Ongoing Stance
JCPoA was signed to reach an end state wherein Iran gives up the means to make nuclear weapons and the United States and allies agree to reduce sanctions on Iran in return. The Republicans were not too happy with JCPoA at that time and made it an election issue. The IAEA had not reported any conclusive breach of the agreement by Iran, which implies that it was workable, with some suspicion, minor allegations and counter allegations. President Trump delivered his election promise by walking out of the deal. Additional sanctions were imposed based on the narrative of US and Israel that Iran was enriching Uranium beyond the agreed limit.
The fresh wish list of US and Israel which they want Iran to follow seems to be a tall order for any meaningful negotiations. It includes ceasing its nuclear weapon program, uranium enrichment and nuclear capable ballistic missile systems permanently, under international verification with unqualified access to international inspectors. It also desired Iran to pull out completely from Syria, end its support to Houthi militants in Yemen, Taliban in Afghanistan and allow disarming of Shia militants in Iraq. It also wanted Iran to cease backing Hezbollah in Lebanon, Hamas in Gaza and Palestinians. Regime change in Iran due to economic pressure could also have been its unstated desire. With no such restrictions on Saudi Arabia, Iran refused to accept the new conditions, which it viewed as threat to survival of Shia community, more so when US is continuing to increase the military strength of its arch rival Saudi Arabia.
The rhetoric, provocative speeches, renewed sanctions and efforts to curtail their oil exports, have not worked so far. In my opinion Iran has shown no signs to buckle under US pressure so far. People in Iran may/may not be happy with President Rouhani, but when it comes to taking anti American position, they will stand with him, because 'Hate America' sentiments are very strong in Iran and further economic hardship to them will make it even stronger. Will sanctions and other measures (short of war) change Iran's behavior is questionable, if it did not do so in North Korea.
Possibility of US-Iran Conflict
US will like to step up economic, diplomatic and information warfare to include electronic and cyber war. The saber rattling may not end up in conventional war. US has past experiences of starting a conflict in Middle-East, but later finding conflict termination difficult, leading to more chaos. With such bitter experience it may not start it again. Iran is not a threat to its mainland; hence during the run up for election, President Trump may not like to get entangled in one more flashpoint for someone else, besides North Korea, South China Sea and ongoing trade war with China. The war will push an alliance of China, Russia, Iran, North Korea and Pakistan, besides creating a problem of strategic balancing for its allies/strategic partners. The rhetoric will soon be seen following a US-North Korean downward curve.
The Iranian actions also seem to indicate impatience. Even if Iran feels that it been pushed to wall, I see no justification in threatening the world with 60 days ultimatum to commence dangerous level of enrichment, if the deal is not protected by then. It seems to be an over- reaction, when other partners of the deal like EU have not walked out of it and criticized US action. The economic strangulation of Iran may not work, if China and some other countries defy sanctions and start questioning the efficacy of CAATSA being US centric, at the cost of some of the core interests of other countries like energy security.
Global Implications of Instability in Gulf
A disturbed Gulf region and Strait of Hormuz has affected the global oil flow adversely, and the most affected countries are China, India and Japan. The threatened air space has increased the distance of all the commercial flights, earlier routed over this region, resulting in extra fuel consumption and time delays. Although the events may be sounding music to Israel and Saudi Arabia, but it may alter the balance of allegedly Shia – Sunni terror proxy by increasing regional influence of Saudi Arabia, which will further increase the instability in the region. President Trump's idea of prioritizing US military hardware sale to Saudi Arabia over further probe into Washington Post columnist Jamal Khashoggi's murder will embolden Saudi Arabia. The rise in oil prices resulting further downslide in global economy will be a natural outcome. These side-effects of sanctions make Iran different from the effects of sanctions on North Korea in near similar circumstances.
Impact on India
India imports 84 percent of its crude oil requirement. Iran had been the third largest supplier of crude to India. The crude oil supplied by Iran was the cheapest for India, as Iran had agreed to accept payment in rupee terms. Any alternate arrangement will force India to buy oil in dollar terms, causing a heavy drain in foreign exchange, pushing the oil prices up. Most refineries in India are designed to refine crude from Gulf countries. India does not have enough refineries for US shale oil; hence it will have to be purchased at a much higher cost and that too in dollar terms, which will push the cost of oil products even more, which will be a challenge for India.
These incidents will affect Indian investment in Chahbahar port of Iran adversely. The development of International North-South Transport Corridor (INSTC) linking India with CAR countries and Russia will be adversely affected by the US sanctions. The commercial traffic to Afghanistan and beyond through INSTC will also be affected by instability in Iran, more so when Afghanistan is also not peaceful. The Indian Diaspora in Gulf region will also be insecure, which will be a cause of concern for India in context of their safety and revenue loss of foreign exchange.
While Iran is putting up a brave front, to withstand sanctions despite heavy punishment on its economy, it's ultimatum to EU and others to save the deal has not gone off well with world community, more so when other members did not cancel JCPoA. Iran's resolve against US will be under severe test. If US found it difficult to make North Korea surrender to its demand, then it will be as difficult in case of Iran(if not more), which has much more strategic significance/clout due to its location/size as well as oil export, impacting US allies, strategic partners and China. I do not feel that a regime change under the pressure of US sanctions can happen, nor do I anticipate a war on this issue. Ultimately the talks will have to be resorted to as the troubled Gulf region does not suit anybody.EU has not withdrawn from the Iran Deal so far, and I sincerely feel that compromises are possible. The Trump Administration may eventually find that the original deal was actually not as bad to achieve its strategic interests, as it was made out to be, more so when Iranian Supreme leader, Khomenei had asserted for years that Iran neither needs nor wants nuclear weapons.
Beyond the friendship diplomacy between Morocco and Mauritania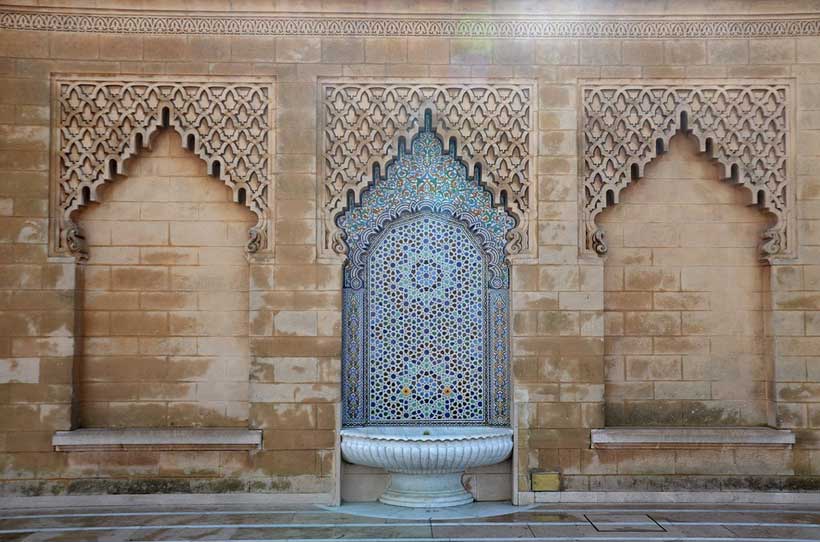 Over the past decade or so, many politicians and diplomats have held that the most significant bilateral relationship has been between the Kingdom of Morocco and the Islamic Republic of Mauritania. That remains true today, and it will be likely the case for long- term partnership to come, even as the sort of that relationship changes over time. Due to, diplomatic rapprochement between them and bilateral cooperation on several levels, Mauritania, tends formally to withdraw its full recognition of the Polisario Front "SADR" before the term of the current president, Mohamed Ould Al-Ghazwani, ends.
Yet, the truth is that Mauritania has unalterably shifted from the previous engagement with Morocco to the recent conflict with it on nearly all the key fronts: geopolitics, trade, borders security, finance, and even the view on domestic governance. To that extent, Mauritania was the most affected by the Polisario Front militia's violation to close the Guerguerat border crossing and prevent food supplies from reaching their domestic markets. This crisis frustrated Mauritanian people and politicians who demanded to take firm stances towards the separatists.
In the context of the fascinating development in relations between Rabat and Nouakchott, the Mauritanian government stated that President Ould Ghazwani is heading to take a remarkable decision based on derecognized the so-called Sahrawi Arab Democratic Republic (SADR) and Polisario Front as its sole representative and follow up the recent UN peace process through the case of Western Sahara conflict under UN Security Council resolutions.
Similarly, the United States announced that "Moroccan (Western) Sahara is an integral part of The Kingdom–a traditional Ally, and it supports the Moroccan government's constitutional procedures to maintain Moroccan Southern provinces strong and united." It was rapidly followed by all major countries of African, and the Arab Middle East also extended their supports to the government in Rabat. What a determined move against the Polisario Front separatism in a sovereign state!
During the Western Sahara dispute, the Moroccan Sahrawi was humiliated to the end by Polisario Front: it not only lost their identity but also resulted in the several ethnics' claim for "independence" in the border regions within. currently, Morocco is the only regional power in North Africa that has been challenged in terms of national unity and territorial integrity. The issues cover regional terrorism, political separatism, and fundamental radicalism from various radical ethnic groups. Although the population of the "Polisario groups" is irrelevant because of Morocco's total population, the territorial space of the ethnic minorities across the country is broadly huge and prosperous in natural resources. besides, the regions are strategically important.
In foreign affairs doctrine, the certainty of countries interacting closely, neighboring states and Algeria, in particular, have always employed the issue of the Western Sahara dispute in the Southern Region of Morocco as the power to criticize and even undermine against Morocco in the name of discredit Sahrawi rights, ethnic discrimination, social injustice, and natural resources exploitation. therefore, local radical Sahrawi groups have occasionally resisted Morocco's authority over them in a vicious or nonviolent way. Their resistance in jeopardy national security on strategic borders of the Kingdom, at many times, becoming an international issue.
A Mauritanian media stated, that "all the presidential governments that followed the former President Mohamed Khouna Ould Haidala, a loyal and supporter to the Polisario Front, were not at all satisfied with the recognition of the SADR creation due to its fear that it would cause reactions from Algeria. however, Mauritania today is not the state of 1978, it has become a well-built country at the regional level, and the position of its military defense has been enhanced at the phase of the continent's armies after it was categorized as a conventional military power."
This is what Mauritania has expected the outcome. Although neighboring Mauritania has weeded out the pressures of the Algerian regime, which stood in the way of rapprochement with the Kingdom of Morocco, and the Mauritanian acknowledged that Nouakchott today is "ready to take the historic decision that seeks its geopolitical interests and maintain strategic stability and security of the entire region, away from the external interactions." Hence, The Mauritanian decision, according to the national media, will adjust its neutral position through the Moroccan (Western) Sahara issue; Because previously was not clear in its political arrangement according to the international or even regional community.
Given the Moroccan domestic opinion, there is still optimistic hope about long-term collaboration on the transformation between Morocco and the Islamic Republic of Mauritania, even considering some temporary difficulties between the two in the Western Sahara conflict. For example, prior Mauritania has recognized the Polisario since the 1980s, but this recognition did not turn into an embassy or permanent diplomatic sign of the separatist entity in Mauritania, the Kingdom has a long-standing relationship with Mauritania and the recent regional politics would not harm that, because it's a political circumstance.
Despite the strain exerted by the Polisario Front and Algeria on Mauritania, and intending to set impediments that avoid strategic development of its relations with Rabat, the Mauritanian-Moroccan interactions have seen an increased economic development for nearly two years, which end up with a phone call asked King Mohammed VI to embark on an official visit to Mauritania as President Ould Ghazwani requested.
For decades, the kingdom of Morocco has deemed a united, stable, and prosperous Maghreb region beneficial to itself and Northern Africa since it is Kingdom's consistent and open stance and strategic judgment. Accordingly, Morocco would continue supporting North Africa's unity and development. On the one hand, Morocco and Mauritania are not only being impacted by the pandemic, but also facing perils and challenges such as unilateralism, and protectionism. On the other hand, Rabat opines that the two neighboring states and major forces of the world necessarily established their resolve to strengthen communication and cooperation with each other. To that end, both states would make efforts to set up long-term strategic consensus including mutual trust, reciprocal understandings, and respect to the United Nations and the current international system based on multilateralism.
In sum, both Morocco and Mauritania are sovereign states with a strong desire to be well-built and sophisticated powers. Previous successes and experiences in solving territorial disputes and other issues have given them confidence, which motivated both countries to join hands in the struggles for national independence, equality, and prosperity. In sense of the world politics, two states promise to advance the great cause of reorganization and renovation and learn from each other's experience in state power and party administration.
Getting Away With Murder: The New U.S. Intelligence Report on the Khashoggi Affair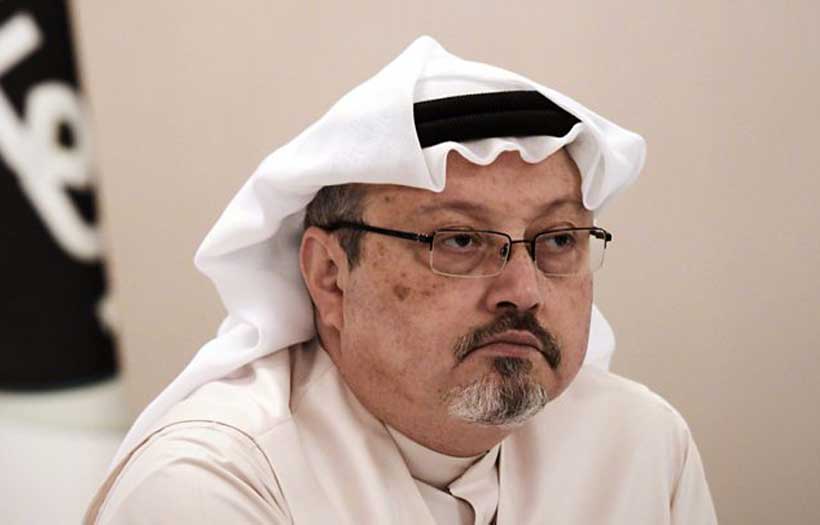 It was October 2, 2018 when a man walked into the Saudi Arabian consulate to collect some documents he needed for his impending marriage. He had been there earlier on September 28, and had been told to allow a few days for them to prepare the needed proof of divorce from an earlier marriage.
So there he was. His Turkish fiancée had accompanied him and he asked her to wait outside as it would only take a minute or two. She waited and waited and… waited. Jamal Khashoggi never came out.
What went on inside is a matter of dispute but US intelligence prepared a report which should have been released but was illegally blocked by the Trump administration. Mr. Trump is no doubt grateful for the help he has had over two decades from various Saudi royals in addition to the business thrown his way at his various properties. "I love the Saudis," says Donald Trump and he had kept the report under wraps. It has now been released by the new Biden administration.
All the same, grisly details of the killing including dismemberment soon emerged because in this tragic episode, with an element of farce, it was soon evident that the Turks had bugged the consulate. There is speculation as to how the perpetrators dispersed of the corpse but they themselves have been identified. Turkish officials also claim to know that they acted on orders from the highest levels of the Saudi government. They arrived on a private jet and left just as abruptly.
The egregious killing led to the UN appointing a Special Rapporteur, Agnes Callamard. She concluded it to be an "extra-judicial killing for which the state of the kingdom of Saudi Arabia is responsible." She added, there was "credible evidence" implicating Crown Prince Mohammed bin Salman and other senior officials.
Now the US report. Intelligence agencies conclude Jamal Khashoggi was killed by a Saudi hit squad under the orders of Crown Prince Mohammed bin Salman. They add that the latter has had unitary control over Saudi security and intelligence organizations and thus it was "highly unlikely" an operation of this nature would have been possible without Prince Mohammed's authorization.
Mr. Biden's reaction is plain. Although the Crown Prince is the de facto ruler with his father the King's acquiescence, Mr. Biden has not talked to him. He called the king and emphasized the importance placed on human rights and the rule of law in the US.
President Biden is also re-evaluating US arms sales to the Kingdom with a view to limiting them to defensive weapons — a difficult task as many can be used for both, a fighter-bomber for example.
There are also calls for sanctions against the Crown Prince directly but Biden has ruled that out. Saudi Arabia is after all the strongest ally of the US in the region, and no president wants to jeopardize that relationship. Moreover, the US has done the same sort of thing often enough; the last prominent assassination being that of the senior Iranian general, Qassem Soleimani, by the Trump administration.
US intelligence report leaves Saudi Arabia with no good geopolitical choices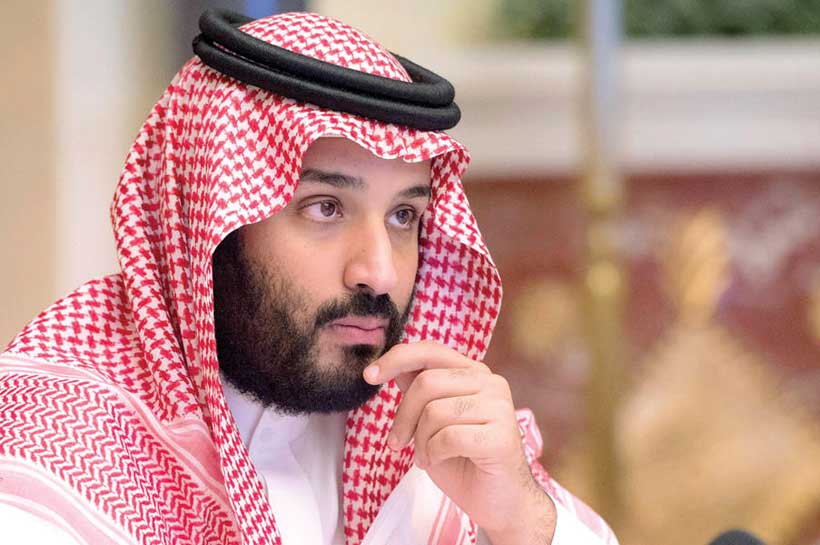 The Biden administration's publication of a US intelligence report that holds Saudi Crown Prince Mohammed bin Salman responsible for the killing of journalist Jamal Khashoggi creates a fundamental challenge to the kingdom's geopolitical ambitions.
The challenge lies in whether and how Saudi Arabia will seek to further diversify its alliances with other world powers in response to the report and US human rights pressure.
Saudi and United Arab Emirates options are limited by that fact that they cannot fully replace the United States as a mainstay of their defence as well as their quest for regional hegemony, even if the report revives perceptions of the US as unreliable and at odds with their policies.
As Saudi King Salman and Prince Mohammed contemplate their options, including strengthening relations with external players such as China and Russia, they may find that reliance on these forces could prove riskier than the pitfalls of the kingdom's ties with the United States.
Core to Saudi as well as UAE considerations is likely to be the shaping of the ultimate balance of power between the kingdom and Iran in a swath of land stretching from the Atlantic coast of Africa to Central Asia's border with China.
US officials privately suggest that regional jockeying in an environment in which world power is being rebalanced to create a new world order was the key driver of Saudi and UAE as well as Israeli opposition from day one to the 2015 nuclear accord with Iran that the United States together with Europe, China, and Russia negotiated. That remains the driver of criticism of US President Joe Biden's efforts to revive the agreement.
"If forced to choose, Riyadh preferred an isolated Iran with a nuclear bomb to an internationally accepted Iran unarmed with the weapons of doom," said Trita Parsi, executive vice president of the Washington-based Quincy Institute for Responsible Statecraft and founder of the National Iranian American Council. Mr. Parsi was summing up Saudi and Emirati attitudes based on interviews with officials involved in the negotiations at a time that Mr. Biden was vice-president.
As a result, Saudi Arabia, the UAE, and Israel appear to remain determined to either foil a return of the United States to the accord, from which Mr. Biden's predecessor, Donald J. Trump, withdrew, or ensure that it imposes conditions on Iran that would severely undermine its claim to regional hegemony.
In the ultimate analysis, the Gulf states and Israel share US objectives that include not only restricting Iran's nuclear capabilities but also limiting its ballistic missiles program and ending support for non-state actors like Lebanon's Hezbollah, Iraqi militias, and Yemen's Houthis. The Middle Eastern states differ with the Biden administration on how to achieve those objectives and the sequencing of their pursuit.
Even so, the Gulf states are likely to realize as Saudi Arabia contemplates its next steps what Israel already knows: China and Russia's commitment to the defence of Saudi Arabia or Israel are unlikely to match that of the United States given that they view an Iran unfettered by sanctions and international isolation as strategic in ways that only Turkey rather than other Middle Eastern states can match.
Saudi Arabia and the UAE will also have to recognize that they can attempt to influence US policies with the help of Israel's powerful Washington lobby and influential US lobbying and public relations companies in ways that they are not able to do in autocratic China or authoritarian Russia.
No doubt, China and Russia will seek to exploit opportunities created by the United States' recalibration of its relations with Saudi Arabia with arms sales as well as increased trade and investment.
But that will not alter the two countries' long-term view of Iran as a country, albeit problematic, with attributes that the Gulf states cannot match even if it is momentarily in economic and political disrepair.
Those attributes include Iran's geography as a gateway at the crossroads of Central Asia, the Middle East and Europe; ethnic, cultural, and religious ties with Central Asia and the Middle East as a result of history and empire; a deep-seated identity rooted in empire; some of the world's foremost oil and gas reserves; a large, highly educated population of 83 million that constitutes a huge domestic market; a fundamentally diversified economy; and a battle-hardened military.
Iran also shares Chinese and Russian ambitions to contain US influence even if its aspirations at times clash with those of China and Russia.
"China's BRI will on paper finance additional transit options for the transfer of goods from ports in southern to northern Iran and beyond to Turkey, Russia, or Europe. China has a number of transit options available to it, but Iranian territory is difficult to avoid for any south-north or east-west links," said Iran scholar Alex Vatanka referring to Beijing's infrastructure, transportation and energy-driven Belt and Road Initiative.
Compared to an unfettered Iran, Saudi Arabia and the UAE primarily offer geography related to some of the most strategic waterways through which much of the world's oil and gas flows as well their positioning opposite the Horn of Africa and their energy reserves.
Moreover, Saudi Arabia's position as a religious leader in the Muslim world built on its custodianship of Islam's two holiest cities, Mecca and Medina, potentially could be challenged as the kingdom competes for leadership with other Middle Eastern and Asian Muslim-majority states.
On the principle of better the enemy that you know than the devil that you don't, Saudi leaders may find that they are, in the best of scenarios, in response to changing US policies able to rattle cages by reaching out to China and Russia in ways that they have not until now, but that at the end of the day they are deprived of good choices.
That conclusion may be reinforced by the realization that the United States has signalled by not sanctioning Prince Mohammed that it does not wish to cut its umbilical cord with the kingdom. That message was also contained in the Biden administration's earlier decision to halt the sale of weapons that Saudi Arabia could you for offensive operations in Yemen but not arms that it needs to defend its territory from external attack.
At the bottom line, Saudi Arabia's best option to counter an Iran that poses a threat to the kingdom's ambitions irrespective of whatever regime is in power would be to work with its allies to develop the kind of economic and social policies as well as governance that would enable it to capitalize on its assets to effectively compete. Containment of Iran is a short-term tactic that eventually will run its course.
Warned former British diplomat and Royal Dutch Shell executive Ian McCredie: "When the Ottoman Empire was dismantled in 1922, it created a vacuum which a series of powers have attempted to fill ever since. None has succeeded, and the result has been a century of wars, coups, and instability. Iran ruled all these lands before the Arab and Ottoman conquests. It could do so again."