Can Endstate of US-Iran Clash be better than JCPoA, 2015?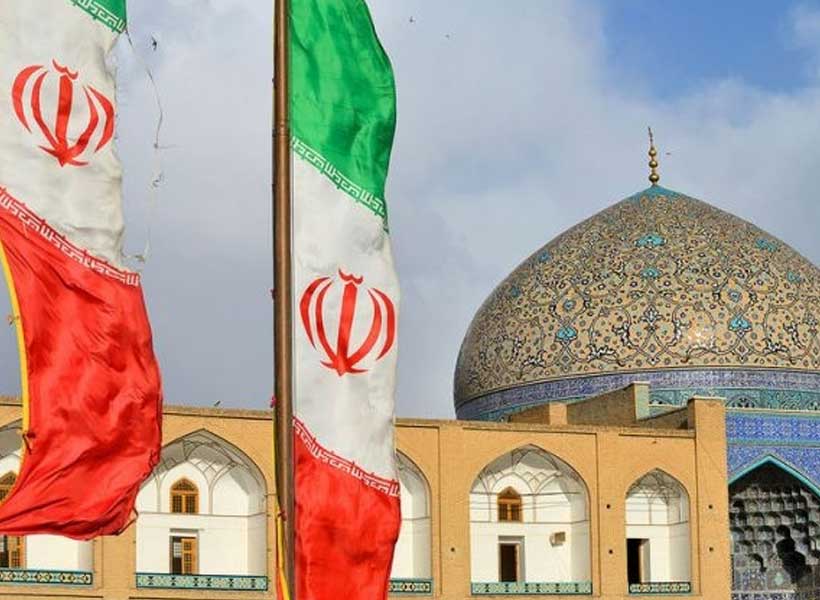 President Trump signed an executive order on 24 June, imposing additional economic sanctions on Iran. Apparently it's in retaliation to shooting down of the US Drone by Iran over its airspace last week (which US claims to be in international airspace), which has left US red-faced, war gaming all options on the table from military retaliation to additional curbs, sanctions, talks and possibly another deal. US claim to have exercised restraints, after ordering cyber attacks on Iranian missiles, which Iran denies to have any effect. The immediate trigger was a strike on merchant ships, for which US blamed Iran but Iran denied any role in it. No conclusive evidence appeared to confirm it to be a hostile act by Iran. It makes Strait of Hormuz another flash point in the global arena, more so when Iran finds support from some of the US Competitors. These triggers are only a by- product of greater US agenda to 'Contain/Change behavior of Iran', where Israel and Saudi Arabia are direct beneficiaries, because Iran has no capability to strike the mainland of US.
Earlier Presidents like President Clinton and President Obama did not consider striking Iran as a worthwhile option, instead US worked very hard to get Joint Comprehensive Plan of Action (JCPoA) signed in 2015 with Iran (commonly known as Iran nuclear deal), even at the cost of differing with some of its allies and strategic partners. It's a subject of discussion in hindsight, as to why President Trump found it necessary to pull out of it, and re-impose sanctions on Iran to moderate its behavior, to help some of its allies? Did he have a better plan to achieve what US wanted to, or it was just an election promise; hence a domestic compulsion? Has he entered a minefield by pushing Iran to wall, from which it's not easy for both countries to retract.
Can US reach the its Desired End State by the Ongoing Stance
JCPoA was signed to reach an end state wherein Iran gives up the means to make nuclear weapons and the United States and allies agree to reduce sanctions on Iran in return. The Republicans were not too happy with JCPoA at that time and made it an election issue. The IAEA had not reported any conclusive breach of the agreement by Iran, which implies that it was workable, with some suspicion, minor allegations and counter allegations. President Trump delivered his election promise by walking out of the deal. Additional sanctions were imposed based on the narrative of US and Israel that Iran was enriching Uranium beyond the agreed limit.
The fresh wish list of US and Israel which they want Iran to follow seems to be a tall order for any meaningful negotiations. It includes ceasing its nuclear weapon program, uranium enrichment and nuclear capable ballistic missile systems permanently, under international verification with unqualified access to international inspectors. It also desired Iran to pull out completely from Syria, end its support to Houthi militants in Yemen, Taliban in Afghanistan and allow disarming of Shia militants in Iraq. It also wanted Iran to cease backing Hezbollah in Lebanon, Hamas in Gaza and Palestinians. Regime change in Iran due to economic pressure could also have been its unstated desire. With no such restrictions on Saudi Arabia, Iran refused to accept the new conditions, which it viewed as threat to survival of Shia community, more so when US is continuing to increase the military strength of its arch rival Saudi Arabia.
The rhetoric, provocative speeches, renewed sanctions and efforts to curtail their oil exports, have not worked so far. In my opinion Iran has shown no signs to buckle under US pressure so far. People in Iran may/may not be happy with President Rouhani, but when it comes to taking anti American position, they will stand with him, because 'Hate America' sentiments are very strong in Iran and further economic hardship to them will make it even stronger. Will sanctions and other measures (short of war) change Iran's behavior is questionable, if it did not do so in North Korea.
Possibility of US-Iran Conflict
US will like to step up economic, diplomatic and information warfare to include electronic and cyber war. The saber rattling may not end up in conventional war. US has past experiences of starting a conflict in Middle-East, but later finding conflict termination difficult, leading to more chaos. With such bitter experience it may not start it again. Iran is not a threat to its mainland; hence during the run up for election, President Trump may not like to get entangled in one more flashpoint for someone else, besides North Korea, South China Sea and ongoing trade war with China. The war will push an alliance of China, Russia, Iran, North Korea and Pakistan, besides creating a problem of strategic balancing for its allies/strategic partners. The rhetoric will soon be seen following a US-North Korean downward curve.
The Iranian actions also seem to indicate impatience. Even if Iran feels that it been pushed to wall, I see no justification in threatening the world with 60 days ultimatum to commence dangerous level of enrichment, if the deal is not protected by then. It seems to be an over- reaction, when other partners of the deal like EU have not walked out of it and criticized US action. The economic strangulation of Iran may not work, if China and some other countries defy sanctions and start questioning the efficacy of CAATSA being US centric, at the cost of some of the core interests of other countries like energy security.
Global Implications of Instability in Gulf
A disturbed Gulf region and Strait of Hormuz has affected the global oil flow adversely, and the most affected countries are China, India and Japan. The threatened air space has increased the distance of all the commercial flights, earlier routed over this region, resulting in extra fuel consumption and time delays. Although the events may be sounding music to Israel and Saudi Arabia, but it may alter the balance of allegedly Shia – Sunni terror proxy by increasing regional influence of Saudi Arabia, which will further increase the instability in the region. President Trump's idea of prioritizing US military hardware sale to Saudi Arabia over further probe into Washington Post columnist Jamal Khashoggi's murder will embolden Saudi Arabia. The rise in oil prices resulting further downslide in global economy will be a natural outcome. These side-effects of sanctions make Iran different from the effects of sanctions on North Korea in near similar circumstances.
Impact on India
India imports 84 percent of its crude oil requirement. Iran had been the third largest supplier of crude to India. The crude oil supplied by Iran was the cheapest for India, as Iran had agreed to accept payment in rupee terms. Any alternate arrangement will force India to buy oil in dollar terms, causing a heavy drain in foreign exchange, pushing the oil prices up. Most refineries in India are designed to refine crude from Gulf countries. India does not have enough refineries for US shale oil; hence it will have to be purchased at a much higher cost and that too in dollar terms, which will push the cost of oil products even more, which will be a challenge for India.
These incidents will affect Indian investment in Chahbahar port of Iran adversely. The development of International North-South Transport Corridor (INSTC) linking India with CAR countries and Russia will be adversely affected by the US sanctions. The commercial traffic to Afghanistan and beyond through INSTC will also be affected by instability in Iran, more so when Afghanistan is also not peaceful. The Indian Diaspora in Gulf region will also be insecure, which will be a cause of concern for India in context of their safety and revenue loss of foreign exchange.
While Iran is putting up a brave front, to withstand sanctions despite heavy punishment on its economy, it's ultimatum to EU and others to save the deal has not gone off well with world community, more so when other members did not cancel JCPoA. Iran's resolve against US will be under severe test. If US found it difficult to make North Korea surrender to its demand, then it will be as difficult in case of Iran(if not more), which has much more strategic significance/clout due to its location/size as well as oil export, impacting US allies, strategic partners and China. I do not feel that a regime change under the pressure of US sanctions can happen, nor do I anticipate a war on this issue. Ultimately the talks will have to be resorted to as the troubled Gulf region does not suit anybody.EU has not withdrawn from the Iran Deal so far, and I sincerely feel that compromises are possible. The Trump Administration may eventually find that the original deal was actually not as bad to achieve its strategic interests, as it was made out to be, more so when Iranian Supreme leader, Khomenei had asserted for years that Iran neither needs nor wants nuclear weapons.
Iran-US Tensions Are Unlikely to Spill into War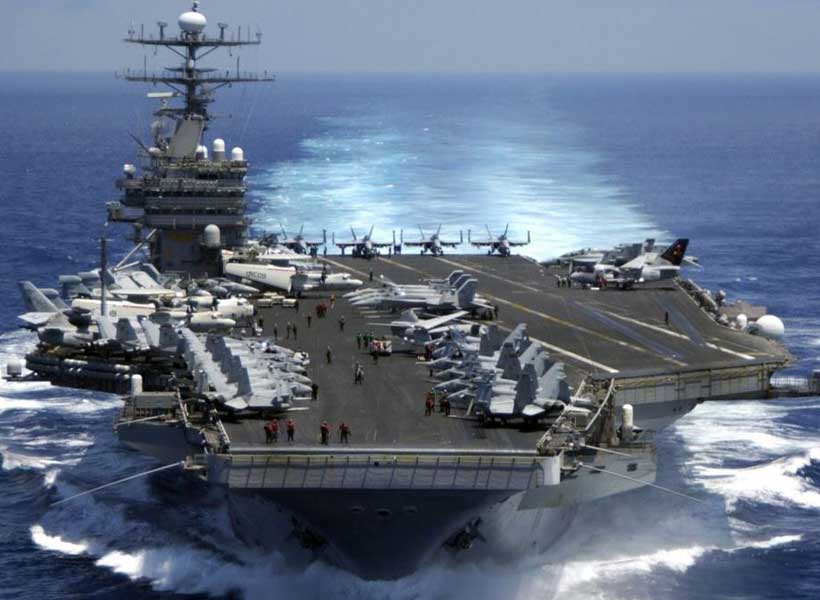 To the south of Georgia trouble is brewing as Iran and the US (and its allies) are almost openly engaged in a military competition around the Persian Gulf and the Strait of Hormuz.
True, Georgia does not share a border with Iran, but its close economic and cultural relations with Tehran might be further endangered. It is unlikely that the US will tolerate Georgia's neutral position in a potential conflict between the two states. Therefore, the Georgian government will find itself in a difficult position but will most likely act according to wider US interests in the South Caucasus. Even if a military conflict does not ensue (as explained below), Georgian-Iranian relations will take a hit.
The US recently announced plans to set up a multinational military coalition to protect the waters around Iran and Yemen, particularly commercial routes where about $554 billion worth of trade, mainly oil and gas, passes through the Straits of Hormuz each year. The military confrontation between Iran and the US could cause disruption, costing the biggest trader, Saudi Arabia, $3.5 billion a week, but also negatively impacting many Asian shippers.
This comes on top of what happened last month when Iran came close to war with the US after Tehran's unprecedented decision to shoot-down a US drone with a surface-to-air missile. Back then, the US officials, including President Donald Trump, said that this could trigger retaliatory strikes. According to various sources, Trump green-lighted a limited air-strike against Iran's surface military capabilities but cancelled the decision some minutes later when fighters were in the air.
The root of Iranian-American tensions lies in the differences regarding Tehran's nuclear program. Washington abandoned the nuclear agreement the world powers reached in 2015 and Iran recently announced it has reached a high level of uranium production.
The tensions, as said above, induced the US and its allies, primarily in the Persian Gulf, to create a coalition. This is a very good example of what kind of future naval coalitions the US will be able to muster to prevent a certain group of countries from controlling vital economic choke points such as the Strait of Hormuz or the Strait of Malacca in Asia. But this also raised an alarm among politicians and the world's analytical community that we might see a military confrontation between the US (and its allies) and Iran. First, it should be emphasized that Iranians understand well that a military confrontation would be deadly for the country's economy, leading to potential unrest in various regions. Second, a military confrontation with the US is simply beyond the Iranian resource base. However, it is also true that the US does not want to engage Iran as the latter is a completely different story from what the American forces did during the invasion of Iraq in 2003. And it is not about Iran's far superior military capabilities than those of Iraq: the major difference lies in geographic factors.
A look at the map shows that Iran's major population centers are surrounded by almost impregnable mountains and deserts as well as water barriers. In the west and northwest are the Zagros Mountains, which bar Iran from Iraq. In the north, the Elburz Mountains as well as Armenia's mountainous lands serve as a defensive shield. The Caspian Sea to the north and the Arabian Sea to the south are yet more impregnable barriers. To the east and northeast lie the harsh climate of Afghanistan and Pakistan. Turkmenistan's semi-barren steppe-lands keep Iran's provinces more or less safe (barring occasional attacks by nomadic peoples).
The fact of being both geographically contained and geographically defended has defined the Iranian grand strategy from the ancient Persian empires to modern Iran. The country's mountains and deserts have made it almost impossible to conquer and then keep under control. Consider, for example, several of history's greatest conquerors. The Mongols and, later Tamerlane successfully invaded the Iranian plateau, but to keep it, they either had to deploy tens of thousands of troops (which they were unable to do) or co-opt the local population (which they did) by allowing them to participate in the country's governance. The same goes for Alexander the Great, Iran's most successful conqueror. Following his conquest of the land, he co-opted the local elites to hold onto the state – and after he died, Iran quickly regained its independence.
Iran and the US want to avoid a direct military clash, but also do not want to lose their face among their respective allies. Still, the attempts to diminish tensions between the two powers become less and less effective as Iran grows its nuclear-related capabilities and the US sees less and less room to entice Tehran into a mutually beneficial understanding.
Author's note: first published in Georgia Today
Algerian soccer success is a double-edged sword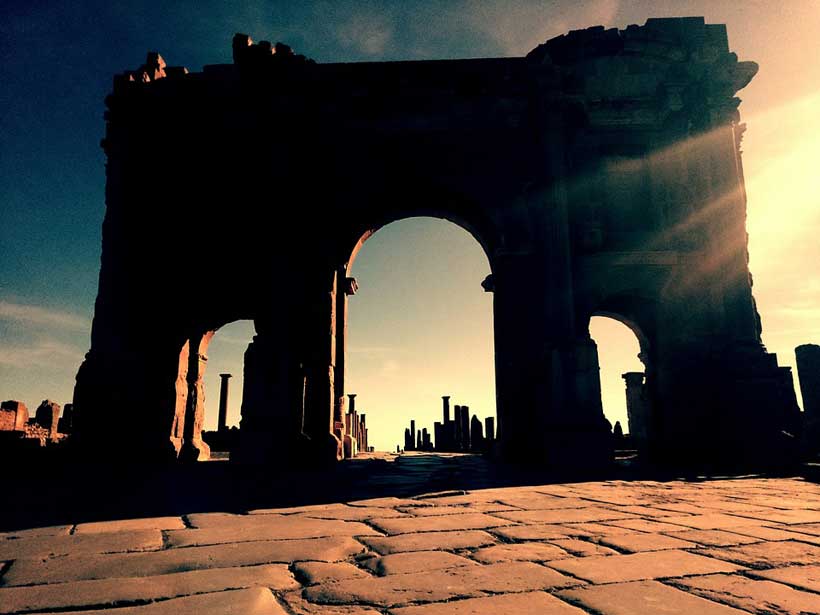 It took Algeria barely two weeks to charge Algerian soccer fan Samir Sardouk and sentence him to a year in jail for harming the national interests of his country.
Mr. Sardouk was convicted for shouting "There is no God but Allah, and they will come down" during the African Cup of Nation's opening match in the Egyptian capital of Cairo on June 21.
Four other Algerians were given six-month suspended sentences for lighting firecrackers in the stadium.
Mr. Sardouk's slogan referred to demands put forward in months of mass anti-government protests that all those associated of Abdelaziz Bouteflika, the country's long-standing president who was toppled in April, be removed from office.
Mr. Sardouk's sentencing casts a shadow over the Algerian squad's achievement in reaching the African Cup final for the first time in 29 years after defeating Nigeria.
Together with celebrations of Algeria's earlier qualification for the African Cup's semi-finals after defeating Ivory Coast, it demonstrates the risk for autocrats and illiberals who use sports in general and soccer in particular to project their country in a different light internationally and polish their tarnished images by associating themselves with something that evokes the kind of deep-seated passions akin to the power of religion.
If celebrations of Algeria's semi-final qualification and subsequent victory over Nigeria are anything to go by, an Algerian triumph in the finals, like past soccer victories in countries like Egypt and Iran, are likely to inspire rather than distract anti-government protesters.
Algerians fans in France took to the streets in Paris, Marseille and Lyon within hours of Algeria reaching the final. Their celebrations were mired by violence.
Similarly, the semi-finals celebrations spilled over into mass anti-government protests despite a huge police presence on the streets of Algiers and Paris added to the significance of Mr. Sardouk's conviction. The protesters demanded a "civilian, not a military state"
Algerian police reportedly detained a dozen demonstrators. "There is a clear desire to prevent peaceful marches in Algiers, the deployed security device says it all." tweeted Said Salhi, vice president of the Algerian League for the Defense of Human Rights (LADDH).
African Cup-related Algerian fan violence precedes the 2019 tournament. A massive brawl between players and fans mired a 2014 Libya-Algeria African Cup qualifier.
Violence associated with this year's tournament was nonetheless minimal when put into the context of violence in Algeria having become a norm prior to this year's revolt and the fact that the uprising has been largely peaceful.
The apparent shift away from violence is all the more remarkable given Algerian psychologist Mahmoud Boudarene's assessment in 2014, a time of multiple soccer-related incidents.
"Violence in Algeria has become ordinary and banal. Hogra, the word Algerians use for the government's perceived contempt for ordinary citizens, has planted a sickness in Algerian society. People feel that the only way to get anything done is to have connections or threaten the peace. It is a system where hogra and social injustice rule. Social violence has become the preferred mode of communication between the citizen and the republic — today in our country everything is obtained through a riot," Mr. Boudarene told the Associated Press at the time.
This year's popular revolt, inspired by lessons learnt from the 2011 popular Arab revolts, has emboldened protesters and given them a sense of confidence that is likely to ensure that potential African Cup final celebrations-turned-protest remain largely peaceful.
With Algeria having qualified for the final, the Algerian defence ministry, despite the police posturing, was preparing six military planes to fly 600 fans to Egypt for the African Cup final.
The gesture underlined soccer's political importance and constituted an attempt by the military to align itself with the Algerian squad's success.
The significance of soccer makes Mr. Sardouk's sentencing all the more remarkable despite the assertion that his slogan mired Algeria's march towards soccer victory.
For starters, it sought to draw a dividing line between national honour and protest in a country where a majority are likely to be soccer fans.
He was convicted at a time that Algeria has been wracked by protests since February in support of political reforms that would dismantle the country's long-standing, military-dominated regime with a more transparent and accountable government.
The conviction is also noteworthy because Mr. Sardouk's protest, coupled with acts of defiance by militant Egyptian soccer fans, threatened to turn the African tournament into a venue for the expression of dissent from across the Middle East and North Africa, a region populated by autocratic, repressive regimes and wracked by repeated explosions of poplar anger.
Finally, the sentencing was striking because it violated the spirit of both the military's effort to retain a measure of control by co-opting the protests and a long-standing understanding with militant soccer fans that preceded the recent demonstrations that allowed supporters to protest as long as they restricted themselves to the confines of the stadium.
The Algerian military's attempt to curtail fans and co-opt the revolt bumps up against the fact that the protesters, like their counterparts in Sudan, Morocco, Pakistan and Russia, have sought to avoid the risks of the military seeking to implement a Saudi-United Arab Emirates template to blunt or squash the protests.
The core lesson protesters learnt is that the protests' success depends to a large extent on demonstrators' willingness and ability to sustain their protests even if security forces turn violent. An Algeria that emerges from the African Cup final as the continent's champion would give the protesters a significant boost.
It also constitutes an opportunity to ensure that Algeria does not revert to an environment in which violence is seen as the only way to achieve results.
Said a former senior Algerian intelligence official: "We will return to violence if there is no real democratic transition. The African Cup doesn't fundamentally change that but does offer a window of opportunity."
Author's note: This story first appeared on Africa is a Country
Iran: Second stage of suspension of commitments under JCPOA nuclear deal
On May 8, 2019 – exactly a year after President Donald Trump's catastrophically ill-advised decision to withdraw the United States from the Joint Comprehensive Plan of Action (JCPOA) and impose financial and economic sanctions on the Islamic Republic of Iran (IRI), Iranian President Hassan Rouhani said that Tehran was suspending the implementation of two of its commitments under the landmark nuclear accord, signed in 2015. "Tehran has spent a whole year waiting for the remaining signatories to the agreement to fulfill their part of the obligations," Rouhani said in televised remarks.
Tehran insists that since the parties to the 2015 nuclear deal, above all the Europeans, have failed to fully meet their commitments concerning the economic part of the agreement, maintaining the JCPOA in its present form makes no sense. Iran did not follow the US example and leave the JCPOA though. It only warned the other signatories that it might do so, giving them two months to compensate for Washington's withdrawal and guarantee Iran's interests. This deadline expired on July 7.
During those past two months, Tehran refused to sell uranium enriched up to 3.67 percent to either Russia or the United States above the 300 kg limit. By the time the JCPOA deal was signed, Iran had accumulated 10,357 kg of such uranium, and 410.4 kg of uranium enriched up to 20 percent. By 2019, Tehran had eliminated its stocks of 20%-enriched uranium and was selling surplus low-enriched uranium (LEU) to Russia and the US. According to the terms of the JCPOA deal, Iran was allowed to enrich limited quantities of uranium for scientific purposes, and export surplus quantities exceeding the 300 kg limit. Now Iran is stocking up on LEU again. Tehran has been doing the same with its surplus heavy water necessary for the production of plutonium, which is at the heart of the production of plutonium-based nuclear weapons. Iran has a heavy water producing plant, which is not on the list of facilities banned by the JCPOA, but it is still not allowed to store more than 130 tons of heavy water. Tehran previously exported 32 tons of heavy water to the United States and 38 tons to the Russian Federation. After May 8, however, it started accumulating heavy water.
President Rouhani insisted that Iran's interests, above all the freedom to sell oil and the lifting of sanctions imposed on its banking sector, be ensured. No miracle happened though, as the European Union, above all Germany, France and Britain the United Kingdom have failed to create an effective mechanism to compensate for the negative impact of US sanctions on the Iranian economy.
On June 28, Germany, France and the United Kingdom set up INSTEX (Instrument in Support of Trade Exchanges) – a new transaction channel that will allow companies to continue trading with Iran despite US sanctions. However, this system has so far focused on the supply of humanitarian goods to Iran (medicines, medical equipment, food). Iran wants more though: it needs free oil exports and free banking.
Sadly, the European powers are not yet ready to guarantee this, apparently hating the prospect of coming under Trump's sanctions.
Iran is now announcing a new stage of its struggle. As it earlier promised, within the next 60 days Tehran will lift restrictions on the level of uranium enrichment (currently at 3.67 percent) bringing it to a level it needs. Weapons-grade uranium is enriched to 90 percent. It's really a long way moving from 3.67 percent all the way up to 90 percent. What is really dangerous, however, is that Iran is now moving exactly in this direction. Back in January, Ali Akbar Salehi, the head of the Atomic Energy Organization of Iran (AEOI), said that his country was now all set to resume uranium enrichment in a wider scale and with a higher level of enrichment.
On June 7, AEOI spokesman Behrouz Kamalvandi said that Iran was fully prepared to increase uranium enrichment to any level, adding that the enrichment level would soon be brought to 5 percent. The following day, he said that "Iran has surpassed the uranium enrichment level of 4.5 percent. The level of purity is sufficient to meet the country's needs in providing fuel to our power plants," he added.
In the second stage of suspensions of its commitments under the JCPOA deal, Iran will move forward also on the plutonium track. It has just announced the termination of work done by a special group of experts concerning the reconstruction of a heavy water reactor in Arak. The IR-40 reactor was designed to produce up to 10 kilograms of weapons-grade plutonium a year, which is enough fissile material for making approximately two plutonium bombs. The JCPOA envisages reformatting the reactor so that it is not capable of producing weapons-grade plutonium. It is exactly for this purpose that a working group was set up consisting of representatives of the Atomic Energy Organization of Iran, the Atomic Energy Authority of China and the US Department of Energy. In 2017, experts from the United States replaced their British colleagues during the Arak reactor redesign process. According to an official Iranian report released in April 2018, "conceptual reconstruction of the reactor" had already been completed. However, the reconstruction process is slow and easily reversible. At the end of May, Iranian Deputy Foreign Minister Abbas Araghchi said that "We don't count on JCPOA and JCPOA participants in the Arak project anymore. We will do it ourselves."
Finally, it was announced that the process of accumulating heavy water for the IR-40 reactor was in full swing. Allaying all doubts, President Hassan Rouhani said loud and clear that after July 7, Iran would refuse to reformat the Arak reactor and would bring it back to a state, which foreign countries describe as dangerous and capable of producing plutonium, if the other signatories to the JCPOA agreement failed to honor their obligations.
Unpleasant news, but fully predictable too, following the US withdrawal from the nuclear deal. It took the whole world by surprise.
Berlin has expressed "grave concern" overTehran's plans to enrich uranium above levels allowed by the JCPOA deal.
"We have repeatedly appealed to Iran not to take further action to destroy the nuclear deal. And now we are urging Tehran to refrain from any steps that are contrary to its commitments under the JCPOA system," the German foreign ministry said in a statement.
Paris was seriously alarmed by Tehran's stated desire to raise the level of uranium enrichment above 3.67 percent fissile purity set in the JCPOA.
"We urge Iran to cease all activities that do not meet its obligations under the JCPOA," the French foreign ministry said in a statement.
According to the Élysée Palace, President Emmanuel Macron will soon resume consultations on this issue with the Iranian authorities and concerned international partners, and will, before July 15, examine conditions for resuming dialogue with all parties.
London will remain committed to the nuclear deal with Iran, although it believes that Tehran's actions breach the terms of the agreement, the British Foreign Office said. Simultaneously, the Foreign Office is coordinating its actions with the other signatories to the JCPOA deal and discussing with them what should be done next.
The European Union is extremely concerned about Iran's plans and is urging Tehran to roll back its nuclear activities, which are not covered by the JCPOA agreement. However, the EU is waiting for official conclusions by the IAEA concerning Tehran's steps before it outlines its official response.
Iran will take center stage at the meeting of EU foreign ministers, scheduled for July 15.
The EU countries, as co-authors of the JCPOA accord, are mulling the possibility of holding a summit to discuss the situation.
Tokyo is equally worried about Iran's intention to begin uranium enrichment above 3.67 percent, and urges Tehran to immediately resume the implementation of the JCPOA accord. Japan believes that the Islamic Republic should stick to its commitments under the nuclear deal.
Jerusalem believes that the steps being taken by Iran to raise the level of uranium enrichment are "moderate." Meanwhile, Israeli Energy Minister Yuval Steinitz said that Iran is on its way to producing nuclear bombs.
Prime Minister Benjamin Netanyahu, for his part, described Iran's new decision as "very dangerous," and urged France, Britain and Germany to impose "paralyzing sanctions" on Tehran.
Washington, in the person of President Trump, called the Iranian officials "bad guys," just as he usually does, and advised Tehran to be careful about what it says and does.
"Iran does a lot of bad things. The Obama agreement [on this deal in 2015] was the most foolish agreement that you will ever find," Trump said. He added that there will be a very serious discussion of this issue, either now or within the next few days. "Iran will never have a nuclear weapon," Trump said bluntly.
Echoing the president, US Secretary of State Mike Pompeo is equally tough on Iran intimidating Tehran with new sanctions and threatening to completely isolate the country if it makes no concessions.
The truth is, however, that all this mayhem around Iran was provoked by Washington, while Tehran is just trying to push back the best way it can. Moreover, it is doing this strictly in the framework of the JCPOA, a document approved by Resolution 2231 of the UN Security Council. Article 26 of the JCPOA prescribes the European Union and the United States to refrain from re-introducing or re-imposing sanctions against Iran. Moreover, the Article states that Iran will treat a re-imposition of sanctions or the introduction of new nuclear-related sanctions "as grounds to cease performing its commitments under this JCPOA in whole or in part." This is exactly what Tehran is doing.
Beijing describes President Trump's policy of "putting maximum pressure" on Iran as the main reason for Tehran's retaliatory decision to suspend the implementation of some of its commitments under the JCPOA deal. Simultaneously, China regrets the measures being taken by Iran, and calls on all parties to show maximum restraint and stick to the terms of the 2015 nuclear accord in order to avoid any further escalation.
Russia fully understands the reasons behind Iran's actions, but still urges Tehran to refrain from taking any further steps that could complicate the situation. Mikhail Ulyanov, Russia's Permanent Representative at International Organizations in Vienna, hopes that the level of uranium enrichment in Iran will not exceed 5 percent. He also believes that there is no danger of nuclear proliferation.
Russia's Deputy Foreign Minister Sergei Ryabkov warned against attempts to overdramatize the whole situation and urged the parties to show restraint and keep the nuclear deal alive.
"We urge everyone to show restraint, we urge the European signatories to the JCPOA not to ramp up tensions over the issue. We urge our Iranian colleagues to be extremely responsible, as before, in what they do in this respect, especially where it comes to the implementation of a comprehensive safeguards agreement with the IAEA and an additional protocol to this agreement, not to mention maintaining Iran's participation in the NPT accord. There have been alarming signals to this effect coming from Tehran and we would certainly not welcome, to put it mildly, any movement in this direction," Ryabkov emphasized.
The IAEA has decided to hold an emergency meeting on the Iranian issue and the Agency's Board of Governors met on July 10 to discuss concerns about the nuclear report issued by the Iranian authorities.
Virtually the entire world understands Tehran's position and the measures it has been taking to counteract the US sanctions, but it still urges it to show restraint in order to avoid any further spike in tensions.
Is it really possible to defuse tensions? Well, this depends on multiple factors, both internal and external.
The main thing, however, is whether the European Union is able to make a dent in Washington's financial, economic (and, above all, oil) blockade of Iran. Will Europe face a serious confrontation with the United States? How satisfied will Tehran be with the EU's actions and assistance it could get on the matter from China and Russia?
Presently, these questions defy easy answers, although many observers believe that, unfortunately, these answers could be pretty pessimistic. Iran's Deputy Foreign Minister Abbas Araghchi said that Iran would suspend ever more commitments to the JCPOA once every 60 days if its signatories failed to adhere to the terms of the landmark deal.
What are the further steps that the Iranians could take as they roll back their commitments under the JCPOA deal? According to political analysts, a discontented Iran could keep stocking up on low-enriched uranium and heavy water above the caps set by the nuclear deal. The most dangerous thing, however, is that if Tehran starts to raise the level of uranium enrichment to 20 percent or above, it will restore the nuclear reactor in Arak to the condition it was in before the nuclear deal was signed, and limit, or even end, any oversight by IAEA inspectors.
According to experts, the next, "reverse" re-equipment of the reactor to its pre-2015 state will take a lot of time and cost a lot of money. Despite the really drawn out process of conversion to a "safe" state, the head of AEOI Ali Akbar Salehi said in 2016 that after reconfiguration, the reactor would take between three and four years to go on-stream – sometime around 2020. The reactor, modified according to JCPOA specifications, is about 75 percent ready now. This means that "reverse-converting" it to a working "plutonium" state will take at least several years.
The same is true with the uranium program. According to the London-based International Institute for Strategic Studies (IISS), in 2013, at the height of its nuclear infrastructure development, of all enriched uranium stored in Iran, about 120-130 kg of 93 percent-enriched uranium could be obtained, which is enough for building five nuclear charges.
US and Israeli physicists believed that it would take between a year or two for Iran to achieve these indicators. It was a purely mathematical calculation though, which ignored a whole variety of external and internal factors. The specialists were not sure that Iran possessed sufficiently advanced technology and chemically pure substances to ensure a gradual increase in uranium enrichment up to 90 percent and be able to turn uranium from gaseous state to that of a high-quality metal, necessary for the creation of a nuclear charge.
Therefore, it would actually take Iran at least a decade to create a ready-for-use nuclear weapon (a missile warhead). And this provided there is no outside interference.
In view of the above, it would be safe to assume that Iran will take months, and in some cases even years, to restore the highest level of its nuclear infrastructure development. This is the relative time frame within which Iran's nuclear program could get a new start. If, of course, it is allowed to make such a start.
How to prevent a military solution to the Iranian nuclear issue? This question takes us back again to the year 2012. There are two answers: war or negotiations. Since no one wants war, either in Tehran, Washington, Jerusalem or anywhere else, then negotiations are the way to go.
Washington appears ready for negotiations with Tehran without any preliminary conditions, that is, with continued US pressure on Iran and tough sanctions.
Tehran may start negotiations with Washington if these sanctions are lifted and with a permission from the country's supreme leader Ayatollah Khamenei.
On May 31, Russian Foreign Minister Sergei Lavrov said: "We will welcome the start of negotiations between the US and Iran … <…> But we are convinced that negotiating from the position of "first, I will strangle you economically, and then you will beg us to negotiate," is not something we perceive as a model for behavior on the foreign policy front."
From our partner International Affairs