Can Endstate of US-Iran Clash be better than JCPoA, 2015?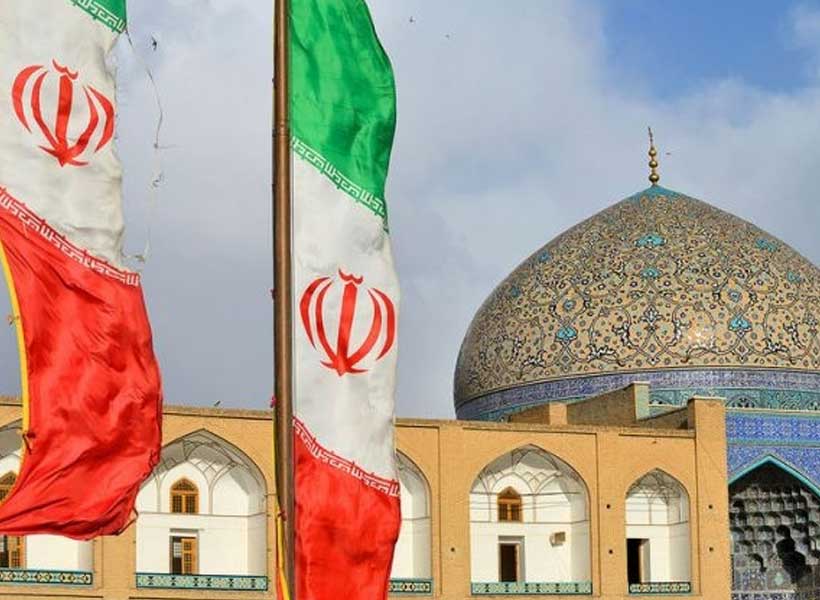 President Trump signed an executive order on 24 June, imposing additional economic sanctions on Iran. Apparently it's in retaliation to shooting down of the US Drone by Iran over its airspace last week (which US claims to be in international airspace), which has left US red-faced, war gaming all options on the table from military retaliation to additional curbs, sanctions, talks and possibly another deal. US claim to have exercised restraints, after ordering cyber attacks on Iranian missiles, which Iran denies to have any effect. The immediate trigger was a strike on merchant ships, for which US blamed Iran but Iran denied any role in it. No conclusive evidence appeared to confirm it to be a hostile act by Iran. It makes Strait of Hormuz another flash point in the global arena, more so when Iran finds support from some of the US Competitors. These triggers are only a by- product of greater US agenda to 'Contain/Change behavior of Iran', where Israel and Saudi Arabia are direct beneficiaries, because Iran has no capability to strike the mainland of US.
Earlier Presidents like President Clinton and President Obama did not consider striking Iran as a worthwhile option, instead US worked very hard to get Joint Comprehensive Plan of Action (JCPoA) signed in 2015 with Iran (commonly known as Iran nuclear deal), even at the cost of differing with some of its allies and strategic partners. It's a subject of discussion in hindsight, as to why President Trump found it necessary to pull out of it, and re-impose sanctions on Iran to moderate its behavior, to help some of its allies? Did he have a better plan to achieve what US wanted to, or it was just an election promise; hence a domestic compulsion? Has he entered a minefield by pushing Iran to wall, from which it's not easy for both countries to retract.
Can US reach the its Desired End State by the Ongoing Stance
JCPoA was signed to reach an end state wherein Iran gives up the means to make nuclear weapons and the United States and allies agree to reduce sanctions on Iran in return. The Republicans were not too happy with JCPoA at that time and made it an election issue. The IAEA had not reported any conclusive breach of the agreement by Iran, which implies that it was workable, with some suspicion, minor allegations and counter allegations. President Trump delivered his election promise by walking out of the deal. Additional sanctions were imposed based on the narrative of US and Israel that Iran was enriching Uranium beyond the agreed limit.
The fresh wish list of US and Israel which they want Iran to follow seems to be a tall order for any meaningful negotiations. It includes ceasing its nuclear weapon program, uranium enrichment and nuclear capable ballistic missile systems permanently, under international verification with unqualified access to international inspectors. It also desired Iran to pull out completely from Syria, end its support to Houthi militants in Yemen, Taliban in Afghanistan and allow disarming of Shia militants in Iraq. It also wanted Iran to cease backing Hezbollah in Lebanon, Hamas in Gaza and Palestinians. Regime change in Iran due to economic pressure could also have been its unstated desire. With no such restrictions on Saudi Arabia, Iran refused to accept the new conditions, which it viewed as threat to survival of Shia community, more so when US is continuing to increase the military strength of its arch rival Saudi Arabia.
The rhetoric, provocative speeches, renewed sanctions and efforts to curtail their oil exports, have not worked so far. In my opinion Iran has shown no signs to buckle under US pressure so far. People in Iran may/may not be happy with President Rouhani, but when it comes to taking anti American position, they will stand with him, because 'Hate America' sentiments are very strong in Iran and further economic hardship to them will make it even stronger. Will sanctions and other measures (short of war) change Iran's behavior is questionable, if it did not do so in North Korea.
Possibility of US-Iran Conflict
US will like to step up economic, diplomatic and information warfare to include electronic and cyber war. The saber rattling may not end up in conventional war. US has past experiences of starting a conflict in Middle-East, but later finding conflict termination difficult, leading to more chaos. With such bitter experience it may not start it again. Iran is not a threat to its mainland; hence during the run up for election, President Trump may not like to get entangled in one more flashpoint for someone else, besides North Korea, South China Sea and ongoing trade war with China. The war will push an alliance of China, Russia, Iran, North Korea and Pakistan, besides creating a problem of strategic balancing for its allies/strategic partners. The rhetoric will soon be seen following a US-North Korean downward curve.
The Iranian actions also seem to indicate impatience. Even if Iran feels that it been pushed to wall, I see no justification in threatening the world with 60 days ultimatum to commence dangerous level of enrichment, if the deal is not protected by then. It seems to be an over- reaction, when other partners of the deal like EU have not walked out of it and criticized US action. The economic strangulation of Iran may not work, if China and some other countries defy sanctions and start questioning the efficacy of CAATSA being US centric, at the cost of some of the core interests of other countries like energy security.
Global Implications of Instability in Gulf
A disturbed Gulf region and Strait of Hormuz has affected the global oil flow adversely, and the most affected countries are China, India and Japan. The threatened air space has increased the distance of all the commercial flights, earlier routed over this region, resulting in extra fuel consumption and time delays. Although the events may be sounding music to Israel and Saudi Arabia, but it may alter the balance of allegedly Shia – Sunni terror proxy by increasing regional influence of Saudi Arabia, which will further increase the instability in the region. President Trump's idea of prioritizing US military hardware sale to Saudi Arabia over further probe into Washington Post columnist Jamal Khashoggi's murder will embolden Saudi Arabia. The rise in oil prices resulting further downslide in global economy will be a natural outcome. These side-effects of sanctions make Iran different from the effects of sanctions on North Korea in near similar circumstances.
Impact on India
India imports 84 percent of its crude oil requirement. Iran had been the third largest supplier of crude to India. The crude oil supplied by Iran was the cheapest for India, as Iran had agreed to accept payment in rupee terms. Any alternate arrangement will force India to buy oil in dollar terms, causing a heavy drain in foreign exchange, pushing the oil prices up. Most refineries in India are designed to refine crude from Gulf countries. India does not have enough refineries for US shale oil; hence it will have to be purchased at a much higher cost and that too in dollar terms, which will push the cost of oil products even more, which will be a challenge for India.
These incidents will affect Indian investment in Chahbahar port of Iran adversely. The development of International North-South Transport Corridor (INSTC) linking India with CAR countries and Russia will be adversely affected by the US sanctions. The commercial traffic to Afghanistan and beyond through INSTC will also be affected by instability in Iran, more so when Afghanistan is also not peaceful. The Indian Diaspora in Gulf region will also be insecure, which will be a cause of concern for India in context of their safety and revenue loss of foreign exchange.
While Iran is putting up a brave front, to withstand sanctions despite heavy punishment on its economy, it's ultimatum to EU and others to save the deal has not gone off well with world community, more so when other members did not cancel JCPoA. Iran's resolve against US will be under severe test. If US found it difficult to make North Korea surrender to its demand, then it will be as difficult in case of Iran(if not more), which has much more strategic significance/clout due to its location/size as well as oil export, impacting US allies, strategic partners and China. I do not feel that a regime change under the pressure of US sanctions can happen, nor do I anticipate a war on this issue. Ultimately the talks will have to be resorted to as the troubled Gulf region does not suit anybody.EU has not withdrawn from the Iran Deal so far, and I sincerely feel that compromises are possible. The Trump Administration may eventually find that the original deal was actually not as bad to achieve its strategic interests, as it was made out to be, more so when Iranian Supreme leader, Khomenei had asserted for years that Iran neither needs nor wants nuclear weapons.
Iranian Strategic Patience: Israel and the Soft Wars
Unfortunately, by tracking the pattern of strategies of many countries based on exaggerated interest in human rights, women's and democracy issues in Iran (such as the case of the death of the Iranian girl Mahsa Amini), it is no longer possible to ignore the extent of the political, security and cultural exploitation that is taking place. This pattern was adopted previously in Syria, which led to its entry into the quagmire of war since 2011. Therefore, based on the presence of Iran in the same political direction, the same pattern was followed, as the issue is linked primarily to confronting Iran's rising power.
In principle, there is a strategy that has become clear and known, it is based on cultural backgrounds whose main goal is to fragment societies from within (soft wars). As many countries (Israel in particular) cannot accept at all the reality of Iran's presence as a major regional power. Where, despite all the sanctions policies pursued to isolate and marginalize Iran during the past 45 years, Iran was able to build its own strength and consolidate its regional influence.
Consequently, those countries that are hostile to Iran have no choice but to move towards exploiting some controversial issues within Iranian society related to human rights, women and democracy, in order to destabilize and weaken it. Accordingly, these countries moved towards the option of soft war through:
Cultural penetration within Iranian society to tear apart its political structure.
Supporting terrorist movements, including trying to reproduce a new ISIS.
In this context, there is a lot of evidence confirming these external interventions aimed at plunging Iran into internal conflicts and wars, including but not limited to:
Seizing arms shipments coming from abroad, which coincided with the internal riots.
Dismantling terrorist cells that were planning to assassinate figures of Arab origin and carry out terrorist operations in religious places in order to ignite a civil war.
Arresting terrorist groups linked to foreign intelligence working to smuggle weapons.
Based on these facts, it seems that the main goal is to destroy the societal structure, exaggerate political polarization, and undermine security stability. So that Iran becomes more fragile and subject to division. Practically, the Iranian Republic is facing a hybrid war, whose political goal is based on confronting Iranian influence, where this influence is based on:
– Sticking to the nuclear program.
– Supporting the resistance movements in their confrontation with the Israeli occupation of Palestine.
– Being present in Syria and assisting the Syrian army in its war against terrorist movements.
– Supporting the Houthis in Yemen permanently.
– Consolidate influence in Iraq at all levels.
– Strategic rapprochement with both Russia and China.
Here, it must be recognized that the internal Iranian tensions are a winning card that the United States and Israel have tried to exploit to incite the Iranian people against the regime and clash with it. This new situation or challenge required the Iranian government to adopt a different vision on how to deal with such developments. Where the Iranian government and its security institutions followed a policy of restraint and not taking any provocative step that might lead to a clash. On the contrary, work has been done to:
1- Absorbing the anger of the people and allowing demonstrations.
2- Closely monitoring the security situation and controlling terrorist cells.
3- Revealing to Iranian society the dirty policies of mobilization and media incitement.
4- Evidence that many opposition movements are linked to the agenda of foreign countries.
5- Linking the internal events with the pattern based on the implementation of the Syrian model in Iran.
In this context, and regardless of the extent of the Iranian government's ability to confront these soft wars, there are very serious political, cultural and internal security challenges that can no longer be ignored, and they require a reconsideration of many policies that were thought to have become axiomatic, including:
– It is no longer possible to pursue a policy that is based on holding Iranian governments accountable and neutralizing the Supreme Leader of the Revolution or the institution of the Guardianship of the Islamic Jurist(Guardianship of the Faqih), from any responsibility.
– The existence of radical changes linked to security threats, which are no longer confined to the Israeli threat, but have extended to include terrorist movements.
– Increasing the complexities associated with foreign plans that seek to undermine the foundations of the Iranian state.
– Internal crises appear to be the most dangerous, and may lead to making strategic concessions at the level of the nuclear file, the Palestinian cause, and the relationship with Syria and the resistance movements.
In sum, the exaggerated interest in human rights issues comes in the context of the pressures that Iran has been exposed to for decades, to achieve geopolitical goals. However, according to how Iran faced the previous challenges, it seems that it is able to overcome the current difficulties, as the pillars of the state are still solid at all levels.
Furthermore, Iran's ability to reassess its foreign relations should not be underestimated, based on the equation that Iran's security is linked to the security of the region. Iran has many options that enhance this equation. There are multidimensional entitlements linked to the Iranian reality, whether in terms of the nuclear program or an increase in the intensity of the collision with Israel or energy security. For example, it is no longer possible to always rely on Iran's continued restraint in Yemen, the resulting regional and global strategic repercussions, at least on the level of global energy security balances.
Not to mention that if Iran's strategic patience runs out, it is not at all unlikely that Iran will directly target Israeli interests. Perhaps at some point the confrontation may be direct within occupied Palestine itself. As Iran is fully aware that all attempts to destabilize it cannot be separated at all from the reactions of Israel, which faces an existential danger after losing all its wars with the axis of resistance that is fully and unlimitedly supported by the Iranian Republic.
From our partner RIAC
Resumption of Saudi-Iranian relations, motives, and repercussions on the Middle East region
After 7 years of diplomatic estrangement between Saudi Arabia and Iran, recently announced in a joint statement between Tehran, Riyadh and Beijing that the two countries agreed to turn the page on their differences and normalize relations that have witnessed many tensions over the past decade. The two sides agreed to respect the sovereignty of states and not to interfere in their internal affairs, to resume relations and to reopen their embassies within a maximum period of two months. Tehran and Riyadh also agreed to the activation of their 2001 security cooperation agreement as well as their 1998 general agreement for collaboration in the areas of economy, commerce, business, technology, science, culture, sports, and youth.
The Saudi-Iranian agreement is considered the most important diplomatic event in the region during the past years, if it is adhered to, and it will have many repercussions and indications on the conflict-ridden Middle East region. After numerous unresolved rounds in Iraq and Oman in the years 2021–2022, the announcement of the agreement from Beijing is an unparalleled success for Chinese diplomacy, with significant repercussions on the international and regional arena. The agreement is a change in China's strategy and foreign policy and an important geopolitical breach in the Gulf region, which will enable it to play an important and major strategic and pivotal role with the decline of the American role, which was the main player in the region.
Iran and Saudi Arabia have grown more aware of the necessity of a diplomatic resolution at this time and are more willing to do so, especially after the entry of China with its comprehensive strategic relations with the two parties, which played a significant role in bringing the parties' differing points of view closer together following years of protracted negotiations. Each of the parties has its own reasons for reaching this diplomatic agreement. On the Iranian side, Iran is now in need of easing the external international isolation and calmed the situation inside Iran after the deterioration of the situation and the demands of the people to overthrow the regime there. Iran also felt the danger approaching after the halt of nuclear talks with the US side and the constant Israeli threat of a possible military strike to stop its nuclear program, and it is now trying to neutralize the Gulf side and relieve the increasing pressure on it.
On the other hand, Saudi Arabia wanted to get out of this dilemma and having any role in the event that Iran will be targeted, which might make it and the rest of the Gulf countries vulnerable to danger. As a result, many Arab and Gulf countries declared their refusal to join any armed alliance against Iran prior to Biden's visit to the Kingdom.
The Kingdom of Saudi Arabia has also recently realized the failure of the United States to fulfill its promises to secure the Kingdom, especially in the wake of the attacks that targeted various important infrastructures in the Kingdom over the past few years. While it was anticipated that Washington would respond forcefully and firmly, Washington removed the Patriot batteries from the Kingdom and demonstrated that it had lost the ability to do anything to stop Iran and its arms in the region, despite the repeated targeting during the administrations of both American parties under Trump and Biden. Therefore, it is possible that Saudi Arabia tried playing it differently and went for a political deal that would spare it the negative effects of the conflict with Iran and the betrayal of its allies.
The relationship between the US and Saudi Arabia is clearly deteriorating, and the gap has grown since Riyadh recently refused to increase oil production despite Biden's visit to the Kingdom, which Washington interprets as Saudi support for Russia in financing its war on Ukraine.
There has also been a discernible shift in Saudi Arabia's foreign policy, favoring negotiation over conflict and emphasizing economic growth. As a result, Saudi Arabia has tried to improve ties with the majority of its regional rivals recently, as was the case with Turkey. The political solution with Iran may have been reached after all other options had been exhausted, the most recent of which was direct involvement in Yemen to assist the Yemeni government in its fight against the Iranian-backed Houthis.
It is obvious that there will be many shocks in the days to come. The decline in US-Saudi ties and Saudi Arabia's openness to China and Russia could change the balance of power in the region and the world. The Iranian-Saudi deal, which was supported by China, was also a serious setback for the United States of America and its ally Israel, which may force the United States to change its foreign policy and rearrange its cards again to restore its influence in the region, after it witnessed a major shift towards East Asia, away from the Middle East and the Arabian Gulf.
The Iranian-Saudi deal, if it is upheld and carried out by both parties, will have great and positive repercussions on the Middle East region, which has been enflamed by conflicts for many years, and will mark the beginning of a political solution to many heated and crisis files in the region such as, the Yemeni, Syrian, and Lebanese crises.
This agreement between the two major regional players in the region will not be the end of all of their conflicts, but it is an important step towards developing common visions for thorny issues in a way that contributes to resolving the internal crises of many countries in the region, which may need a long time to be resolved, due to the lack of trust between the two sides, as well as the existence of International and regional countries which are not satisfied with the agreement and will try hard to thwart it.
The commitment of the two parties to the deal and the impact it will have on the regional and international situation will become more clear in the coming months, as well as whether it will result in stability and security in the region or spark new, more complicated confrontations.
Saudi sports blitz encounters headwinds
Saudi Arabia's sports blitz is encountering headwinds.
Activists, athletes, and the soccer associations of Australia and New Zealand will celebrate their thwarting of world football body FIFA's plans to accept Saudi Arabia's tourism authority as a sponsor of this year's Women's World Cup.
FIFA president Gianni Infantino admitted as much at a news conference convened this week shortly after he was re-elected unopposed for a third term, even if he belittled it as "a storm in a teacup."
Nevertheless, the thwarting sent a rare message that money can buy a lot but not everything.
It constituted the first setback in a string of successful Saudi bids to sponsor or host everything under the sporting sun.
Despite its abominable and worsening human rights record, Saudi Arabia has secured hosting rights for the Asian Football Confederation's 2027 AFC Cup, the Olympic Council of Asia's 2029 Asian Winter Games, and the 2034 Asian Games.
A regional human rights group, ALQST for Human Rights, has asserted that at least 47 members of the Howeitat tribe in Saudi Arabia have been arrested for resisting eviction to make way for Neom, a US500 billion futuristic science fiction-like region under development on the Red Sea.
Trojena, a mountainous part of Neom, is where the Winter Games are scheduled to be held.
Saudi Arabia is also bidding to host the 2026 AFC Women's Asian Cup, and, together with Greece and Egypt, the 2030 World Cup.
The World Cup, like this year's women's tournament, is likely to produce headwinds. Not only because it involves not one, but two of the world's most serious violators of human rights, but also because it will encounter stiff competition.
A joint bid by Morocco, Spain, and Portugal could prove to be a serious challenge on multiple fronts to the Saudi-led effort.
It represents a trans-continental bid that, unlike the Saudi-led proposition, is not designed to circumvent FIFA's practice of spreading out the tournament across continents.
On its own, Saudi Arabia, as a Middle Eastern state, would not stand a chance so short after last year's World Cup in Qatar.
The circumvention element is borne out by the kingdom's willingness to fund all of Greece and Egypt's World Cup-related expenses in exchange for the right to host three-quarters of the tournament's matches in Saudi Arabia.
Moreover, the Moroccan-Spanish-Portuguese bid is likely to spark less controversy than its Saudi-led competitor.
While Qatar demonstrated that human and migrant rights criticism need not put a serious dent in the reputational benefits of hosting a sporting mega-event, it also showed that once a focal point of attention, always a focal point of attention.
Three months after the Qatar World Cup final, one million people signed a petition demanding the Gulf state compensate workers and/or their families who had been injured or died or suffered human rights abuse while working on tournament-related projects.
For Morocco, winning the bid would have special significance. Coming on the back of its darling status during the Qatar World Cup, a win would amount to payback for Saudi opposition to Morocco's failed effort to secure the 2026 tournament hosting rights.
Saudi Arabia supported the winning US-Canadian-Mexican bid as a way of punishing Morocco for its refusal to back the 3.5-year-long UAE-Saudi-led diplomatic and economic boycott of Qatar. The boycott was lifted in early 2021.
Perhaps the strongest headwinds the kingdom's sports effort has encountered emanate from its controversial creation of LIV Golf, a US$405 million, 14-tournament league, to compete with PGA Tour, the longstanding organizer of the sport's flagship events.
LIV Golf is "an exercise in public relations. A foreign government's dollars are being used to enhance that government's brand and positioning here in the United States," US Congressman Chip Roy, a Texas Republican, said.
Even worse, circumvention was at the core of a ruling last month by a US federal judge ordering Saudi Arabia's sovereign wealth fund, the Public Investment Fund (PIF), to answer questions and produce evidence as part of the discovery process in a legal battle between LIV and PGA. The PIF funds LIV Golf.
The discovery could cast a spotlight on the secretive fund's decision-making. The fund's powerful governor, Yasir Al-Rumayyan, is a Cabinet-level official.
Judge Susan van Keulen's ruling rejected an attempt by the PIF and Mr. Al-Rumayyan to evade turning over information connected to the courtroom battle because they allegedly enjoyed sovereign immunity as a state institution and official.
Earlier, US District Court Judge Beth Labson Freeman, an avid golfer, ruled that the PIF and Mr. Al-Rumayyan fell under a commercial exception to US laws on sovereign immunity.
Some analysts suggest that Mr. Roy's comment and the judges' rulings could lead to LIV Golf being deemed a foreign influence campaign.
This would mean that its employees in the United States would have to register as foreign agents under the Foreign Agent Registration Act, or FARA.
The rulings call into question assurances provided in 2021 to England's Premier League to assuage concerns that the PIF's acquisition of England's Newcastle United Football Club would put it under the control of the Saudi state.
The League's chief executive, Richard Masters, said at the time that the Premier League had been given "legally binding assurances that essentially the state will not be in charge of the club" and that if there was "evidence to the contrary, we can remove the consortium as owners of the club."
The League has so far refrained from taking the PIF to task in the wake of the US rulings because the Newcastle agreement stipulated that the Saudi state would not exercise control over Newcastle, not that it would not have the ability to do so.
Lawyers for Newcastle said there would only be a case if the Saudi state used its power to intervene in the club's affairs.
"There's an unmistakable irony in the sovereign wealth fund declaration emerging in a dispute about another arm of Saudi Arabia's growing sports empire, but the simple fact is that Saudi sportswashing is affecting numerous sports, and governing bodies need to respond to it far more effectively," said Peter Frankental, an Amnesty International executive.