From Popular Representation to International Isolationism: AMLO's First Seven Months in Power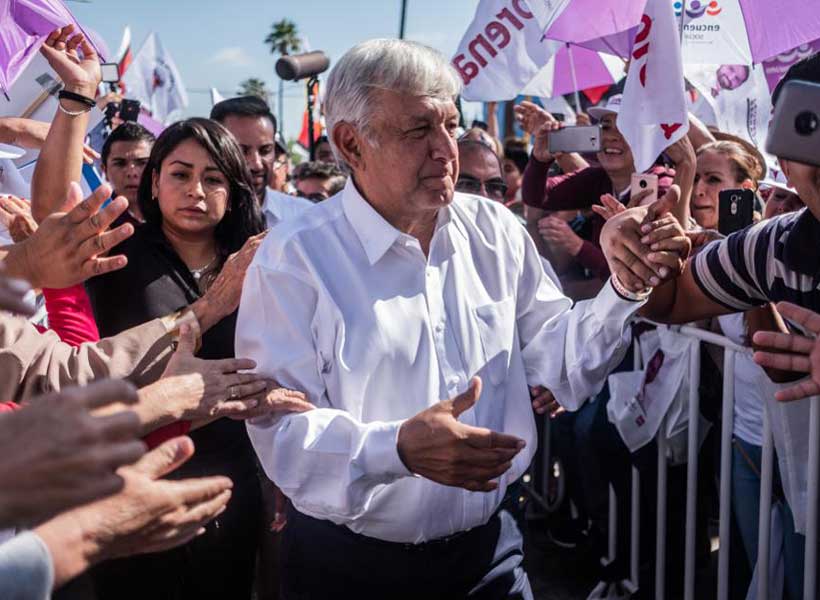 It will soon be a year since the July 2018 Mexican presidential elections that saw Andrés Manuel López Obrador (AMLO) as the new head of the Executive. Has he lived up to the expectations 7 months after his inauguration? His popularity is real for now, it is largely based, however, on promises that have not yet been fulfilled, and that perhaps will be impossible to in his term.
One of the most striking features of his term so far is the fact that AMLO has displayed a serious disinterest in foreign affairs. AMLO won't be attending the G-20, nor the WTO General Council Meeting to be held later on this year in Japan and Switzerland. This move risks the international presence of Mexico in the world. AMLO simply passed on the opportunity to negotiate potential trade deals with world leaders and show the world that he is indeed dissimilar from mainstream populists his outspoken opponents associate him with.
He has also effectively taken Mexico out of key regional groups in Latin America: Until his inauguration day, on December 1st, 2018 Mexico had played a central role in the Lima Group, formed by Argentina, Brazil, Canada, Chile, Colombia, Costa Rica, Guatemala, Honduras, Mexico, Panama, Paraguay and Peru. Guyana and Saint Lucia, countries pushing for the restoration of democracy, peace and security in Venezuela. Mexico has stopped participating in most of the Group's meetings. Mexico has also stopped its active participation in the International Contact Group on Venezuela that seeks a negotiated solution to the Venezuelan problem. This group was the result of the conference jointly sponsored by the governments of Mexico and Uruguay; and that include other participating countries such as Bolivia, Costa Rica, Ecuador, France, Germany, Italy, the Netherlands, Portugal, Spain, Sweden, and the United Kingdom. AMLO has then pulled Mexico out of 2 of the most important international groups dealing with one of the most pressing issues in Latin America.
AMLO has self-imposed an awkward international isolation that has left Mexico in a fragile diplomatic position and has undermined Mexican strength to defend from Trump's threats and tantrums.
It is hard to understand AMLO's inward-looking strategy. Mexico has let the opportunity go to form alliances with Europe, China, or other countries suffering from Trump's equally protectionist foreign policy. The Mexican president during his first 7 months in power has not made any single trip abroad, nor did he visit any countries prior to his inauguration. AMLO seems determined to isolate Mexico from the international community for the sake of his increasingly worrying populist-like policies at home. Mexico and the United States have built a very odd political and economic marriage. They both share an insistence to put their own country first. Alike Trump, AMLO claims that his supporters have been mistreated by past administrations and economic and political elites. Similarly, both also have very little patience for established norms, institutions, checks and balances.
AMLO has also made domestic governmental austerity another of his core administration values. If well-targeted, following years of financial profligacy, this would be a more than welcome initiative. AMLO's austerity has been ill-targeted and non-sensical. The way he allocates funds seem to follow a vengeful and populist attitude aimed at appeasing his electoral base that elected him. He has lowered wages; he has fired a large number of civil servants and has slashed the budgets of several ministries and organisations to centralise spending and fight public sector corruption. Health, Science and Technology, Home Affairs, the military have all faced severe budget cuts. He also cancelled the construction of Mexico City's airport, which had already been partially built, at an enormous cost. Mexico's economic growth is slowing down, and the current administration's ill-planned decisions will mean that AMLO will face tighter budget constraints than previous administrations.
The two most worrying aspects of AMLO's administration so far are the hyper-centralisation that he has carried out to return all the threads of power to presidential hands; and his absolute control of the Congress, meaning that they are able to amend the Constitution in any way they please. He is also attempting to establish a parallel system of power and government in each of the 32 states by naming a personal delegate. Such delegates will oversee the disbursing of federal funding becoming de-facto local officials accountable only to the president. He is also intending to pull back funding from pre-existing social programmes for victims of domestic violence, nurseries, and sport and academic activities.
AMLO's strategy is nothing new. It bears a striking resemblance to the PRI's heyday when the party kept a tight control over every sector of society. This power grab has been accompanied by an aggressive expansion of his political base. He has been handing out monthly stipends to nearly 10 million retirees, more than 7 million young people, and disabled that made up a large portion of his electorate. He also sacrificed the Education Reform to gain the loyalty of one of Mexico's most numerous, corrupt and politically influential trade unions, the National Trade Union of Teachers (SNTE).All these policies are a throwback to Mexico's old politics of clientelism, nepotism and authoritarianism.
Security and violence also remain as one of the most pressing issues in contemporary Mexico and that the last 3 administrations have been unable to thwart. AMLO's strategy seems equally doomed to fail as he offers nothing new. None of his current plans will mean a real difference without a radically different approach to the justice and rule of law system and institutions currently in place. He needs the political will to build the capacity for real independent prosecution, and an internationally backed commission against corruption, impunity and human rights violations would be AMLO's best chance to keep violence and security from ruining his other priorities.
Many of the current administration plans will, in all likelihood, fail to come to fruition. The popularity of AMLO is not rooted, however, in good economic decisions, nor in confidence in its government. In Mexico, popularity does not go hand in hand with governmental efficiency and effectiveness. Nevertheless, his popularity will soon end when people realise that he is unable to solve Mexico's myriad of problems. The inability of the current administration to deal effectively with pressing challenges will only expose the country to greater domestic and international vulnerabilities.
AMLO might be on a dangerous path towards a point of no return. He continues to display authoritarian, demagogic inclinations, and there are virtually no counterweights as political opposition is in disarray. He, nonetheless, lacks the strong economic backup that once sustained the regime of the old state party, the Institutional Revolutionary Party (PRI). Therefore, he is forced to look for alternative ways to fund his ambitious political project or he will be doomed to fail. In the end, finances will be his make or break. Maintaining a patronage network to obtain votes require serious financial backing. With sufficient funds at his disposal, he could solidify his electoral base for years; without it his popularity and power will slowly erode. The damaging consequences to Mexico's fragile institutions will last though as democratic checks and balances are harder to build than to break as the slow, protracted consolidation of democracy in Mexico has shown.
Trump: Rebukes and Worries
It's one for the history books, as they say. On July 16, 2019, Donald Trump was formally rebuked by the House (in a 240 to 187 vote) for his 'racist' tweets on four Congresswomen. The last time the House rebuked a president was William Howard Taft over a 100 years ago.
So what did Trump do? He told the four members of Congress to 'go-back' to the 'the crime infested places from which they came' instead of 'viciously telling' us 'how our government is to be run.
Three of the women were born in the U.S. and Ilhan Omar was a refugee from Somalia. Not difficult to guess which country was largely responsible for a proxy war in Somalia that overthrew a regime agreed to by warring parties for a rare interlude of peace. The resulting civil war now continues, and Uganda, Kenya and Tanzania are home to more than 2 million Somali refugees. Others have ventured further, to the EU and the US.
Trump's assessment of all this is uniquely Trumpian. He thinks he has won because he has now got Speaker Nancy Pelosi exactly where he wants her for the 2020 election … in the arms of the squad of four, who he positions as radicals.
Exactly how radical are they? They want a living minimum wage, healthcare for all — something other developed countries already have — a decent shot at education, and they are strongly against Trump's policies on the southern order. Finally, they want Palestinians to get a fair deal.
Steny Hoyer (aged 80) the Majority Leader and Nancy Pelosi (aged 79), the first woman Speaker of the House of Representatives, both with distinguished decades' long careers, starting together coincidentally as staffers in the office of Senator Daniel Brewster (Democrat, Maryland), have weathered difficult battles on critical issues as well as the rough and tumble of politics for many a year.
To them the squad of four appear as upstarts with a brashness and energy that have captured the attention of mainstream news, and had a heretofore unseen impact on social media. They seem unwilling to compromise, and speak as equals despite a half-century age difference and a vast power gap in the House itself.
Not for them the lure of key committee appointments or other such carrots for a successful Congressional career. They are out and out idealists with a platform publicized positively thanks to left-wing websites and social media, and which can not be ignored by the mainstream outlets. The world has changed; no, these four have turned it upside down.
Trump himself has other worries. There is the case against Roger Stone his long-time ally, friend and attorney, who was back in court for disobeying the judge's gag order. As the case goes forward, we will be back to the 2016 election, the Russian connection, and other efforts to smear Hillary Clinton. Will the calls for impeachment finally find a receptive ear in Nancy Pelosi?
Then there is Iran. Trump's idea of a better deal is always to walk away from the present one. No matter if its a treaty or an international agreement. Ayatollah Ali Khamanei is not having any of it. People in this country are unaware that most such clerics, in addition to Islamic studies, are experts in jurisprudence and philosophy, are well-read, well-informed, and above all have to be highly intelligent to have been selected for this career path. The Ayatollah wants relief from sanctions first.
Trump's new envoy to Iran, Senator Rand Paul is a libertarian like his father, and both are anti-war with a particular aversion for America's misadventures abroad. So there is hope.
Just What Is An American?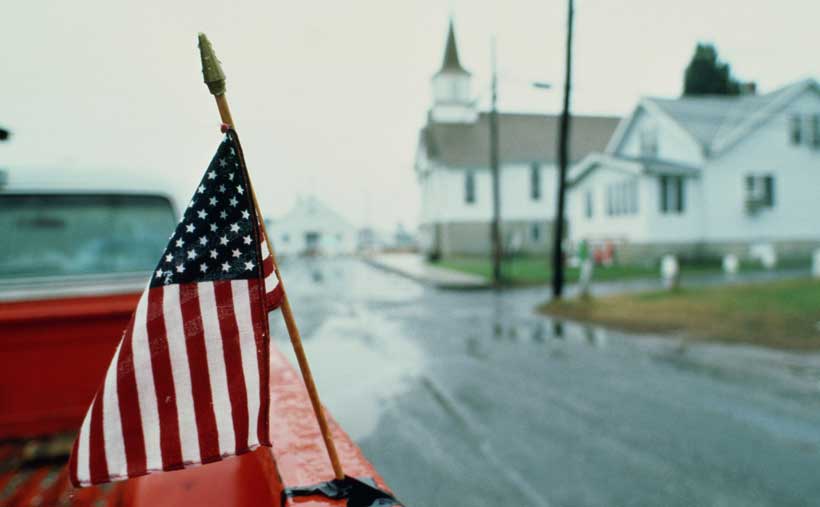 The greatest mistake any leader, or moneyed powerful individual, or even masses of people (all 3 of which tend to have the loudest voices) is to culturally appropriate unto themselves, just exactly what it means to be an American, based on their own selfish notion of what it means.
The fact remains that the ideal of Americanism is a concept – a truly growing, organic, ever changing, and ever expanding idea that is enshrined within its founding documents and laws.
For example, the Declaration of Independence, Bill of Rights, US Constitution, Civil Rights Act, and the Equal Rights Amendment, among scores of other acts of legislation, point to an ever growing ongoing journey to forge a new nation, just like ancient Rome did, united by a common destiny, and drawn from different experiences, cultures, cuisines, religions, ethnicities, races, nationalities, and world views.
So when President Trump on July 15, 2019 told four minority female congresswomen in sum and substance to "go back to there they came from" if they "didn't like America," he trampled over their own views, ideals, and experiences as Americans.
Quite simply his statement was an appropriation of what it means to be an American, from the point of view of a German/ Irish American senior citizen male, to a group of Latin/ Somali/ Palestinian/ African-American younger females.
Perhaps President Trump should re-visit his own people's racial history, wherein the Irish were systematically excluded by the previously arrived and established Anglican Protestants, or even with the Germans in America who were actually interred in camps during the periods of World War I & World War II.
The German-American Experience
During World War II, the legal basis for this detention was under Presidential Proclamation 2526, made by President Franklin Delano Roosevelt under the authority of the Alien and Sedition Acts.
With the U.S. entry into World War I, German nationals were automatically classified as "enemy aliens."
Two of the four main World War I-era internment camps were located in Hot Springs, N.C. and Fort Oglethorpe, Georgia.
Attorney General A. Mitchell Palmer wrote that "All aliens interned by the government are regarded as enemies, and their property is treated accordingly."
The Irish-American Experience
In 1836, young Benjamin Disraeli wrote: "The Irish hate our order, our civilization, our enterprising industry, our pure religion. This wild, reckless, indolent, uncertain and superstitious race have no sympathy with the English character. Their ideal of human felicity is an alternation of clannish broils and coarse idolatry. Their history describes an unbroken circle of bigotry and blood."
Nineteenth-century Protestant American "Nativist" discrimination against Irish Catholics reached a peak in the mid-1850s when the Know-Nothing Movement tried to oust Catholics from public office.
Much of the opposition came from Irish Protestants, as in the 1831 riots in Philadelphia, Pennsylvania.
After 1860, many Irish sang songs about "NINA signs" reading Help wanted – no Irish need apply.
The 1862 song "No Irish Need Apply" was inspired by NINA signs in London.
Alongside "No Irish Need Apply" signs, in the post-World War II years, signs saying "No Irish, No Blacks, No Dogs" or similar anti-Irish sentiment began to appear as well.
Billionaires, Vanity and Modern Democracy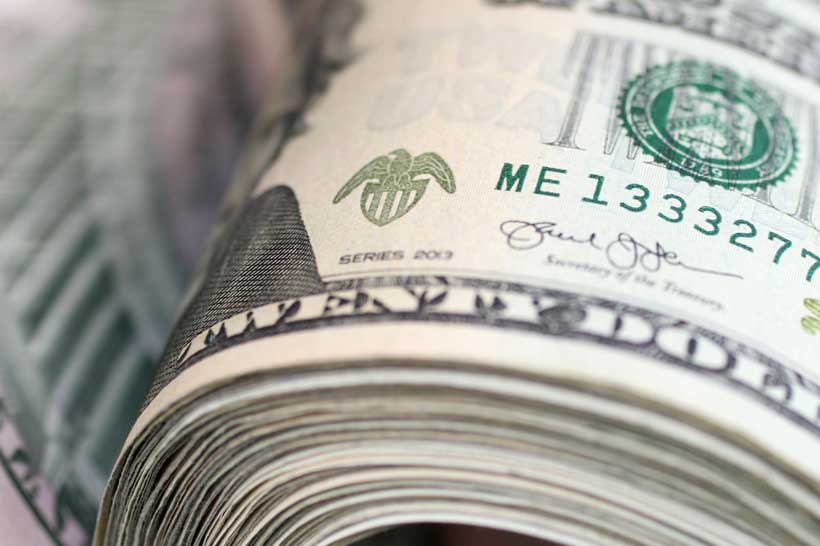 The bullying in Washington is the current trend. On Monday, the British ambassador resigned his post after Trump refused to deal with him. Well-liked in Washington and the halls of Congress, his downfall was an honest assessment of the Trump administration as 'inept' and 'dysfunctional'. The letters were leaked in the U.K.
Suppose the president tweets comments contrary to current established policy, does that mean a policy change? Do departments adapt promptly. Nobody knows. That's dysfunctional, and everyone knows it. In the meantime, he has enjoyed 17 golf outings since February averaging three a month. No wonder he is that rare president who does not seem to age in office from the stresses of the job. Obama's hair turned gray.
But then a lighter hand on the tiller has kept us out of war, whereas Obama, the Nobel Peace Laureate, destroyed Libya and escalated in Afghanistan. The consequences are still being felt in Southern Europe particularly, through the hordes of refugees still continuing to arrive. Also in the resurgence of anti-immigration political parties in northern Europe.
The supreme irony is the fact of refugees being rescued from ramshackle boats and dinghies or often dying in one part of the Mediterranean while the Obamas cruise on a billionaire's luxury yacht in another. Is that a metaphor for democracies in the modern world? One is also reminded of Mr. Modi's specially woven pinstripe cloth repeating his name endlessly on the stripes in the material.
Fortunately, the current president does not like the sea, or we would never see him in Washington. As it is he has had 14 visits to golf clubs (not as much time on the course however) since the beginning of June. He once had a small yacht that lay anchored in New York until he sold it. His pleasures have generally centered on the more mundane: cheeseburgers and women — the younger the better, although perhaps not as young as those that have gotten his friend Jeffrey Epstein in trouble again. To be fair, Trump had a falling out with him 'about 15 years ago' he said recently. 'I was not a fan of his, I can tell you,' he added although he called him a 'terrific guy' in 2002.
At least one party had 28 girls to a so-called calendar-girl party at Mar-a-Lago (Trump's estate and club) in Florida, meaning selection of a calendar girl. The male celebrities attending, according to the man assigned the task of finding the girls, happened to be Trump and Epstein, and no one else! So surprised, the man still remembers the story. The falling out between Trump and Epstein was rumored to have been a business deal.
It brings us to the second resignation, that of Alex Acosta the Labor Secretary. A Harvard-educated lawyer, Mr. Acosta was the US attorney for the Southern District of Florida when he made a generous agreement with Epstein who had been charged with sex crimes. For a 13-month sentence of mostly community work, usually from his mansion, Mr. Epstein was protected from further prosecution. In a clear rebuke to Acosta, the case has been re-opened with a new charge of sex-trafficking minors.
As a result, Mr. Acosta has had to bow to the chorus of calls for his resignation. The real question: How ever did Trump get elected? A mainstream press failure?