ADB, Uzbekistan Renew Development Partnership with New 5-Year Strategy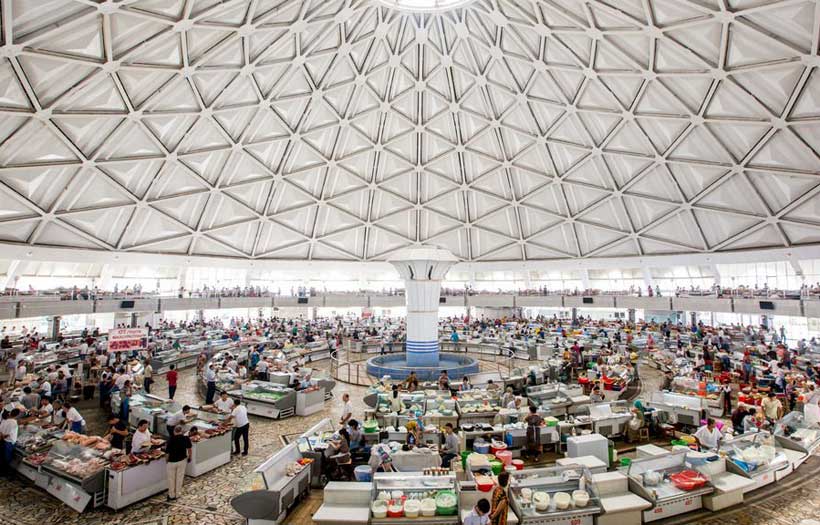 The Asian Development Bank (ADB) has endorsed a new Country Partnership Strategy (CPS) for Uzbekistan. The 5-year partnership strategy, from 2019–2023, supports the government's ongoing reforms to help the economy's transition towards a more inclusive and market-driven growth path.
Although Uzbekistan is experiencing economic growth, it faces significant challenges, including tackling growing youth unemployment, creating quality jobs, developing the private sector, improving public infrastructure, and maximizing the country's potential as a hub for transport, trade, and regional cooperation in Central Asia.
Under the new CPS, ADB will support the government's long-term objectives to improve the quality of people's lives and enable the creation of quality jobs. Its country operations will support private sector development, reduce economic and social disparities, and promote regional cooperation and integration.
ADB will help make cities and villages outside Tashkent more livable through rural development and improving access to finance of small and medium-sized enterprises, particularly those owned or led by women. ADB will also support the livestock, horticulture, and irrigation sectors to create jobs and improve sources of income. ADB will boost its support for regional cooperation initiatives, benefiting Uzbekistan. It will promote regional power trade within the Central Asia Power System and regional connectivity along major corridors of the Central Asia Regional Economic Cooperation (CAREC) countries.
"ADB's new partnership strategy is closely aligned with the government's objectives to provide a more inclusive and sustainable future to the people of Uzbekistan. Through the CPS, we will continue our support in improved water supply and sanitation, better roads and railways, enabling horticulture production and export, efficient irrigation systems, and supply of reliable electricity for homes and businesses," said ADB Country Director for Uzbekistan Ms. Cindy Malvicini. "People will have improved health care services, particularly for mothers and children. ADB will also help the government provide young people with the latest skills needed to find jobs."
ADB will support efforts to create a more conducive environment for the private sector through public–private partnership projects. Uzbekistan's economy is heavily dominated by state-owned enterprises, limiting opportunities for the private sector. ADB will also help key state-owned companies to improve their financial management and governance.
The CPS is in line with ADB's Strategy 2030, which sets the course for the bank to effectively respond to the changing needs of the Asia and Pacific region. In Uzbekistan, ADB will strengthen governance and institutional capacity; address remaining poverty and reduce inequalities; promote rural development; and foster regional cooperation and integration.
Since joining ADB in 1995, Uzbekistan has received 72 loans totaling $7.7 billion, including two private sector loans totaling $225 million. ADB also provided $6 million in equity investment, $218 million in guarantees, and $93.1 million in technical assistance grants. In 2018, ADB committed five loans totaling $1.1 billion to improve power generation efficiency, primary health care services, access to finance for horticulture farmers and businesses, access to drinking water in the western part of Uzbekistan, and economic management in the country.
UNIDO and Kenya to increase cooperation for inclusive and sustainable industrial development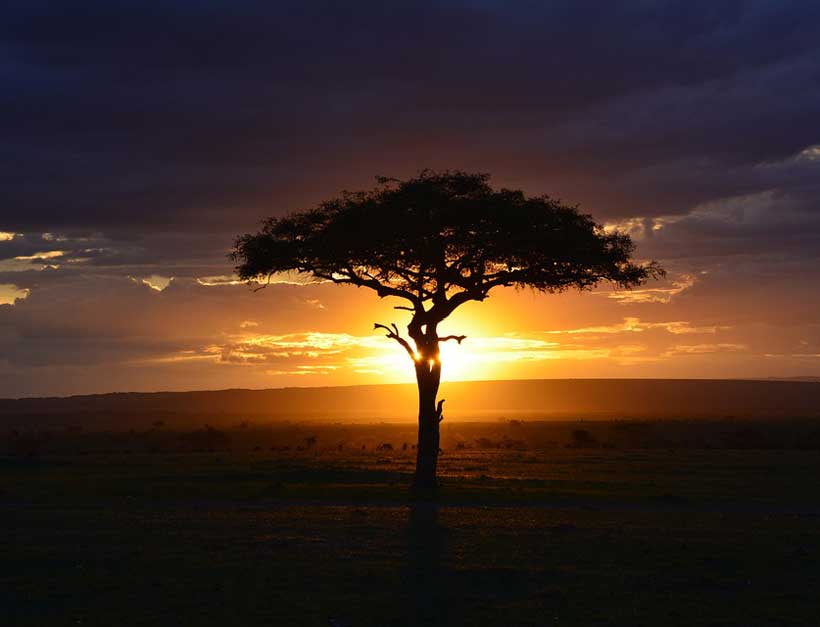 LI Yong, the Director General of the United Nations Industrial Development Organization (UNIDO), arrived for a two day official visit to Kenya where he will meet numerous high-level government and private sector representatives, including H. E. President Uhuru Kenyatta, one of the Africa Heads of State and Government who are also Champions for the Third Industrial Development Decade for Africa (IDDA III).
During his official visit, LI Yong will also meet with the Cabinet Secretary of the Ministry of Industry, Trade and Cooperatives, the Cabinet Secretary of the Ministry of Energy and the Cabinet Secretary of the Ministry of Foreign Affairs, with whom he will have the opportunity to discuss stronger collaboration, including through UNIDO's Programme for Country Partnership (PCP), the Organization's innovative model for accelerating inclusive and sustainable industrial development.
Further, the UNIDO Director General will meet key private sector representatives, including from the Kenya Association of Manufacturers and will pay a visit to the Kenya Industrial Research and Development Institute (KIRDI). The two day visit will allow LI Yong to also meet with donors and development partners, including the UN Resident Coordinator and the United Nations Country Team (UNCT) as well as, inter alia, the Head of Development Cooperation and Acting Ambassador of the EU delegation to Kenya and the Ambassador of Italy to Kenya.
UN Security Council discusses Kashmir- China urges India and Pakistan to ease tensions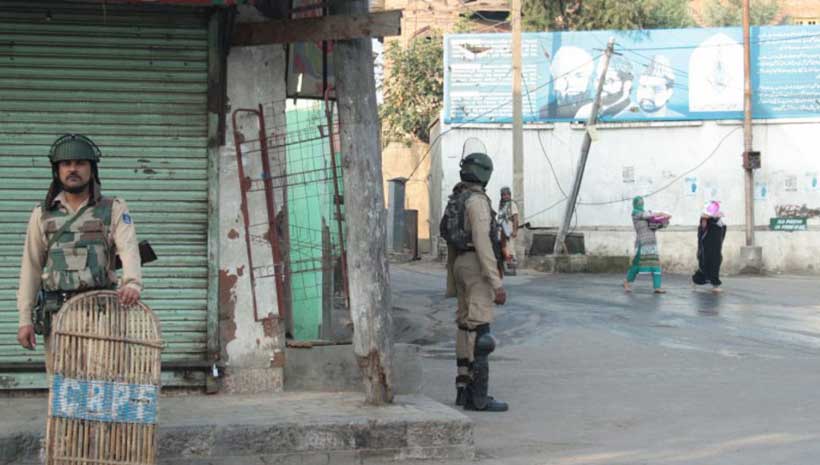 The Security Council considered the volatile situation surrounding Kashmir on Friday, addressing the issue in a meeting focused solely on the dispute, within the UN body dedicated to resolving matters of international peace and security, for the first time since 1965.
Although the meeting took place behind closed doors in New York, the Chinese Ambassador, Zhang Jun, spoke to reporters outside the chamber following deliberations, urging both India and Pakistan to "refrain from taking any unilateral action which might further aggravate" what was an already "tense and very dangerous" situation.
The Indian-administered part of the majority-Muslim region, known as Jammu and Kashmir had its special status within the constitution revoked by the Indian Government on 5 August, placing it under tighter central control. Pakistan has argued that the move violates international law.
The UN has long maintained an institutional presence in the contested area, which both countries claim in its entirety, with the areas under separate administration, divided by a so-called Line of Control. The UN Military Observer Group in Indian and Pakistan (UNMOGIP) observes and reports on any ceasefire violations.
In a statement issued on 8 August, UN Secretary-General António Guterres said he had been following the situation in Jammu and Kashmir "with concern", making an appeal for "maximum restraint".
"The position of the United Nations on this region is governed by the Charter…and applicable Security Council resolutions", said the statement. "The Secretary-General also recalls the 1972 Agreement on bilateral relations between India and Pakistan also known as the Simla Agreement, which states that the final status of Jammu and Kashmir is to be settled by peaceful means", in accordance with the UN Charter.
Ambassador Zhang said Council members had "expressed their serious concern" concerning the current situation in Jammu and Kashmir…The Kashmir issue should be resolved properly through peaceful means, in accordance with the UN Charter, the relevant Security Council resolutions and bilateral agreements."
Pakistan requested the Security Council meeting on 13 August, and it was subsequently called for by Permament Member, China.
Speaking to reporters outside the chamber, Pakistan's Ambassador, Maleeha Lodhi said the meeting had allowed "the voice of the people of the occupied Kashmir" to be heard "in the highest diplomatic forum of the world." She argued that "the fact that this meeting took place, is testimony to the fact that this is an international dispute."
She said that "as far as my country is concerned, we stand ready for a peaceful settlement of the state of Jammu and Kashmir. I think today's meeting nullifies India's claim that Jammu and Kashmir is an internal matter for India. Today the whole world is discussing the occupied state and the situation there."
Speaking a few minutes later, India's Ambassador, Syed Akbaruddin, said that "our national position was, and remains, that matters related to Article 370 of the Indian Constitution, are entirely an internal matter of India…The recent decisions taken by the Government of India and our legislative bodies are intended to ensure that good governance is promoted, socio-economic development is enhanced for our people in Jammu and Kashmir and Ladakh."
He said that the Chief Secretary of Jammu and Kashmir had announced measures which would return the region towards a state of "normalcy"
"India remains committed to ensure that the situation there remains calm and peaceful. We are committed to all the agreements that we have signed on this issue."
But without naming names, he stated that "of particular concern is that one state is using terminology of jihad against and promoting violence in India, including by their leaders", adding that India was committed to the principle "that all issues between India and Pakistan, as well as India and any other country, will be resolved bilaterally, peacefully, and in a manner that behooves normal inter-state relations between countries."
ADB to Help Drive Modernization in First Loan for Sri Lanka's Railway Sector
The Asian Development Bank (ADB) has approved a $160 million loan to modernize the operations and improve the efficiency of Sri Lanka Railways, the country's railway operator, by upgrading its infrastructure and technical capacity. This is ADB's first loan in Sri Lanka's railway sector.
"There is a need to improve public transportation in Sri Lanka to serve a growing population, expected to reach 25 million by 2050," said ADB Transport Specialist Mr. Johan Georget. "An improved railway system will help promote the development of services and industries across Sri Lanka, as well as put the railway as a viable transportation mode of choice for the people. This is particularly the case in suburban Colombo, where the impacts of traffic congestion are strongly felt by all road commuters as vehicle numbers have doubled between 2008 and 2018, while rail commuters often face overcrowded trains."
Sri Lanka Railways moves 136.7 million passengers and 2 million tons of goods annually. However, the market share of the railway sector has progressively declined over the years, while the country's railway infrastructure is overdue for significant upgrades and modernization. The network's signaling and telecommunication systems are outdated, and the paper tickets are manually printed for all ticket classes and station pairs. Sri Lanka Railways owns 250 diesel locomotives and multiple units, but only about three-quarters of them are operational and half of the fleet is more than 30 years old.
The Railway Efficiency Improvement Project will finance the modernization of the country's railway system in several aspects to improve the operations, maintenance, safety, skills development, and technical capacity of Sri Lanka Railways. The project will provide a modern multichannel—paper, mobile, and smart card—ticketing system, and will also install a state-of-the-art telecommunications system, which will replace the original system installed in 1985, and allow for two-way communications with train drivers and reduce train delays. The project will also finance a new operations headquarters and train control center, provide infrastructure and equipment for the maintenance of track and rolling stock, and improve railway safety. The technical training center of Sri Lanka Railways will be upgraded and new courses will be developed to provide future graduates with knowledge of modern railway technologies.
The project will also strengthen the capacity and readiness for future railway projects. This will include a detailed study for the Kandy suburban railway network; a study on transit-oriented development and land value capture; the preparation of a railway asset inventory and a land management strategy; and the modernization of the information technology and maintenance capacity of Sri Lanka Railways.
The total cost of the project is $192 million, with the Government of Sri Lanka providing $32 million. The expected project completion date is the end of 2024.