'Summer Davos' To Focus on Preparing Leaders for New Era of Globalization
More than 1,800 leaders from government, business, civil society, academia and the arts come together in Dalian next week for the World Economic Forum's Annual Meeting of the New Champions 2019.
Themed Leadership 4.0: Succeeding in a New Era of Globalization, the meeting will spur leaders to find new strategic models to adapt to the world's environmental challenges, regional competition, economic disparities and technological disruption.
"We are entering into a new phase of globalization which we may call Globalization 4.0. The Fourth Industrial Revolution will shape the next years of global cooperation. In Dalian at our Annual Meeting of the New Champions, we will look for solutions to ensure that our future is human-centred, inclusive, and sustainable," said Klaus Schwab, Founder and Executive Chairman of the World Economic Forum.
The latest game-changing technologies and China's dynamic innovation eco-system give context to the programme's Achieving Technology Leadership track with sessions including, Scaling up Strategic Technologies, Tech Power Play and Using 5G Responsibly.
The Sustainable Economic Leadership track includes China Economic Outlook, Going Beyond a Trade War and ASEAN Deep Dive: Youth and the Future of Jobs – against a backdrop of 60% global economic growth coming from emerging markets.
The effects of climate change are predicted to generate losses of $43 trillion between now and the end of the century and 82% of last year's wealth went to the world's richest 1%. The third programme track, Promoting Responsible Leadership, urges action on the need for more inclusive and sustainable economies to address these challenges. Sessions include, Climate Change: The Next Financial Crisis?, Rethinking Capitalism and How to Tax Global Business.
A fourth programme track, Fostering Agile Industry Leadership, sees business leaders and policymakers harness the disruptive power of technology to remain competitive in the Fourth Industrial Revolution. Sessions include Is Organic Growth Dead?, Smarter Industrial Policy and Accelerating the Cleantech Transition.
With 70% of all participants coming from outside Greater China, this year's 13th Annual Meeting brings together a record number of international participants. There are over 120 countries represented, more than 25% of participants are women and there are at least 130 academic leaders from around the world.
"Over the last 13 years, the Annual Meeting of the New Champions has established itself as the leading international summit for fostering strategic cooperation between the next generation of leaders and those from diverse regions, countries and industries. This year we bring together the world's leading innovators to develop the creative solutions and unique partnerships necessary to address the world's shared challenges," said David Aikman, Chief Representative Officer, China, World Economic Forum.
"2019 marks the 70th anniversary of the founding of the People's Republic of China as well as the 40th anniversary of its engagement with the World Economic Forum. Economic globalization is an irreversible trend, of which China will continue to be a committed champion, joining hands with stakeholders to safeguard world economic openness and inclusion. China will also comprehensively strengthen its international cooperation in technology innovation and grasp new opportunities for technological revolution to promote its quality economic growth. At this Annual Meeting of the New Champions, we hope that through the sharing and exchange of views, participants from diverse communities will learn how to succeed in a new era of globalization, thus providing strong momentum for China's quality economic growth and global well-being," said Li Bin, Counsel, Department of International Cooperation, National Development and Reform Commission.
"This year marks the 70th anniversary of the founding of the People's Republic of China and it is also the key year for Dalian to achieve comprehensive and all-round revitalization. The Annual Meeting of the New Champions is going to be hosted in Dalian, which will not only showcase to the world China's developments and achievements, share China's experiences, and present China's solutions, but also comprehensively demonstrate the city's spirit, operation capabilities and service standard in the new era, so as to further raise up the city's international popularity, reputation, and openness. Dalian will be dedicated to its mission to build up the platform and provide the services, in order to ensure a wonderful and successful meeting to the world," said Jin Guowei, Vice Mayor of Dalian Municipal Government.
To complement 200 sessions and workshops, the Annual Meeting of the New Champions provides a platform for knowledge with the publication of research reports and other announcements. These include:
Emerging Technologies Top Ten: The Forum's Expert Network delivers another prescient and much-anticipated list of the breakthrough technologies most likely to change our world.
Technology Pioneers Class of 2019: The Forum announces the 2019 cohort of early stage companies selected for their design, development and deployment of world-changing innovations and technologies.
Young Scientists Class of 2019: 21 of the brightest young scientific minds join the Forum's community of Young Scientists.
Incentivizing Responsible and Secure Innovation: The Forum's Centre for Cybersecurity publishes a new assessment tool to help technology investors map areas at high risk of a cyberattack.
Empowering 8 Billion Minds: Mental Health for All: The Forum's Global Future Council on Neurotechnologies highlights the role technology is now playing in helping to address mental health concerns, mapping the areas for special focus and highlighting the ethical considerations for governments, policy makers and health leaders.
Senior political leaders attending from China include Li Keqiang, Premier of the People's Republic of China; Wang
Zhigang, Minister of Science and Technology; Hao Peng, Chairman of State-owned Assets Supervision and Administration Commission; Xiao Yaqing, Minister of State Administration for Market Regulation; Zou Zhiwu, Vice-Minister of General Administration of Customs; Tang Yijun, Governor of Liaoning Province; Xu Qin, Governor of Hebei Province.
The Co-Chairs of the meeting, who will take an active role in a number of sessions, are: Enass Abo-Hamed, Fellow, Royal Academy of Engineering, Imperial College London, United Kingdom; Flemming Besenbacher, Chairman of the Supervisory Board, Carlsberg Group, Denmark; Suphachai Chearavanont, Chief Executive Officer, CP Group, Thailand; Alain Dehaze, Chief Executive Officer, The Adecco Group, Switzerland; Ahmad bin Abdullah Humaid Belhoul Al Falasi, Minister of State for Higher Education and Advanced Skills, United Arab Emirates; Charles Li, Chief Executive, Hong Kong Exchanges and Clearing (HKEX), Hong Kong SAR, China; Ning Gaoning, Chairman, Sinochem Group, People's Republic of China; and Sin Yin Tan, Co-Chief Executive Officer, Ping An Insurance (Group) Company of China Ltd, People's Republic of China.
Other participants include more than 1,000 business leaders, with 100 founders and chief executive officers of the most exciting and innovative start-ups and representatives from arts and culture, academia and the media. More than 300 Social Entrepreneurs, Global Shapers and Young Global Leaders represent the Forum's communities.
EU and 16 WTO members agree to work together on an interim appeal arbitration arrangement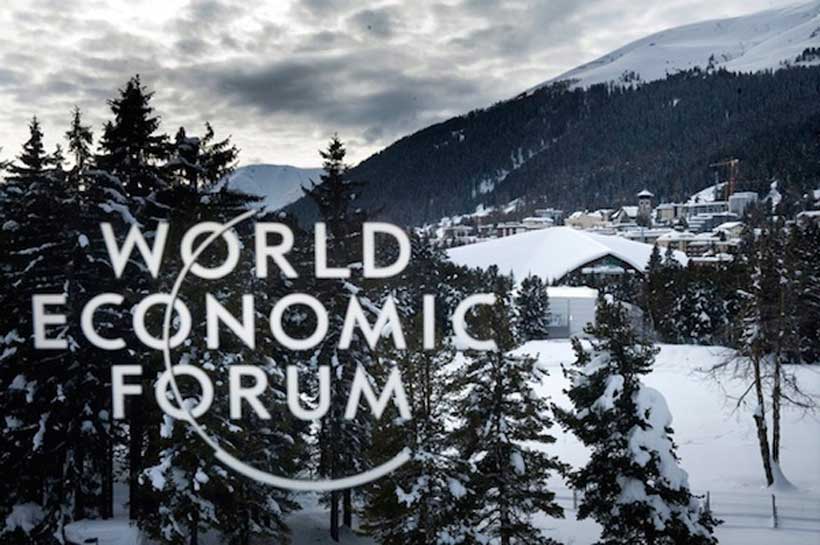 EU and Ministers from 16 Members of the World Trade Organization (WTO) have agreed to develop a multi-party interim appeal arrangement that will allow the participating WTO members to preserve a functioning and two-step dispute settlement system at the WTO in disputes among them. This initiative was launched in mid-December 2019 by the EU and a number of other WTO members following the effective paralysis of the WTO Appellate Body, due to the blockage of any new appointments since 2017.
Commissioner for Trade Phil Hogan said: "This statement testifies to the high importance that the EU and the participating WTO members attach to retaining a two-step dispute settlement process in WTO trade matters. The multiparty appeal arbitration arrangement will guarantee that the participating WTO members continue to have access to a binding, impartial and high-quality dispute settlement system among them. Let me underline again that this remains a contingency measure needed because of the paralysis of the WTO Appellate Body. We will continue our efforts to seek a lasting solution to the Appellate Body impasse, including through necessary reforms and improvements."
The multi-party interim arrangement will be based on Article 25 of the WTO Dispute Settlement Understanding (DSU). It will secure the participating WTO members (Australia, Brazil, Canada, China, Chile, Colombia, Costa Rica, the European Union, Guatemala, Republic of Korea, Mexico, New Zealand, Norway, Panama, Singapore, Switzerland, and Uruguay) an effective and binding dispute settlement process for potential trade disputes among them.
The arrangement is a contingency measure and it will only apply until the WTO Appellate Body becomes operational again. The EU believes that an independent and impartial appeal stage, giving the necessary guarantees of rulings of the highest quality, must continue to be one of the essential features of the WTO dispute settlement system.
CTCN publication explores role of technology transfer in raising climate ambition
The Climate Technology Centre and Network (CTCN) has published a report titled, 'Climate Change Strategies 2020′, which highlights the role of technology transfer in the fight against climate change. The publication includes contributions from Patricia Espinosa, Executive Secretary, United Nations Framework Convention on Climate Change (UNFCCC), as well as a foreword by CTCN Director, Rose Mwebaza, on how CTCN connects countries with the know-how, technology and finance to achieve their climate goals.There are different sections introducing best practices and cases stories regarding the action, technology, systematic change and making it happen.
The publication outlines the organizational structure and operating modalities of the CTCN in fulfilling its technology support and financing mandate for Parties to the UNFCCC. It explains how CTCN interventions help to build country capacities to adopt and use climate technology, including through engaging local partners to develop context-specific solutions that are implemented through the global network of more than 500 specialized technical partners.
It discusses the role of CTCN members in disseminating knowledge products, such as technology assessments, and information on new technologies and approaches, through the ctc-n.org online portal, which also serves as a clearinghouse for information on technical assistance interventions undertaken by the CTCN and its partners.
The United Nations Environment Programme (UN Environment) hosts the CTCN in collaboration with the United Nations Industrial Development Organization (UNIDO) and the support of a consortium of partners that are engaged in some 1,500 activities related to climate technologies in over 150 countries.
Mongolia, ADB Sign Grant to Develop Participatory Food Waste Recycling
The Asian Development Bank (ADB) and the Government of Mongolia have signed a $3 million grant agreement to improve food waste recycling in local communities in the capital city, helping to keep Ulaanbaatar cleaner.
"Discarded food waste sullies the city and can be unhealthy for the people living here," said ADB Country Director for Mongolia Mr. Pavit Ramachandran. "Implemented jointly with the government, the grant will help improve the living conditions in Ulaanbaatar by introducing participatory food waste recycling practices. It supports national programs and policies of Mongolia on solid waste management and the operational priorities of ADB's long-term strategy—Strategy 2030."
Around 1.2 million tons of solid waste are generated annually in Ulaanbaatar. Although close to 20% of the waste is recycled, food waste is typically dumped in formal or informal landfills. This large quantity of food waste pollutes the soil and groundwater and damages the health of urban communities, particularly in ger areas, where there are few water, sanitation, and waste disposal services.
The Ulaanbaatar Community Food Waste Recycling Project, with the participation of local communities, will identify food waste generation and composting options based on current food waste recycling practices. It will also pilot both smaller and larger food waste recycling activities, scale-up existing projects across Ulaanbaatar, and raise overall awareness of the need to recycle food waste.
The project is funded by the Japan Fund for Poverty Reduction, which has supported projects in Mongolia in poverty alleviation, improving livelihoods, and safeguarding the environment over the past 20 years.