'Summer Davos' To Focus on Preparing Leaders for New Era of Globalization
More than 1,800 leaders from government, business, civil society, academia and the arts come together in Dalian next week for the World Economic Forum's Annual Meeting of the New Champions 2019.
Themed Leadership 4.0: Succeeding in a New Era of Globalization, the meeting will spur leaders to find new strategic models to adapt to the world's environmental challenges, regional competition, economic disparities and technological disruption.
"We are entering into a new phase of globalization which we may call Globalization 4.0. The Fourth Industrial Revolution will shape the next years of global cooperation. In Dalian at our Annual Meeting of the New Champions, we will look for solutions to ensure that our future is human-centred, inclusive, and sustainable," said Klaus Schwab, Founder and Executive Chairman of the World Economic Forum.
The latest game-changing technologies and China's dynamic innovation eco-system give context to the programme's Achieving Technology Leadership track with sessions including, Scaling up Strategic Technologies, Tech Power Play and Using 5G Responsibly.
The Sustainable Economic Leadership track includes China Economic Outlook, Going Beyond a Trade War and ASEAN Deep Dive: Youth and the Future of Jobs – against a backdrop of 60% global economic growth coming from emerging markets.
The effects of climate change are predicted to generate losses of $43 trillion between now and the end of the century and 82% of last year's wealth went to the world's richest 1%. The third programme track, Promoting Responsible Leadership, urges action on the need for more inclusive and sustainable economies to address these challenges. Sessions include, Climate Change: The Next Financial Crisis?, Rethinking Capitalism and How to Tax Global Business.
A fourth programme track, Fostering Agile Industry Leadership, sees business leaders and policymakers harness the disruptive power of technology to remain competitive in the Fourth Industrial Revolution. Sessions include Is Organic Growth Dead?, Smarter Industrial Policy and Accelerating the Cleantech Transition.
With 70% of all participants coming from outside Greater China, this year's 13th Annual Meeting brings together a record number of international participants. There are over 120 countries represented, more than 25% of participants are women and there are at least 130 academic leaders from around the world.
"Over the last 13 years, the Annual Meeting of the New Champions has established itself as the leading international summit for fostering strategic cooperation between the next generation of leaders and those from diverse regions, countries and industries. This year we bring together the world's leading innovators to develop the creative solutions and unique partnerships necessary to address the world's shared challenges," said David Aikman, Chief Representative Officer, China, World Economic Forum.
"2019 marks the 70th anniversary of the founding of the People's Republic of China as well as the 40th anniversary of its engagement with the World Economic Forum. Economic globalization is an irreversible trend, of which China will continue to be a committed champion, joining hands with stakeholders to safeguard world economic openness and inclusion. China will also comprehensively strengthen its international cooperation in technology innovation and grasp new opportunities for technological revolution to promote its quality economic growth. At this Annual Meeting of the New Champions, we hope that through the sharing and exchange of views, participants from diverse communities will learn how to succeed in a new era of globalization, thus providing strong momentum for China's quality economic growth and global well-being," said Li Bin, Counsel, Department of International Cooperation, National Development and Reform Commission.
"This year marks the 70th anniversary of the founding of the People's Republic of China and it is also the key year for Dalian to achieve comprehensive and all-round revitalization. The Annual Meeting of the New Champions is going to be hosted in Dalian, which will not only showcase to the world China's developments and achievements, share China's experiences, and present China's solutions, but also comprehensively demonstrate the city's spirit, operation capabilities and service standard in the new era, so as to further raise up the city's international popularity, reputation, and openness. Dalian will be dedicated to its mission to build up the platform and provide the services, in order to ensure a wonderful and successful meeting to the world," said Jin Guowei, Vice Mayor of Dalian Municipal Government.
To complement 200 sessions and workshops, the Annual Meeting of the New Champions provides a platform for knowledge with the publication of research reports and other announcements. These include:
Emerging Technologies Top Ten: The Forum's Expert Network delivers another prescient and much-anticipated list of the breakthrough technologies most likely to change our world.
Technology Pioneers Class of 2019: The Forum announces the 2019 cohort of early stage companies selected for their design, development and deployment of world-changing innovations and technologies.
Young Scientists Class of 2019: 21 of the brightest young scientific minds join the Forum's community of Young Scientists.
Incentivizing Responsible and Secure Innovation: The Forum's Centre for Cybersecurity publishes a new assessment tool to help technology investors map areas at high risk of a cyberattack.
Empowering 8 Billion Minds: Mental Health for All: The Forum's Global Future Council on Neurotechnologies highlights the role technology is now playing in helping to address mental health concerns, mapping the areas for special focus and highlighting the ethical considerations for governments, policy makers and health leaders.
Senior political leaders attending from China include Li Keqiang, Premier of the People's Republic of China; Wang
Zhigang, Minister of Science and Technology; Hao Peng, Chairman of State-owned Assets Supervision and Administration Commission; Xiao Yaqing, Minister of State Administration for Market Regulation; Zou Zhiwu, Vice-Minister of General Administration of Customs; Tang Yijun, Governor of Liaoning Province; Xu Qin, Governor of Hebei Province.
The Co-Chairs of the meeting, who will take an active role in a number of sessions, are: Enass Abo-Hamed, Fellow, Royal Academy of Engineering, Imperial College London, United Kingdom; Flemming Besenbacher, Chairman of the Supervisory Board, Carlsberg Group, Denmark; Suphachai Chearavanont, Chief Executive Officer, CP Group, Thailand; Alain Dehaze, Chief Executive Officer, The Adecco Group, Switzerland; Ahmad bin Abdullah Humaid Belhoul Al Falasi, Minister of State for Higher Education and Advanced Skills, United Arab Emirates; Charles Li, Chief Executive, Hong Kong Exchanges and Clearing (HKEX), Hong Kong SAR, China; Ning Gaoning, Chairman, Sinochem Group, People's Republic of China; and Sin Yin Tan, Co-Chief Executive Officer, Ping An Insurance (Group) Company of China Ltd, People's Republic of China.
Other participants include more than 1,000 business leaders, with 100 founders and chief executive officers of the most exciting and innovative start-ups and representatives from arts and culture, academia and the media. More than 300 Social Entrepreneurs, Global Shapers and Young Global Leaders represent the Forum's communities.
Latin America and the Caribbean: missing the chance to invest in a sustainable recovery?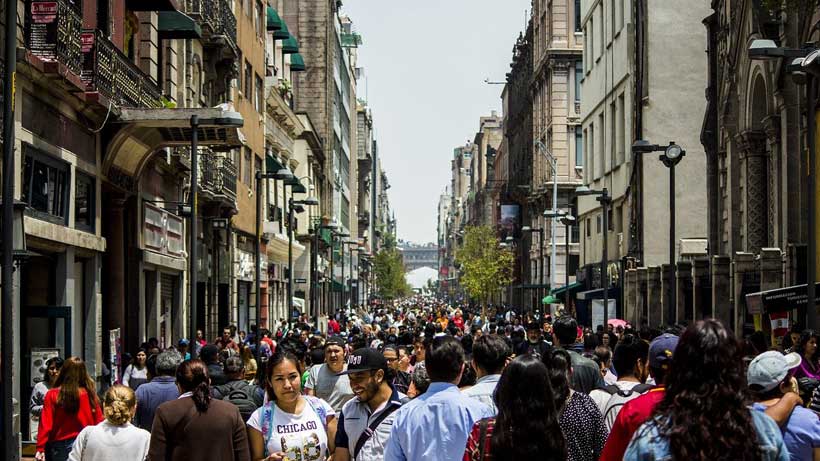 A new platform showcasing real-time data from 33 countries in Latin America and the Caribbean has revealed that on environmentally sustainable post-COVID-19 spending, Latin America and the Caribbean lags behind the rest of the world: 0.5 per cent of total spending and 2.2 per cent of long-term recovery spending was environmentally friendly in 2020 compared to 2.8 per cent and 19.2 per cent globally.
The tool, which is based on the Global Recovery Observatory, an initiative led by the Oxford University Economic Recovery Project (OUERP), and supported by UNEP, the International Monetary Fund and GIZ through the Green Fiscal Policy Network (GFPN), reveals that only six of the region's 33 countries dedicated more than 0.1 per cent of their GDP to recovery spending. A small number did allocate a significant proportion of their budgets to post-COVID-19 efforts, including Chile (14.9 per cent), Saint Kitts and Nevis (13.3 per cent), Saint Lucia (11.3 per cent), Bolivia (10.5 per cent) and Brazil (9.26 per cent).
The examination of over 1,100 policies shows that approximately 77 per cent of the region's total spending of USD 318 billion was allocated to rescue measures addressing short-term threats and saving lives, while only 16.1 per cent has focused so far on long-term recovery plans to revitalize the economy, given the limited financial resources of many of the region's countries. On average, Latin America and the Caribbean has allocated USD 490 per capita expenditure to post-COVID-19 recovery, compared to USD 650 in Emerging Markets and Developing Economies, and USD12,700 in advanced economies.
The region has been severely affected by COVID-19. Home to 8 per cent of the world's population, Latin America and the Caribbean has reported some 29 per cent of deaths from the pandemic, while it is estimated that in 2020, the region had a GDP contraction of 7 per cent.
"I applaud the initiative of Latin American and Caribbean ministers to track their progress towards greener recoveries. Our Tracker shows that overall, the region's green spending does not yet match the severity of the triple planetary crises of climate change, biodiversity loss and pollution," said Piedad Martin, Acting Director of UNEP's Regional Office for Latin America and the Caribbean. "In order to transition to more sustainable and inclusive economies, nations in the region must build from this good start of tracking to further align their development priorities with green recovery."
To date, according to the Tracker, a higher proportion of the region's recovery budget has been spent on unsustainable sectors (USD 7.4 billion) than on environmentally-sustainable initiatives (USD 1.5 billion). 74 per cent of environmentally-negative spending has been directed to fossil energy infrastructure, and 13 per cent to unsustainable port and airport infrastructure, which is expected to lead to an increase in carbon emissions.
"The situation of the region is dire, the response to the pandemic is leading us to an increase in debt, limiting our capacity to direct investments to environmental sustainability. Yet, placing climate action as the engine of recovery has never been as important. Our survival and the competitiveness of the region is at stake due to climate change," said Costa Rica's Minister of the Environment and Energy Andrea Meza, who will chair the XXIII meeting of the regional Forum of Ministers of the Environment in 2022. "I call on governments, the international community and the private sector to support Latin America and the Caribbean in responding to this crisis through investments that allow us to meet the Paris Agreement."
High-impact chances for the region are numerous and require a mix of policy measures. Key opportunities await in sustainable energy, in particular non-conventional renewable energy and energy efficiency; investments in zero-emission transport –with a special focus on public transport—; investments in nature-based solutions to ensure adaptation in key sectors, such as agriculture, and urban centres, where most of the population lives.
"The region has reached an economic crossroads. Either governments continue to support the old, dying industries of the past or invest in sustainable industries which will drive future prosperity. The new economic opportunities for the region are monumental and wise leaders will embrace them," said Brian O'Callaghan, lead researcher at the Oxford University Economic Recovery Project.
Cities in Southern Uzbekistan to Improve Urban Infrastructure and Municipal Services
Residents of cities located in two southern regions of Uzbekistan will benefit from improved urban infrastructure and municipal services, thanks to Additional Financing for the Medium-Size Cities Integrated Urban Development Project (MSCIUDP), approved today by the World Bank's Board of Executive Directors. The project will be supported by a $100 million concessional credit. The International Development Association, the part of the World Bank Group, will provide it to the Government of Uzbekistan at a very low-interest rate and with a repayment period of 30 years.
This additional financing will expand the geographic scope of the ongoing project funded by the World Bank that has been implemented in Tashkent (Yangiyul and Pskent), Bukhara (Kagan) and Namangan (Chartak) regions since 2019.
The new project activities will cover selected mid-sized cities in Kashkadarya and Surkhandarya regions of Uzbekistan. The final list of all project cities in this part of the country will be validated over the next 6 months, in consultation with the regional and municipal governments (hokimiyats), based on local needs and economic potential.
Medium-size cities participating in the project in Surkhandarya and Kashkadarya regions will benefit from an integrated and specifically designed program of investments that will include the following: improved and expanded water supply and sanitation networks; upgraded electricity infrastructure and street lights, as well as vehicular, pedestrian and multimodal accesses to public transportation; upgraded energy-efficient public buildings; reconstructed public spaces and parks, street networks and associated infrastructure; and restored objects of cultural heritage.
The majority of the cities covered by the project have untapped growth potential. Many are located along strategic transport corridors; some have prominent tourist attractions; and most are well-positioned to create a range of quality service jobs for the surrounding rural areas.
All investments under the project will follow the most contemporary green design principles and aim to achieve universal accessibility. About 4 million people, equivalent to about 70 percent of the combined population of both regions, are expected to, directly and indirectly, benefit from the improved urban infrastructures, municipal services, and job opportunities created thanks to the project.
"Many countries have effectively used urbanization as a development engine, like in the case of China, South Korea and Thailand. To achieve this, Uzbekistan needs to catch up with the backlog of urban infrastructure and services and upgrade public spaces to make cities more attractive and productive," said Marco Mantovanelli, World Bank Country Manager for Uzbekistan. "Medium-size cities are growing fast here and have the potential for generating entry-level service jobs for youth. The combination of investments in infrastructure and capacity building of regional and municipal 'hokimiyats' to effectively manage and maintain urban assets will transform cities into comfortable places to live, work and do business. We are glad to support the Government in achieving this important goal."
To complement the investments, the project will also offer additional support to regional and municipal hokimiyats through providing equipment and training to improve management and maintenance of urban infrastructure and assets, as well as modern environmental practices and green approaches to urban management.
Additionally, the project will help the Government to continue implementing reforms critical for sustainable urban development, including administrative and budgetary reform that should transfer more powers and resources to hokimiyats, and urban planning reform that should help ensure cities grow in an orderly and sustainable manner.
The Ministry of Investment and Foreign Trade of Uzbekistan will continue implementing project activities in all five regions in close coordination with hokimiyats of the participating medium-size cities and regions, as well as key line ministries and state agencies.
Global value chains in the aftermath of the pandemic: What role for the G20?
Can embedding inclusive and sustainable transformation at the core of multilateral efforts help ensure that countries benefit from integration in global value chains (GVCs)? This was the question addressed by a stellar line-up of speakers brought together for a webinar organized by the United Nations Industrial Development Organization (UNIDO), together with the International Affairs Institute (IAI) and in cooperation with the Kiel Institute for the World Economy and the German Institute for Global Area Studies.
In the framework of the T20 Spring Roundtables, the virtual event brought together more than 200 participants worldwide. The discussion focused on inclusiveness and sustainability in global value chains in the aftermath of the coronavirus disruptions, and served as a platform to develop ideas and recommendations for the G20.
UNIDO's Director General, LI Yong, said that to build back better, "we can stimulate inclusiveness by focusing our policy efforts on building state-of-the-art capabilities in small and medium-sized enterprises (…) and sustainability through smart regulation, including a new generation of trade and investment agreements." Moreover, he stressed the need "to increase our joint efforts towards strengthening multilateral approaches to policymaking.
Pier Carlo Padoan, the Vice President of the IAI and T20 Italy Lead Co-Chair of Task Force 3: Trade, Investment and Growth, echoed the sentiment and brought the focus onto how we can strengthen the backbone of global value chains, and reaffirmed that "the G20 must retain its leadership in building up a new paradigm of sustainable growth," despite the deep flaws and scars created by the coronavirus crisis in the current system.
"Making global supply chains fair and sustainable is a task in which policymakers and private enterprises have to engage," said Norbert Barthle, Parliamentary State Secretary in Germany's Federal Ministry for Economic Cooperation and Development. He said Germany's Due Diligence Act is looking to address these challenges holistically by ensuring higher social standards in global value chains, leveling the playing field, and enhancing transparency in supply chains.
When looking at the playing field, buyers and suppliers find themselves in uneven positions, depending on the governance landscape. In this context, Beata Javorcik, Chief Economist of the European Bank for Reconstruction and Development (EBRD), underlined that "we need clear messaging about commitments to sustainability, we need to reduce information asymmetries," as this will enhance the inclusiveness of global value chains, allowing for firms of all sizes to engage with and participate in global trade.
Diving deeper into global trade, Pamela Coke-Hamilton, the Executive Director of the International Trade Centre, highlighted the importance of ensuring transparency and predictability for greater participation of small and medium sized enterprises (SMEs) in global value chains. Coke-Hamilton said this can be achieved by mainstreaming and facilitating compliance with international standards, supporting innovation and digital technologies, and promoting sustainability.
Marco Felisati, Business 20 Sherpa and Confindustria's Deputy Director of Internationalization and Trade Policy, echoed the panel's view that "there is no trade-off between competitiveness and sustainability." He highlighted that "on the contrary, complying with high sustainability factors is a competitiveness factor, and being competitive is a prerequisite for GVCs to be sustainable and inclusive."
Mario Cimoli, Deputy to the Executive Secretary of the Economic Commission for Latin America and the Caribbean (ECLAC), reaffirmed that "manufacturing continues to be crucial." He said in Latin America the pandemic has highlighted that manufacturing remains a key issue, as it is the only way "to expand industry, create diversification, and to sustain wages."
As many countries are opening up again after a year of restrictions, speakers agreed that the time is now to look beyond the pandemic and focus on ensuring that global value chains become more inclusive and sustainable. The panel agreed that international coordination through multilateral bodies such as the G20 will be vital in moving forward.