Moon-walking Mini-breaks, 3D-printed Room Service: Welcome to the Hotel of 2119
Intergalactic getaways, fast-food nutrient pills, 2- to 3-hour working days and adaptable, personalised rooms that can transport guests everywhere from jungles to mountain ranges; in celebration of its 100th anniversary, today Hilton predicts the future trends set to dominate the travel and hospitality industry in the next 100 years.
In a report supported by expert insight from the fields of sustainability, innovation, design, human relations and nutrition, findings reveal how the growing sophistication of technology and climate change will impact the hotel industry in the future.
Key predictions for the hotel of the future include:
Personalisation is King
Technology will allow every space, fitting and furnishing to continuously update to respond to an individual's real-time needs – the Lobby will conjure up anything from a tranquil spa to a buzzy bar, giving every guest the perfect, personal welcome
From temperature and lighting to entertainment and beyond, microchips under the skin will enable us to wirelessly control the setting around us based on what we need, whenever we need it
The Human Touch
In a world filled with Artificial Intelligence, human contact and the personal touch will be more critical and sought after than ever
Technology will free up time for hotel staff to focus on what matters most: helping guests to connect with one another and building memorable moments
'Sustainable Everything' – The Role of Responsibility
Only businesses that are inherently responsible will survive the next century
Sustainability will be baked into everything about a hotel's design – from weather-proofed domes to buildings made from ocean-dredged plastic
Hotels will act as the Town Hall of any community, managing local resources and contributing to the areas they serve with community-tended insect farms and vertical hydroponic crop gardens
Menu Surprises and Personalisation
Our diets will include more plant-based recipes and some surprising sources of protein – Beetle Bolognese, Plankton Pies and Seaweed Green Velvet Cake will be menu staples!
Decadent 3D-printed dinners and room service will provide unrivalled plate personalisation
Chefs will be provided with biometric data for each guest, automatically creating meals based on preferences and nutritional requirements
Futuristic Fitness and Digital Detoxes
Outswim a virtual sea turtle in the pool, or challenge yourself to climb the digital face of Mount Everest, your exercise routine will be as unique as you are. What's more, exercise energy generated from workouts will be used to power the hotel, providing a zero-impact, circular system. Guests could even earn rewards based on reaching workout targets
Pick up where you left off with trackable workouts and holographic personal trainers
Offline will be the new luxury as we seek to find moments of tech-free time
"Since its inception in 1919, Hilton has pioneered the hospitality industry, introducing first-to-market concepts such as air-conditioning and in-room televisions. Last year, Hilton also became the first hospitality company to set science-based targets to reduce its environmental impact," said Simon Vincent, EVP & President, EMEA, Hilton. "We enter our second century with the same commitment to innovation, harnessing the power of our people and technology to respond to guest demands. Our research paints an exciting future for the hospitality industry, highlighting the growing importance of human interaction in an increasingly tech-centric world."
Futurologist Gerd Leonhard said: "In 2119 we will still be searching for unique experiences, but they will be more personalised than ever. As technology shapes our lives we will seek out moments of offline connection with others, including hotel team members who will help us truly get what we need from our stays. One hundred years from now hotels will have to create opportunities to converse, collaborate and connect, delivering moments that matter, individually, to each and every guest."
To find out more, download a copy of Hilton's report outlining the hotel of the future, here.
*Gerd Leonhard is a futurologist, university lecturer and author working across EMEA. Gerd has a wealth of experience discussing future aspects on a range of topics, and is one of the most sought-after speakers and experts in this arena. Gerd is not just a leading expert on the future, he is also a humanist who believes that all scientific and technological progress should further collective human flourishing and has been noted as one of the most influential experts in Europe. Gerd's work focusses on the future of humanity and technology, digital ethics, artificial intelligence, future-leadership and communications.
Advancing an International Code for Protection of Tourists
The Committee for the Development of an International Code for the Protection of Tourists has met for a second time, bringing the establishment of the landmark legal framework a step closer to being realized.
UNWTO hosted the consultative virtual meeting which counted on the participation of 92 Member States, as well as one Associate Member. Joining them to inform the discussions were legal experts from several global regions, all of them members of the special Consultative Group as well as introducing the Observers, international organizations both governmental and non-governmental that will join forces with UNWTO in the development of the Code and guarantee that the result is a well representative and balanced set of standards
The diverse range of observers reflected the strong interest in an International Code designed to offer tourists greater protection as consumers and to spread the responsibility of assisting tourists affected by emergency situations across the whole of the sector. The European Commission's Directorate-General for Internal Market, Industry, Entrepreneurship and SMEs, which is responsible for the EU's tourism policies highlighted its interest in following this project in view of the potential commonalities with the Commission´s work. ,
Joining them were the representative from the United Nations Conference on Trade and Development (UNCTAD, the International Civil Aviation Authority (ICAO) and the International Organization for Standardization (ISO). Additionally, and highlighting strong interest from the private sector in the work of the Committee, a number of business organizations and member groups took part as observers, among them the International Air Transport Association (IATA) and Hotrec, which represents the European hospitality sector.
Participants of the Committee also elected a Chair (Brazil) and Vice-Chair (Greece).
UNWTO Brings Tourism Sector Together to Plan for the Future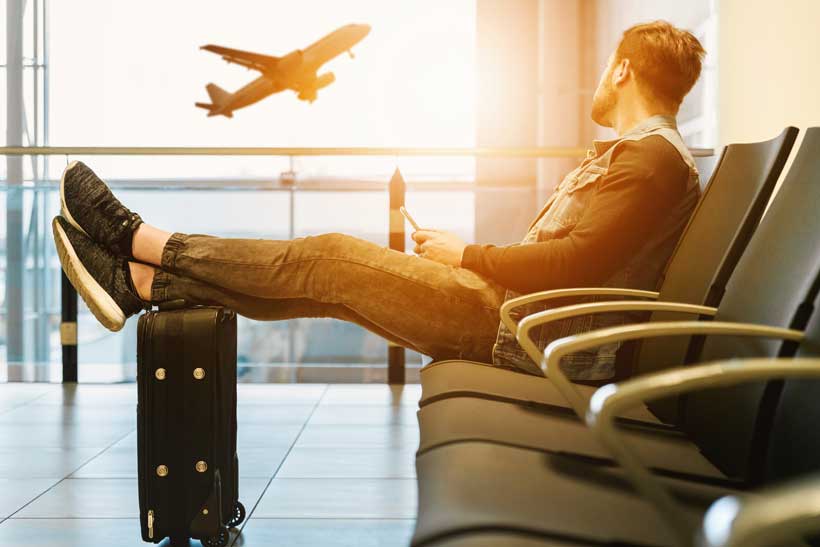 The World Tourism Organization (UNWTO) has once again brought leaders from across the sector together for high-level talks aimed at strengthening cooperation between the public and private sectors. The 42nd Plenary Session of the United Nations specialized agency's Affiliate Members focused both on immediate priorities for tourism's vital restart and on the longer-term task of ensuring the sector continues to be a key pillar of sustainable development.
The event provided a unique, high-level platform to allow Members to share their best practices and proposals for recovery. With the theme "Recovering Tourism. Rebuilding Trust. Reinforcing Partnerships," the Session echoed the wider priorities of UNWTO, above all restoring confidence in international travel and promoting collaboration at every level. Participants were encouraged to make use of the new Affiliate Members Virtual Corner, launched to coincide with the Plenary Session.
United behind the UNWTO Programme of Work
The Plenary Session focused on laying the foundations for UNWTO's Programme of Work for 2021. This roadmap includes continuing to make tourism a key pillar of the UN's 2030 Agenda for Sustainable Development and further enhancing sustainability and inclusivity across the whole of the sector. UNWTO's Affiliate Members, who include businesses, academia and civil society actors, will play an important role in the United Nations specialized agency's work in the challenging months ahead.
UNWTO Secretary-General Zurab Pololikashvili said: "The engaged participation of every part of our sector will be needed to restart tourism and drive recovery. From the start of this crisis, tourism has led the way in adapting to the new reality and putting public health concerns first. Now, tourism needs the support of governments and international organizations to grow back and grow back stronger and more resilient, benefitting many millions of people and businesses worldwide."
Making good on UNWTO's pledge to lead by example, this hybrid meeting again demonstrated that international travel is safe and that tourism is proactively adapting to the new post-COVID reality. In all, more than 200 delegates took part in the Plenary Session, either in-person or virtually, with the diversity of tourism on full display
Celebrating tourism at its best
Against the backdrop of Plenary Session, the UNWTO Affiliate Members Distinction Awards show how tourism is living up to its status as the ultimate people-first sector. The event celebrates those stakeholders who that best embodied the spirit of solidarity and determination that underlined the sector's response to the COVID-19 pandemic. IFEMA, was recognized for its response to the crisis, in particular for allowing its exhibition spaces to be repurposed for healthcare. At the same time, CNN was recognized for its inspirational communication campaigns, including its work bringing the UNWTO #TravelTomorrow campaign to a global audience of millions.
Other Affiliate Members recognized at the 2020 Awards include Chameleon Strategies for its work in Asia, and both Facility Concept and the Africa Tourism Partners Company for advancing UNWTO's work in Africa. The Xcaret Group was recognized for its work restarting attractions and theme parks, while IATA was commended for its work in support of the global air transport sector. Alongside these, CaixaBank was recognized for its support for tourism businesses of all sizes, with the Ayuntamiento de Madrid leading by example in fostering public-private partnerships for response and recovery.
The ceremony also highlights tourism's wider contribution and the role Affiliate Members are playing in advancing this. EGEDA was recognized for its work promoting the Sustainable Development Goals, the Seoul Tourism Organization, was commended for its work promoting tourism as a tool for peace and reconciliation, while the Royal Commission for Al Ula was singled out for its promotion of inclusive community development through tourism.
New International Code to Provide Greater Legal Protection for Tourists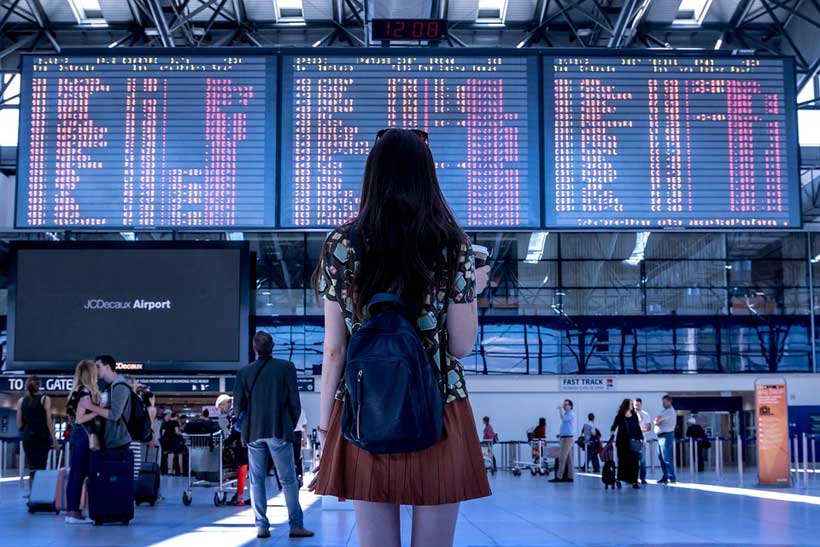 Tourists are to be given greater legal protection as consumers under new plans being advanced by the World Tourism Organization (UNWTO). With restoring confidence a key priority for the sector, the International Code for the Protection of Tourists advanced by UNWTO with the support of almost 100 Member States so far, will make the support available to tourists affected by emergency situations clearer and more consistent globally.
In its first meeting, the Committee for the Development of an International Code for the Protection of Tourists has featured the active participation of 92 UNWTO Member States. Together, they adopted a concrete plan of action to restore tourists' confidence through a common and harmonized framework. Within the next weeks, international organizations, the European Commission as well as private stakeholders will be called upon to join this unprecedented initiative to achieve a more fair and balanced share of responsibilities among all tourism stakeholders in the post COVID-19 world.
Helping tourists in trouble
Ahead of today's meeting, UNWTO published the Recommendations for the Assistance to International Tourists in Emergency Situations, laying the ground for the International Code for the Protection of Tourists.
These Recommendations are addressed at States and are designed to ensure that responsibility for tourists in emergency situations is shared fairly across the whole of the tourism value chain, including:
Preventing possible disruptions by drawing up contingency plans and coordination protocols and training tourism stakeholders to assist tourists in emergency situations
Providing real-time information for tourists
Addressing cross-border cooperation between governments and tourism service providers
Fostering close collaboration between governments and travel and accommodation providers
Addressing the effective repatriation of tourists.
UNWTO Secretary-General Zurab Pololikashvili said: "Uncertainty and a lack of trust in travel are among the biggest challenges we face as we work to restart tourism. An International Code for the Protection of Tourists will be a landmark step towards addressing this. Establishing a standard set of minimum consumer protection standards for tourists will help make people feel safer and more confident in international travel. And it will also ensure that the responsibility of managing the disruptions caused by this pandemic is shared fairly across the whole of our sector."
It is anticipated a progress report on the development of the International Code for the Protection of Tourists will be presented at the next UNWTO General Assembly (end of 2021 in Marrakech, Morocco) for approval by Member States.