Moon-walking Mini-breaks, 3D-printed Room Service: Welcome to the Hotel of 2119
Intergalactic getaways, fast-food nutrient pills, 2- to 3-hour working days and adaptable, personalised rooms that can transport guests everywhere from jungles to mountain ranges; in celebration of its 100th anniversary, today Hilton predicts the future trends set to dominate the travel and hospitality industry in the next 100 years.
In a report supported by expert insight from the fields of sustainability, innovation, design, human relations and nutrition, findings reveal how the growing sophistication of technology and climate change will impact the hotel industry in the future.
Key predictions for the hotel of the future include:
Personalisation is King
Technology will allow every space, fitting and furnishing to continuously update to respond to an individual's real-time needs – the Lobby will conjure up anything from a tranquil spa to a buzzy bar, giving every guest the perfect, personal welcome
From temperature and lighting to entertainment and beyond, microchips under the skin will enable us to wirelessly control the setting around us based on what we need, whenever we need it
The Human Touch
In a world filled with Artificial Intelligence, human contact and the personal touch will be more critical and sought after than ever
Technology will free up time for hotel staff to focus on what matters most: helping guests to connect with one another and building memorable moments
'Sustainable Everything' – The Role of Responsibility
Only businesses that are inherently responsible will survive the next century
Sustainability will be baked into everything about a hotel's design – from weather-proofed domes to buildings made from ocean-dredged plastic
Hotels will act as the Town Hall of any community, managing local resources and contributing to the areas they serve with community-tended insect farms and vertical hydroponic crop gardens
Menu Surprises and Personalisation
Our diets will include more plant-based recipes and some surprising sources of protein – Beetle Bolognese, Plankton Pies and Seaweed Green Velvet Cake will be menu staples!
Decadent 3D-printed dinners and room service will provide unrivalled plate personalisation
Chefs will be provided with biometric data for each guest, automatically creating meals based on preferences and nutritional requirements
Futuristic Fitness and Digital Detoxes
Outswim a virtual sea turtle in the pool, or challenge yourself to climb the digital face of Mount Everest, your exercise routine will be as unique as you are. What's more, exercise energy generated from workouts will be used to power the hotel, providing a zero-impact, circular system. Guests could even earn rewards based on reaching workout targets
Pick up where you left off with trackable workouts and holographic personal trainers
Offline will be the new luxury as we seek to find moments of tech-free time
"Since its inception in 1919, Hilton has pioneered the hospitality industry, introducing first-to-market concepts such as air-conditioning and in-room televisions. Last year, Hilton also became the first hospitality company to set science-based targets to reduce its environmental impact," said Simon Vincent, EVP & President, EMEA, Hilton. "We enter our second century with the same commitment to innovation, harnessing the power of our people and technology to respond to guest demands. Our research paints an exciting future for the hospitality industry, highlighting the growing importance of human interaction in an increasingly tech-centric world."
Futurologist Gerd Leonhard said: "In 2119 we will still be searching for unique experiences, but they will be more personalised than ever. As technology shapes our lives we will seek out moments of offline connection with others, including hotel team members who will help us truly get what we need from our stays. One hundred years from now hotels will have to create opportunities to converse, collaborate and connect, delivering moments that matter, individually, to each and every guest."
To find out more, download a copy of Hilton's report outlining the hotel of the future, here.
*Gerd Leonhard is a futurologist, university lecturer and author working across EMEA. Gerd has a wealth of experience discussing future aspects on a range of topics, and is one of the most sought-after speakers and experts in this arena. Gerd is not just a leading expert on the future, he is also a humanist who believes that all scientific and technological progress should further collective human flourishing and has been noted as one of the most influential experts in Europe. Gerd's work focusses on the future of humanity and technology, digital ethics, artificial intelligence, future-leadership and communications.
Statistics to Guide Restart of Tourism in the Caribbean
From the need for enhanced political engagement to developing relevant expertise, the World Tourism Organization, jointly with the Caribbean Tourism Organization, have united their Members in the Caribbean to address the key challenges they face in making effective use of statistics to drive the restart of their tourism sectors.
Over the course of two days, a regional virtual workshop analysed the importance of tourism data for supporting the sector in the present and helping tourism to restart in the Caribbean in a timely and sustainable manner. The workshop brought together around 130 participants from 23 States, including the leaders of National Tourism Administrations, National Statistical Offices, Central Banks and Migration authorities. The high-level status of participants ensures that they will in turn spread UNWTO's technical expertise within their own countries, empowering more tourism professionals with knowledge of how best to analyse and use data to guide decisions.  
Through the sessions, the Caribbean tourism community got a better understanding of the fundamentals of tourism statistics. They were also given an overview of UNWTO's Tourism Satellite Account (TSA) data, as well as guidance on how this can be used to guide decision-making. 
Welcoming UNWTO's technical assistance, Neil Walters, Acting Secretary General of the Caribbean Tourism Organization said: "We recognize the importance of data and statistics in the development of COVID-19 recovery programs and comprehensive sustainable tourism strategies. We thank the UNWTO for supporting our efforts at capacity building in tourism statistics analysis and reporting in the Caribbean."
The workshop also emphasized the relevance of tourism statistics, both for informing the sector's response to the COVID-19 pandemic but also, looking ahead, for its role in guiding sustainable development across the Caribbean region. As with every other global region, the crisis has hit the Caribbean hard. According to the latest UNWTO data, Caribbean destinations experienced a 67% fall in international tourist arrivals in 2020 compared to the previous year. Given the reliance of many destinations on the sector, this has placed large numbers of livelihoods and businesses at risk and makes the timely restart of tourism vital.
2020: Worst Year in Tourism History with 1 Billion Fewer International Arrivals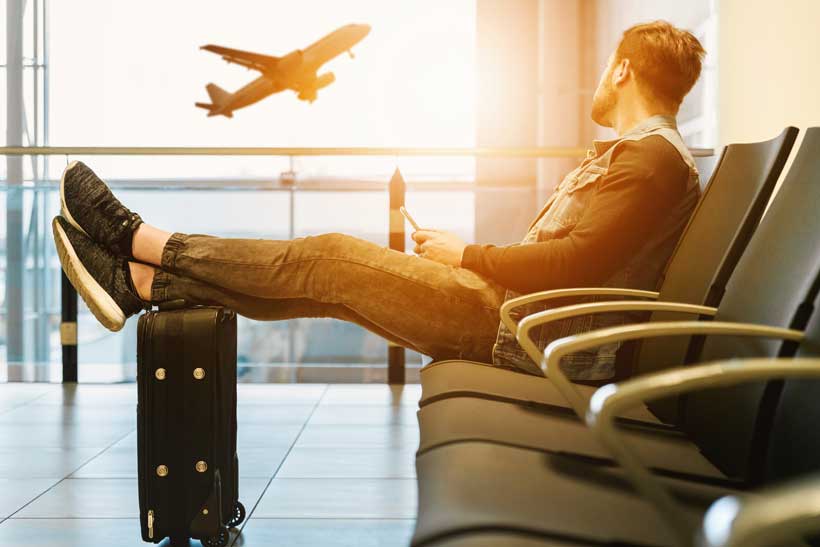 Global tourism suffered its worst year on record in 2020, with international arrivals dropping by 74% according to the latest data from the World Tourism Organization (UNWTO). Destinations worldwide welcomed 1 billion fewer international arrivals in 2020 than in the previous year, due to an unprecedented fall in demand and widespread travel restrictions. This compares with the 4% decline recorded during the 2009 global economic crisis.
According to the latest UNWTO World Tourism Barometer, the collapse in international travel represents an estimated loss of USD 1.3 trillion in export revenues – more than 11 times the loss recorded during the 2009 global economic crisis. The crisis has put between 100 and 120 million direct tourism jobs at risk, many of them in small and medium-sized enterprises.
Due to the evolving nature of the pandemic, many countries are now reintroducing stricter travel restrictions. These include mandatory testing, quarantines and in some cases a complete closure of borders, all weighing on the resumption of international travel. At the same time, the gradual rollout of a COVID-19 vaccine is expected to help restore consumer confidence, contribute to the easing travel restrictions and slowly normalize travel during the year ahead.
UNWTO Secretary-General Zurab Pololikashvili said: "While much has been made in making safe international travel a possibility, we are aware that the crisis is far from over. The harmonization, coordination and digitalization of COVID-19 travel-related risk reduction measures, including testing, tracing and vaccination certificates, are essential foundations to promote safe travel and prepare for the recovery of tourism once conditions allow."
Recovery outlook remains cautious
The latest UNWTO Panel of Experts survey shows a mixed outlook for 2021. Almost half of respondents (45%) envisaged better prospects for 2021 compared to last year, while 25% expect a similar performance and 30% foresee a worsening of results in 2021.
The overall prospects of a rebound in 2021 seem to have worsened. 50% of respondents now expect a rebound to occur only in 2022 as compared to 21% in October 2020. The remaining half of respondents still see a potential rebound in 2021, though below the expectations shown in the October 2020 survey (79% expected recovery in 2021). As and when tourism does restart, the UNWTO Panel of Experts foresee growing demand for open-air and nature-based tourism activities, with domestic tourism and 'slow travel' experiences gaining increasing interest.
Looking further ahead, most experts do not to see a return to pre-pandemic levels happening before 2023. In fact, 43% of respondents point to 2023, while 41% expect a return to 2019 levels will only happen in 2024 or later. UNWTO's extended scenarios for 2021-2024 indicate that it could take two-and-a-half to four years for international tourism to return to 2019 levels.
All world regions affected
Asia and the Pacific (-84%) – the first region to suffer the impact of the pandemic and the one with the highest level of travel restrictions currently in place – recorded the largest decrease in arrivals in 2020 (300 million fewer). The Middle East and Africa both recorded a 75% decline.
Europe recorded a 70% decrease in arrivals, despite a small and short-lived revival in the summer of 2020. The region suffered the largest drop in absolute terms, with over 500 million fewer international tourists in 2020. The Americas saw a 69% decrease in international arrivals, following somewhat better results in the last quarter of the year.
A full overview of the latest global, regional and sub-regional data can be found at the UNWTO World Tourism Barometer and the UNWTO Tourism Recovery Tracker.
Opportunities for Women in Tourism Increasing Across Middle East
Fewer than one in 10 tourism workers in the Middle East are women though this proportion is steadily increasing, new research has found. The Regional Report on Women in Tourism in the Middle East, released today by the World Tourism Organization (UNWTO) and the Ministry of Tourism of the Kingdom of Saudi Arabia, highlights the progress that has been made, as well as opportunities to further advance gender equality in the sector.
The new publication, which complements the Global Report on Women in Tourism, Second Edition, was compiled within the framework of the Saudi Arabia G20 2020 Presidency. It highlights the positive steps that have been taken at a policy level in recent years while demonstrating the work still needed to achieve UN Sustainable Development Goal 5 in the Middle East, particularly when compared with other world regions.
The key findings of the report show that:
8% of people employed in tourism in the region are women, compared to 16% in the overall economy of the region. At a global level 54% of people employed in tourism are women compared to 39% in the broader global economy
Women are well-educated but not entering the tourism workforce.
Women have higher rates of tertiary education than men yet remain considerably underrepresented in employment.
The public sector is leading the way for women in leadership roles.
21% of tourism Ministers are female in the region compared to 23% at a global level
UNWTO Secretary General, Zurab Pololikashvili, said "Tourism has historically provided abundant opportunities for women's empowerment all over the world. In the Middle East, while there is much progress still to be made, our Member States are leading the charge. As tourism restarts, we will work with them to ensure gender equality remains center stage in their recovery plans, empowering women to become financially independent, challenge stereotypes and start their own businesses."
Gender gaps in employment and entrepreneurship
The reports also shows that in employment, self-employment and SME ownership, women's participation is significantly lower that men's across the region with a reluctance towards working in tourism. Concerns over balancing family and work life conciliation and legislative barriers were all found to be among the primary contributing factors for this.
Public sector providing opportunities
According to the latest data, 21% of regional tourism minister positions were filled by women in 2019. The report also highlights a rich mosaic of women in senior tourism positions and a raft of policy level initiatives such as Saudi's Vision 2030, Egypt's Tourism Reform Programme and the United Arab Emirates' Gender Balance Council.
The recent nature of many of these policy initiatives mean it is still too early to evaluate the results, particularly in the private sector. This report aims to act as a benchmark for future research into the effects of these policies and to catalyze further work towards gender-equality. Research is also considerably hampered by the lack of sex-disaggregated tourism data being collected and reported, with participation in UNWTO's fledgling 'Measuring the Sustainability of Tourism' initiative forming one of the key recommendations of the report.
The General Supervisor for International Cooperation at the Saudi Arabia Ministry of Tourism, Ms. Haifa Al-Jedea, said: "Historically, women have played a vital role in tourism, and in light of the Kingdom's Vision 2030, Saudi has made a concerted effort to facilitate and encourage more women to participate in the sector through improved legislation, new policies, education, supporting SMEs and career development. We hope to be a leader for women's empowerment in tourism and look forward to cooperating with our neighbors and international partners to break any remaining gender barriers in tourism locally and internationally."