$4.2 Trillion Can Be Saved by Investing in More Resilient Infrastructure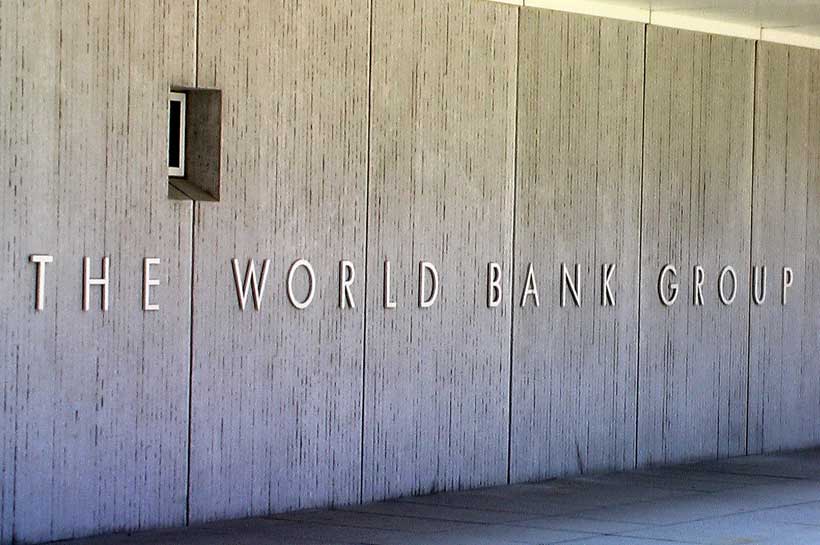 The net benefit on average of investing in more resilient infrastructure in low- and middle-income countries would be $4.2 trillion with $4 in benefit for each $1 invested, according to a new report from the World Bank and the Global Facility for Disaster Reduction and Recovery (GFDRR).
The report, Lifelines: The Resilient Infrastructure Opportunity, lays out a framework for understanding infrastructure resilience, that is the ability of infrastructure systems to function and meet users' needs during and after a natural hazard. It examines four essential infrastructure systems: power, water and sanitation, transport, and telecommunications. Making them more resilient is critical, the report finds, not only to avoid costly repairs but also to minimize the wide-ranging consequences of natural disasters for the livelihoods and well-being of people. Outages or disruptions to power, water, communication and transport affect the productivity of firms, the incomes and jobs they provide, as well as directly impacting people's quality of life, making it impossible for children to go to school or study, and contributing to the spread of water-borne diseases like cholera.
"Resilient infrastructure is not about roads or bridges or powerplants alone. It is about the people, the households and the communities for whom this quality infrastructure is a lifeline to better health, better education and better livelihoods," said World Bank Group President, David Malpass. "Investing in resilient infrastructure is about unlocking economic opportunities for people. This report offers a pathway for countries to follow for a safer, more secure, inclusive and prosperous future for all."
The report also finds that the lack of resilient infrastructure harms people and firms more than previously understood. Natural disasters, for instance, cause direct damages to power generation and transport infrastructure, costing about $18 billion a year in low- and middle-income countries. But the wider disruptions that they trigger on households and firms is an even bigger problem. Altogether, disruptions caused by natural hazards, as well as poor maintenance and mismanagement of infrastructure, costs households and firms at least $390 billion a year in low- and middle-income countries.
"For infrastructure investors – whether governments, development banks or the private sector – it is clear that investing in resilient infrastructure is both sound and profitable," said John Roome, Senior Director, Climate Change, World Bank. "It is not about spending more, but about spending better.'
'It is cheaper and easier to build resilience if we look beyond individual assets, like bridges or electric poles, and understand the vulnerabilities of systems and users," said Stephane Hallegatte, lead author of the report. "By doing so, entire systems can be better designed and with greater flexibility so that damages are localized and do not spread through entire networks, crippling economies at large."
Drawing from a wide range of case studies, global empirical analyses, and modeling exercises, the report also finds major region and country-specific implications of investing in resilient infrastructure. For instance, today Africa and South Asia bear the highest losses from unreliable infrastructure:
In Kampala, Uganda, even just moderate floods block enough streets to make it impossible for over a third of Kampalans to reach a hospital during the critical window of time following a medical emergency.
Tanzanian firms are incurring losses of $668 million a year (or 1.8 percent of GDP) from power and water outages and transport disruptions, regardless of their origin. Almost half of transport disruptions in the country are also due to floods, and flood-related transport disruptions cost more than $100 million per year.
Reliable access to electricity has more favorable effects on income and social outcomes than access alone in Bangladesh, India, and Pakistan: boosting per capita income, study time for girls and women's participation in the labor force. In India, access to electricity increases women's employment by 12 percent. But access is usually unreliable. Where access is reliable – that is, available 24/7 – the increase reaches 31 percent.
East Asia is a hotspot of infrastructure asset vulnerability to natural hazards and climate change: there are four East Asia countries among the top 5 countries globally in terms of risk to transport assets, and three out of five for the risk to power generation.
In China, 64 million people are dependent on waste water treatment plants that are exposed to earthquake and soil liquefaction risks, and almost 200 million people are dependent on treatment plants that will be exposed to increasing flood risks due to climate change.
In Peru, landslides often interrupt road traffic, causing large losses for users. Increasing the redundancy of the road network can be more efficient than trying to make roads resistant to landslides. This is especially the case around Carretera Central, a strategic export route for agricultural products.
The report offers five recommendations to ensure that infrastructure systems and users become more resilient:
Get basics right. Tackling poor management and governance of infrastructure systems is key. For instance, a poorly-maintained infrastructure asset cannot be resilient.
Build institutions for resilience. Wider political economy challenges also need to be addressed, and critical infrastructure assets and systems need to be identified so that resources can be directed toward them.
Include resilience in regulations and incentives. Financial incentives can be used to ensure that the full social cost of infrastructure disruptions are accounted for, encouraging service providers to go beyond just meeting mandatory standards.
Improve decision making. Access to better data, tools, and skills could be a gamechanger in building resilience: for instance, digital elevation models for urban areas are not expensive and are critical to inform hundreds of billions of dollars in investments per year.
Provide financing. The right kind of financing at the right time is key. For instance, small amounts of resources can support regulators and be used at the early stages of infrastructure design compared to the billions needed to repair and recover in the aftermath of a disaster.
Collapsing consumer demand amid lockdowns cripple Asia-Pacific garment industry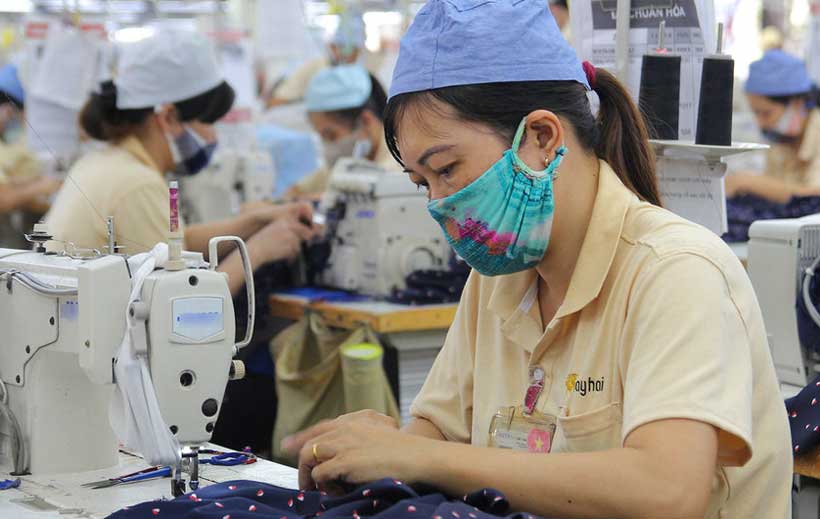 The COVID-19 pandemic has triggered government lockdowns, collapsed consumer demand, and disrupted imports of raw materials, battering the Asia Pacific garment industry especially hard, according to a new report released on Wednesday by the International Labour Organization (ILO).
The UN labour agency highlighted that in the first half of 2020, Asian imports had dropped by up to 70 per cent.
Moreover, as of September, almost half of all garment supply chain jobs, were dependent on consumers living in countries where lockdown conditions were being most tightly imposed, leading to plummeting retail sales.
ILO Regional Director for Asia and the Pacific, Chihoko Asada Miyakawa, pointed out that the research highlights "the massive impact COVID-19 has had on the garment industry at every level".
Ripple effect
In 2019, the Asia-Pacific region had employed an estimated 65 million in the sector, accounting for 75 per cent of all garment workers worldwide, the report reveals.
Although governments in the region have responded proactively to the crisis, thousands of factories have been shuttered – either temporarily or indefinitely – prompting a sharp increase in worker layoffs and dismissals.
And the factories that have reopened, are often operating at reduced workforce capacity.
"The typical garment worker in the region lost out on at least two to four weeks of work and saw only three in five of her co-workers called back to the factory when it reopened", said Christian Viegelahn, Labour Economist at the ILO Regional Office for Asia and the Pacific.
"Declines in earnings and delays in wage payments were also common among garment workers still employed in the second quarter of 2020".
Women worst impacted
As women comprise the vast majority of the region's garment workers, they are being disproportionately affected by the crisis, the report tracked.
Additionally, their situation is exacerbated by existing inequalities, including increased workloads and gender over-representation, as well as a rise in unpaid care work and subsequent loss of earnings
Moving forward
To mitigate the situation, the brief calls for inclusive social dialogue at national and workplace levels, in countries across the region.
It also recommends continued support for enterprises, along with extending social protection for workers, especially women.
The ILO's recent global Call to Action to support manufacturers and help them survive the pandemic's economic disruption – and protect garment workers' income, health and employment – was cited as "a promising example of industry-wide solidarity in addressing the crisis".
"It is vital that governments, workers, employers and other industry stakeholders work together to navigate these unprecedented conditions and help forge a more human-centred future for the industry", upheld Ms. Miyakawa.
Nuts and bolts
The study assessed the pandemic's impact on supply chains, factories and workers in Bangladesh, Cambodia, China, India, Indonesia, Myanmar, Pakistan, Philippines, Sri Lanka and Viet Nam.
It is based on research and analysis of publicly available data together with interviews from across the sector in Asia.
A few 'green shoots', but future of global trade remains deeply uncertain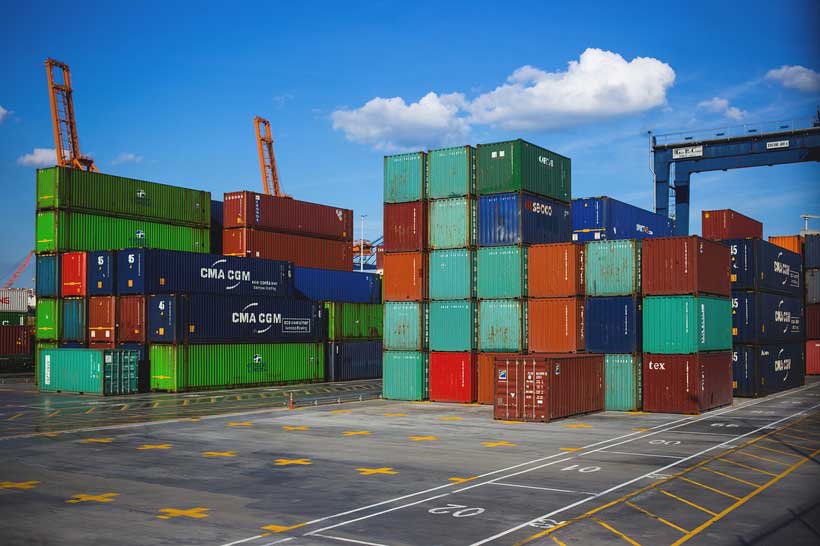 Although global trade is making a frail recovery, the outlook remains uncertain, UN trade and development body UNCTAD said on Wednesday, in announcing its latest COVID-era update.
Estimates show that world trade will drop by five per cent this quarter, compared with the 2019 level. While this is an improvement over the nearly 20 per cent decline in the second quarter of the year, it is still not enough to pull trade out of the red.
Furthermore, UNCTAD expects the value of all good traded to contract by seven to nine percent compared to last year, depending on how the COVID-19 pandemic evolves in the winter months.
Uncertainty aggravating trade
"The uncertain course of the pandemic will continue aggravating trade prospects in the coming months", said UNCTAD Secretary-General Mukhisa Kituyi.
"Despite some 'green shoots' we can't rule out a slowdown in production in certain regions or sudden increases in restrictive policies."
While the projection represents a decrease, the figure is a more positive result than previously expected, as UNCTAD had projected a 20 per cent year-on-end drop for 2020, back in June.
Trade trends have improved since then, the agency added, primarily due to the earlier than expected resumption of economic activity in Europe and east Asia.
China leads recovery
The report points to China, which has shown a notable trade recovery.
Chinese exports had fallen in the early months of the pandemic and stabilized in the second quarter of the year, before rebounding strongly in the next quarter, with year-over year growth of almost 10 per cent.
"Overall, the level of Chinese exports for the first nine months of 2020 was comparable to that of 2019 over the same period", the report said.
Within China, demand for goods and services has also recovered. Imports stabilized in July and August, and grew by 13 per cent in September.
Growth and decline in Asia
India and South Korea also recorded export growth last month, at four per cent and eight per cent, respectively.
UNCTAD reported that as of July, the fall in trade was significant in most regions except east Asia.
West and south Asia saw the sharpest declines, with imports dropping by 23 per cent, and exports by 29 per cent.
The report also includes an assessment of trade in different sectors, with the energy and automotive industries hardest hit by the pandemic.
Meanwhile, sectors such as communication equipment, office machinery, and textiles and apparel, have seen strong growth due to the implementation of mitigation responses such as teleworking and personal protection measures.
Wealthy nations benefit from COVID-19 medical supply trade
The report also gives special attention to COVID-19 medical supplies, which include personal protective equipment, disinfectants, diagnostic kits, oxygen respirators and related hospital equipment.
Between January and May, sales of medical supplies from China, the European Union, and the United States, rose from $25 billion to $45 billion per month. Since April, trade has increased by an average of more than 50 per cent.
However, the authors found wealthier nations have mainly benefited from this trade, with middle and low income countries priced out from access to COVID-19 supplies.
Residents of high income countries have on average benefited from an additional $10 per month of imports of COVID-19 related products. This compares to just $1 for their counterparts in middle income countries, and 10 cents for those in low income nations.
 UNCTAD warned that if a COVID-19 vaccine becomes available, the access divide between wealthy and poor countries could be even more drastic.
The report urges governments, the private sector and philanthropic organizations to continue mobilizing additional funds to fight the pandemic in developing countries and to support financial mechanisms that will provide safe and effective COVID-19 vaccines to poor countries
COVID-19 crisis puts migration and progress on integration at risk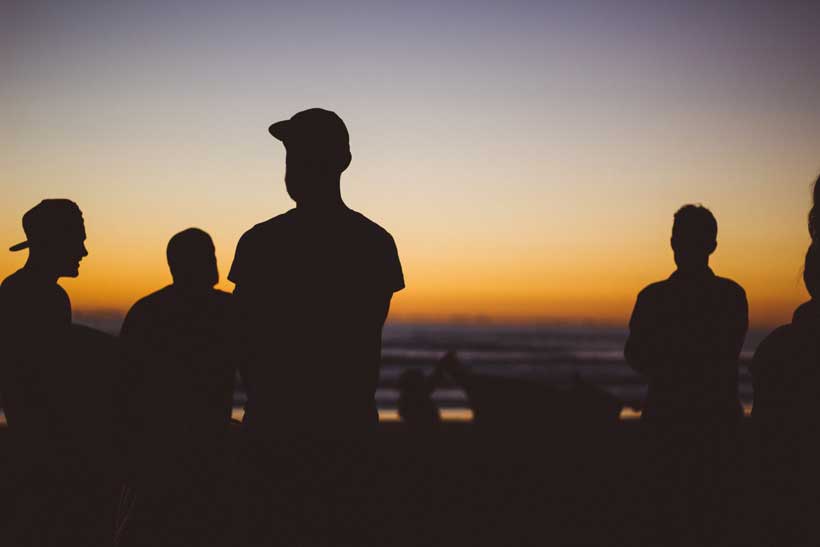 Migration flows have increased over the past decade and some progress has been made to improve the integration of immigrants in the host countries. But some of these gains may be erased by the COVID-19 pandemic and its economic fallout. Governments need to secure the health and safety of all workers in essential activities and maintain spending on integration to help migrants continue to contribute to society and the economy, according to a new OECD report.
The OECD International Migration Outlook 2020 says that the COVID-19 crisis has had unprecedented consequences on migration flows. Before the pandemic, permanent migration flows to the OECD amounted to 5.3 million in 2019, with similar figures for 2017 and 2018. Although there were fewer refugee admissions, permanent labour migration rose by more than 13% in 2019 and temporary labour migration also rose, with more than 5 million entries recorded in the OECD.
Following the onset of the pandemic, almost all OECD countries restricted admission to foreigners.
As a result, issuances of new visas and permits in OECD countries plummeted by 46% in the first half of 2020, compared with the same period in 2019. This is the largest drop ever recorded. In the second quarter, the decline was 72%. Overall, 2020 is expected to be a historical low for international migration in the OECD area.
There are strong signs that mobility will not return to previous levels for some time. This is due to weaker labour demand, persistent severe travel restrictions as well as the widespread use of teleworking among high-skilled workers and remote learning by students.
"Migration will continue to play an important role for economic growth and innovation, as well as in responding to rapidly changing labour markets," said OECD Secretary-General Angel Gurría, launching the report with European Commissioner for Home Affairs Ylva Johansson. "We need to avoid rolling back on integration and reaffirm that migration is an integral part of our lives."
Migrant workers have been on the frontline of the crisis. They account for a large share of the OECD medical workforce, with one in four medical doctors in the OECD, and one in six nurses. In many OECD countries, more than a third of the workforce in other key sectors, such as transport, cleaning, food manufacturing and IT services, are immigrants.
Yet immigrants are facing a hard time in the labour market. Much of the past decade's progress in employment rates among immigrants has been wiped out by the pandemic. In all countries for which data are available, immigrants' unemployment increased more, compared to their native-born peers. The largest increases for immigrants were observed in Canada, Norway, Spain, Sweden and the United States. In Sweden, almost 60% of the initial increase in unemployment fell on immigrants. In the United States, unemployment of immigrants was lower than their native-born peers by almost one percentage point before the pandemic, it is now 2 percentage points higher.
Migrants are highly exposed to the health impacts of the pandemic as a result of working on the frontline during the pandemic but also vulnerabilities linked, for example, to housing conditions and poverty. Studies in a number of OECD countries found an infection risk that is at least twice as high as that of the native-born.
Going forward, getting migration and integration policies right will be essential if we are to achieve a strong and truly inclusive recovery.