World's top miners keep performing but investors unimpressed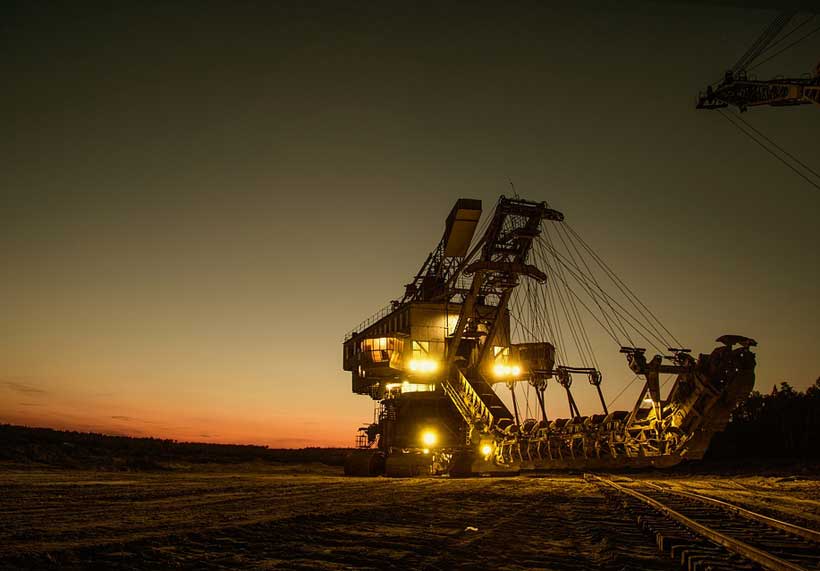 The world's 40 largest mining companies continued to consolidate their stellar performance of the past several years by delivering steady growth in 2018, according to PwC's Mine 2019 report released today.
As a group, the Top 40 increased revenue by 8%, buoyed by higher commodity price rises, and lifted production by 2%. They also boosted cash flows, paid down debt and provided a record dividend to shareholders of $43 billion. Forecasts indicate continued steady performance in 2019. Revenue should remain stable, with weaker prices for coal and copper offsetting marginally higher production and higher average prices for iron ore.
Yet investors seemed unimpressed by the Top 40's result, judging by market valuations, which fell 18% over 2018. While total market capitalization rose in the first term of this year, it remains 8% down compared to the end of 2017. Over the past 15 years, total shareholders' return in mining has lagged that of the market as a whole as well as comparable industries such as oil and gas.
PwC's Global Mining and Metals leader, Jock O'Callaghan, said: "One thing is clear – mining requires more than good financial performance to continue to create and realise value in a sustainable manner.
"We believe that the market has reservations about the mining industry's ability to respond to the risks and uncertainties of a changing world.
"With strong balance sheets and cash flows, now is the time for the Top 40 to address the issues weighing down market values: climate change, shifting consumer sentiment, and technology adoption.
"Miners need to move swiftly to restore faith in 'brand mining. As an industry, this means transforming their reputation as efficient 'converters of dirt' posing omnipresent environmental risk to prominent builders of both economic and societal capital. Prioritising greener and consumer-centric strategies, enabled by technology, will help earn the trust of stakeholders and enable miners to create sustainable value into the future."
Balance sheets remain strong; capital expenditure up but slow
In 2018 the Top 40 paid down $15.5 billion in net borrowings, resulting in the gearing position dropping below the 10-year average. All liquidity and solvency ratios improved during the year, leaving the world's largest miners with strong balance sheets and cash flows.
In line with expectations, capital expenditures started to rise again, albeit from historically low levels. The 13% increase over the previous year to $57 billion suggests that miners are continuing to proceed cautiously; approximately half (48%) of the capital expenditure in 2018 was for ongoing projects.
Copper and gold dominated spending in 2018, attracting $30 billion worth of investment. Capital expenditure on coal was consistent, year on year, and it is expected that miners will maintain current production levels while the coal price remains high.
Shareholders, government and other stakeholders rewarded
An 11% lift in operating cash flows has allowed the Top 40 to increase shareholder distributions in 2018 to a record $43 billion. Dividend yield for the year was 5.5%. There was a notable jump in share buybacks to $15 billion, up from $4 billion in 2017. Rio Tinto and BHP accounted for 70% of the total activity returning proceeds of non-core disposals to shareholders.
"While their shareholders see buybacks as welcome news in the short term, miners need to ask whether this has come at a cost given the challenges of attracting long-term capital." said Mr O'Callaghan. "Equity raisings during the year remained at a paltry $3bn, lower than the preceding two years."
In 2018 the share of value distributed to governments in the form of direct taxes and royalties increased from 19% to 21%. Employees received 22% of the total value distribution from the Top 40.
M&A activity picks up
After several years of sluggish activity, M&A picked up significantly in 2018. The value of announced transactions rose 137% to $30 billion, driven by a flurry of activity in the gold sector, the on-going push by miners to optimise their portfolios, and momentum to acquire energy metals projects.
"The renewed appetite for large transactions looks set to continue this year, with announced deal value to 30 April already exceeding the whole of 2017," said Mr O'Callaghan. "Post merger disposal of non-core assets in revised portfolios will support more deals activity in the near term."
Gold sector consolidating
The gold sector is experiencing a renewed round of consolidation, driven by a shrinking pipeline of projects, fewer new high-grade discoveries and a lack of funding for junior developments. Gold deals increased from 8% of total Top 40 deal value in 2017 to 25% in 2018, and this year are tracking at close to 95% of deals as at the end of April.
"In the current market, gold mining companies need to be rigorous and disciplined with prospective deals. Investors are still reeling from the spate of overpriced deals between 2005 to 2012, the value of which has now been lost," Mr O'Callaghan said.
COVID-19 crisis highlights widening regional disparities in healthcare and the economy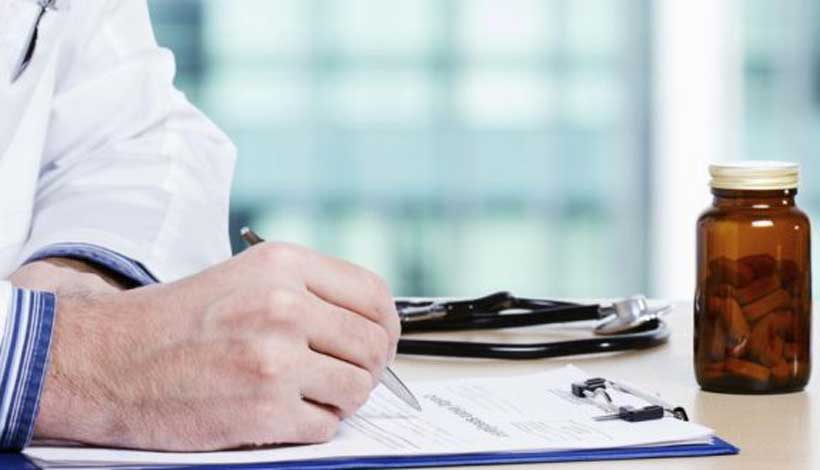 The impact of the COVID-19 crisis on people and economies has highlighted widening regional disparities in access to healthcare and economic growth and persistent disparities in digitalisation over the past decade, according to a new OECD report.
Regions and Cities at a Glance 2020 says that at the onset of the pandemic, some regions were less well prepared to face the health emergency. With 10 beds for every 1000 inhabitants, regions close to metropolitan areas have almost twice as many beds as remote regions. Over the last decades, most regions in OECD countries have seen a significant reduction in the number of hospital beds available per inhabitant, with an average decline of 6% since 2000 and of 22% in remote areas.
The health impact of COVID-19 has been particularly hard in some areas within countries. For example, in some regions of Colombia, Italy and Spain, the number of deaths between February and June 2020 was at least 50% higher than the average over the same period in the 2 previous years.
Morbidity rates that make some places more vulnerable to health crises than others also vary widely. In some regions in Mexico, Chile and the United States, close to 40% or more of the population is obese, posing a higher risk in terms of fatal diseases. For example, due to higher obesity levels, in Mississippi the average likelihood to suffer severe symptoms if infected with COVID-19 is roughly 23% higher than in Colorado.
People living in large cities and capitals were also more able to quickly shift to remote working. Many rural areas still suffer from a lack of access to high-speed broadband, a lower share of jobs amenable to remote working and a less well-educated workforce. One in three households in rural areas does not have access to high-speed broadband, on average. Overall, only 7 out of 26 countries have succeeded in ensuring access to high-speed connection to more than 80% of households in rural regions. And in some regions in Italy, Portugal and Turkey, 25% or more of the population does not use the Internet or does not have a computer.
Some regions were also struggling economically before the crisis. After a period of decline in the early 2000s, gaps in GDP per capita across small regions in the OECD area have increased, reflecting a long-standing process of concentration of population and economic activities in metropolitan areas.
The evolution of regional economic disparities remains very heterogeneous across countries. Contrary to the OECD-wide trend, one-half of OECD countries experienced an increase in the gap between their richest and poorest regions. Trends in regional productivity follow similar patterns. Since 2008, only one-third of OECD countries have experienced an increase in productivity in all regions.
With more than 100 indicators, Regions and Cities at a Glance 2020 combines official statistics with new, modelled indicators based on less conventional data sources, analysing trends in health, well-being, economic growth, employment and the environment, as well as regions and cities' preparedness to face global crises and adapt to megatrends.
Cash flow the biggest problem facing business during COVID-19 crisis
A new report on the impact of the COVID-19 pandemic on businesses shows that their greatest challenges have been insufficient cash flow to maintain staff and operations, supplier disruptions and access to raw materials.

With businesses already undergoing significant competitive pressure prior to the crisis, government restrictions, health challenges and the economic fall-out brought by COVID-19 further set back many enterprises.

Interrupted cash flow was the greatest problem, the survey found. More than 85 per cent reported the pandemic had a high or medium financial impact on their operations. Only a third said they had sufficient funding for recovery. Micro and small enterprises (those with 99 employees or fewer) were worst affected.

The survey, carried out by Employers and Business Membership Organizations (EBMOs), involved more than 4,500 enterprises in 45 countries worldwide. EBMOs gathered data from their enterprise members between March and June 2020. The businesses were asked about operational continuity, financial health, and their workforce.

At that time, 78 per cent of those surveyed reported that they had changed their operations to protect them from COVID-19, but three-quarters were able to continue operating in some form despite measures arising from government restrictions. Eighty-five per cent had already implemented measures to protect staff from the virus.

Nearly 80 per cent said they planned to retain their staff – larger companies were more likely to say this. However, around a quarter reported that they anticipated losing more than 40 per cent of their staff.

Looking into the future, preparing for unforeseen circumstances and mitigating risks associated with a disruption of business operations is needed. Fewer than half the enterprises surveyed had a business continuity plan (BCP) when the pandemic hit, with micro and small businesses the least likely to have made such preparations. Additionally, only 26 per cent of the enterprises who responded said they were fully insured and 54 per cent had no coverage at all. Medium-sized enterprises, (those with 100 to 250 employees), were most likely to have full or partial coverage.

Strengthening government support measures for enterprises are also vital for their recovery. Four out of ten enterprises said they had no funding to support business recovery while two-thirds said funding was insufficient. Of the sectors analysed, the tourism and hospitality sector, followed by retail and sales, were most likely to report funding issues.

The report production was facilitated by EBMOs who collected and shared the survey data with the Bureau for Employers' Activities (ACT/EMP) at the International Labour Organization. ACT/EMP is a specialized unit within the ILO Secretariat that maintains close and direct relations with employers' constituents.
Lithuania: COVID-19 crisis reinforces the need for reforms to drive growth and reduce inequality
Effective containment measures, a well-functioning health system and swift public support to firms and households have helped Lithuania to weather the COVID-19 crisis to date. That said, the pandemic still carries significant economic risks, and the recent upsurge in infections is very concerning. Once a recovery is under way, Lithuania should aim to reform public companies, strengthen public finances, and ensure that growth benefits all people and regions, according to a new OECD report.
The OECD's latest Economic Survey of Lithuania says that prior to COVID-19, good economic management and an investment-friendly business climate were helping to lift average Lithuanian incomes closer to advanced country levels. While the recession provoked by the virus has been milder than elsewhere – with GDP projected to drop by 2% in 2020 before rebounding by 2.7% in 2021 – Lithuania's small and open economy will be vulnerable to any prolonged disruption to world trade. Increasing public investment and improving governance at state-owned enterprises could help lift growth and productivity. Other reforms should focus on improving the effectiveness of spending and taxation. Over the longer term, Lithuania should establish a clear debt reduction path and a long-term debt target.
"Lithuania's sound economic management of recent years, and its swift response to both the health and economic aspects of the pandemic, are helping the country to weather the COVID-19 crisis," said OECD Secretary-General Angel Gurría. "It is now key to build on these achievements and restart the reform engine to ensure robust, sustainable and inclusive growth for the future."
The pandemic has exposed high levels of income inequality in Lithuania, where relative poverty is high among the unemployed, the less educated, single parents and older people due to a tax-benefit system that is insufficiently redistributive. The Survey recommends Lithuania to continue providing temporary support to people and businesses hit by COVID-19, as well as to increase regular social support while retaining incentives to work.
In terms of support to the economy, the Survey notes that while Lithuania's government spending has increased considerably over the past two years, it remains below the OECD average. Public investment also remains low. Given the importance of modernising infrastructure and stimulating crisis-hit demand, the Survey recommends maintaining or increasing current levels of investment and improving investment quality by carrying out rigorous cost-benefit analysis for individual projects. Increasing investment in rural areas, and giving local government more say in tax policy and spending, could help reduce regional disparities and promote inclusive growth.
The Survey also recommends phasing out environmentally damaging fossil fuel subsidies and increasing environmental taxation, which would benefit public finances while helping the shift to a lower-carbon economy.