A Few Words in Defence of Francis Fukuyama
Thirty years ago, in the summer of 1989, the National Interest published the famous article "The End of History" that made the young American political scientist and philosopher Francis Fukuyama famous. Three years later, the article was expanded into a voluminous book that became a bestseller in the United States and was translated into dozens of foreign languages.
In Russia, or at least among Russian intellectuals, The End of History quickly became a symbol of the era, much like the crimson jackets of the first "New Russians," liter bottles of the Dutch distilled spirit Royal and the electrifying Macarena. Fukuyama was cited, Fukuyama was quoted, but most often, Fukuyama was criticized. For the haughtiness of his liberalism. For his superficial and unprofessional view of history. For his free interpretations of Hegel. For being an apologist of the "unipolar world." Hardly any other contemporary western scholar was such a popular punching bag for Russian social scientists. Echoes of this criticism are heard even today, 30 years later, although, over these decades, Fukuyama's work has somewhat receded into the background, ceding its place to new equally stark and equally provocative works by other authors.
I have always found it hard to share the spirit of the many critics of The End of History, if only for the simple reason that I met the scholar long before he became the great Francis Fukuyama. Back then, he was Frank, a young RAND staffer studying the Soviet strategy in the "third world." At the start of perestroika, I had the opportunity to be the leader, on the Soviet side, of a bilateral cooperation project involving young Soviet and American scholars, and Fukuyama was a collaborator on that project. He did not appear to me at that time to be either the most charismatic, or the most eloquent member of the American team. However, he also was not a stubborn dogmatist or a fanatical ideologue. In general, Frank preferred to listen, rather than to speak. It was difficult to reproach him for either intellectual arrogance or pointed disregard for other people's opinions.
Of course, his sudden fame and his headlong breakthrough into the inner circle of the American intellectual elite could not but leave their mark on Fukuyama. Meeting him in Washington from time to time during the 1990s, I was saddened to see him becoming increasingly self-important. Sometimes, he sounded patronizing and bossy. Nonetheless, he was still interested in new ideas, always ready for a dialogue, capable of evolving and changing his views, of acknowledging his mistakes and errors: Fukuyama carried these features of his young self through the 1990s and into his older age.
When university academics attack Fukuyama, they do not always take into account the obvious point that every literary genre has its laws and specific features. The End of History of 1989 should be seen not as a fundamental academic work, but as an intellectual provocation, a political manifesto of sorts. The Manifesto of the Communist Party by Karl Marx and Friedrich Engels should not be approached with the same yardstick as Marx's Capital. When, 30 years later, we look back at Fukuyama article in the National Interest, it appears romantic, combative and naïve, but does Mikhail Gorbachev's "new thinking" rhetoric of the same time look any less romantic and naïve? And which one of us was not a naïve romantic in 1989?
Viewing western-type liberal democracy as the final stage of humanity's development and as the universally optimal socio-political form, Fukuyama arrives at the conclusion that for states with a "stable democracy," history in its traditional interpretation – with its conflicts and wars, harsh rivalries and nationalism – had already ended by the last decade of the 20th century. And, together with history, traditional politics, philosophy, religion, and even the arts should also become things of the past. For instance, traditional domestic and foreign policies are increasingly replaced with politically neutral mechanisms for balancing the multidirectional interests of various social groups or states. Fukuyama sees fine-tuning state institutions and finding a balance of interests in "post-historical societies" as technical or even mathematical problems; in that respect, he is closer to Descartes's rationalism than to Hegel's dialectics.
For Fukuyama, the world where history continues is limited to the global periphery, to those countries and regions that still have to complete the process of their modernization. The periphery is still plunged into armed conflicts; this the place of bloody revolutions, clashes of irreconcilable ideologies and international coalitions that form and collapse. The "post-historical world" will for a long time run on a parallel course with the "historical world," but since the former is much stronger, more efficient and more attractive than the latter, the global "core of liberalism" will inevitably continue to draw parts of the "traditionalist" periphery into it, thus bringing the end of history on global scale closer.
Let us not forget that "The End of History" was written when the global socialist system was collapsing before our eyes, when the global "East-West" split seemed to be disappearing into oblivion forever, when the "third wave of democratization" had peaked, when those tectonic social and economic shifts that would later be called "globalization" were being felt everywhere. Bards of the liberal triumph abounded in those times of trouble, but it was Francis Fukuyama who succeeded in giving this triumph a truly epic scale. His eschatological utopia directly challenged the Christian eschatology (the end of history as the Second Coming of Christ and the Kingdom of God on Earth) and the Communist eschatology (the end of history as the result of building a classless society and the atrophy of the state).
Apparently, it was the large scale of Fukuyama's concept and the ultimate rigidity of his logical construct that made his views so popular with the Clinton administration, and with the George W. Bush administration in particular. As always, practice far outstripped theory, taking Fukuyama's ideas to their logical conclusion. While Fukuyama wrote about global democratization, for politicians in Washington at the turn of the century, democratization was reduced to global Americanization, and the ideal world order consisted not in searching for mathematically calibrated balance of interests of "stable democracies," but in perpetuating the notorious "unipolar moment" that emerged in the world following the self-destruction of the Soviet Union.
Admittedly, Fukuyama himself paid tribute to the political situation of the day. Even though he wrote about the necessarily long parallel co-existence of the "post-historical" and "historical" worlds, it did not preclude him from long supporting the interference of the United States in the affairs of the global periphery and, in particular, from calling for the overthrow of Saddam Hussein's regime in Iraq. However, it was the U.S. intervention in Iraq that caused Fukuyama to undertake a very serious revision of his political stance. By 2004, he had cut his ties with his old friends in the George W. Bush administration and even decided to stop cooperating with the conservative National Interest journal that had opened the door to global fame and intellectual influence for him.
As often happens with bestselling authors, the works of the "mature" Fukuyama were less popular than The End of History. They are not marked by his erstwhile radicalism and firm conviction of his own self-righteousness. The "mature" Fukuyama is more restrained in his assessments and more cautious in his conclusions than the "young" Fukuyama. And still, he makes worthwhile reading, at least in order to trace the tell-tale evolution of one of the most notable and consistent proponents of the political philosophy of liberalism.
For instance, while Fukuyama previously viewed the state as a hindrance to socioeconomic development than a means towards it, now he stresses the importance of strong and effective governmental institutions. While previously he defined the interaction between "post-historical" and "historical" worlds solely as a process of the former gradually subsuming the latter, now he insists on the need to analyze the internal development factors of "traditionalist" societies. While previously the outcome of the global confrontation between western democracy and eastern authoritarianism appeared obvious to him, today, given the growing rivalry between the United States and China, Fukuyama leaves the question of the model for the future human civilization open.
Let us, however, go back to The End of History. Re-reading various reviews of Francis Fukuyama's first works (let us note in parentheses that, apparently, not all critics took the trouble of reading the source material), one involuntarily arrives at the conclusion that, in their desire to refute, score points against, or even pointedly "unmask" the famous American scholar, Fukuyama's many opponents overlook the fundamental questions that you simply cannot help asking upon reading Fukuyama's works. There were no convincing answers to those questions 30 years ago, nor are there any today.
Of course, like all utopian thinkers before him, Fukuyama makes a mistake when he talks about the impending "end of history." History did not end in 1989, nor has it ended in 2019. It will continue for as long as humanity continues to exist with all its emotions, biases, ambitions, and bouts of madness. But what form will history take? Will we see it moving in circles, endlessly repeating the same cycles? And will the periods of antiquity, traditionalism, modernity, and post-modernity follow each like the seasons of the year? Or will history develop in a spiral? Are the many economic, sociocultural, and political shifts Fukuyama noted 30 years ago irreversible? And if history is a spiral and not a circle, what is the radical difference between the turns of that spiral that follow each other?
Fukuyama does, indeed, appear to have overestimated the expansionist potential of global liberal political systems. Yet, as far as one can see, in the 30 years that have passed since liberalism triumphed globally over communism, no comprehensive alternative to political liberalism that would be comparable to communism has appeared. The rising Islamic fundamentalism or the burgeoning national particularism can hardly be considered such alternatives. China is apparently not ready to propose an export-oriented model of its political authoritarianism. While Russia is drifting farther and farther away from the West politically, it continues to declare its adherence to the basic values of western democracy and market economy. How many decades more do we need to wait to see a full-fledged alternative to liberalism? Or was Fukuyama correct and such alternative cannot be invented as a matter of principle, just like we cannot invent the perpetual motion machine?
Indeed, Fukuyama's notion of the world's black-and-white split into "historical" and "post-historical" appears naïve and unconvincing today. The dividing line between "history" and "post-history" does not run between states, it runs between individual social, political, religious, and other groups within each country. Put very simply, it is the division between those who somehow benefit from globalization and those who become its victims. Hence the deep split in the US society today. Hence the unprecedented polarization of political life in Europe. Hence the drama of Brexit. This is the source of many political problems that Russia faces today and that China will face, too, sooner or later. Yet, the fact that dividing lines do not run where Fukuyama saw them and the way he saw them does not remove the problem of the split itself. Moreover, it is the close intertwining, interpenetration, and inseparability of the "historical" and "post-historical" worlds that makes the task of searching for the algorithms of their co-existence far more difficult. Fukuyama gave just a very general outline of this task.
Indeed, Fukuyama was a romantic and an idealist: he believed in the liberal idea, in the "grand meanings" of history, in the possibility of ordering international relations on a rational basis. This conviction was the source of the optimism that is evident in his early works. Today, little is left of his faith in the almighty political liberalism and in the ultimate triumph of liberalism. Fukuyama's grand meanings have been refuted, trampled into dust and ridiculed many times over. Yet, what have the critics put forth as an alternative concept of a stable and efficient world order? An ambiguous and poorly detailed concept of an archaic "multipolar world"? Apocalyptic pictures of an impending free-for-all, chaos, wars, and conflicts? Predicting future misfortunes and upheavals does not take great insight; minimal imagination suffices. However, finding a way of restoring global governance that is more realistic than the "end of history" requires grand-scale thinking and intellectual audacity that are at least comparable to the scale and daring of the young Fukuyama.
Incidentally, the full title of Francis Fukuyama's book published in 1992 is The End of History and the Last Man. If the "end of history" can be interpreted as a direct reference to Hegel, then "the last man" is a term that Fukuyama clearly borrowed from Nietzsche. In his programmatic Thus Spoke Zarathustra, Nietzsche depicts the antipode of his Übermensch as a being that has completely lost the will to power and willingness to take risks, a being that seeks only creature comforts, momentary pleasures, and security. Through Zarathustra, Nietzsche predicts a time when the society of "last men" will lose the differences between rulers and subjects, the strong and the weak, the outstanding and the mediocre. This is a society that has no flight or plight of spirit; it has no criminals, but it also has no heroes. The social fabric is growing progressively thinner, and society is rapidly fragmenting into individual human atoms. Conflicts are becoming a thing of the past, but creativity fades, too. Supra-personal goals fall into myths and legends, personal goals become the only important thing. The place of the human-creator is taken by the human-consumer.
Fukuyama turns to Nietzsche to outline one of the most fundamental problems of the "post-historical world." He thinks that the coming of the "last man" may become a side effect of the "end of history," and it will bring human civilization to decline and ruin. At the same time, however, Fukuyama makes multiple qualifications and reservations to the effect that the "post-historical society" can put various obstacles in the path of the "last man."
But there is a paradox here. History has not ended, "post-historical" society has not triumphed in any country, but "the last man" has already appeared on our common horizon. He does not give a damn about whether history has ended or not: history has nothing whatsoever to do with him. He saunters along, as the "last man" should, without being in a hurry. He has nowhere to hurry, and no reason to: he has eternity in front of him. Yet, the slow, shuffling steps of the "last man" are heard ever more clearly in the West and in the East, in the North and in the South. He saunters around the planet as if he is its master, and as he walks, he surveys his new piece of real estate.
Friends, we need to do something with this insolent claimant of our rightful abode!
From our partner RIAC
Covid19: Upgrading Diplomacy and Statecraft to prepare the new normal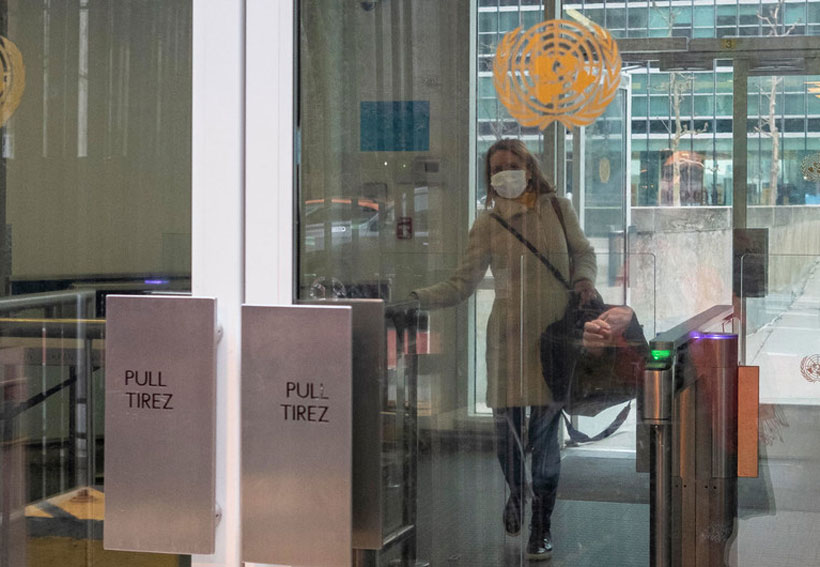 The world is abruptly changing and this requires adaptation. The transformations are targeting not only individuals and specific countries, but the entire international ecosystem. The pandemic will only accelerate the trends we have seen for years in global politics, so the window of opportunity is closing for those who want to play an increased role in the post-Covid world, but do not fully understand or master the tools necessary to succeed in such a complicated context. I will sketch some of the elements that diplomats and decision-makers involved in international politics have to consider as they seek to navigate the new contours of power politics. Beyond talk of wolf warriors or video summits – and fatigue – diplomacy deserves a strategic comeback during and after corona: international affairs professionals needs to be conversant in both the old and new paradigms; in Western, Eastern, non-aligned and Global South vernaculars; and in both technological and old school human terrain navigation. To well serve their countries and organizations, diplomats (and also, as intellectual framework providers, Diplomatic Academies and Institutes) will have to be more adaptable than ever and willing to quickly learn and deploy new tools and techniques.
In this quest, one first has to acknowledge the challenges on the substance (beyond communications issues, such as disinformation in the latest form of the infodemic) and understand that they pose problems we never had to face before. Climate change will bring about coastal entropic systems collapse, desertification and food insecurity, with potential consequences related to increased refugee influx, civil wars and inter-country tensions. Pandemics are also here to stay: Covid19 is only the first major outbreak of this decade and, with the right technology, almost any country with minimal biotech capabilities can turn sneezing into anti-personnel weapons. Catalyzed by great power competition, deglobalization, protectionism, and the restructuring of global value chains, non-market and imperial economics revival will become a staple of the new era. Tech dominance and informational supremacy will be a highly sought after prize and the competition will only increase. Strategically, with the rise of China and a relative decline of Europe and the US, we should be ready for a world order that values a different type of multilateralism and is polycentric and non-Western based. The Gulf, as an ambitious global hotspot abundant in global and regional medium powers, is watching power shifts closely and adapting its strategies and actions accordingly. It also has, via Saudi Arabia and its chairmanship of the G20, a key role to play in "annus horibilis" 2020 global solutions.
Institutional transition and reform is complicated not so much because of inertia, but because since World War Two we were asked to focus and solve one problem at a time, by keeping all other variables constant. Given the above mentioned changes, to cater to institutional transition needs, we have to develop our capabilities to include the most unusual and un-practiced skills and knowledge that now has become, in our estimate, a must have in order to navigate from an age of certainty to a state of continuous flux. By being programmed to combine technological foresight, cultural intelligence, transversal inter-generational multicultural and integrated disciplinary approaches to statecraft and grand strategy, diplomats 2.0 (during and after corona) will be ready to engage comprehensively with a wide range of situations, geographies, and objectives. Research and innovation in international relations, grand strategy, statecraft and identity development strategies should be combined with communication efforts that integrate tools related to cognitive patterns discovery, subversive frameworks neutralisation, and multi-stage communication strategy development.
Organizations need to function more like networked capabilities and teams of teams, rather than relying on traditional multi-tiered track diplomacy and traditional engagement practices. In my experience, the more non-central and non-mainstream actors are, the more they will engage asymmetrically. Furthermore, their engagement tends to be more reputational and personalised than the traditional Western expectations of structure, objectivity, and calculated gains would have us believe. For a long time, with the exception of the actions of great powers, the policy and academic discussion has focused on how the international environment overwhelmingly shapes domestic politics. The international will continue to matter, but we will see a strong pushback from national politics to shape the conversation in global affairs. Diplomats, as the platform between the state and the rest of the world, are on the forefront of meeting the challenge. The context of economic crisis and uncertainty generated by the pandemic will mean additional pressure on mainstream parties and a threat to political stability, so populism and protectionism will also affect diplomatic action, and nationalism diminish diplomatic efforts.
Based on the experience of South Korea, Japan, Singapore, the Nordics and the Baltics, one can encourage International Relations and Diplomatic institutes and academies to develop general public content and training to increase societal resilience, governance and democratic literacy, and citizen esprit de corps. From an elements of power perspective, these vectors need to be developed within every national strategic studies institution to complement the traditional areas of preparedness for which nation states prepare. Five topics are particularly important, in my opinion: T-profile development of people: transversal, interconnected, broad knowledge, with one vertical in depth (versus the current extremes of either breadth or ultra-specialisation); Bellingcat type of skills for information acquisition from OSINT, use of digital means, and understanding of online behaviours (social media aggregation and analysis would also play an important role); increased attention to global Architectures and competition between "Old" and "New" global and regional organisations; IP Diplomacy that focuses on networks of innovation, capital, technology and entrepreneurship – today, intellectual property diplomacy is practices by a handful of countries currently (Singapore, Switzerland, China, Israel), but will become the cornerstone of future exchanges, the same way Silicon Valley is for tech, and NY for global capital. Last but not least, each MFA Academy and IR institute should create its own simulation of the world based on AI, behavioural and statecraft modeling capabilities, and its own "handbook of world views and strategic interests". Interestingly, in context, wargaming and redteaming of policies and strategic decisions are currently under development in a handful of institutions and will start rolling out to national security establishments towards the end of 2020.
All these points are relevant especially for countries that want to punch above their weight, both regionally and globally, especially current middle powers and aspiring middle or great powers. But they also carry lessons for other states, in case they want to deal with the pressures and risks attached to great and middle power competition in a diplomatic-efficient manner.
Beyond Twiplomacy: Diplomacy and the Digital Fast Forward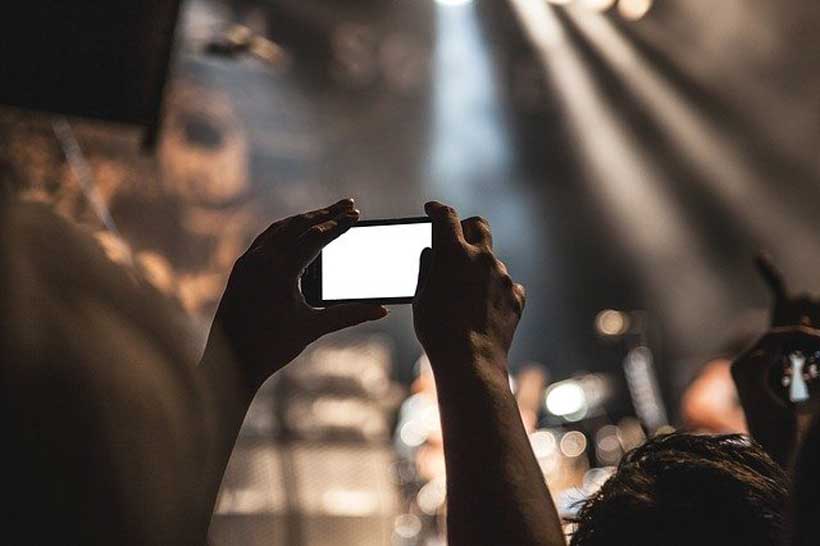 The practice of diplomacy in the virtual space is geared towards amplifying foreign policy drives and messages and forms a vital and dynamic branch of strategic communication. Now, more than ever before, we are faced with the inexorable certainty of a digital future – a future that has already begun. As COVID-19 thrusts the world's population into their homes and compels multiple operations and processes to move online, diplomatic engagements too must be primed to fit the order and arrangement of altered circumstances. The use of the internet offers real time dissemination and exchanges in a relatively informal setting, at low financial costs and aims at shrinking the space between foreign publics and stakeholders on the one hand and foreign policy practices and practitioners on the other.
Digital diplomacy falls under the broader spectrum of public diplomacy, the roots of which can be traced to the extensive use of radio communications by both the Axis and the Allied powers during WWII. Interestingly, the digitization of diplomacy however is believed to have happened earlier when foreign ministries first began the use of telegraph services in the 19th century. In the contemporary context, digital diplomacy has been practiced primarily through social media since the innovation of an online world, the arrival of new information communication technologies and the rapid popularity of the internet.
Today, diplomats and government representatives routinely engage in both pleasantries as well as repartee on Twitter in what is now popularly known as Twiplomacy or Twitter Diplomacy. Twiplomacy is direct, often unencumbered and enables wider reach of foreign policies than traditional channels. Such online engagement can also be converted to a substantial support for foreign policies and/or agendas. It is at times assumed that Twiplomacy has shaken traditional preferences for confidentiality, hierarchy, instrumentality and top-down decision making of foreign affairs departments favouring instead the use of crisp language, visual storytelling, emotional framing, algorithmic navigation, and so on. This is an incorrect conjecture as the traditional modus operandi of foreign interaction remains equally pertinent today. What Twiplomacy has done is added a supplementary avenue of diplomatic exchange which is in keeping with contemporary circumstances.
As diplomatic exchanges thrive on Twitter and other social media platforms, the question is whether it is merely the diplomatic conversation which has moved online or whether there is more to the scope of diplomatic engagement employing digital tools in the virtual space. While the latter has been deliberated by technology stakeholders and to an extent by policy makers, its practice is yet to see the kind of flurry that is observed on Twitter almost on a daily basis. This is where the use of 5G systems, artificial intelligence, wearable technology and the applications of big data come in. Aggregation of big data can assist in the identification of disinformation campaigns while collating geospatial and sensor data for more objective, fact-based information gathering which in turn would aid the core component of diplomacy – negotiation. While the use of some of these technologies is mired in controversy, all of these will eventually find application across sectors and diplomacy too will not be an outlier.
Greater use of digital tools can assist diplomacy in broad ways. First, it ensures a quick response time. Digital tools facilitate diplomatic engagement to happen in real time and in so doing helps ease communication as well as make way for effective action in times of urgency or crisis. Second, it assists in resource mobilization in terms negotiations and building of alliances, primarily by eliminating constraints of distance and time. Third, it helps pave the way for gaining a wider understanding of public emotions and perceptions which can at times facilitate more updated policy approaches and methods of implementation.
This brings us to the dividing line between policy outreach which is designed to inform, assist, facilitate and where applicable, ameliorate global relations and the utilization of sharp power which is aimed at exerting disproportionate levels of influence to censor, manipulate and falsify information for hostile purposes. The virtual space, like many other forms of technology, faces the dual-use challenge i.e., it can serve both constructive purposes and also disruptive ones. For foreign policy this poses a considerable challenge as governments often find themselves in the middle of misinformation and disinformation campaigns which are difficult to debunk and deflate given the pace and volume of the reach that virtual networks offer. Nonetheless, this is a challenge that governments across the world must learn to tackle because the medium and the technology will not go away but rather diversify and proliferate.
The COVID-19 pandemic has already and will probably continue to suspend or reorganize most activities for the foreseeable future. Simultaneously however, engagements and functioning across the world must persist and diplomatic outreach forms a vital component of pooling in efforts to mitigate the health crisis. This involves the dissemination of information, transfers of key supplies, provisioning for the inevitable uncertainties of challenges post the pandemic and reorganizing institutions to better apprehend future exigencies. Bound by limitations on travel, world leaders are responding by convening on virtual platforms for multilateral summits like the G20 and SAARC. India's first ever virtual bilateral summit is being planned with Australia. COVID-19 demands a fast forward from deliberations to action and foreign ministries around the world need to harness the advantages of cost and geographical inconsequence to effectively respond to the global crisis at hand and also in the process enable digitisation of diplomatic processes which can continue to be in practice in the post-Covid world.
A Dose of Communicative Multilateralism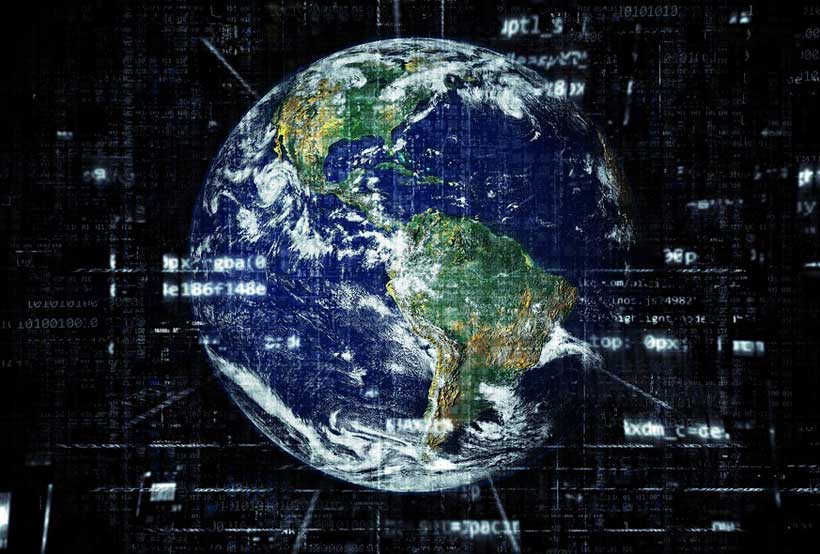 Authors: Elizabeth Deheza and Srgjan Kerim*
The COVID-19 blame game is underway and it has already severely inhibited the implementation of a co-ordinated, multilateral response to fight the coronavirus. When the need is greatest for international cooperation and collective action to confront the most severe global challenge since the Second World War, world leaders are moving away from globalisation and public trust in international institutions is evaporating. We believe this divisive behaviour has been compounded by the lack of clear communication between the World Health Organization (WHO) and Member States and that 'communicative multilateralism' must play the central role in beating the virus.
The WHO, a United Nations (UN) specialised agency, has a mandate from its 193 Member States to provide science-based recommendations to protect human health worldwide. The agency had been calling for better preparedness for epidemics or pandemics long before the current crisis, highlighting the vulnerability of many healthcare systems towards such crises. Unfortunately, when the moment arrived, the absence of a clear and simple communication framework and common understanding between the WHO and the Members States undermined previous work and the goodwill the agency once enjoyed.
When several cases of pneumonia were first reported in Wuhan, China in late December 2019, the WHO noted the new threat and started independent epidemiological investigations to understand the cause. WHO's communications stayed close to China's official line and even endorsed a preliminary investigation that the virus might be limited to animal-to-human transmission, despite warnings from Taiwan of the possibility of human-to-human transmission.
Later, on 10th January, the WHO released an interim Infection Prevention and Control (IPC) guidance note for Member States and on 14th January it warned hospitals of the possibility that the virus could spread between humans. On 20th January China confirmed human-to-human transmission and after a further ten days of deliberation, while the virus was already spreading internationally, the WHO declared COVID-19 a Public Health Emergency of International Concern (PHEIC) – one of its highest levels of alert under the International Health Regulations (2005) (IHR), a legally binding agreement between Member States to work together on global health security. At this point, several Member States became anxious, but most did not have a clear idea of what a PHEIC alert actually meant in the context of their response.
On 4th February, WHO's Director-General Dr Tedros Adhanom Ghebreyesus announced that the world had a "window of opportunity" to invest in prevention and control as there were a limited number of confirmed cases outside China. By 21st February Dr Ghebreyesus called the international community to action as "the window of opportunity was narrowing". How did Member States really interpret this message? Was the international community really grasping the idea that we were about to miss the last opportunity to contain the spread of the virus? Was it already too late?
As February rolled into March, the WHO highlighted a huge shortage of equipment for frontline healthcare around the world and finally on 11th March, nearly three months after the first reports, the WHO declared COVID-19 a pandemic.
Throughout April, the WHO made desperate calls to global leaders to put aside any differences, step up collaboration and act in unison. However, by this point, some Member States were struggling to stay ahead of the virus and could only think of themselves, instating measures to protect their citizens and borders without the time to consider a concerted multilateral response.
At the time of writing, with over 5.2 million coronavirus cases reported globally, more than 336,000 deaths and many more unreported cases, the pandemic still rages on. While China claimed to have recovered from the virus, its north-eastern city of Shulan is currently in lockdown after a cluster of coronavirus cases emerged, fearing a second wave. Meanwhile, its political adversary on the issue, the United States, has more than 1.6 million confirmed cases with more than 95,000 deaths, the highest in the world. Other regions like Europe are slowly emerging from strict lockdowns but in Latin America the number of confirmed cases has passed half a million and continues to rise, with Brazil the worst affected.
This is the first truly global health crisis that "We the Peoples" have suffered since the foundation of the UN: every citizen of the world is at risk. The pandemic has forced governments to impose draconian restrictions in an attempt to mitigate the collapse of their public health systems while simultaneously injecting unimaginable levels of capital directly into their economies to soften the financial impact. And yet, if all the governments had rapidly coordinated their responses, collaborated at an early stage and acted in unison, the global impact may have been contained and the recovery period shortened. Moreover, if clearer communication had come from the WHO in a more timely fashion, even the most self-interested and ill-prepared Member State would have known what pre-cautions to take as the viral threat grew and their citizens could have held their governments accountable.
The wider UN has also been lacklustre in its response. Who better than the UN to digest WHO's early warning messages and convey the right message to its Member States? Who better than the UN to orchestrate a coherent global response through its Security Council (UNSC)? "The UN has a huge role to play in bringing together countries and people during these trying times," says Amir Dossal, President of the Global Partnerships Forum, to ensure that "no one is left behind".
There are 3 articles of the UN Charter that clearly determine the UN's role in such emergency situations: Article 13 refers to the UN General Assembly's role in initiating international cooperation on economic, social and health issues, Article 57 describes the need of engaging specialised agencies, such as the WHO, and eventually under Article 99, the UN Secretary General must bring forward any matter which may threaten the maintenance of international peace and security to the attention of the Security Council. Unfortunately, to date, the UNSC has not produced any meaningful statement to tackle COVID-19 as efforts have been obstructed by political conflicts between the U.S. and China.
While the UN Secretary-General, António Guterres has referred to the pandemic as "the biggest challenge since the Second World War" and has acknowledged that "normal rules no longer apply", the General Assembly started to address COVID-19 only in mid-March and its response has not passed beyond a non-binding resolution that called for "intensified international cooperation to contain, mitigate and defeat" the coronavirus.
Despite WHO's leadership through the SARS, MERS, Ebola, Avian Flu outbreaks and its extensive knowledge of past pandemics throughout history, Member States have voiced their frustration at the WHO's handling of the pandemic. One of the organizations biggest donors, the U.S., has even suspended its funding and has threatened to withdraw its membership if substantial changes are not made. Other countries, such as Australia, have requested more transparency and an independent investigation of the causes of the coronavirus outbreak. A resolution, presented by the European Union (EU), on behalf of 100 Member States, called for an independent inquiry into the WHO's response to the coronavirus pandemic and was approved at the first virtual annual assembly (WHA) of the WHO's 194 members on 20th May. The day before, on 19th May, an interim independent review on the WHO's conduct and response to the virus was released by the Independent Oversight and Advisory Committee (IOAC) for the WHO Health Emergencies Programme.
Communication is the most important tool in any international crisis and 'communicative multilateralism' must be at the core of all response strategies. The IOAC report calls for "greater global solidarity and stronger multilateral cooperation" but a close reading of the recommendations underlines the clear need to improve the clarity of the communication framework between the WHO and its Member States.
'Communicative multilateralism' has also been at the heart of suggested reforms by the IOAC report to the WHO's response framework. It has been reported that some Member States do not consider a PHEIC declaration a "sufficiently clear trigger" due to its broad coverage between a small outbreak and a pandemic. Alpo Rusi, a distinguished Finnish diplomat recently told us, "A more effective early warning system needs to be urgently set up at the UN". There have been other sensible calls for change including, "a stepped level of alerts and galvanization of response measures added to the IHR" and "IHR-nominated focal points in governments to adequately raise the alarm", that must be heeded.
Additionally, the people must be able to hold their governments to account and how can they do this without clear and simple communication, well defined categories of alert and detailed response measures from the WHO? "Covid-19 is wreaking havoc on the health and economic well-being of our society. As individuals, we have readily conceded life-changing decision-making to our leaders, and we now assume and indeed expect them to do what is in our best interest", exemplifies Amir Dossal, President of the Global Partnerships Forum.
The IOAC's recommendations provide the opportunity to explore further the mechanisms already in place and well known by Member States that could "trigger" a much needed sense of urgency that the WHO tried but failed to convey to the international community. Lessons could be learned from other disaster response strategies, for example, there are clear and simple categories of alert to the likely effects of hurricanes and earthquakes that have been tried and tested for over 50 years and are widely understood by governments, scientists and the public alike. There are clear lessons that the WHO and the UN can learn from such natural disaster response systems.
There is a general understanding that this pandemic will have far-reaching political, economic and social implications. Parag Khana, an expert on international relations told us, "If we are lucky, the world will pass 'peak virus' within the next six months. But the economy, governments, and social institutions will take years to recover in the best-case scenario. Indeed, rather than even speak of 'recovery,' which implies a return to how things were, it would be wise to project what new direction civilization will take. That too will be a bumpy ride. The next 3-5 years will remind us that COVID-19 was the lightning before the thunder".
There are opportunities to improve following any crisis but before we transform the way society has functioned for hundreds of years, we must determine whether multilateralism and globalization is to blame or if there are other weaknesses in the system that have led us here, such as an alarming weakness of national economic, social and health systems?
We must be careful that rising geopolitical tension is not exploited by some national political elites as an excuse for imposing inward-looking policies and strategies. This may bear fruit on the short- term but will be counterproductive longer-term. A shift to nationalism would disrupt global supply chains of goods and services, doing harm to economies of scale and the provision of aid which will worsen health security. World leaders must step back from knee-jerk reactions to retrench and instead should come together in order to pursue modalities of international cooperation.
Clear communication channels only work if the message is simple and the recipients are educated on the subject. While the IOAC's recommendations call for "more robust use of WHO collaborating centres around the world, expert networks, such as technical advisory bodies, and public health institutes", we believe that they should be more ambitious and aim to strengthen the understanding of health systems and pandemics within schools, universities and the public at large. As for the international organizations such as the UN and WHO it must be clear: reforming them and updating them to the requirements of the globalized digital era necessitates 'communicative multilateralism' and the launching of 'Verified' by the UNSG António Guterres on 21st May, to create a cadre of "digital first responders" to fight misinformation, may be a positive step to adjust.
* Srgjan Kerim, President of the 62nd session of the UN General Assembly, is a seasoned diplomat, scholar and businessman with more than 30 years of international political experience as Minister of Foreign Affairs and Ambassador of the Republic of Macedonia. Mr. Kerim began his academic career as a professor of international economics at the University of Belgrade. In addition, he was a visiting professor at the University of Hamburg (Germany) and at New York University. Mr. Kerim is also a recipient of the United Nations Millennium Development Goals Award and has been decorated with honours by nations such as Italy, Germany, Austria, the U.S. and others.