A Few Words in Defence of Francis Fukuyama
Thirty years ago, in the summer of 1989, the National Interest published the famous article "The End of History" that made the young American political scientist and philosopher Francis Fukuyama famous. Three years later, the article was expanded into a voluminous book that became a bestseller in the United States and was translated into dozens of foreign languages.
In Russia, or at least among Russian intellectuals, The End of History quickly became a symbol of the era, much like the crimson jackets of the first "New Russians," liter bottles of the Dutch distilled spirit Royal and the electrifying Macarena. Fukuyama was cited, Fukuyama was quoted, but most often, Fukuyama was criticized. For the haughtiness of his liberalism. For his superficial and unprofessional view of history. For his free interpretations of Hegel. For being an apologist of the "unipolar world." Hardly any other contemporary western scholar was such a popular punching bag for Russian social scientists. Echoes of this criticism are heard even today, 30 years later, although, over these decades, Fukuyama's work has somewhat receded into the background, ceding its place to new equally stark and equally provocative works by other authors.
I have always found it hard to share the spirit of the many critics of The End of History, if only for the simple reason that I met the scholar long before he became the great Francis Fukuyama. Back then, he was Frank, a young RAND staffer studying the Soviet strategy in the "third world." At the start of perestroika, I had the opportunity to be the leader, on the Soviet side, of a bilateral cooperation project involving young Soviet and American scholars, and Fukuyama was a collaborator on that project. He did not appear to me at that time to be either the most charismatic, or the most eloquent member of the American team. However, he also was not a stubborn dogmatist or a fanatical ideologue. In general, Frank preferred to listen, rather than to speak. It was difficult to reproach him for either intellectual arrogance or pointed disregard for other people's opinions.
Of course, his sudden fame and his headlong breakthrough into the inner circle of the American intellectual elite could not but leave their mark on Fukuyama. Meeting him in Washington from time to time during the 1990s, I was saddened to see him becoming increasingly self-important. Sometimes, he sounded patronizing and bossy. Nonetheless, he was still interested in new ideas, always ready for a dialogue, capable of evolving and changing his views, of acknowledging his mistakes and errors: Fukuyama carried these features of his young self through the 1990s and into his older age.
When university academics attack Fukuyama, they do not always take into account the obvious point that every literary genre has its laws and specific features. The End of History of 1989 should be seen not as a fundamental academic work, but as an intellectual provocation, a political manifesto of sorts. The Manifesto of the Communist Party by Karl Marx and Friedrich Engels should not be approached with the same yardstick as Marx's Capital. When, 30 years later, we look back at Fukuyama article in the National Interest, it appears romantic, combative and naïve, but does Mikhail Gorbachev's "new thinking" rhetoric of the same time look any less romantic and naïve? And which one of us was not a naïve romantic in 1989?
Viewing western-type liberal democracy as the final stage of humanity's development and as the universally optimal socio-political form, Fukuyama arrives at the conclusion that for states with a "stable democracy," history in its traditional interpretation – with its conflicts and wars, harsh rivalries and nationalism – had already ended by the last decade of the 20th century. And, together with history, traditional politics, philosophy, religion, and even the arts should also become things of the past. For instance, traditional domestic and foreign policies are increasingly replaced with politically neutral mechanisms for balancing the multidirectional interests of various social groups or states. Fukuyama sees fine-tuning state institutions and finding a balance of interests in "post-historical societies" as technical or even mathematical problems; in that respect, he is closer to Descartes's rationalism than to Hegel's dialectics.
For Fukuyama, the world where history continues is limited to the global periphery, to those countries and regions that still have to complete the process of their modernization. The periphery is still plunged into armed conflicts; this the place of bloody revolutions, clashes of irreconcilable ideologies and international coalitions that form and collapse. The "post-historical world" will for a long time run on a parallel course with the "historical world," but since the former is much stronger, more efficient and more attractive than the latter, the global "core of liberalism" will inevitably continue to draw parts of the "traditionalist" periphery into it, thus bringing the end of history on global scale closer.
Let us not forget that "The End of History" was written when the global socialist system was collapsing before our eyes, when the global "East-West" split seemed to be disappearing into oblivion forever, when the "third wave of democratization" had peaked, when those tectonic social and economic shifts that would later be called "globalization" were being felt everywhere. Bards of the liberal triumph abounded in those times of trouble, but it was Francis Fukuyama who succeeded in giving this triumph a truly epic scale. His eschatological utopia directly challenged the Christian eschatology (the end of history as the Second Coming of Christ and the Kingdom of God on Earth) and the Communist eschatology (the end of history as the result of building a classless society and the atrophy of the state).
Apparently, it was the large scale of Fukuyama's concept and the ultimate rigidity of his logical construct that made his views so popular with the Clinton administration, and with the George W. Bush administration in particular. As always, practice far outstripped theory, taking Fukuyama's ideas to their logical conclusion. While Fukuyama wrote about global democratization, for politicians in Washington at the turn of the century, democratization was reduced to global Americanization, and the ideal world order consisted not in searching for mathematically calibrated balance of interests of "stable democracies," but in perpetuating the notorious "unipolar moment" that emerged in the world following the self-destruction of the Soviet Union.
Admittedly, Fukuyama himself paid tribute to the political situation of the day. Even though he wrote about the necessarily long parallel co-existence of the "post-historical" and "historical" worlds, it did not preclude him from long supporting the interference of the United States in the affairs of the global periphery and, in particular, from calling for the overthrow of Saddam Hussein's regime in Iraq. However, it was the U.S. intervention in Iraq that caused Fukuyama to undertake a very serious revision of his political stance. By 2004, he had cut his ties with his old friends in the George W. Bush administration and even decided to stop cooperating with the conservative National Interest journal that had opened the door to global fame and intellectual influence for him.
As often happens with bestselling authors, the works of the "mature" Fukuyama were less popular than The End of History. They are not marked by his erstwhile radicalism and firm conviction of his own self-righteousness. The "mature" Fukuyama is more restrained in his assessments and more cautious in his conclusions than the "young" Fukuyama. And still, he makes worthwhile reading, at least in order to trace the tell-tale evolution of one of the most notable and consistent proponents of the political philosophy of liberalism.
For instance, while Fukuyama previously viewed the state as a hindrance to socioeconomic development than a means towards it, now he stresses the importance of strong and effective governmental institutions. While previously he defined the interaction between "post-historical" and "historical" worlds solely as a process of the former gradually subsuming the latter, now he insists on the need to analyze the internal development factors of "traditionalist" societies. While previously the outcome of the global confrontation between western democracy and eastern authoritarianism appeared obvious to him, today, given the growing rivalry between the United States and China, Fukuyama leaves the question of the model for the future human civilization open.
Let us, however, go back to The End of History. Re-reading various reviews of Francis Fukuyama's first works (let us note in parentheses that, apparently, not all critics took the trouble of reading the source material), one involuntarily arrives at the conclusion that, in their desire to refute, score points against, or even pointedly "unmask" the famous American scholar, Fukuyama's many opponents overlook the fundamental questions that you simply cannot help asking upon reading Fukuyama's works. There were no convincing answers to those questions 30 years ago, nor are there any today.
Of course, like all utopian thinkers before him, Fukuyama makes a mistake when he talks about the impending "end of history." History did not end in 1989, nor has it ended in 2019. It will continue for as long as humanity continues to exist with all its emotions, biases, ambitions, and bouts of madness. But what form will history take? Will we see it moving in circles, endlessly repeating the same cycles? And will the periods of antiquity, traditionalism, modernity, and post-modernity follow each like the seasons of the year? Or will history develop in a spiral? Are the many economic, sociocultural, and political shifts Fukuyama noted 30 years ago irreversible? And if history is a spiral and not a circle, what is the radical difference between the turns of that spiral that follow each other?
Fukuyama does, indeed, appear to have overestimated the expansionist potential of global liberal political systems. Yet, as far as one can see, in the 30 years that have passed since liberalism triumphed globally over communism, no comprehensive alternative to political liberalism that would be comparable to communism has appeared. The rising Islamic fundamentalism or the burgeoning national particularism can hardly be considered such alternatives. China is apparently not ready to propose an export-oriented model of its political authoritarianism. While Russia is drifting farther and farther away from the West politically, it continues to declare its adherence to the basic values of western democracy and market economy. How many decades more do we need to wait to see a full-fledged alternative to liberalism? Or was Fukuyama correct and such alternative cannot be invented as a matter of principle, just like we cannot invent the perpetual motion machine?
Indeed, Fukuyama's notion of the world's black-and-white split into "historical" and "post-historical" appears naïve and unconvincing today. The dividing line between "history" and "post-history" does not run between states, it runs between individual social, political, religious, and other groups within each country. Put very simply, it is the division between those who somehow benefit from globalization and those who become its victims. Hence the deep split in the US society today. Hence the unprecedented polarization of political life in Europe. Hence the drama of Brexit. This is the source of many political problems that Russia faces today and that China will face, too, sooner or later. Yet, the fact that dividing lines do not run where Fukuyama saw them and the way he saw them does not remove the problem of the split itself. Moreover, it is the close intertwining, interpenetration, and inseparability of the "historical" and "post-historical" worlds that makes the task of searching for the algorithms of their co-existence far more difficult. Fukuyama gave just a very general outline of this task.
Indeed, Fukuyama was a romantic and an idealist: he believed in the liberal idea, in the "grand meanings" of history, in the possibility of ordering international relations on a rational basis. This conviction was the source of the optimism that is evident in his early works. Today, little is left of his faith in the almighty political liberalism and in the ultimate triumph of liberalism. Fukuyama's grand meanings have been refuted, trampled into dust and ridiculed many times over. Yet, what have the critics put forth as an alternative concept of a stable and efficient world order? An ambiguous and poorly detailed concept of an archaic "multipolar world"? Apocalyptic pictures of an impending free-for-all, chaos, wars, and conflicts? Predicting future misfortunes and upheavals does not take great insight; minimal imagination suffices. However, finding a way of restoring global governance that is more realistic than the "end of history" requires grand-scale thinking and intellectual audacity that are at least comparable to the scale and daring of the young Fukuyama.
Incidentally, the full title of Francis Fukuyama's book published in 1992 is The End of History and the Last Man. If the "end of history" can be interpreted as a direct reference to Hegel, then "the last man" is a term that Fukuyama clearly borrowed from Nietzsche. In his programmatic Thus Spoke Zarathustra, Nietzsche depicts the antipode of his Übermensch as a being that has completely lost the will to power and willingness to take risks, a being that seeks only creature comforts, momentary pleasures, and security. Through Zarathustra, Nietzsche predicts a time when the society of "last men" will lose the differences between rulers and subjects, the strong and the weak, the outstanding and the mediocre. This is a society that has no flight or plight of spirit; it has no criminals, but it also has no heroes. The social fabric is growing progressively thinner, and society is rapidly fragmenting into individual human atoms. Conflicts are becoming a thing of the past, but creativity fades, too. Supra-personal goals fall into myths and legends, personal goals become the only important thing. The place of the human-creator is taken by the human-consumer.
Fukuyama turns to Nietzsche to outline one of the most fundamental problems of the "post-historical world." He thinks that the coming of the "last man" may become a side effect of the "end of history," and it will bring human civilization to decline and ruin. At the same time, however, Fukuyama makes multiple qualifications and reservations to the effect that the "post-historical society" can put various obstacles in the path of the "last man."
But there is a paradox here. History has not ended, "post-historical" society has not triumphed in any country, but "the last man" has already appeared on our common horizon. He does not give a damn about whether history has ended or not: history has nothing whatsoever to do with him. He saunters along, as the "last man" should, without being in a hurry. He has nowhere to hurry, and no reason to: he has eternity in front of him. Yet, the slow, shuffling steps of the "last man" are heard ever more clearly in the West and in the East, in the North and in the South. He saunters around the planet as if he is its master, and as he walks, he surveys his new piece of real estate.
Friends, we need to do something with this insolent claimant of our rightful abode!
From our partner RIAC
Cutting Distances with a Cricket Stump
Sports are the common threads that bind people and countries together. The interlocking rings of the Olympics rings symbolize the coming together of all nations. The former US President Nixon successfully used "ping-pong diplomacy" to open the US-China relationship leading the US to lift embargo against China on June 10, 1971. Cricket has been used in a similar manner to bring together the people of different countries, especially South Asians. Sport in South Asia is a significant part of culture. For South Asians, it is not only a sport but part of their collective identity. Some legends of Cricket in South Asia like Imran Khan, Sachin Tendulkar, Waseem Akram, Sunil Gavaskar, Kumar Sangakkara, Shahid Afridi, Shakaib Al Hasan, Shoaib Akhtar and Virat Kohli are the household names. Though, Pakistan is known as the manufacturer of the official FIFA World Cup ball, football is not popular in Pakistan. Pakistan has remained world champions in Squash, Hockey, Cricket, Snookers, Kabaddi and many other individual events of athletics, yet cricket is the most sought-after sport in Pakistan despite bottlenecks like terrorism and COVID-19.
While the overall sports spectrum went down, Pakistani cricket maintained its presence in cricketing world. Since last few years, Pakistani cricket team has been able to revive and reinvent itself internationally. I remember one of the slogans during Independence Cup 2017 in Lahore that said "It is not Pakistan vs. World, it is Pakistan vs. Terrorism". In Pakistan, cricket is also a measure of national strength. Pakistan's cricket teams take part in domestic competitions such as the Quaid-e-Azam Trophy, the Patron's Trophy, ABN-AMRO Twenty-20 Cup, and the ABN-AMRO Champions Trophy. In 2015, Pakistan Cricket Board (PCB) organized a franchise based T20 cricket league known as the Pakistan Super League (PSL). The two seasons of PSL, 2020 and 2021 are held entirely by PCB. Additionally, Mr. Imran Khan, incumbent Prime Minister of Pakistan has conceived the new basic structure of the game in country.
Pakistan-World Champion
Pakistan has won international cricket events, which include the 1992 Cricket World Cup, the 2009 ICC World Twenty20 and the 2017 ICC Champions Trophy besides finishing as runner-up in the 1999 Cricket World Cup and the 2007 ICC World Twenty20. Women's cricket is also very popular, with KiranBaluch holding the current record of the highest score in a women's test match with her innings of 242. Mr. Imran Khan has the honour of leading Pakistan national cricket team which won the 1992 Cricket World Cup. In 2010, he was also inducted into International Cricket Council's Hall of Fame.
Hitting Balls not Borders
In South Asia, cricket and politics are interwoven. Wars have been fought and conflicts have been de-escalated alongside the bat hitting ball. The history of India-Pakistan relations did not inspire confidence in rebuilding relations through non-political means. However, the cricket matches between them are loaded with deeper political and diplomatic meaning.
From 1947 to 1965 only three test series were played between India and Pakistan. The 1965 and 1971 wars led to complete stoppage of cricket exchanges between two countries and there was a very little window to use cricket as a tool to maintain goodwill. After a gap of 17 years, cricket was resumed between them in 1978. The first instance of cricket diplomacy was in 1987 when General Zia-Ul-Haq visited India to attend a test match in Jaipur, and the resulting diplomatic dialogue cooled relations. In 2004, Prime Minister of India, Atal Bihari Vajpayee, went to Pakistan to attend the South Asian Association for Regional Cooperation (SAARC) summit. He also allowed Indian cricket team to visit Pakistan to play and advised the cricketers to not only win the matches, but also the hearts of Pakistani public. Over the next three years, the two countries played each other three times. Cricket diplomacy again emerged when then-Indian Prime Minister Manmohan Singh and his Pakistani counterpart, Yousuf Raza Gilani, met each other for the World Cup 2011 semifinal between India and Pakistan. Peace talks started again and Pakistan toured India in December 2012 for a T20 and three One Day Internationals (ODIs). The efficacy of cricket diplomacy in Indo-Pak relations can also be gauged from the fact that it brought both states to the negotiating table to manage the issue of Jammu & Kashmir (J&K).
All for One and One for All
Any major international sporting event like a World Cup gives one a sense of belonging to a larger global community. Sportsmen have always been successful goodwill ambassadors for any country and have admirers across borders. Fans' love for cricket break all barriers that is why the peacekeepers see cricket as a tool to bind people together. Despite tensions, Pakistani fans recently celebrated India's historic win over Australia. Nelson Mandela also believed that "Sport can create hope where once there was only despair. It is more powerful than government in breaking down racial barriers."In short, a link between international cricket's revival and national resilience need to be established. Restarting international cricket in South Asia would enhance the opportunity to establish aspired will of peace and prosperity.
Can diplomats be proactive online without becoming "wolf-warrior"?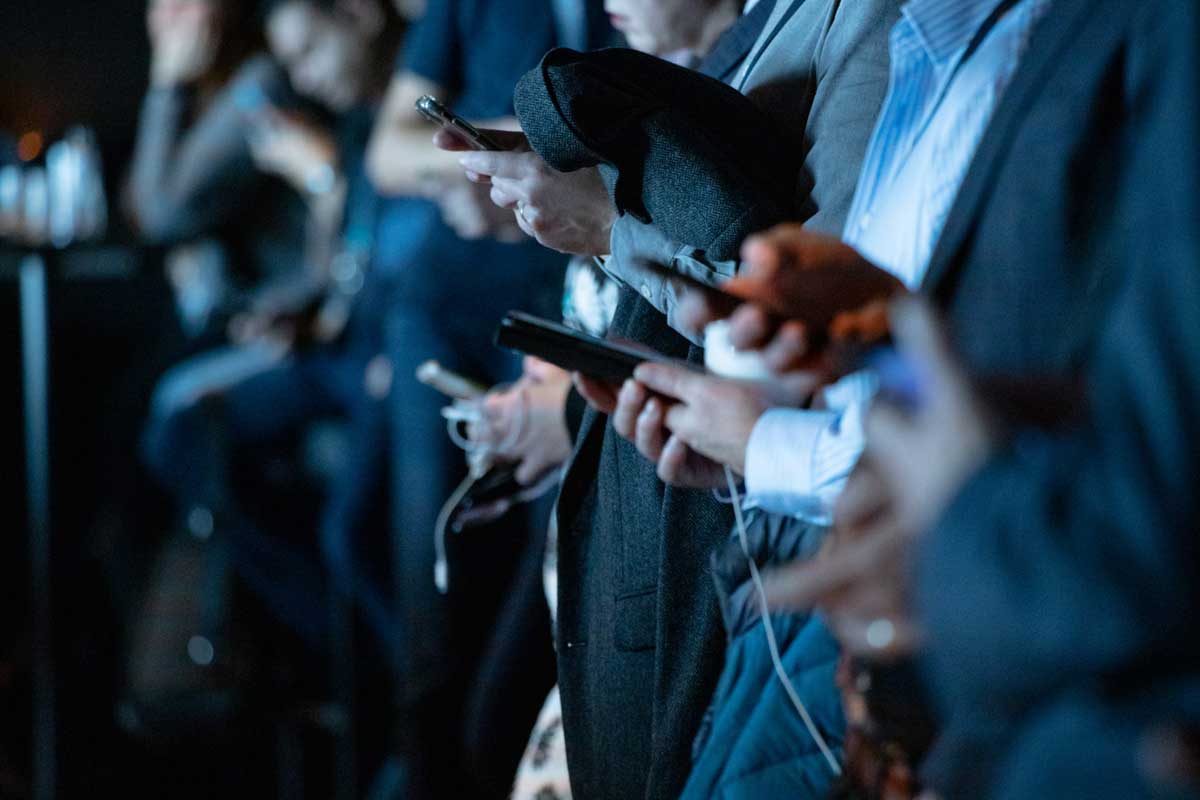 With the increasingly important digital world, traditional, offline tools and approaches are becoming less and less sufficient and effective in shaping the public conversation, influencing the global or national public opinion, and obtaining trust.
As a part of reform that veers towards revolution in a domain well known for its adherence to norms, today's diplomacy is also experiencing functional changes in terms of what strategic communications means in the digital environment. As we are witnessing lately, the emerging diplomatic virtual presence has become a significant part of public diplomacy and policy.
Today, the undeniable power of social media lies in its fundamental role of linking the public and political sphere as part of a worldwide conversation. It is notable that the general reason behind its effectiveness and the steep rise of adoption lie in the power of this environment of building strong brands and credibility. This certainly is today's Zeitgeist and involves the systematic cultivation of the attempt to influence the public opinion with every single action and to boost social legitimacy, in a more and more interconnected world that seeks to turn individual gestures and actions into symbols.
However, does this fully explain why social media is becoming an emerging playground for sarcasm and open battlefield for a digital war of accusations and threats?
One of founders of today's Twiplomacy phenomenon is the former US president, Donald Trump, who proved to be, for better or worse, one of the most vigorous and captivating presences on social media among world leaders. What is striking in this is the gradual increase in the adoption of the new diplomatic style, known as the Wolf-warrior approach, which gained prominence in the context of the COVID-19 crisis and Chinese presence in the social media. This approach, which originated from a Chinese patriotic movie, in which the main mission of the warrior is fighting back foreigners, is characterized by a more aggressive and assertive style of conducting foreign policy.
It is argued by some that this approach is not being adopted in order to display authoritarian tendencies and to project but rather it is more often adopted by Chinese diplomats as a defense response to the repeated attacks and accusations. It seemed to be the straw that broke the camel's back. Drastic times call for drastic measures?
Either way, the US-China digital war leads to questioning the adequate behavioral approaches to addressing the continuous global power competition and diplomatic tensions. Assertive and offensive or proactive? What makes a wolf-warrior and where do we draw the line?
When credibility and national identity are under threat, assertive approaches seem to come in handy when defending one's stance and strengthening confidence. We know it very well from the Chinese ancient wisdom: project strength when you are weak. This general principle applies to political stances and authority in advancing agendas, as well as preserving independence in hegemonic environments. However, when increased assertiveness is taken down the wrong road, the world ends up being divided into conflicting blocs. While proactiveness is certainly the adequate modus operandi to overcome such blockages and prevent escalating disputes from bouncing back, the line is certainly crossed when it reaches bullying and propaganda levels.
What is the smart and well-balanced dose of actions when interests and sovereignty come first? Assertiveness or smart power?
Proactiveness and high reliance on social media can also be channeled into advancing one's objectives and consolidating strategic gains through smart use of power or through soft power. One of the best examples of this strategy is India's Prime Minister Narendra Modi, who's presence on Twitter proves that, most of the time, the tone defines the effectiveness of the message and that balance is to be preferred to unhinged assertiveness. In the end, the art of persuasion is not limited to the right choice of words and actions here and now but also includes the challenging task of building trust in the long run.

China-India Vaccine Diplomacy – Will Pakistan Learn From Neighbors?
Modern infectious diseases and viruses have stimulated anew war and conflict along with poverty, counterurbanization (deurbanization), and climate change that need freshassessment in international relation arena. International cooperation for objective of infectiousdisease control goes back to atleast the 14th century, and to the later date of 1851, when Europe held its first International Sanitary Conference for multilateral cooperation to prevent the spread of cholera and yellow fever. Beginning in 2000, vaccine became cohesive as key tools in helping developing countries to achieve MDGs. In 2007, foreign ministers from seven countries issued the landmark "Oslo Ministerial Declaration" that formally linked health to foreign policy. Yet,in the past, there have been very few moments, as CoVID19, that assimilated such a huge number and variety of the world's state actors at diplomatic front. The coronavirus vaccine – one of the world's most in-demand commodities – has become a new currency for "Vaccine Diplomacy". Vaccine diplomacy is not only the use of vaccine to increase diplomatic relationship and influence other countries but also, from a strategic perspective, vaccine access opens the door to expand long-term health security provisions.
China, one of the first countries to make a diplomatic vaccine push, promised to help developed and developing countries.Since the start of the pandemic, China used medical supplies to pursue foreign policy gains, sent masks and protective equipment to hard-hit territories,at present distributing vaccine.The vaccine diplomacy is a expansion of China's endeavors to frame itself as the solution to the pandemic. Since the early days of the CoVID19 outbreak, China's President Xi Jinping has focused on publicizing Chinese efforts to supply medical aid worldwide. China's planeloads of CoVID19 donations including hospital gowns, nasal swabs, and surgical masks etc. – were regardedoptimistically, especially in developing countries. In addition, Chinese government sent experts to support medical personnel across the continent.Correspondingly, the Serum Institute of India, one of the world's largest vaccine producers,produced Covishield, developed by Oxford-AstraZeneca. India's Foreign Minister S. Jaishankar said it plans to supply CoVID19 vaccine to 49 countries in Asia, Africa, Latin America, and the Caribbean. So far, the country has been distributed 22.9 million doses under its "Vaccine Maitri" (Vaccine Friendship)initiative. Mr. Jaishankar also announced a gift of 2 lakh vaccine doses for about 90,000 U.N. peacekeepers serving in numerous hotspots around the world.
The vaccine race has become a new domain for China-India strategic competition. China's whole state apparatus is behind the drive and Beijing sprang into action "Health Silk Road" through the cooperation channels of its Belt and Road Initiative (BRI). Moritz Rudolf (German Institute for International and Security Affairs) says, "Health was one of the many subtopics of the BRI. With the pandemic, it has become the main focus". On the other hand, C. Raja Mohan, (Director, Institute of South Asian Studies at the National University of Singapore) said, "There is no way India can match China on a lot of issues, but in this particular case, because of India's pharmaceutical infrastructure, India is in a good position".In reality, both countries arecontemplating vaccine diplomacy as a matter of national pride and soft-power projection.
In Pakistan, the power of vaccine diplomacy has been underexplored despite the successful facts that included promoting peace between the Cold War powers of the 1950s and 1960s.The historical and modern-day track records of vaccine diplomacy are impressive. But, it has not yet led to an overarching framework for its expanded role in foreign policy of Pakistan. At the moment, the Ministry of Foreign Affairs, the Ministry of National Health Services, Regulations and Coordination, and National Command and Operation Center should establish vaccine diplomacy framework and play an imperative role in promoting international health agreements between Pakistan and governments throughout the world. Vaccine diplomacy will not only enhance Pakistan's reputation in international arena but also blunt the propaganda of anti-Pakistan forces within boarder and abroad. Consequently, vaccine diplomacy activities should integrated into the foreign policy of Pakistan.