"Ukrainian Spring" Zelensky style
The spring of 2019 may someday go down in the history of Ukraine as a time when Ukrainians experienced what could be described as a period of a "psychological thaw." No matter who may be saying what about his or her "sixth sense," or all sorts of quasi-scientific analyzes, hardly anyone either in Ukraine or elsewhere in the world could imagine the country's top job ending up in the hands of a buffoon! The main hopeful was Yulia Tymoshenko, followed by Yuriy Boyko, with Petro Poroshenko trailing far behind in fifth place. Volodymyr Zelensky was just a virtual candidate, one who could only be voted for "just for fun," as young people use to say these days.
How come? Tymoshenko had her electoral victory stolen by Poroshenko, who was still president then. Even funnier, he actually handed that pilfered victory to an absolute outsider, and long before the first round of elections to boot. That is why ordinary people turned away from the traditional candidates and voted for Zelensky in protest against the oligarchic president's disregard for the rule of law and the very lives of his people. This is what lies on the surface though, but there have been much deeper changes going on in Ukrainian society than what just meets the eye.
What happened in the spring of 2019 actually ushered in a whole new era! By this I certainly do not mean the end of the "Poroshenko era" and the advent of the "Zelensky era." Too much credit for both of them! Small wonder, that the new president feels so ill at ease in his newly-acquired job. Quoting William Shakespeare, "Uneasy lies the head that wears a crown."
I have heard a lot of enthusiastic praises sung to the new Ukrainian president, as well as his absolutely wrong and manipulative comparisons with the Russian president by ordinary and not so ordinary people here in Russia. It won't be long, however, before all this enthusiasm is replaced by disillusionment once President Zelensky's first 100 days in office are over and his popularity both in and outside Ukraine has waned. My question is whether his enthusiastic supporters in Russia are ready to publicly admit their mistake.
Let's get back to the whole new era that made its entrance in the spring of 2019. In fact, Poroshenko's departure and Zelensky's election signal the start of a new era, when the old generation politicians step down making way for new, younger ones. That this transition occurred without another Maidan does not attest to its evolutionary nature though. On the contrary, there have been more than revolutionary changes going on in Ukraine, and this primarily concerns the consciousness of the Ukrainian people. Indeed, Zelensky's inaugural speech fully answered the aspirations of three-thirds of his compatriots, because it was exactly what they wanted to hear from their newly-elected president. Moreover, an analysis of posts in social networks revealed another very interesting phenomenon: all of a sudden, the generation of forty-year-olds began to seriously consider the possibility of participating in the workings of the country they live in, not for the purpose of personal enrichment or satisfaction of their own ambitions, but for a chance to work for the benefit of all.
So what, you might ask: a generation change is something every country goes through. What is the "trick" behind Zelensky's election? Well, the "trick" is that people hope that there will be no relatives of Poroshenko, Tymoshenko, Yanukovych or any other well-known politician and official among the new generation of managers; that all these newcomers will be self-made people. People are fed up with the powers-that-be where corrupt and thievish dads hand their posts over to their equally corrupt and thievish offspring. This is the main reason for the choice Ukrainian voters made in March and April. I do not deny the effectiveness of political technologies or the veracity of conspiracy theories, of course. I'm just trying to explain why people voted for Zelensky and what they hoped for. Take a look at the so-called "ZE-Team." Yes, many of them are "childhood friends," "partners," someone's "protégés," etc. But there are also people with scientific degrees and excellent professional reputations, not someone's children, but people who have achieved something with their brains. This is the only thing that inspires a cautious hope for a generally positive trend now emerging in Ukrainian society.
What will happen next? Well, there will be disappointment. War, economy and diplomacy will most likely continue to weigh down the new government. Moreover, the period of universal admiration of Ukraine by the collective West will prove rather short-lived and will make way for indifference, irritation or even hostility, which could ultimately force Kiev to gravitate away from its present geopolitical course. The life of ordinary people will not become any better either. The big question, however, is the impact that the advent of a young productive class will have on the state of affairs inside Ukraine. Will today's sixty-year-old elites wish to turn to the emerging generation of forty-year-old leaders? What I would like to know, however, is the name of the country these sixty-year-old elites actually live in…
From our partner International Affairs
Polonia: Poland's diaspora policy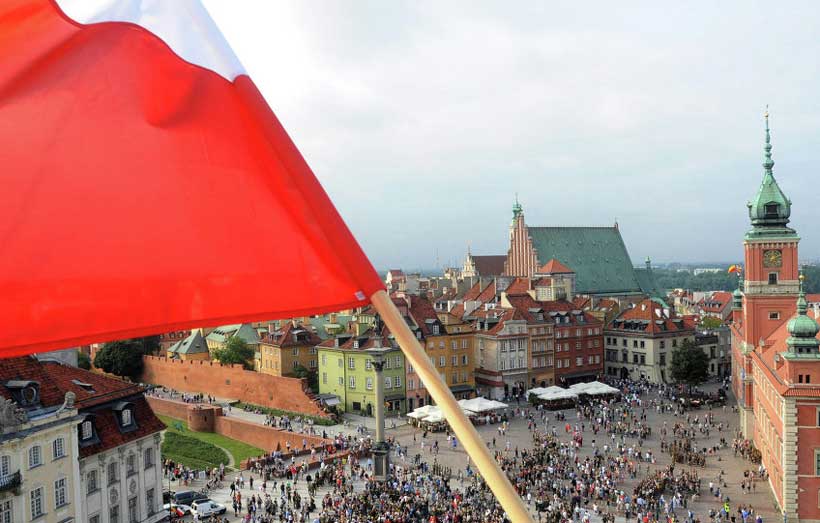 In 2007, the Polish authorities for the first time adopted a government program to promote cooperation with the Polish diaspora (Polonia) and Poles abroad. In 2002, they introduced May 2 as Day of Polonia and Poles Abroad.
The strategic objectives of this program for 2015-2020 include support for the development of Polish language and culture among Poles abroad, strengthening Polish national identity among representatives of Polonia, contributing to the popularity of Polonian organizations abroad and the return of Poles living abroad to their homeland, establishing economic, scientific and cultural contacts between Poland and Polonia .
The Polish Foreign Ministry estimates the number of members of the Polish diaspora, including ethnic Poles and people of Polish descent, at 18-20 million, one third of them were born in Poland. Polonia and the Poles rank the sixth if we compare the proportion of members of the diaspora abroad with the population of the country of origin. 18% of tourists visiting Poland are members of Polish organizations abroad and ethnic Poles.
The largest Polish diasporas are in the USA (9.6 million according to 2012 reports), in Germany (1.5 million) and Canada (1 million). Poles are also living in France and the United Kingdom (0.8 million in each), the Netherlands (0.2 million), Ireland and Italy (0.15 million in each), the Czech Republic (0.12 million), Sweden and Norway ( 0.11 million in either), Belgium (0.1 million). In countries such as Austria, Spain, Denmark, and Iceland, members of the Polish diasporas number less than 100 thousand people.
According to the Polish Foreign Ministry, more than 1 million Poles and people of Polish descent live in post-Soviet countries. According to the ministry, these estimates are not accurate – for one, in Belarus, the most "Polish" republic of the former USSR, the number of Poles and people of Polish origin could amount to up to 1 million (official reports estimate the number of Poles living in Belarus at 295 thousand).
Lithuania comes second by the number of Poles residing there – (250 thousand), the third is Ukraine (144 thousand), then Russia (47 thousand), Latvia (46 thousand) and Kazakhstan (34 thousand) – the fourth, fifth and sixth, respectively.
Polonia is conditionally divided by the Polish Foreign Ministry into ten functionality-based geographical groups: 1. Lithuania 2. Belarus 3. Ukraine 4. Latvia, Moldova, Romania, Slovakia, Hungary, the Czech Republic 5. Western European countries (Great Britain, Germany, France, Italy, Denmark, Switzerland, Sweden, etc.). 6. USA, Canada, Australia, New Zealand 7. Other European countries 8. Russia, the Caucasus, Central Asia 9. Brazil, Argentina 10.Other countries of the world.
This division was carried out on the functional, rather than numerical basis and there is no universal approach as to how to categorize Poles living abroad – each of the above mentioned countries sets its own requirements for working with Polonia. People who have Polish roots but do not speak Polish and who reside in the USA, Canada, Australia, New Zealand, Argentina, and Brazil are regarded as Polish diaspora by Warsaw. In this case, there is a need to popularize Polish informational and ideological products for Polonia in these countries in the language of the country of residence with emphasis on the economic and cultural components and projects for the study of the Polish language.
The latter bears particular importance. In Brazil, for one, there are more than a dozen Polish language courses. People who go there are provided with social benefits and all the necessary documents – student ID passes for students, work certificates for teaching staff (teachers get discounts 33% to 49% on public and rail transport in Poland, etc.), certificates of Polish schools for distance learning, etc.
Given the presence of anti-Russian sentiment in Poland's policy, it is not surprising that Russia, the republics of the Caucasus, and countries of Central Asia are among those that Warsaw accuses of breaching the rights of ethnic minorities, including Poles, which is not true. Working with Polonia in these regions carries a clear ideological touch, as historical grievances prevail over culture and economy. By intentionally inciting conflict, concocting accusations of violating the rights of ethnic minorities,Warsaw equips itself with ideological tools to justify its aggressive Eastern policy towards Russia, Belarus, and Ukraine.
In particular, there are noticeable attempts by Warsaw to force Polish organizations in Russia to participate in anti-Russian propaganda campaigns, especially regarding retrospective assessments of Russian-Polish and Soviet-Polish relations. Polish diplomacy cites the unsuccessful Polish uprisings of the 18th-19th centuries, exiled and repressed Poles of the tsarist and Stalinist times, return of Poland's western lands to Soviet Ukraine and Soviet Belarus following the Red Army's Polish campaign in 1939, etc.
The Polish Institute of National Memory (PINP), being an exclusively ideological structure, is on the list of state institutions and ministries that are responsible for cooperating with Polonia. A projecttitled "The Next Stop is History" has been launched in order to promote the historical and ideological heritage of Poland. Implemented within the framework of the Polish diaspora program of the Department of National Education of PINP in several countries at once (conferences, exhibitions, symposia, film screenings, lectures, military sports games), the project has no geographical restrictions and is conducted with the participation of certified teachers.
Let us focus on some characteristic features of the Polish diaspora policy:
– the prevalence of economic aspects while establishing cooperation with ethnic Poles living in the USA, EU and South America;
– a powerful propagandistic and political emphasis and a minimal presence of economy while dealing with Polonia in countries of the former USSR;
– abandoning tactics of interaction with Polonia which presuppose acting through Polonian organizations only and which have proved ineffective;
– coverage by social, cultural and other projects of the largest possible number of ethnic Poles, in the first place, those who are not members of diaspora organizations;
– absence of heavy vertical hierarchy in disapora organizations in favor of horizontal links and shuttle diplomacy;
– contribute to the formation of a protest and opposition-minded stratum amongst the young in countries of the former USSR (Russia, Belarus, Lithuania, Ukraine) with further placement of its representatives in local government structures, the media and other socially important projects.
Summing up, we can say that Warsaw's diaspora politics abroad are focused on strengthening its positions in the Western community and pursuing unilateral and controversial goals in the eastern direction. From our partner International Affairs
The US Naval Power & Georgia
In many ways, Georgia's sovereignty and slow but gradual integration into the western political and economic systems (NATO and EU) is contingent upon direct US support and power in the region. Therefore, tracking changes in American power and Washington's vision of its military posture around the globe should be of importance for successive Georgian governments.
The starting point of course is the understanding that the US power in the South Caucasus and the Black Sea overall has always been of relatively limited character in comparison with other regions. This is largely caused by the fact the US is a sea power surrounded by large swathes of water and its reach into the depths of Eurasian continent through the deployment of troops is constrained.
Let us start with simple numbers. The Earth is a relatively modest-sized planet having 25,000 miles in circumference at the Equator, while its total surface area is 197 million square miles. This means that nearly three-quarters of the planet is water. The power controlling the world ocean thus commands numerous economic and military developments across the globe.
Americans know this well, seen in their efforts since the late 19th century to expand naval capabilities. The 20th century was an American century, but this is changing. China and India are building navies, Iranians grow assertive in the Persian Gulf, while the Russians do the same in the Black Sea.
Among them, the Chinese are crucial to watch. Their strategy is more to dilute American power than to engage them outright. This is a clever approach, more like hit and run, and creates uncomfortable conditions for a rival power. Chinese strategists of ancient times give some interesting insight into how the Chinese could be seeing their competition in the modern world.
Pure numbers and power overstretch too is blame. Consider the following fact. In the Cold War the US had to deploy fleets (overall up to 1000 ships) mostly in the Atlantic and Pacific Oceans as well as the Mediterranean Sea. In a striking contrast, nowadays, with up to less than 500 ships, the US need to cover the whole world as the number of competing sea powers has risen, as mentioned above.
Another reason for probable decline of the US naval capacity is globalization. The faster the pace of globalization, the bigger is the need to control every corner of the world as a minor military confrontation in Asia, Europe or the Middle East might transform into a global problem.
The sea power throughout history has proved to be far more long-lasting than any other land power and it actually is the best indicator of a nation's power.
The US might hope to retain its global dominance also by enlisting allies of similar geopolitical aspirations as its own. But even there, it will rather mean that the US naval power admits its relatively weaker position. Many would call it an elegant decline. Another possibility will be spending more on navy and building new fleets, but their cost is at times as high as the accumulated GDP of tens of African and Asian states.
In many ways, this is what the British officials experienced before World War I. The country has been a primary naval force in the world for almost two centuries (especially in the 19th century), but a gradual rise of the US and German naval fleets was becoming more evident and potentially threatening to the British order at sea.
One of the reactions of the British elite was to negate the trend and claim that their power will be unmatched. It is difficult to admit your relatively declining power.
What does all this mean for Georgia? It relies on the US for its security and it borders on the Black Sea. However, in the long run when the focus of the US grand strategy will more focused on containing China at sea, Washington will be less able to properly address the Russian navy in the Black Sea. As said, there are simply not enough naval resources to hand. The scenario is unfortunate for Tbilisi, particularly at a time when the country is set to build the Anaklia Deep Sea Port.
Author's note: first published in Georgia Today
Why does Ukraine fret so much about Russia's return to PACE?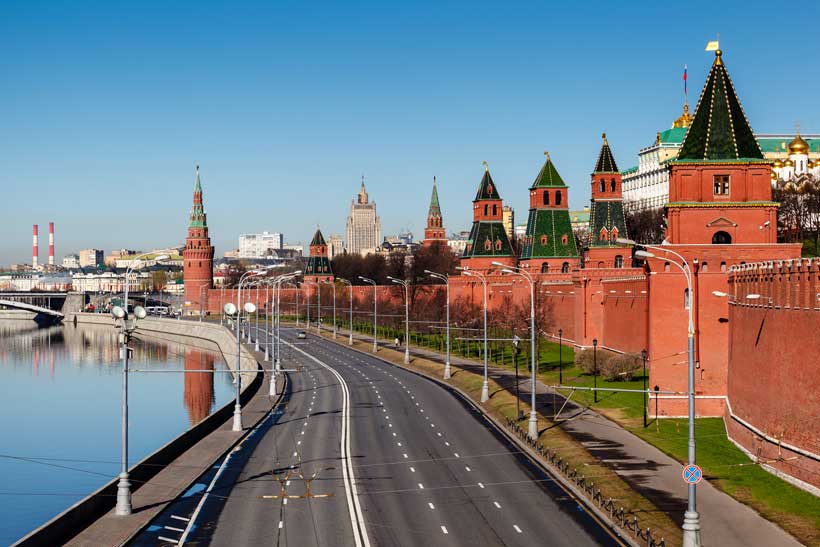 Ukrainian politicians and experts blame PACE's decision to restore the Russian delegation's voting rights on President Volodymyr Zelensky and his administration, and also on the leadership of the Council of Europe for allegedly wanting to ensure the resumption of Russia's annual contribution of 30 million euros to the Council's budget. They also foul France and Germany for striking a deal with Moscow, which they describe as "a shame not only for Ukraine, but primarily for European values."
Kiev believes that there is only one right way to go, and that is an anti-Russian, nationalistic, dependent and provocative one, coupled with additional sanctions against Moscow. This stance was rejected by 118 PACE delegates from Azerbaijan, France, Spain, Italy, Norway, Austria, Slovakia, Portugal, Serbia and Turkey, with 62 delegates from Ukraine and Georgia, and the majority of delegates from Poland, Lithuania, Latvia, Estonia, Britain and Sweden voting for it, and 10 delegates abstaining.
Simultaneously, Ukrainian politicians and media representatives tried to ignore a statement by their Foreign Minister Pavlo Klimkin, who said that the decision to return the Russian delegation to PACE was taken before (!) the presidential elections in Ukraine. He said that this had been brewing for some time, and would have been made regardless of the political situation in the country.
"It is not an issue of a distribution of responsibility, which, by the way, I don't exempt myself from. It's not about Poroshenko, Zelensky or somebody else either. This is a common problem, which we should be working together to address. In view of the ongoing election campaign, I fully understand the need for people to go on air and social networks, but it is really a matter of honesty and readiness to face the challenges as they are."
Well, a surprise sign of political sobriety on Klimkin's part, and a very inconvenient interpretation of the event for Kiev.
The prominent Ukrainian political analyst Vitaly Portnikov paints a rather gloomy picture of where things could go from now.
"What we are dealing with is a banal political special operation, primarily aimed at the resumption of full-fledged cooperation between the West and the Kremlin. It is by no means coincidental that this special operation was set in motion during the presidential election campaign in Ukraine, because its masterminds were eager to show just how sick and tired the Ukrainians were of the conflict, how much they wanted to "end all this shooting" and reconcile with Russia. Therefore, the West would subsequently change its tack and help implement popular aspirations so clearly expressed during the Ukrainian elections by making its own compromises with Russia. In the next stage of this special operation, US President Donald Trump would meet with his Russian counterpart, Vladimir Putin, in Osaka to seal the fate of the post-Soviet countries, agree joint efforts to "deoligarchize" them and create effective institutions there. The next stage would be to discredit Ukraine as a country run by oligarchs using a weak and dependent president and a controlled parliament of rascals to accomplish their goals. This, in turn, would help bring about a regime change in Ukraine, force out the oligarchs and bring to power a Moldova-style coalition working under Moscow's control and imitating mutual understanding with the West."
What is interesting here is that Ukrainian experts started talking about such scenarios only after Russia's return to PACE. It seems that this fact alone proved enough to spoil the mood of Ukrainian politicians and experts, who now paint a grim picture of their country's future. They are aware of a problem, but they have no idea how to deal with it. Ukraine has no desire to change, even though it understands full well that in its present state it is increasingly losing its appeal to Europe. Given the hysterical state of mind of the country's political elite, the situation there is very alarming and dangerously fraught with the darkest possible scenario.
With Russia now back in PACE, Ukraine is in a state of shock, dreading the possible lifting of anti-Russian sanctions. Ukrainian ex-President Petro Poroshenko described Russia's return to PACE as the first step towards lifting the sanctions, "a powerful challenge to Ukraine," "the first serious diplomatic blow that Ukraine received in the last five years," and also "a blow to fundamental European values, when a price has been chosen between values and price." He also vowed to fight the spread of "the virus of forgiveness of Russia for the annexation of Crimea and the occupation of Donbass." Poroshenko's statements reflected his relief and hidden joy that Russia's return to PACE did not happen on his watch, because otherwise a political defeat at home would have been compounded by a foreign policy debacle.
Ukraine's current president, Volodymyr Zelensky, is equally "disappointed" by the Russian delegation's return to PACE, despite all his efforts to prevent that happening.
"Last week I personally discussed this issue with the President of France and the Federal Chancellor of Germany. I tried to convince Mr. Macron and Mrs. Merkel that the Russian delegation's return to PACE is possible only after Moscow has met the fundamental requirements put forward by the Parliamentary Assembly. It is a pity that our European partners did not hear us and acted differently."
The young Ukrainian president was thus taught a lesson in Realpolitik where state interests always come before declarations, ideology or the spirit of the times.
Ukraine may find itself in the "gray zone" of European politics. Kiev can blame this on a compliant Europe or the "cunning Putin." Or it could adequately assess its own foreign and domestic policy, which threatens to push it back to the very "gray zone" of world and European politics, which Kiev believes it emerged from thanks to the "revolution of dignity." Later, however, Ukraine took a step back unleashing a civil conflict in the south-east.
The Minsk process and the Normandy format were meant to pull Ukraine out of the "gray zone," to create the impression of a certain normalcy amid an ongoing civil conflict and the emergence of the Donetsk and Luhansk People's Republics. A sort of political schizophrenia grown on an anti-Russian soil…
What came as the first blow to Kiev, however, was not Russia's return to PACE, but rather the fall from power of the Moldovan oligarch Vladimir Plakhotnyuk. For Kiev this is something more than just a precedent, it is the specter of a "big deal," which came about so unexpectedly and translated into an agreement struck by political rivals in Moldova. This is something Kiev fears most, a future where, with Russian gas flows diverted elsewhere, the Ukrainian gas transportation system will turn into a pile of scrap metal, where nationalistic rhetoric will be increasingly criticized in the world and international demands for the implementation of the Minsk accords will likewise increase.
The situation for Ukraine is very serious indeed: Moscow and Washington can act as one in Moldova, and Europe, interested in joint energy projects and economic relations with Russia, and facing strong US pressure on energy issues (regarding the construction of Nord Stream-2) is looking for ways to normalize relations with Moscow.
From our partner International Affairs