Success of China's Belt & Road Initiative Depends on Deep Policy Reforms
China's Belt and Road Initiative (BRI) could speed up economic development and reduce poverty for dozens of developing countries—but it must be accompanied by deep policy reforms that increase transparency, improve debt sustainability, and mitigate environmental, social, and corruption risks, a new World Bank Group study on the BRI transportation corridors has found.
Through independent, empirical analysis, the Belt and Road Economics study is designed to help policymakers in developing countries weigh the potential benefits and risks of participating in BRI projects. It assesses the network of proposed transportation projects in about 70 countries along land and maritime BRI corridors that connect Asia, Europe, and Africa. It also provides a series of policy recommendations to help developing countries along those corridors maximize potential benefits while mitigating a variety of risks.
"Achieving the ambitions of the Belt and Road Initiative will require equally ambitious reforms from participating countries," said Ceyla Pazarbasioglu, the World Bank's Vice President for Equitable Growth, Finance, and Institutions. "Improvements in data reporting and transparency—especially around debt—open government procurement, and adherence to the highest social and environmental standards will help significantly."
If implemented fully, the initiative could lift 32 million people out of moderate poverty—those who live on less than $3.20 a day, the analysis found. It could boost global trade by up to 6.2 percent, and up to 9.7 percent for corridor economies. Global income could increase by as much 2.9 percent. For low-income corridor economies, foreign direct investment could rise by as much as 7.6 percent. At the same time, the cost of BRI-related infrastructure could outweigh the potential gains for some countries.
The study, by a team of World Bank Group economists led by Michele Ruta, found that complementary policy reforms will be essential for countries to unlock BRI-related gains. Real income for BRI economies could be two to four times larger if trade facilitation is improved and trade restrictions are reduced. In addition, stronger labor-mobility and adjustment policies would ensure that gains are more equally shared.
Yet, the analysis found, BRI also entails significant risks that are exacerbated by a lack of transparency and weak institutions in participating economies. Many BRI projects cross borders, so coordination among all economies within a corridor is critical. Among the 43 corridor economies for which detailed data is available, 12—most of which already face elevated debt levels—could suffer a further medium-term deterioration in their outlook for debt sustainability. It could boost global carbon emissions by 0.3 percent—and by up to 7 percent in countries with low emissions levels.
"BRI's success depends on the implementation of policy measures in three broad categories: transparency, country-specific gaps, and multilateral cooperation," said Caroline Freund, the World Bank's Director for Macroeconomics, Trade, and Investment. "Greater transparency is necessary at all levels, from project planning to budgeting and procurement and public reporting of debt levels. For countries to benefit fully from BRI, they will need to work together. In addition, many countries need to strengthen environmental standards, adopt social safety nets, and improve labor mobility."
Sea transport is primary route for counterfeiters
More than half of the total value of counterfeit goods seized around the world are shipped by sea, according to a new OECD-EUIPO report.
Misuse of Containerized Maritime Shipping In the Global Trade of Counterfeits says that seaborne transport accounts for more than 80% of the volume of merchandise traded between countries, and more than 70% of the total value of trade.
Containerships carried 56% of the total value of seized counterfeits in 2016. The People's Republic of China was the largest provenance economy for container shipments, making up 79% of the total value of maritime containers containing fakes and seized worldwide. India, Malaysia, Mexico, Singapore, Thailand, Turkey and the United Arab Emirates are also among the top provenance economies for counterfeit and pirated goods traded worldwide.
Between 2014 and 2016, 82% of the seized value of counterfeit perfumes and cosmetics by customs authorities worldwide, 81% of the value of fake footwear and 73% of the value of customs seizures of fake foodstuff and toys and games concerned sea shipments. Additional analysis showed that over half of containers transported in 2016 by ships from economies known to be major sources of counterfeits entered the European Union through Germany, the Netherlands and the United Kingdom. There are also some EU countries, such as Bulgaria, Croatia, Greece and Romania, with relatively low volumes of containers trade in general, but with a high level of imports from counterfeiting-intense economies.
To combat illicit trade, a number of risk-assessment and targeting methods have been adapted for containerised shipping, in particular to enforce against illicit trade in narcotics and hazardous and prohibited goods. But the analysis reveals that the illicit trade in counterfeits has not been a high priority for enforcement, as shipments of counterfeits are commonly perceived as "commercial trade infractions" rather than criminal activity. Consequently, existing enforcement efforts may not be adequately tailored to respond to this risk, according to the report. Tailored and flexible governance solutions are required to strengthen risk-assessment and targeting methods against counterfeits.
As well as infringing trademarks and copyright, counterfeit and pirated goods entail health and safety risks, product malfunctions and loss of income for companies and governments. Earlier OECD-EUIPO work has shown that imports of counterfeit and pirated goods amounted to up to USD 509 billion in 2016, or around 3.3% of global trade.
Confident in managing liquidity, organizations still face challenges forecasting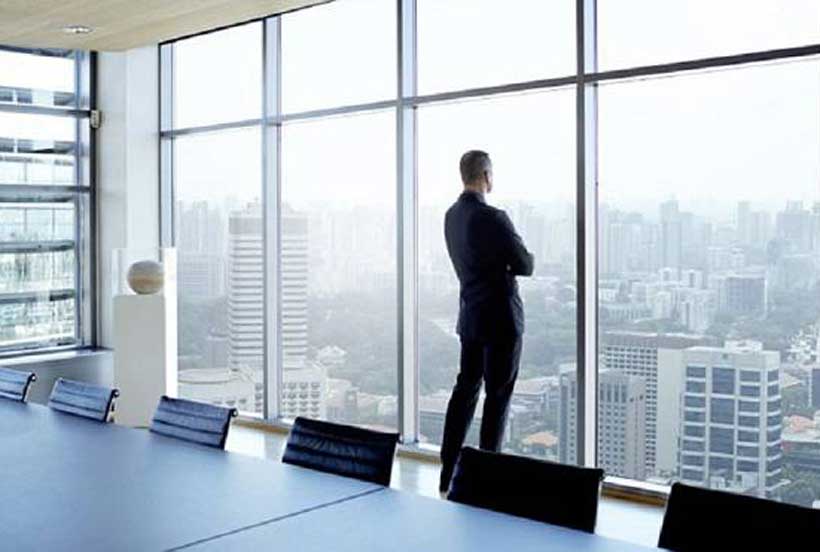 Most responding C-suite and other executives (84.6%) feel confident in their organizations' abilities to manage cash and liquidity, according to a Deloitte poll. But as uncertainty persists, it's important for organizations to continue to improve and strengthen their cash and liquidity management abilities so as not to provide a false sense of security.
"With increased disruption from the pandemic, it's important for executives to build long-term, sustainable strategies for liquidity versus focusing on short-term fixes which can provide a false sense of security. Bettering processes like forecasting can help give better visibility into cash-flows which in turn can help attain liquidity objectives."
While forecasting can help give organizations better visibility into their financials, doing so has been difficult for many organizations amid the pandemic. Respondents stated that forecasting was either their top challenge (13.8%) or among their top challenges (54%) with liquidity and cash management during COVID-19.
"The pandemic has shifted executives' focus from long-term planning to addressing more immediate business concerns—putting forecasting capabilities into the spotlight, which has shown weak points in these efforts. Gaining better visibility into forecasting to fully understand the liquidity impacts in their business is critical in navigating a path forward," Jackson continued.
Advanced technologies are here to help but few are taking advantage
With forecasting challenging executives, especially in a time of increased disruption, leveraging advanced technologies can help. However, only 13.5% of respondents stated they are currently doing so and 18.8% of respondents plan to implement in the next 12 months. Almost half of respondents (46.8%) stated that they have no plans to use advanced technology in their liquidity management efforts.
Jackson said, "Utilizing technologies like advanced analytics can help executives save time and gain valuable insight that might not have otherwise been available—identifying trends and issues throughout areas like forecasting efforts. Ultimately, advanced technologies can help executives evaluate the most strategic ways to strengthen their liquidity."
Through disruption, organizations are regularly updating liquidity management efforts
Executives stated that their organizations are updating cash flow and liquidity management plans in a regular cadence. Nearly a third (31.4%) of respondents are updating their plans monthly and nearly a quarter (24.5%) are updating their plans on a weekly basis. Only 7.2% of respondents stated they were not making changes to their cash flow and liquidity management plans.
Jackson concluded, "Efforts in managing cash flow and liquidity have usually been reserved for companies in distress. However, with the pandemic and increased disruption, these efforts are now relevant for almost every organization. Executives should recognize that now is the time to act by updating or creating better processes, gaining visibility and enhancing capabilities to make proactive and informed decisions that affect liquidity."
Family businesses risk missing the mark on ESG – PwC
In a year where business has had to transform the way it meets the needs of society and the environment, family owned businesses risk falling behind, according to a new global survey of 2,801 family business owners.
While more than half (55%) of respondents saw the potential for their business to lead on sustainability, only 37% have a defined strategy in place. European and American businesses are lagging their Asian counterparts in their commitment to prioritising sustainability in their strategy. 79% of respondents in mainland China and 78% in Japan reported 'putting sustainability at the heart of everything we do' compared to 23% of US and 39% in the UK. Larger businesses and those owned by later generations also buck the trend, with greater focus on sustainability.
This reluctance to embrace sustainability comes despite the fact family owned businesses are highly likely to see a responsibility to society. Over 80% engage in proactive social responsibility activity, and 71% sought to retain as many staff as possible during the pandemic. Nor is it a function of economic pessimism – less than half (46%) expect sales to fall despite the pandemic and survey respondents felt optimistic about their business' abilities to withstand and continue to grow in 2021 and 2022.
Instead, the issue is an increasingly out-of-date conception of how businesses should respond to society, with 76% in the US and 60% in the UK placing greater emphasis on their direct contribution, often through philanthropic initiatives, rather than through a strategic approach to ESG matters. Family businesses are also somewhat insulated from the investor pressure that is currently pushing public companies to put ESG at the heart of their long term plans for commercial success.
Peter Englisch, global family business leader at PwC says,
'It is clear that family businesses globally have a strong commitment to a wider social purpose. But there is a growing pressure from customers, lenders, shareholders and even employees, to demonstrate a meaningful impact around sustainability and wider ESG issues. Many listed companies have started to respond but this survey indicates that family businesses have a more traditional approach to social contribution.
'Family businesses must adapt to changing expectations and, by failing to do so, are creating a potential business risk. This is not just about stating a commitment to doing good, but setting meaningful targets and reporting that demonstrate a clear sense of their values and purpose when it comes to helping economies and societies build back better.'
Growth
The survey suggests family businesses have weathered the pandemic relatively well. Less than half (46%) expect sales to fall despite the pandemic and survey respondents felt optimistic about their business' abilities to withstand and continue to grow in 2021 and 2022.
Family business lagging on digital transformation
Even though 80% of family businesses adapted to the challenges of the COVID-19 pandemic by enabling home working for employees, there are also concerns about their overall strength when it comes to digital transformation.
62% of respondents described their digital capabilities as 'not strong,' with a further 19% describing it as a work in progress.
Yet here there are clear generational differences: 41% of businesses that describe themselves as digitally strong are 3rd or 4th generation, and Next Gens have taken an increased role in 46% of digitally strong businesses.
Peter Englisch says,
'It is a concern that family businesses are lagging behind the curve. There is clear evidence that having strong digital capabilities enables agility and success and that they have a similar enthusiasm for sustainability
'Businesses should consider how they can engage the experience and fresh insight of Next Gens when it comes to prioritising their digital journey.'
The governance gap
While family businesses report good levels of trust, transparency and communication, the survey highlights the benefits of a professional governance structure. While 79% say they have some form of governance procedure or policy in place, the figures fall dramatically when it comes to important areas: just over a quarter state they have a family constitution or protocol, while only 15% have established conflict resolution mechanisms.
Peter Englisch says,
'Family harmony should never be taken for granted – it's something that must be worked on and planned for, with the same focus and professionalism that's applied to business strategy and operational decisions.
'There are growing concerns from regulators around the world about family business succession, especially with a third of 1st, 2nd or 3rd generation businesses expecting the next generation to become majority shareholders in the next five years.
'It is therefore vitally important that businesses take a lead on ensuring they have formal processes in place they can ensure stability and continuity in the long run.'.