Globalisation: How the EU's trade policy helps to promote human rights
Globalisation and international trade can affect human rights, so the EU's trade policy include tools to protect them. Find out how.
International trade and globalisation have great potential to create jobs in the EU and beyond. Yet, growing global competition can endanger human rights by for example leading to worker exploitation. As human rights are a priority of its foreign policy, the EU uses its trade policy to promote and protect human rights in non-EU countries through preferential trade deals, as well as unilateral trade restrictions.
Preferential trade access
One of the EU's main tools to protect human rights and labour rights in non-EU countries is the Generalised System of Preferences (GPS). This scheme grants 90 developing countries preferential trade access to the EU market. However, this depends on them respecting human rights. Access can be withdrawn when systematic violations occur.
The EU's strategy is to encourage gradual progress through dialogue and monitoring. Sanctions are used only in extreme cases. Suspension of GSP preferences has occurred three times: with Myanmar in 1997, Belarus in 2007 and Sri Lanka in 2010.
While the scheme has led beneficiary countries to make legislative and institutional changes to promote human rights, implementation has been slower in a number of countries.
Trade restrictions
The EU can also impose unilateral trade restrictions or set due diligence obligations for importers to ensure that money from trade with the EU is not being used to fund conflict and human rights violations in these countries.
The EU also has strict rules to prevent the use of European goods and technologies for unethical intentions elsewhere, for example medical substances that could be used in executions..
Imports of items whose production is related to human rights violations are also restricted, including conflict minerals and objects that can be used for torture.
Import ban on conflict minerals
The EU has taken steps to ban the import of conflict related minerals.
In 2002, after recognising the impact international trade in diamonds has on human rights, the EU adopted rules that ban all imports of rough diamonds without a certificate of origin. Similarly, minerals, used in the production of, for example high-tech devices, often stem from countries afflicted by conflict. The revenue gained from minerals exported to the EU often sustained armed revolts.
To prevent the international trade in minerals from funding conflict and human rights violations, MEPs adopted in 2017 rules obliging EU importers of tin, tungsten, tantalum and gold to carry out due diligence checks on their suppliers. The regulation will be fully in force from 2021.
Export ban on torture goods
EU rules ban any trade in goods and services that may contribute to torture or execution.
Since 2004, an export control system is in place, which checks and prohibits goods that may be used to treat people badly. Authorisation is necessary for items that have legitimate purposes but that can also be used for human rights violations, such as medicinal substances.
The rules also include a ban on the marketing and transit of equipment used for cruel, inhumane and degrading treatment that have no other practical use than execution or torture, such as electric chairs or automatic drug injection systems.
Export control for trade in items that can be used to violate human rights
The EU has rules to ensure that products and technologies originally produced for civilian use in Europe cannot be used to violate human rights. Dual-use items are goods, software, or technology that, besides their original purpose, can be abused. Examples of other uses include developing weaponry, committing terrorist attacks, spying on people, or infiltrating computer systems, hacking computers, or intercepting mobile phones.
An update of the rules is being discussed featuring stricter export controls, brokering, transit and transfer of dual-use items and taking into account technological developments. Export controls are facilitated by a common EU list of dual-use items.
EU rules to prevent worker exploitation
In 2017, Parliament adopted a resolution calling for EU rules obliging textile and clothing suppliers to respect workers' rights. It proposed a due diligence obligations system, meaning investigation into the standards of human rights before entering a trade agreement. Non-EU countries would have to comply with EU norms to produce sustainable and ethical textiles. Parliament also wants the EU and member states to promote International Labour Organisation standards on wages and working hours with partner countries in the garment sector.
Child and forced labour
A 2016 Parliament resolution calls for ways to trace evidence of forced and child labour. Measures include labelling child-labour-free products, giving trade preferences to countries that meet certain labour standards and prohibiting the import of products made by child labour.
The implementation of an effective traceability mechanism would steer towards a complete ban on such products. The resolution also calls for the combating of forced and child labour to be included in the trade and sustainable development chapters of EU agreements to promote human rights through international trade.
Moratorium call on surveillance technology to end 'free-for-all' abuses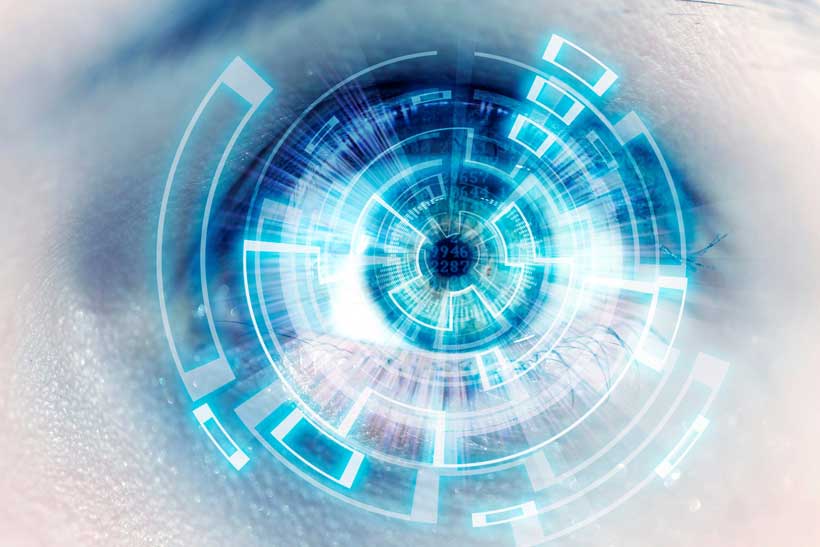 Surveillance technology should be banned immediately until "effective" national or international controls are put in place to lessen its harmful impact, a UN-appointed independent rights expert said on Tuesday.
David Kaye, who's the United Nations Special Rapporteur on freedom of opinion and expression, made the appeal as he prepared to present his latest report to the Human Rights Council in Geneva.
He highlighted that while States were largely responsible, companies appeared to be "operating without constraint" too, in a "free for all" private surveillance industry environment.
"Surveillance tools can interfere with human rights, from the right to privacy and freedom of expression to rights of association and assembly, religious belief, non-discrimination, and public participation," the Special Rapporteur said in statement. "And yet they are not subject to any effective global or national control."
Surveillance linked to detention, torture, extrajudicial killings
According to Mr. Kaye's report, the surveillance of journalists, activists, opposition figures, critics and UN investigators can lead to arbitrary detention.
It has also been linked to torture and possibly to extrajudicial killings, the Special Rapporteur said, citing various ways that States and other actors monitor individuals who exercise their right to freedom of expression.
These include hacking computers, networks and mobile phones, using facial recognition surveillance and other sophisticated surveillance tools to shadow journalists, politicians, UN investigators and human rights advocates.
Among the Special Rapporteur's recommendations is an appeal to States to adopt domestic safeguards to protect individuals from unlawful surveillance, in line with international human rights law.
In particular, Mr. Kaye calls for the development of publicly-owned mechanisms for the approval and oversight of surveillance technology.
In addition, countries should strengthen export controls and provide assurances of legal redress to victims.
"It is imperative that States limit the uses of such technologies to lawful ones only, subjected to the strictest sorts of oversight and authorisation," he said. "And that States condition export of such technologies on the strictest human rights due diligence".
Companies operate in 'free-for-all' snooping environment
Addressing the issue of corporate responsibility, Mr. Kaye insisted that companies should adhere to their human rights responsibilities, as they "appear to be operating without constraint".
To remedy this, firms should disclose data transfers, conduct "rigorous" human rights impact assessments, and avoid transfers to States unable to guarantee compliance with human rights norms, the Special Rapporteur said.
"The private surveillance industry is a free for all," Kaye noted, "an environment in which States and industry are collaborating in the spread of technology that is causing immediate and regular harm to individuals and organisations that are essential to democratic life – journalists, activists, opposition figures, lawyers, and others.
"It is time for governments and companies to recognise their responsibilities and impose rigorous requirements on this industry, with the goal of protecting human rights for all," Mr. Kaye said.
Forum calls for stepped-up action to end child labour
Participants at a forum held at the Centenary International Labour Conference (ILC) called for stronger action to end child labour, and highlighted some of the challenges resulting from the major transformations occuring in the world of work.

In an emotional moment, youth advocate Molly Namirembe recalled how she and her sister worked on a tea plantation in Uganda when they were children, after their parents died. "We would work for 12 hours, sometimes on an empty stomach," she recalled, tears running down her cheeks.

The thematic forum entitled Together for a brighter future without child labour also focused on accelerating action towards SDG Target 8.7 that calls for "immediate and effective measures to eradicate forced labour, end modern slavery and human trafficking and secure the prohibition and elimination of the worst forms of child labour, including recruitment and use of child soldiers, and by 2025 end child labour in all its forms."
"Ever since the creation of our Organization, the elimination of child labour has been a top priority," said ILO Director-General Guy Ryder, adding that he expected the ILO would achieve soon the universal ratification of Convention 182 on the Worst Forms of Child Labour .

Kumaran Shanmugam Naidoo, Secretary-General, Amnesty International, called for a holistic approach "where we not only view the phenomenon of child labour but also the very systems that drive children to work at such a high cost."

Juneia Martins Batista, Women's Secretary, Single Confederation of Workers (CUT), Brazil, spoke of the need to improve the situation of women who make a living as domestic workers and rural workers. "The idea is that we can empower these adults, mostly women, to have a decent life. With decent work, we may be able to eliminate child labour."

Assefa Bequele, Founder and former Executive Director, African Child Policy Forum, said: "The big question … is what needs to be done to initiate the kind of policy we need to narrow the gap between rhetoric and action and that would put children at the heart of public policy."

Sue Longley, General-Secretary, International Union of Food, Agricultural, Hotel, Restaurant, Catering, Tobacco and Allied Workers' Association, said, "The key question, the key accelerator will be addressing the fundamental power imbalance in rural areas – we really still do have feudal landlords and slavery."

Jacqueline Mugo, Executive Director, Federation of Kenya Employers, stressed the need "to address the root causes and systemic issues. These are poverty, informality and the lack of educational opportunities for young people."

Tanzila Narbaeva, Deputy Prime Minister of Uzbekistan, said: "To ratify a child labour convention is only half of the job: what is needed is to change the mindset of people and their perception of the child labour phenomenon."

Phyllis Kong Wai Yue, Human Rights and Responsible Sourcing Specialist at chocolate maker Ferrero, said, "It is in business' interest to demand stronger policies for protecting children, as well as the enforcement of labour laws."

The forum was followed by a music event providing testimony to children and young people's role combating child labour.
UN: Understanding of LGBT realities 'non-existent' in most countries
Policymakers in most parts of the world are taking decisions in the dark when it comes to sexual orientation and gender identity, an independent UN human rights expert said on Wednesday.
In a statement issued ahead of presenting his latest report to the Human Rights Council later this month, Victor Madrigal-Borloz urged States to collect more data in an effort to understand the root causes of violence which is often routinely directed towards Lesbian, Gay, Bisexual and Transgender (LGBT) people in societies across the world.
"States must adequately address this scourge through public policy, access to justice, law reform or administrative actions," said Mr. Madrigal-Borloz. "In most contexts, policymakers are taking decisions in the dark, left only with personal preconceptions and prejudices."
Clear information about the realities as lived by most LGBT people are at best, little understood, "incomplete and fragmented", said the UN Independent Expert on Protection against violence and discrimination based on sexual orientation and gender identity, "but in most countries it is simply non-existent".
"My findings show that barriers created by criminalization, pathologization, demonization and stigmatization, hinder accurate estimates regarding the world population" which is affected, he said. "Maintaining such a level of ignorance without seeking appropriate evidence is tantamount to criminal negligence."
The expert said that data collection efforts are already underway in many parts of the world and have supported assessments of the situation of LGBT persons in various areas of life, including their relative safety, well-being, health, education and employment.
"However, many other areas still lack data and remain unexplored, for example, the concerns of ageing LGBT people and intersections with disability, racism and xenophobia", he noted, adding that where States criminalize certain forms of sexual orientation and gender identity and expression, fully effective data collection is impossible: "I have received multiple accounts of data being used for surveillance, harassment, entrapment, arrest and persecution by government officials in such contexts", he added.
The rapporteur called on States to "design and implement comprehensive data collection procedures to assess the type, prevalence, trends and patters of violence and discrimination against LGBT persons. When doing so, States should always respect the overriding 'do no harm' principle and follow a human rights-based approach to prevent the misuse of collected data," concluded the expert.