The Green Trip List: 5 Eco-friendly Destinations for the Green-minded Traveler
Traveling is one of life's greatest pleasures and definitely a luxury we should not take for granted. This June, as we commemorate World Environment Day and World Oceans Day, it is the perfect opportunity to take a step back and consider the impact we have on Mother Earth. As we embark on our adventures around the world, we should be conscious of making responsible decisions that are sustainable – so we can minimize our carbon footprint and preserve the natural and cultural landscapes for many more years to come.
While it may be hard to cut down on our travels altogether, we can take the first step and practice being a more green, conscious traveler. For a start, here are some eco-friendly destinations and activities you can consider for your next trip! Not only do these locations offer initiatives for guests to actively take part in, but they also play a big behind-the-scenes role in contributing to a healthier, greener earth.
Take an eco-friendly bath at Hilton Lake Taupo, New Zealand
At Hilton Lake Taupo, you can experience nature at its best. Nestled amidst picturesque rolling mountains, the hotel not only boasts breathtaking views of New Zealand's largest lake, but also keeps its carbon footprint low by leveraging natural resources around it. The neighboring Onekenek Thermal Valley is an excellent source of natural gases and is exactly what the property harnesses to heat up its pool, showers and spa in its Heritage Wing. Be sure to take a dip, and pamper yourself in this man-made hot spring!
Cut down on your food waste at Hilton Sydney, Australia

Located in the heart of the bustling metropolis, Hilton Sydney offers the best in comfort and convenience. While enjoying the luxurious amenities, you'll be heartened to know that the hotel really goes the extra mile to remain sustainable, even when no one's looking! Aside from initiatives like introducing biodegradable cutlery and installing LED lights in the lobby and ballroom, it is also a champion of food waste minimization. The hotel has partnered with the World Wildlife Fund (WWF) to track its food waste and adopt new methods to reduce it further. In addition, it regularly donates food surplus to charity organizations, so these high-nutrient, quality foods don't go to waste.
Keep the beaches clean with Conrad Bali Resort & Spa and Hilton Bali Resort, Indonesia
Honestly, who doesn't love Bali? With its endless coasts, sunny weather and relaxed atmosphere, there's no doubt it's the perfect beach destination. However, even this paradise can get sullied, with tourists leaving behind plastic waste that washes up on the beachfront. To combat this and prevent further pollution, Conrad Bali Resort and Spa, alongside Hilton Bali Resort, took part in an island-wide clean up initiative which cleared more than 30 tons of plastic waste! The beaches have never been so pristine. If you are lucky, you may be able to take part in one of these clean ups on your next trip and play your part in helping the environment as well. Of course, be sure not to leave your own trash behind!
Support sustainable dining at Hilton Singapore, Singapore
Foodies unite! We all know that food is a big part of the travel experience, but it can be difficult to find quality dishes that are sourced and produced sustainably. In the food haven of Singapore, head right on down to Verde Kitchen at Hilton Singapore for an authentic farm-to-table experience. All ingredients have been certified sustainable and some are even grown at the property's very own vertical garden! In conjunction with World Oceans Day, the Verde Kitchen is running a special "Pick the Right Catch" promotion from now until 30 September. It promotes sustainable seafood dining that is full of natural flavors – featuring refreshing options like sesame-crusted MSC-certified U.S. scallops, almond-crusted ASC-certified salmon and MSC-certified Nonya-style New Zealand rockling fish, among others. You definitely won't be disappointed.
Go #plasticfree at Hilton Manila, Philippines
The #nostraws movement is going strong, but Hilton Manila has taken it one step further with its mission to cut down on all plastic! Aside from eliminating all plastic straws, complimentary drinking water in guest rooms is packaged in reusable glass bottles, and there are no plastic wrappings on slippers and laundry. These are just a few examples of ways Hilton Manila is going #plasticfree. It's certainly a good step forward and a sobering reminder that we really don't need to use that much plastic in our daily lives.
The next time you plan a trip, be sure to do your research and pick destinations that align with your values. You can definitely have the holiday of your dreams while still being responsible and sustainable at the same time. Have a great, green trip!
7 Spring Break Destinations That Aren't the Beach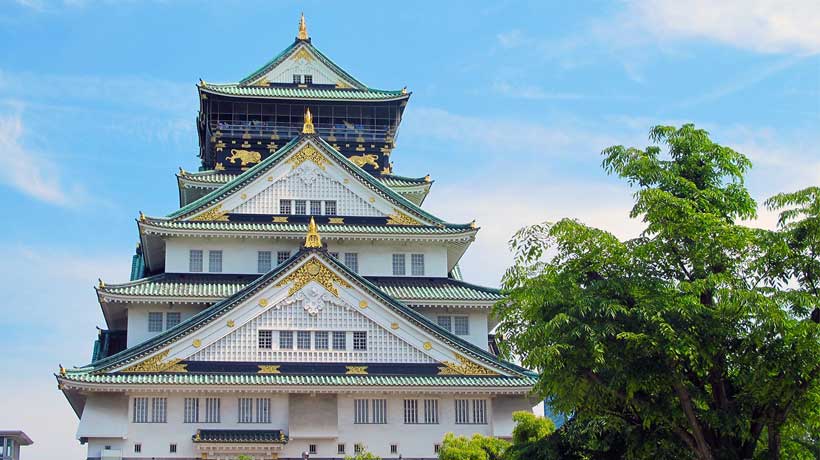 After winter, spring break is the welcome start of warmer weather, longer days and sun worshippers flocking to popular beaches. But the rush of tourists to beach towns can mean crowds on the sand and at other attractions, and higher demand for hotel rooms.
This year, why not consider skipping the beach (and the hassle) altogether to explore what else the spring season has to offer? From experiencing beautiful cherry blossoms in Washington, D.C. and Japan to hiking at one of America's most iconic national parks in Utah, there are countless non-beach destinations and experiences worthy of a spring getaway. And with hotels all over the world and in prime locations, Hilton has a front row seat to all the various ways spring blossoms. No, you won't be at the beach, but you can use the list below to help you shore up an alternate plan.
Washington, D.C.
Washington, D.C. owns the springtime with its famous National Cherry Blossom Festival, but the city also offers much more during that time. With hot new restaurants and shopping in areas like Georgetown and The Wharf, plus free museums and premiere entertainment at venues like The Kennedy Center and The Anthem concert hall, travelers won't miss the beach when exploring this lively, vibrant city. Washington also boasts 18 Michelin-starred restaurants and a host of interesting, new and longstanding options for food-focused travelers. Try Pineapple and Pearls on Capitol Hill for a gourmet tasting menu that earned two Michelin stars. Or head to D.C. newcomer Estuary, which is led by Top Chef alumni Bryan and Michael Voltaggio in the recently opened Conrad Washington DC. Visitors and locals celebrate the arrival of spring in Washington with the National Cherry Blossom Festival, which happens March 20 through April 12. The three-week celebration includes a variety of events and activities, including a parade, boat tours, bike rides, photo safaris, art exhibits, cherry blossom-themed restaurant specials and more. Plus, The New York Times recently named Washington the No. 1 destination of 2020, making now a better time than ever to add it to your must-visit list.
Hilton Washington DC National Mall is a great home base for a spring break trip to the nation's capital. The hotel is conveniently located next to the new International Spy Museum and within walking distance of the National Mall and the District Wharf, a waterfront stretch of restaurants, bars, shopping and live music venues on the Potomac. The hotel is also located above L'Enfant Plaza Metro Station, making it an easy ride to the cherry blossoms around the Tidal Basin.
Springdale, UT
Springdale in the springtime offers mild temps that are ideal for adventure seekers looking to explore the great outdoors. The small town is at the entrance of Zion National Park, which includes 229 square miles of stunning red rock formations, slot canyons, lakes and sandstone cliffs. Springdale gives visitors easy access to endless activities both in and around the park. Try an ATV tour through Zion's backcountry where you'll see beautiful mountain vistas and get to play in red sand dunes. Explore the park's slot canyons on a thrilling canyoneering tour where you'll hike, climb and rappel through Utah's slot canyons. Or, hike the park's extensive trail system, which offers stunning views and varying degrees of difficulty. Outside of the park, visitors can explore the charming town's local boutiques, art galleries, farmer's markets and restaurants. Start the day at one of the many coffee shops and then unwind by sampling local, craft microbrews at a riverside brewery like Zion Brewery.
When visitors are ready to settle in from a day of adventure, they can relax amid lush desert foliage and stunning canyon views at the historical Cliffrose Springdale, Curio Collection by Hilton. The hotel is nestled along the Virgin River and is just a short, scenic walk to Zion National Park.
Santa Fe, NM
Santa Fe may have a small-town feel, but this trendy city is a melting pot of art, cuisine and culture. And with spring flowers starting to bloom, it's a picturesque destination for a spring break getaway. Beyond the city's historic sites and exciting museums, such as the centuries-old adobe San Miguel Chapel and the interactive art experience at Meow Wolf, Santa Fe also offers some of the best examples of New Mexican cuisine in the area. Those looking to indulge in the city's culinary traditions can dine at Paloma Restaurant for tacos with house-made tortillas, then finish off with dessert a few blocks away at Kakawa Chocolate House to sample authentic chocolate drinking elixirs and more modern treats like truffles, caramels and even chocolate-dipped chiles sold to go. For spring breakers who aren't quite ready for winter to end, Santa Fe also offers exceptional skiing and snowboarding. Just 16 miles outside the city center, visitors can hit the slopes of the Sangre de Cristo Mountains through April.
The thoughtfully designed DoubleTree by Hilton Santa Fe reflects the spirit and culture of the southwest, with adobe-style architecture and decor. Guests can take in the beautiful New Mexico sunset from their room's private balcony or relax in the outdoor hot tub. The hotel is conveniently located less than 6 miles from downtown Santa Fe and the historic Santa Fe Plaza, with shopping, restaurants and museums all within a short drive.
Asheville, NC
With the days getting longer and the temperatures becoming milder, a spring break escape to Asheville, North Carolina, is the perfect destination to revive after months of winter hibernation. With award-winning restaurants, trendy coffee shops, hiking and the second-most breweries per capita than anywhere else in the U.S., Asheville is one of coolest small towns in the country. To taste some of the city's favorite local beer, visit the Highland Brewing Company, which was the first legal brewery to open in Asheville since prohibition. Asheville's music scene is also top notch – Rolling Stone recently called it the "new must-visit music city" – with dozens of live music venues all over town. Try The Orange Peel, an iconic concert venue that draws crowds for both indie artists and big name performers. Outdoor enthusiasts will love the variety of all-level hiking trails in and around Asheville. Try Wildcat Rock Trail, which features a 1000-foot waterfall, or Lookout Trail, which offers impressive views of the Black Mountains.
Asheville's bustling downtown area is just a short walk or free shuttle ride away from the Hilton Garden Inn Asheville Downtown. Guests can enjoy more than 100 restaurants, cafes and bars, entertainment venues and locally owned boutiques. The hotel is also a short drive from Asheville's eclectic breweries, the historic Biltmore Estate and The North Carolina Arboretum.
Montréal, Canada
Winters in Montréal can be blistering cold, making the milder temperatures in spring especially appealing. There are also fewer visitors during the shoulder season. Still, travelers looking to catch a last-minute run down the slopes can take a quick trip to Mont-Saint-Bruno National Park, located about 9 miles outside of Montréal. If the weather is warm enough, pack a picnic and head to Mount Royal Park, an "urban mountain" that offers a scenic escape from the city. After a day of exploring, the city's phenomenal culinary scene awaits. Sometimes called the "Paris of North America," Montréal proves spring breakers don't have to travel to Europe to find exceptional and authentic French cuisine. Try L'Express for a traditional bistro experience, or head to Restaurant Bonaparte for a classic French meal in a historical building in Old Montréal.
Located in the Ville-Marie neighborhood, Embassy Suites by Hilton Montréal is within walking distance of some of Montréal's most famed attractions. Guests can start their day with a free made-to-order breakfast at the hotel before heading out to explore Old Montréal and wander the city's historical cobblestone streets. Spring breakers can walk to the soaring Notre-Dame Basilica, several museums and art galleries, shopping on Sainte-Catherine Street and a plethora of charming cafes and restaurants.
London, UK
Between the months of March and May, the temperatures in London are mild, the city isn't overly crowded and the parks are green and blooming, making it an ideal time to visit. Explore London's historical monuments and world-class museums and art galleries, such as the Palace of Westminster, the National Gallery and Tate Modern. Take a tour through the heart of London on a Thames river cruise, where riders can spot landmarks like the Houses of Parliament and the Tower Bridge. Start the day with a classic full English breakfast at one of London's most well-known breakfast spots, The Regency Cafe, then enjoy a leisurely lunch or relaxed dinner at any of London's outdoor eating places like Dalloway Terrace and River Café.
Located in London's prestigious Grosvenor Square, The Biltmore Mayfair, LXR Hotels & Resorts is a sophisticated and alluring hotel surrounded by gardens and greenery that puts guests in an ideal location to explore. Hyde Park is just a short walk from the hotel, as are the high-end shops of Oxford and Regent streets. Iconic landmarks like Buckingham Palace and Westminster Abbey are within 2 miles of the hotel. In addition to several on-site restaurants and lounges led by Michelin-starred Chef and Restauranteur Jason Atherton, The Biltmore Mayfair offers an indulgently British afternoon tea in The Tea Lounge that is complete with savories, scones and sweet delicacies made with artisanal and heritage produce sourced from across the UK.
Osaka, Japan
Osaka, the third-largest city in Japan, is a vibrant destination filled with unique culinary, cultural and eye-opening experiences. It's no question that spring is one of the best seasons to visit Japan, especially when the cherry blossoms are in full bloom. See thousands of colorful blossoms around Osaka Castle Park and tour the 16th-century Osaka Castle, one of the city's most famous landmarks. Spend a day at Universal Studios Japan® riding roller coasters, watching street shows and enjoying the magic of movies. Or, visit the Osaka Aquarium Kaiyukan, one of the largest aquariums in the world. Don't miss the Dotonbori neighborhood and see why Osaka is known as "Japan's kitchen." Set in the Namba district along the Dotonbori canal, the neighborhood has countless restaurants and cafes with traditional and modern Japanese cuisine. Don't leave without trying the famous local delicacy, the Okonomiyaki pancake, available at hot spots throughout Dontonbori.
The sleek Conrad Osaka is perfectly situated for exploring the city's rich history, cuisine and cutting-edge entertainment, while also offering incredible views of the water and city from all guest rooms. The hotel is a short distance from some of Osaka's most popular neighborhoods for shopping, entertainment and dining, including Umeda, Namba and Dotonbori, and it's just an hour away from Kyoto.
5 Reasons to Visit Europe This Summer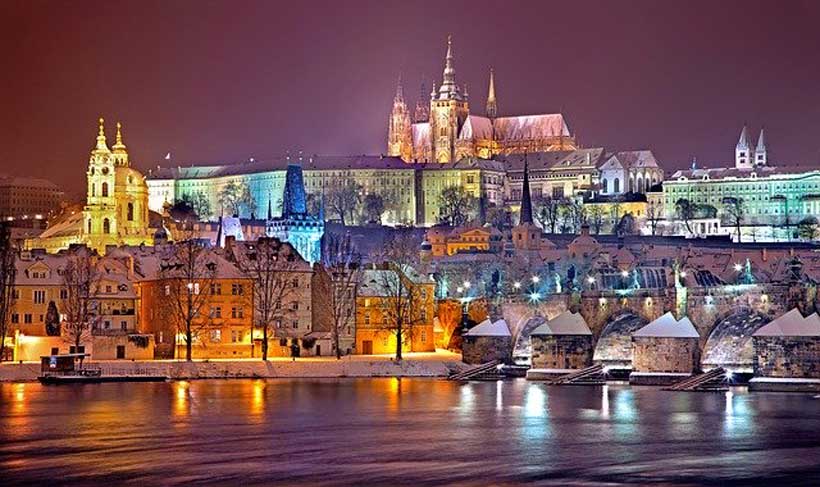 Europe is a vast and miscellaneous continent. From the luxury beach to rugged mountaineering expeditions in the Alps, the attractions are countless. It is one of the most popular destinations for travelers to visit at any time of the year, especially in the summer. The warmer months of summer are hectic and peak season for tourists to visit this amazing country. Though summers in Europe can be sweltering, every year, millions of travelers decide to plan their trip to every capital city in Europe during this season as they get to enjoy long days, sunny weather, and exuberant nightlife.
But this is not it, and if you are planning your visit to Europe this summer, then there is so much more you need to know about. A summer trip through top European destinations offers travelers so much to do and see. No matter where you go in Europe, the history of this continent will be all around you. From architecture to unique cities and from festivals to European nightlife, you are not limited by the travel choices. In this article below, you will find a few best reasons to visit Europe this summer. To learn about them, continue reading.
European Festivals
If you want to enjoy a music festival, then summer is definitely the best time of the year and Europe offers thousands of summer music festivals every year to music lovers. European festivals offer tourists the best of both worlds. From sizzling boat parties in Croatia to live music in ancient coastal towns and historical cities, you will have a lot of options to choose from. When you are in France, you cannot miss out on the 'We Love Green' festival and when you plan to visit Hungary, you need to attend 'Balaton Sound.' In addition to this, the 'Oya Festival' in Norway and 'BBK Live' in Spain are worth visiting as well.
Warm Weather
The temperature during the daytime in Europe makes it easier for travelers to explore most countries. During this season, you can expect to enjoy the best and sunny weather across the continent. If you are one of those travelers who prefer to travel in summers as compared to winters, then summer is the best time for you to explore Europe. Therefore, you need to stick to the summer months of June, July, and August to get the most out of your trip. July and August are probably the most preferred months to visit Europe when travelers take advantage of their vacations and beautiful weather. Out of all the months, August is the most crowded, as both Italian and French tourists make their way to Europe's seaside areas and major cities during this month. Particularly in August, hotels are often fully booked as well. So, if you are making your way to Europe, then to avoid the crowd, you need to book your trip in the early months of the summer.
You can Book Less Expensive Flights
Yes, you heard it right. Typically, travelers get a good discount on flights and hotel rooms during the off-season, but you can even get discounts on accommodations and airplane tickets in the peak-season as well. All you need to do is to select the right time to book your flight. Consider traveling in the first week of June, or after mid-August to find less expensive flights. Ensure that you book your tickets and hotels, in advance, so that you can prevent facing unnecessarily high fees or even worse all your options getting sold out altogether. If you want to book business class flights, then you can also get a discount on them as well. If you want to book a business class flight, then Business Class Experts are offering 30%-70% off on Business and First Class flights.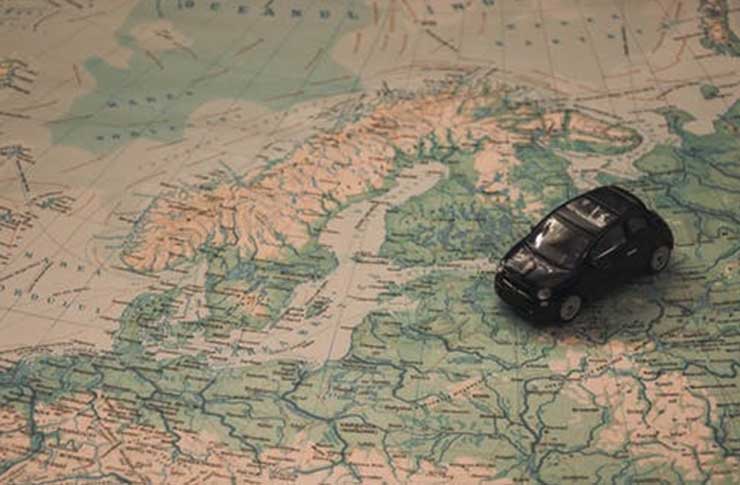 Nightlife
Europe is invincible for nightlife as it is home to some of the party capitals in the world. You will find trendy underground music scenes in every city, hip bars on high streets, and super clubs on party islands. If you feel a bit overwhelmed while planning where to go, then you can choose from Ayia Napa, IOS, Ibiza, Sunny Beach, Prague, Mykonos, Mallorca, Budapest, and many others to visit for nightlife. If you are the one who wants to enjoy the wildest summer life in Europe, then do not hesitate to visit Greece. The magnificent island of Hvar is also commonly known for its exciting nightlife.
Outdoor Dining
Since Europe offers the best weather in summer, you cannot miss out on outdoor dining as it is very much a European affair. You can sit for many hours and watch the people as you sip on your wine or coffee. This is an experience itself. Typically, the days are long with daylight hours from 6 am to 10 pm. This will allow you plenty of time to get the most out of your one day.
Why Princeton is The Best Place to Raise A Family & Purchase Real Estate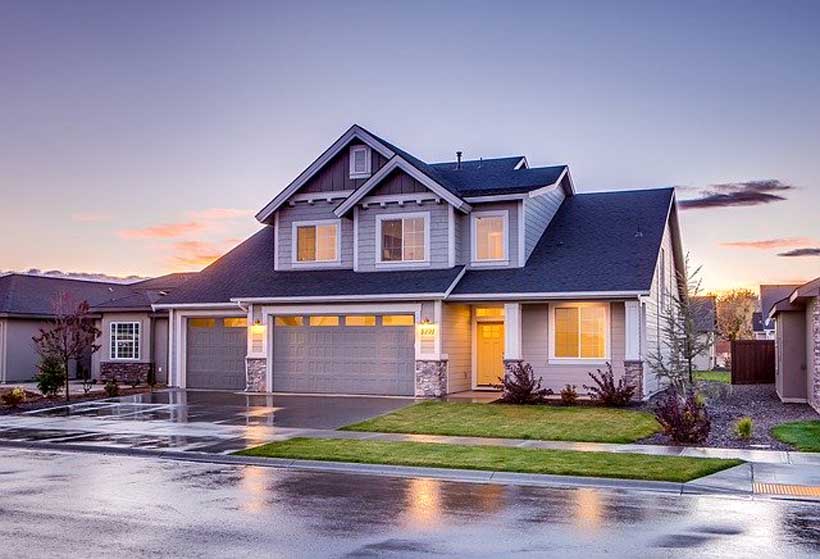 As parents, we are all put through many tests. One of these tests is choosing a home where one can raise their family and offer the best quality of life possible. As such, when choosing a city to raise your kids, you need to take a lot of factors into consideration. Among many, the most important of these factors are education, crime index, the potential for earning, and recreation.
One city that stands out in all these factors is Princeton, New Jersey. This article will examine the city from the perspective of the above-mentioned factors and help you in making a decision for your family home. Hopefully, by the end of the article, we'll have convinced you to buy a house in Princeton NJ.
A PART OF AMERICAN HISTORY BEFORE THERE EVEN WAS AN AMERICA
The area today known as Princeton was once home to the Lenni Lenape, a Native American tribe. European settlers first started to occupy the area in the late 17th century and, during the early stages of settlement, established the College of New Jersey, which is known today as Princeton University.
Princeton also played a role during the American Revolution and served as the site for the Battle of Princeton. General George Washington served the British an embarrassing defeat, forcing them to abandon the city and turning it into an early symbol of American independence.
CRIME INDEX
This is by far the most important factor, especially if you're considering the city to raise a family. However, there's little to worry about when it comes to Princeton. In 2018, there were 22 reported incidents of "violent crimes", which consisted of 16 incidents of assault and 6 robbery-related crimes. Compared to the national average (286 incidents of assault and 136 incidents for robbery-related crimes), these statistics are very low and show that Princeton is a relatively safe city.
EDUCATION
The status and caliber of Princeton University notwithstanding, the city is also able to boast when it comes to the local public school system. Over the past 5 years, Princeton High School has held an average qualification rate of 95%.
The foundation is just as strong with four elementary schools in the area, all of which feed to the one middle school of the area, which in turn feeds to Princeton High School.
POTENTIAL FOR EARNING
Princeton is located almost an hour away from New York City, which is one of most important economic hubs of not just the United States, but the world at large. Many people commute from Princeton to New York City for work and still manage to lead a happy and economically satisfactory life.
In the other direction, at almost the same distance is Philadelphia. Philadelphia is a major city and holds massive potential as far as earnings are concerned. As is with New York, many people commute from Princeton to Philadelphia for work.
CONCLUSION
As you can see, Princeton has a lot to offer. You should know there's a lot when it comes to recreation as well. The city has enough to keep you preoccupied including public parks, cafes, restaurants, theatres, museums, and so much more. All in all, one can lead a quality life in Princeton.