Fossil fuel consumption subsidies bounced back strongly in 2018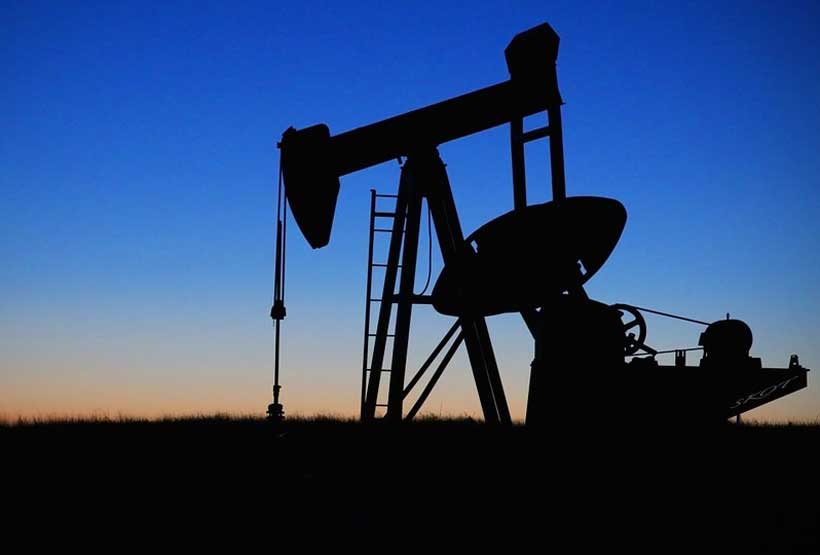 Authors: Wataru Matsumura and Zakia Adam*
Higher average oil prices in 2018 pushed up the value of global fossil fuel consumption subsidies back up toward levels last seen in 2014, underscoring the incomplete nature of the pricing reforms undertaken in recent years, according to new data from the IEA.
The new data for 2018 show a one-third increase in the estimated value of these subsidies, to more than $400 billion. The estimates for oil, gas and fossil-fuelled electricity have all increased significantly, reflecting the higher price for fuels (which, in the presence of an artificially low end-user price, increases the estimated value of the subsidy). The continued prevalence of these subsidies – more than double the estimated subsidies to renewables – greatly complicates the task of achieving an early peak in global emissions.
The 2018 data sees oil return as the most heavily subsidised energy carrier, expanding its share in the total to more than 40%. In 2016, electricity briefly became the sector with the largest subsidy bill.
Fossil fuel consumption subsidies are in place across a range of countries. These subsidies lower the price of fossil fuels, or of fossil-fuel based electricity, to end-consumers, often as a way of pursuing social policy objectives.
There can be good reasons for governments to make energy more affordable, particularly for the poorest and most vulnerable groups. But many subsidies are poorly targeted, disproportionally benefiting wealthier segments of the population that use much more of the subsidised fuel. Such untargeted subsidy policies encourage wasteful consumption, pushing up emissions and straining government budgets.
Recent years have seen multiple examples of pricing reforms, underpinned by lower oil prices that created a political opportunity among oil-importing countries and a fiscal necessity among exporters. Reforms typically focused on gasoline and diesel pricing, and in some cases also on LPG, natural gas and electricity tariffs. IEA price data (shown below for gasoline) show clearly the wide range of end-user prices across countries – the lowest prices found among countries that subsidise consumption.
The nature of pricing reforms undertaken in recent years differ depending on the sector and on national circumstances, but fall into three broad categories:
Complete price liberalisation, typically for the main transport fuels, as for example in India, Mexico, Thailand and Tunisia.
Introduction of a mechanism for regular, automatic adjustment of prices in line with international prices. China has such a system for oil prices, and similar mechanisms were also introduced in Indonesia, Malaysia, Jordan, Cote d'Ivoire and Oman.
A schedule of reforms to regulated prices, often with a view to aligning them with cost-recovery or market-based prices. This was the most common type of reform in the Middle East and North Africa, where prices for oil products, natural gas, water and/or electricity were raised in Saudi Arabia, Kuwait, Qatar, Bahrain and the United Arab Emirates. There were also increases in regulated electricity prices elsewhere, as for example in Indonesia.
These price reforms were often accompanied by the introduction of more targeted programmes of support for vulnerable groups. They also brought significant financial savings to the governments concerned, allowing these resources to be deployed to other development or policy priorities.
However, in 2018 the oil price trended higher for much of the year before falling back in the last quarter. This became a major source of strain in countries where consumers were newly exposed to rising retail prices, particularly where national currencies were losing value against the US dollar at the same time.
The rise in retail prices created broader pressure to revisit some of the pricing reforms.
Some countries with fully liberalised prices sought ways to dampen the effects on consumers, for example via reductions in other taxes and duties (as in India) or via implicit price interventions through state-owned oil and gas companies.
Upward fuel price adjustments were postponed in some countries that had committed to follow international price movements but retained some administrative discretion over the level and timing of any changes. This was the case in Indonesia, Malaysia and Jordan.
In fully regulated price environments, the reform schedule was in some cases pushed back or watered down.
Shielding consumers from short-term changes in international fossil fuel prices comes at a fiscal and environmental cost. It also diminishes the potential for higher prices to curb demand and bring the market into balance.
The different reform pathways since 2015 can be separated out into the various components of the change in subsidy values. Pricing reforms over the last three years brought substantial dividends, estimated at 36 billion dollars in total. This represents either a direct easing of the strain on public finances (via reduced public expenditures on subsidies) or additional revenue accruing to resource-rich countries (by reclaiming more of the value that was previously being foregone because of under-pricing).
Notable reductions in oil-related consumption subsidies over this period were observed in many countries in the Middle East, including Saudi Arabia, the UAE, Qatar and Bahrain, as well as in Colombia and Pakistan. Ukraine saw the largest fall in subsidies for natural gas. Subsidies to fossil fuel-based electricity consumption were substantially lower over this period in Russia, Argentina, Indonesia, Pakistan, Turkmenistan and in parts of the Middle East.
However, these falls were outweighed by two other factors: a widening gap between prevailing prices and market-based pricing in many countries (exacerbated in some cases by depreciation of the domestic currencies against the dollar); and increased consumption of subsidised energy.
The largest increases in consumption subsidies for oil products were in Indonesia, Iran, Egypt and Venezuela. In the latter case, a collapsing currency meant that gasoline and diesel sales (where available) were essentially free in dollar terms. Iran also saw the largest increase in natural gas subsidies, and – together with Venezuela, Mexico, Egypt and China – was among those seeing the most significant increase in subsidies to fossil fuel-based electricity.
Committing political capital to subsidy reform remains tough, especially if international prices are volatile. But phasing out fossil fuel consumption subsidies remains a pillar of sound energy policy. Especially when part of a broader suite of supportive policy measures, pricing reform is pivotal for a more robust, secure and sustainable energy sector over the long term.
Industries and households are more likely to opt for energy-efficient equipment, vehicles and appliances. Investors in a range of energy technologies, especially clean technologies, see a better case to commit their capital. That is why the IEA continues to be a strong supporter of efforts to phase out inefficient fossil fuel consumption subsidies.
*Zakia Adam, WEO Energy Analyst
Gas doom hanging over Ukraine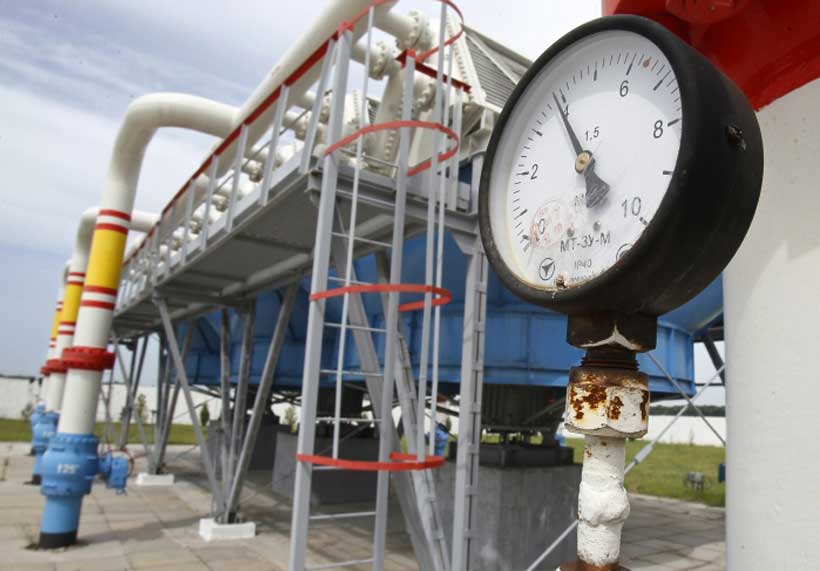 The long history of gas transit across independent Ukraine began with Kiev's initial failure to pay anything for Russian natural gas, both intended for transit to Europe and for domestic consumption, on the pretext of fraternal relations between the former Soviet republics. Later it cost the Ukrainians a meager $25 for 1,000 cubic meters of Russian gas, and that ridiculously small sum remained unchanged for quite some time. The sizeable amount of Russian gas provided at a discount price, plus domestically available oil resources, were distributed by the country's greedy elite the following way: domestically produced gas was used on utilities, proceeds from the transit of Russian gas went to the state budget (minus the money that lined bureaucratic pockets), and Russian gas – to the industry (plus the corruption component).
Then came the Ukrainian revolutions and Kiev's desire to join "Euro-Atlantic structures" and the desire to "get off the Russian gas needle and prevent the Kremlin from using energy as a weapon." Ukraine has tried and is still trying to believe in all this by playing up to the collective West and hoping that the West will compensate Kiev for the losses caused by its revolutionary endeavors and anti-Russian antics. As a result, we see gas prices going through the roof, an energy crisis in Europe, and the completion of the Nord Stream 2 gas pipeline.
Those in power in Kiev hoped for the very last moment that the West valued their country more than it did the energy security of European countries. Much to their surprise (and only theirs), this is not so. It looks like the Europeans are interested in Russian gas supplies and are not so eager to keep Ukraine as the main transit country. Moreover, having "democratized Ukraine" to the state of an openly anti-Russian country, the West turned it into a country, whose leadership the Kremlin does not really want to talk to simply because it does not see any point in doing this. This is the reason why third countries care (or rather pretend to care) about Ukraine. Thus, in July of this year, there came out the "Joint Statement of the United States and Germany on Support for Ukraine, European Energy Security and Our Climate Goals." According to it, Germany pledged to do everything in its power to make sure that the agreement between Moscow and Kiev on the transit of Russian gas across Ukrainian territory was extended for up to ten years. The statement came when it was already obvious that the construction of Nord Stream 2 would be completed, Germany resisted US pressure on this issue, Moscow paid no attention and Washington, exhausted by the battles of the presidential elections and the search for new strategies in the Old World, was trying to pit America's European friends against Russia.
It has never been a secret that the West needs reliable transit, and this is something that Ukraine also insists on. However, Kiev has officially labelled Russia as an "aggressor country," which means that this very "aggressor" must ensure this transit and bring billions of dollars in revenues to the Ukrainian budget. This looks like a kind of "Euro-schizophrenia" where Ukraine is an anti-Russian country and simultaneously serves as a reliable transit country for Russian gas. Things do not work this way, however, and it looks like Europeans are beginning to realize this. Therefore, most of the European consumers support Nord Stream 2 even though they do not show this in public. Suffice it to mention the recent conclusion of a years-long contract for gas supplies to Hungary.
Vladimir Putin's statement, made amid soaring gas prices and growing threats to European industry, came as an energy lifeline for all Europeans.
"Russian President Vladimir Putin supported the initiative of Deputy Prime Minister Alexander Novak to increase gas supply on the market amid rising energy prices in Europe… Novak said that Russia can stabilize the situation with prices by providing additional volumes of gas on the exchange, adding that this country's main priority is to accommodate domestic demand," Lenta.ru reported.
Commenting on the possibility of increasing gas supplies via Ukraine, President Putin recalled that Ukraine's gas transport system had not been repaired "for decades" and that "something could burst" there any time if gas pressure goes up.
"At the same time, it is more profitable and safer for Gazprom to operate new pipeline systems," he added. Putin thus confirmed what is already clear to all that Ukraine is an unreliable and, in fact, an extra link, and that Europe can get gas bypassing technically and politically unreliable Ukrainian pipes. He also pointed out that Gazprom would suffer losses from an increase in gas transit via Ukrainian territory, while new gas pipelines offer cheaper transit options. He added that Gazprom is saving about $3 billion a year by using new pipelines and that Russia was ready to increase gas supplies and make them cheaper for European consumers.
Gas shortages have already forced the Ukrainian government to freeze gas prices for household consumers, but prices for gas for industrial enterprises are rising along with those on European exchanges, where on October 6, they reached a very impressive $ 2,000 per thousand cubic meters and went down only after Putin's statement came out.
Meanwhile, the head of Ukraine's Federation of Glass Industry Employers, Dmitry Oleinik, said that this [rise in gas prices – D.B.] would lead to an inevitable rise in prices. However, producers will not be able to jack up prices indefinitely, because at some point buyers simply will not be able to cover production costs.
"The Ukrainian consumer will not even be able to cover the cost of production. Plants and factories will slowly shut down and people will lose their jobs – this is already very serious. Budget revenues will "plummet," and expenses will skyrocket… The issue of bankruptcies is just a matter of time," Oleinik warned.
If Ukraine continues to follow the chosen course, it will face de-industrialization. By the way, this will suit the West, but certainly not the Ukrainian industrial oligarchs, who have long been eyeing agriculture, including the prospect of turning themselves into land barons. However, the farming sector will not be happy about the high prices on gas that bakeries, sugar factories and greenhouses run on. There will be nowhere to run.
Apart from purely practical realities, the conclusions I can draw from the current energy situation in the world and Vladimir Putin's statements regarding the Ukrainian transit, are as follows:
Gas supplies through Ukraine and to Ukraine are not solely an economic issue, given Kiev's endless anti-Russian escapades;
This problem affects the energy security of Europe;
Since there are several angles to this problem, it must be solved in a comprehensive manner;
At the same time, this cannot be done exclusively in the interests of the West and Ukraine to the detriment of the interests of Russia.
As you can see, it is once again up to Kiev and its shadow patrons to decide. And winter is just around the corner…
From our partner International Affairs
Russian Energy Week: Is the world ready to give up hydrocarbons?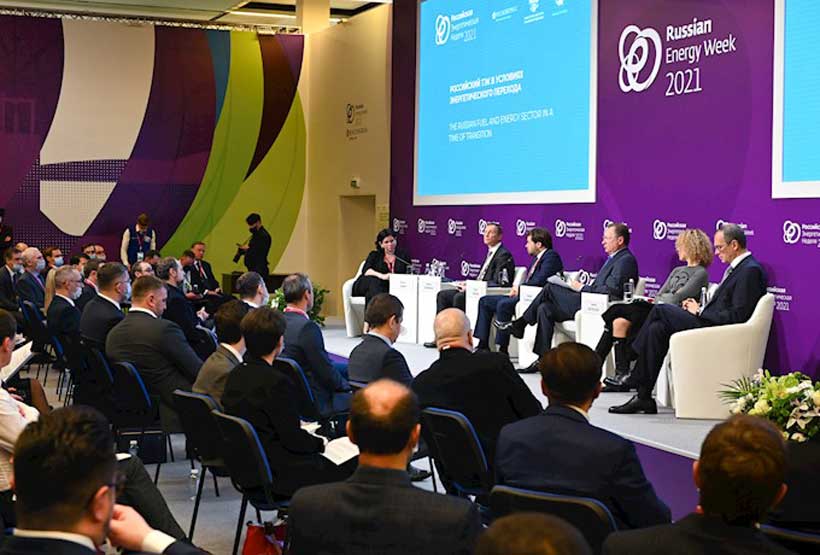 In an official message to mark the opening of the Russian Energy Week international forum on 13-15 October in Moscow, Russian President Vladimir Putin stressed that there are numerous issues on the agenda related to current trends in the global energy market, including improvements to industry infrastructure and the introduction of modern digital technologies into its operation.
"The efficiency of energy production and consumption is the most important factor in the growth of national economies and has a significant impact on people's quality of life. Many countries have already adopted policies to accelerate the development of clean energy technologies," he wrote in the message to guest and participants.
"The forum business programme is therefore set to look in detail at the possibility of developing green energy based on renewable sources and the transition to new, more environmentally friendly fuels. I am confident that the events of the Russian Energy Week will allow you to learn more about the achievements of the country's fuel and energy sector, and that your initiatives will be put into practice," Putin said.
Leaders of foreign states have also sent greetings to the participants and guests. For instance, President of the Republic of Angola João Manuel Gonçalves Lourenço, Prime Minister of Vietnam Pham Minh Chinh, Crown Prince of Abu Dhabi Armed Forces Mohamed bin Zayed bin Sultan Al Nahyan, and Vice Premier of the State Council of China Han Zheng.
In their greetings, it generally noted the importance of the topics to be discussed at the forum as well as the need to build an international dialogue and consolidate efforts to achieve the sustainable development goals, including as regards climate change.
The programme covers a wide range of issues of transformation and development in the global energy market. In the context of energy transition, the issues of energy development are inextricably linked with the introduction of new technologies, and the transformation aimed at reducing greenhouse gas emissions into the atmosphere. Climate protection is a task that cannot be solved by one country; it is a global goal, which can be achieved through building dialogue and cooperation between countries.
The participants in the discussion will answer the question: Is the world ready to give up hydrocarbons? In addition, during the panel session, the participants will discuss whether oil, gas and coal are really losing ground in the global energy sector; whether the infrastructure will have time to readjust for new energy sources; how long will there be enough hydrocarbons from the field projects that are being implemented; and whether an energy transition using fossil fuels is possible.
The international climate agenda is forcing many countries to reform their carbon-based energy systems. For Russia, which holds a leading position in the global hydrocarbon markets, the transition to development with low greenhouse gas emissions presents a serious challenge, but at the same time it opens up new opportunities for economic growth based on renewable energy, hydrogen technologies, advanced processing of raw materials and implementing green projects.
The Climate Agenda included sessions dedicated to the operation of the Russian fuel and energy sector in the context of energy transition, the impact of the European green pivot on the cooperation between Russia and Europe, as well as the session titled 'The Future of Coal in a World Shaped by the Climate Agenda: The End, or a New Beginning?'
Sessions of the 'New Scenarios for the Economy and the Market' track are dedicated to the global challenges and opportunities of the electric power industry; the impact of ESG on the Russian fuel and energy sector; the potential for the renewable energy sources; and other issues of the future of energy.
The Russian Energy Agency under the Ministry of Energy brings together experts from key international analytical organizations to discuss the future of world energy during the session titled International Energy Organization Dialogue: Predicting the Development of Energy and Global Markets.
The Human Resource Potential of the Fuel and Energy Sector, participating experts will discuss the prospects for developing the professional qualification system, and a session titled Bringing the Woman's Dimension to the Fuel and Energy Sector. Optimizing regulation in the energy sector and organizing the certification and exchange of carbon credits in Russia are the basis of the Regulatory Advances in Energy.
Anton Kobyakov, Advisor to the Russian President and Executive Secretary of the Russian Energy Week 2021 Organizing Committee, said "the level of various formats of international participation testifies to the importance of the agenda and Russia's significant role in the global energy sector. We are a reliable strategic partner that advocates for building international cooperation based on the principles of transparency and openness. With the period of major changes in the industry, it is particularly important to engage in a dialogue and work together to achieve both national and global goals."
The forum, organized by the Roscongress Foundation, the Russian Ministry of Energy, and the Moscow Government, brought together many local and foreign energy and energy-related enterprises. The speakers attending included Exxon Mobil Corporation Chairman of the Board of Directors and CEO Darren Woods, Daimler AG and Mercedes-Benz AG Chairman of the Board Ola Kallenius, BP CEO Bernard Looney, and TotalEnergies Chairman and CEO Patrick Pouyanné.
World Energy Outlook 2021 shows a new energy economy is emerging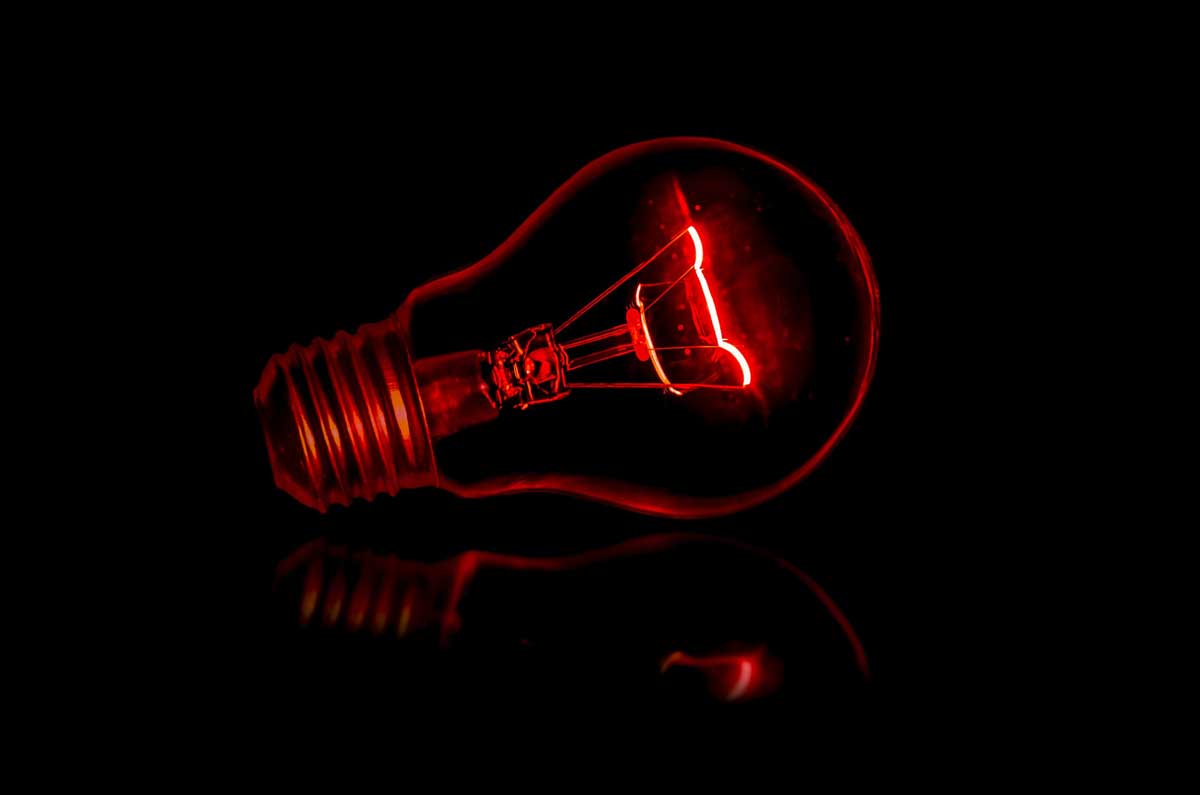 A new energy economy is emerging around the world as solar, wind, electric vehicles and other low-carbon technologies flourish. But as the pivotal moment of COP26 approaches, the IEA's new World Energy Outlook makes it clear that this clean energy progress is still far too slow to put global emissions into sustained decline towards net zero, highlighting the need for an unmistakeable signal of ambition and action from governments in Glasgow.
At a time when policy makers are contending with the impacts of both climate change and volatile energy markets, the World Energy Outlook 2021 (WEO-2021) is designed as a handbook for the COP26 Climate Change Conference in Glasgow, which offers a critical opportunity to accelerate climate action and the clean energy transition. The new analysis – which the IEA is making available for free online – delivers stark warnings about the direction in which today's policy settings are taking the world. But it also provides clear-headed analysis of how to move in a well-managed way towards a pathway that would have a good chance of limiting global warming to 1.5 °C and avoiding the worst effects of climate change.
The WEO-2021, the IEA's annual flagship publication, shows that even as deployments of solar and wind go from strength to strength, the world's consumption of coal is growing strongly this year, pushing carbon dioxide (CO2) emissions towards their second largest annual increase in history.
"The world's hugely encouraging clean energy momentum is running up against the stubborn incumbency of fossil fuels in our energy systems," said Fatih Birol, the IEA Executive Director. "Governments need to resolve this at COP26 by giving a clear and unmistakeable signal that they are committed to rapidly scaling up the clean and resilient technologies of the future. The social and economic benefits of accelerating clean energy transitions are huge, and the costs of inaction are immense."
The WEO-2021 spells out clearly what is at stake: what the pledges to reduce emissions made by governments so far mean for the energy sector and the climate. And it sets out what needs to be done to move beyond these announced pledges towards a trajectory that would reach net zero emissions globally by mid-century – the Net Zero Emissions by 2050 Scenario from the landmark IEA report published in May, which is consistent with limiting global warming to 1.5 °C.
As well as the Net Zero Emissions by 2050 Scenario, the WEO-2021 explores two other scenarios to gain insights into how the global energy sector may develop over the next three decades – and what the implications would be. The Stated Policies Scenario represents a path based on the energy and climate measures governments have actually put in place to date, as well as specific policy initiatives that are under development. In this scenario, almost all of the net growth in energy demand through 2050 is met by low emissions sources, but that leaves annual emissions still around today's levels. As a result, global average temperatures are still rising when they hit 2.6 °C above pre-industrial levels in 2100.
The Announced Pledges Scenario maps out a path in which the net zero emissions pledges announced by governments so far are implemented in time and in full. In this scenario, demand for fossil fuels peaks by 2025, and global CO2 emissions fall by 40% by 2050. All sectors see a decline, with the electricity sector delivering by far the largest. The global average temperature rise in 2100 is held to around 2.1 °C.
For the first time in a WEO, oil demand goes into eventual decline in all the scenarios examined, although the timing and speed of the drop vary widely. If all today's announced climate pledges are met, the world would still be consuming 75 million oil barrels per day by 2050 – down from around 100 million today – but that plummets to 25 million in the Net Zero Emissions by 2050 Scenario. Natural gas demand increases in all scenarios over the next five years, but there are sharp divergences after this.
After decades of growth, the prospects for coal power go downhill in the Announced Pledges Scenario – a decline that could be accelerated further by China's recent announcement of an end to its support for building coal plants abroad. That move may result in the cancellation of planned projects that would save some 20 billion tonnes in cumulative CO2 emissions through 2050 – an amount similar to the total emissions savings from the European Union reaching net zero by 2050.
The differences between the outcomes in the Announced Pledges Scenario and the Net Zero Emissions by 2050 Scenario are stark, highlighting the need for more ambitious commitments if the world is to reach net zero by mid-century.
"Today's climate pledges would result in only 20% of the emissions reductions by 2030 that are necessary to put the world on a path towards net zero by 2050," Dr Birol said. "Reaching that path requires investment in clean energy projects and infrastructure to more than triple over the next decade. Some 70% of that additional spending needs to happen in emerging and developing economies, where financing is scarce and capital remains up to seven times more expensive than in advanced economies."
Insufficient investment is contributing to uncertainty over the future. Spending on oil and natural gas has been depressed by price collapses in 2014-15 and again in 2020. As a result, it is geared towards a world of stagnant or even falling demand. At the same time, spending on clean energy transitions is far below what would be required to meet future needs in a sustainable way.
"There is a looming risk of more turbulence for global energy markets," Dr Birol said. "We are not investing enough to meet future energy needs, and the uncertainties are setting the stage for a volatile period ahead. The way to address this mismatch is clear – a major boost in clean energy investment, across all technologies and all markets. But this needs to happen quickly."
The report stresses that the extra investment to reach net zero by 2050 is less burdensome than it might appear. More than 40% of the required emissions reductions would come from measures that pay for themselves, such as improving efficiency, limiting gas leakage, or installing wind or solar in places where they are now the most competitive electricity generation technologies.
These investments also create huge economic opportunities. Successfully pursuing net zero would create a market for wind turbines, solar panels, lithium-ion batteries, electrolysers and fuel cells of well over USD 1 trillion a year by 2050, comparable in size to the current oil market. Even in a much more electrified energy system, major opportunities remain for fuel suppliers to produce and deliver low-carbon gases. Just in the Announced Pledges Scenario, an additional 13 million workers would be employed in clean energy and related sectors by 2030, while that number doubles in the Net Zero Emissions by 2050 Scenario.