Building cohesive societies: Southeast Asian states take on gargantuan challenge
Several Southeast Asian governments and social movements are seeking to counter mounting polarization and inter-communal strife across the globe fuelled by the rise of civilizationalist leaders who think in exclusionary rather than inclusionary terms.
In the most high-brow of various initiatives, King Abdullah of Jordan is scheduled to deliver a keynote address at the inaugural International Conference on Cohesive Societies organized by the S. Rajaratnam School of International Studies (RSIS) with support from the Singapore government.
Singapore president Halimah bint Yacob has mooted the conference as a high-level forum involving religious leaders akin to the annual Shangri-La Dialogue that for the past 17 years brings together annually senior Asian, European and US government officials in what is Asia's foremost security forum.
In what amounts to a timely strategic effort to tackle what may be one of the most fundamental threats to peace and security, the conference reflects a growing concern that global polarization and civilisationalism could fuel inter-communal tensions and militancy in Southeast Asian societies.
It crowns a separate Indonesian initiative that targets religious reform and Malaysian willingness to speak out on controversial or sensitive issues.
Southeast Asian concerns include fear that Rohingya lingering in refugee camps in Bangladesh with no prospects could radicalize, the possibility of extremists capitalizing on the fact that reconstruction of the devastated southern Philippine city of Marawi has stalled two years after it was overrun by jihadists, and the danger that suspected sleeper cells of groups like the Islamic State will seek to disrupt the region's social fabric.
"The social fabric of many communities is stressed by extremism, exclusivism and polarisation. It is important for us to grow trust across communities. This will always be a work in progress, so it is an effort we must constantly invest in," Ms. Yacob said on the eve of the Singapore conference.
King Abdullah, in a separate statement, warned that "attacking and excluding others, insulting other peoples and their faiths and convictions – this is no way forward. The future lies in unity and respect, not division and stereotypes."
Ms. Yacob and King Abdullah's warnings were designed to be an anti-dote to rising prejudice and racism fuelled by the rise of supremacism of various stripes and Islamophobia as well as increased anti-Semitism that often is encouraged by world leaders for ideological or opportunistic reasons.
For Ms. Yacob and King Abdullah, the concern is not a far-from-my-bed show.
Human rights activists were taken aback when Myanmar leader, Nobel peace prize winner and one time human rights advocate Aung San Suu Kyi agreed earlier this month during a visit to Hungary with far-right, staunchly anti-immigrant prime minister Viktor Orban that both Southeast Asia and Europe were struggling with the "emergence of the issue of coexistence with continuously growing Muslim populations."
Southeast Asia and its Association of Southeast Asian Nations (ASEAN) are home to the world's most populous and foremost Muslim democracy, Indonesia, as well as Malaysia that has been among the most outspoken in criticizing Myanmar's repression of the Rohingya and one of the few Islamic countries to speak out about China's crackdown on Turkic Muslims in the troubled north-western province of Xinjiang.
To King Abdullah, Ms. Yacob's backyard must look like something approaching paradise. Conflict characterizes all of his kingdom's borders.
Moreover, the Middle East, beyond Jordan's immediate borders, is wracked by civil wars, national conflicts and regional rivalries that all involve aspects of prejudice, right-wing nationalism, militancy and sectarianism.
Add to that, the world is holding its breath as the United States, Saudi Arabia and Iran square off in the Gulf in a dangerous dance that threatens to spiral out of control.
Less highbrow but no less ambitious, Nahdlatul Ulama, the world's largest Sunni Muslim movement, has launched a campaign with Indonesian government backing to "reinterpret and recontextualize" Islam.
The campaign amounts to more than simply confronting ultra-conservatism and militancy. It is a pushback against the notion that secularism and pluralism are expressions of a Western conspiracy to undermine Islam.
If successful, Nahdlatul Ulama's strategy could have far-reaching consequences. For many Middle Eastern autocrats, adopting a more tolerant, pluralistic interpretation of Islam would mean allowing far greater social and political freedoms and embracing concepts of pluralism. That would likely lead to a weakening of autocrats' grip on power.
Similarly, political scientist and Islam scholar Ahmet T. Kuru throws down a gauntlet in a forthcoming book by arguing that the notion of Islam rejecting a separation of religion and state is based on "a fabricated hadith" or saying of the Prophet Mohammed that has since been perpetuated.
Singapore's conference like Nahdlatul Ulama's initiative constitute accepting a gargantuan but critical challenge posed by civilizationalist leaders who reflect deeply rooted currents in societies irrespective of their political systems and/or notions and myths that have been nurtured over centuries.
Inclusiveness is the magic wand touted by all seeking to halt a slide toward societies characterized by fragmentation, political polarization and inter-communal discord. Yet, the enormity of the challenge lies in addressing deep-seated grievances and challenging taboos.
Discussing the rise of populism in the West, politics scholar Matthew Goodwin identifies what he terms the four Ds that drive democracy's turmoil: distrust of political institutions that have become less representative; the destructive impact of fear of loss of national identity, culture and way of life; ethno-national deprivation fuelled by liberal elites' focus on migrant and minority rights; and the dealignment of significant segments of the electorate with the traditional parties they long supported.
Mr. Goodwin's four Ds are likely to challenge cohesiveness even if, as Financial Times columnist Simon Kuper notes, their foremost political beneficiaries are being sucked into the swamp they vowed to drain.
US president Donald J. Trump, Brexit party leader Nigel Farage, Israeli prime minister Benyamin Netanyahu, former Austrian vice-chancellor Heinz-Christian Strache, and billionaire Czech prime minister Andrej Babis are all fighting off allegations of wrongdoing.
The allegations and their legal entanglements mean that they risk losing the high ground on issues of corruption, alongside immigration and security, a key pillar of their recent success.
Putting forward an optimistic argument, Mr. Kuper notes that concerns about migration and security no longer top Europeans' agenda with younger voters mobilising around climate change.
Polls, however, suggest that the popularity of leaders accused of illegitimately benefitting from wrongdoing or questionable practices and their political parties have lost little of their allure despite climate change increasingly becoming a major concern.
Populists' current Teflon effect means that building cohesive societies will have to involve finding a middle ground between majoritarian concerns and concepts of diversity, multiculturalism and minority rights.
It amounts to manoeuvring minefields and treading on uncharted territory irrespective of culture and political system.
In the absence of the perfect blueprint, countries like Singapore, New Zealand and Norway have in their own ways taken a lead in attempting to make inclusion a pillar of policy.
While inter-communal harmony has long been a driver of Singapore's social and economic policies, New Zealand and Norway responded to traumatic acts of political violence by bucking the trend towards polarization, profiling and concepts of us and them by saying not me instead of me too.
The proof is in the pudding.
New Zealand prime minister Jacinda Ardern, who became an icon of compassion and inclusivity with her response to the killing of 50 people in March in two Christchurch mosques, recalled a Muslim woman reacting to the government's response by telling her that, despite having been a target, she had "never felt more at home (in New Zealand) than she had in the last 10 days" since the attacks.
Singapore's creation of a global forum in which opposing views and grievances are aired constitutes a vital contribution towards creating the environment for the building of more cohesive societies. It is a vital cog in a mesh of attempts to achieve legal reform and call out abuse and violations of human rights.
Taken together, they hold out the promise of a concerted effort to counter debilitating prejudice and bias even if a truly cohesive, harmonious society may prove to be a utopia.
Spreading Indonesia's Nation Branding Through "Kopi Kenangan"
Consuming coffee has become a public trend in daily life, especially among the young generation. Where almost every coffee shop is always visited by youth who spend their leisure time drinking coffee. Based on data from Statista, in 2020/2021, around 166.63 million 60 kilograms of bags of coffee were consumed worldwide (Ridder, 2022). These data indicate that currently, coffee has become a daily necessity for people in carrying out their activities. Therefore, countries are currently deciding to increase coffee production in their countries through cooperation between countries to fulfill the needs of societies in each country.
Indonesia is the 4th largest country as a coffee-producing country in the world with an amount of 753,491 tons in 2020. In addition, Indonesia is also a country that ranks 2nd in coffee export activities (Liputan 6,2021). It is due to the natural wealth owned by Indonesia in the agricultural sector by having the advantage of fertile soil and being able to produce abundant agricultural products, one of which is coffee beans which have led to many coffee shops available in a country. Indonesia is one of the countries that can maximize its natural wealth, namely coffee beans. It can be proven by the formation of the first New Retail F&B Unicorn company in Southeast Asia where the unicorn product Is a coffee drink called "Kopi Kenangan". Kopi Kenangan is a food and beverage (F&B) network founded by Edward Tirtanata who is the CEO of Kopi Kenangan this unicorn won the Brand of the Year title for the café retail category at the 14th World branding Awards. Where the event was held virtually and attended by more than 500 brands from 60 countries in the world organized by the World Branding Forum (WBF) (Zhafira, 2021). Kopi Kenangan is included in the ranks of businesses with unicorn status or has a valuation of US$ 1 billion and received the first phase C funding of US $ 96 million (Primadhyta, 2021). Through this achievement, it can be a strategy for Indonesia in developing unicorns and expanding its network to many countries by making Kopi Kenangan a coffee product from Indonesia that can be maximized to be promoted abroad as an Indonesian brand that goes International.
To expand the network in promoting Kopi Kenangan Indonesia, it requires contributions from various actors other than the community, one of which is the state actor, namely the government. The government can maximize its role to promote this unicorn abroad through the cooperation between the two countries in establishing international cooperation and negotiating to develop their markets abroad. Through the negotiations between countries, it can be a first step that can be an opportunity for Indonesia to develop the unicorn "Kopi Kenangan" to abroad, not only countries in Southeast Asia, but other countries outside Southeast Asia can become Indonesia's target in promoting its coffee unicorn. Apart from increasing cooperation, it can also be used as an opportunity for Indonesia to create a nation branding for the international community. A coffee brand originating from Indonesia, automatically, the international community will feel that beverage products from Indonesia have a good taste which can be used as a strategy to increase the good image of a country. The formation of the good image, a country will be seen as a country that has a lot of innovation in creating a product, and Indonesia will be seen as a country that can complement the needs of its communities in the current era, which in the current era, coffee has become a lifestyle in daily activities which can also be a state strategy in carrying out people-to-people activities in the aspect of Public Diplomacy. Through this unicorn that is formed and spread to various countries, it can be an opportunity for Indonesia as well to convey the values of Indonesia by promoting Indonesian culture through the unicorn, such as through packaging of drinks or food by displaying Indonesian characteristics.
Kopi Kenangan has succeeded in creating employment opportunities for the Indonesian society with 3,000 employees and it has a large number of outlets spread across Indonesia as many as 600 outlets spread across 45 cities in Indonesia (Merdeka.com, 2022). It shows that Kopi Kenangan can fulfill the daily needs of the community. On the other hand, this unicorn can help Indonesians to find work and can become a state asset, especially Indonesia in maximizing the achievements that have been owned to develop the country's economy through local brands that have spread in many countries. Amid in Covid-19 Pandemic, all activities have stopped and people have difficulty getting jobs. However, with innovations, increasing creativity, this will have a positive impact on the people around us as is the case with Kopi Kenangan which can create jobs for local communities in Indonesia, which Kopi Kenangan contributes to in dealing with the Covid-19 pandemic by supporting parties affected by the economy as a result of Covid-19. when the Covid-19 pandemic first appeared in 2020, there was a form of assistance from Kopi Kenangan in the form of providing a total of IDR 15 billion in 2020 to help various parties affected by the spread of Covid-19.
The local Indonesian brand that has become an Indonesian unicorn in the Southeast Asia Region, has shown that Indonesia has succeeded in improving its performance amid the Covid-19 pandemic where Indonesia has a young generation who has a high ability to create a prestigious product. This product is expected to continue to be developed not only in the Southeast Asian region but outside the Southeast Asia region as well as being able to experience the enjoyment of local Indonesian coffee brands by maximizing international cooperation between countries and this can be a country's strategy to spread nation branding as well. Therefore, through Kopi Kenangan, which has now become the first Unicorn Startup in the food and beverage (F&B) sector in Southeast Asia, it has proven that amid the Covid-19 pandemic, innovation can continue to be developed. which in the era of the Covid-19 pandemic, creativity, and innovations are very much needed to achieve the success that can be useful for anyone, both for the country and society.
Maximizing Indonesia's Public Diplomacy Through Indonesia's First Mosque in London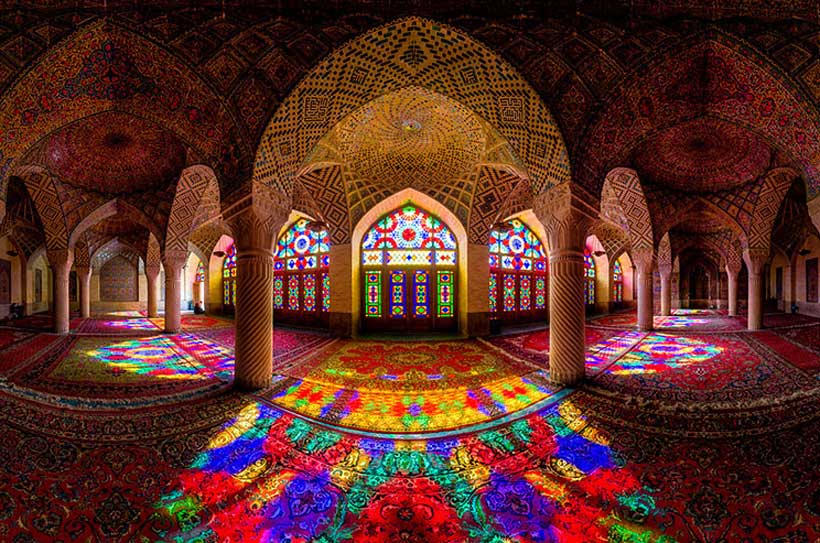 Indonesia and UK have established bilateral cooperation in December 1949 in which the bilateral cooperation includes economic cooperation, tourism, energy, education, and industry. The existence of these forms of cooperation shows that the UK and Indonesia already have ties and must maintain their relations. The relationship between the two countries continues to develop, and not only state actors can cooperate, but non-state actors, especially the international community, and assist the role of the state (one track diplomacy) in carrying out diplomatic activities. One aspect that greatly contributes to shaping the characteristics of the international community in carrying out communication activities, and indirectly can be a strategy to introduce the characteristics of the state through social and cultural aspects. Currently, the social and cultural aspects have become aspects that greatly contribute to forming a mutual understanding of the international community, establishing harmonization among the international community. However, the international community can carry out a people-to-people strategy formed by Indonesia to the UK is to establish the Indonesian Islamic Center (IIC) mosque located in Colindale, London.
The first Indonesian mosque built in London has a plan to accommodate a capacity of around 500 worshipers (Kristina, 2021). The existence of the mosque can be a strategy for Indonesian Public Diplomacy in introducing the characteristics of Indonesian mosques and can be a strategy for interacting with the international community in London by spreading the good image of the state especially Indonesia to the international community. As for spreading Indonesia's good image, Indonesia must be able to implement the diversity aspect. The Indonesian must be able to show the nature of religious tolerance towards all people. the existence of an Indonesian mosque in England, it is hoped that with this existence, the mosque will not only be visited by the Indonesians but also given the freedom for all Muslims who want to worship in the mosque regardless of where they come from, besides that, Indonesian must reflect a good nature to the international community by not discriminating against anyone who wants to worship in the mosque. The data from the Office for National Statistics (ONS) explains that the number of Muslims in the UK in 2019 reached 3 million people and in some areas in London almost 50% of the population is Muslim (Windiyani, 2019). Therefore, the diversity of people from countries who worship at the mosque, so that can be a strategy that can be maximized by Indonesia to make it a tool of Public Diplomacy (Second Track Diplomacy) which is the second path carried out by non-state actors who can contribute to smooth the goals of a country. Through the good image delivered by Indonesian in London, it can be added value for the Indonesians in spreading the advantages of a country. Not only introducing the characteristics through the architect of the mosque building but the Indonesian in London must participate and contribute to providing good service for the international community in London. Thus, it will have a positive impact on Indonesia that Indonesia can be known as a country that is harmonious, tolerant, and upholds peace to everyone without discriminating against the identity of each individual. The formation of the first mosque in London, in the future, can become a forum for the Indonesians by holding various religious activities and gathering between Muslims in order to establish good relations. In addition, Indonesia's first mosque in London can also be used as a forum for teaching and learning process such as reciting Al-Qur'an together in the mosque it is an opportunity for the Indonesian who is in London to do good things by conducting activities at the mosque with local and foreign Muslims.
The construction of Indonesia's mosque in London is a good first step to maximize Indonesia's nation branding to strengthen Indonesian identity with the presence of Indonesia's mosque in London. In addition, the existence of Indonesia's mosque in London, it can enhance and promote the socio-cultural aspects of Indonesia to the International community. Which will have an impact on improving and achieving the partnership between Indonesia and UK. Indonesia and the UK have 7 characters, including point 7 on social and cultural aspects which explains that there is a cultural partnership to create a mutual understanding of each other. In order to maintain the relations and facilitate cooperation between the two countries, it is necessary for involving various actors, both from state actors namely the government, and non-state actors, namely the international community. By maximizing the contribution of the two actors, the relations between the two countries will be harmonious and bilateral cooperation will run smoothly in the future. However, building a mosque requires contributions and involvement from various parties to assist in the construction process. Where the existence of Indonesia's mosque in London is a form of representation of Indonesia abroad, consequently, it needs to be maximized both in the development process, the architect used, and adequate funding. Through the fulfillment of this point, the existence of Indonesia's mosque in London will be achieved and the strategy to maximize Indonesian identity through the presence of Indonesia's mosque will also be achieved well. Both in terms of promoting Indonesia's mosque and the interaction of the international community there. These two things are important things to be realized that can be used as a strategy to maximize Indonesia's performance and good representation in the international community. The formation of a good image of a country will have a good impact in the future. Which a country will always be remembered as a harmonious country, uphold peace, and be seen as a good representative of the country. Through this formation, it will help the role of the state to smooth the cooperation formed between countries through the establishment of Indonesia's first mosque in London.
Cambodian Prime Minister's Visit to Myanmar: Weakening Role of the ASEAN?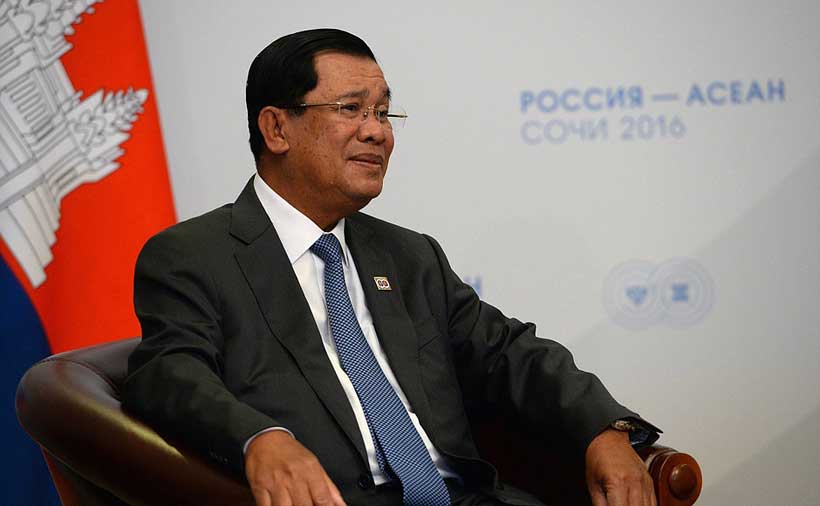 Cambodian Prime Minister Hun Sen recently visited Myanmar for two days despite a wave of condemnation that his visit undermines ASEAN and legitimizes Myanmar's deadly regime. Hun Sen is currently the chair of Association of Southeast Asian Nations (ASEAN) in 2022, and is expected to lead ASEAN in diplomatic activity on how to navigate Myanmar's political situation. As expected, Hun Sen was welcomed by the Myanmar officials, including Foreign Minister Wunna Maung Lwin, and was given a guard of honor. Accompanying Hun Sen are donations of medical equipment to fight Covid-19, comprising three million face masks, 200,000 N95 masks, 100,000 goggles, 30,000 personal protective equipment (PPE) suits, 30,000 face shields, 3,000 plastic boots, 50 ventilators appropriate for an ICU setting, 50 patient monitors and 50 oxygen concentrators. He was the first foreign leader to visit the country since the Myanmar military overthrew the democratically elected party and jailed it's leaders, including Aung San Suu Kyi. Since Feb 1, at least 1,435 people have been killed by the Tatmadaw in ruthless crackdowns on democracy protests. Conflict has also escalated in the nation's border zones creating a humanitarian disaster where tens of thousands of people have been fleeing for their lives. Prompted by Myanmar's exclusion from the bloc's summit in 2021, the premier has repeatedly signaled his intent to bring the country back into the ASEAN fold, arguing that the economic union was "incomplete".
Why has the Cambodian Prime Minister visited Myanmar, a nearly pariah nation in the world? Traditionally, Cambodia is a time-tested ally of Myanmar. This country has remained behind Myanmar solidly in times of crisis and challenges. Particularly, the current Hun Sen leadership is close to the military Junta of Myanmar. Cambodia has a different view about Myanmar and it's a deeply pro-Junta as Hun Sen believes that ASEAN did not operate very smoothly in 2021 on the Myanmar issue. As the ASEAN chair, Hun Sen is determined to find a way to halt the violence and maintain the "ceasefire" in Myanmar while pursuing the bloc's five-point consensus and bringing in humanitarian assistance. In his words, we cannot stand by passively while Myanmar falls apart and that we must find a way to resolve the stand-off between the opposing sides there and take advantage of all opportunities to pursue negotiations.
Although apparently the Cambodian leader focuses on political crisis in Myanmar, he has no concern for democracy, human rights and brutality of the military regime. He has no concern for the Rohingyas or any minority groups, which suits interests of Myanmar regime and its allies. Cambodia has launched a diplomatic blitz to rehabilitate the Junta first in ASEAN and then at the global level. Before taking over the revolving annual chairmanship of ASEAN, Hun Sen declared that he wanted the Burmese junta to be represented at the bloc's meeting. In responding to questions of whether Cambodia can resolve the issue of the Myanmar junta, Hun Sen mentioned that any resolution would have to come from Myanmar itself, saying that the regional bloc was only one part of helping the member nation find a solution. "It isn't based on whether Cambodia can resolve it or not, but Cambodia will try to compromise the situation of Myanmar to return it to a better situation.
Hun Sen is trying to use his personal influence as one of the oldest leaders in the region who is in power for more than 36 years and who even supported Vietnam's invasion of his country in 1978. His own leadership in Cambodia is also deeply criticized, so his diplomatic role can also help him legitimizing his power in one of the small but historic nations on earth, Cambodia. Hun Sen often refers to ASEAN's long-held convention of not interfering in each other's internal affairs as an excuse of not creating any pressure on the Junta government. He plainly promotes the idea that under the ASEAN charter, no one has the rights to expel another member.
Support for the Hun Sen Initiative
The visit of Hun Sen enjoys support from some members of ASEAN and outside. Cambodia enjoys strong endorsement from two powerful regional partners of ASEAN and members of ASEAN Plus Three, China and Japan. In a statement of Japan's MOFA, it is stated that Japan welcomes Cambodia's active engagement as ASEAN Chair on the situation in Myanmar, and both ministers shared the view to coordinate closely. Another close ally of Myanmar, China, is also strongly in favor of Hun Sen and Cambodia, as well as Myanmar. The Chinese foreign ministry official, Wang Wenbin states that China appreciates Myanmar's readiness to create favorable conditions for ASEAN's special envoy to fulfill his duty and [he] works toward effective alignment between Myanmar's five-point road map and ASEAN's five-point consensus. In his words, "China will fully support Cambodia, the rotating chair of ASEAN, in playing an active role and making [an] important contribution to properly managing the differences among parties of Myanmar". Members of ASEAN such as Thailand and Vietnam have strong support for Hun Sen visit. Cambodian Foreign Minister Prak Sokhonn said that ASEAN member-state Thailand's top diplomat had sent a "congratulatory message" saying, "he strongly supported the outcomes of the Cambodia-Myanmar joint press release".
Against the Visit
Rights groups are calling the visit a charade. They openly argue that by failing to insist that he would meet with all parties to the conflict, including imprisoned political leaders like Aung San Suu Kyi, PM Hun Sen has demonstrated a clear authoritarian orientation that all issues can be sorted out in closed door talks between dictators. They argue that such kind stance of Hun Sen threatens to undermine the very fragile ASEAN decision that Myanmar political authorities cannot participate in future ASEAN events unless they abide by the 5 Point Consensus agreed by junta supremo General Min Aung Hlaing in April 2021. Activists also argue that with the false confidence generated by this ill-advised visit, the serious worry is the Tatmadaw will see this as a green light to double down on its rights abusing tactics seeking to quell the aspirations of the Burmese people. The worrying fact is that ASEAN has been making some efforts to stabilise the political conflict in Myanmar since the 2021 coup, but many view Hun Sen's visit undermines this progress. Understandably, anti-coup activists and leading members of Myanmar's shadow government, the National Unity Government, have also condemned the visit across social media. The most outspoken ASEAN members against the visit are Indonesia and Malaysia who led the process in 2021 to keep the Junta leader, General Min Aung Hlaing out of ASEAN process for his blatant breach of 5-point consensus to which he was also a party.
Who has benefited from the Visit?
Undoubtedly, it is the military Junta of Myanmar who has gained exclusively from this visit orchestrated by the pro-Junta members within and outside of ASEAN. Myanmar and Cambodia are particularly happy with the outcomes of the visit. In the first place, the Myanmar Military has already achieved a huge diplomatic advantage from the visit of Hun Sen as he became the first foreign leader to visit Myanmar and meet the regime's leader, Min Aung Hlaing, since the military overthrew the country's elected government in February 2021. Meanwhile, the two leaders discussed bilateral relations in a 140-minute meeting in the capital of Naypyidaw and they agreed that the ASEAN Special Envoy could be involved in the Myanmar peace process. Myanmar believes that Cambodia will rule with fairness during its chairmanship this year of the ASEAN. To Myanmar, there were "good results" from the Cambodian leader's visit that boosted the military leadership as they argue that international pressure on Myanmar had not dialed down, but Myanmar would not bow to it.
Despite the satisfaction of Myanmar and Cambodia, Malaysian Foreign Minister Saifuddin Abdullah criticized Cambodia's Prime Minister Hun Sen for taking unilateral action in meeting the leader of Myanmar's junta. The foreign minister further added, "We would expect that he could have at least consult – if not all – a few of his brother leaders as to what he should say." He reminded that ASEAN position would not change that until there is clear progress on the five-point consensus Myanmar's representation at the Asean summit and related summits at the end of the year should remain non-political. Indonesia is another powerful member of ASEAN also criticized that visit and identified it as a futile exercise.
Another immediate outcome of the visit is postponement of the first ASEAN meeting known as The ASEAN Foreign Ministers Retreat (AMM Retreat) initially scheduled on Jan. 18-19, 2022, in Siem Reap province under Cambodia's 2022 chairmanship. Although COVID 19 was shown as a reason behind this decision, it is the division among the bloc's members over Prime Minister Hun Sen's visit to Myanmar has played a vital role behind this new development. Discords within ASEAN over Hun Sen's trip to Naypyidaw and a potential invitation to the Myanmar junta's foreign minister to attend the ASEAN diplomats' retreat might be why some ASEAN members chose not to attend the meeting. Precisely, the issue is members' intense disagreement over ASEAN chair's invitation to the Myanmar military-appointed Foreign Minister Wunna Maung Lwin have created an impasse. It may be mentioned that Brunei, Indonesia, Malaysia, the Philippines and Singapore had backed shutting out the coup leader from the regional bloc's top summit in 2021 when Brunei was the Chair of the bloc. Analysts fear that the postponement effectively delays the official endorsement of Foreign Minister Prak Sokhonn as ASEAN's new special envoy for Myanmar.
By visiting Myanmar and meeting with Min Aung Hlaing, Hun Sen legitimized him and at the same time, weakened the role of ASEAN in playing a constructive role in the Myanmar crisis. The military leader in Myanmar had promised, among other things, to end violence and give an ASEAN special envoy access to all parties in the Myanmar political crisis, but he has done none of those things. Hun Sen has reversed the stance of the previous Chair Brunei, which created positive pressure on the Myanmar regime. Now the visit has questioned the credibility and limit of ASEAN to continue its meaningful and effective diplomatic role in mitigating the crisis in Myanmar, which has adverse impact on the future of democratic movement and the possible repatriation of the Rohingyas.