Special Course on "China's Foreign Policy and Economy-2019" Launched in Armenia
The "China-Eurasia" Council for Political and Strategic Research in cooperation with the Armenian State University of Economics, started the "Rethinking China's Foreign Policy and Economy-2019" Special Course.
The main aim of this special course is to introduce China's Foreign Policy to those who are interested in China and its politics, providing them with solid knowledge and information about this great power, which increases its economic and political influence in the world through its Belt and Road Initiative.
The special program conducted by Armenian, Chinese and foreign scholars, who cooperate with the "China-Eurasia Council for Political and Strategic Research, Foundation and have solid professional background of doing research on issues related to China's foreign policy and economy.
As a result of competition only 32 young specialists won the opportunity to be invited to participate as students in this significant course.
During the opening ceremony of Special Course, Vice-President of the National Assembly of the RA Lena Nazaryan spoke about the importance of deepening Sino-Armenian relations. She mentioned that the current government stresses the importance of further development of relations with China. Mrs. Nazaryan talked about the visit of the Prime Minister of Armenia Nikol Pashinyan to China. During her speech, she introduced also the results of the negotiations with the Vice Chairperson of the Standing Committee of the National People's Congress of the of the People's Republic of China (PRC) Shen Yueyue during her official visit to Armenia. The Vice-President talked about the necessity of further cooperation with the academicians particularly stressed the importance of the Initiative of special course "Rethinking China's Foreign Policy".
In turn, His Excellency Chinese Ambassador to Armenia Mr. TianErlong presented the main directions of China's foreign policy, spoke about the goals and success of the "Road and Belt" initiative. Mr. Tian Erlong mentioned about peculiarities of the Chinese foreign policy: Five principles of peaceful coexistence. Talking about the Armenian-Chinese relations, he mentioned about the great potential of two countries that still must be used and developed.
The head of the "China-Eurasia" Council for Political and Strategic Research-Dr. Mher Sahakyan noted that considering the growing role of China in the current world order, it is a necessity to study and understand this country, deepen relations between Armenia and China. He expressed hope that the participants of the course "Rethinking China's Foreign Policy and Economy" will use the knowledge gained within the framework of this program to further develop Armenian-Chinese relations for the sake of Motherland.
In turn, professor, Dr. Ruben Hayrapetyan stated: "I think that organizing such kind of trainings is of great importance for our country. It is now that we must decide how and with what kind of effectiveness, we will pursue our foreign policy as human resource is the most important one. For the development of the latter we are obliged to transfer and disseminate the skills and capacities that will provide a significant result in long term prospective throughout such kind of trainings. Cooperation with China has always been and will continue to be one of the priorities for our country. Thus, as a result of the course, we expect that participants will have a greater opportunity to contribute to the development of Armenian-Chinese relations in all directions thanks to their knowledge gained.
The growth we want is sustainable: Harnessing innovation for a circular economy for all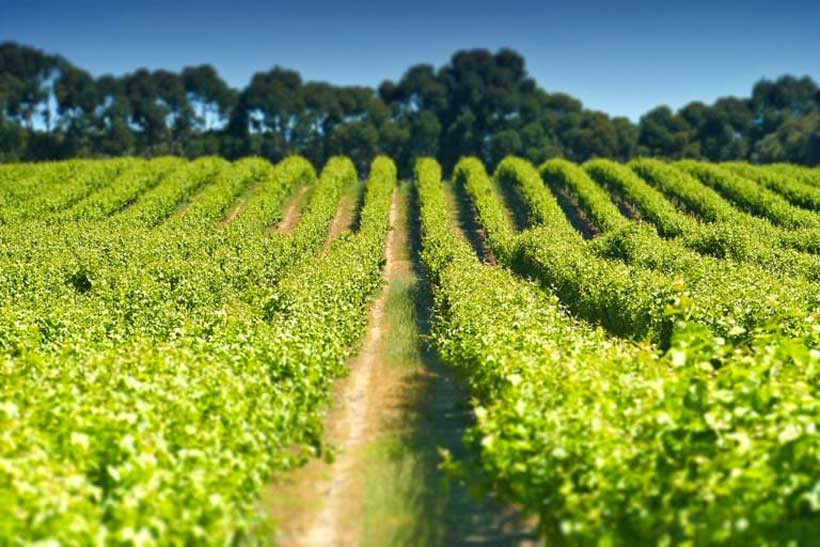 With rapidly growing competition for resources and increasing waste and pollution, the need to move towards an inclusive circular economic system is growing. A circular economy has the incentives and means to use existing resources in an efficient and sustainable fashion – relying on renewable energy sources, extracting more value from waste products, minimizing food waste, and increasing the quality of life for all segments of society.
Perhaps most importantly, this transition poses tremendous opportunities. While, coupled with rapid technological change and increasing globalization, some existing jobs, economic sectors, and production processes will become obsolete, it will also nurture fertile ground for new and green jobs and new economic sectors. This is already happening: the rapidly growing sharing economy is one example of how we can not only use resources more efficiently, but also make them increasingly affordable.
But we are only getting started and have a long road ahead of us. The Circularity Gap Report presented at the 2019 World Economic Forum Annual Meeting in Davos estimates that only 9% of the global economy is circular today. That is not enough. We clearly have to move faster. The problem is that we cannot know in advance what will work and what will not. Instead, we have to try out different solutions and scale up what works. In other words, we need innovation. But innovation does not only mean scientific research and shiny new technologies: the ways we use them, the ways we set the rules of the game, and the ways we create the right incentives matter much more.
This was the central message that emerged from the discussion "The Growth we Want is Sustainable: Harnessing innovation for a circular economy for all", organized by UNECE and UN Environment on 9 July as a side-event for the 2019 High-Level Political Forum. Speakers from governments, businesses, and civil society shared ideas and experiences from different parts of the UNECE region and beyond.
"The circular economy is a compulsory choice for a sustainable world" said UNECE Executive Secretary Olga Algayerova. Emphasizing the need for innovative solutions to re-shape linear economies, she highlighted the importance of exploring new channels to move forward: "We are in the midst of a fourth industrial revolution, which is changing the societies and economies in ways we have never imagined before. Therefore, what we need is to enable experimentation – with technologies, policies, governance arrangements, and business ides".
UN Environment Goodwill Ambassador and solar aviation pioneer Bertrand Piccard warned that today's model of quantitative growth is leading us to environmental chaos, climate change and depletion of natural resources. "Qualitative growth means that we can create jobs and make profit by replacing the old, outdated, inefficient and polluted infrastructures by new modern and efficient ones, ones that can protect the environment. This is the market of the century", he urged, arguing that "this is the way to speak the language of the people we want to convince".
Central to the resulting multi-stakeholder dialogue is innovation – the driving force of the transition towards inclusive and circular economic growth. Stakeholders, including representatives of UNECE member States Sweden, Germany, Georgia and Finland, as well the World Business Council for Sustainable Development (WBCSD), discussed challenges, opportunities and best practices of transforming the existing system of production and consumption patterns from a life-cycle perspective.
This mechanism involves applying frontier technologies, such as IT and artificial intelligence, business models that re-shape product life-cycles, and sharing platforms in different sectors which make way for more sustainable consumption. The high cost of experimentation calls for knowledge-based solutions to identify the right partnerships and sources of finance that will enable and promote innovative high-growth entrepreneurship within SMEs towards a new service-based economy. R&D partnerships with academia in less advanced economies will ensure the necessary digital transfer, while developing targeted skills and supporting life-long learning for the jobs of the future, and distributional aspects through bold social protection, will ensure that no-one is left behind.
Stakeholders further expressed their wish to continue the dialogue on inclusive circular economic growth and long-term sustainability, and to look into supporting policies, norms and standards, developed through multilateralism and partnership at the regional and global level, to reach the ambitious Sustainable Development Goals of the 2030 Agenda.
UNECE fosters cross-sectoral linkages to further accelerate these processes, bringing countries, civil society, and the private sector together towards the common goal of a systemic transition to more sustainable production and consumption practices. To this end, UNECE is pooling its multisectoral expertise through an integrated "nexus" approach to 2030 Agenda delivery. Examples of initiatives to support countries' shift to the circular economy include a resource management framework that helps make use of valuable resources from mining and landfill, policy recommendations on recycling, the development of a blockchain-supported application to enable a circular approach along garment and footwear sector value chains, and an innovative and unique IT- supported food loss management system to repurpose and bring back into the supply chain food that would otherwise be lost.
Security of 5G networks: EU Member States complete national risk assessments
Following the Commission Recommendation for a common European approach to the security of 5G networks, 24 EU Member States have now completed the first step and submitted national risk assessments. These assessments will feed into the next phase, a EU-wide risk assessment which will be completed by 1 October. Commissioner for the Security Union, Julian King, and Commissioner for the Digital Economy and Society, Mariya Gabriel, welcomed this important step forward and said:
"We are pleased to see that most Member States have now submitted their risk assessments. Following the support expressed by the European Council on 22 March for a concerted approach, Member States responded promptly to our call for concrete measures to help ensure the cybersecurity of 5G networks across the EU. The national risk assessments are essential to make sure that Member States are adequately prepared for the deployment of the next generation of wireless connectivity that will soon form the backbone of our societies and economies.
We urge Member States to remain committed to the concerted approach and to use this important step to gain momentum for a swift and secure rollout of 5G networks. Close EU-wide cooperation is essential both for achieving strong cybersecurity and for reaping the full benefits, which 5G will have to offer for people and businesses.
The completion of the risk assessments underlines the commitment of Member States not only to set high standards for security but also to make full use of this groundbreaking technology. We hope that the outcomes will be taken into account in the process of 5G spectrum auctions and network deployment, which is taking place across the EU now and in the coming months. Several Member States have already taken steps to reinforce applicable security requirements while others are considering introducing new measures in the near future.
We need all key players, big and small, to accelerate their efforts and join us in building a common framework aimed at ensuring consistently high levels of security. We look forward to continuing our close cooperation with Member States as we begin the work on an EU-wide risk assessment, due to be complete by 1 October, that will help to develop a European approach to protecting the integrity of 5G."
National risk assessments include an overview of:
· the main threats and actors affecting 5G networks;
· the degree of sensitivity of 5G network components and functions as well as other assets; and
· various types of vulnerabilities, including both technical ones and other types of vulnerabilities, such as those potentially arising from the 5G supply chain.
In addition, the work on national risk assessments involved a range of responsible actors in the Member States, including cybersecurity and telecommunication authorities and security and intelligence services, strengthening their cooperation and coordination.
Next Steps
Based on the information received, Member States, together with the Commission and the EU Agency for Cybersecurity (ENISA), will prepare a coordinated EU-wide risk assessment by 1 October 2019. In parallel, ENISA is analysing the 5G threat landscape as an additional input. 
By 31 December 2019, the NIS Cooperation Group that leads the cooperation efforts together with the Commission will develop and agree on a toolbox of mitigating measures to address the risks identified in the risk assessments at Member State and EU level.
Following the recent entry into force of the Cybersecurity Act at the end of June, the Commission and the EU Agency for Cybersecurity will set up an EU-wide certification framework. Member States are encouraged to cooperate with the Commission and the EU Agency for Cybersecurity to prioritise a certification scheme covering 5G networks and equipment.
By 1 October 2020, Member States should assess in cooperation with the Commission, the effects of measures taken to determine whether there is a need for further action. This assessment should take into account the coordinated European risk assessment.
Background
Fifth generation (5G) networks will form essential digital infrastructure in the future, connecting billions of objects and systems, including in critical sectors such as energy, transport, banking, and health, as well as industrial control systems carrying sensitive information and supporting safety systems.
The European Commission recommended on 26 March 2019 a set of concrete actions to assess cybersecurity risks of 5G networks and to strengthen preventive measures, following the support from Heads of State or Government for a concerted approach to the security of 5G networks.
The Commission called on Member States to complete national risk assessments and review national measures as well as to work together at EU level on a coordinated risk assessment and a common toolbox of mitigating measures.
EU Facility for Refugees in Turkey: €5.6 bn out of €6 bn now allocated in support of refugees
The European Commission today adopted a new set of assistance measures worth €1.41 billion, ensuring continued European Union support to refugees and host communities in Turkey. The programmes will focus on the areas of health, protection, socio-economic support and municipal infrastructure. The new measures are part of the second tranche of the Facility for Refugees in Turkey, bringing the total amount already allocated to €5.6 billion out of €6 billion since 2016, with the remaining balance due to be allocated over the summer.
Johannes Hahn, Commissioner for European Neighbourhood Policy and Enlargement Negotiations, said: "With this new allocation of funds, the European Union continues to deliver on its commitment to support Turkey in hosting the largest group of refugees in the world. Our assistance will focus on healthcare and protection services to refugees, and increase the resilience and self-reliance of refugees and host communities through socio-economic support. In addition, we will support municipal infrastructure in provinces with a high number of refugees."
The new assistance measures focus on long-term support and development assistance, as a combination of agreements with partners and relevant Turkish ministries. Contracts should be signed by end-2020 and actions should be completed by mid-2025 at the latest.
A particular feature of today's financial allocation is that it aims to ensure the sustainability of Facility-funded activities, reflecting the need for sustainable support for refugee inclusion, self-reliance and integration beyond the EU Facility.
Background
The EU Facility for Refugees in Turkey was set up in 2015 in response to the European Council's call for significant additional funding to support Syrian refugees in Turkey. It has a total budget of €6 billion divided into two equal tranches of €3 billion each. Out of the operational funds of €6 billion, over €2.35 billion has already been disbursed, €3.5 billion contracted and €5.6 billion allocated, with over 80 projects already rolled out.
The Facility provides for a joint coordination mechanism of EU budget and Member States' contributions designed to ensure that the needs of refugees and host communities are being addressed in a comprehensive and coordinated manner. The support seeks to improve conditions for refugees in Turkey as part of the EU's comprehensive approach to addressing the refugee crisis inside and outside the EU.