MDB Climate Finance Hit Record High of $43.1 Billion in 2018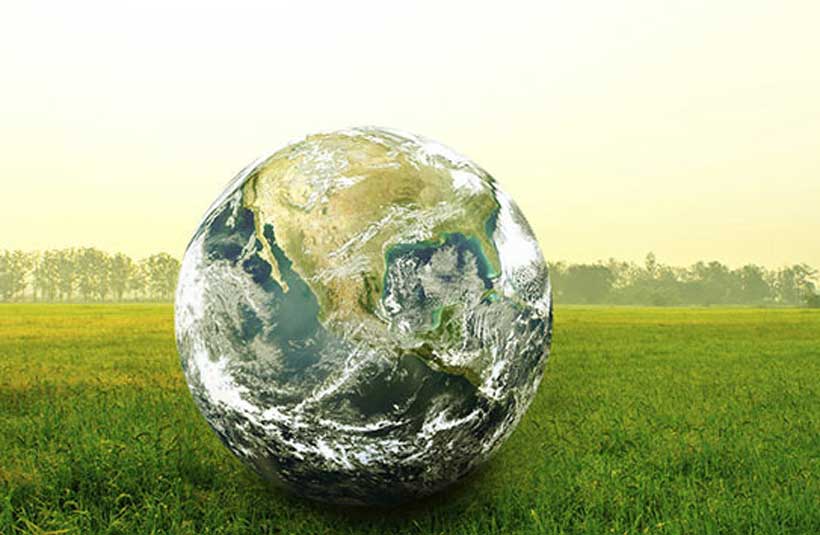 Climate financing by the world's largest multilateral development banks (MDBs) in developing countries and emerging economies rose to an all-time high of $43.1 billion in 2018, boosting projects that help developing countries cut emissions and address climate risks. This represents an increase of more than 22% from the previous year, where climate finance totaled $35.2 billion. The sharp increase came in response to the ever more pressing challenge of climate change, which disproportionately affects the poorest and most vulnerable, after the adoption in 2015 of the Paris Agreement.
The latest MDB climate finance figures are detailed in the 2018 Joint Report on Multilateral Development Banks' Climate Finance, which combines data from the African Development Bank (AfDB), the Asian Development Bank (ADB), the European Bank for Reconstruction and Development (EBRD), the European Investment Bank (EIB), the Inter-American Development Bank Group (IDBG), and the World Bank Group (WBG). These banks account for the vast majority of multilateral development finance globally. The 2018 report also summarizes information on climate finance from the Islamic Development Bank (IsDB), which joined the MDB climate finance tracking groups in October 2017.
The report shows that $30.2 billion, or 70%, of the total financing for 2018 was devoted to climate change mitigation investments that aim to reduce harmful greenhouse gas emissions and slow down global warming.
The remaining $12.9 billion, or 30%, was invested in adaptation efforts to help address mounting impacts of climate change, including worsening droughts and more extreme weather events from extreme flooding to rising sea levels.
Since 2011, when the six MDBS initiated joint reporting, they have committed nearly $237 billion in climate finance for developing and emerging economies. Climate funds such as the Climate Investment Funds (CIF), the Global Environment Facility (GEF), the Global Energy Efficiency and Renewable Energy Fund (GEEREF), the European Union's funds for Climate Action, and the Green Climate Fund (GCF) also play an important role in boosting MDB climate investment through concessional financing. In addition to the $43.1 billion of MDB finance in 2018, MDBs reported another $68.1 billion in net climate cofinancing—investments from the public and private sector—adding up to total climate finance for the year of $111.2 billion.
"The continued collaboration among MDBs to report on climate financing has clearly shown the joint resolve for transparency and accountability in supporting the delivery of our commitments," said the Director General of ADB's Sustainable Development and Climate Change Department Mr. Woochong Um. "At ADB, we have committed to ensure 75% of our operations support climate change mitigation and adaptation efforts by 2030, while committing $80 billion in investments for the period 2019–2030 in low-carbon and climate-resilient development in the Asia and Pacific region."
The regions of Sub-Saharan Africa, Latin America and the Caribbean, and South and East Asia were the top three to invest MDB climate finance. The report also breaks down climate finance by MDB, economy size, sector, type of recipient, and type of financial instrument.
MDBs' provision of climate finance helps to ensure that global financial flows are consistent with development with low greenhouse gas emissions and are resilient to climate change, in line with the Paris climate agreement's aim to limit the increase in global temperatures to well below 2°C, pursuing efforts for 1.5°C. The MDBs have reported on climate finance since 2011, based on the jointly developed methodology for climate finance tracking, and in 2015 set their climate targets looking ahead to 2020.
Forum Highlights Low-Carbon Technologies and Policies as Key to Asia- Pacific's Sustainable Future
Countries in Asia and the Pacific must adopt more effective and innovative low-carbon policies and technologies to secure greener and more sustainable growth, delegates heard at a forum today hosted by the Asian Development Bank (ADB) and the Hunan Department of Ecology and Environment.
The Asia-Pacific Forum on Low-Carbon Development, now in its fourth year with the theme "Low Carbon Solutions for Our Green Future", has brought together more than 600 policymakers and technology developers to showcase success stories in promoting and advancing low-carbon solutions to development challenges across the Asia and Pacific region. The forum is being hosted in Hunan Province's capital, Changsha, in the People's Republic of China (PRC) from 16 to 18 October.
"A low-carbon future is vital for combating climate change," said ADB Vice-President for Administration and Corporate Management Ms. Deborah Stokes. "This year's forum is about getting people together, exchanging ideas, and getting down to work, particularly in promoting cooperation, innovation, and commercially scalable low-carbon solutions for green development in both urban and rural areas in the PRC as well as the rest of the Asia and Pacific region."
With keynote speeches from former United Nations Secretary-General Mr. Ban Ki Moon and the Special Representative for Climate Change Affairs of the National Development and Reform Commission Mr. Xie Zhenhua, the forum will look into the industrial transformation needed for low-carbon economies including future energy services, pollution control, revolutions in building design, zero-waste cities, and other technological advances.
Ensuring a low-carbon growth path and development future for Asia and the Pacific is critical for the entire world population. Carbon emissions from the region have risen rapidly from 25% of the global total in the 1990s to 40% in 2012 and are expected to reach 50% by 2030. Unabated climate change could also lead to significant economic losses for countries in Asia and the Pacific.
ADB has been working to address the effects of climate change and promote low-carbon growth in Asia and the Pacific, particularly through the introduction of new technologies and policy support. For instance, the ADB-supported Climate Technology Finance Center in Hunan Province has been demonstrating successful low-carbon initiatives that can be replicated elsewhere in the PRC and in the Asia and Pacific region. This includes the establishment of a low carbon technology venture fund; launch of an accelerator program to mentor early stage clean technology startups; and the creation of a low carbon technology network and market platform.
UNECE supports Azerbaijan towards ratification of key Air Convention protocols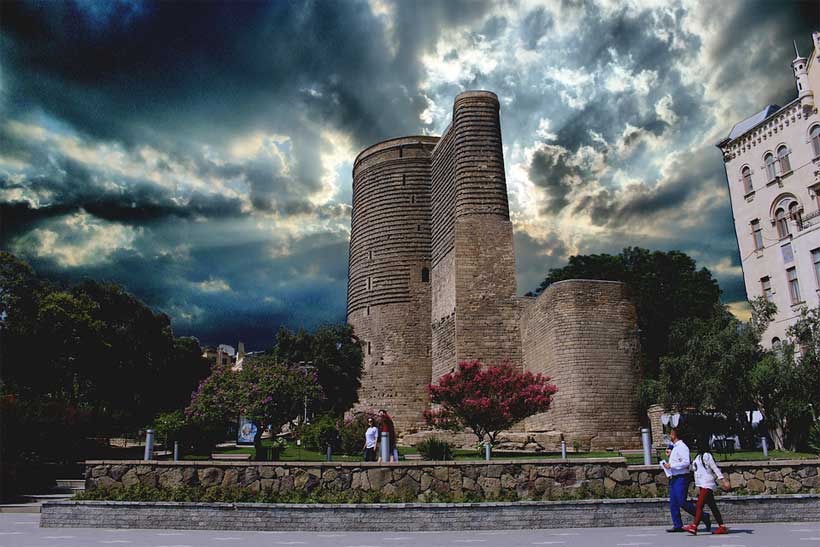 To avoid damage to the environment, public health and the economy, adopting targets to reduce emissions and introducing measures to enforce them is essential. Providing a framework to facilitate these measures, UNECE assists countries in Eastern Europe, the Caucasus and Central Asia in formulating policy responses to the air pollution challenge by ensuring the implementation and ratification of the Air Convention and its key Protocols.
In this regard, UNECE organized a national round table to discuss domestic law on air pollution control in Baku, Azerbaijan, this week (8 October 2019). The purpose of the event was to raise the political profile of the Convention and increase awareness of the benefits of accession to its Protocols and to further assist Azerbaijan in aligning its national legislation with the provisions of the Protocols and determining the next steps towards ratification.
High-level participants from the Ministries of Environment and several other Ministries and representatives from the private sector and civil society discussed the recommendations on the steps towards ratification of the key Protocols of the Convention. Participants concluded that ratification was feasible, but several steps on the way to ratification were still needed.
The Air Convention, which remains the only binding regional agreement of its kind anywhere in the world, celebrates 40 years of successful cooperation to tackle air pollution this year. Under the Convention, 51 countries in Europe and North America are cooperating to reduce deadly air pollution, achieving significant results, including the prevention of 600,000 premature deaths annually in Europe.
This week marked an important step in the Convention's history with the entry into force of amendments to the Gothenburg Protocol, establishing legally binding emissions reduction commitments for 2020 and beyond for the major air pollutants: sulphur dioxide (SO2), nitrogen oxides (NOx), ammonia (NH3), volatile organic compounds (VOCs) and fine Particulate Matter (PM2.5).
Planting trees has never been easier!
For the first time ever, some of the best community-led tree planting projects from over 20 countries have come together to deliver a massive boost to the world's reforestation efforts. Now, with the Plant-for-the-Planet App, everyone can plant trees worldwide with just a few clicks. 100 per cent of the money raised goes directly to the tree planters.
Greta Thunberg said: "It is simple. We need to protect, restore and fund nature." The new Plant for the Planet App allows you to do just that. For just €3, you can plant a tree in Brazil. For just €100, you can plant 1,000 trees and help restore the landscape of Indonesia.
You don't have a sapling at hand? Or want to avoid getting dirt under your fingernails? The Plant-for-the-Planet App is your way to help nature recover by selecting from 50 hand-selected reforestation projects from developing countries. The benefits of tree planting are not just for nature, they are also a vital source of income for poor communities. Many more projects are coming.
Just select your favourite project. Donate. The trees are planted for you. No excuses. Each tree adds to the World Tree Counter.
The Plant-for-the-Planet App is available for Android and iOS or as a WebApp.
Plant Your Own Forest
The app also allows you to:
– See where all your donated trees were planted
– Register trees you've planted yourself with photos, locations and more
– Gift donated trees to others
– Start a tree planting competition among schools, with colleagues or friends
– See our new "Forbes List" – ranking people by planted trees!
and more…
Who's Behind This?
The app was built over two years by seven young people from Plant-for-the-Planet Foundation under the leadership of Sagar Aryal (24), who has been planting trees with Plant-for-the-Planet for over 10 years, as one of 81,000 children and youth from 73 countries.
The Plant-for-the-Planet Foundation aimed to plant 100 million trees by 2030 through their project in the Yucatan-Peninsula. But they realised that 10,000 projects of that size are necessary to restore a trillion trees, and therefore decided to focus on sharing their tools with a multitude of other projects to help them scale up their work – that's what this app is about. There are no fees or costs for donors, tree-planting NGOs or anyone else. This app helps to implement the excellent goals of the Bonn Challenge – a global effort to bring 150 million hectares of the world's deforested and degraded land into restoration by 2020, and 350 million hectares by 2030 – by creating a positive chain reaction. More than 10,000 people signed up to the app in the development phase.
This project could not have happened without the advice, guidance and support of UNEP.
"With the late Wangari Maathai in mind, I've poured all my heart and soul into this app for the past two years. I hope she would be happy and proud of us," said Sagar Aryal (24), lead developer.
What's Next?
In version 2.0 we will allow users to watch the donated forests grow with satellite images. Stay tuned!