UNWTO and Barça Innovation Hub Launch Global Sports Tourism Start-up Competition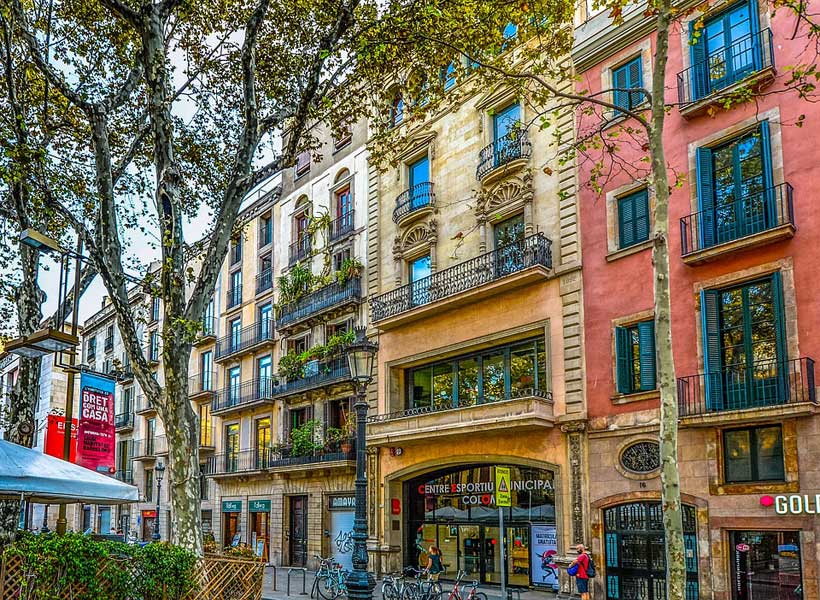 The World Tourism Organization (UNWTO) in collaboration with Barça Innovation Hub (BIHUB) and with the support of the Qatar National Tourism Council (QNTC), has announced the launch of the 1st UNWTO Sports Tourism Start-up Competition. The initiative is designed to identify projects and innovations that can transform the sports tourism sector in the near future.
Increasing demand from tourists and the growing influence of sports on destinations' popularity have combined to make sports tourism one of the segments with the greatest potential for socioeconomic development opportunities, attracting growing levels of government interest. The 1st UNWTO Sports Tourism Start-up Competition, launched by UNWTO and BIHUB, with the support of QNTC, is looking for start-ups with disruptive ideas focused on solving real needs and addressing knowledge gaps in the growing sports tourism sector.
In all, 20 start-ups will be shortlisted by a panel of international experts and sports and tourism stakeholders, drawn from the public and private sectors, academia and civil society. The shortlisted start-ups will be announced on the competition's website. The panel will then select five semi-finalists who will all be invited to Barcelona to pitch their ideas to sports experts, government representatives, tourism business leaders and international investors.
"We are pleased to be partnering with the Barça Innovation Hub to harness the potential of sports tourism to stimulate creativity, innovation and sustainable growth. Through this competition, start-ups with disruptive visions can propose new ideas that will allow the sports tourism sector to contribute to the Sustainable Development Goals. We thank BIHUB for their vision and collaboration and, as we move towards the 2022 FIFA World Cup in Qatar, we thank the QNTC for their support for this exciting project," said UNWTO Secretary-General Zurab Pololikashvili as he opened the competition.
As part of the partnership with QNTC, the winning ideas will also be considered for implementation in Qatar, which is gearing up to host the FIFA World Cup 2022.
His Excellency Mr. Akbar Al Baker, Secretary General of QNTC, commented, "At QNTC we believe sporting events have a unique power to bring people of the world together, and that is also why sports tourism is a key focus area in our tourism vision. We look forward to seeing the innovative ideas that will come through the inaugural Sports Tourism Start-Up Competition and hope that one of them will come to life in Qatar."
Marta Plana, Director of BIHUB, added: "We are very pleased to work together with UNWTO to develop tourism in relation to the sports industry, a growing sector, and identify companies with the talents to help achieve this. Barcelona is a city linked to design and innovation, and a tourism hub. At BIHUB we want to make Barcelona the Silicon Valley of the sports industry and to use our experience as a tourist attraction, with the FC Barcelona museum the most visited in the Catalan region and more than 4 million people visiting our ground every year."
World's Most Disruptive Sports Tourism Start-Ups Celebrated at Global Tourism Economy Forum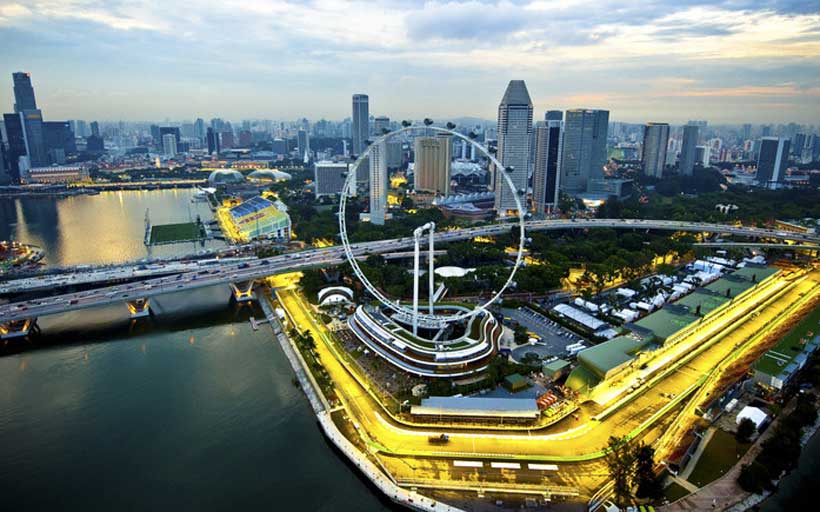 The growing sports tourism sector took centre stage at the Global Tourism Economy Forum in Macau, SAR with the first 'SPORTSTECH' edition of the World Tourism Organization's Tourism Tech Adventures initiative celebrating the most disruptive ideas and innovators from around the world. This served as the ideal backdrop to determine  the winner of the 1st UNWTO Sports Tourism Start-up Competition, launched with the Barca Innovation hub of Football Club FC Barcelona and supported by the Qatar National Tourism Council.
As the World Tourism Organization (UNWTO) reports that rising numbers of tourists are travelling for sports or wellbeing, the competition was launched the with aim of identifying supporting start-ups that excel in a number of ways, including their potential for scaling-up and ability to help contribute to achieving the Sustainable Development Goals.
Within the framework of the Global Tourism Economy Forum, five finalists from the 1st UNWTO Sports Tourism Start-up Competition were invited to Macau for a special masterclass on pitching and attracting investment. The finalists faced-off in a "Start-Up Battlefield" following sessions focused on the future of sports tourism and the potential for disruptive technologies to create value for tourism.
The winner of this first edition is Runnin'City (Belgium), a smartphone app (http://runnin.city) that allows users to discover over 200 cities around the world while running (or walking).
UNWTO General-Secretary Zurab Pololikashvili, opened the Tourism Tech Adventure event, highlighting the United Nations agency's strong support for innovation, said: "Tourism and sport create decent jobs, promote local culture and provide opportunities for SMEs and entrepreneurs. Sports tourism can also contribute to creating peace, sustainability and inclusiveness, building bridges between different countries and cultures. UNWTO welcomes innovation in this niche sector and congratulates all today's finalists on their vision and determination."
The other finalists that beat off strong competition from hundreds of start-ups from around the world to make it to Macau, were:
Flyfoot (Lebanon)- Fly-Foot is the first online platform where football fans can book all- inclusive travel packages to watch their favorite teams play with just a few clicks and fosters local football communities.
Inclusive Society Led by Persons with Disabilities (Japan) – a travel agency specialized in adapting travel and sports to individuals with limited mobility to increase social inclusion.
Oevit (United States of America)- one-stop-shop solution for experience ecosystems. Oveit combines near field communication and biometric payments, audience engagement, loyalty programs, access control, registration and (e)ticketing.
WeFish (Spain)- Offers a fishing application which is interactive, simple and social – developed by fishers for fishers.
Regulation Catches up with Innovation: The Case of Short-Term Rentals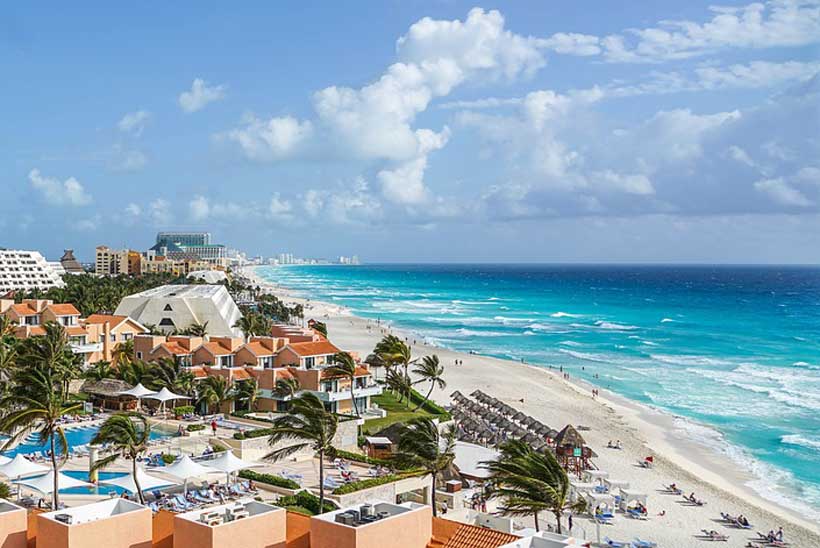 The World Tourism Organization (UNWTO) has published the first systematic overview of how both national governments and local authorities are addressing and managing new business models in the accommodation industry. The so-called "sharing economy" has experienced significant growth over recent years and is poised to outpace the growth of traditional accommodation. Drawing on case studies from around the world, "New Business Models in the Accommodation Industry" analyses existing rules and regulations for the sector.
Drawing on 21 global case studies, the new UNWTO report notes that most of the measures implemented refer to areas of 'fair competition' and 'consumer protection', specifically measures related to taxation and registration and permits In comparison, measures relating to 'planning and sustainability', are less commonplace. At the same time, the report highlights the challenges destinations face in implementing rules and regulations, with a lack of local capacity and a lack of clarity over whose responsibility it is to monitor and regulate short-term tourist accommodation.
Commenting, UNWTO Secretary-General Zurab Pololikashvili said: "There are significantly more regulations than we thought and it is encouraging to see destinations taking the initiative. However, many challenges remain, including the practical implementation of rules and regulations relating to the short-term tourist rental market. Good governance and effective cooperation between the public and private sectors are key to successfully meeting these challenges."
Case studies analysed for the "New Business Models in the Accommodation Industry" include European countries such as the Netherlands, Italy and Spain, which are home to some of the world's most popular cities for tourists, as well as countries in the Americas such as Mexico and from across Asia as is the case of Japan.
The report was produced with the support of the Secretariat of Tourism of Mexico.
U.S. Moves Closer to World Tourism Organization with Landmark Meeting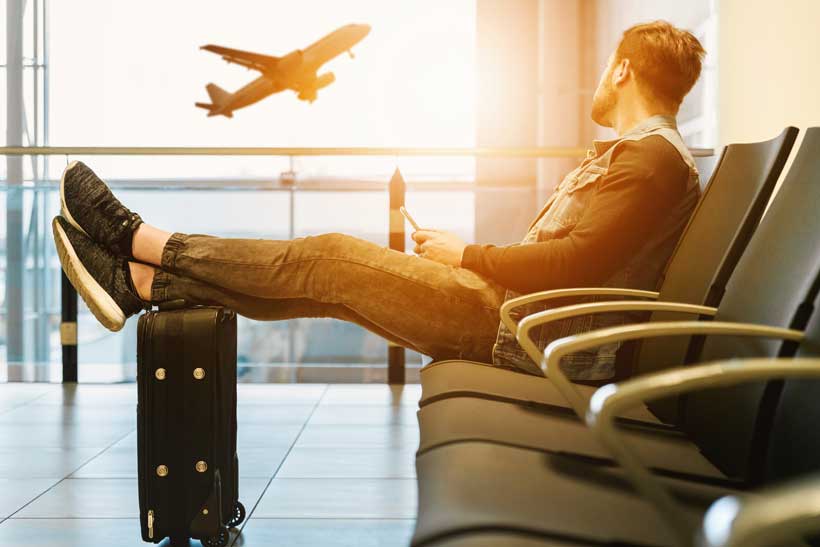 A high-level delegation from the United States Department of State has met with head of the World Tourism Organization (UNWTO) as the country moves closer to rejoining the United Nations specialized agency for tourism.
Assistant Secretary of State for International Organization Affairs Kevin Moley and Assistant Secretary for Economic and Business Affairs Manisha Singh were welcomed by UNWTO Secretary-General Zurab Pololikashvili, following up on the announcement that the USA is exploring rejoining UNWTO, of which it is a founding member. The two parties enjoyed productive discussions as the terms of membership are being finalized.
This is the highest level visit of a US delegation to the UNWTO headquarters registered so far. In June of this year, the United States used the occasion of the UNWTO Executive Council meeting to confirm it is exploring the possibility of rejoining, stating that "the UNWTO offers great potential to fuel economic growth in the U.S. tourism sector, create new jobs for American workers, and highlight American travel destinations".
UNWTO Secretary-General Zurab Pololikashili underscored that "it is extremely encouraging that the United States has clearly signaled its intention to rejoin UNWTO and support tourism as a key driver of job creation, investments and entrepreneurship and safeguarding natural and cultural heritage the world over".