Russia joins Gulf states in coaching Sudan's military
Russia has emerged as Saudi Arabia and the United Arab Emirates' silent partner in assisting the Sudanese military's efforts to weaken, if not defeat a months-long popular revolt that has already toppled president Omar al-Bashir.
Documents leaked to The Guardian and MHK Media, a Russian-language news website, by the London-based Dossier Centre, an investigative group funded by exiled Russian businessman Mikhail Khodorkovsky, disclosed Russia's hitherto behind-the-scenes role in Sudan.
Laying out plans to bolster Russia's position across Africa by building relations with rulers, striking military deals, and grooming a new generation of leaders and undercover agents, the documents included details of a campaign to smear anti-government protesters in Sudan.
The plan for the campaign appeared to have been copy-pasted from proposals to counter opposition in Russia to president Vladimir Putin with references to Russia mistakenly not having been replaced with Sudan in one document.
Russia advised the Sudanese military to use fake news and videos to portray demonstrators as anti-Islamic, pro-Israeli and pro-LGBT. The plan also suggested increasing the price of newsprint to make it harder for critics to get their message out and to discover "foreigners" at anti-government rallies.
Yevgeny Prigozhin, a St. Petersburg-based businessman and close associate of Mr. Putin, complained in a letter to Mr. Bashir before he was overthrown that the president was not following his advice.
Mr. Prigozhin, who was indicted by US special counsel Robert Mueller for operating a troll factory that ran an extensive social media campaign that favoured of Donald J. Trump's 2016 presidential campaign, was according to the documents a key player in efforts to enhance Russian influence in Africa.
Mr. Prigozhin accused Mr. Bashir and his government of not being active enough and adopting an "extremely cautious position."
If a visit this week to Sudan by foreign journalists at the invitation of the military to show them medical facilities that had allegedly been ransacked by protesters and demonstrate that hospitals that had been attacked by notorious paramilitary forces associated with Sudanese army were returning to normal, is anything to go by, Mr. Prigozhin's criticism may have merit.
"It must have seemed like a good idea to somebody, although I cannot imagine why. The plan was to show us how terribly the protesters had behaved. If the world could see what they were really like they would understand that the regime had no choice but to send in the militia. Except from the moment we arrived at the first medical facility things started to go wrong," said the BBC's Africa editor, Fergal Keane.
To Mr. Keane, the omnipresence of paramilitaries of the Rapid Support Forces (RSF) made the paramilitary headed by General Mohamed Hamdan Dagalo aka Hemedti, believed to be a Saudi and UAE favourite because his troops fought in Yemen and his reputation for ruthlessness, look "more like an army of occupation than an internal security force."
Widely viewed as ambitious and power hungry, General Dagalo resembles in the eyes of protesters Abdel Fattah al-Sisi, the autocratic general-turned-president who in 2013 staged a Saudi-UAE-backed military coup that toppled Egypt's first and only democratically elected president.
Defending the UAE's contacts with the military council, Emirati minister of state for foreign affairs Anwar Gargash said his country's "credibility is our means to contribute to enhancing peaceful transition in a way that preserves the state and its institutions."
Human Rights Watch this week called on the United Nations Security Council to halt the withdrawal of peacekeepers from Darfur, noting that the Rapid Support Forces "have a long track record of abuse. They carried out highly abusive counter-insurgency campaigns in Darfur, and the Southern Kordofan and Blue Nile regions over the past five years, in which they attacked villages, killed and raped civilians, and burned and looted homes."
Witnesses outside a medical facility and a hospital that Mr. Keane visited countered the military's tale, describing how troops stormed the buildings and looted and destroyed facilities. ""The international community has to intervene. There is no peace here in Sudan. People are suffering a lot… I am frightened for my country," said a man as he drove by Omdurman Hospital.
The failed public relations tour, the crackdown, the Russian guidance and stalled talks between protesters and the military fits a Saudi-UAE promoted pattern that has evolved across the Middle East and North Africa since the 2011 popular Arab revolts. It's a pattern that aims to defeat popular protest at whatever cost.
The Sudanese protest movement has emerged from the crackdown that doctors said killed at least 118 people and efforts to delegitimize it battered, divided and potentially weakened but still standing.
A general strike declared at the beginning of this week initially paralyzed the capital Khartoum but within a day or two appeared to be weakening.
Ethiopian mediator Mahmoud Dirir said on Tuesday that the protesters had agreed to end the strike while the governing Transitional Military Council (TMC), headed by officers with close ties to Saudi Arabia and the UAE, was ready to release political prisoners, one of several key demands of the protesters.
Mr. Dirir said the two sides had also agreed to "soon" resume talks to resolve the crisis even if they were nowhere near narrowing differences of returning Sudan to civilian rule. It was not clear what soon meant.
"Negotiation – even if it happens soon – will circle back to the same issue: will the military cede power to a civilian government? Nothing about the generals' actions has indicated that this is an imminent possibility. The fear is that they will use any negotiations to try to divide the opposition while security pressure is maintained on the streets," Mr. Keane said.
Money seized from Equatorial Guinea VP Goes into Vaccine
As a classic precedence, the Justice Department of the United States has decided that $26.6m (£20m) seized from Equatorial Guinea's Vice-President Teodorin Nguema Obiang Mangue be used on purchasing COVID-19 vaccines and other essential medical programmes in Equitorial Guinea, located on the west coast of central Africa.
"Wherever possible, kleptocrats will not be allowed to retain the benefits of corruption," an official said in a statement, and reported by British Broadcasting Corporation.
Obiang was forced to sell a mansion in Malibu, California, a Ferrari and various Michael Jackson memorabilia as part of a settlement he reached with the US authorities in 2014 after being accused of corruption and money-laundering. He denied the charges.
The agreement stated that $10.3m of the money from the sale would be forfeited to the US and the rest would be distributed to a charity or other organisation for the benefit of the people of Equatorial Guinea, the Justice Department said.
The UN is to receive $19.25m to purchase and administer COVID-19 vaccines to at least 600,000 people in Equatorial Guinea, while a US-based charity is to get $6.35m for other medical programmes in Equatorial Guinea.
Teodorin Nguema has been working in position as Vice-President since 2012, before that he held numerous government positions, including Minister of Agriculture and Forestry. Known for his unquestionable lavish lifestyle, he has been the subject of a number of international criminal charges and sanctions for alleged embezzlement and corruption. He has a fleet of branded cars and a number of houses, and two houses alone in South Africa,
Teodorin Nguema has often drawn criticisms in the international media for lavish spending, while majority of the estimated 1.5 million population wallows in abject poverty. Subsistence farming predominates, with shabby infrastructure in the country. Equatorial Guinea consists of two parts, an insular and a mainland region. Equatorial Guinea is the third-largest oil producer in sub-Saharan Africa.
African Union's Inaction on Ethiopia Deplorable – Open Letter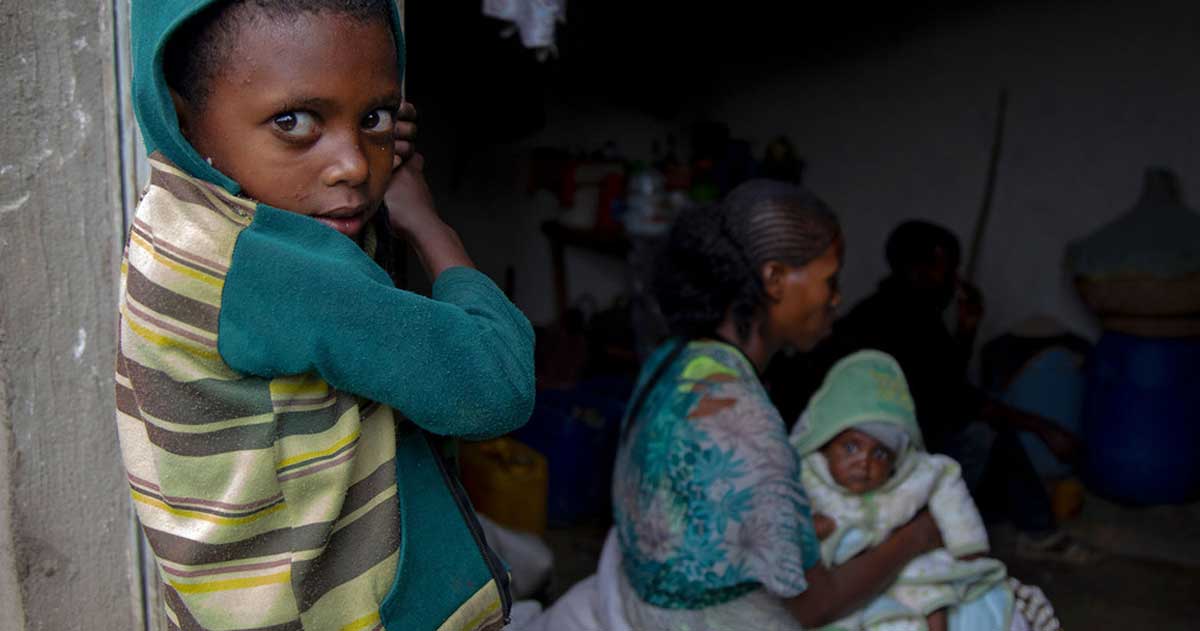 A group of African intellectuals says in an open letter that it is appalled and dismayed by the steadily deteriorating situation in Ethiopia. The letter, signed by 58 people, says the African Union's lack of effective engagement in the crisis is deplorable. The letter calls on regional bloc IGAD and the AU to "proactively take up their mandates with respect to providing mediation for the protagonists to this conflict".

The letter also asks for "all possible political support" for the AU's Special Envoy for the Horn of Africa, Olusegun Obasanjo, whose appointment was announced on August 26, 2021. A United Nations Security Council meeting on the same day welcomed the former Nigerian president's appointment.

Earlier in August 2021, UN chief Antonio Guterres appealed for a ceasefire, unrestricted aid access and an Ethiopian-led political dialogue. He told the council these steps were essential to preserve Ethiopia's unity and the stability of the region and to ease the humanitarian crisis. He said that he had been in close contact with Ethiopian Prime Minister Abiy Ahmed and had received a letter from the leader of the Tigray region in response to his appeal. "The UN is ready to work together with the African Union and other key partners to support such a dialogue," he said.

August 26, 2021 was only the second time during the conflict that the council held a public meeting to discuss the situation. Britain, Estonia, France, Ireland, Norway and the United States requested the session.

Fighting between the national government and the Tigray People's Liberation Front broke out in November 2020, leaving millions facing emergency or crisis levels of food insecurity, according to the United Nations. Both sides have been accused of atrocities.
More African Countries Register Russia's Sputnik Vaccine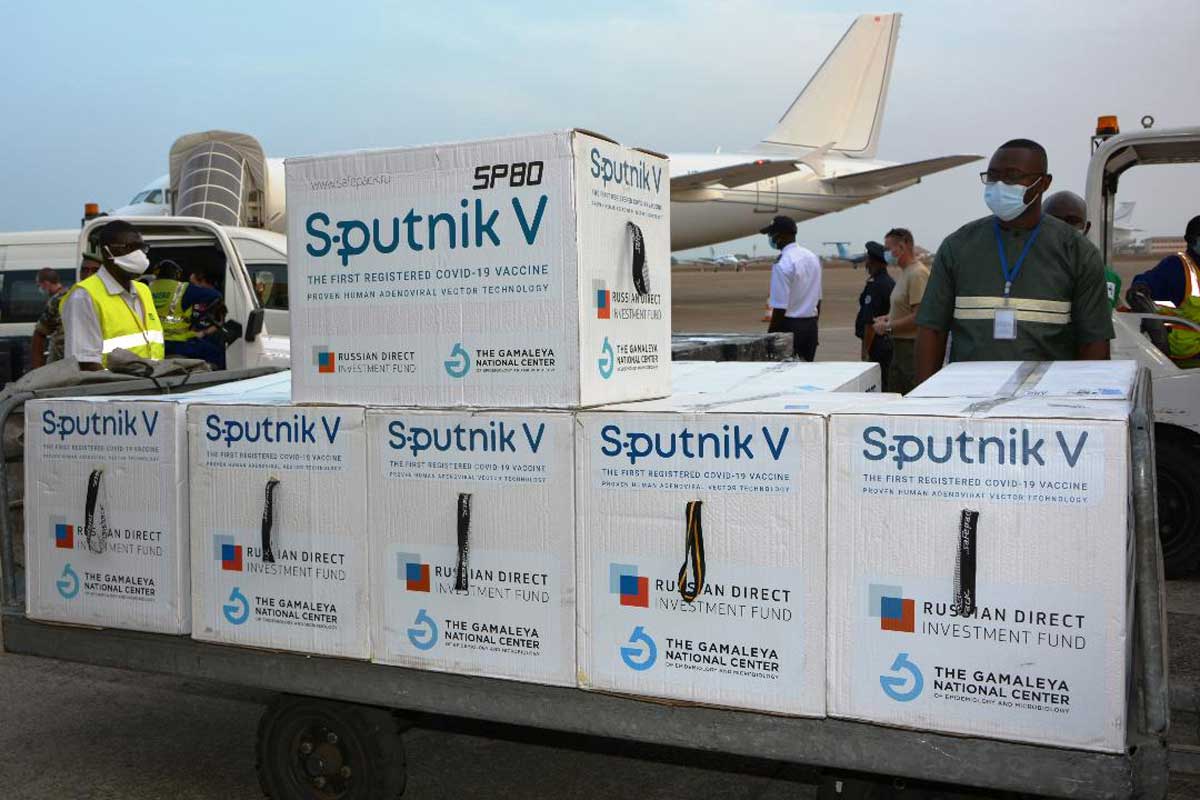 Africa Centres for Disease Control and Prevention (Africa CDC) is a specialized technical institution of the African Union (AU) that strengthens the capacity and capability of Africa's public health institutions as well as partnerships to detect and respond quickly and effectively to disease threats and outbreaks, based on data-driven interventions and programmes.
During the outbreak of the coronavirus, the African Vaccine Acquisition Task Team (AVATT), was established by African Union, as a component in support of the Africa Vaccine Strategy and was endorsed by the AU Bureau of Heads of State and Government on 20th of August 2020.
Dr John Nkengasong, Director of the Africa Centers for Disease Control and Prevention (Africa CDC), has emphasized: "Africa has to team up with development partners to achieve its 60% continent-wide vaccination in the next two years. I think that is why we should as a collective of the continent, and of course, in partnership with the developed world make sure that Africa has a timely access to vaccines to meet our vaccination targets."
An official media release in February 2021, the Africa Vaccine Acquisition Task Team from the African Union (AU) informed that Russia would supply and deliver 300 million Sputnik V vaccines to Africa. That step was intended to support African countries to attain their targeted immunization of 60% of the population by the year-end. That vaccine story disappeared, but instead what become so common is the speedy registration of Sputnik V on bilateral basis in various African countries.
According to the latest, Nigeria has become the 68th country in the world to approve the Russian vaccine. The use of the Sputnik V coronavirus vaccine has been approved in Nigeria, the Russian Direct Investment Fund (RDIF) said in an official statement.
"The Russian Direct Investment Fund (RDIF, Russia's sovereign wealth fund) announces the approval of the Russian Sputnik V vaccine against coronavirus by the National Agency for Food and Drug Administration and Control of Nigeria (NAFDAC). Nigeria has become the 68th country in the world to approve the Russian vaccine. Total population of all countries, where Sputnik V is approved for use, now exceeds 3.7 billion people, which is nearly half of the global population," the statement said.
"Nigeria is the most populous nation in Africa, and the approval of Sputnik V will provide for using one of the safest and most effective vaccines in the world. Sputnik V is based on a proven human adenoviral vectors platform and is successfully used in over 50 countries. Approval in Nigeria will make an important contribution to the country's fight against the pandemic," CEO of the Russian Direct Investment Fund (RDIF) Kirill Dmitriev said.
Besides Nigeria, other African countries have registered Russia's Sputnik V vaccine. Reportedly, the vaccine has been registered in Algeria, Angola, Djibouti, Egypt, Gabon, Ghana, Guinea, Kenya, Morocco, Namibia, Tunisia, the Republic of Congo (DRC) and Zimbabwe.
Russia's drive to share Sputnik V vaccine, of course, offers a chance to raise its image and strengthen alliances in Africa. Ministry of Foreign Affairs of the Russian Federation has made efforts promoting the vaccine using all its channels. But supply and delivery have largely lagged behind, the pledges have simply not been fulfilled. Russian authorities have oftentimes said that they would step up efforts for fruitful cooperation in combating coronavirus in Africa.
Promising more than can be delivered appears to be a universal problem with coronavirus vaccines, and it is a real risk for Russia as well, said Theresa Fallon, Director of the Brussels-based Centre for Russia Europe Asia Studies. "They have won the gold medal for creating this very effective vaccine," she said. "But the problem is how are they going to implement production and delivery?"
Russian Direct Investment Fund (RDIF), with profit motivation, has attempted supplying the Russian vaccines through, Sheikh Ahmed Dalmook Al Maktoum, from the Monarch family and a third party in Dubai, United Arab Emirates, to a number of African countries. For instance, the Republic of Ghana reportedly signed US$64.6 million contract for Sputnik V vaccine from Russia through Sheikh Ahmed Dalmook Al Maktoum. It was double the price from the producer as reported in the media.
On the other hand, Russian President Vladimir Putin has noted, in a speech early September, that advanced countries that produce vaccines against the coronavirus do little to protect humanity from the pandemic.
"The benefits of vaccination are enjoyed mostly by advanced economies. The bulk of the vaccines is made there, and it is used to protect their own population. But very little is being done to protect humanity in the broad sense," Putin said at the plenary session of the Eastern Economic Forum in Vladivostok, the Far East of Russia. "This is very bad for the producers, because all this boomerangs around the globe. For instance, in Africa the level of protection with vaccines is minimal, but contacts with the African countries continue. There is no getting away from this. This infection will return again and again."
According to an official release obtained late February, the Sputnik V vaccine the following advantages:
• Efficacy of Sputnik V is 91.6% as confirmed by the data published in the Lancet, one of the world's oldest and most respected medical journals; It is one of only three vaccines in the world with efficacy of over 90%; Sputnik V provides full protection against severe cases of COVID-19.
• The Sputnik V vaccine is based on a proven and well-studied platform of human adenoviral vectors, which cause the common cold and have been around for thousands of years.
• Sputnik V uses two different vectors for the two shots in a course of vaccination, providing immunity with a longer duration than vaccines using the same delivery mechanism for both shots.
• The safety, efficacy and lack of negative long-term effects of adenoviral vaccines have been proven by more than 250 clinical studies over two decades.
• The developers of the Sputnik V vaccine are working collaboratively with AstraZeneca on a joint clinical trial to improve the efficacy of AstraZeneca vaccine.
• There are no strong allergies caused by Sputnik V.
• The price of Sputnik V is less than $10 per shot, making it affordable around the world.
In February, peer-reviewed medical journal The Lancet published an analysis from Phase III clinical trial of the Russian vaccine, showing its 91.6-percent efficacy against symptomatic COVID-19. The Sputnik V vaccine was developed by the Gamaleya Research Institute of Epidemiology and Microbiology.
Sputnik V was registered in Russia on August 11, 2020 as the world's first officially registered coronavirus vaccine. Russian vaccines have advantages as no deaths have been reported after vaccination with the Sputnik V, Alexander Gintsburg, Director of the Gamaleya Center, the vaccine developer, said and was reported by TASS News Agency. "As of today, no deaths after vaccination with Sputnik V have been registered," he said.
Russian Direct Investment Fund (RDIF) is Russia's sovereign wealth fund established in 2011 to make equity co-investments, primarily in Russia, alongside reputable international financial and strategic investors. RDIF acts as a catalyst for direct investment in the Russian economy. RDIF's management is based in Moscow.
In Africa, during first of September, the coronavirus-related death toll has topped 196,190, while more than 6.9 million recoveries have been reported. South Africa accounts for a majority of coronavirus cases and deaths across Africa – 2,777,659 and 82,261 respectively. The death toll in Tunisia climbed to 23,451, and 664,034 cases have been confirmed. Egypt recorded 16,736 deaths and 288,441 coronavirus cases.
In Sub-Saharan Africa, Ethiopia is ranked second to South Africa (308,134 cases and 4,675 deaths) and is followed by Kenya (235,863 cases and 4,726 deaths) and Nigeria (191,805 and 2,455). The total number of COVID-19 cases has reached almost 8 million in Africa, according to the World Health Organization's (WHO) Regional Office for Africa.